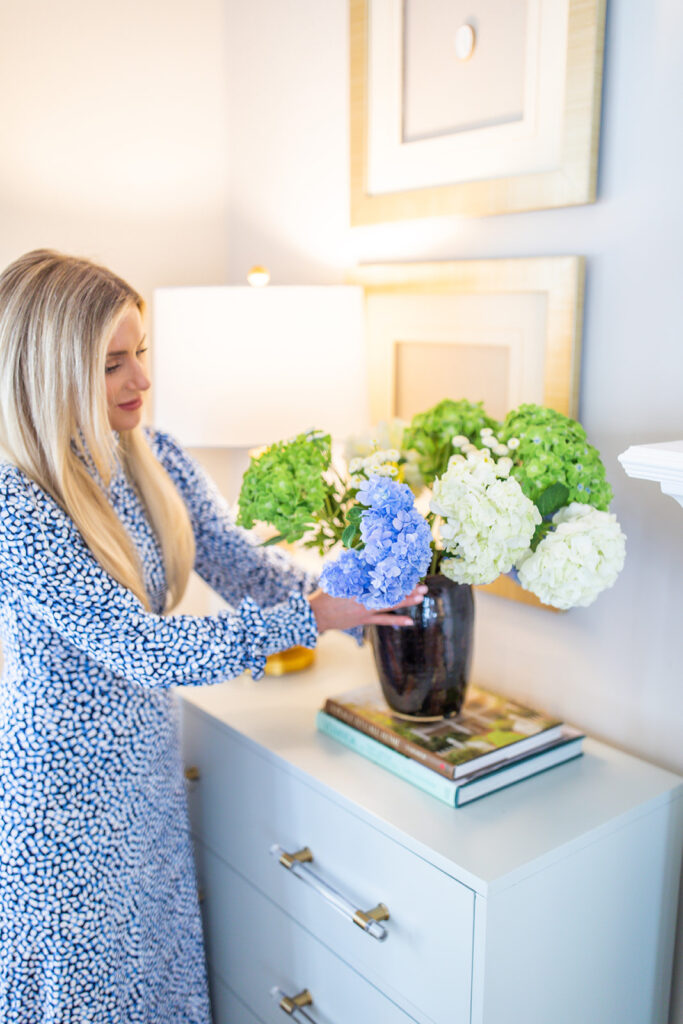 Just because it's fall doesn't mean everything in your home has to turn a shade of red, orange, or brown. I have a hydrangea bush right outside my kitchen window and I love having a fresh vase of blue and white hydrangeas year round. Today I'm going to show you a fall flower arrangement (that isn't orange!) and you'll be pleasantly surprised how some things are never out of season.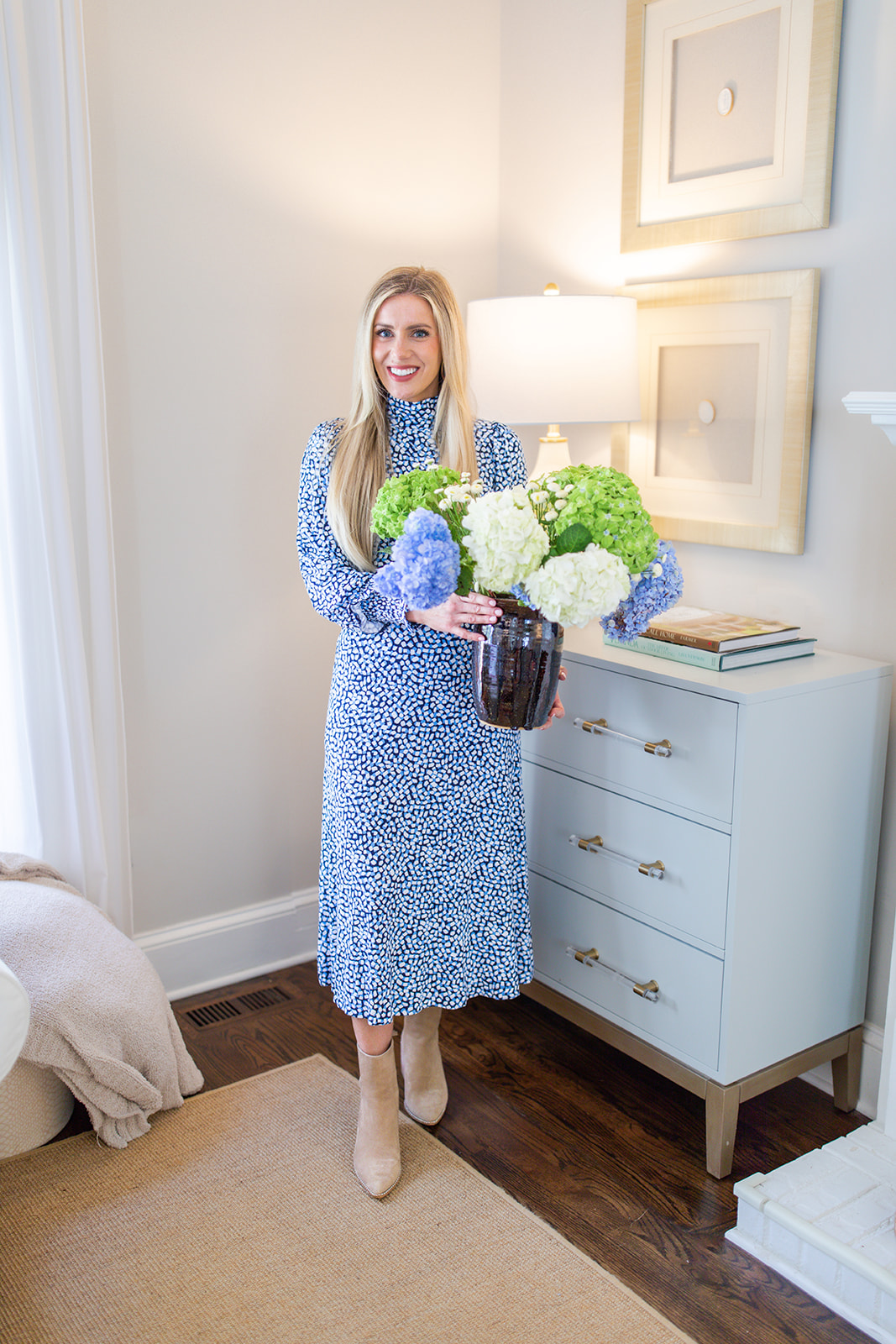 Hydrangeas are often thought of as a summer flower, but our hydrangeas bloom twice a year, once in the summer and again in October!
I grabbed blue hydrangeas from my yard and added in white and green (Trader Joe's has great options!) to give it some depth and variety. I cut them all the same length to create a packed effect. If you like this vase, I found a similar vase here.
To keep your hydrangeas fresh for up to three weeks, check out the tips on this post.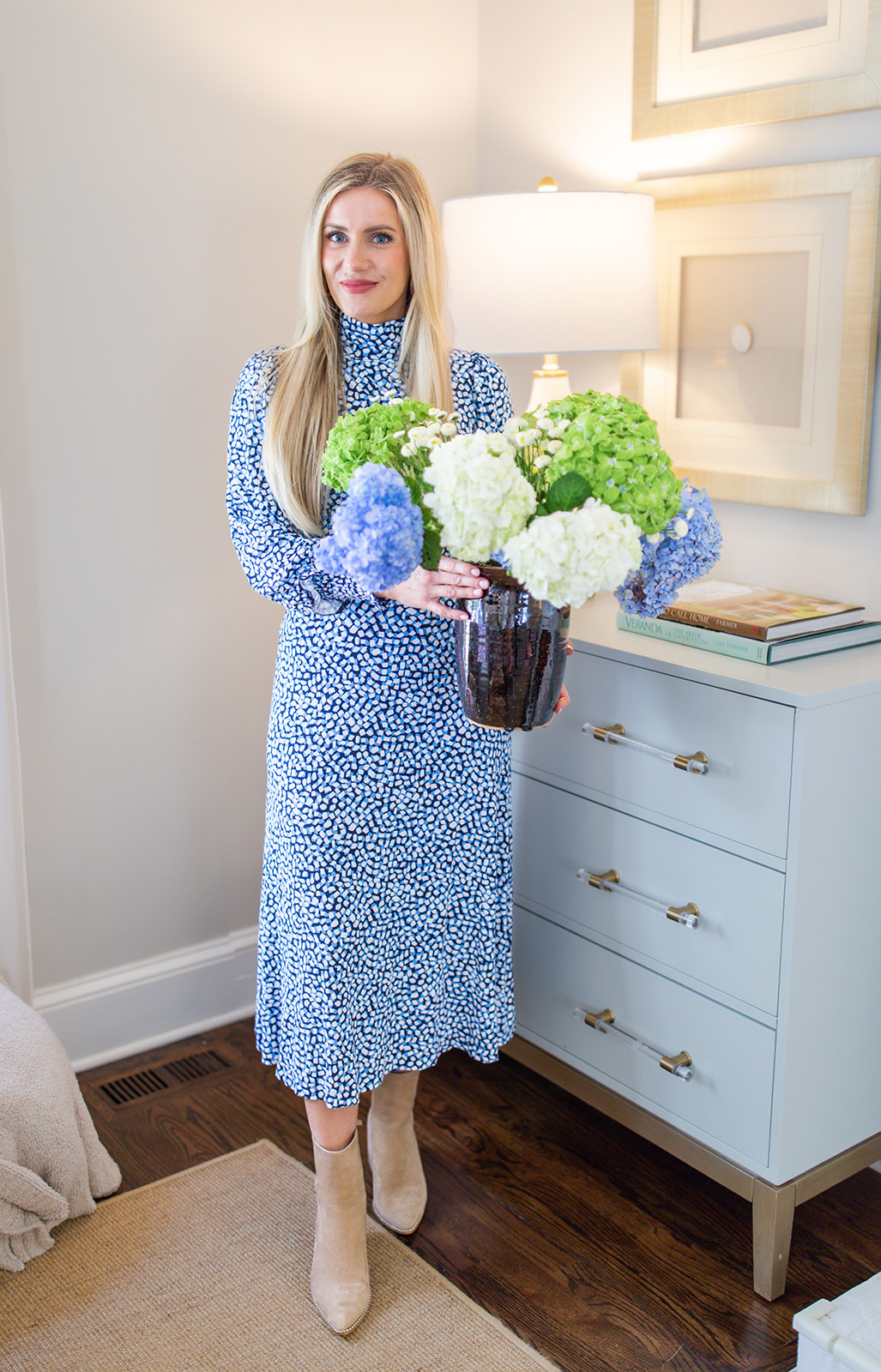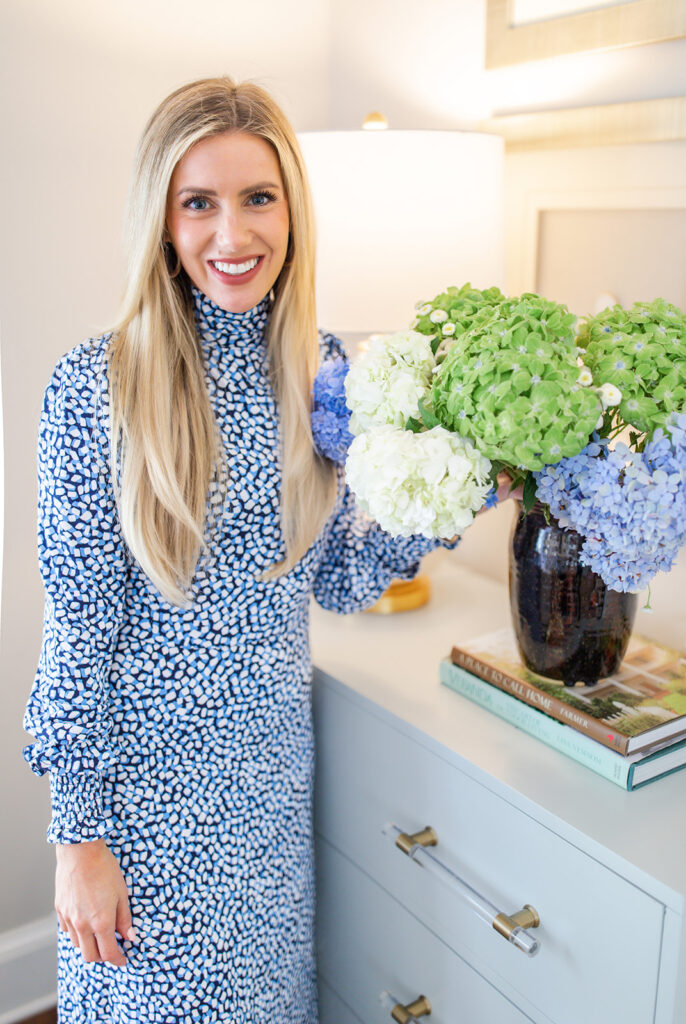 Other floral varieties that bloom in the fall include
Protea
Tulips
Roses
Chrysanthemums
Lilies
Daisies
Dahlias
Sunflowers
Most of these can be found in a variety of colors outside of the typical orange and yellow fall color scheme. I hope you enjoyed this fall flower arrangement (that isn't orange!) .
Want more flower inspo? See how to create a full and fabulous arrangement of roses on this post. You also might like tips for hosting a garden party.
What is your favorite flower combo for fall? Let me know in the comments below or on Instagram @lo_chandler .
Thanks so much for reading!
Xo – Lo