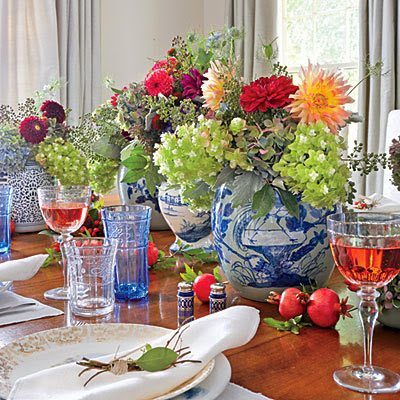 Thanksgiving is a day of gratitude, family, and good food so don't let the stress of hosting spoil your day. As an organized but busy hostess, I've made a stress free guide to hosting Thanksgiving dinner to help myself and others this holiday season. Starting from 2-3 weeks out to the day of, this timeline / checklist combo is exactly what you need to keep yourself on track for Thanksgiving. Keep reading for all the details and links to products, activities, and more!
the timeline: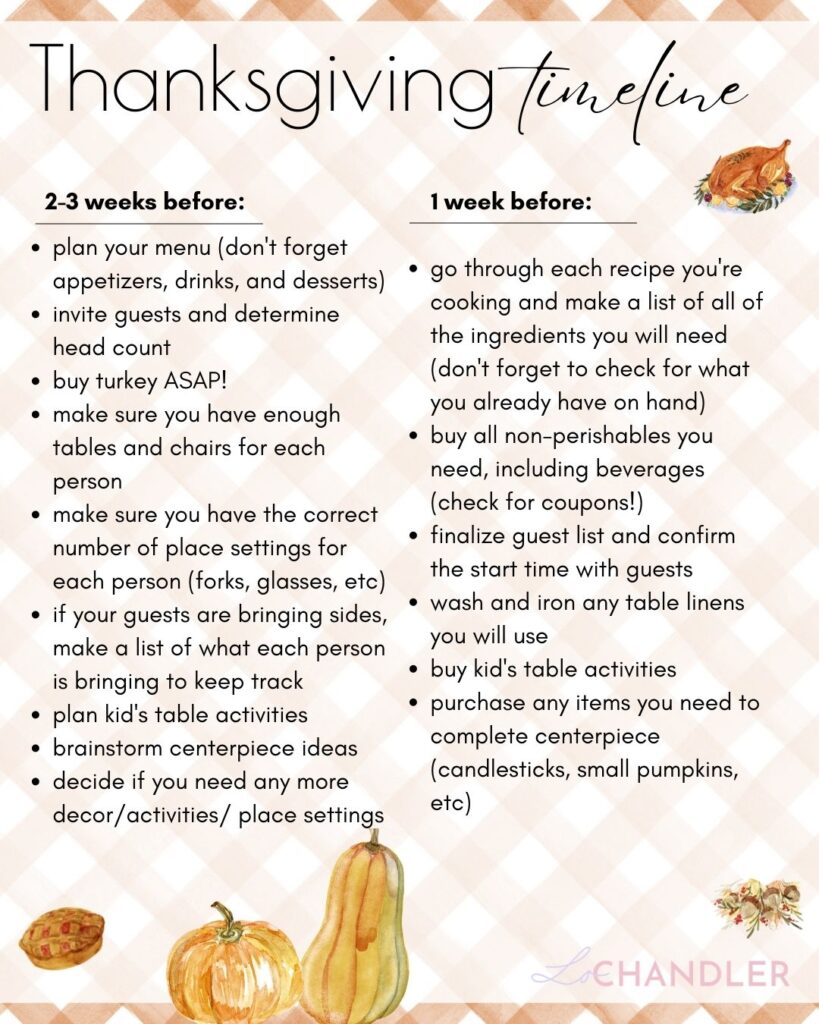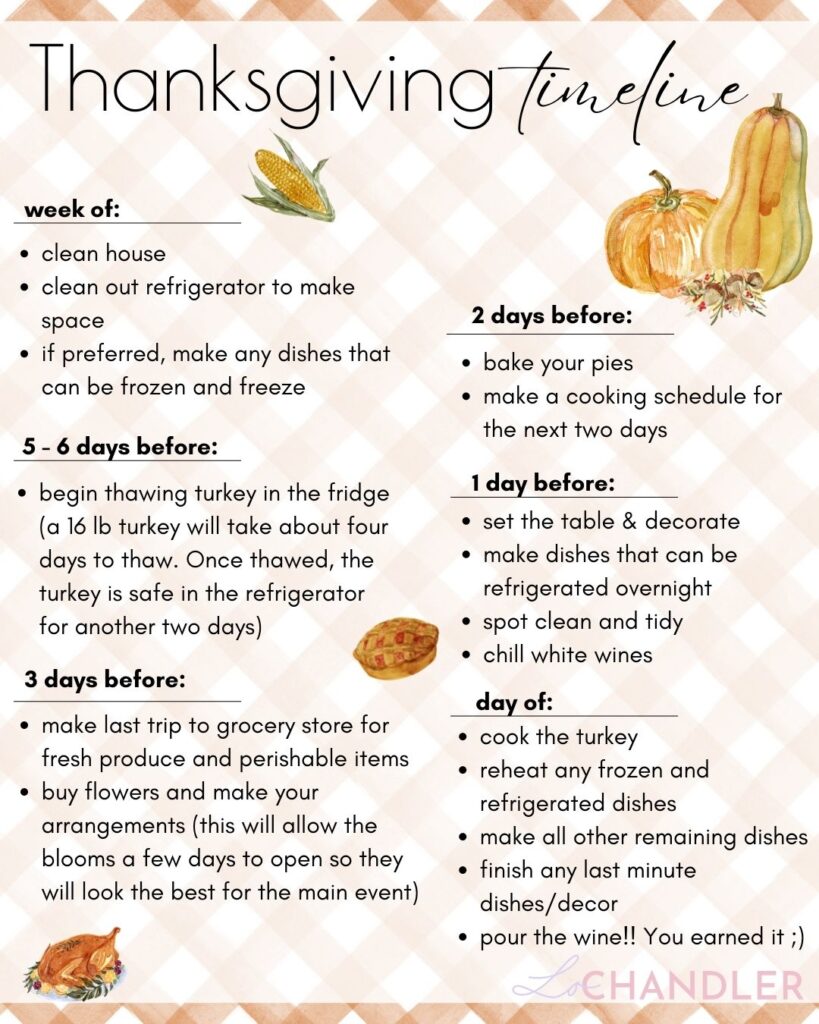 As you can see, I organized the hosting duties into a day to day checklist to ease the burden of hosting Thanksgiving dinner. Below, I have highlighted certain days / steps I believe you will be most thankful for!
2-3 weeks before:
If you are in charge of the turkey, buy it ASAP! This is something you cannot push off to the last minute. You also need to double check your serving ware and decor inventory to determine what else needs to be purchased.
1 week before:
Figure out which non perishable ingredients you already have and go to the store for everything else you need. And go ahead and wash and iron table linens to get that done and buy your kids' activities. I've made a list of kids' Thanksgiving table activities if you need some ideas.
Week of:
Clean your house and make space in the refrigerator. You're about to need a lot of refrigerator space and you will thank yourself later for cleaning now! This is also a good time to start a batch of this non-toxic crockpot potpourri – your house will smell amazing for weeks and it will add some warmth.
5-6 days before:
Thaw your turkey in the fridge – this is an absolute must!
3 days before:
Make your last trip to the store for all perishable items and any flowers. The flowers will be in full bloom by the time guests arrive.
2 days before:
Go ahead and bake your pies and create a cooking schedule based on cooking times, what can be refrigerated, etc.
1 day before:
This a great time to set the table, decorate, and spot clean. Tomorrow you'll be too busy and it will be nice knowing the house is ready for guests. Also, chill your wines!
day of:
Prepare the turkey, re-heat pre made dishes, and finish the rest of your menu. Pour a glass of wine and wait for guests to arrive! As guests arrive, serve this pumpkin spice cheese ball as a quick and easy appetizer!
Thanksgiving should be a day spent with family and remembering why you're thankful. Even though hosting can be overwhelming at times, this stress free guide to hosting Thanksgiving should make your day even more special!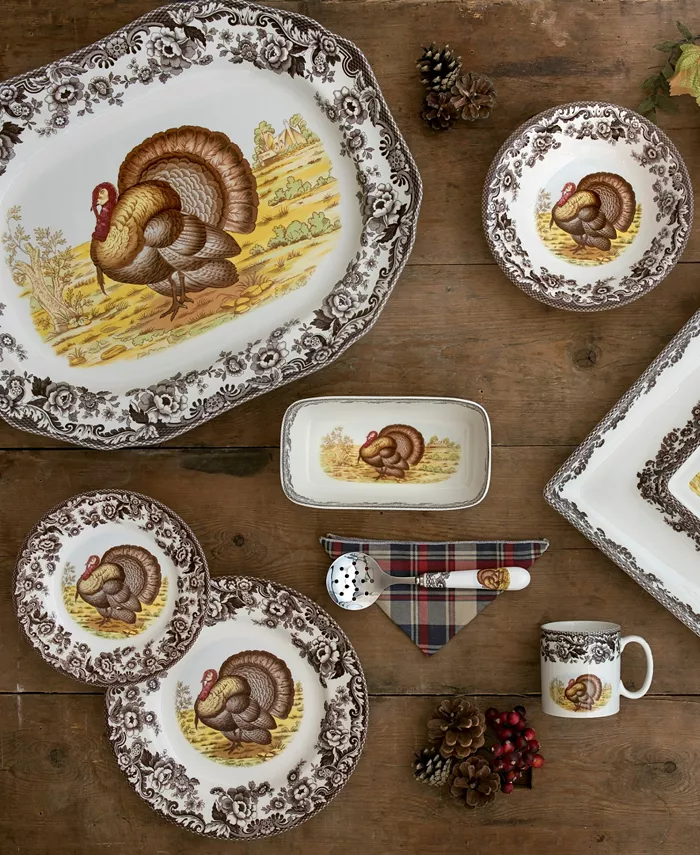 Make sure to comment below how you're preparing for Thanksgiving and make sure to follow me on Instagram @lo_chandler for more holiday tips, like these holiday hosting tips.
Thanks for reading!
Xo -Lo