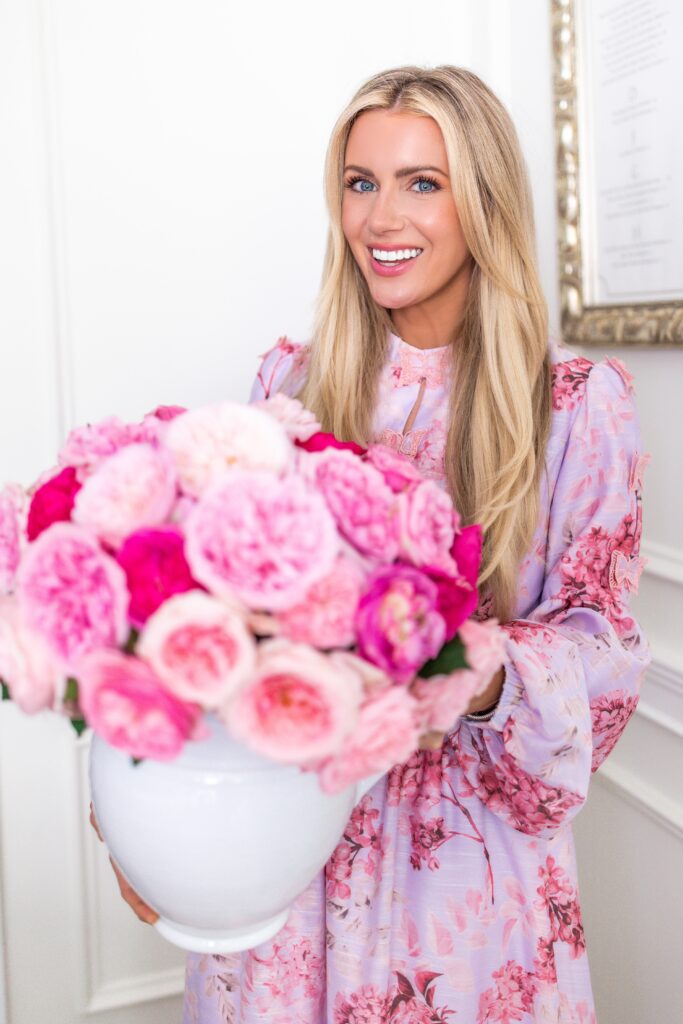 Floral arrangements serve as perfect decor, centerpieces, and even gifts. They're both tasteful and sentimental when arranged just right! So today, I thought I would share step-by-step just how to create a full and fabulous arrangement of roses! When my bouquet of fresh roses arrived courtesy of Grace Rose Farms, I knew their roses could show just how gorgeous a floral arrangement can be. Keep reading to learn how your next floral arrangement can be fuller and more fabulous than ever before.
STEPS:
Step 1 – Lay out flowers and organize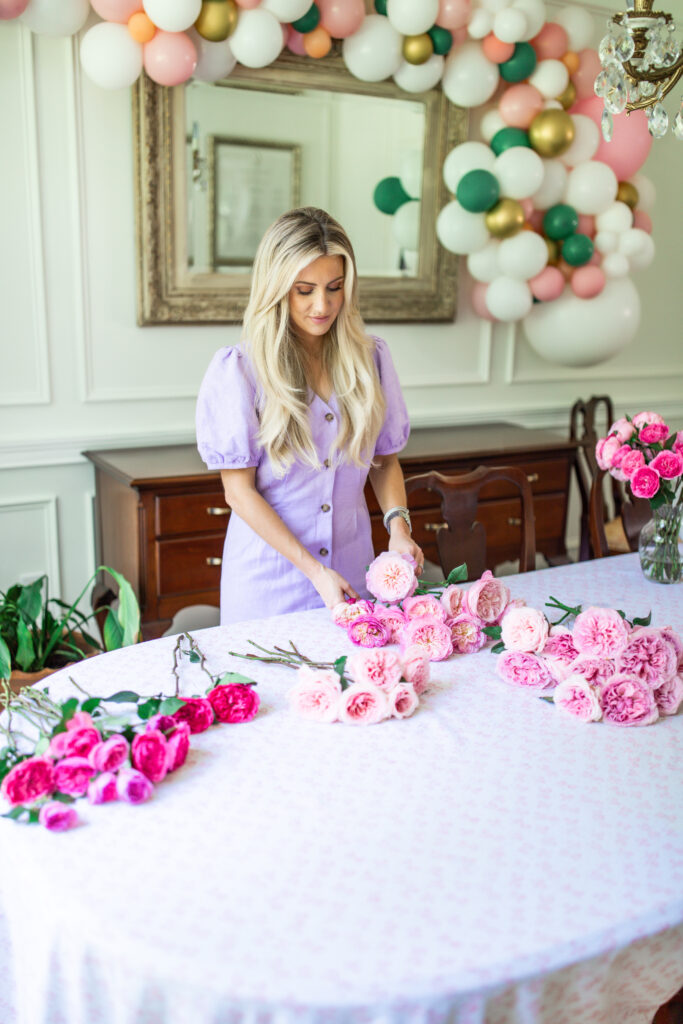 This step helps you visualize how many of each type you have. You can organize by variety of flower, color, size, or any other way that helps you visualize your arrangement.
Step 2 – Tape a grid to the top of your vase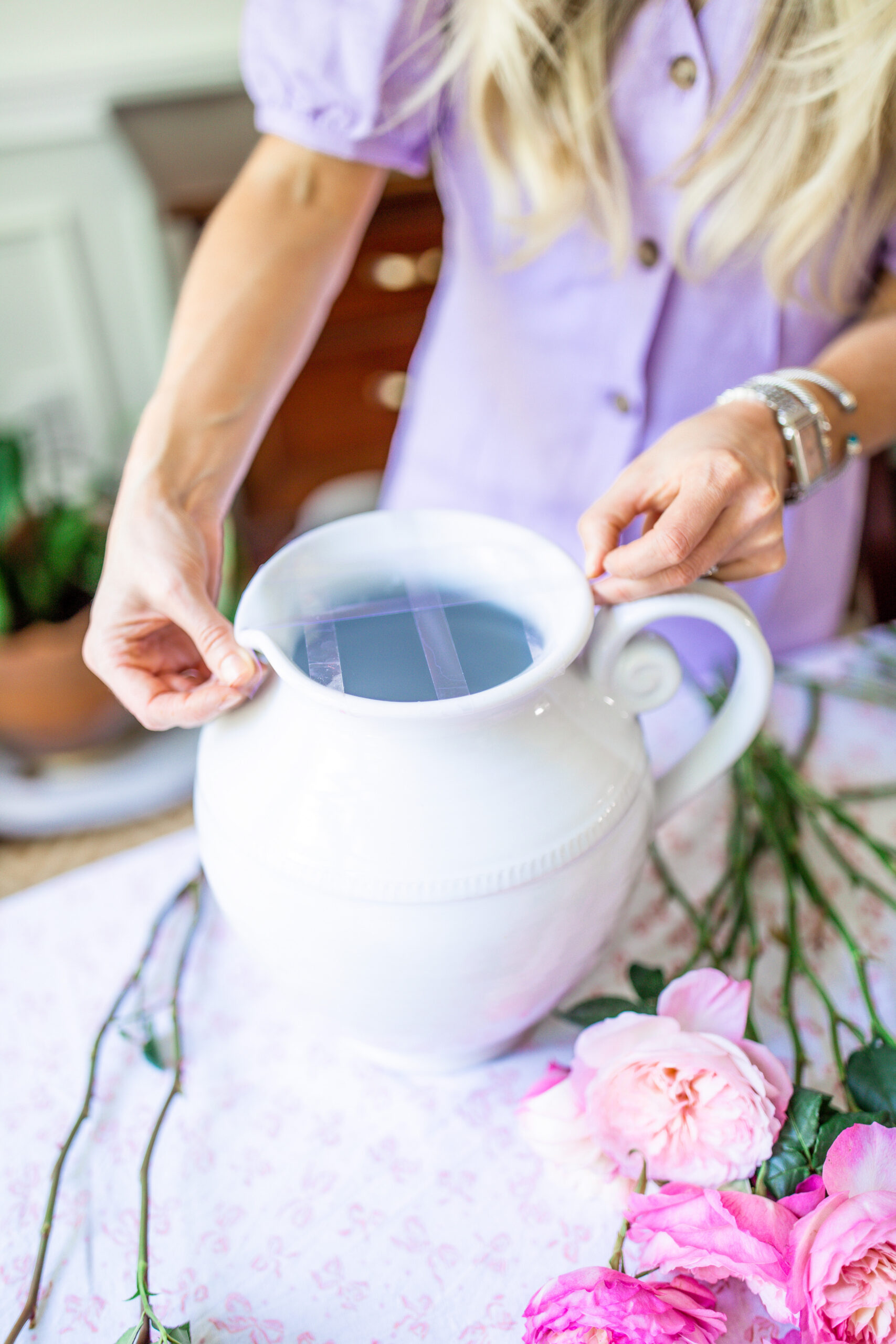 I use double sided scotch tape (I find it's stronger than regular tape) to tape a grid to the top of my vase. This helps your flowers to stay in place and helps you not use so many flowers! If you make arrangements often you could try this device instead.
Step 3 – start adding flowers around the perimeter and work inwards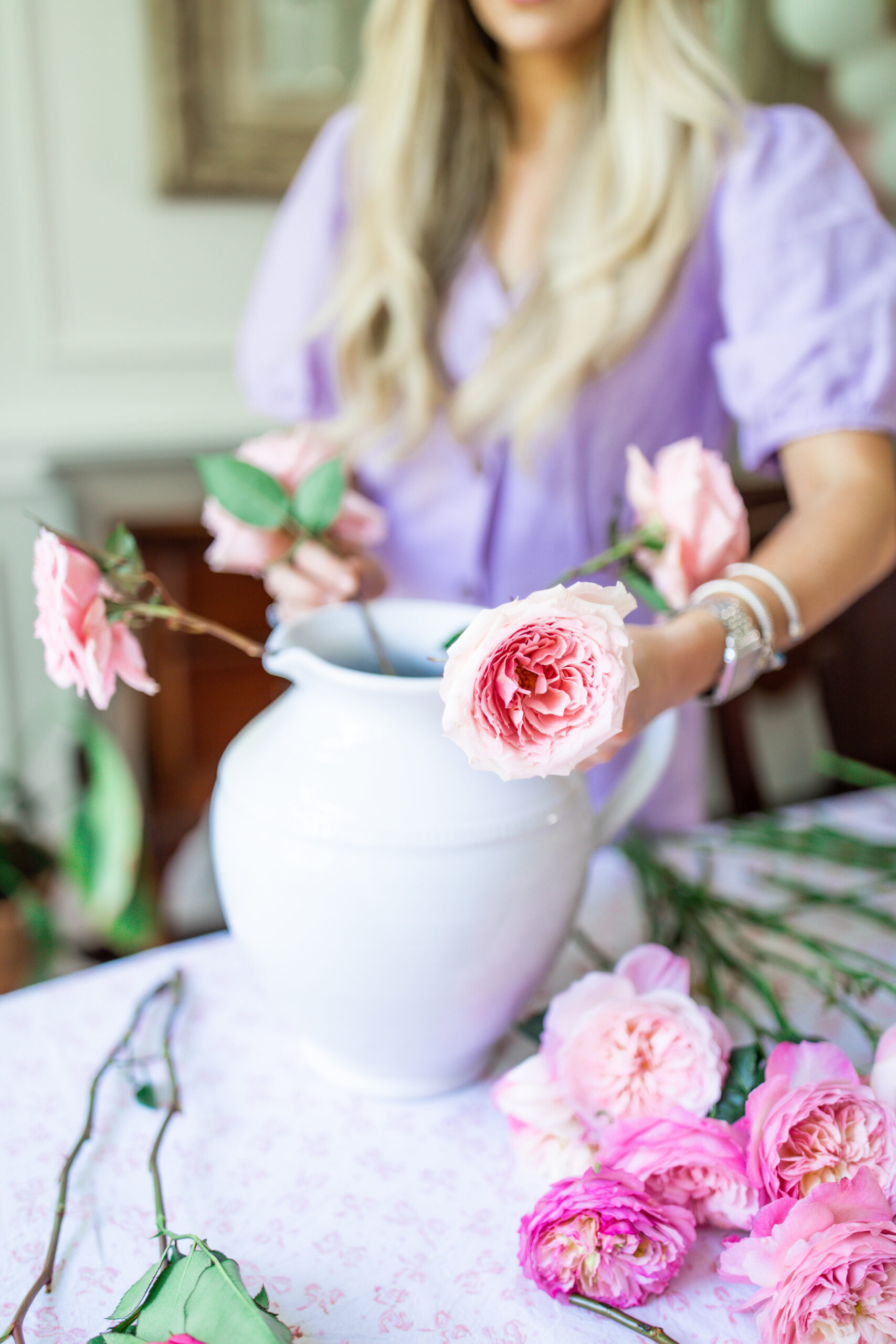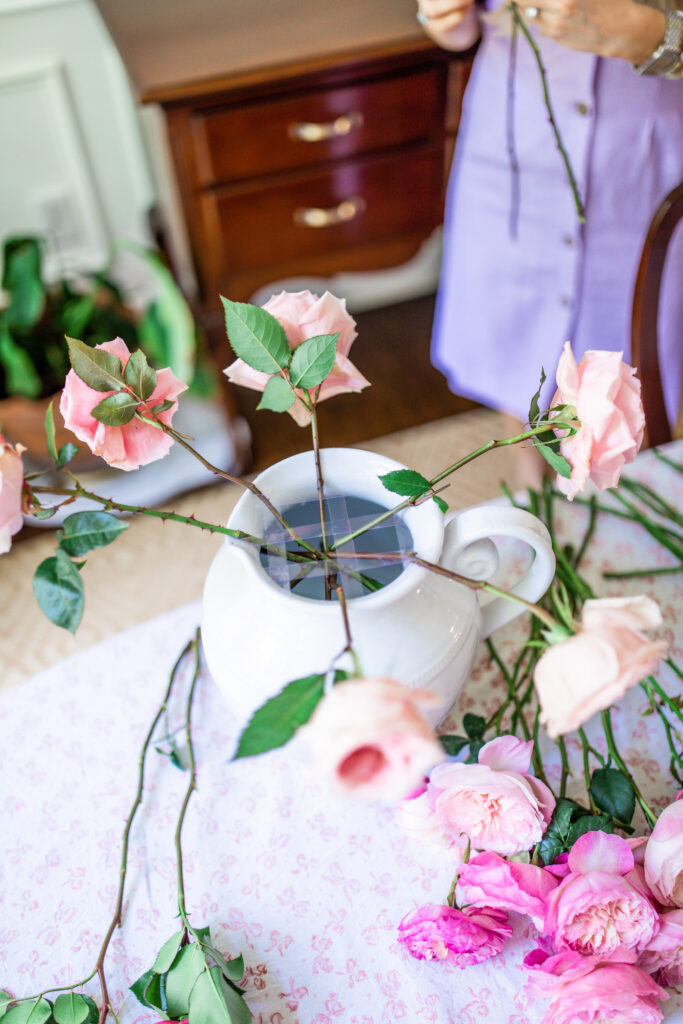 Create a foundation by adding flowers around the perimeter first and work your way towards the center.
Step 4 – Slowly add in more flowers to fill up the vase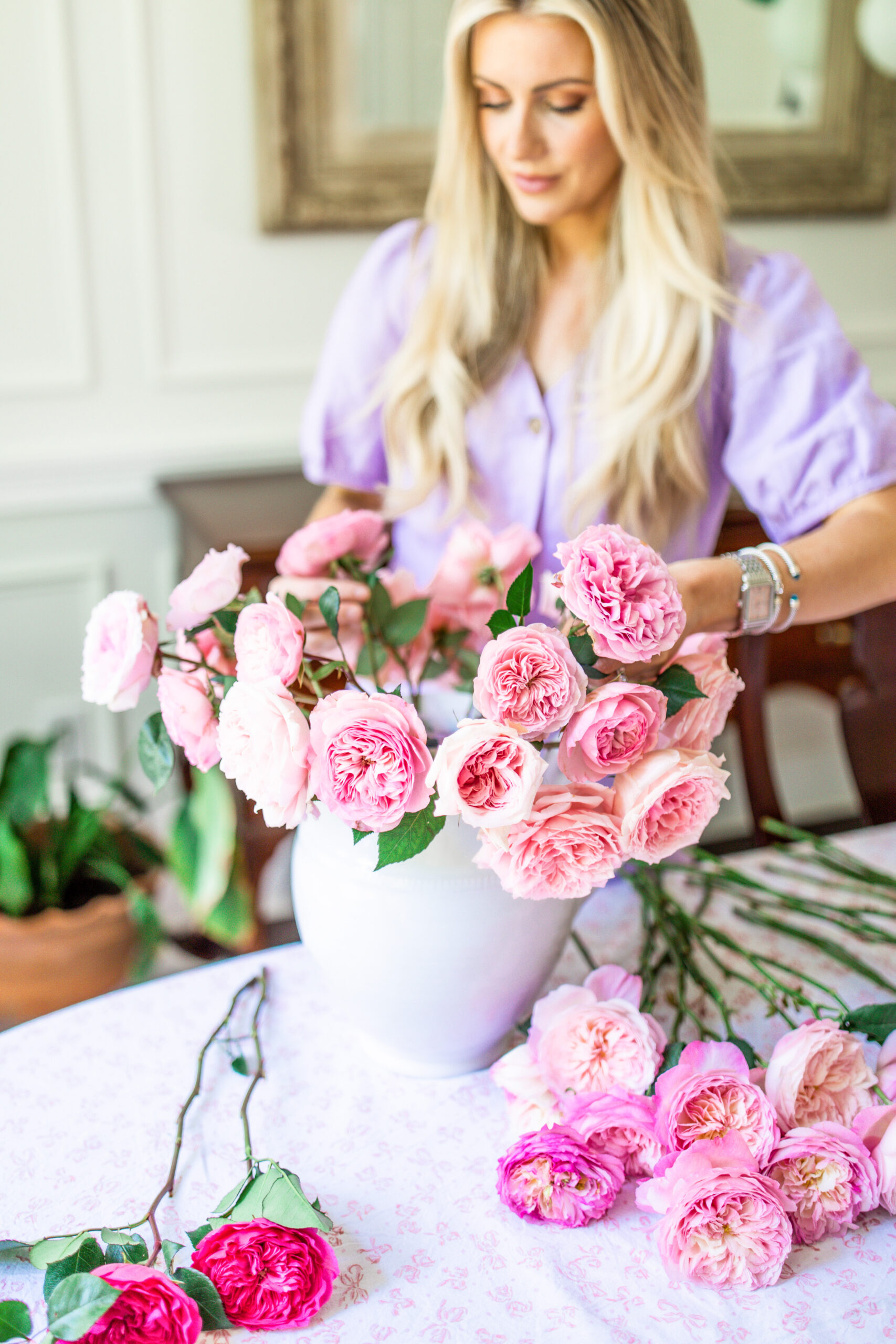 Keep adding flowers layer by layer until you reach the center.
Step 5 – Fill in any holes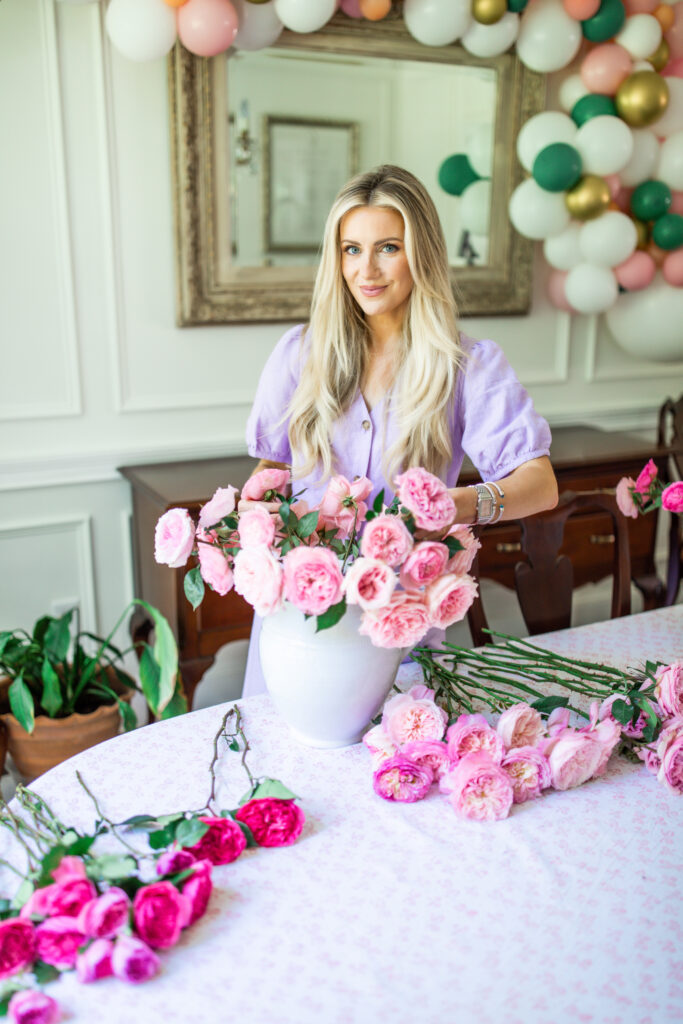 Carefully fill in any gaps to make sure there is no visible space. You could also go in with greenery such as eucalyptus to add a little bit of height and dimension. In this arrangement I wanted the focus to be all about the roses!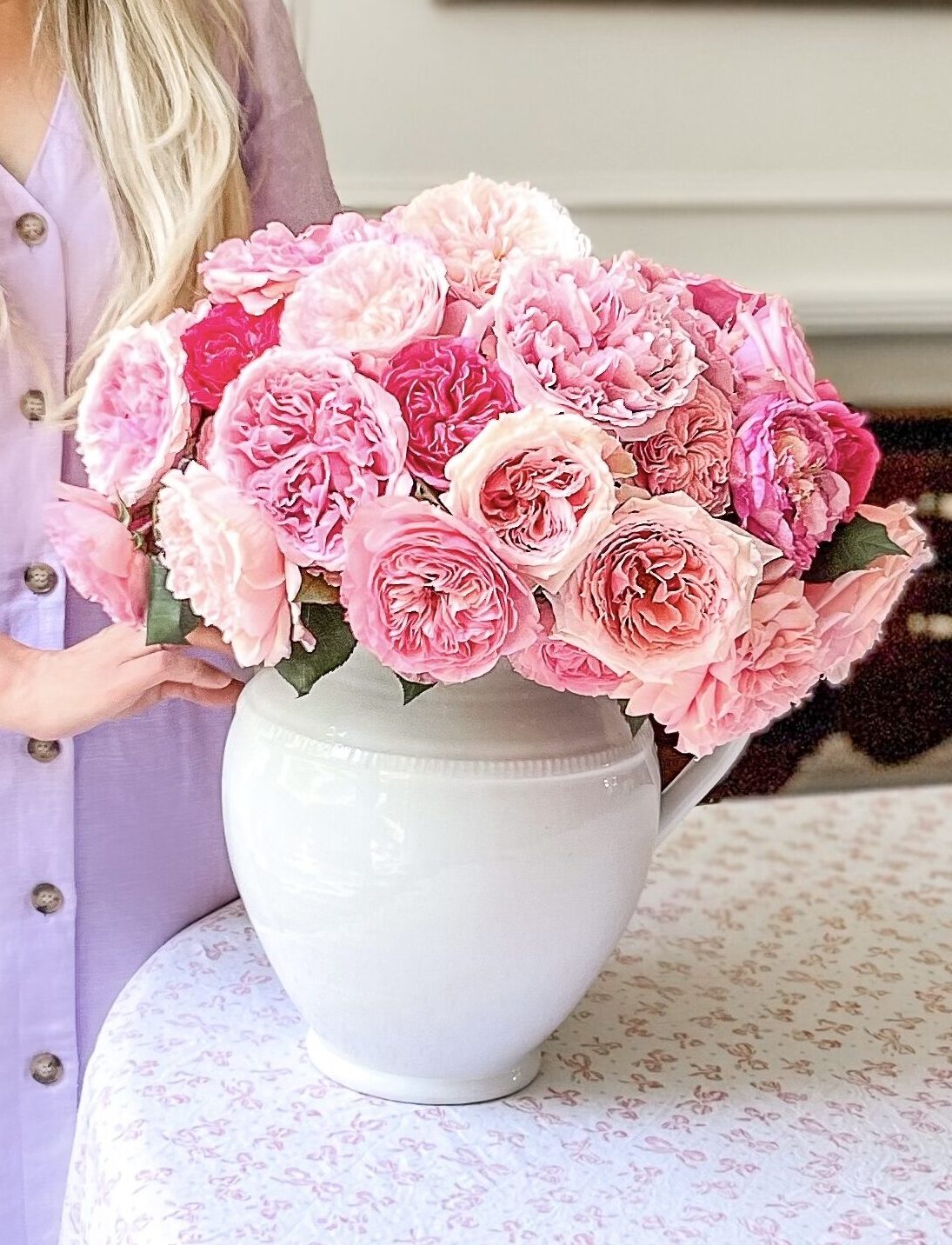 Following these five simple steps on how to create a full and fabulous arrangement of roses is easy and gives you a beautiful arrangement! If you want your rose arrangement to last even longer, check out this post. And to see the arrangement process start to finish, check out this reel on my Instagram @lo_chandler.
Want to shop for the exact roses I used in this arrangement? You can have the exact ones delivered to your doorstep if you use this link , you can use code Lo20 for 20% off your order !
SHOP THE POST

Let me know how your next rose arrangement turns out in the comments or over on my Instagram.
Thanks so much for reading!
Xo – Lo
photographs by Repurposed Photography