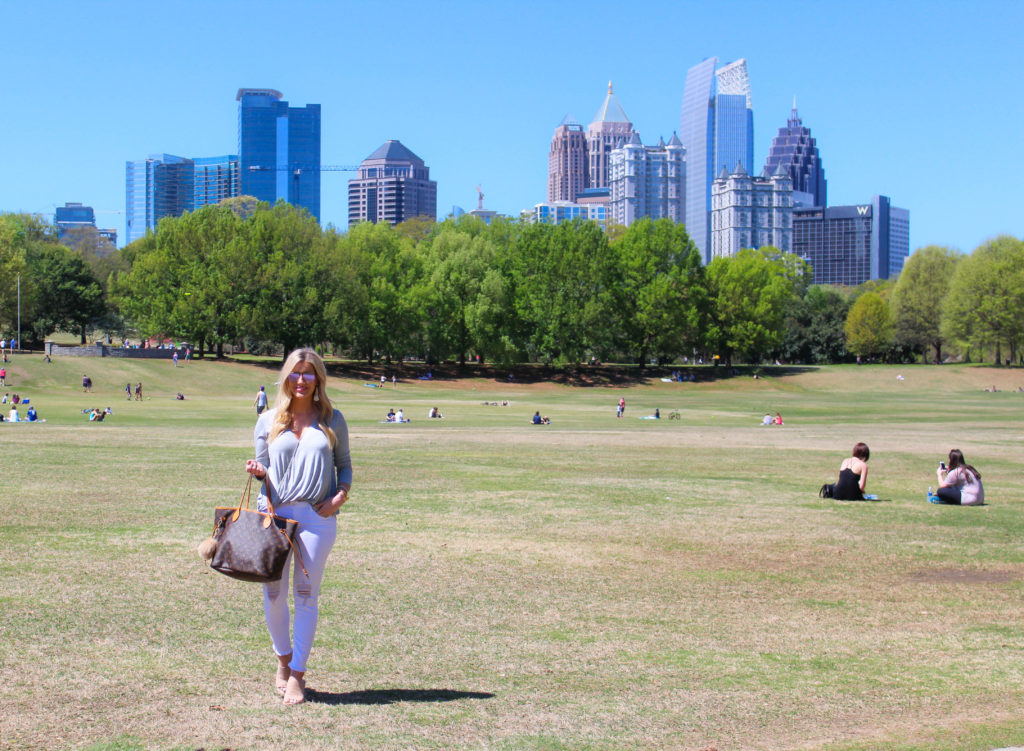 HEY Y'ALL!
I'm Loren, the writer behind Lo-Chandler.com.  I currently work full time as an orthopedic device sales rep in Atlanta, Georgia.  My job requires me to wear scrubs to work every day…EVERY. SINGLE. DAY.  I have a serious obsession with all things relating to fashion and makeup, so by Friday afternoon I'm always dying to put on sequins head to toe and bright red lipstick.  Before I get to the point where I'm bedazzling my scrubs, I thought I'd start a blog as a creative outlet to make my work week more bearable and hopefully inspire others along the way!
GEORGIA PEACH
I was born and raised as a Georgia peach, and although I love Atlanta, my heart will always belong to the beach.  After graduating from Georgia Southern University in 2010, I moved to a small beach town in Florida and LOVED every minute of it.  In 2013 my job brought me back to Atlanta where I met my husband, Trey.  We currently live in the city with our two dogs Sam and Owen.  We love trying out unique restaurants and exploring all the city has to offer, but that doesn't stop us from escaping to the beach every chance we get.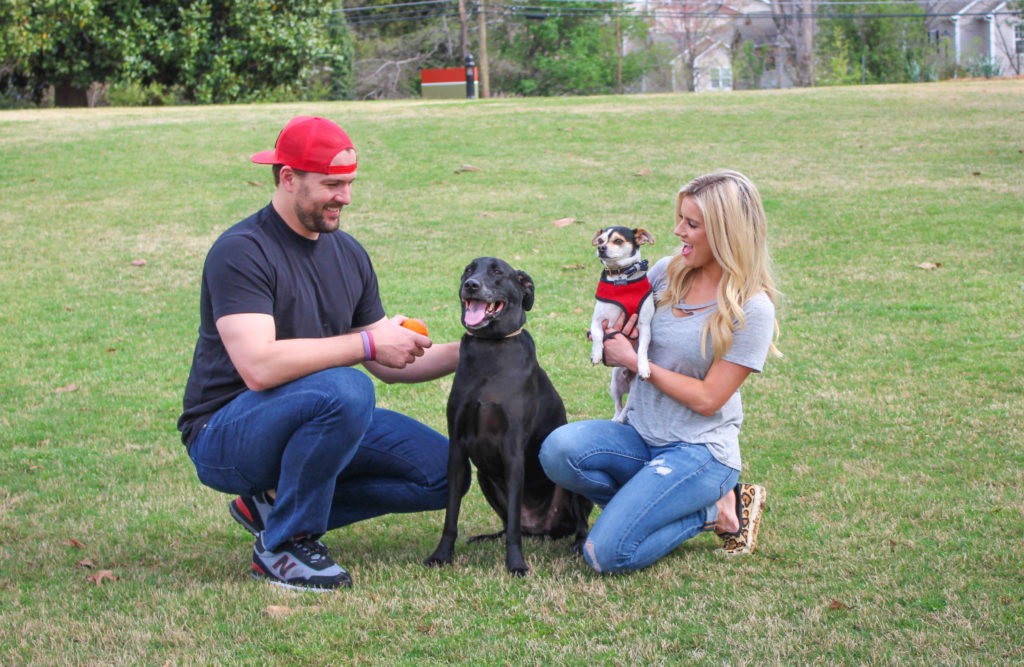 MY STYLE
My personal style for both fashion and home decor is a blend of my Southern roots combined with my love for all things glam.  I tend to gravitate towards bold accessories and vibrant colors, and I have a serious obsession with anything vintage.  I can't wait to share my love of makeup, fashion finds, home decor, and anything else I'm currently obsessing over.  Although style will be a majority of the content, I also plan on sharing more about my faith, travels, and life along the way (I guess we'll just call this a lifestyle blog?)  Thanks so much for stopping by and I hope you'll stay a while!
XoXo –Lo