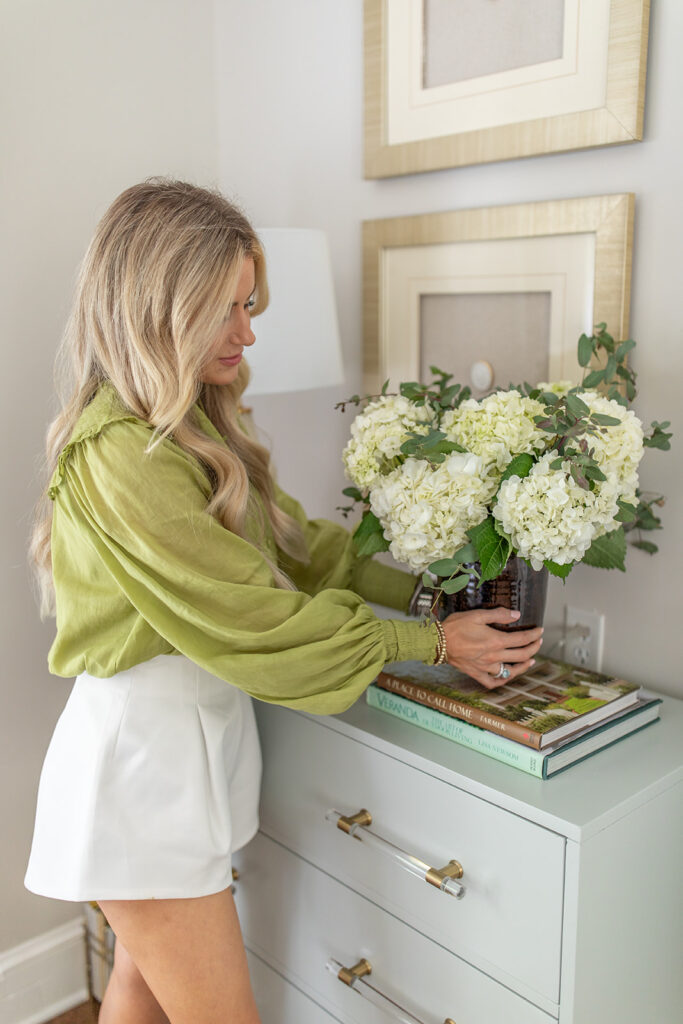 Even though summer is quickly ending, hydrangeas are still in full bloom! Whenever I have a fresh arrangement of hydrangeas, I follow these tips for making hydrangeas last longer and my flowers end up lasting for weeks. Below I am sharing the best tips and tricks for making your hydrangeas last longer so keep reading. You won't regret it!
Tips: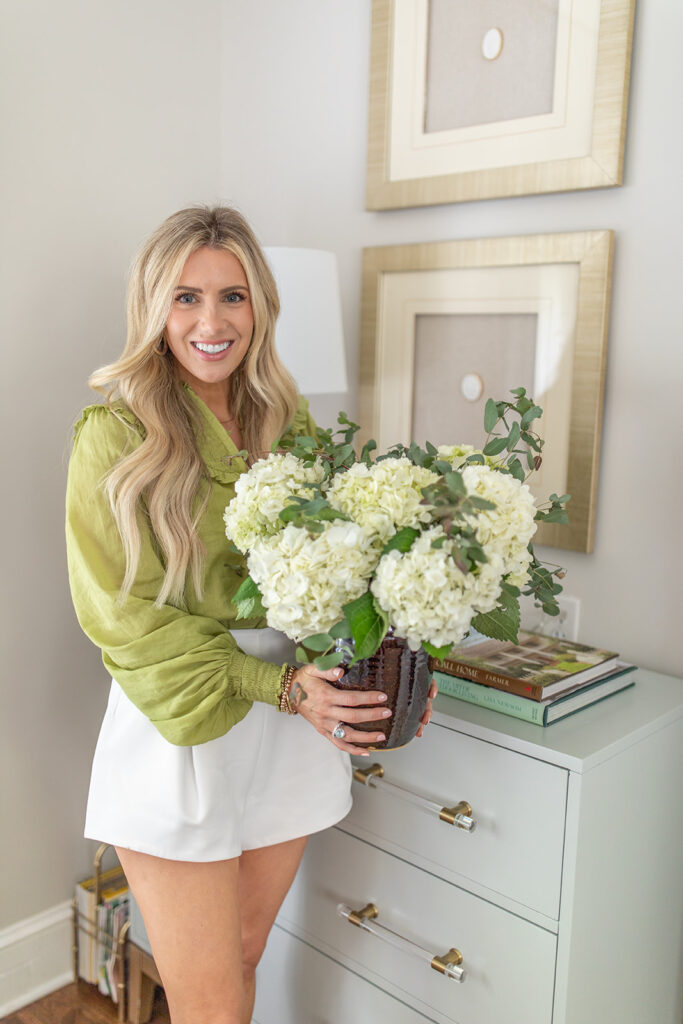 Look for quality flowers.
Quality is important when it comes to the longevity of the flowers. I love to snip clippings from my yard whenever possible! When going store bought I've had great results with Trader Joe's and Kroger hydrangeas.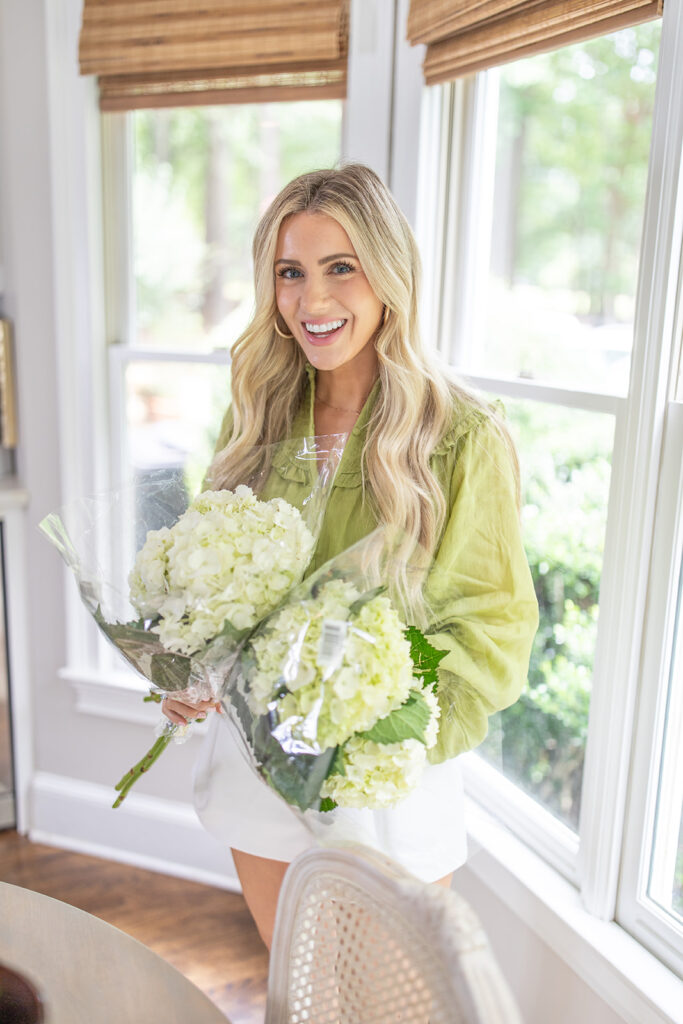 Cut the stems at a 45° angle.
With a pair of scissors, cut the ends of your hydrangea stems at a 45° angle.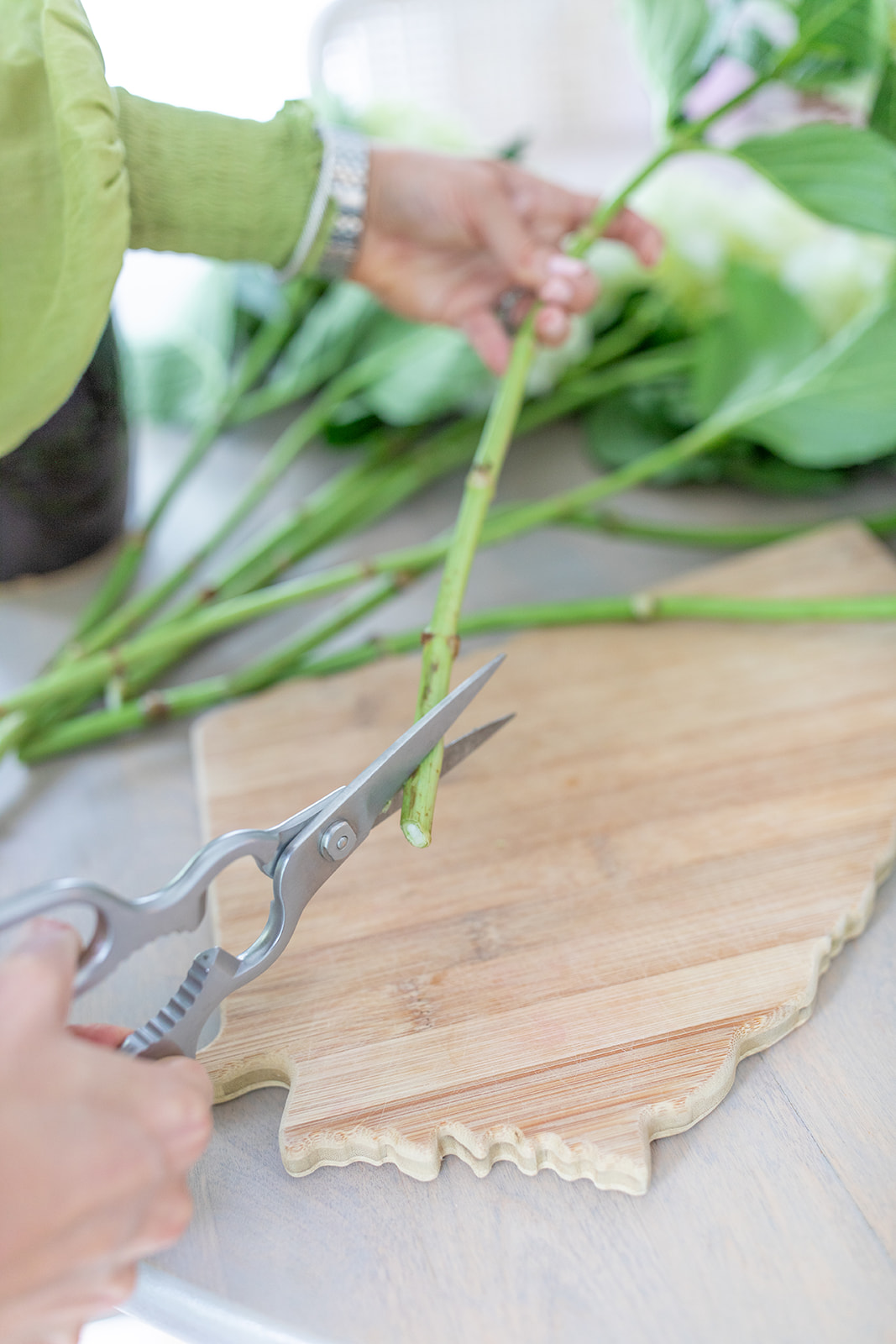 Split the stem.
With the same pair of scissors, cut down the middle of the stem all the way to the bottom. It should look like the bottom of the stem has been split open. This will allow for more water to travel up the stem.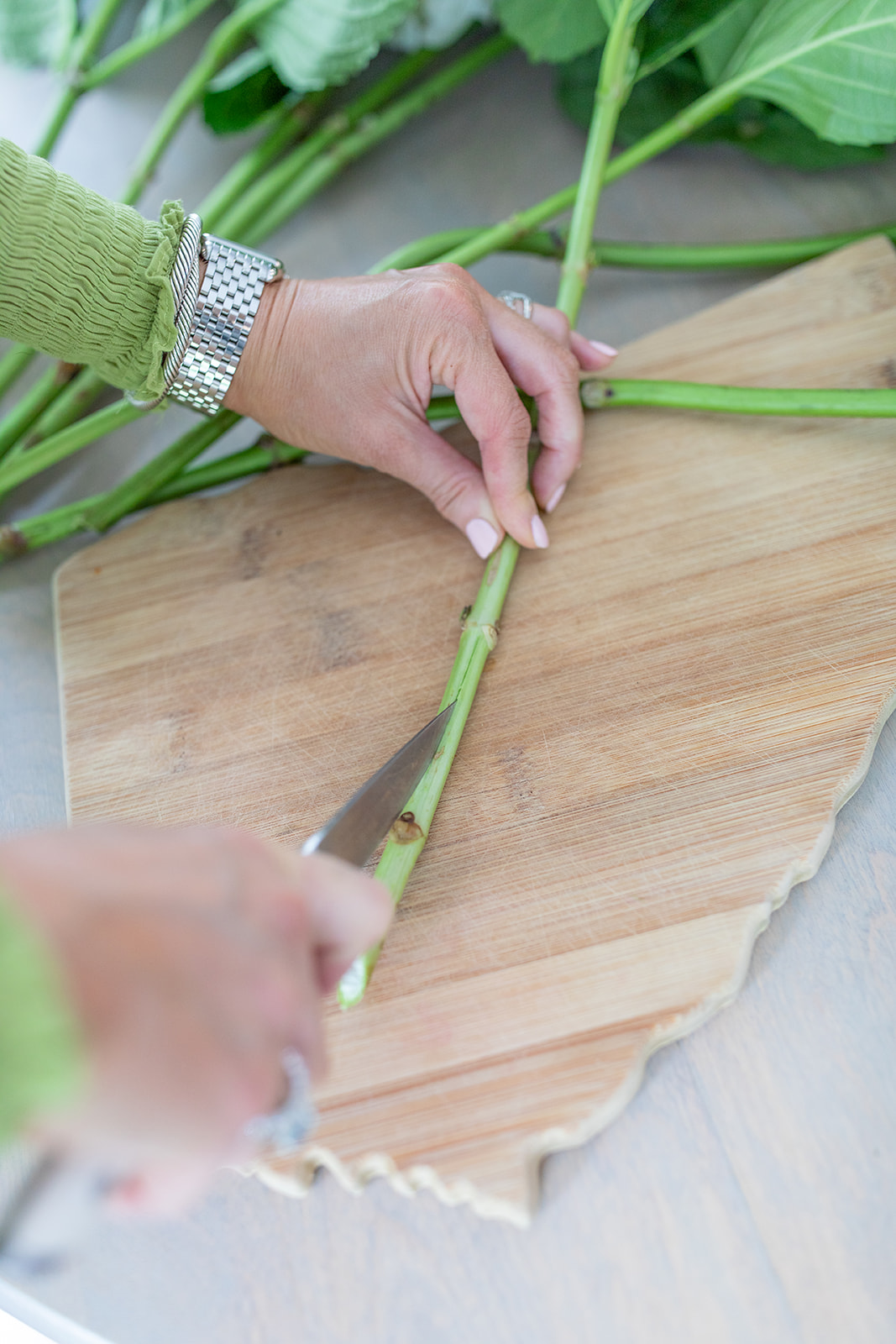 Lightly crush the stem.
This one is a little out of the box but it hasn't failed me yet! Grab a meat mallet or rolling pin and smash the area of the stem that was previously split. This will help open the stem even more and allow extra water to get to the bloom.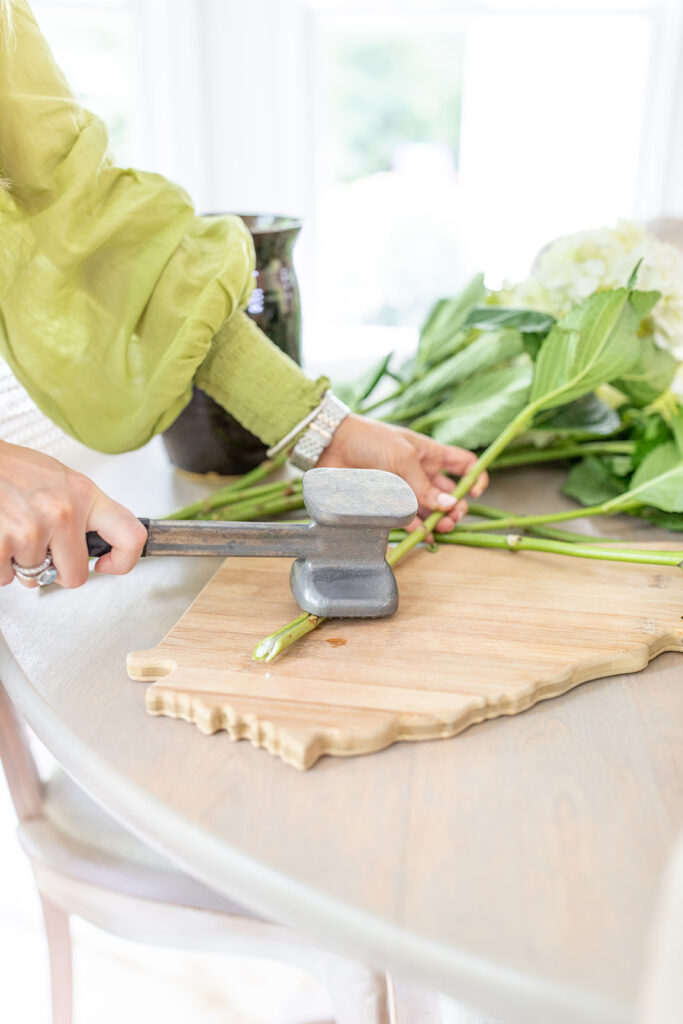 Dip the stem into powdered alum.
Dip your stem in water and then dip in to powdered alum. This is an age old trick that is definitely worth the few extra minutes!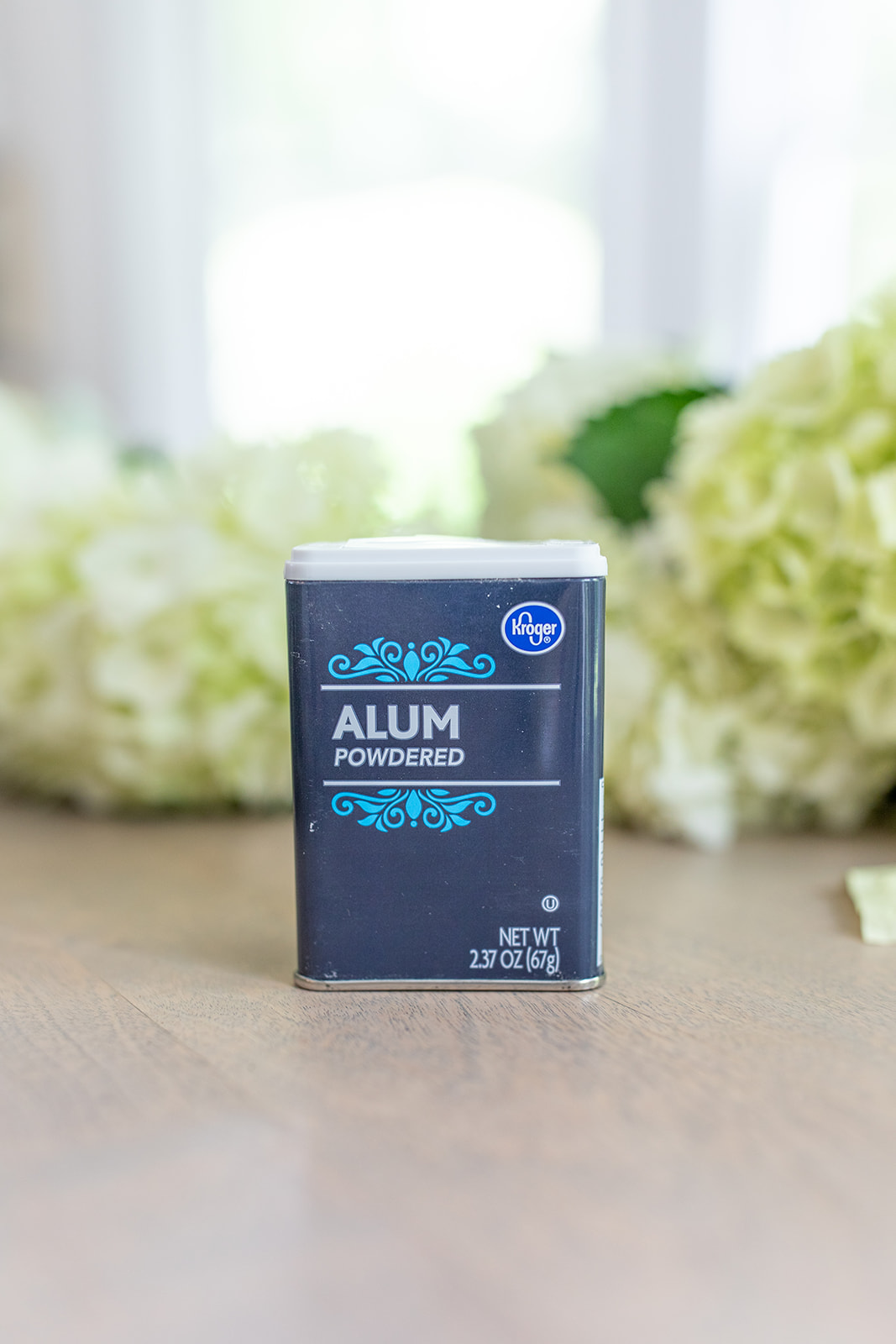 Add boiling water into your vase.
While you're preparing your stems, start boiling water. Once it reaches boiling, add the water to your vase (make sure your vase is room temperature to begin with, if the vase is too cool it may shatter).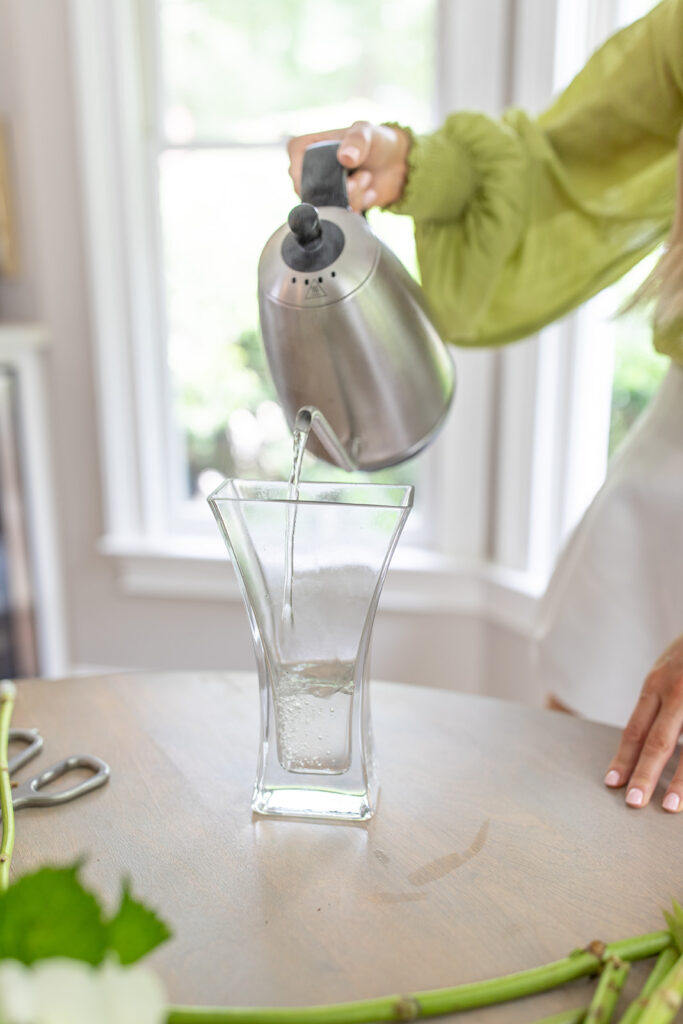 Flower food.
Don't forget the flower food! You can usually get these for free at the floral counter of the grocery store. If you don't have any on hand, you can add a spoonful of sugar as a substitute.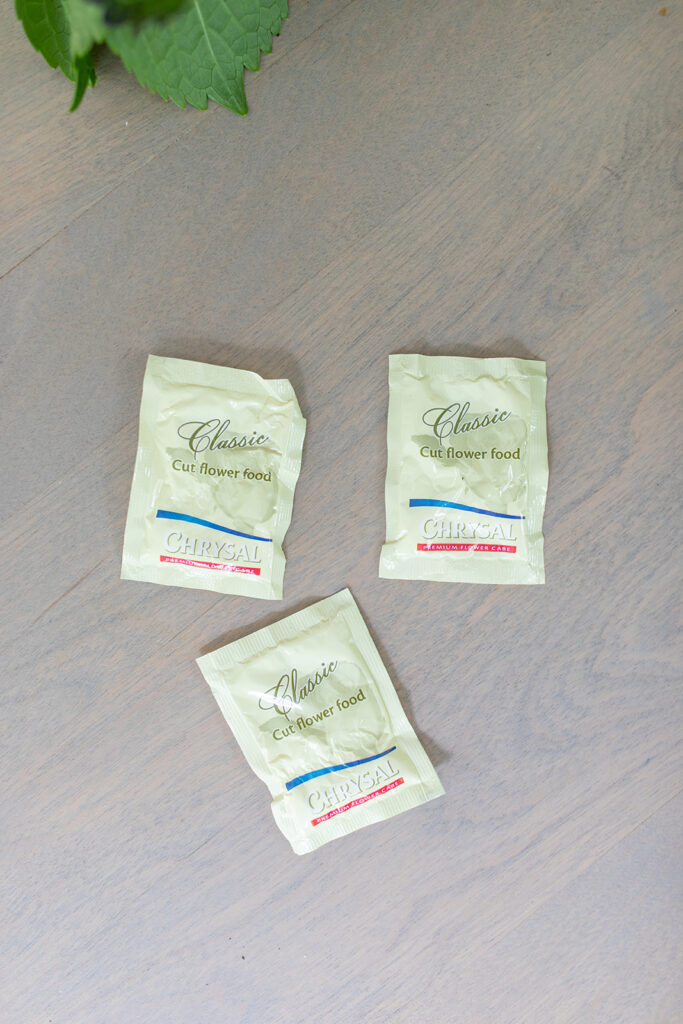 Don't place in direct sunlight
Place in a well lit room but not directly in a stream of sunlight for best results.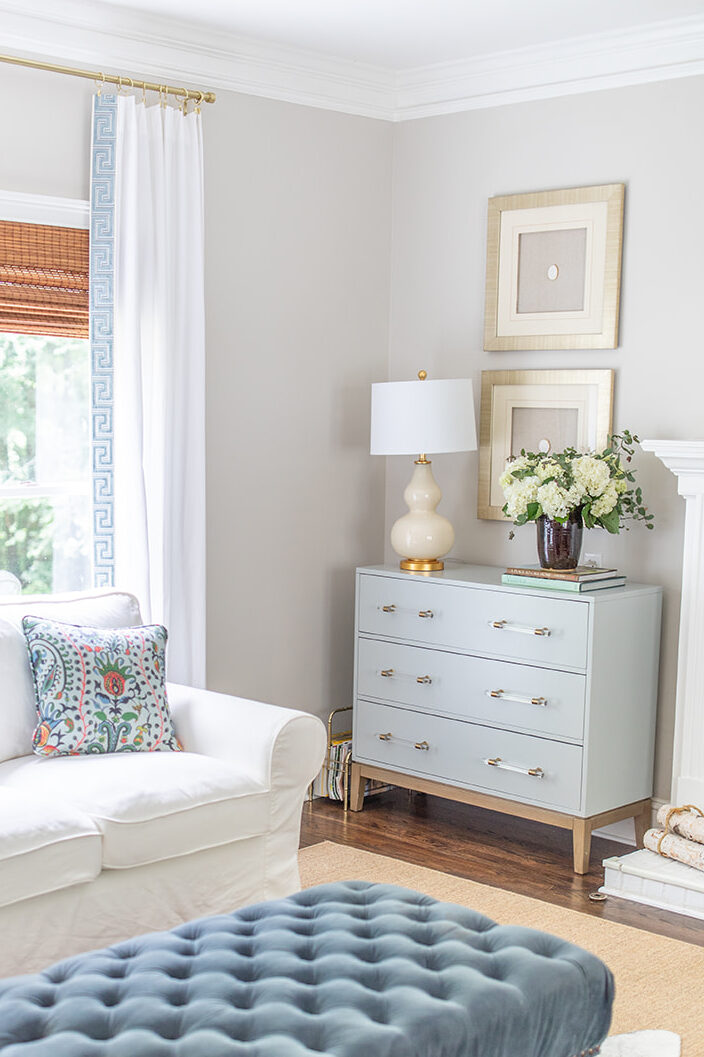 Bonus: if you're looking for some home decor inspo, check out this post on DIY intaglios (pictured above).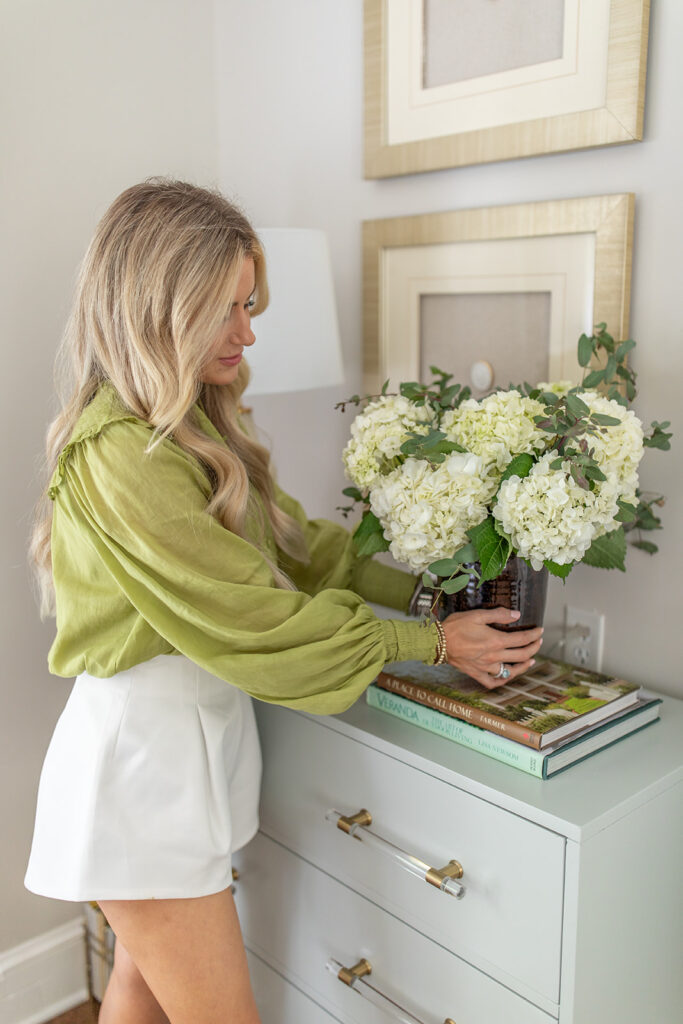 My flowers seem to last forever when I follow these tips! This exact arrangement lasted a full THREE WEEKS!
The next time you find yourself with an arrangement to make, follow these tips for making hydrangeas last longer! I also have some tips for making your roses last longer here.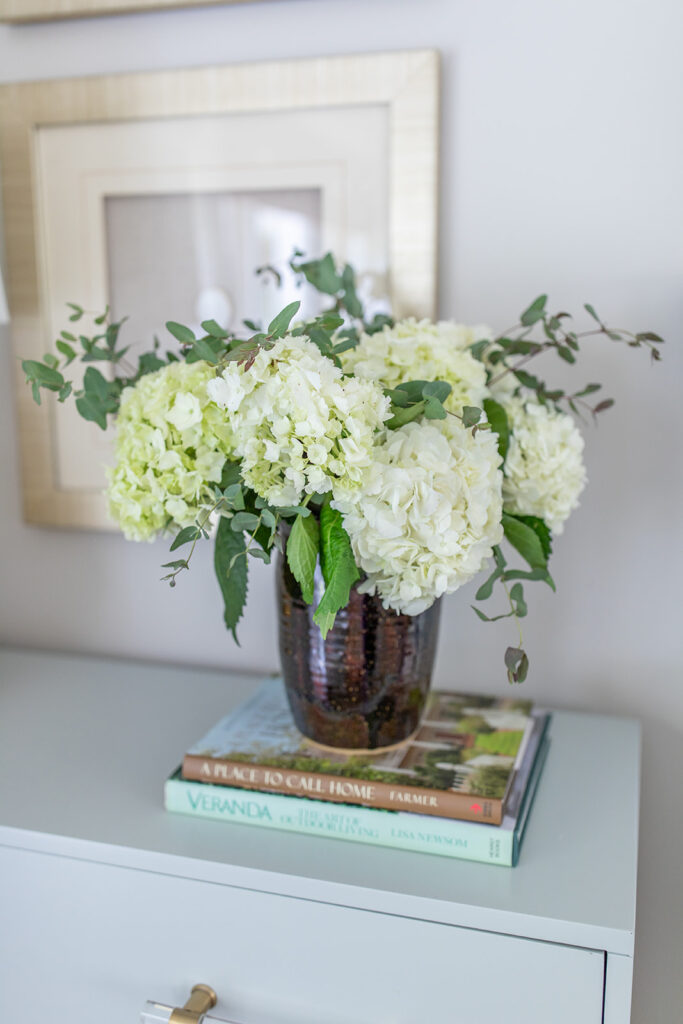 Let me know how long your hydrangeas last in the comments or on my Instagram @lo_chandler.
Thanks for reading!
Xo -Lo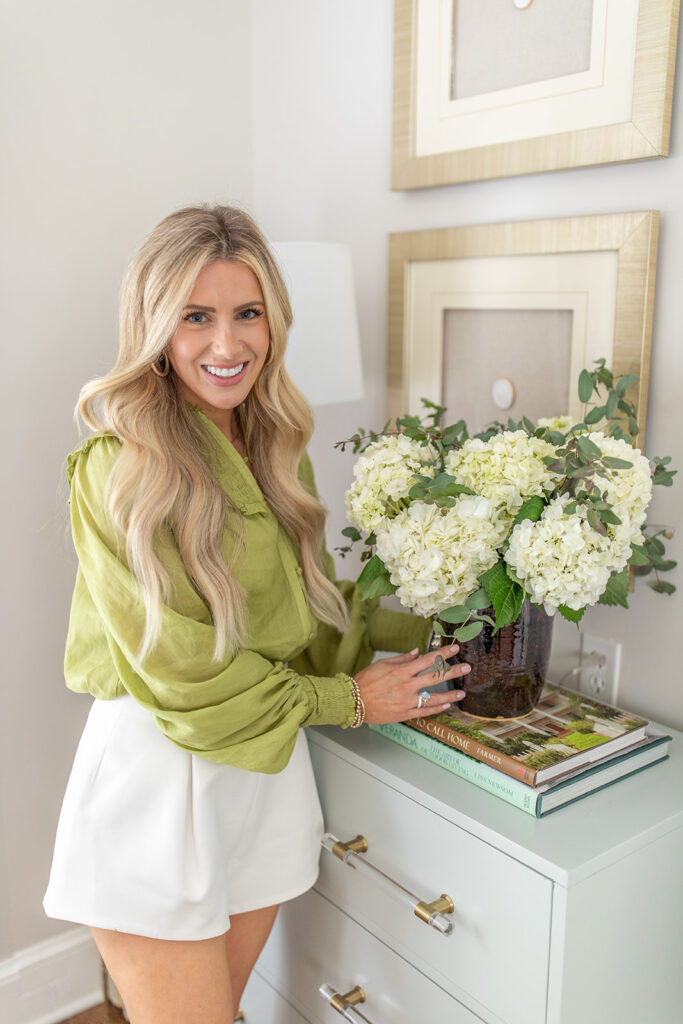 photographs by Repurposed Photography