If you want a Christmas decor reset or tips on how to keep your home tasteful and traditional this holiday season, this home tour is for you! I will be showcasing my home's decor, aesthetic, and other pieces that fill my home with the Christmas spirit. I will also be linking everything so this Christmas home tour 2022 will be a one stop shop for your holiday decor!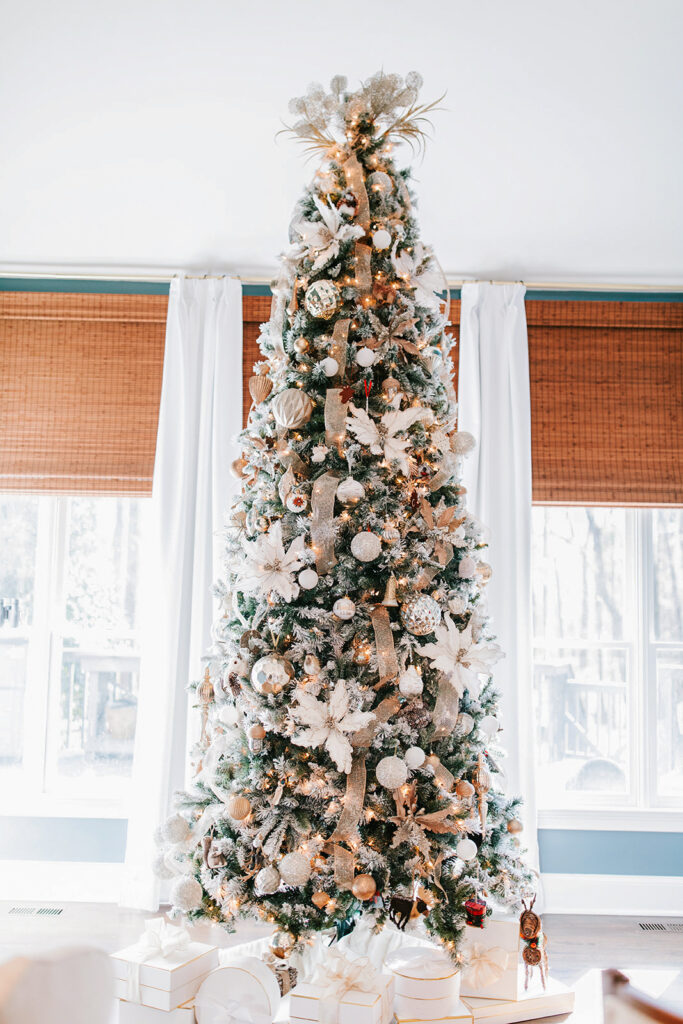 Below, I have organized the home tour by order of rooms so it will start with the foyer, move into the living room, and finish in my daughter's bedroom.
Entrance/foyer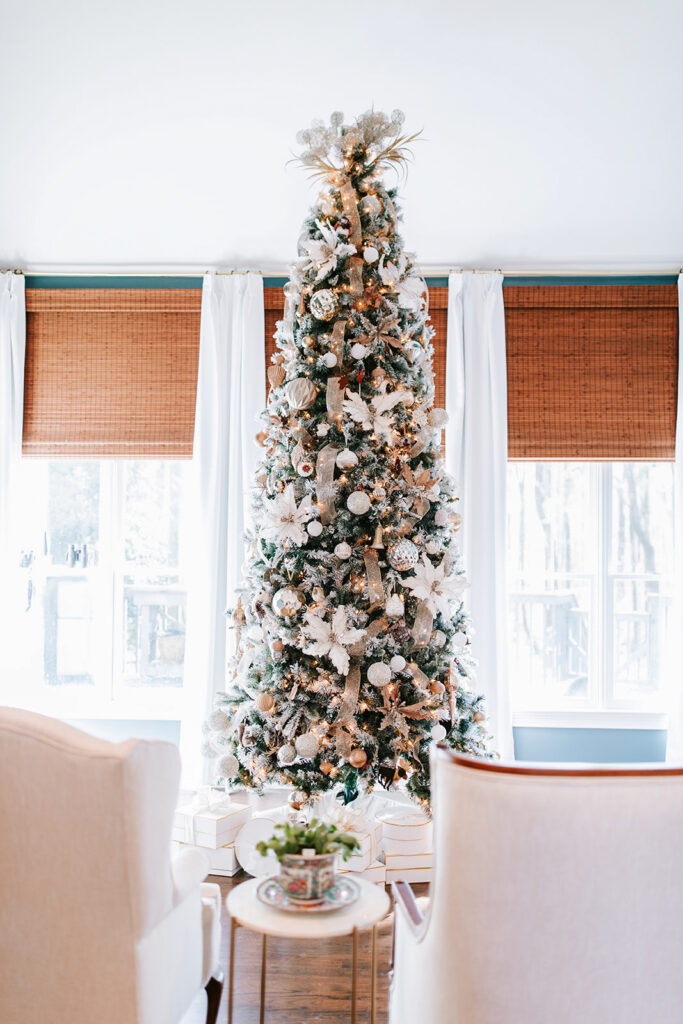 This a special place in our home because it holds so much from holidays past! There's tradition plus personal taste which is why I think the space came together so nicely.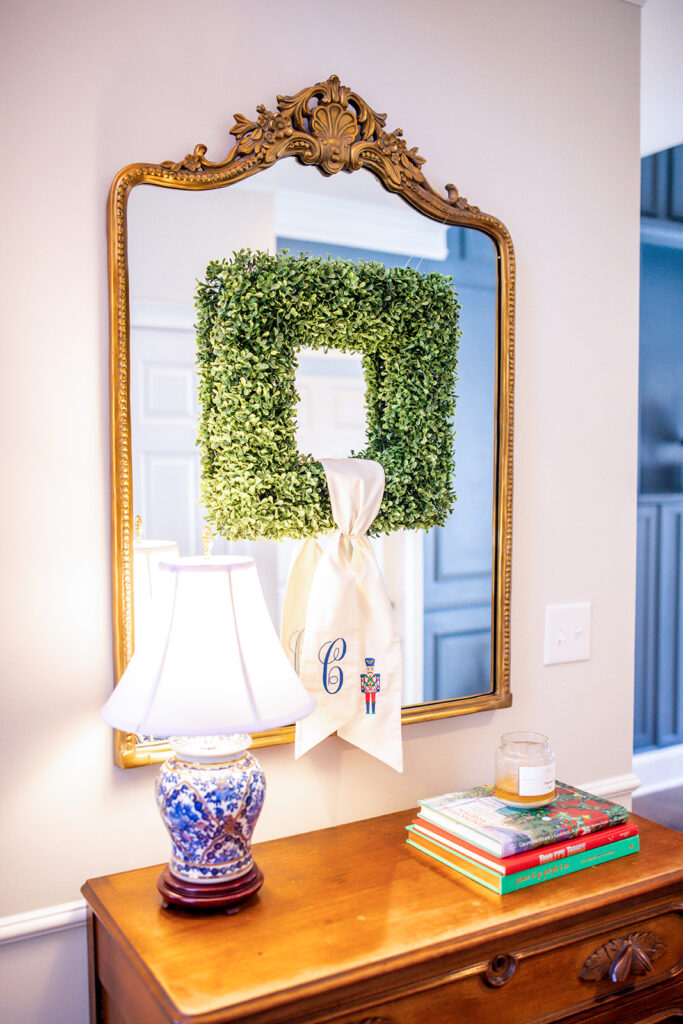 This gorgeous wreath is a great representation of how to make Christmas decor classic yet unique for your home. This customized square wreath brings in holiday greenery and crisp lines that fit with my taste and could work across many rooms and themes. The beautiful monogram and ribbon is from Willottie Deesigns!
Custom square wreath: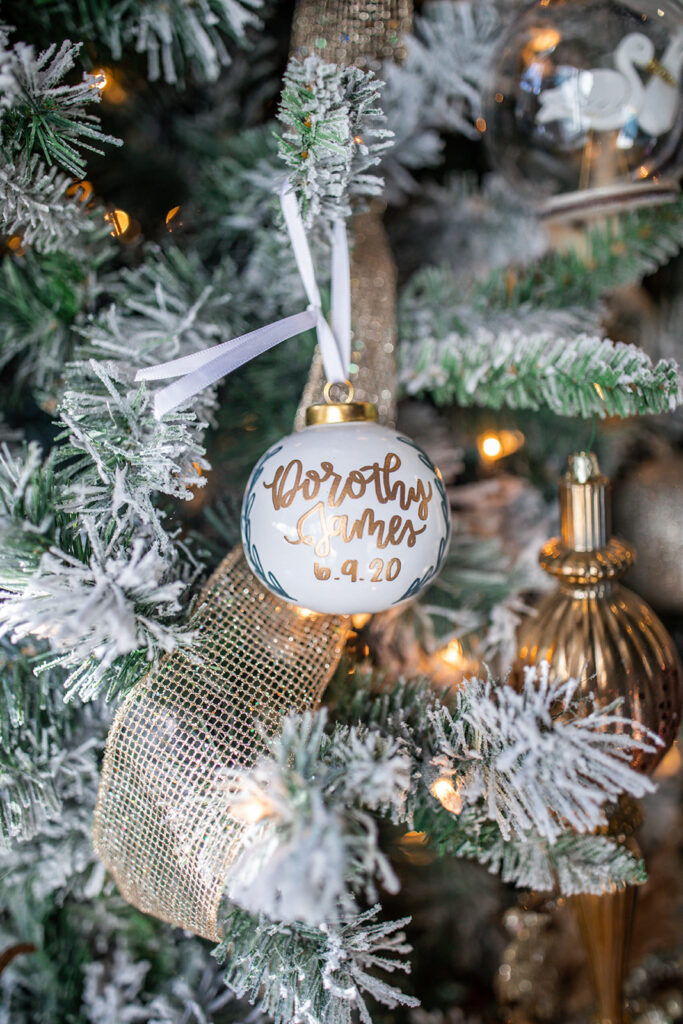 This year, I made sure to include sentimental ornaments with a timeless style so they last for years to come. The one pictured in the middle is one of my favorites because of its personal touch to our tree. It is a DIY keepsake ornament made with our wedding invitation and you can make your own by following this DIY keepsake ornament post!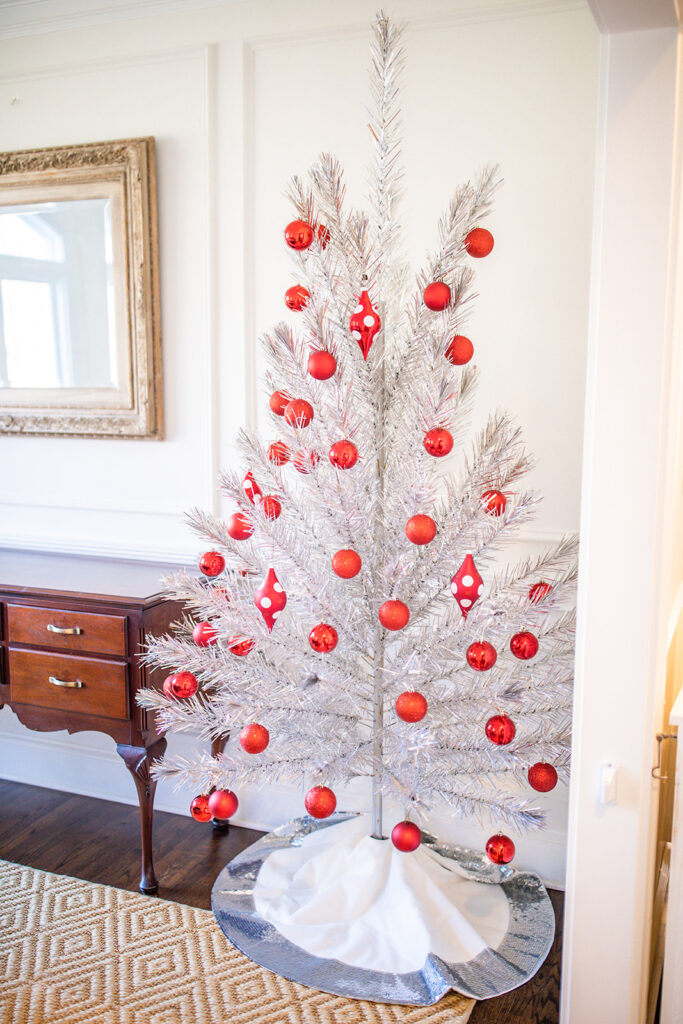 I adore this vintage silver Christmas tree from the 1950s! It's a family heirloom we were gifted from my husband's grandparents! I love the history behind it and I'm excited to carry on the tradition.
Silver christmas tree: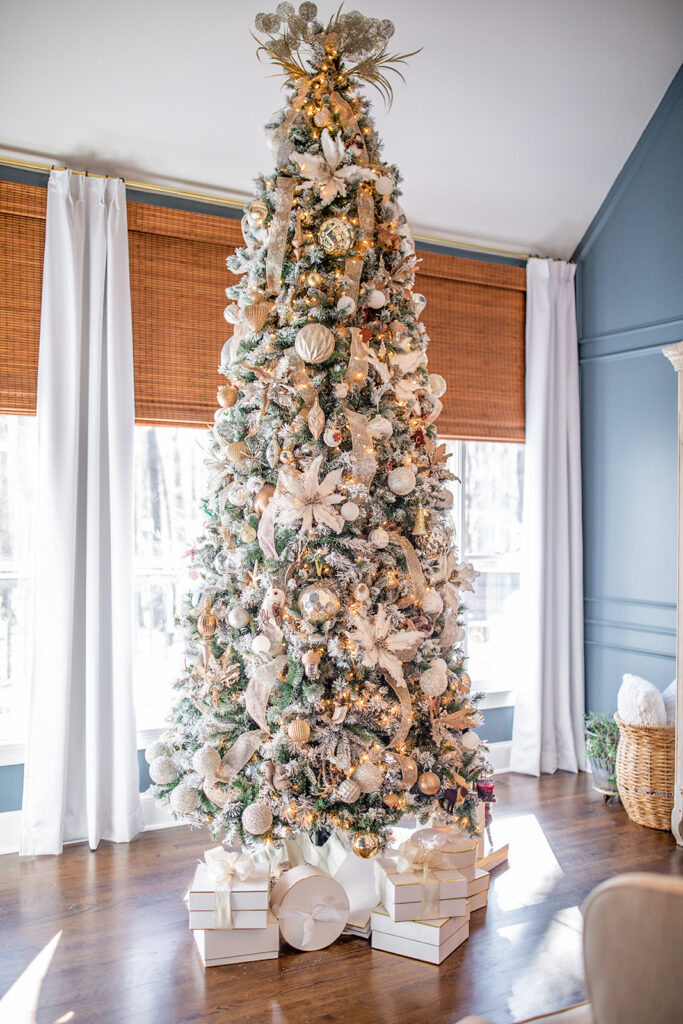 A new thing I tried when decorating the tree this year was place all of my fancy/meaningful ornaments in the front and all of the kid/crafty ornaments in the back. The vision for my tree was met while still adding a little fun and memories by separating the two! I will definitely keep doing this!
ornaments:

living room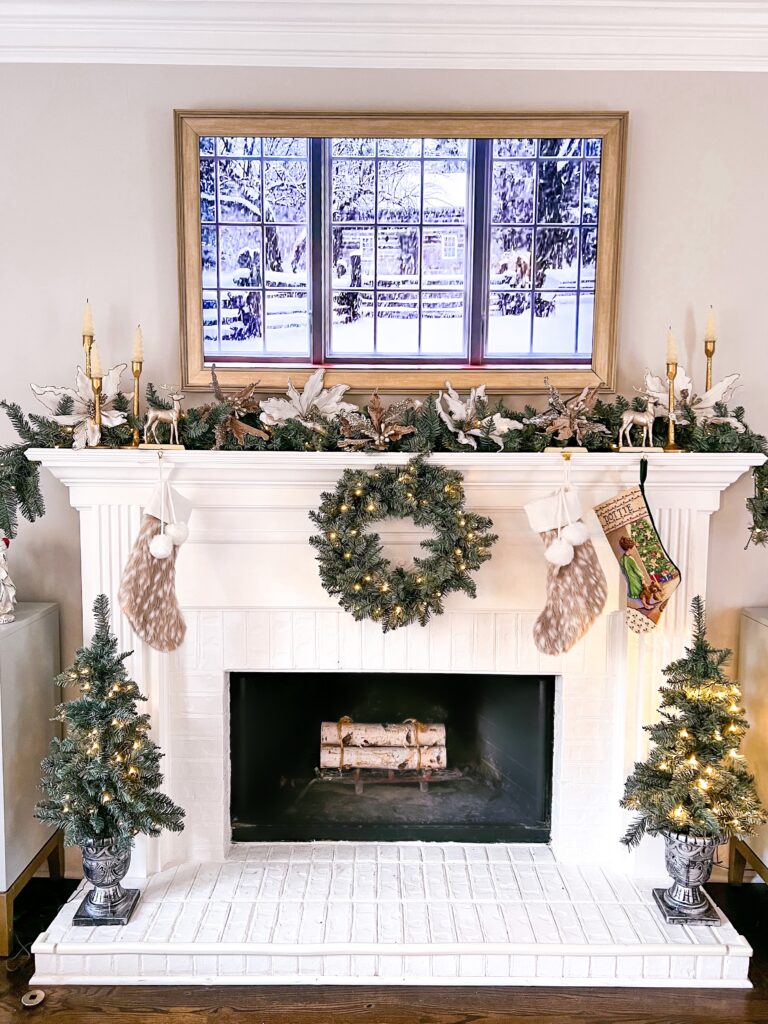 Because our main Christmas tree and presents were in the foyer, the living room had a lot of greenery, stockings, and nativity scenes. All of the garland and trees pictured are from King of Christmas – it's the Tribeca Spruce Blue Collection 4-Piece Set. They have the best Christmas decorations and I highly recommend when shopping for a new tree or holiday greenery. The candlesticks are from SaltBox Lane, they have the best home finds! You can watch this space come to life here on my Instagram!
Shop king of christmas: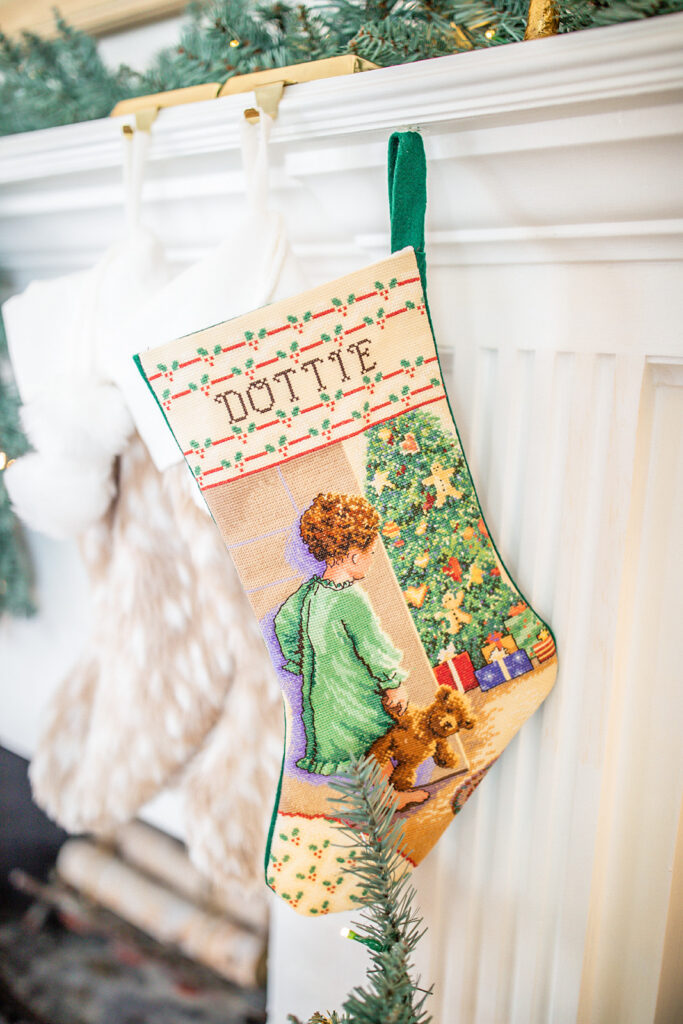 Dottie's grandmother made this stocking for her. This nativity scene in particular is very special to me and gives a new perspective to the Christmas story. You can read about the full meaning of this transformational nativity scene here!
bedroom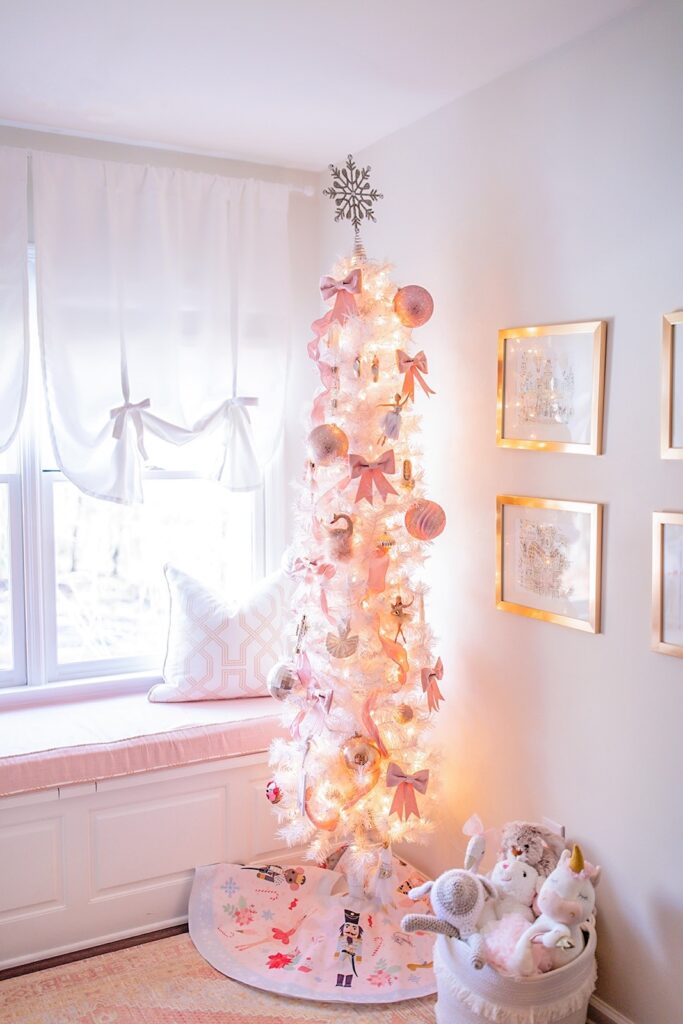 The theme for Dottie's room this year was The Nutcracker. She always has a white tree in her room that we decorate for every holiday and for a nutcracker Christmas, I used pink ribbons, bows, and adorable Nutcracker ornaments I found at Macy's.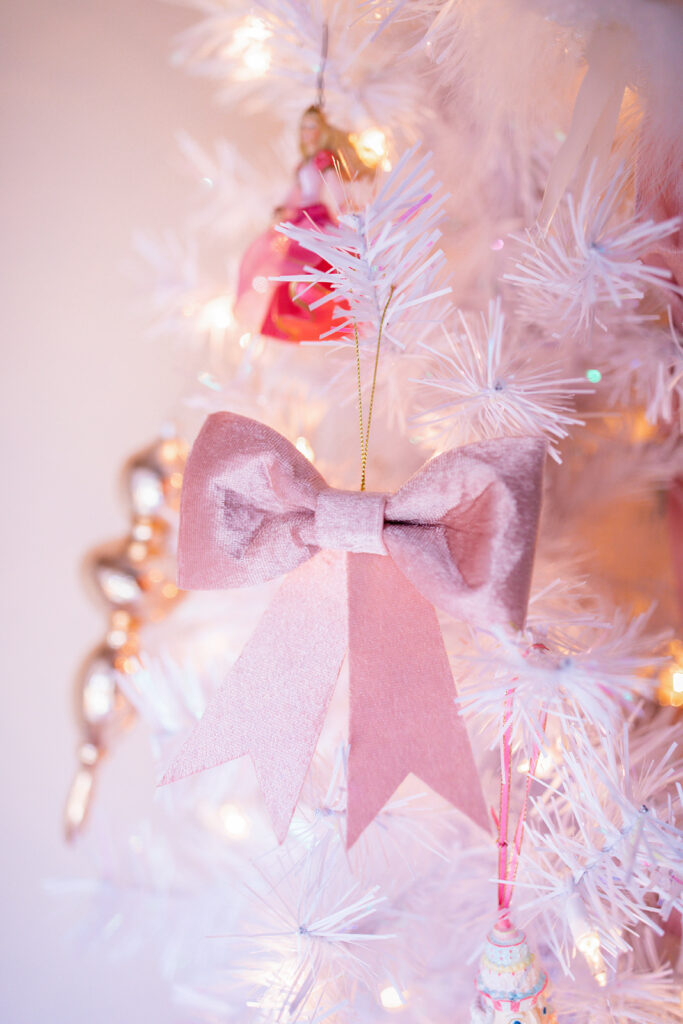 tree & ornaments: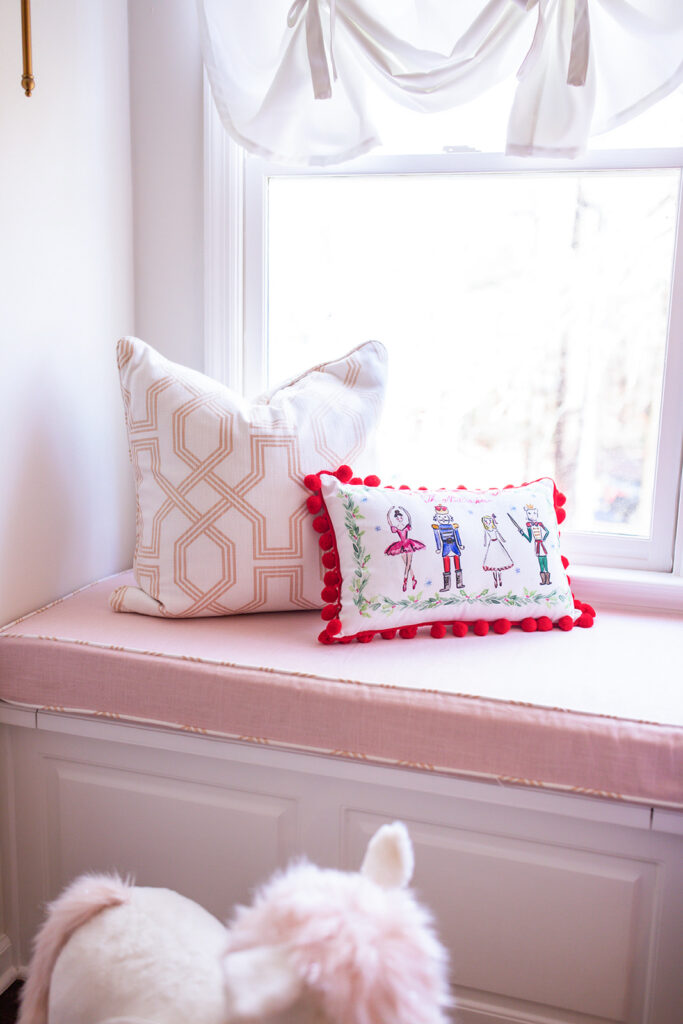 I also found these coordinating nutcrackers and matching pillow/wall art from Over The Moon Gift !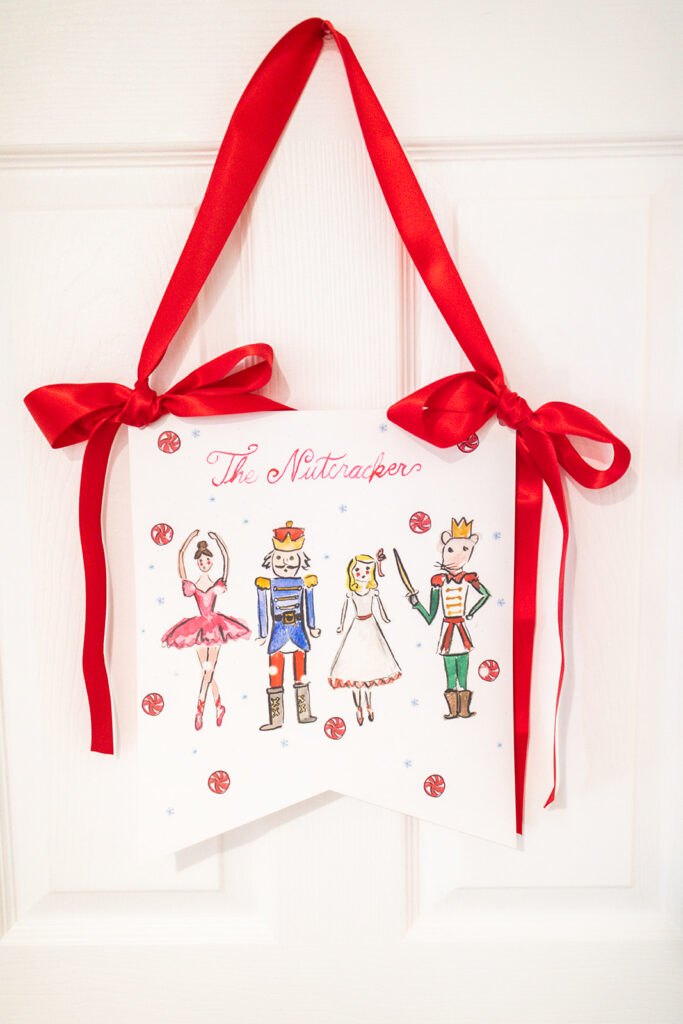 room decor: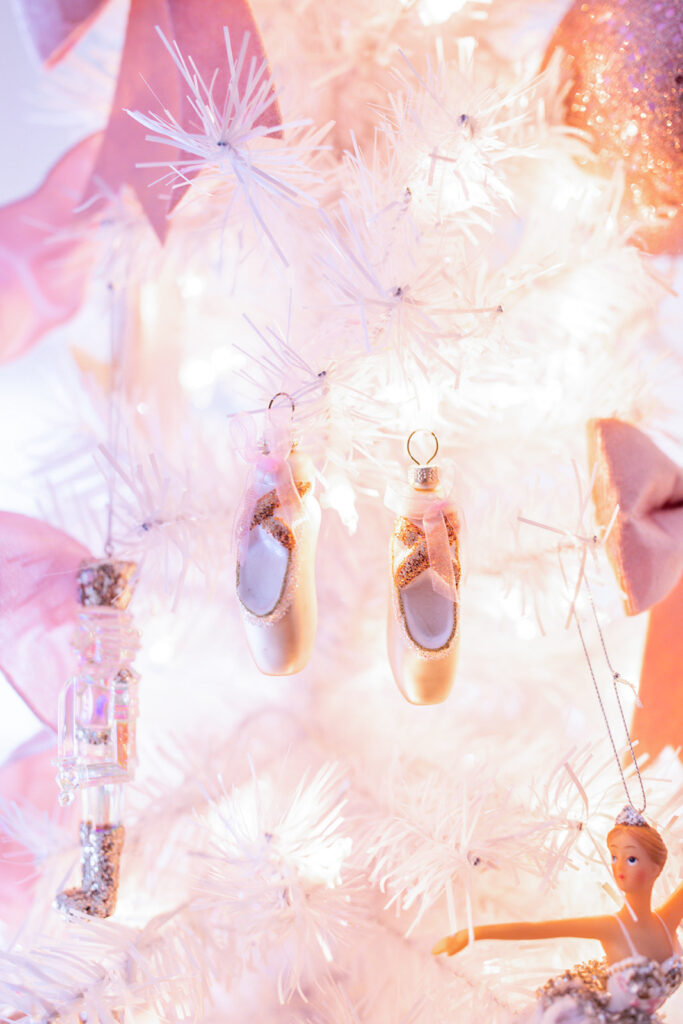 Thank you so much for going on my Christmas home tour 2022 with me! I hope you feel like you're in the holiday spirit and use a few new tips when decorating. Make sure to comment and follow @lo_chandler on Instagram for more seasonal content like how to organize your Christmas decor!
Thanks for reading and happy holidays!
Xo -Lo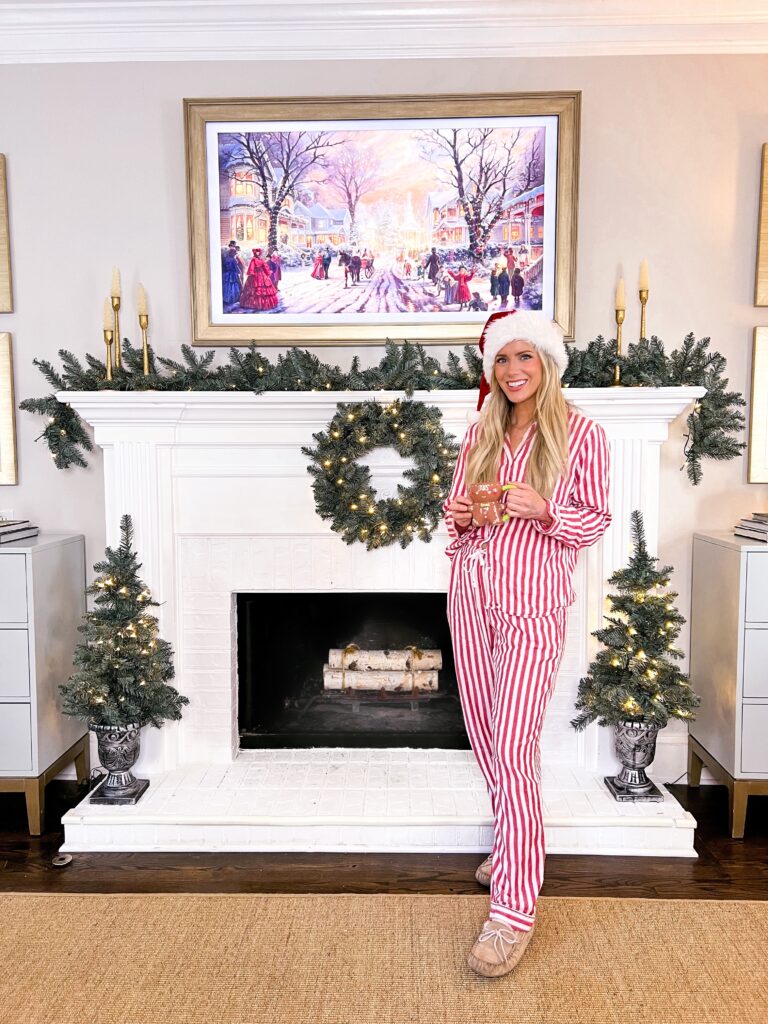 photos by Repurposed Photography