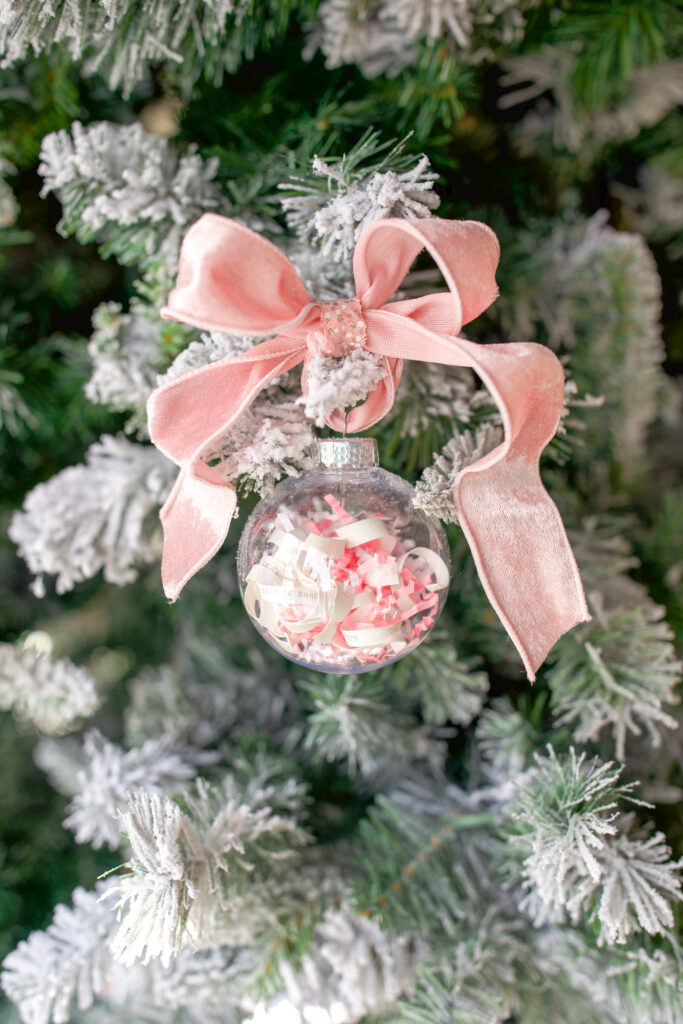 Decorating the Christmas tree is a fun and sentimental tradition many families follow. As ornaments are hung, you reminisce on past Christmases and seem to remember how each ornament ended up on your tree. This year, I wanted to add a personal touch to my daughter's Christmas tree so I made this personalized keepsake ornament that will be cherished for years to come. Keep reading to learn how you can add a piece of your family to your tree this year!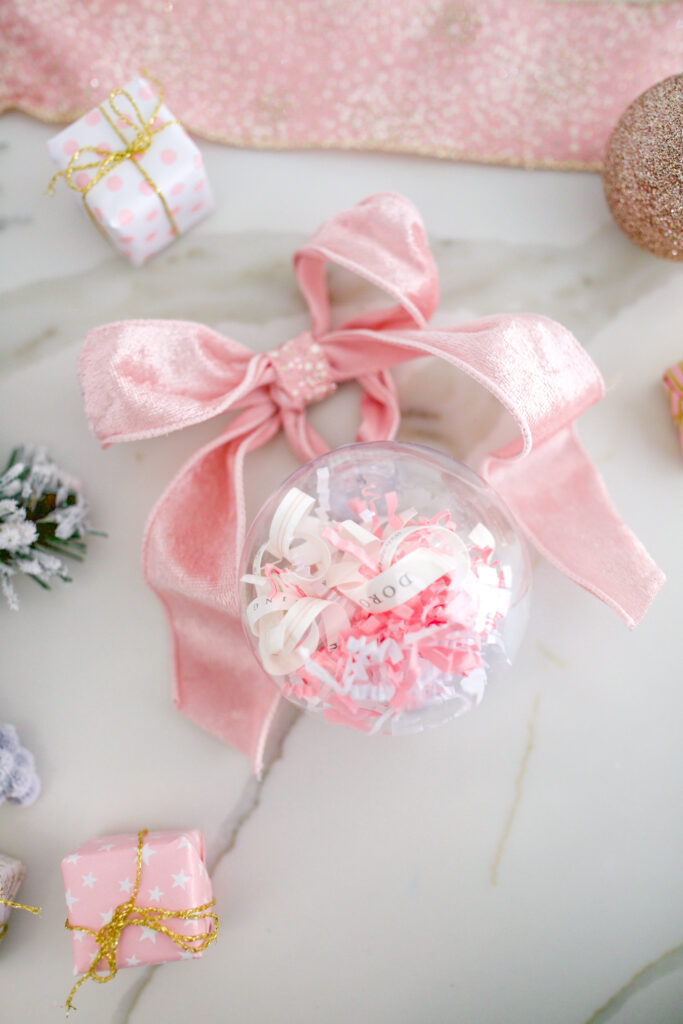 what you need:
Birth announcement, wedding invitation, or any invitation, thank you, save the date, etc.
Clear ornament that can be filled
Decorative ribbon
Scissors
Pen or pencil
Optional: colored crinkled paper or other festive filler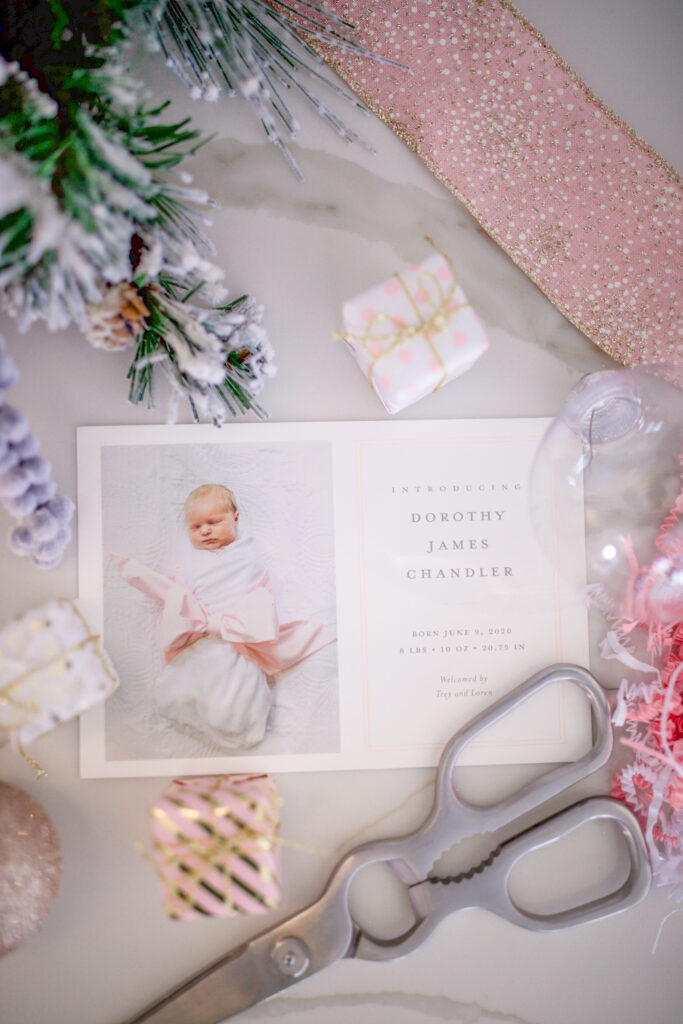 What to do:
Start by cutting your chosen card into thin strips. Because this was for my daughter's Christmas tree, I chose her birth announcement.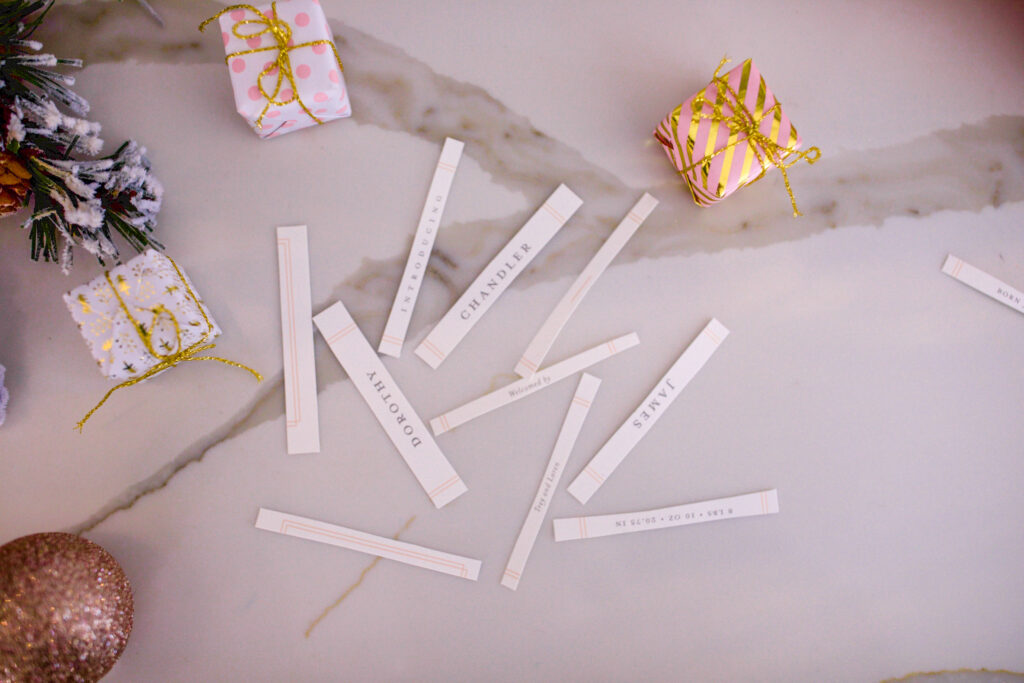 You will then twist your strips around a pen or pencil to curl them. During this step, you could also curl different colored paper to add another dimension to the ornament. Be careful not to make the ornament too heavy.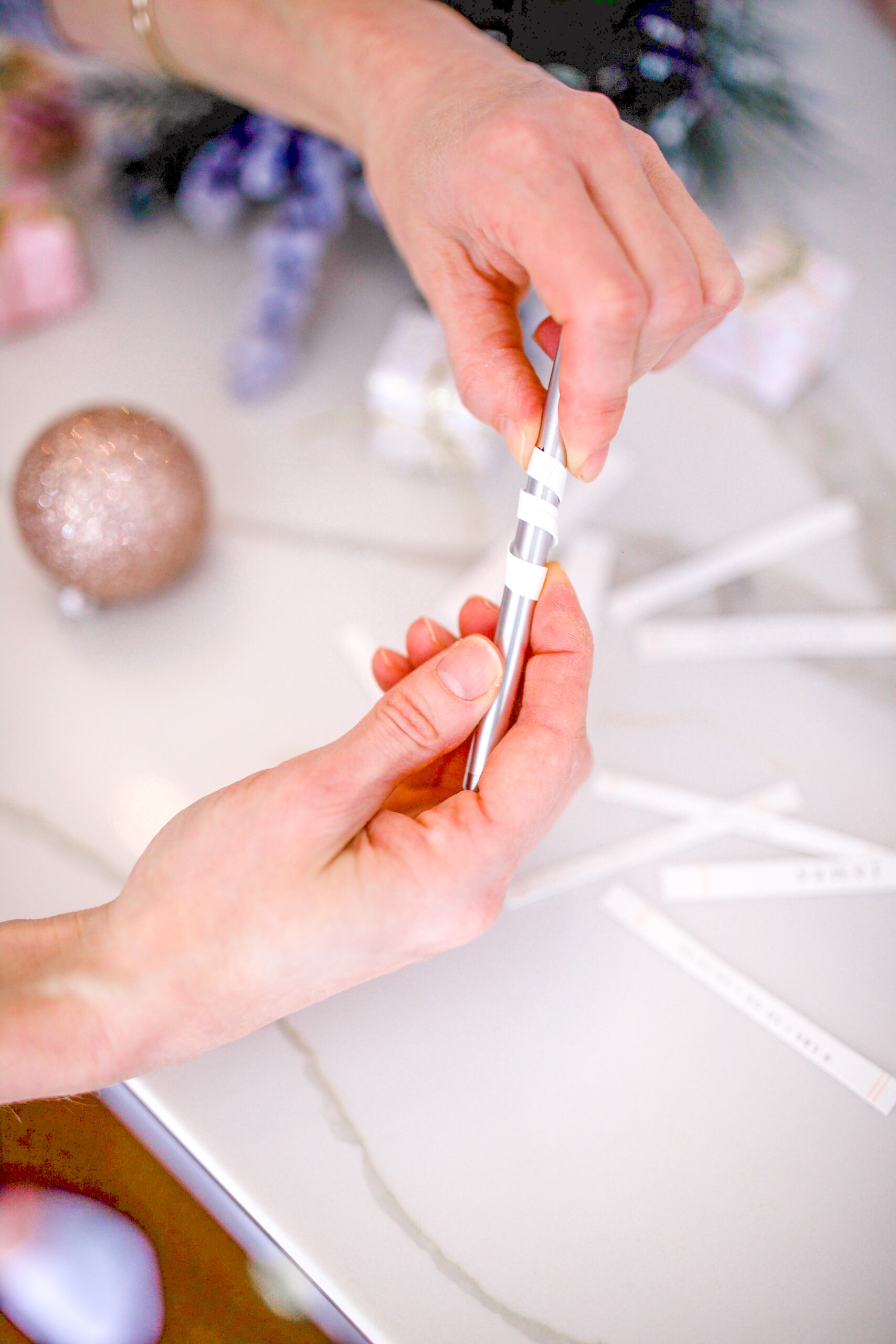 Next, you will fill the ornament with your card strips and any additional paper. I bought pre-crinkled paper in different shades of pink to match her room.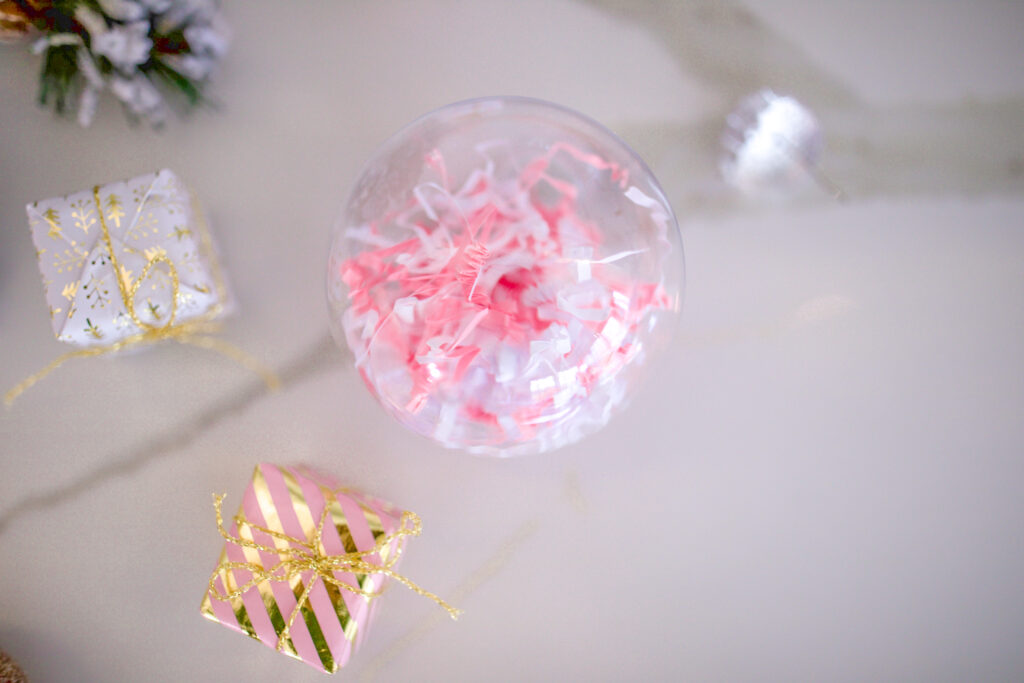 You will then seal the ornament and add a ribbon as the hook. Feel free to use whatever ribbon you like but make sure it is strong enough to support the ornament.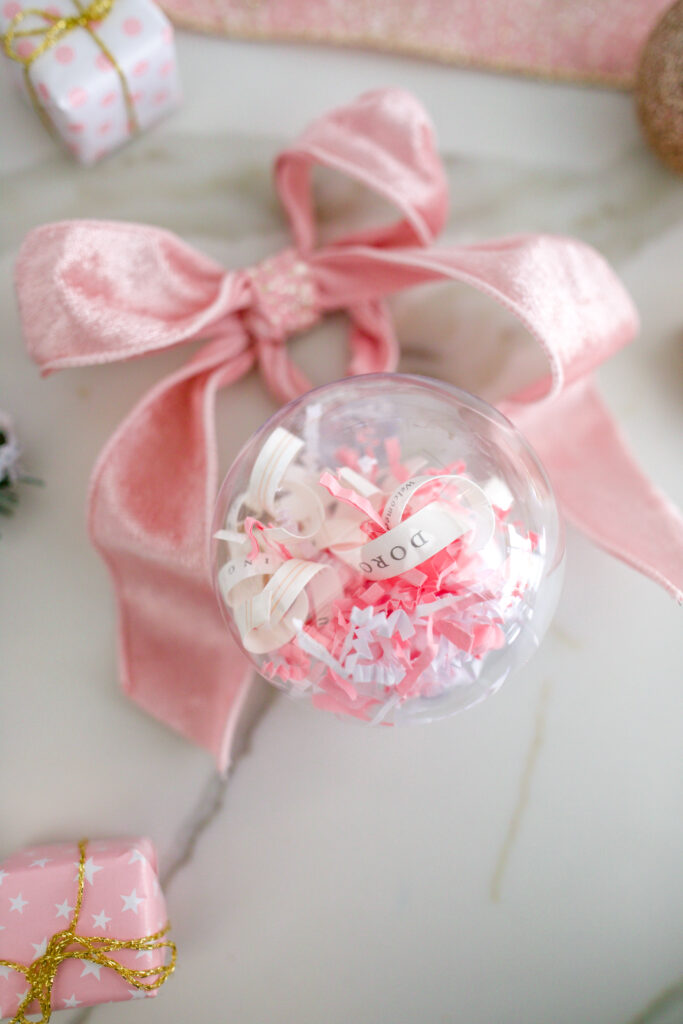 The finishing touch is to hang on the tree! This personalized keepsake ornament is a great way to spend a November or December afternoon with your family and also works as a perfect gift for close friends and family.
Shop the post: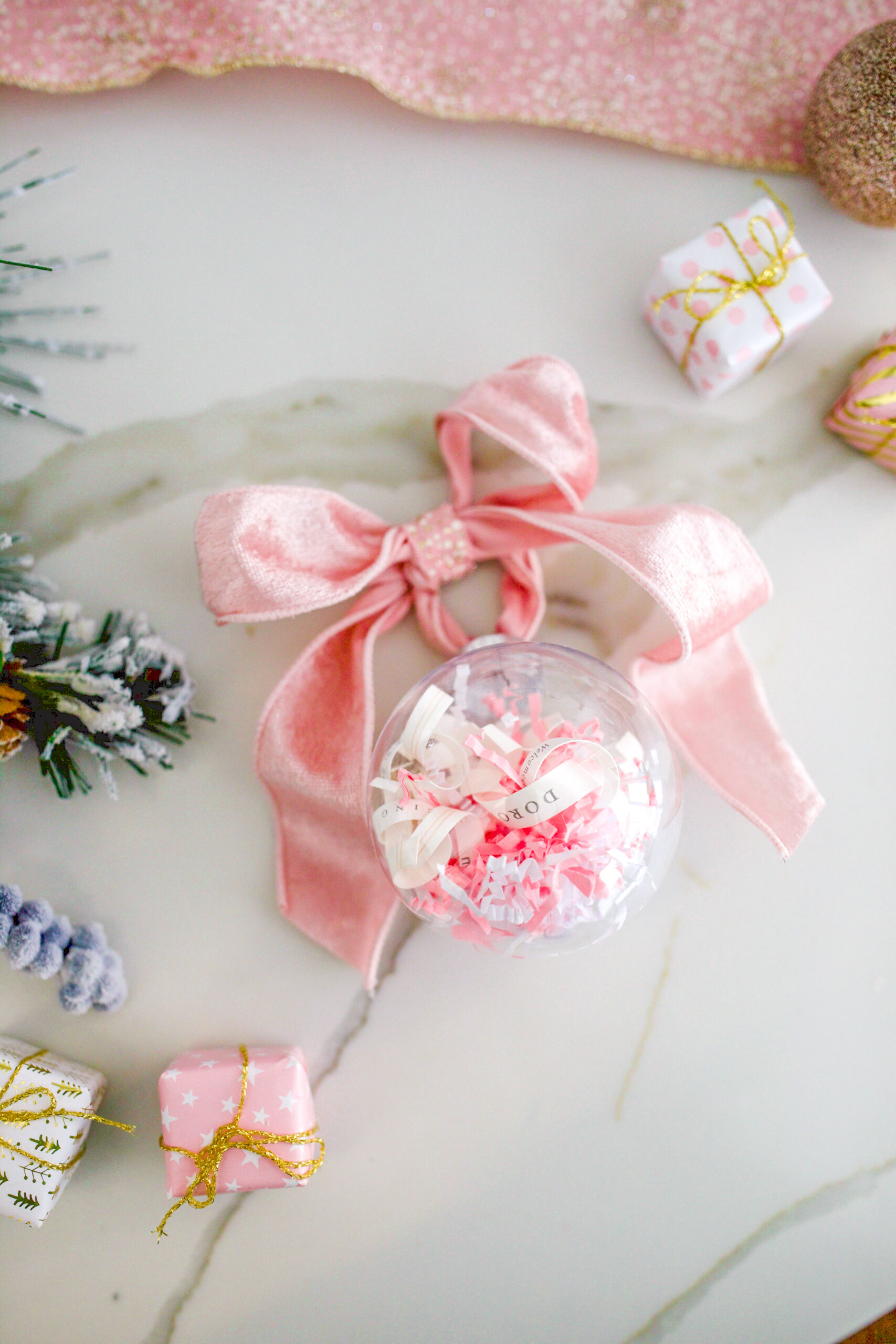 Want to see this in action? Check out this reel for a step-by-step video.
Make sure to follow me @lo_chandler on Instagram for seasonal and holiday tips like these 25 Christmas activities to do with kids! And don't forget to comment below what you think!
Thanks for reading!
Xo -Lo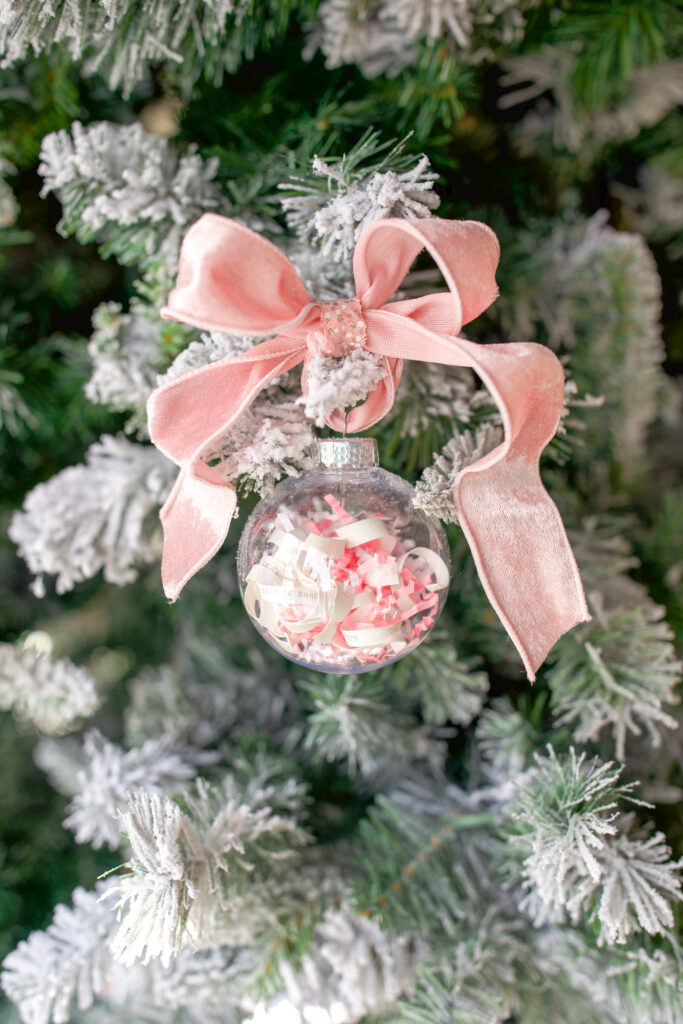 photographs by Repurposed Photography