Every year, someone tells us "remember the reason for the season" and so often, we continue to go about the Christmas season decorating, shopping, and not truly celebrating the joy that comes this time of year. This holiday, I wanted to share a few family traditions for a Christ centered Christmas so everyone can celebrate and remember together. Below, you'll find activities and hopefully new traditions that put the reason back into the season!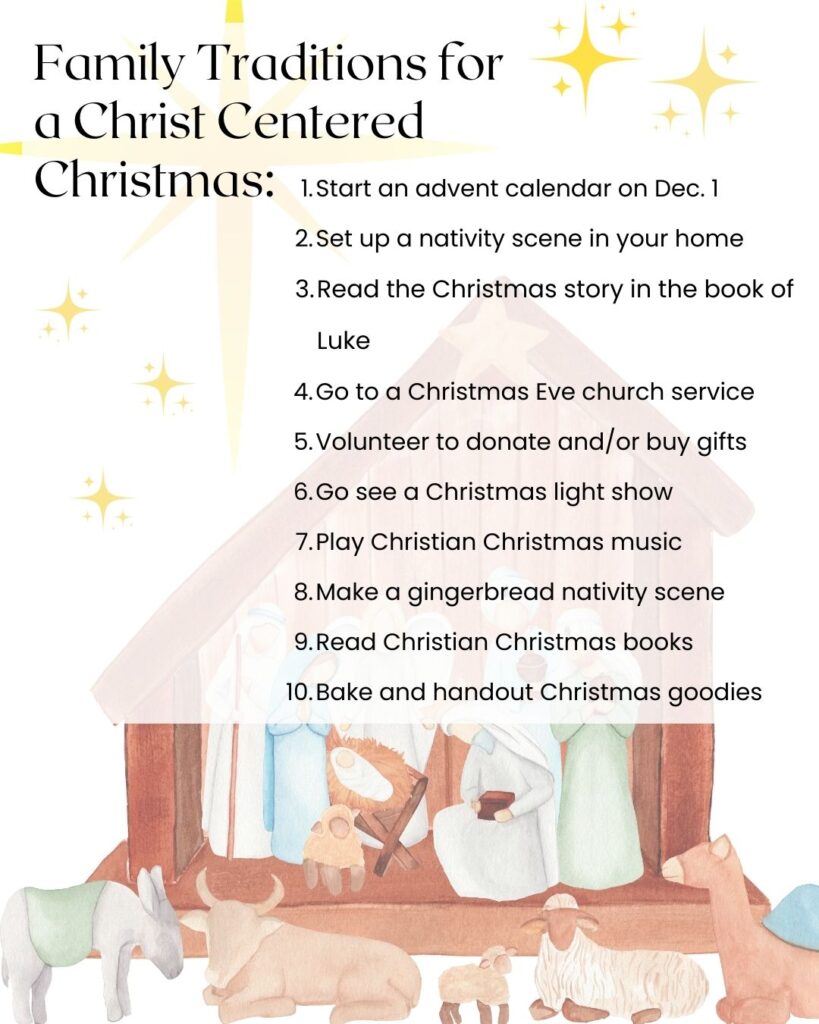 I've picked a few of my favorite traditions from the list above! If you're looking for even more activities or traditions, check out these 25 Christmas activities for kids.
start an advent calendar
Starting an advent calendar on December 1st can be an educational and unique way to tell the Christmas story.
nativity scenes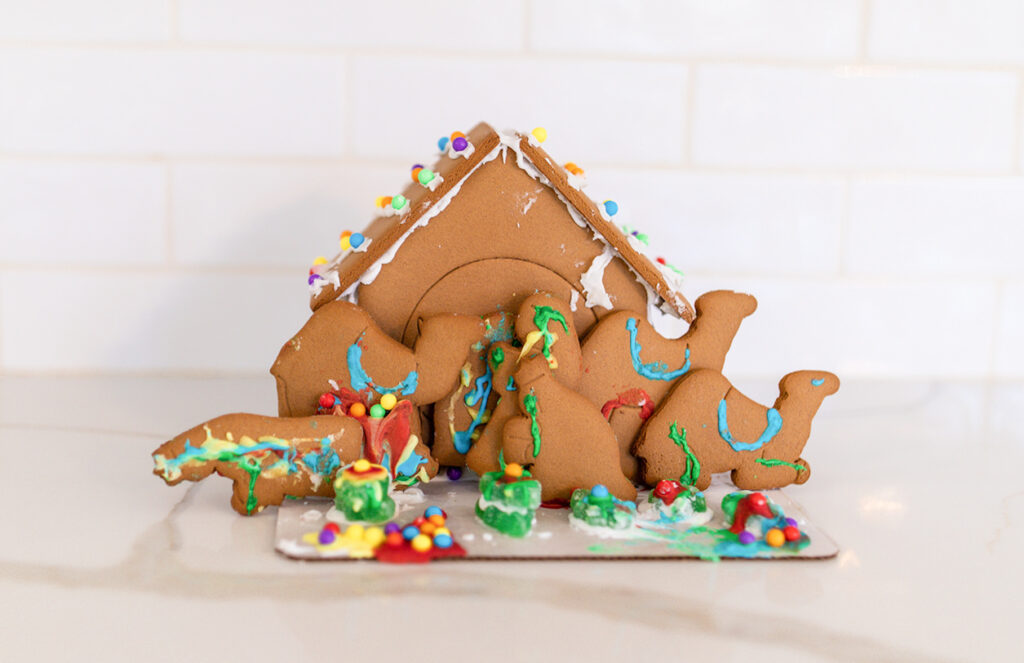 Wherever you set up a nativity scene in your home, it is sure to make you reflect on the journey and history of the first Christmas. You could bake and decorate a gingerbread nativity to center a more traditional activity around the Christmas story.
Light shows
Even though driving through neighborhoods or seeing a light show may seem more new, it's actually a great way to remember Jesus is the light of the world and is behind every Christmas light!
Read the christmas story and Christian Christmas books
Read straight from the pages of Luke as a family for a magical and heartwarming Christmas evening. Also during the month of December, try swapping your usual night time kids' books with Christmas Christian books!
bake and handout Christmas goodies
Christmas can be mistaken as a time of receiving rather than giving. Remind your family Jesus was the ultimate gift to the earth and by giving to others, you are living as Jesus would. Spend an afternoon baking your favorite Christmas goodies and hand them out to neighbors, friends, and family!
I hope as we move into December you start some of these family traditions for a Christ centered Christmas and experience the joy of the season! Make sure to comment and follow @lo_chandler for more seasonal ideas this holiday season!
shop the post:

Thanks for reading!
Xo -Lo