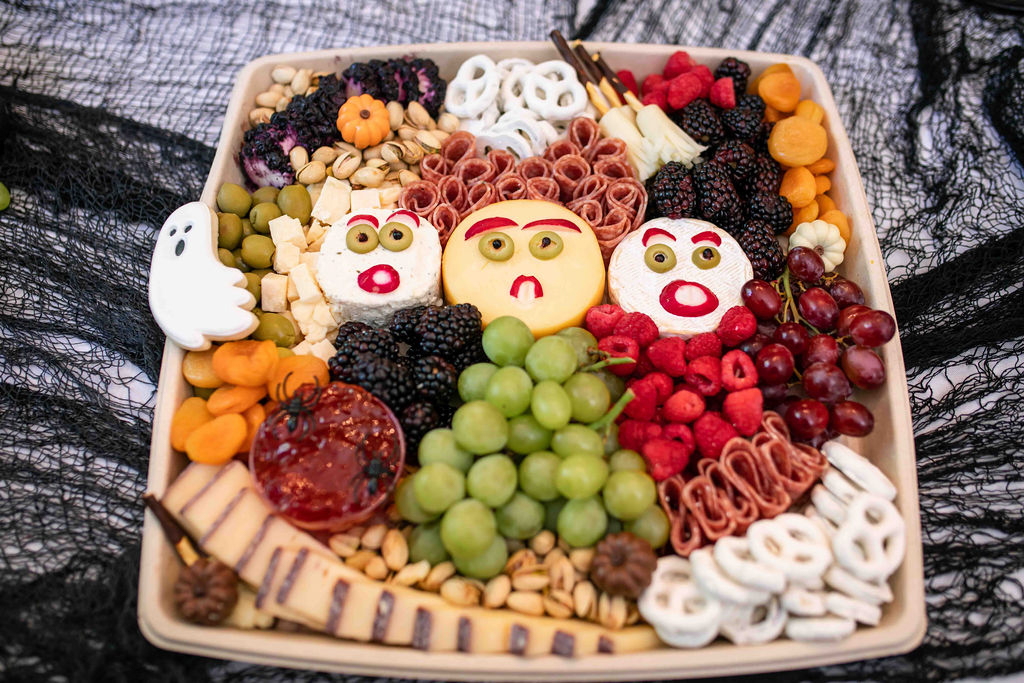 Tis time! Throwing a themed party is one of my favorite past times, especially once October comes and we enter the holiday season. With the recent release of the second Hocus Pocus movie, I decided to throw a watch party based on the original film. It was so fun and made for fun conversations so I decided to share my Hocus Pocus party ideas with you! Below you will find links to decor, food, and fun drink recipes.
Food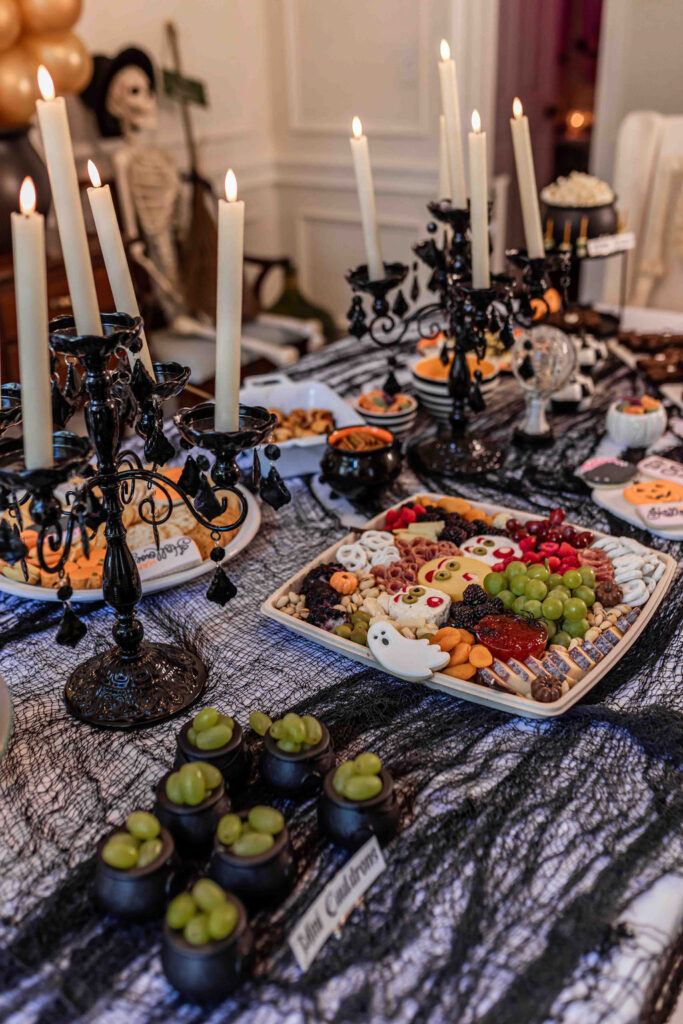 For the menu, I chose foods that could easily become on theme. Candy apples turned into poison apples, deviled eggs to deviled webs, and pigs in a blanket became dead mans toes. The Book brownies were another crowd favorite.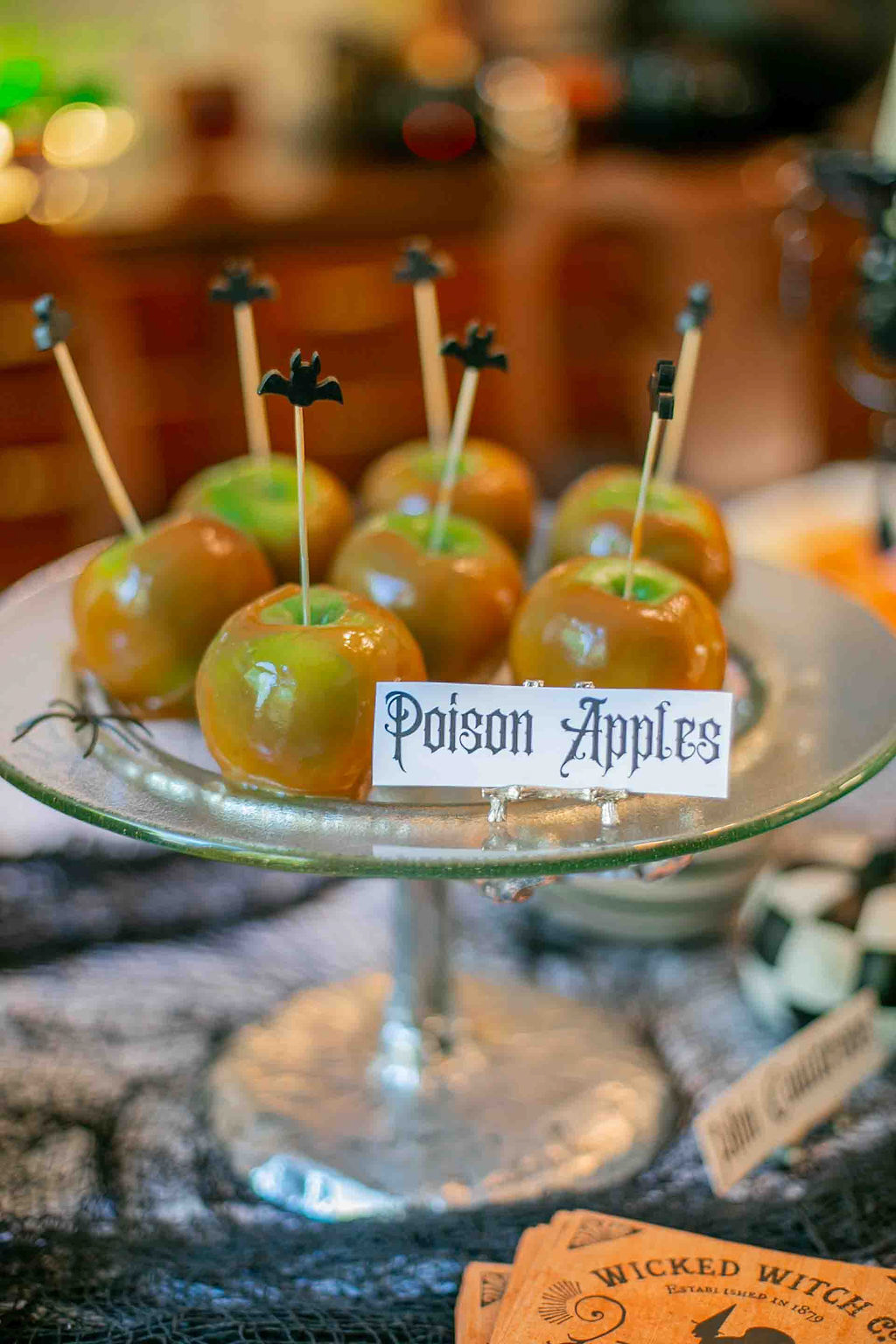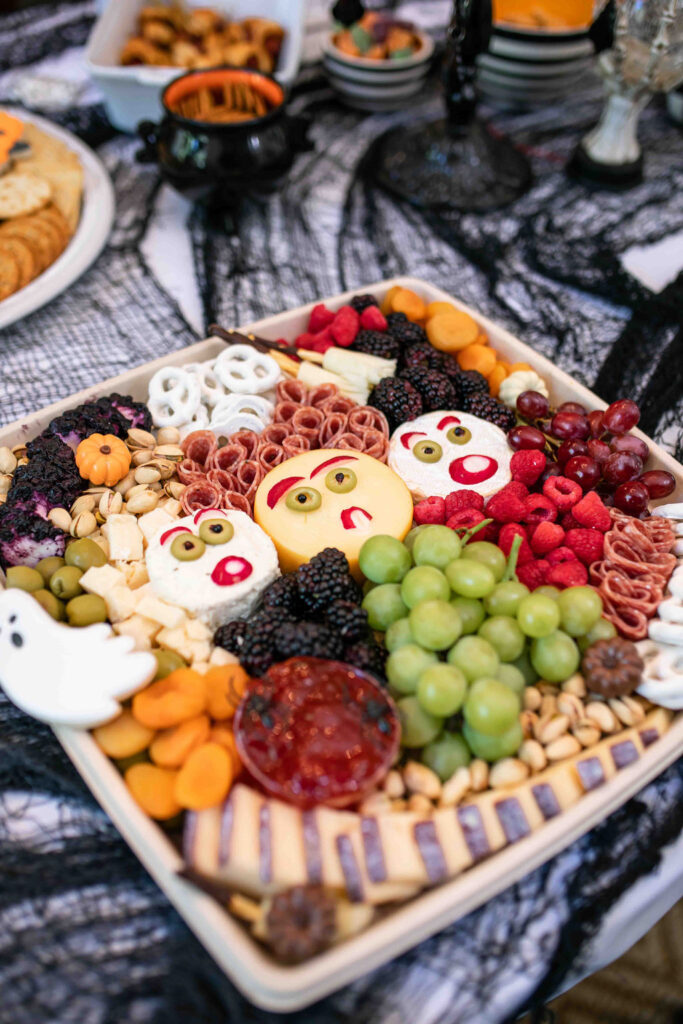 This cheese board was the centerpiece of my Hocus Pocus spread. I worked with Grazefully Curated and she did an amazing job capturing exactly what I was looking for! If you're local to the Atlanta, Athens, or surrounding areas, check out her Instagram @grazefullycurated for your next party or event!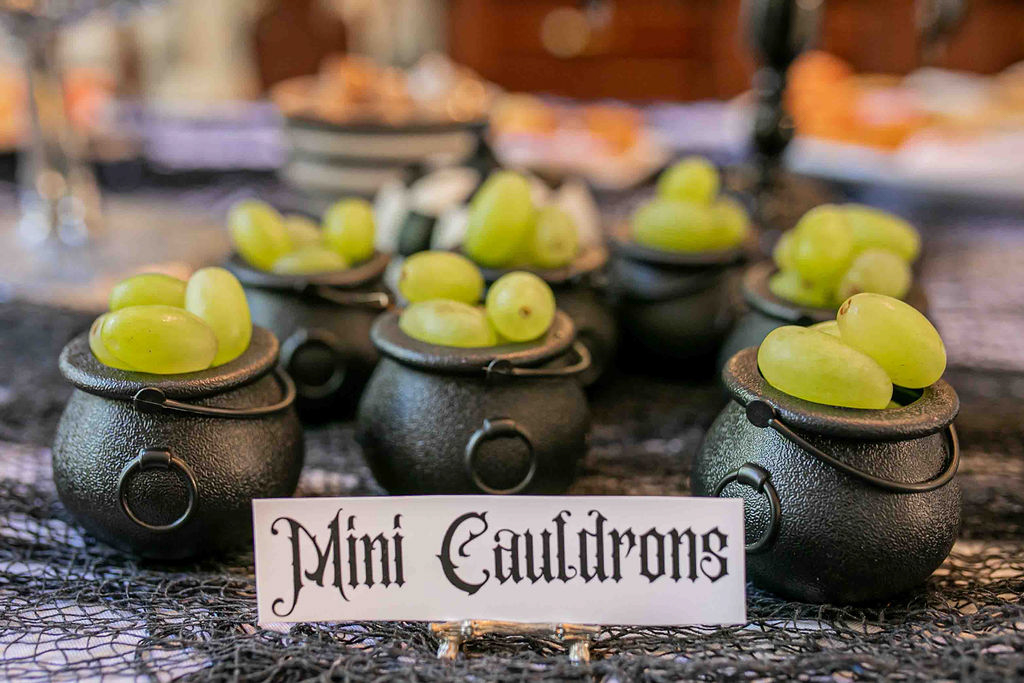 These mini cauldrons filled with grapes looked great visually and held the perfect amount. Alongside the cheese board, I served crackers with macarons and other fall cookies I picked up from Trader Joe's. I also made witches brooms with string cheese and pretzels, and used Twizzlers for my lucky rats tail.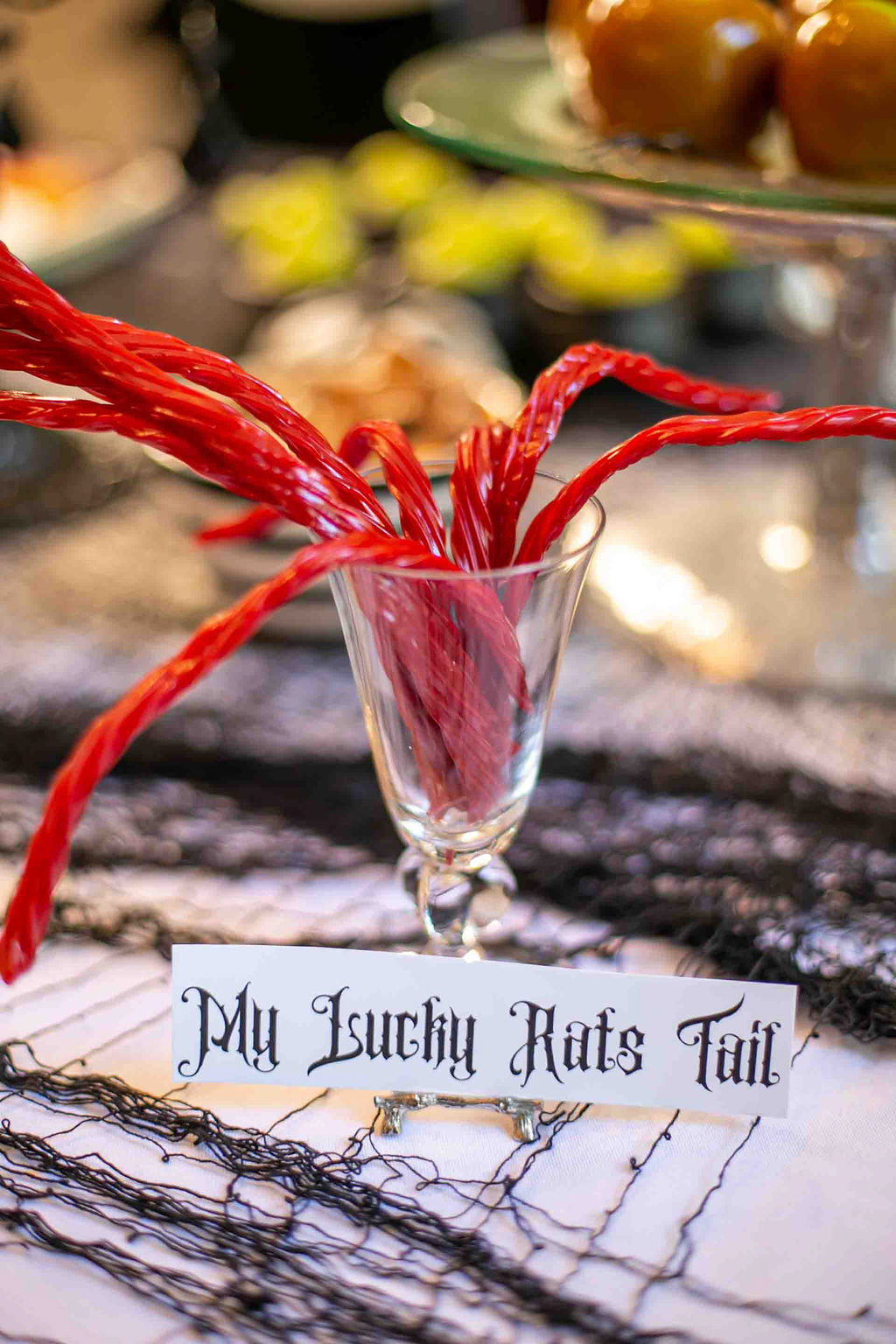 Drinks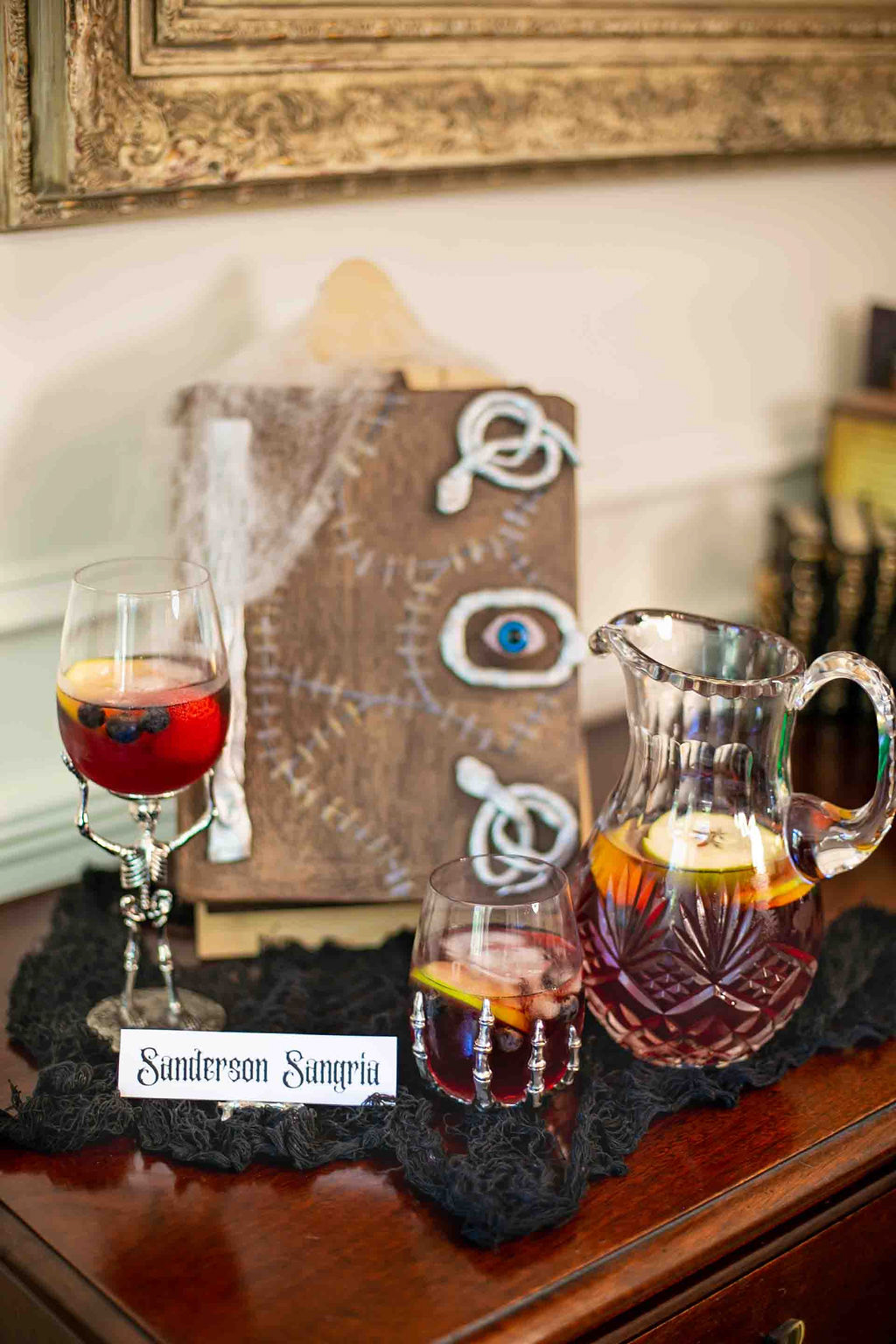 For the adults I made a "Sanderson Sangria" by mixing red wine, spindrift, and lots of fresh citrus. For the kids I made a punch of green sherbet ice cream and sprite, it was a huge hit! I added food safe dry ice at the beginning for a spooky effect! (be cautious when using dry ice and make sure it's food safe!)
Balloons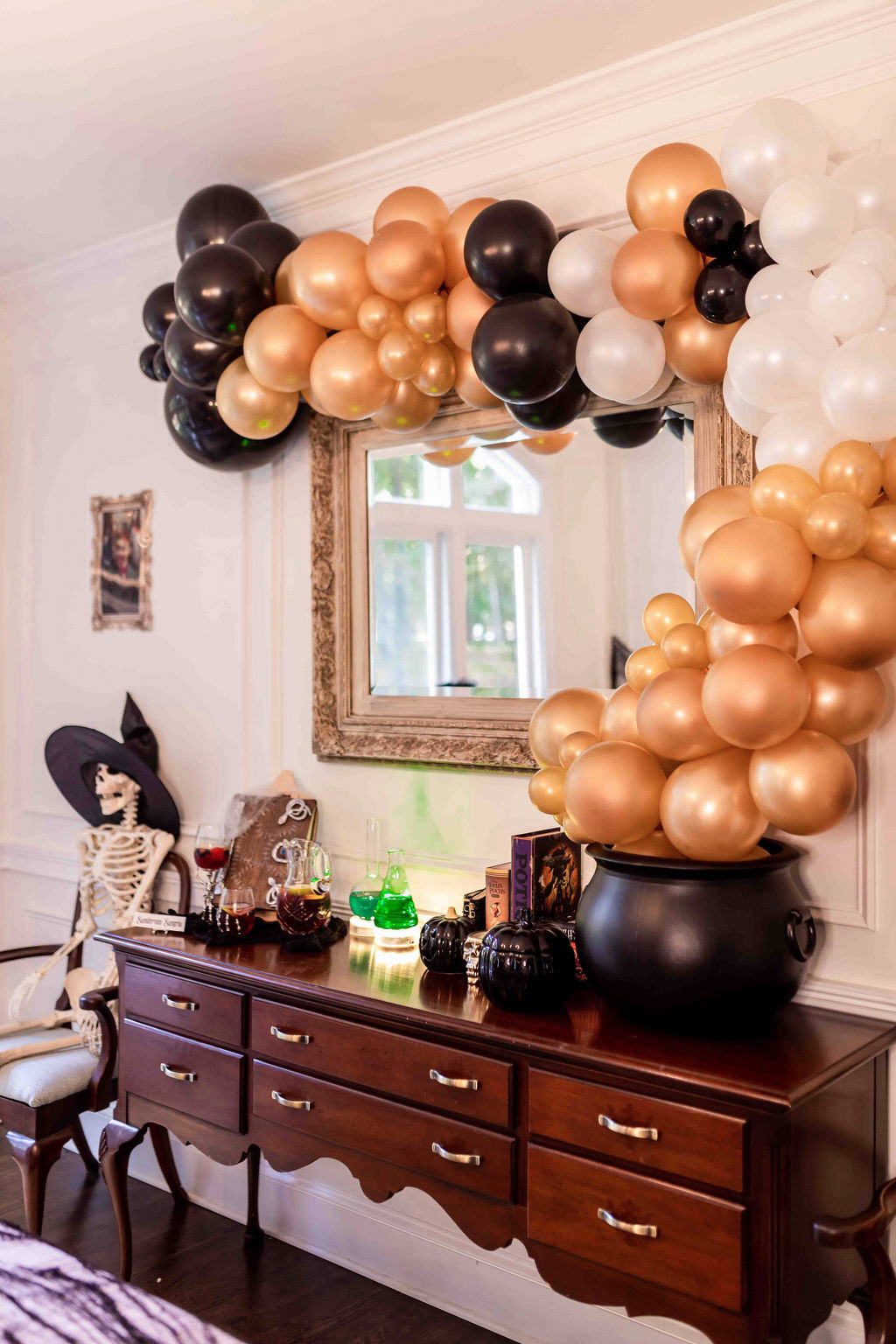 I could not have been more pleased with how the balloon arch and stairway turned out! I used @darlinggarlands on Instagram, who I also used for my daughter's birthday party over the summer. You can see what she did here, and if you're local to Athens, @darlingarlands will come set everything up the night before or day of your event.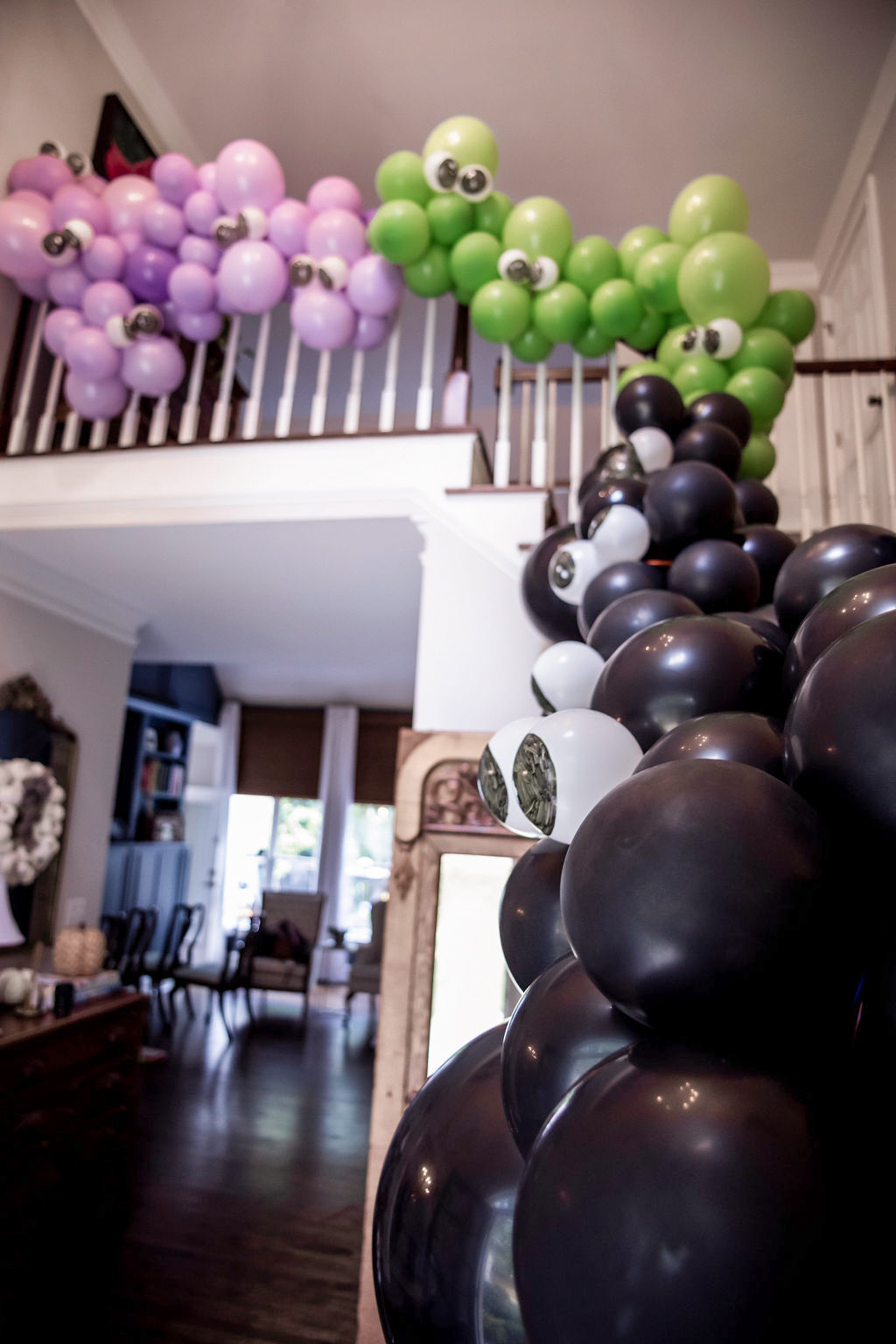 Cookies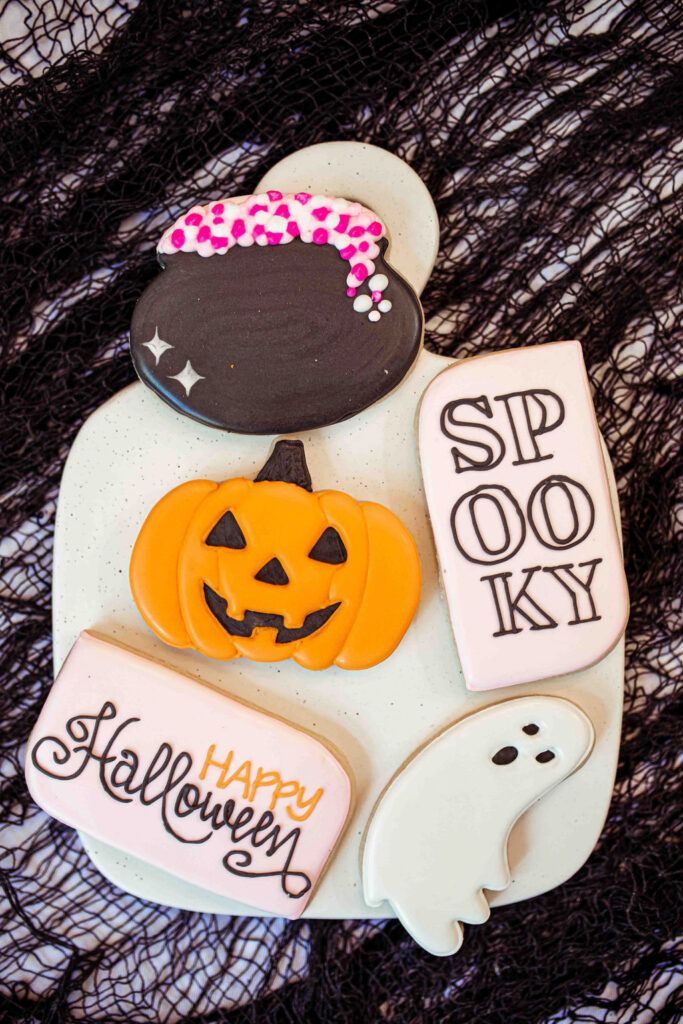 These customized cookies added just the right amount of personal touch to my party spread. I worked with JulieBean's Bake Shop and the cookies turned out perfectly! Check out their Instagram @juliebeansbakeshop and you can see the adorable cookies she made for my daughter's birthday here.
Decor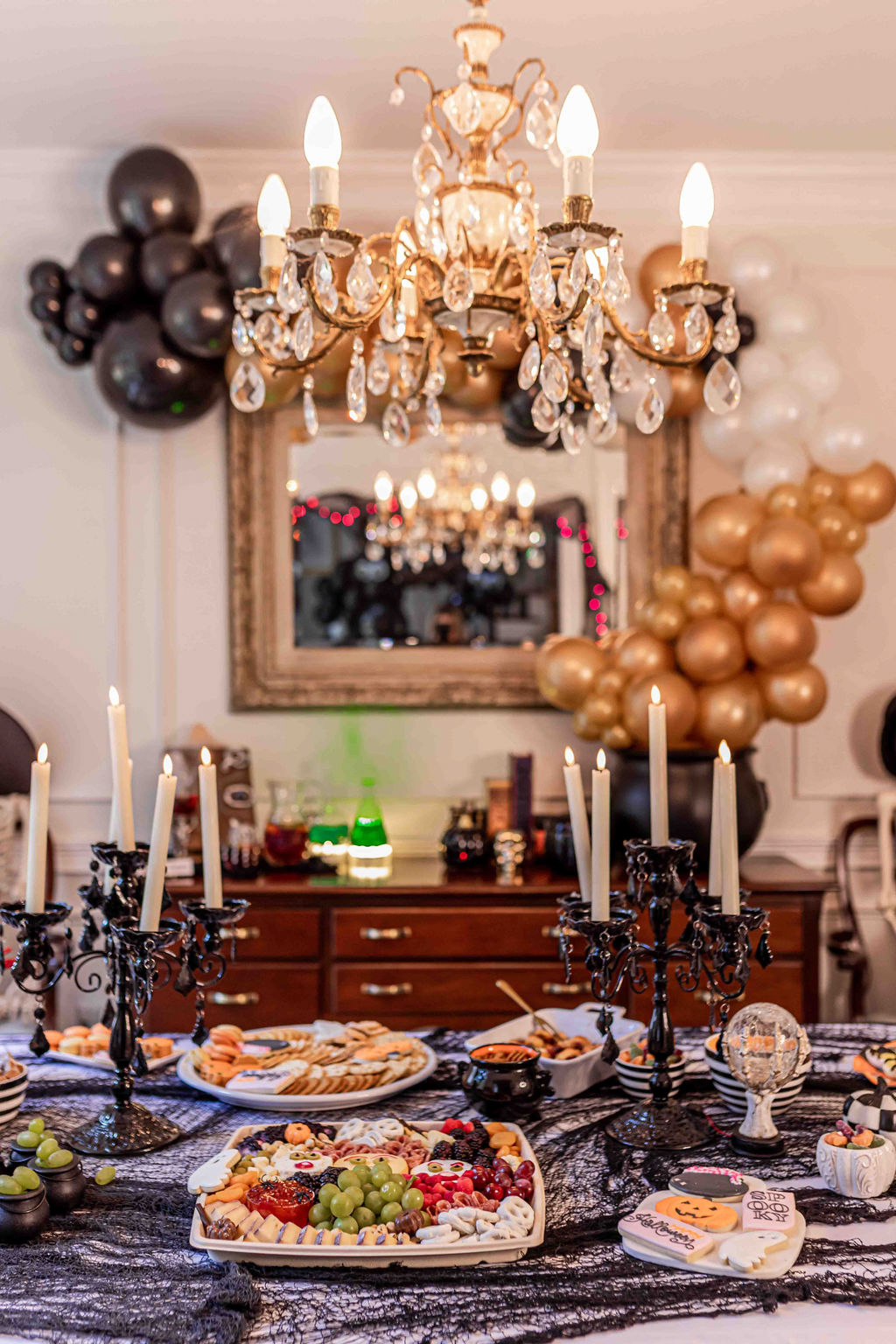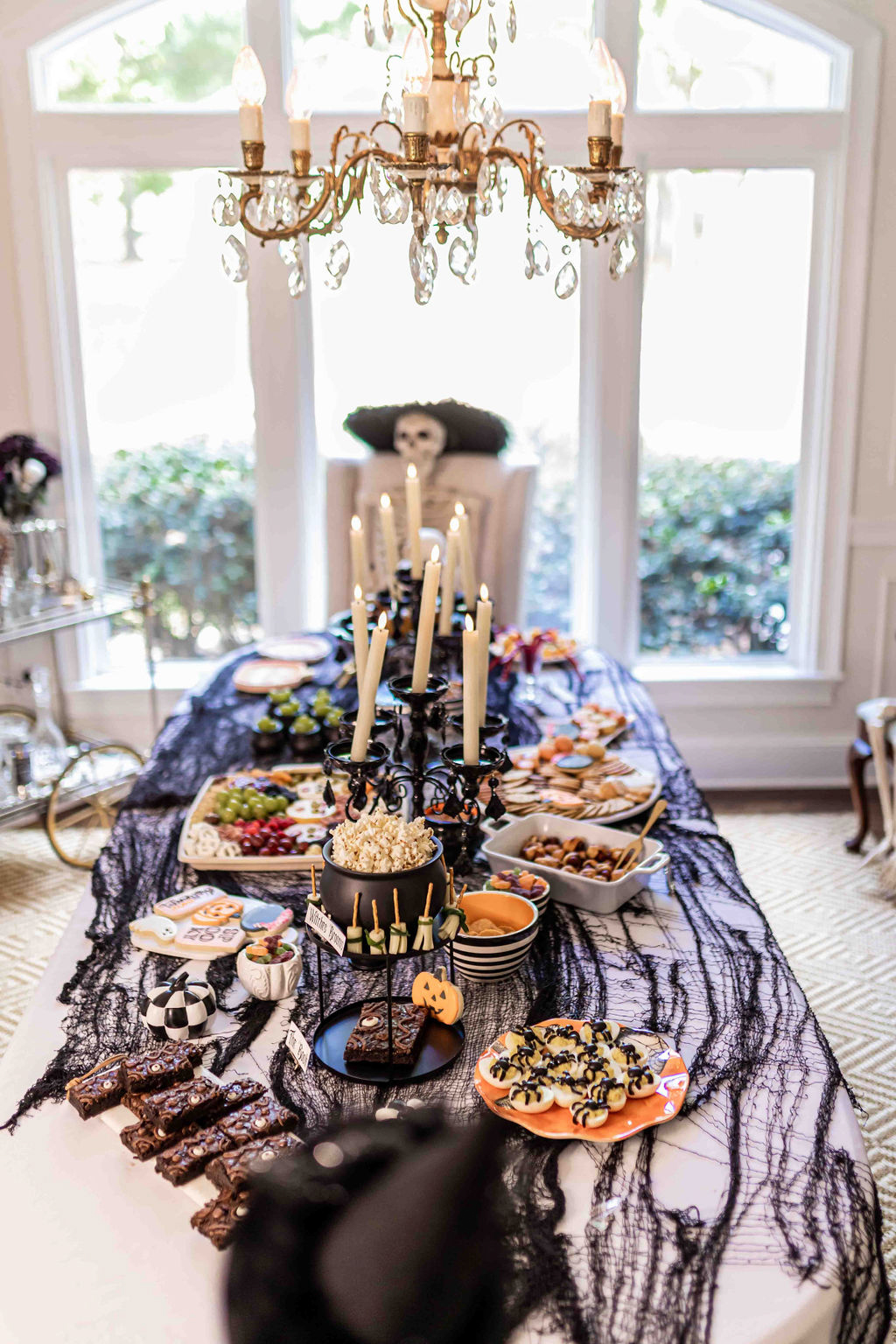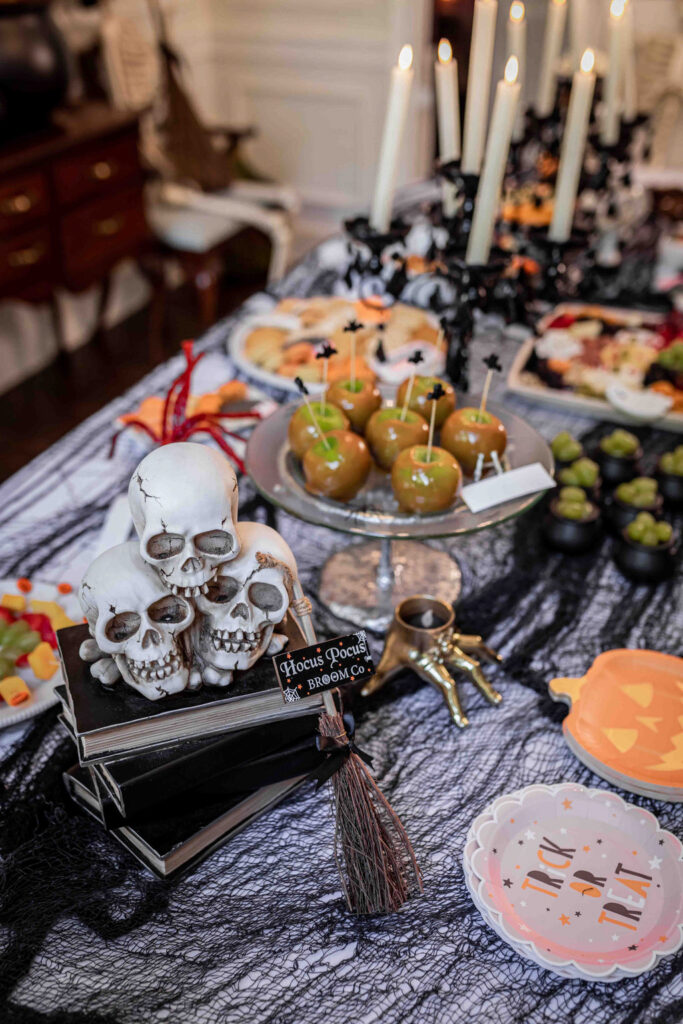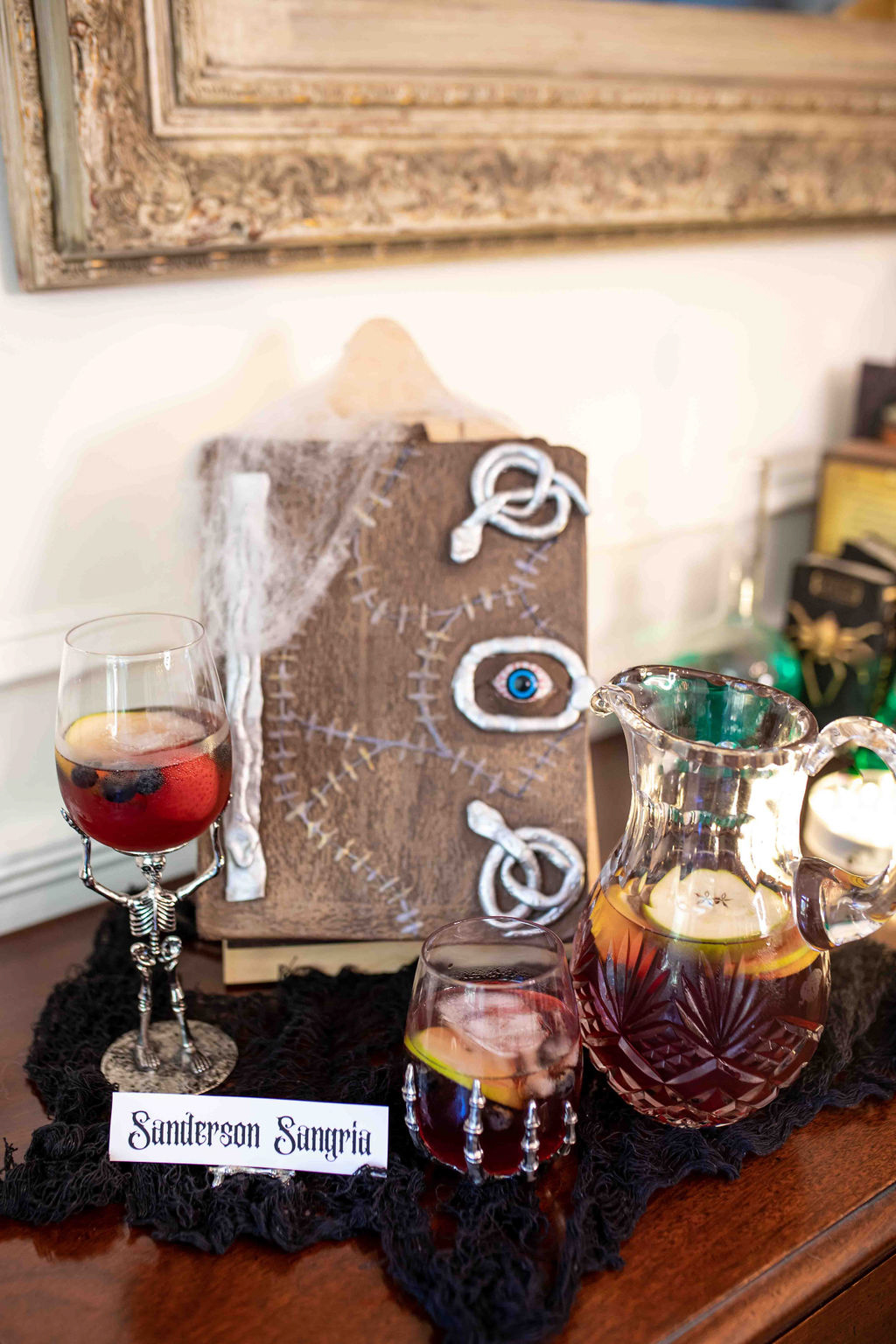 Halloween is this month and throwing a Hocus Pocus party is what your October needs. Make it a costume party and dress as your favorite Sanderson sister! I can't wait to see everyone's take on these Hocus Pocus party ideas on Instagram – tag me @lo_chandler and comment below what you're most excited for this Halloween!
Thanks for reading!
Xo -Lo
photos by Janna Leigh Baker photography