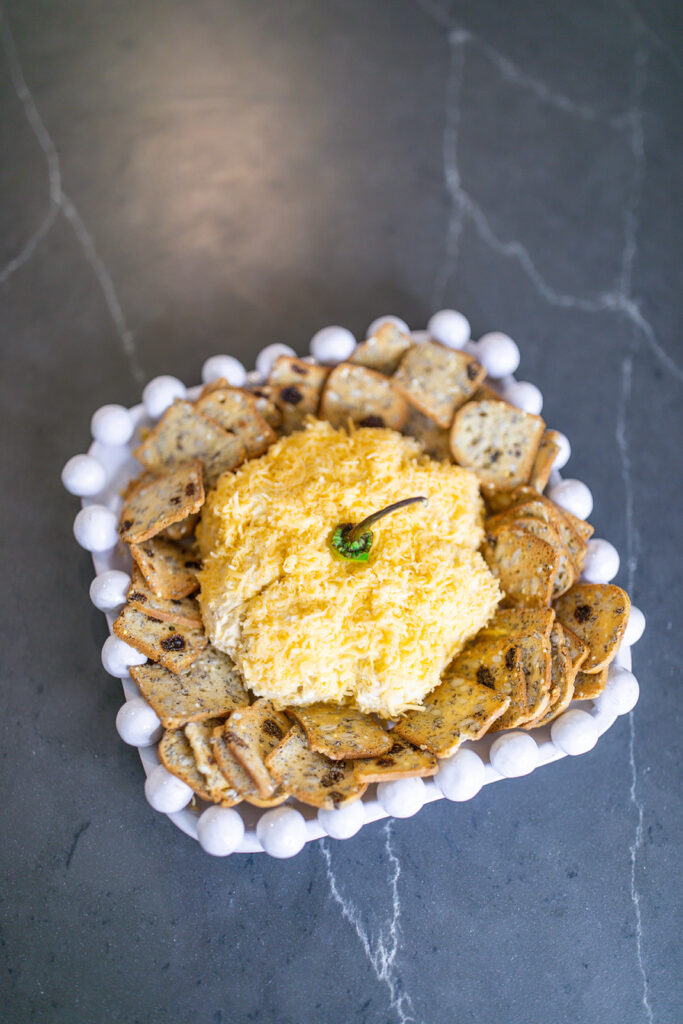 Fall is in full swing so today I'm sharing another pumpkin recipe! You can never have too much pumpkin this time of year, and this easy pumpkin spice cheese ball is creamy, light, and sweet. Serve as an appetizer when having guests over or make it for a fun seasonal snack at home. Grab your favorite crackers and you'll wish pumpkin spice was in season all year! Keep reading for full recipe and ingredient details.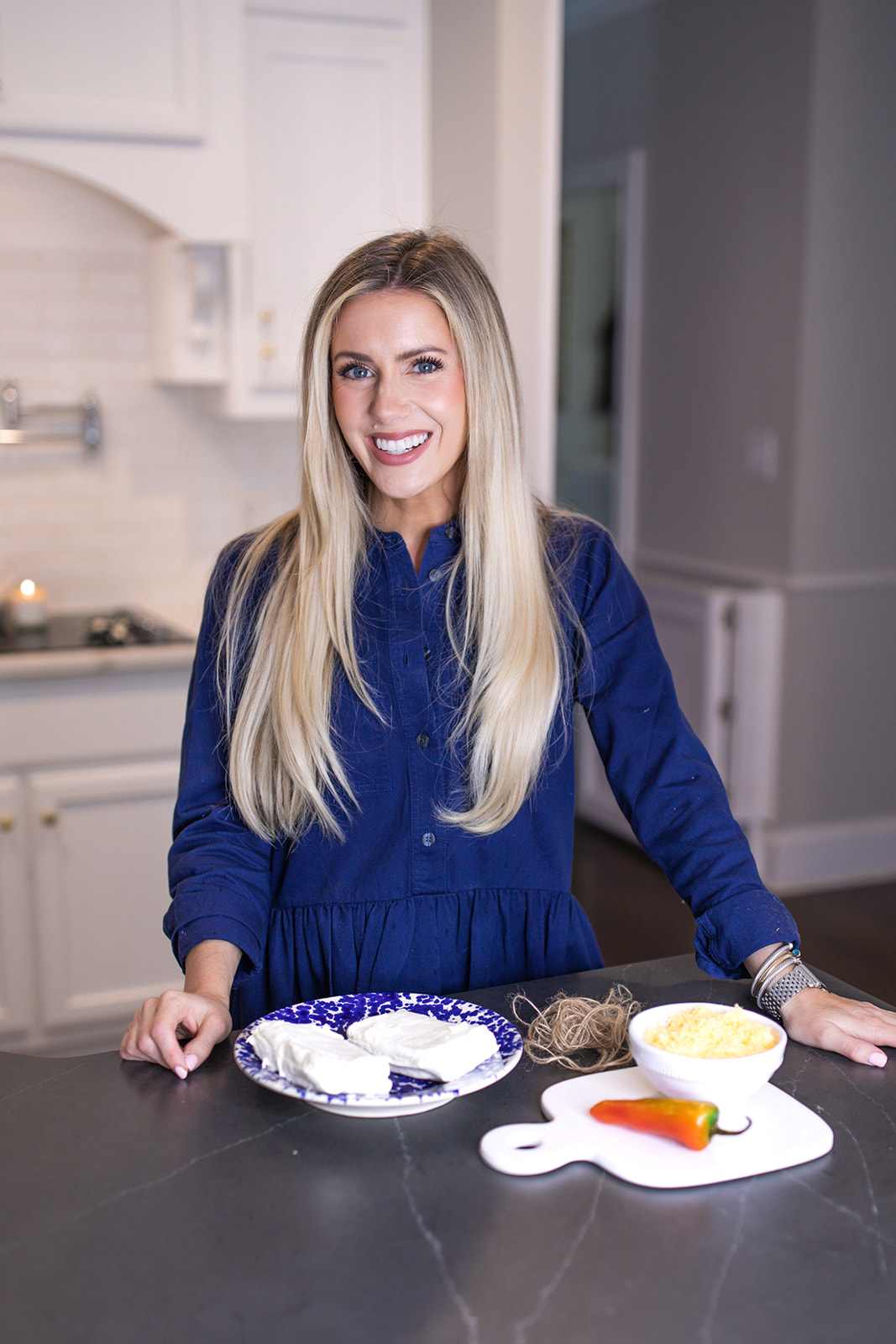 What You Need:
Two blocks of organic cream cheese
Pumpkin butter
Pumpkin pie spice
Fresh shredded cheese (I used )
One sweet red pepper
Baking twine
Plastic sealing wrap
Crackers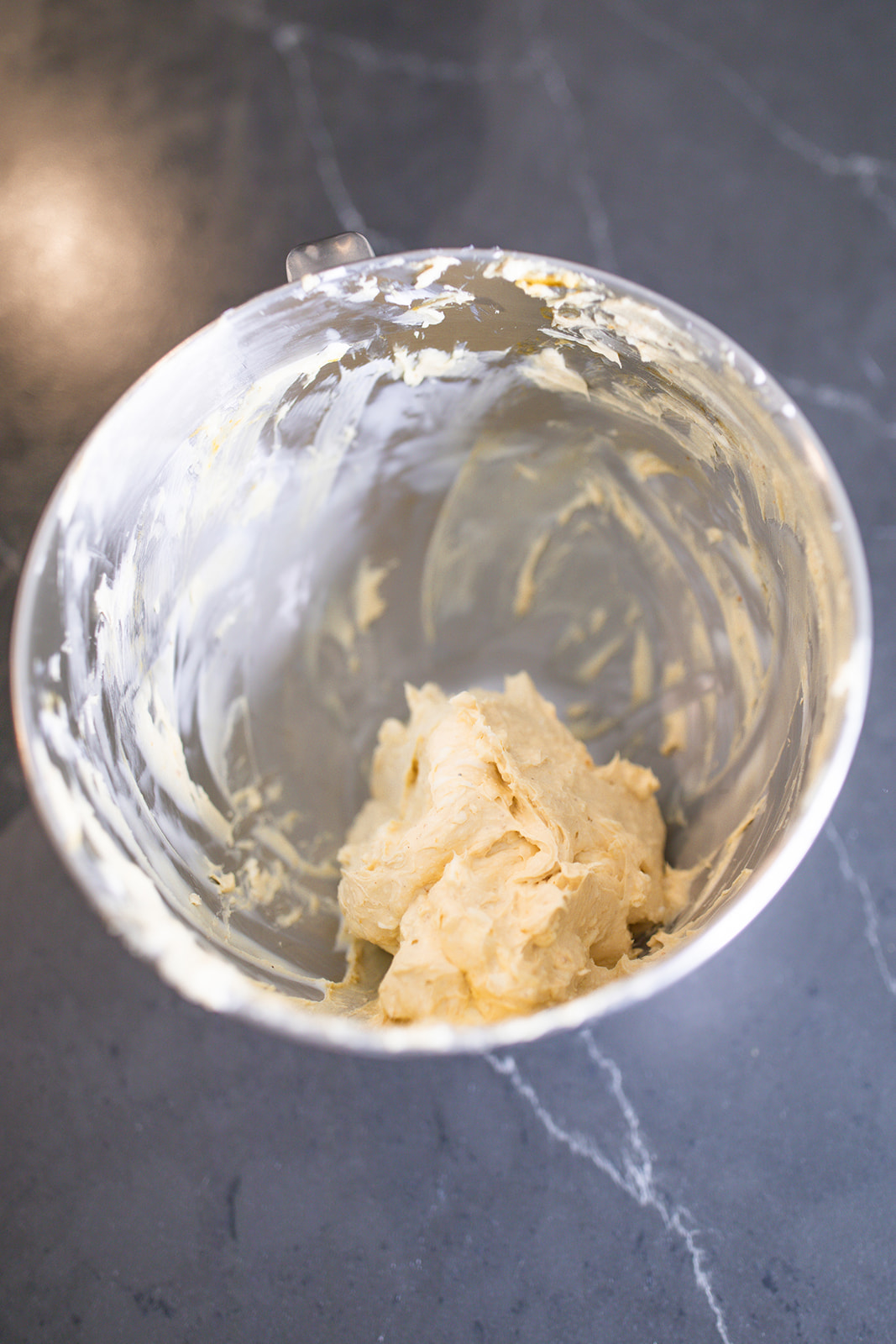 I prefer to use my own pumpkin spice puree but didn't have any on hand. Instead, I used Trader Joe's pumpkin butter for this recipe because of its minimal ingredients of pumpkin, sugar, lemon juice concentrate, cinnamon, cloves, ginger, and nutmeg. For the plastic seal, I used a cling wrap and found it to be quite sticky when trying to unwrap the cheese ball. Next time, I might try a foil or wax paper alternative.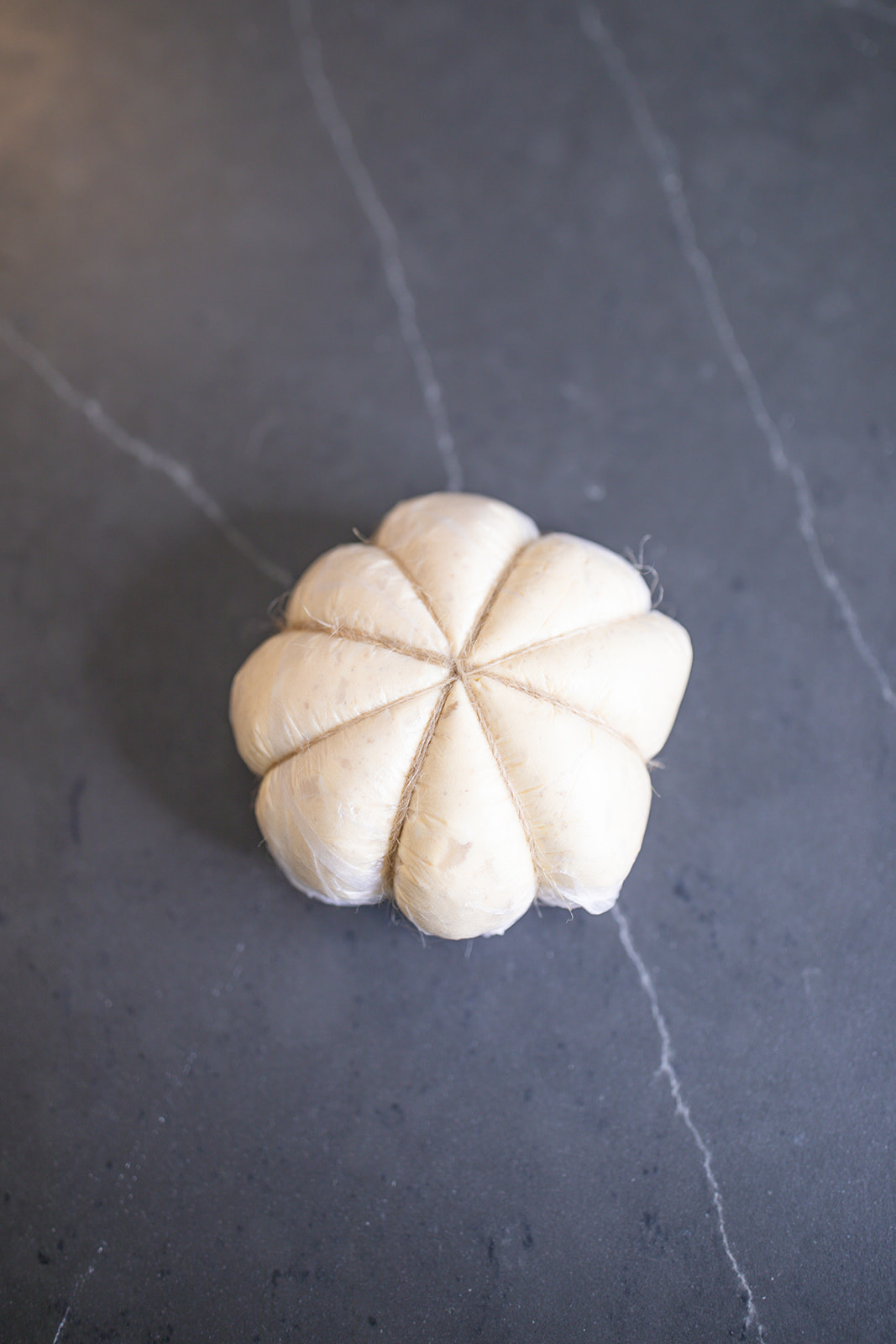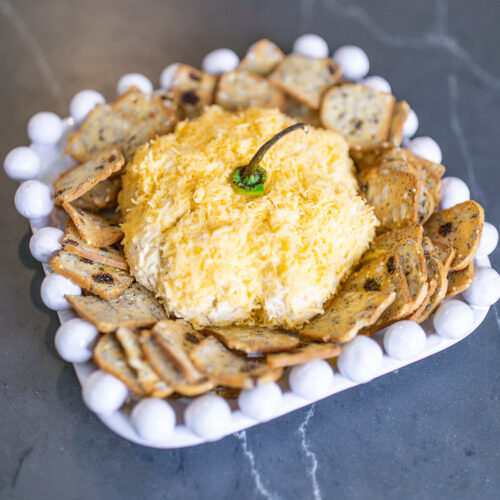 Easy Pumpkin Spice Cheese Ball
Ingredients
2

blocks

organic cream cheese

1

sweet red pepper

1/2

cup

cheddar cheese

shredded

2

T

pumpkin butter or pumpkin spice puree

baking twine or string
Instructions
Add both blocks of cream cheese to mixing bowl and mix for about 2-3 minutes until the cheese is nice and whipped. (I let mine sit on the counter for about an hour before I started to soften it up a bit)

Add in pumpkin butter and mix until well combined

Place the mixture on a clean cutting board and start to shape into a ball. Then wrap in a plastic sealing wrap, making sure the entire surface area is covered.

Wrap a piece of baking twine around the cheese ball and tie tightly so that the string makes an indention into the ball (see pictures for reference).

Repeat this process three more times, or until you've reached your desired pumpkin shape.

Store in refrigerator for 2-3 hours to allow the cheese to become firm again

Carefully unwrap the twine and plastic wrap.

Sprinkle & press on shredded cheese until the entire surface is orange.

Cut off the stem of your sweet red pepper and press into the middle of the pumpkin

Serve with your favorite sliced veggies or crackers!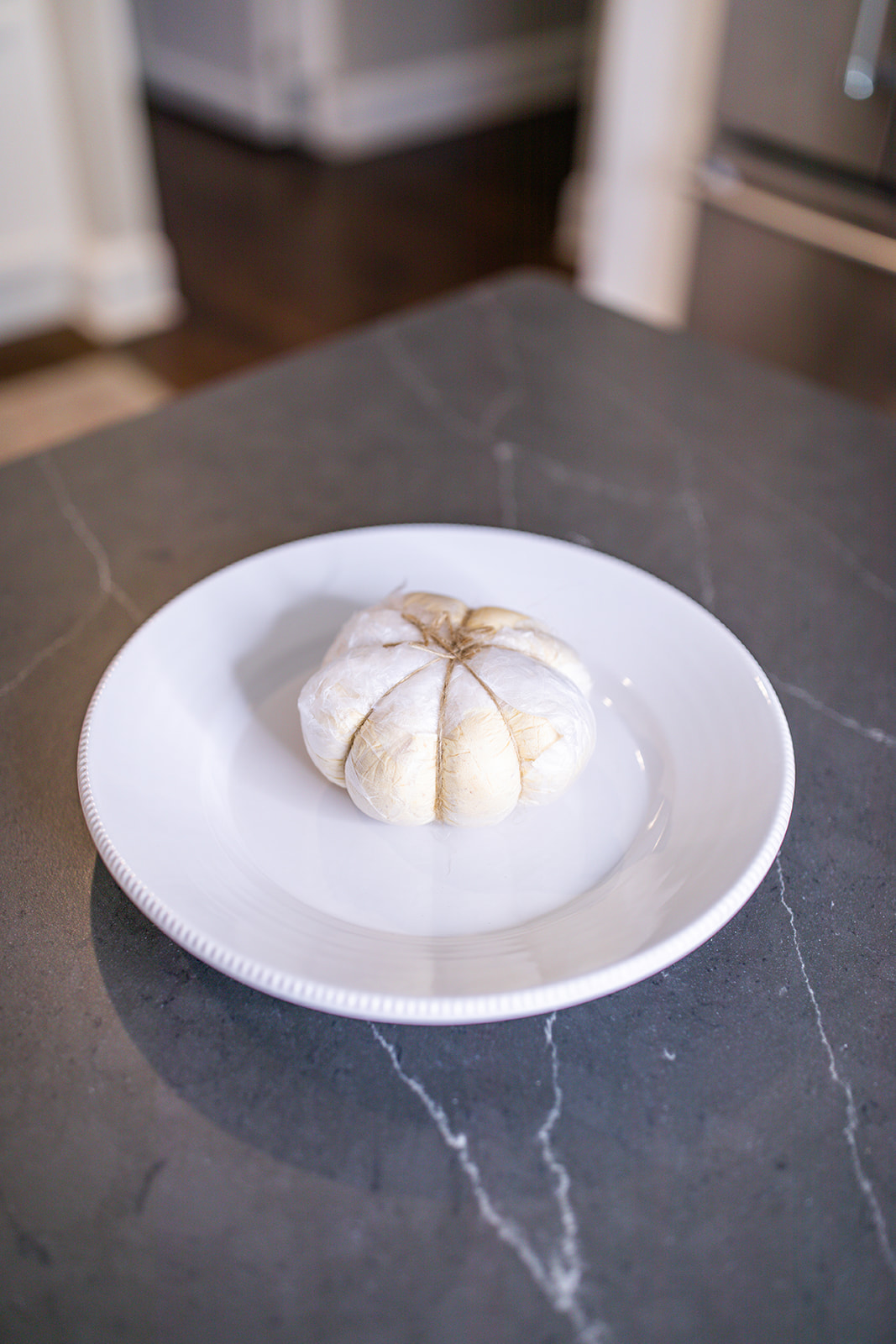 I served my cheese ball with Trader Joe's fig and olive crackers and it was the perfect flavor combination. If you want more pumpkin this fall, look at these six pumpkin recipes – the apple pumpkin pie bites are heavenly!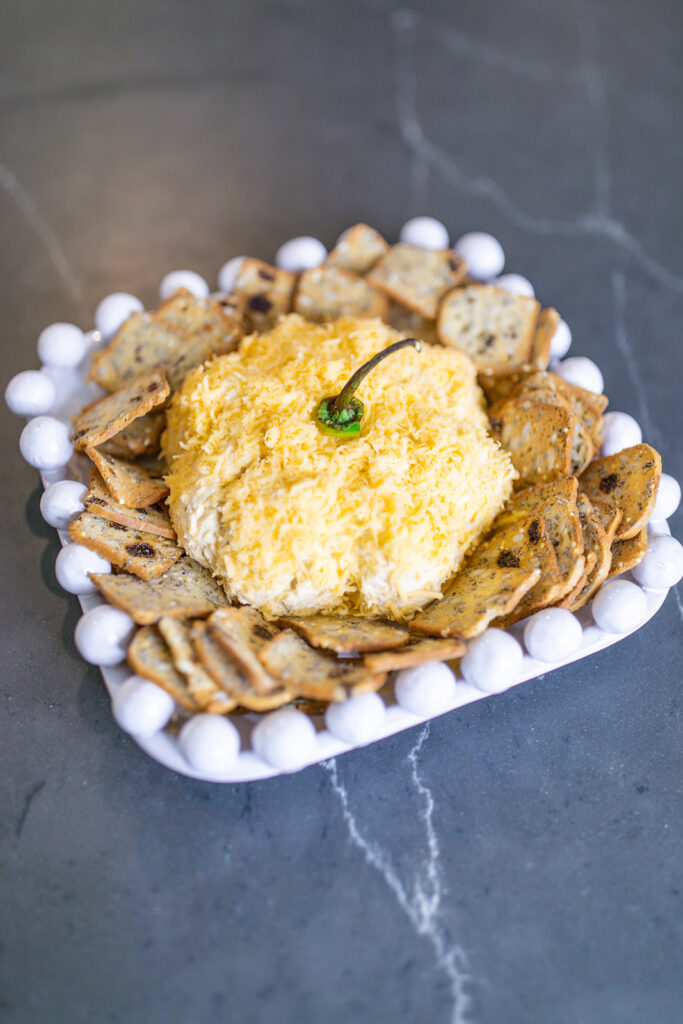 Make sure to comment below or let me know on Instagram @lo_chandler what you think of this easy pumpkin spice cheese ball. I can't wait for everyone to try this recipe!
Thanks for reading!
Xo -Lo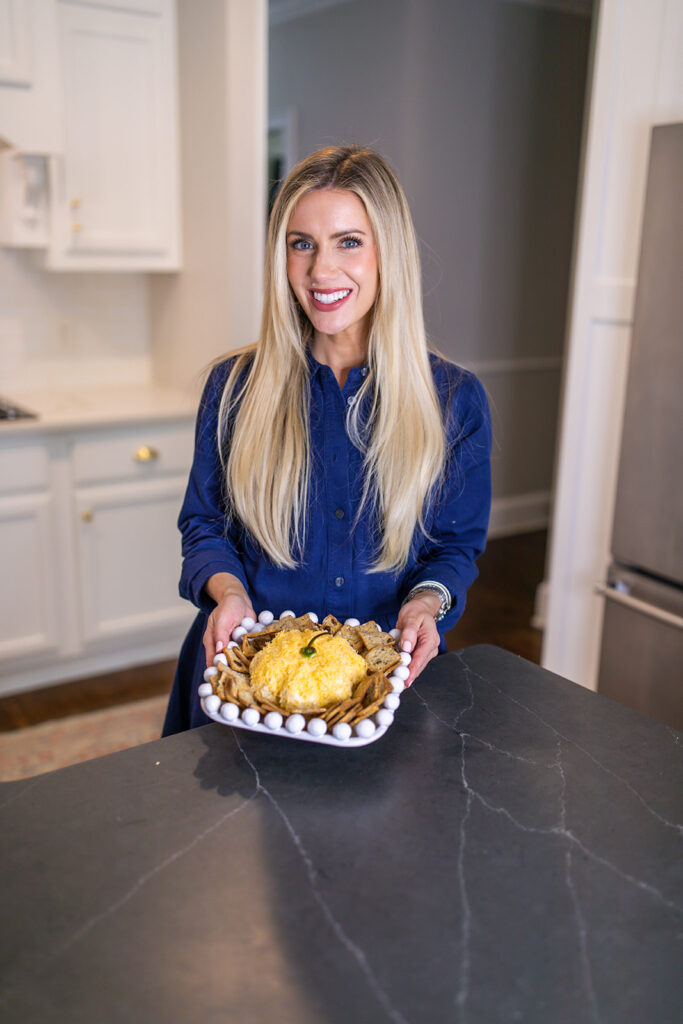 photographs by Repurposed Photography