Summer is coming! If you are anything like me, you are racking your brain to occupy your little ones while they are home. Playing outdoors is a great way for toddlers to burn off energy, explore the natural world, and develop important physical, cognitive, & social skills. Below I listed my top 10 Toddler Outdoor Play Ideas From Home ideas that I will be doing with my toddler this Summer.
Nature scavenger hunt:
Create a list of natural items for your toddler to find, such as leaves, rocks, flowers, and sticks. Go on a walk or hike and see how many items your toddler can find.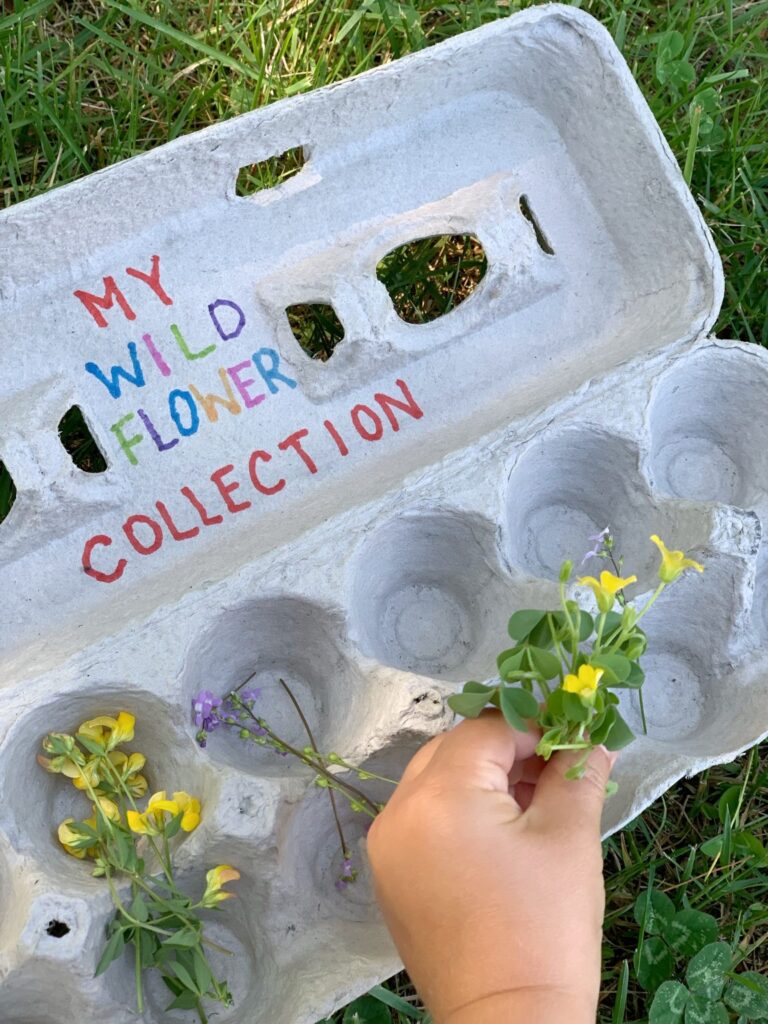 Photo via Toddler at Play
Shop all things, Scavenger Hunt, below.

Water play:
Set up a kiddie pool or sprinkler in the backyard for some water fun. Provide cups, buckets, and other water toys for your toddler to play with.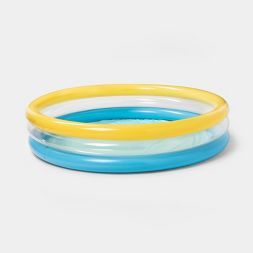 Shop water play below.

Sand play:
If you have a sandbox, let your toddler dig and play in the sand. Provide shovels, buckets, and other sand toys. Sand in a sensory bin works great! We set up our sensory bins on our outdoor picnic table, we have this one for Dottie. If you need ideas for a DIY sensory bin, try this Spring themed one!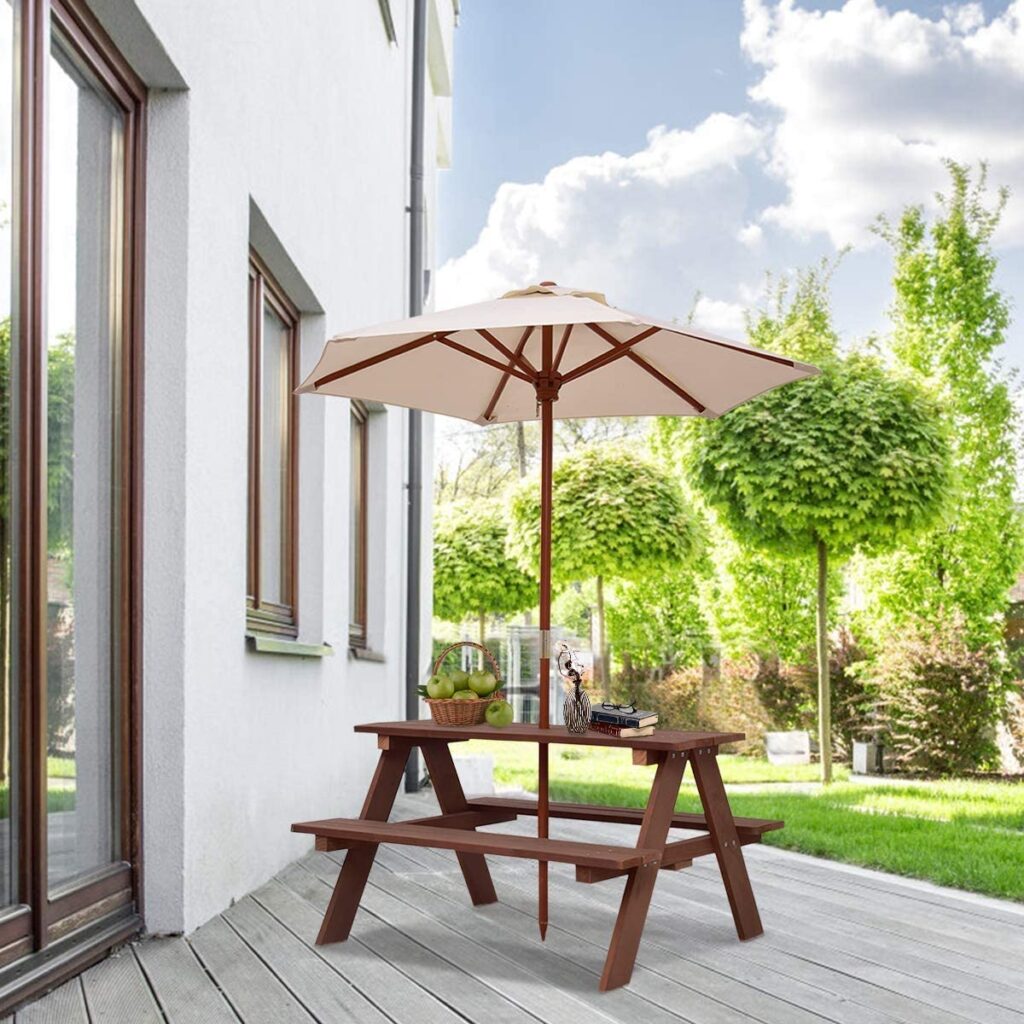 Shop sand play below.

Ball games:
Play a simple game of catch or kick a ball back and forth with your toddler. This helps develop hand-eye coordination and gross motor skills.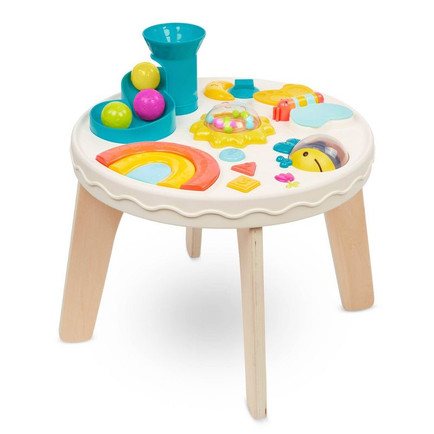 Shop ball games below.

Bubble play:
Toddlers love bubbles! Blow bubbles for your toddler to chase and pop, or provide a bubble machine for endless fun.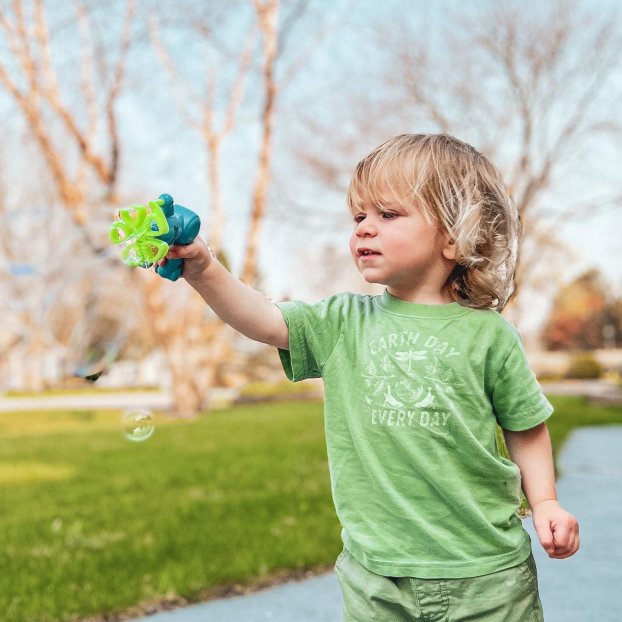 Photos via Friday We're In Love
Shop bubbles below.

Chalk art:
Let your toddler unleash their creativity by drawing on the sidewalk or driveway with chalk.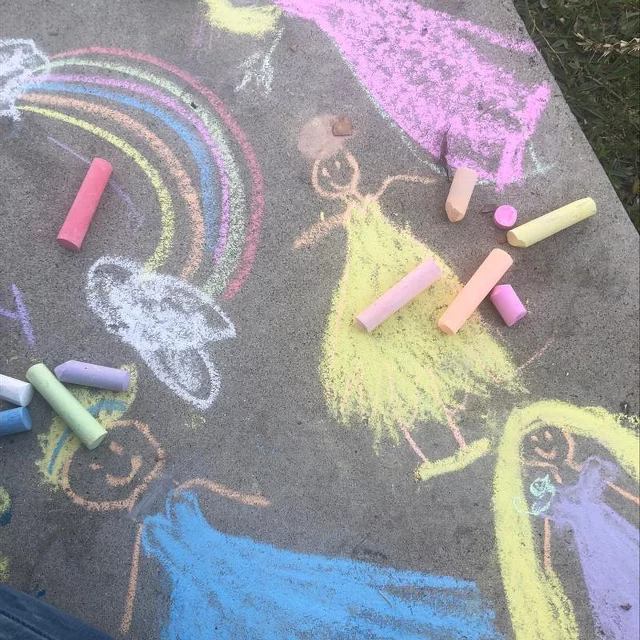 Shop sidewalk chalk below.

Bug hunt:
Go on a bug hunt and see how many different types of bugs your toddler can find. Teach them about the different insects they find.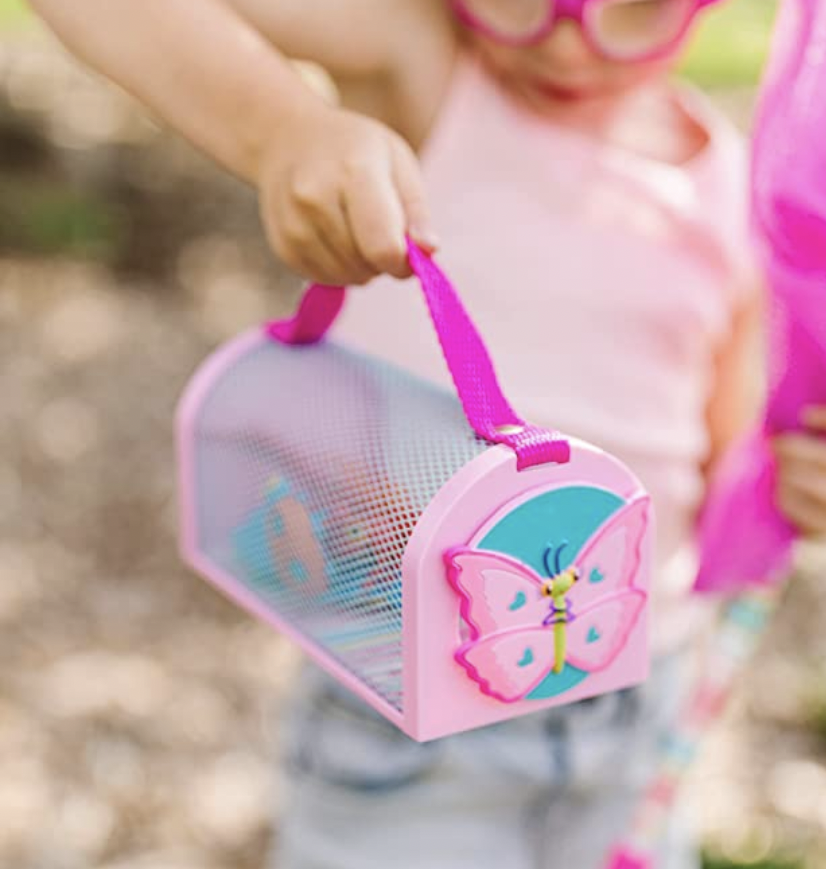 Remember to always supervise your toddler during outdoor play and make sure they stay safe. Comment below which your toddler enjoys the most and follow @lo_chandler on Instagram where I share more kid-friendly fun! Enjoy! If you want more inspiration for projects to do with your toddler, check out this blog post.
Xo – Lo