If you need a fun and easy activity this spring, enjoy these Easter sensory bins for toddlers! It's a great way to get some sunshine plus sensory bins have so many social and developmental benefits. You can do this on Easter Sunday or anytime before so keep reading to see how to make your own plus a few pre-made kits!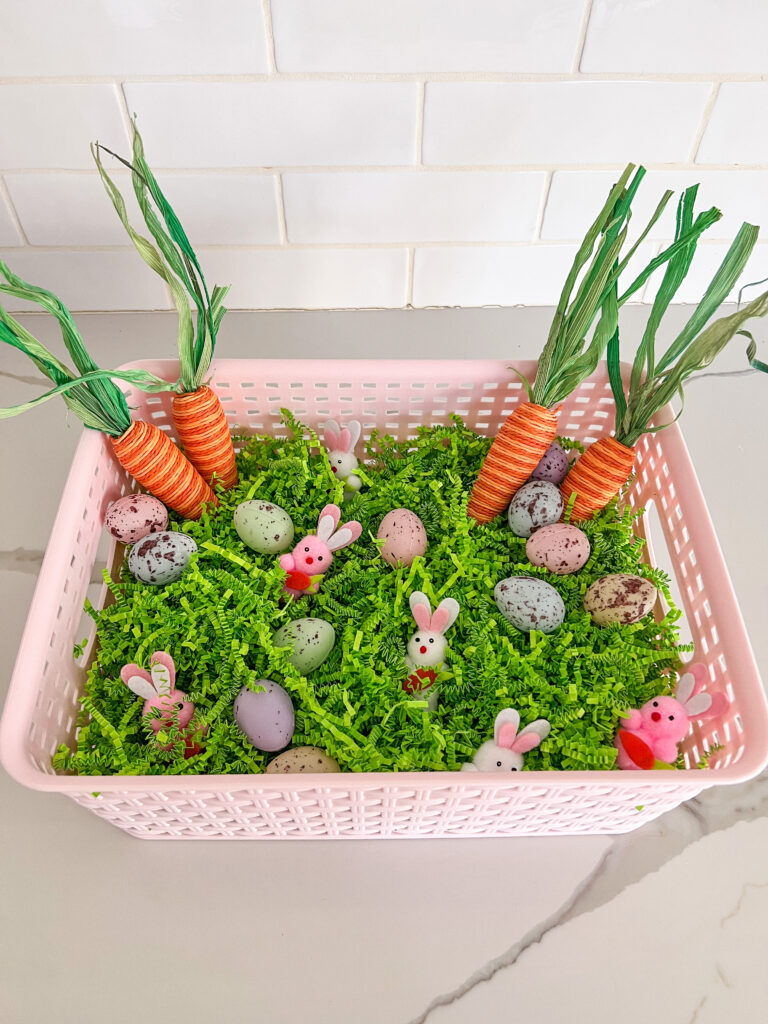 WHAT YOU NEED
Sensory bins support cognitive development as children sort hidden items by size and color. These bins also support social skills such as taking turns, teamwork, cooperation, and communication when used with others like siblings and friends. Because of these great benefits, I linked everything you might need to make your own sensory bins!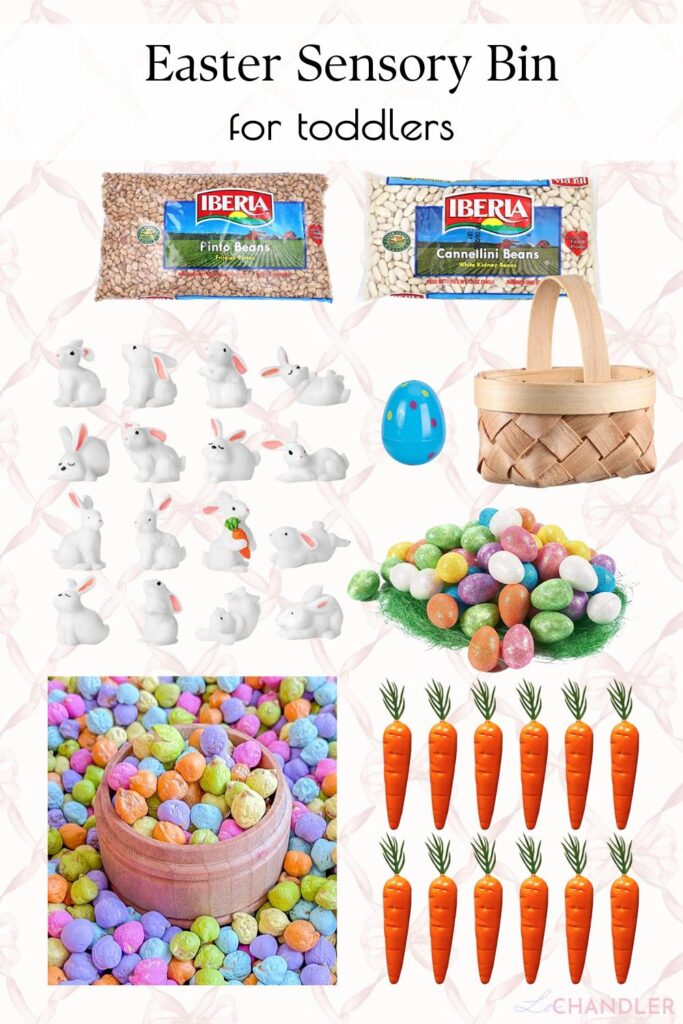 First, you will need a medium to large bin. It can be wooden or plastic, but not too tall so kids can reach inside.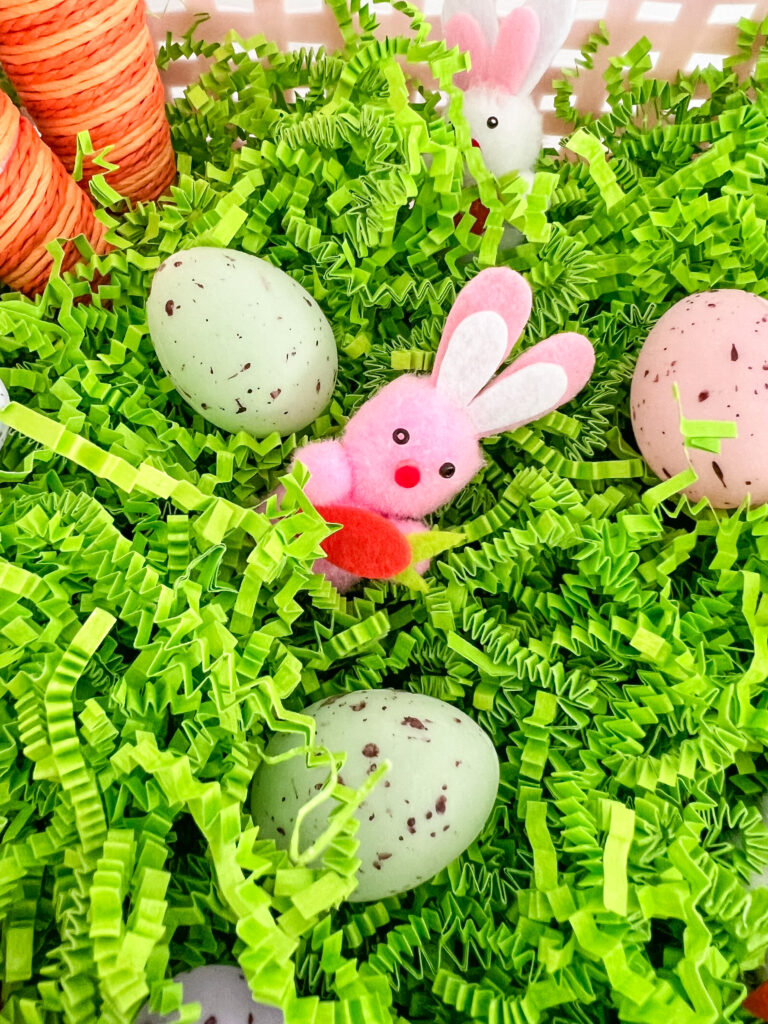 You will then fill the bin with dried beans, rice, and/or dried chickpeas. You can add mini foam and plastic eggs, bunnies, and mini carrots. Also, you can add a small Easter basket!
SHOP EASTER SENSORY BIN:
Sensory bins can also increase hand strength as children stir, scoop, dig and pour. Don't forget to include tweezers, spoons, tongs, and funnels to encourage tool use and develop grasp patterns needed for handwriting and managing feeding utensils.
SENSORY KITS
If you would rather buy a pre-made kit, I found 3 amazing sensory kits on Etsy! They'll give the same amazing benefits but come ready to go!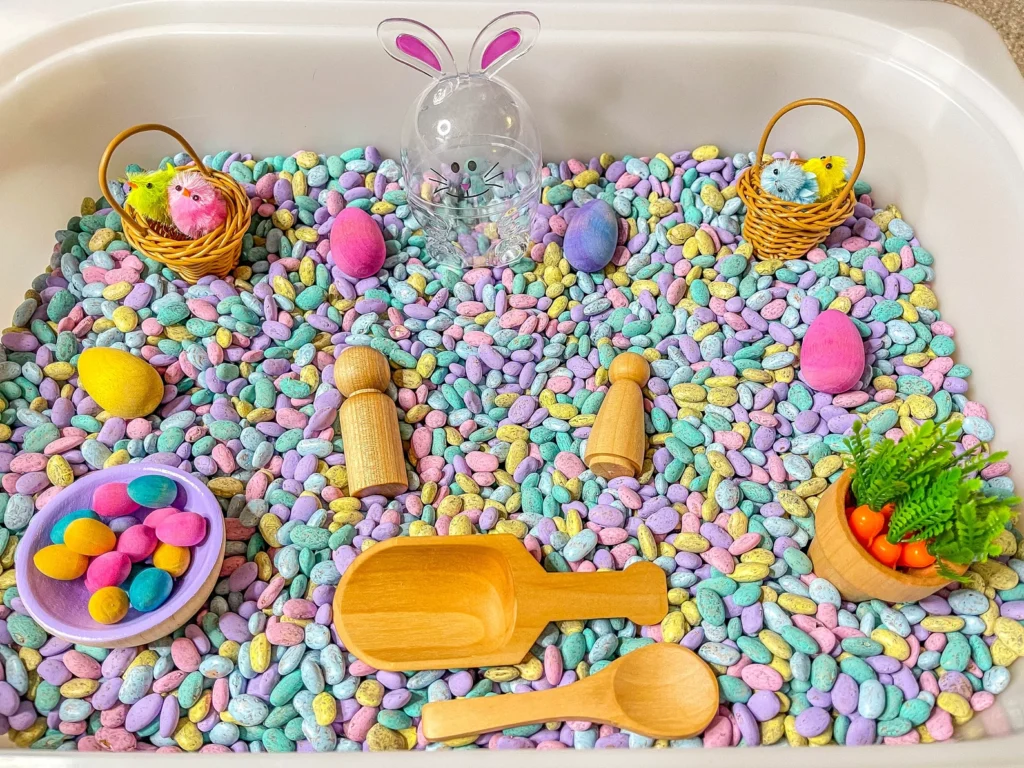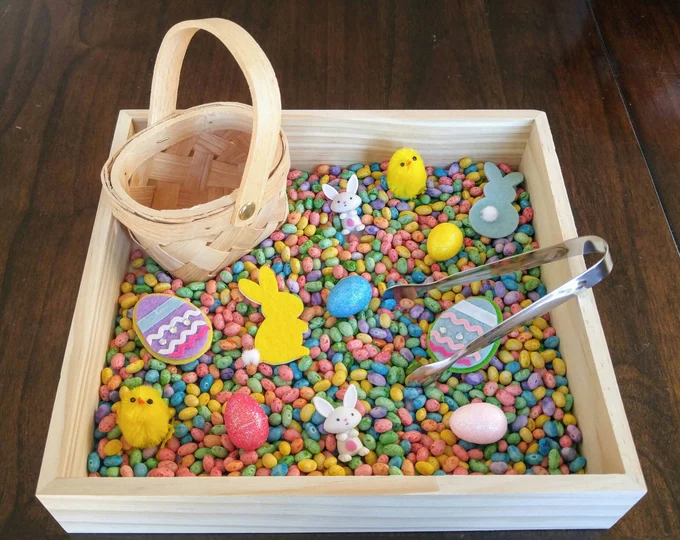 From ArborInspirations on Etsy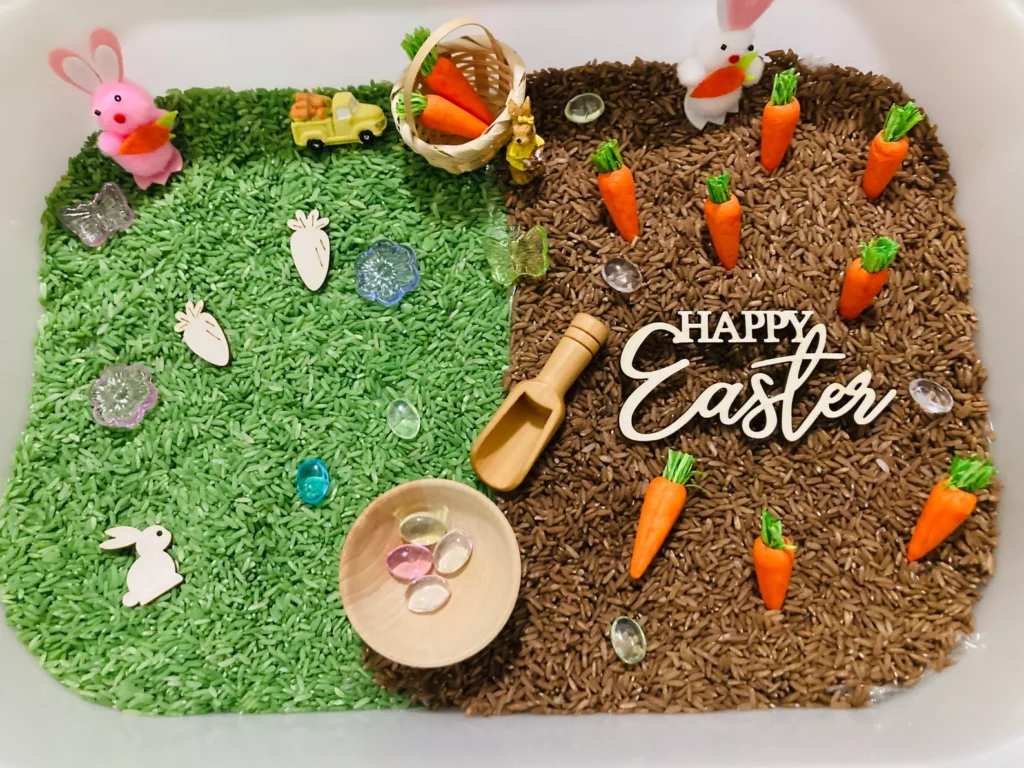 From PlayAndLearnByCata on Etsy
Gardening kit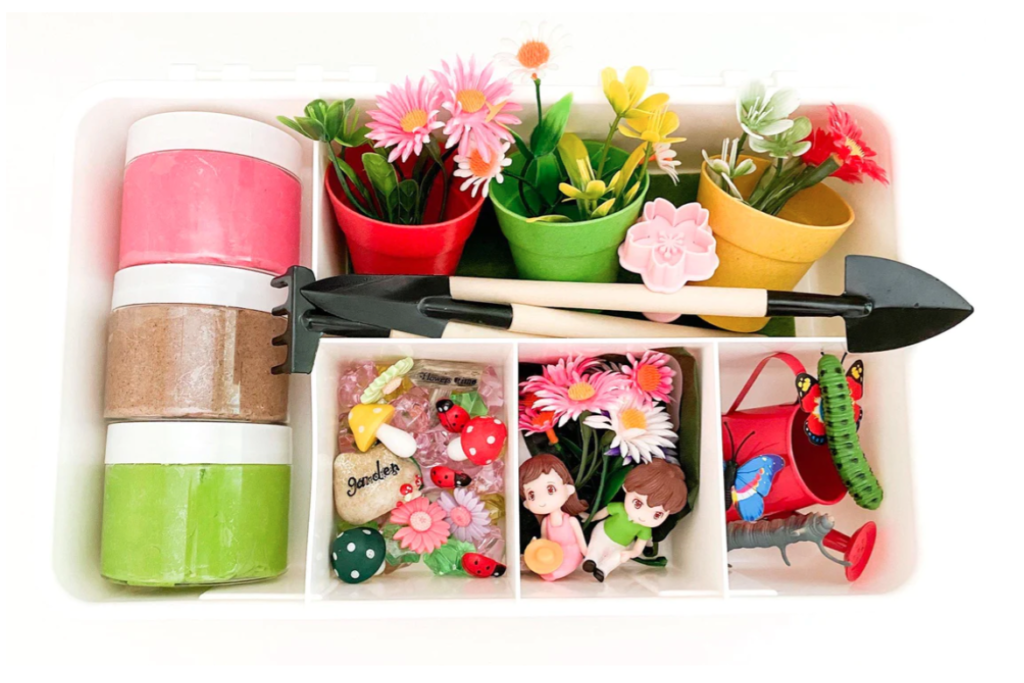 This gardening kit is sweet for spring! This kit is half play doh and half gardening theme sensory toys! From Young Wild and Friedman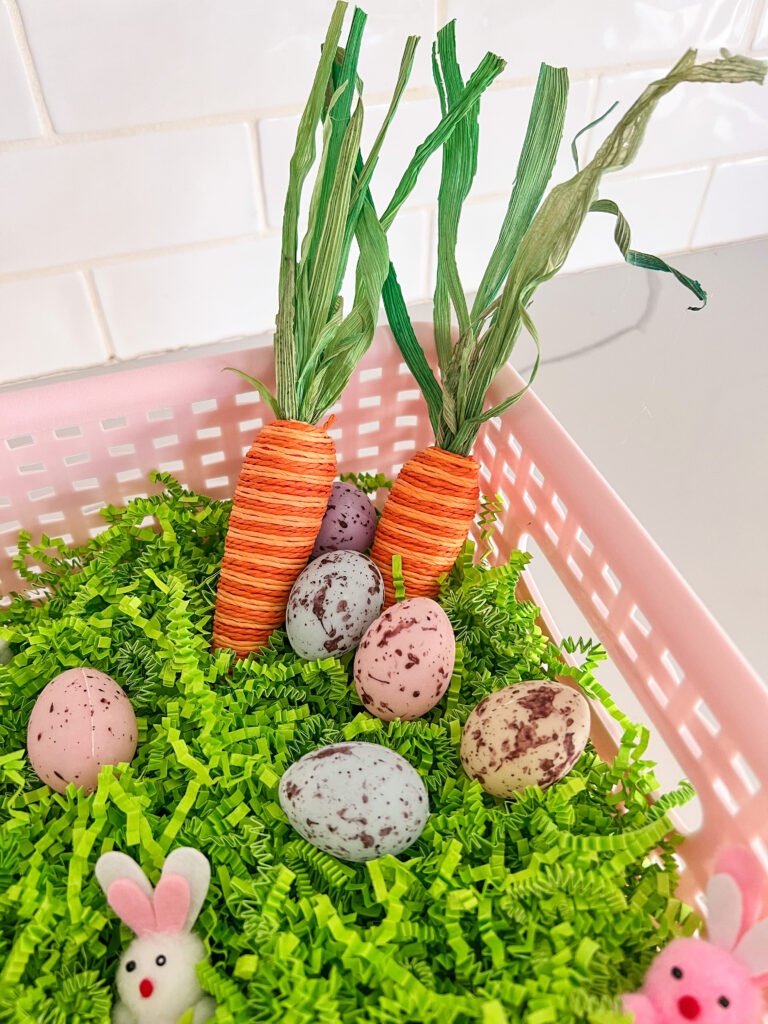 These Easter sensory bins for toddlers are a wonderful way to pass the time this spring! If you need more Easter tips, these Easter outfits for the family are perfect for Easter Sunday, and here's 12 Easter Traditions for the Family.
Comment below and follow @lo_chandler on Instagram for more seasonal content!
Thanks for reading!
Xo -Lo