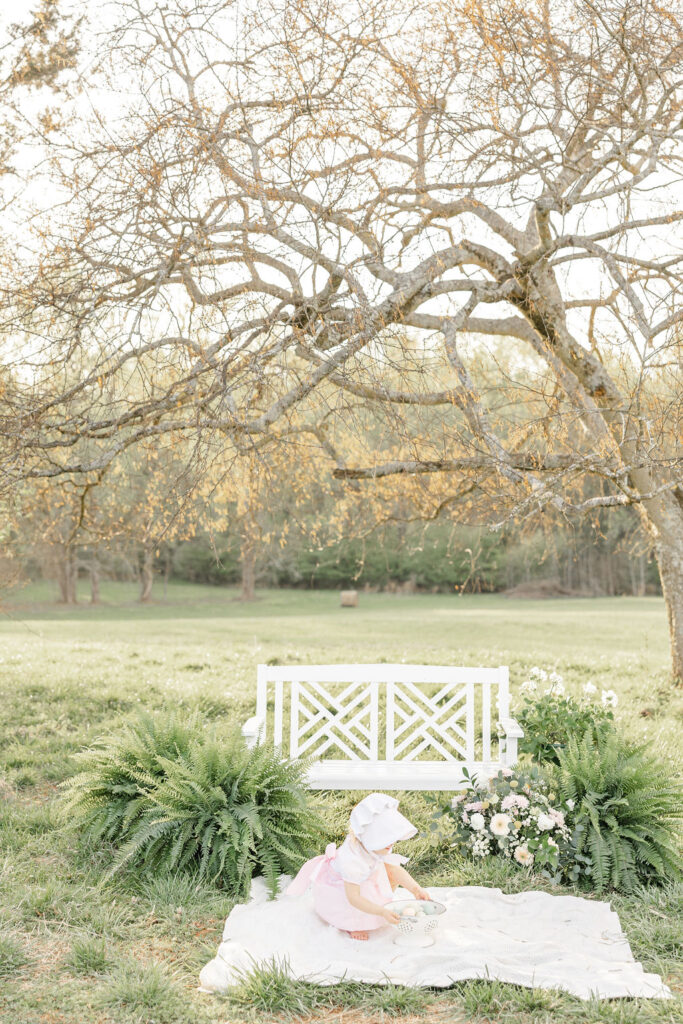 As a parent or caregiver, you know how quickly toddlers grow and change. Those precious moments of their early years deserve to be captured in photographs that will be treasured for a lifetime. However, taking photos with toddlers can be a challenging task, as their energy and curiosity can make them unpredictable subjects. Fear not! In this blog post, we'll share 7 tips for taking photos with toddlers to help you capture beautiful memories while keeping your sanity intact.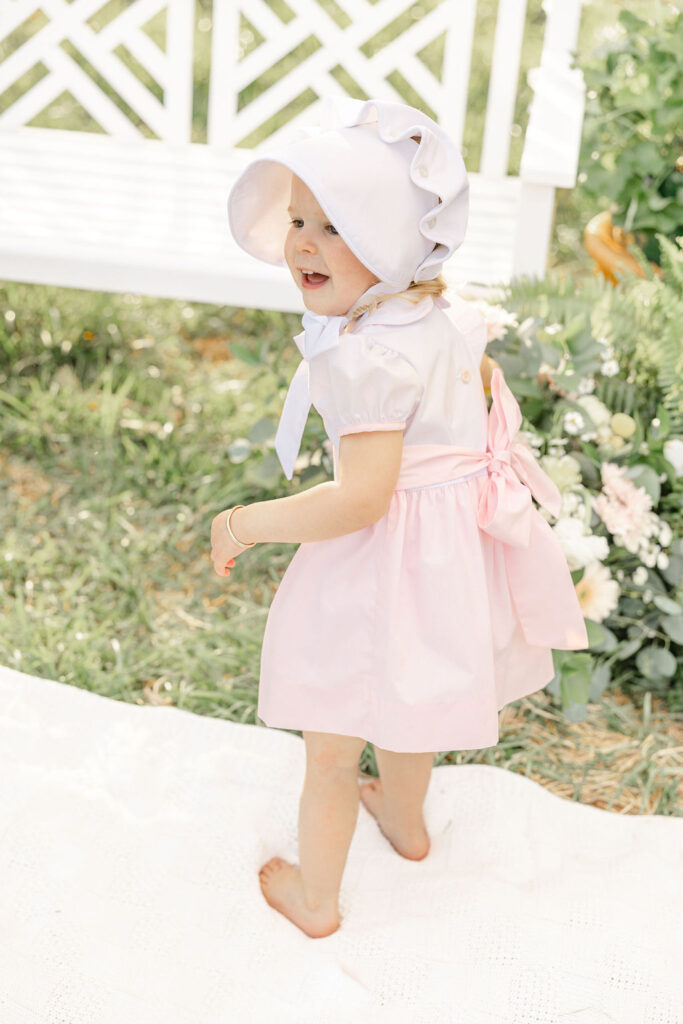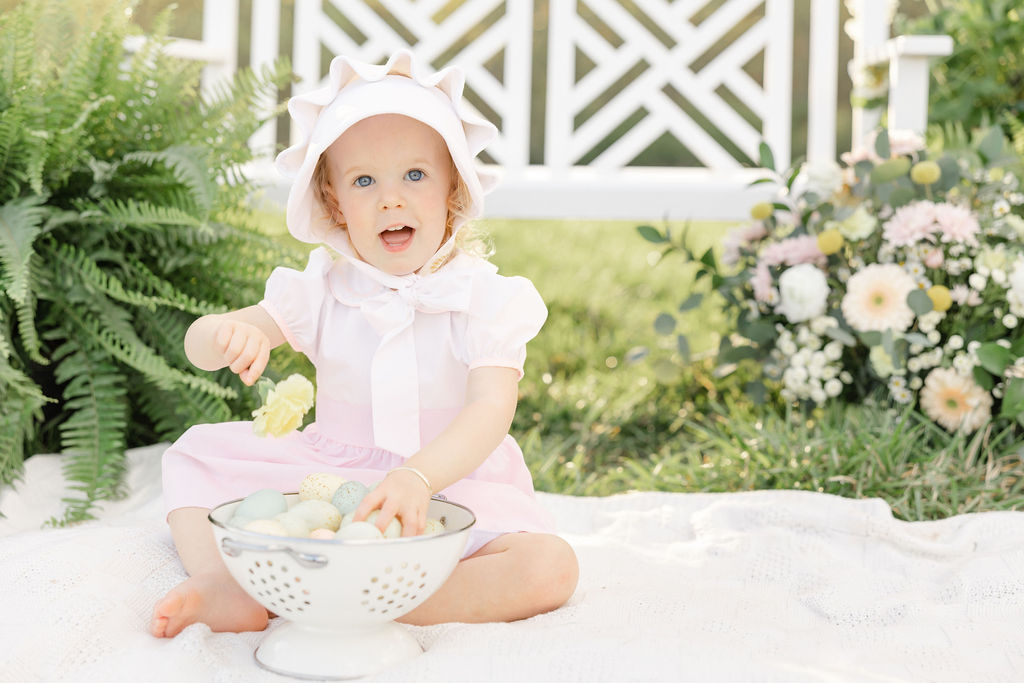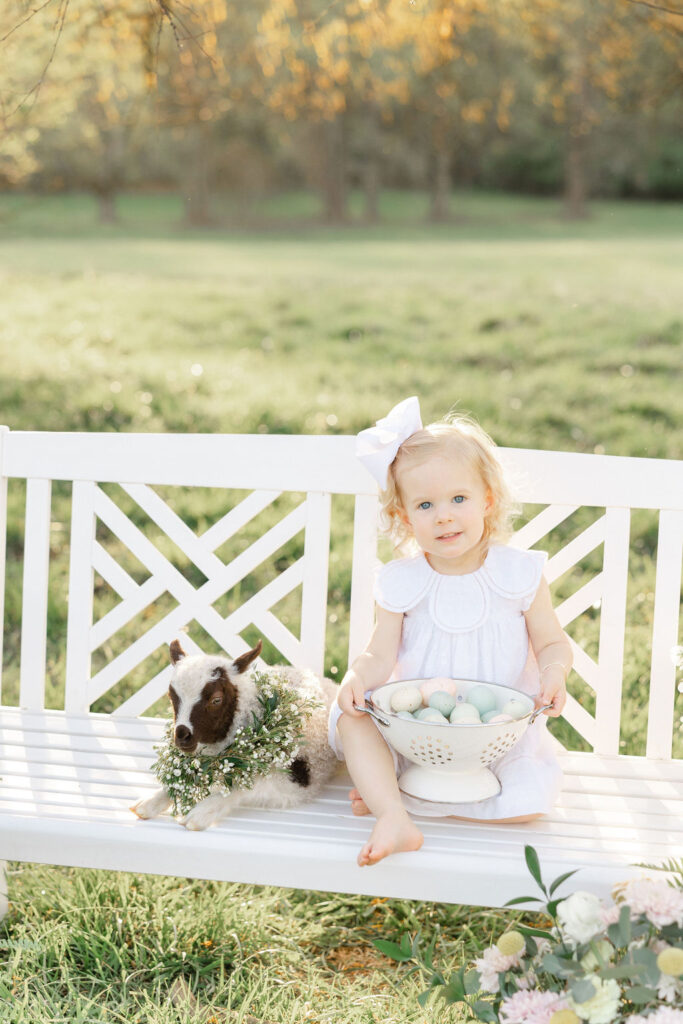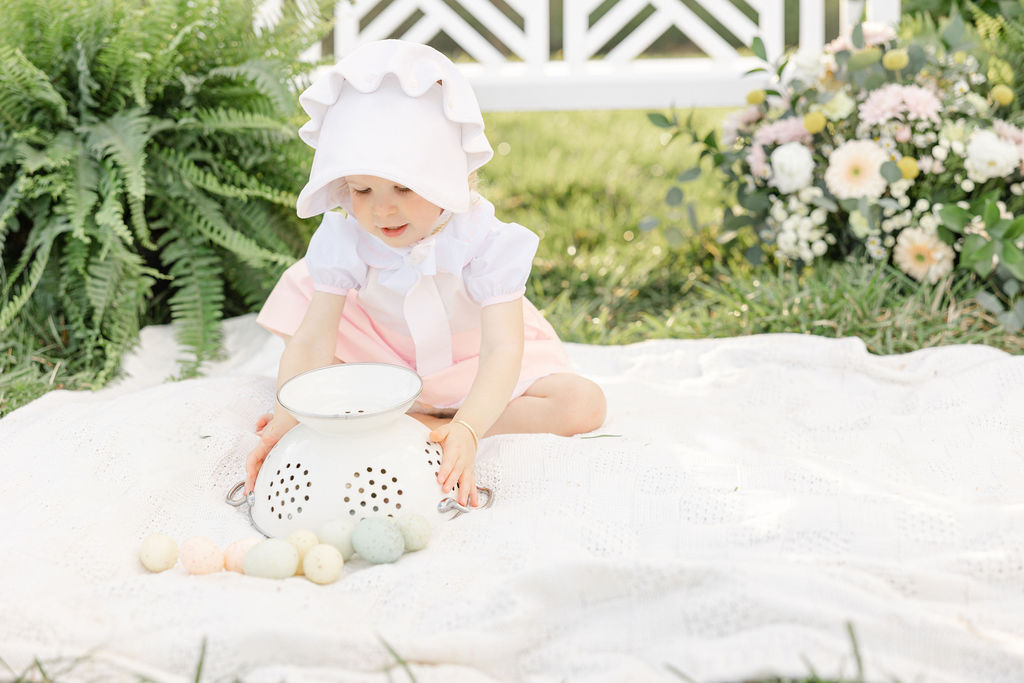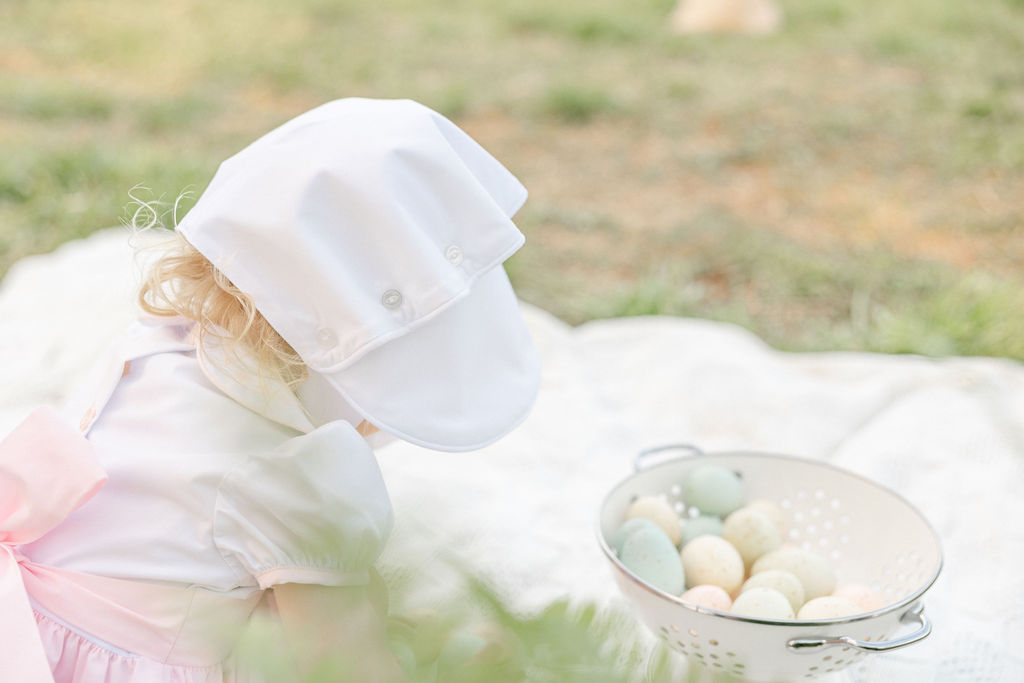 1. Carefully plan the timing
Toddlers have their own rhythm, and trying to force them into a photoshoot when they're tired or hungry is a recipe for disaster. Choose a time when your toddler is well-rested and fed, and their energy levels are relatively balanced. This will greatly increase your chances of a successful photoshoot.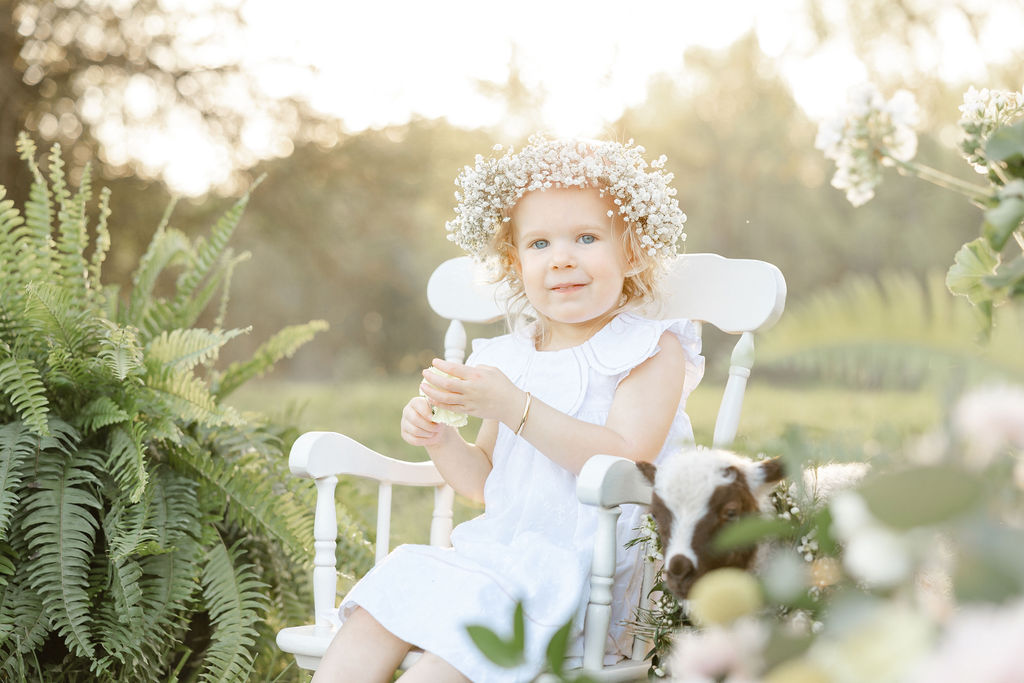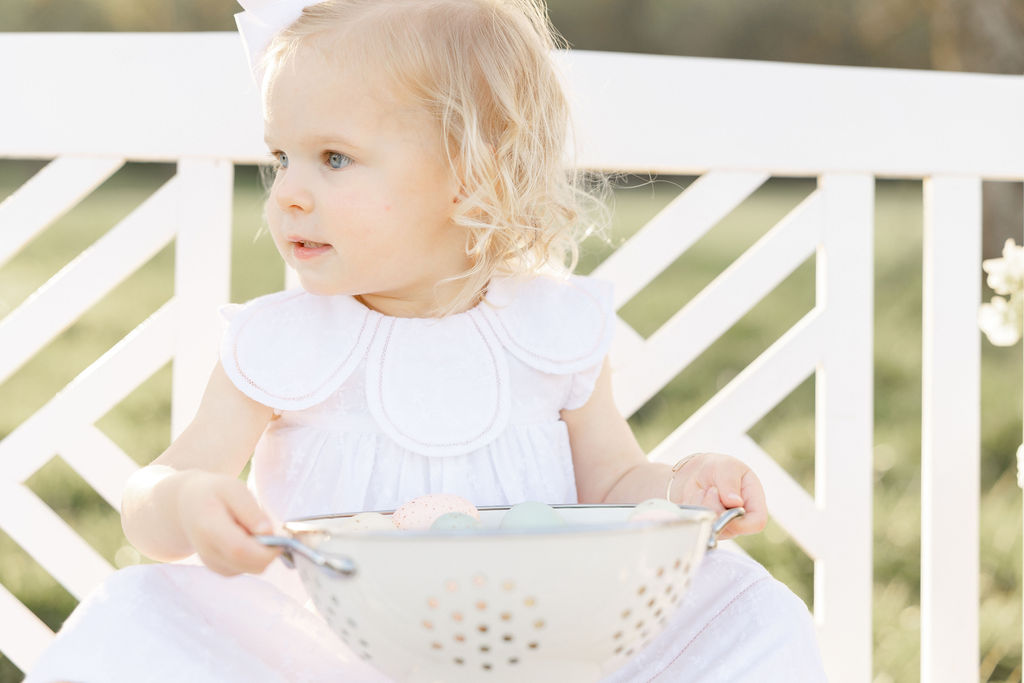 2. Find a kid friendly photographer
Be sure to do you research and find a photographer that has experience working with children. For these photos I used Elizabeth Graycheck Photography . She strives to create beautiful, timeless images that tell a unique story. Her photos are light, bright, and airy which creates the perfect setting for timeless photographs. If you're local to North Georgia I highly recommend checking out her services! You can find her website here and check her out on Instagram here.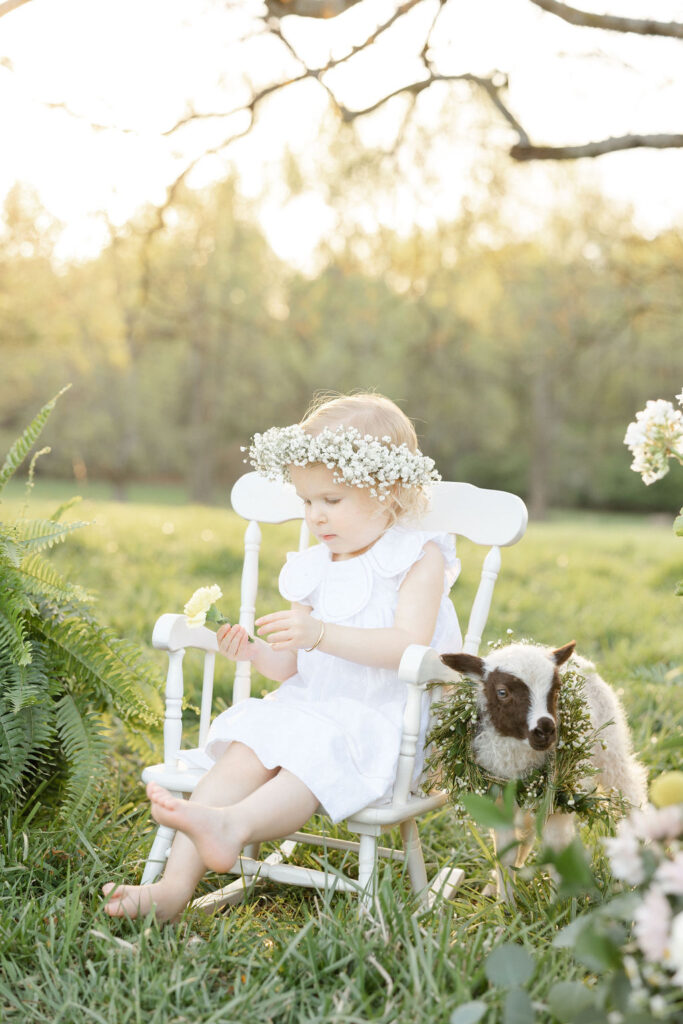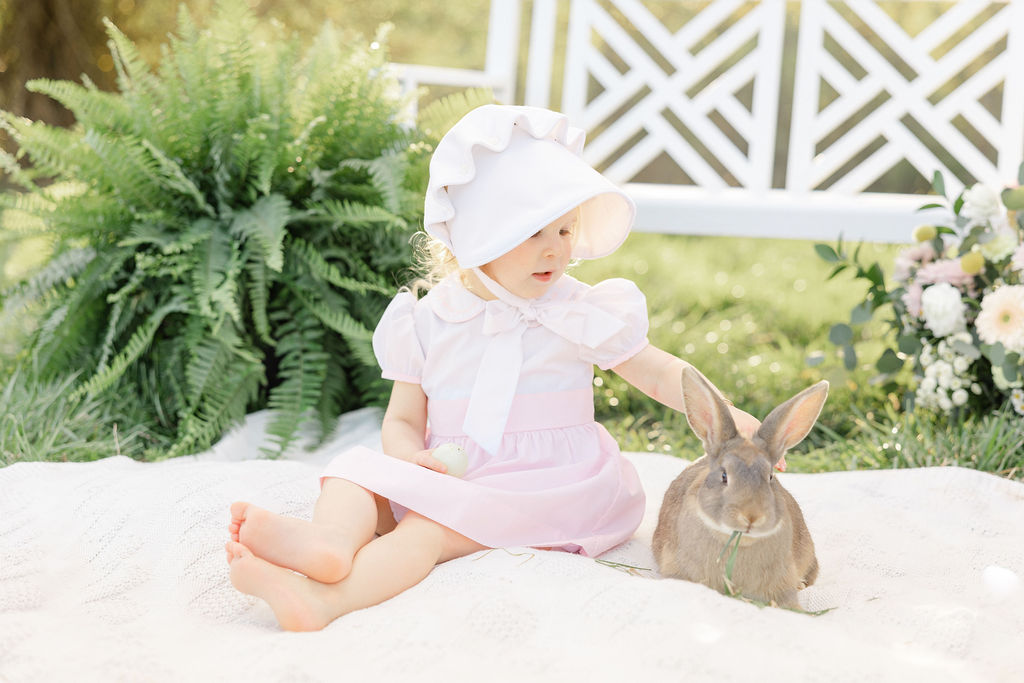 3. Make it fun and interactive
Engage your toddler's attention by incorporating playfulness and interactive elements into the photoshoot. Bring their favorite toys, play peek-a-boo, sing songs, or blow bubbles. These activities will not only capture their genuine expressions but also create a positive association with the experience, making future photoshoots easier. Bonus points if your photos can have a prop like the live bunny or lamb pictured here, these little guys kept my toddler engaged the entire time!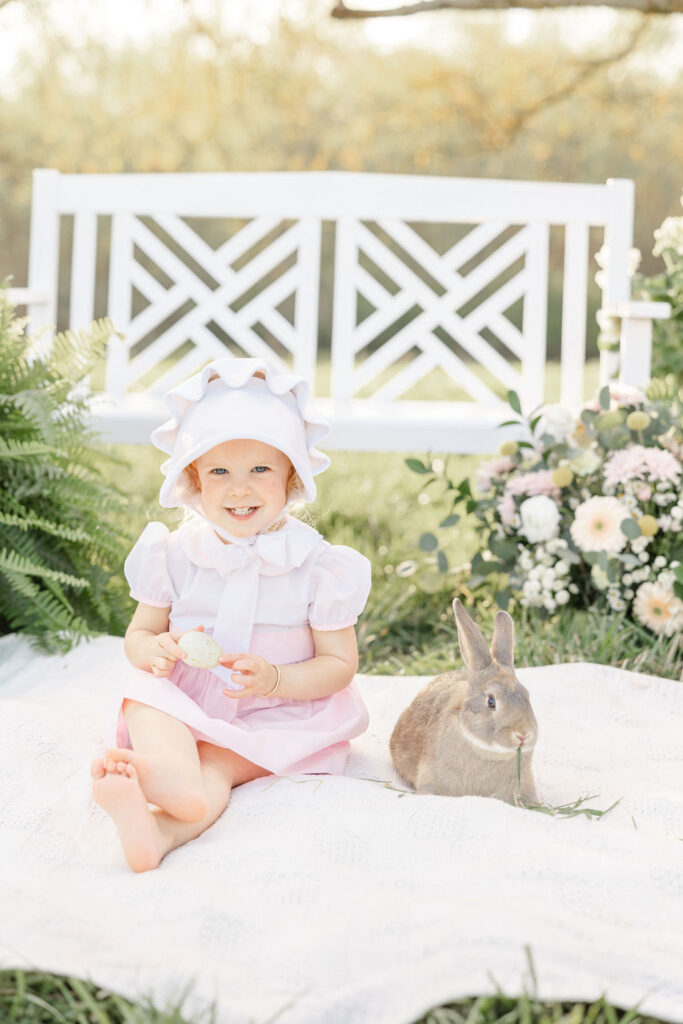 4. opt for natural light
Whenever possible, choose natural light for your toddler's photos. Sunlight creates a soft, flattering glow and brings out the vibrant colors of their surroundings. Shoot outdoors during the golden hours (shortly after sunrise or before sunset) for the most captivating lighting conditions. If shooting indoors, position your toddler near a window to harness the natural light streaming in.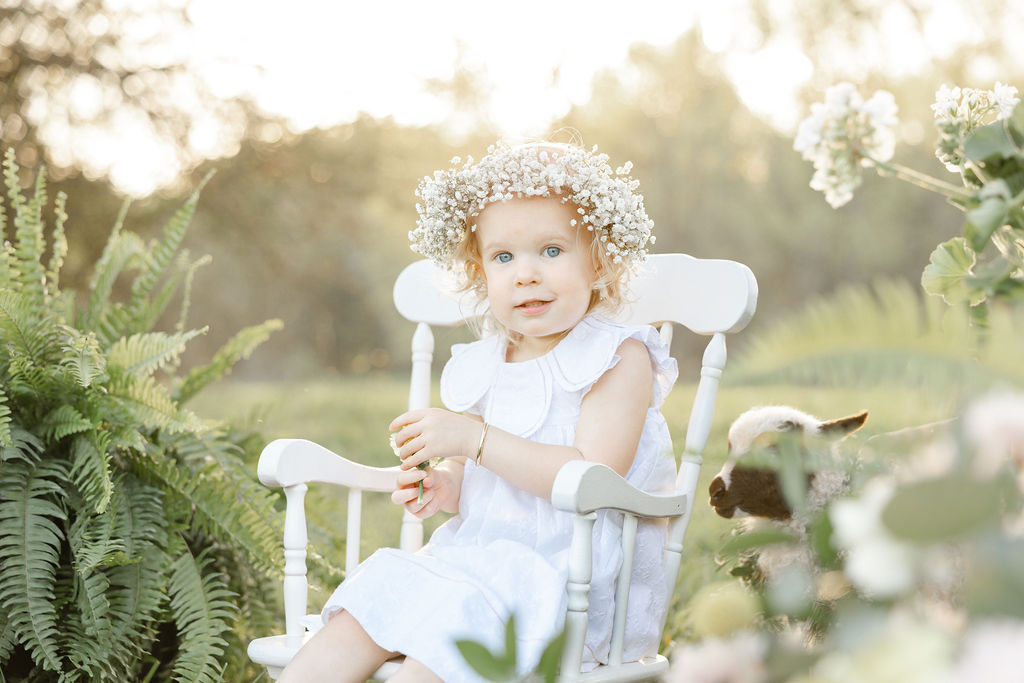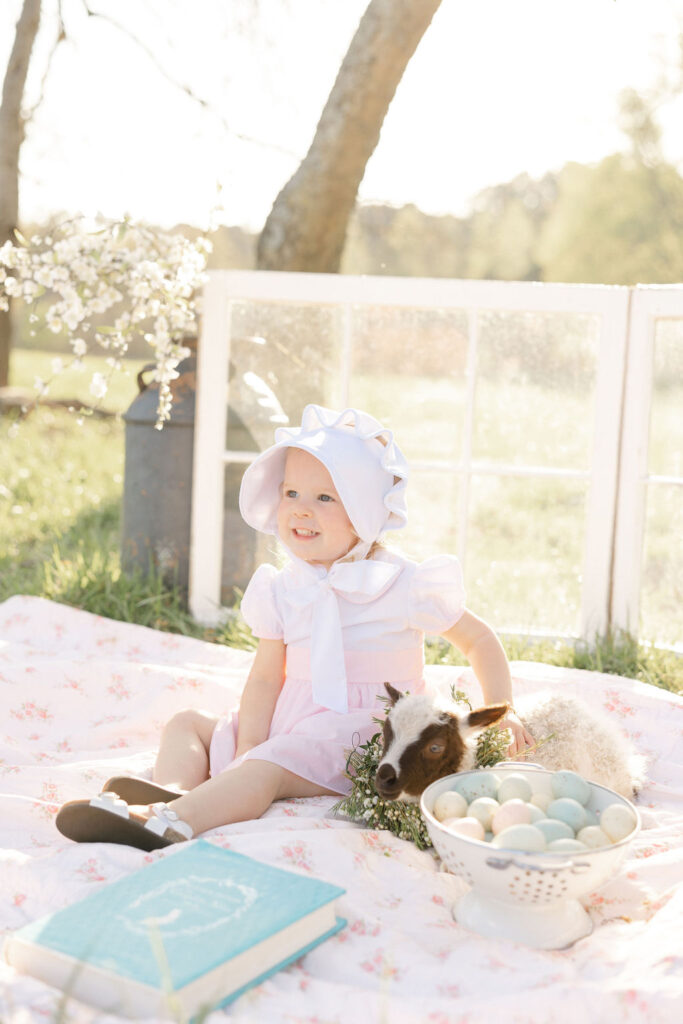 5. when in doubt, pick NEUTRAL COLORS
Be sure to consider the backdrop of your shoot. Do you know exactly what the location looks like or what will be in the background? Dressing your toddler in neutral colors like white, beige, pastels are always a safe bet for any photoshoot!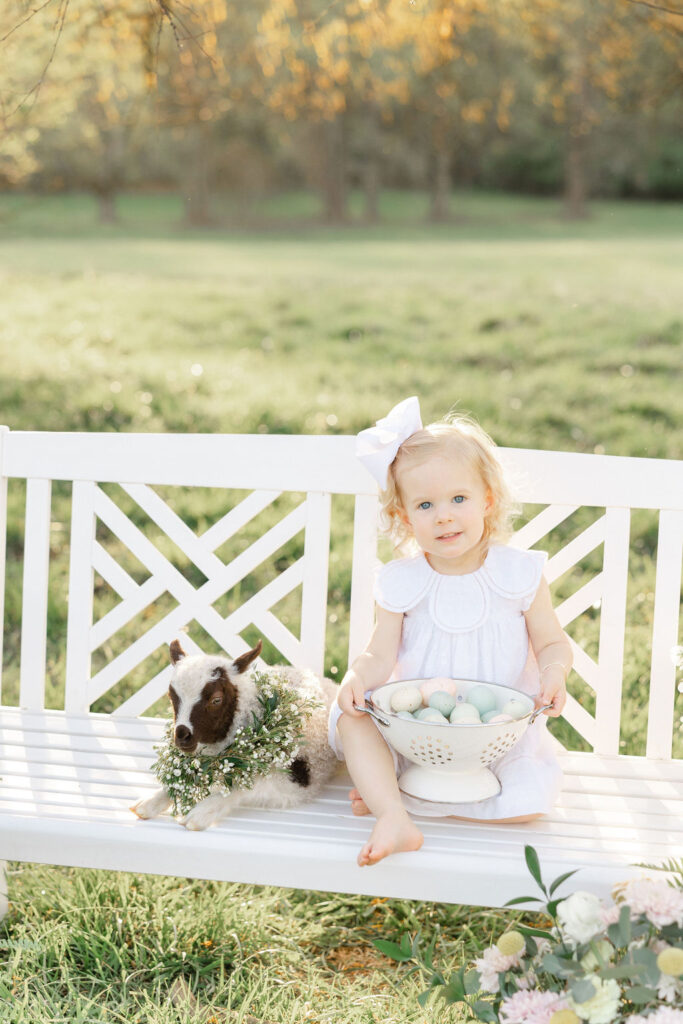 6. Create a comfortable environment
Make your toddler feel at ease by choosing a familiar location for the photoshoot, such as their favorite park or the comfort of your own home. Familiarity breeds comfort, which can help them relax and be themselves in front of the camera. Avoid overly busy or distracting locations that might overwhelm them. These images were shot at 40 Thistle Farm @40thistlefarm. I loved that it wasn't busy so there were no distractions and we had the option of multiple backgrounds and different animals to choose from!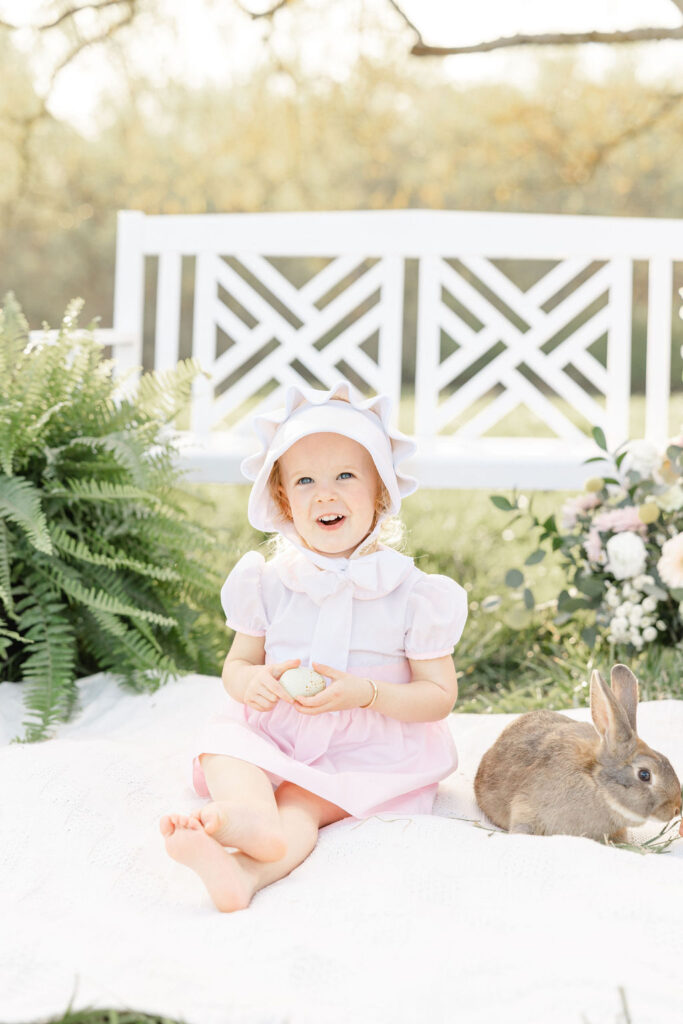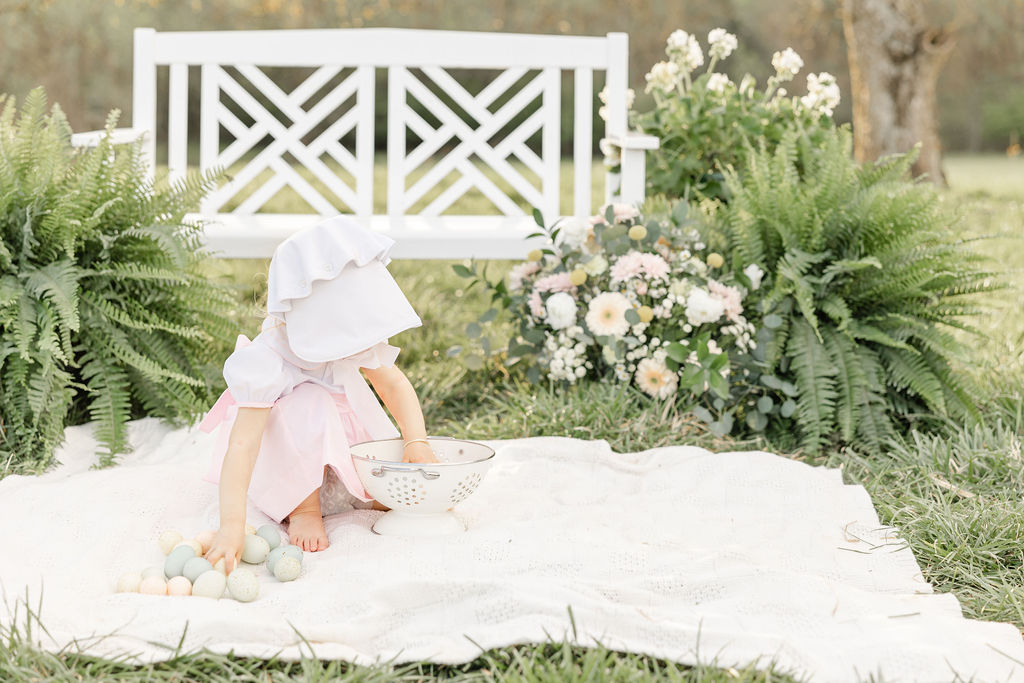 7. embrace the Candid moments
Some of the most heartwarming photographs are captured when toddlers are simply being themselves. Encourage unposed moments and candid interactions between your toddler and their surroundings. Whether it's exploring a flower or playing with a pet, these genuine and spontaneous moments often hold the most charm and emotion.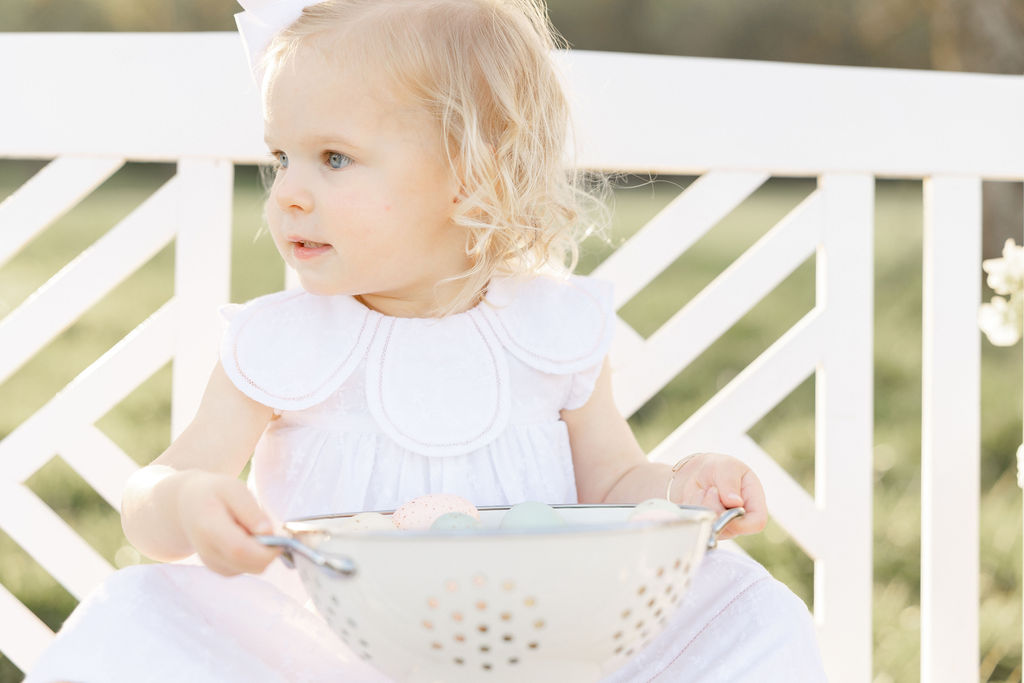 Venue: @40thistlefarm, Florals: @blushroseflorals, Photo: @elizabethgraycheckphotography
Photographing toddlers can be a delightful adventure if you approach it with patience, creativity, and a willingness to embrace the unpredictable. By following these 7 tips for taking photos with toddlers, you'll be well-equipped to capture the true essence of your toddler's personality and create timeless memories. Remember, it's not just about the perfect pose; it's about cherishing the fleeting moments of their childhood and freezing them in time through the power of photography.
SHOP THE POST
Scroll through the images below and shop for the outfit in this post.

If you enjoyed this post, check out more toddler ideas like this post on Toddler Outdoor Play Ideas from Home. Be sure to follow me on Instagram for more toddler ideas @lo_chandler.
Thanks so much for reading!
Xo,
Lo