Christmas break is finally here so I've come up with a few ways to help the time pass before Christmas Day! At home crafts are some of the best ways to spend an afternoon with kids and making something they can show off to friends and family during the holidays is another plus. Whether you're babysitting, working from home, or want a family activity, see these 12 easy Christmas crafts for the 2022 season!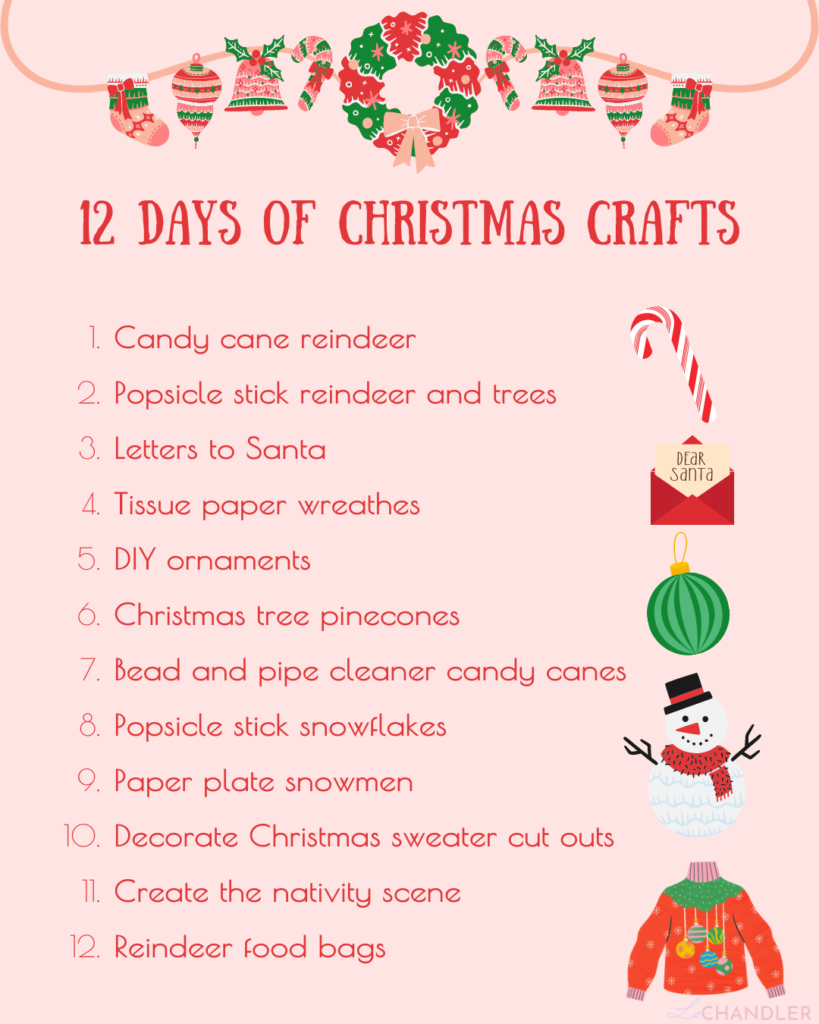 This list isn't exhaustive but it will surely keep your little ones occupied! I picked out five of my favorite crafts below!
popsicle stick reindeer & Trees
This is a craft I remember from elementary school! They are SO easy and you can even turn the creation into an ornament. All you need is plain popsicle sticks, pompoms, googly eyes, markers, pipe cleaners, and either white glue or hot glue. If you want to hang on the tree, grab some cute ribbon and simply tie a loop on top.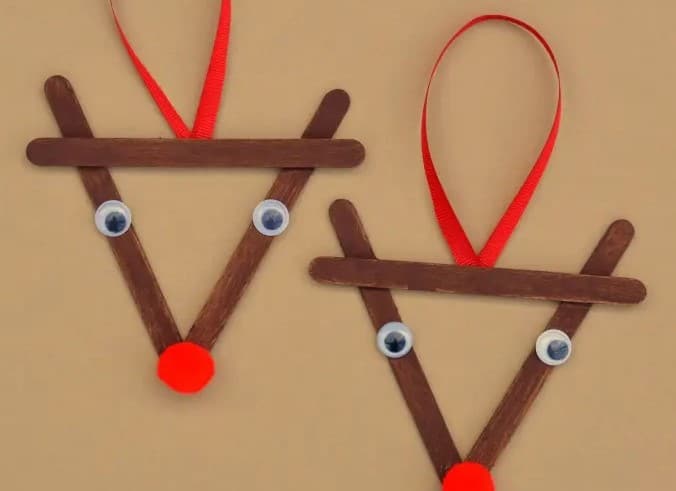 For a tree, decorate accordingly and grab some construction paper for the trunk and star!
Letters to santa
Again, this craft is so fun because you can get as creative as you want! Buy festive card making supplies or rummage around the house for stickers, markers, fun paper, glitter glue, etc. Make sure to grab holiday stamps and send out before it's too late! You can also buy letters to Santa bundles that include everything you might need.
Letters to Santa Kit:
Diy Ornaments
I recently made this DIY ornament and it was so sweet and special! They are very simple to make – all you do is order clear, fillable ornaments and stuff or cover with whatever you would like! You could cover in glitter, paint, or fill with feathers, pompoms, or ribbon.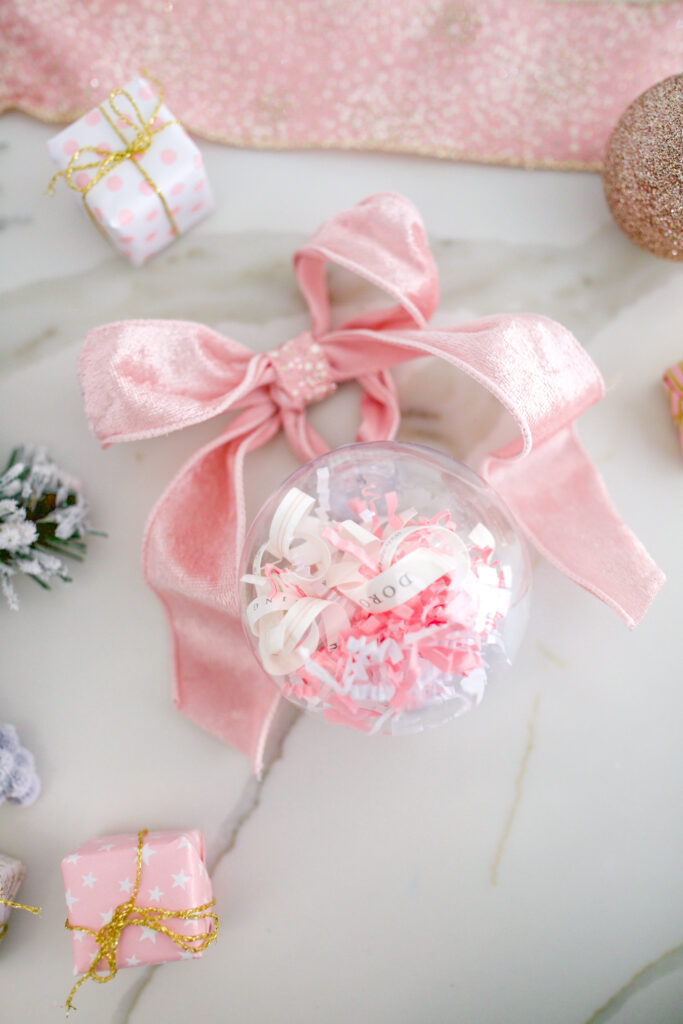 diy ornament:
Create the Nativity scene
There are so many easy and fun ways to do this! One that comes to mind is a shoebox recreation or coloring a printout so it can hang on the fridge. There's also so many sticker books that go through the Christmas story as you make the page come to life with coloring and stickers!
Sticker book & puzzle:
Reindeer food bags
Christmas Even usually calls for a sprinkle of reindeer food in the front yard so why not make a day of it and design cute snack bags? All you need is small brown paper bags, pompoms, large googly eyes, and brown construction paper. Trace your kids' hands in the brown paper for the antlers, glue on the eyes and a red or brown pom pom for the nose, and you have your craft!
Reindeer food bag supplies:
Those are some of my favorite Christmas crafts and made sure to link what I could. Don't forget to comment which of these 12 easy Christmas crafts you're most excited to make – I can't wait to see!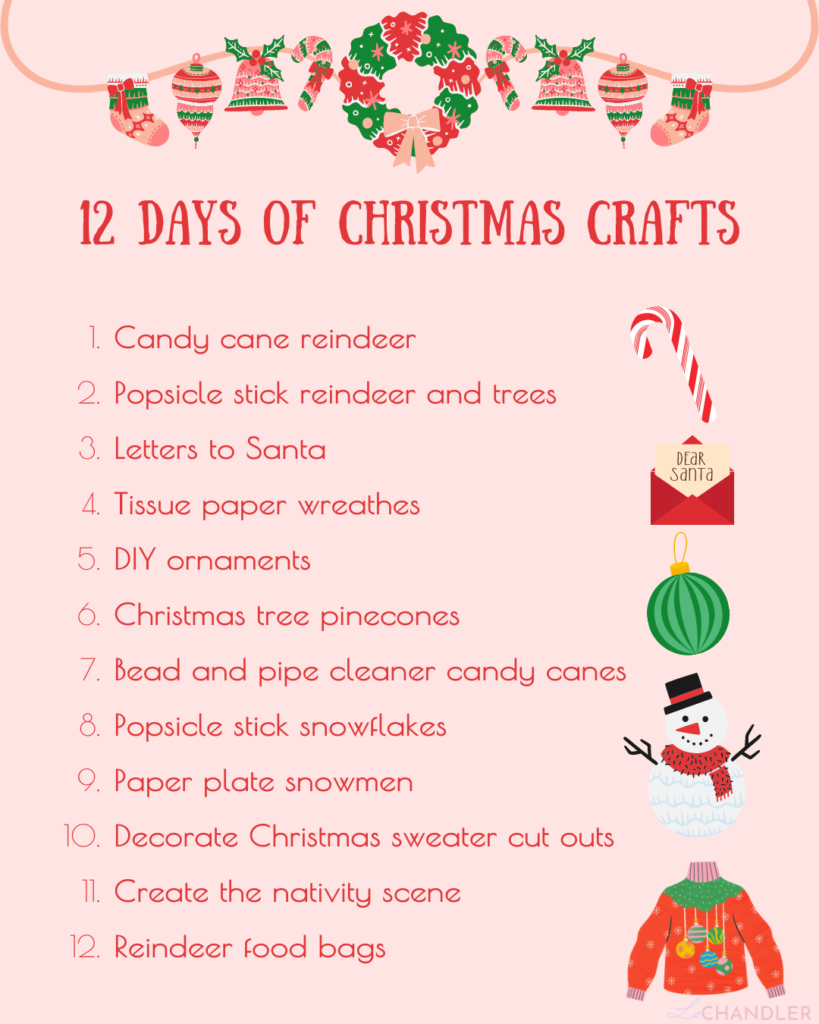 Also make sure to follow @lo_chandler on Instagram for more seasonal content, tips, and recipes like this s'mores martini.
Thanks for reading!
Xo -Lo