Spring is in the air and there's no better way to start the new season than with a classic Easter egg hunt! If this is your first time hosting, I'm sharing how to host an Easter egg hunt and brunch with decor ideas, a brunch menu, and more. A plus is these tips aren't unique to Easter and will help you throughout the season, so whether you're hosting Easter dinner, a garden party, or outdoor picnic, keep reading!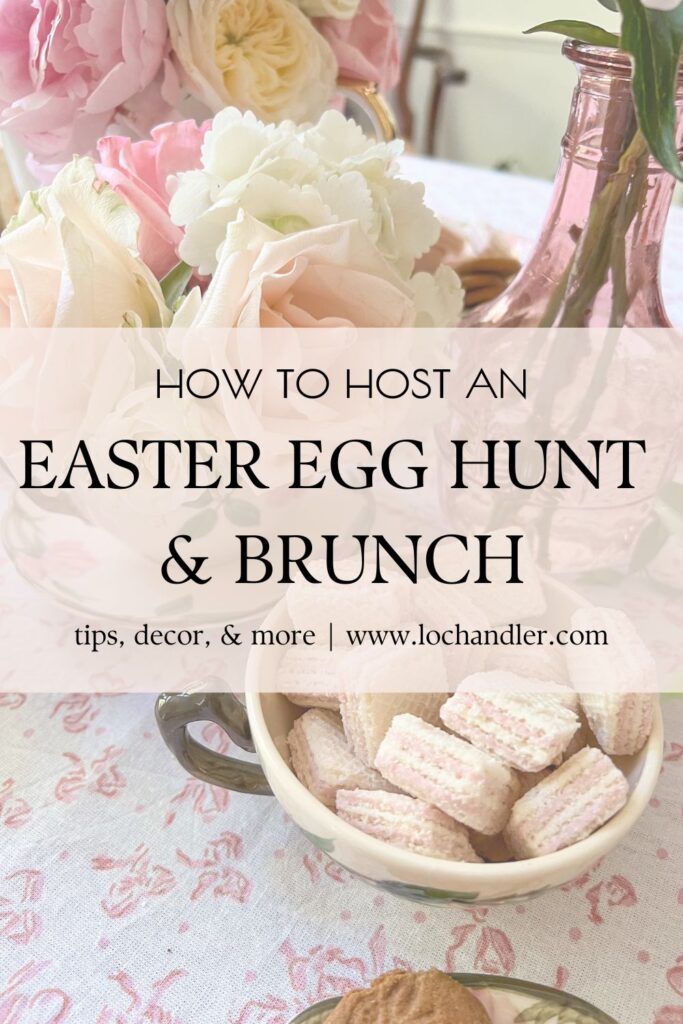 INVITATIONS
In order for everyone to enjoy this amazing day, make sure to send out invites 4 weeks before. You can find so many egg hunt invites, including both print and digital like these from EdenwoodPaperie and ShareThatParty on Etsy!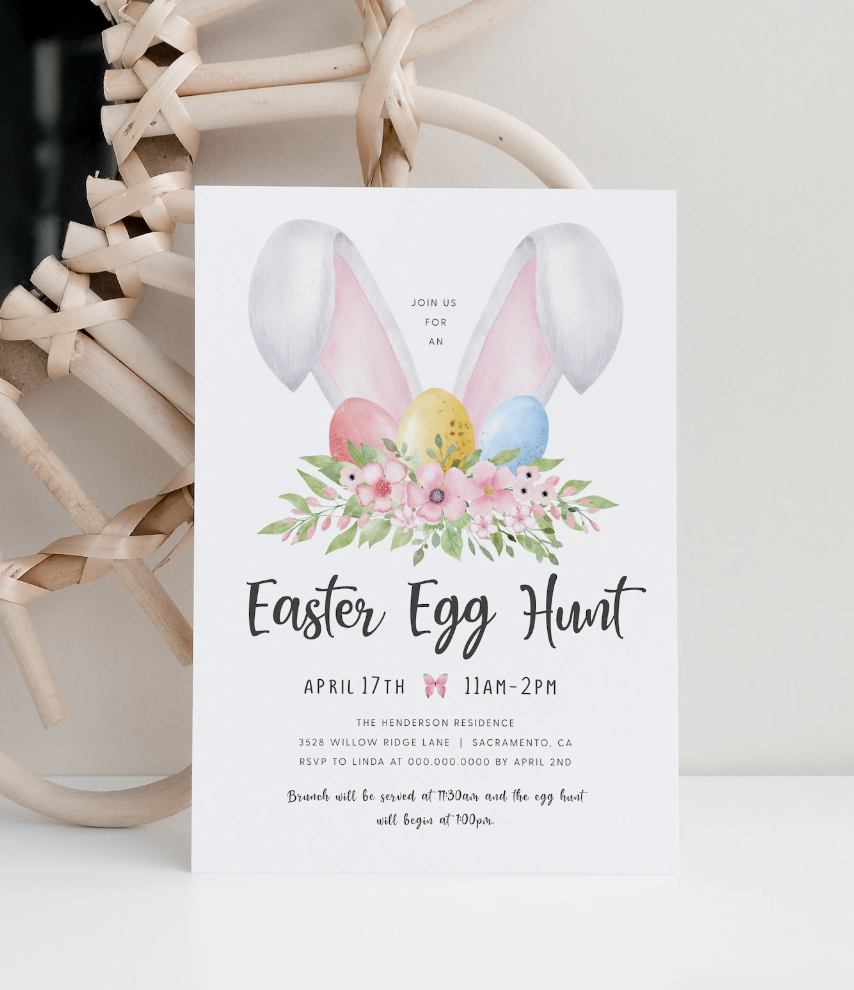 On the invitations, make sure to put the brunch start time and hunt start time. Guests can then decide if they want to do both or just the hunt so you can prep accordingly!
TIMELINE
This may seem like an extra step, but following a timeline will always help your party, especially if it falls around a major holiday. I've made a simple one to follow below!
4 weeks before: Send out invitations.
2 weeks before: Order the hiding eggs and fillings. Also place any food or dessert orders.
1 week before: Fill the eggs and set up the brunch table. Make sure your home and yard are clean and decorated.
Day before: Prep any food and drinks that can sit overnight, such as cold salads and teas.
Day of: Spot clean and finish preparing and setting up brunch.
DECOR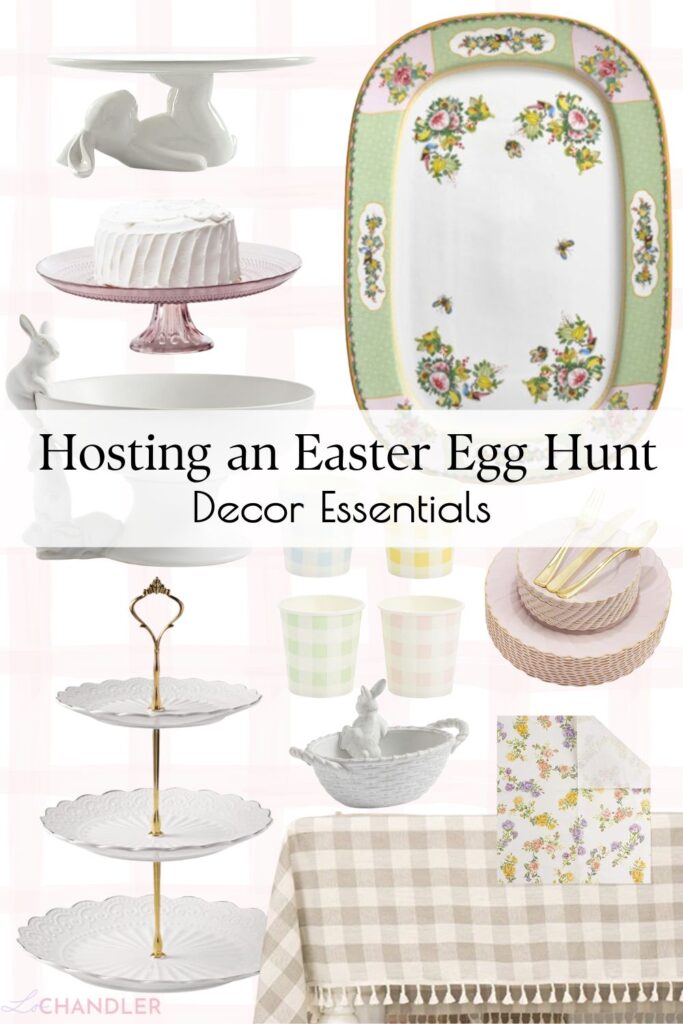 Even though the egg hunt will be outside, it's always nice for your home to be in season with pastels, whites, and maybe a few decorative bunnies or eggs. However, the main attraction inside will be the brunch set-up. I've found adorable cake stands and candy dishes, along with other serving ware, tablecloths, and the cutest party plates and cups.
SHOP DECOR: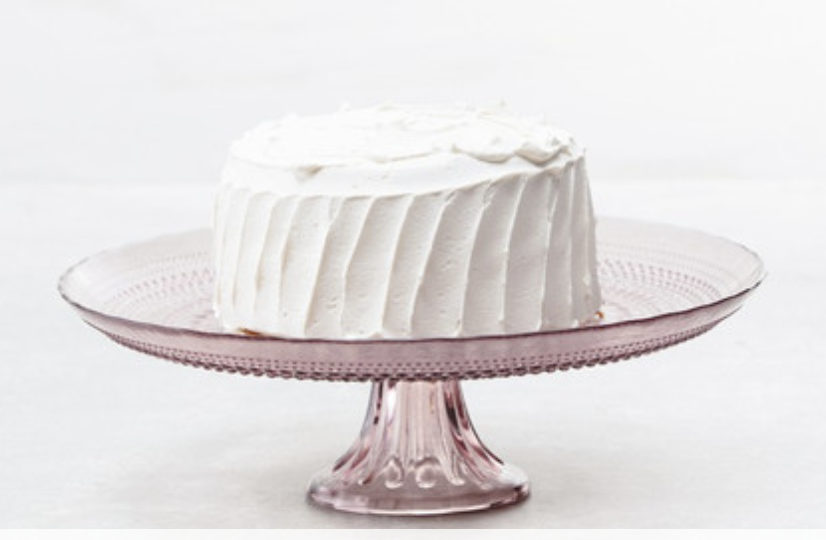 Photos via Williams-Sonoma, Pottery Barn, & Etsy
FOOD & DRINKS
For the menu, think of typical brunch or tea party foods: finger sandwiches, fruit and vegetables, light desserts or pastries such as macarons or cookies, etc. It may also be a good idea to have dishes filled with Jordan almonds, jelly beans, and/or pastel M&Ms.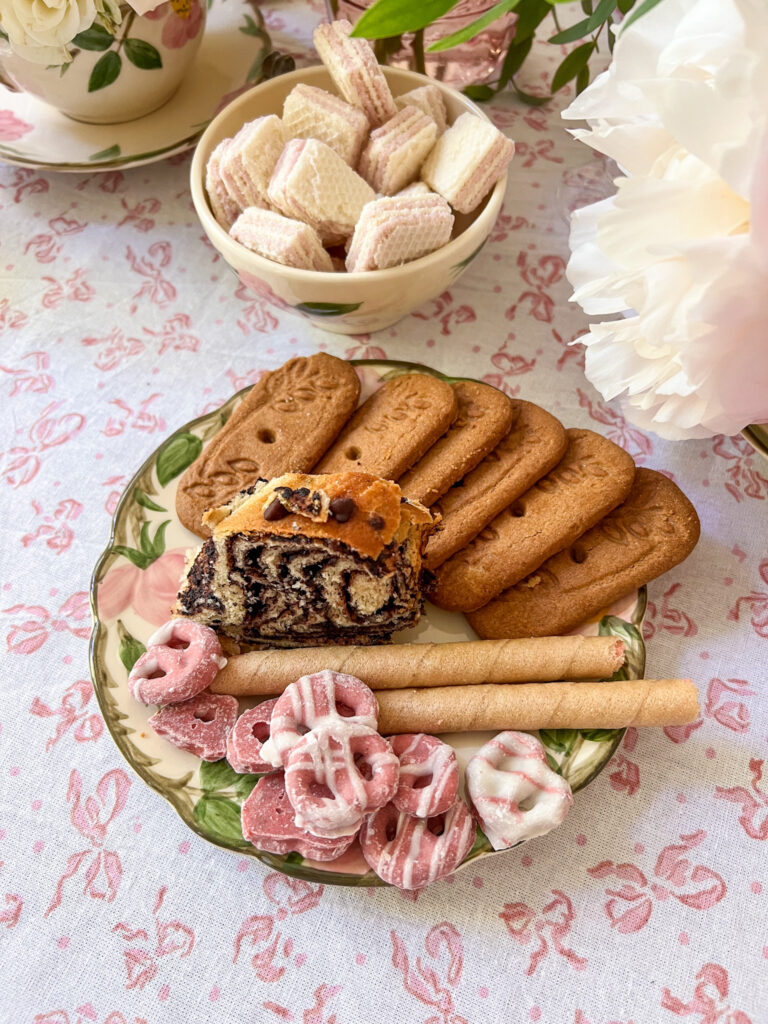 For kids, you could make mini peanut butter and jellies and have bowls of Annie's cheddar bunnies or snack mix out for after the hunt.
Keep the drinks simple with ice water, fresh lemonade, and iced tea.
THE EGG HUNT
For the egg hunt, you will need to know how many guests are participating and their ages. This will determine the quantity of eggs and difficulty of your hiding. For a kids' Easter egg hunt, always make clear boundaries and have adults spread out and aware. You can also find cute signs to mark your egg hunt like these from Meri Meri on Etsy!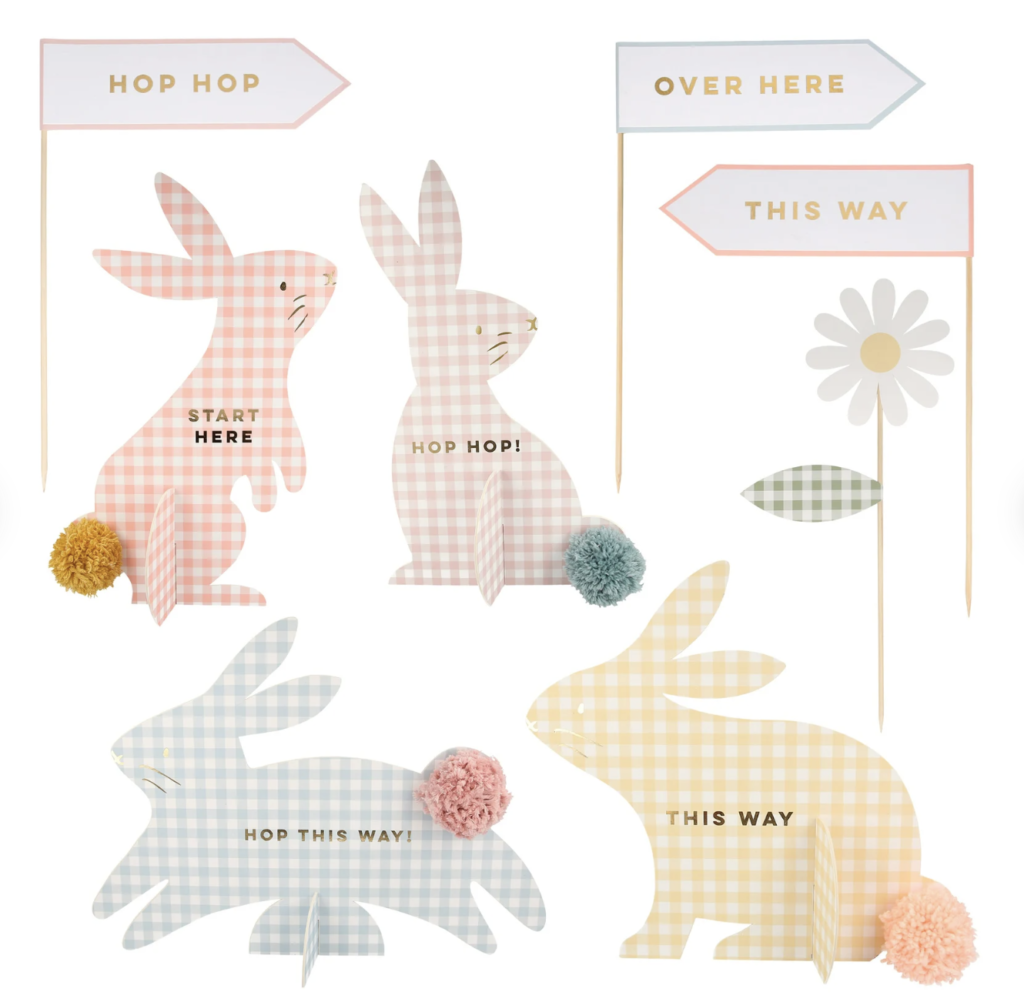 When filling the eggs, there are so many options other than candy! This year, try mini boxes of raisins, small toys, and stuffed animals. Also, do not wait until the day of to fill and hide the eggs! Fill the eggs throughout the week and hide them the day before the hunt if weather permits.
If you're unsure how to fill the golden egg, one way is to have every adult donate $1. That's it! Depending on the age group, this amount could easily increase or decrease, but $1 is always a good rule of thumb if you're egg hunting with friends or neighbors.
SHOP EASTER EGG HUNT:
Now that you know how to host an Easter egg hunt and brunch, make sure comment what you're most excited for about your party. If you want more spring ideas, follow @lo_chandler on Instagram where I share seasonal decor, recipes, and more like these tips for hosting a garden party.
Thanks for reading!
Xo -Lo