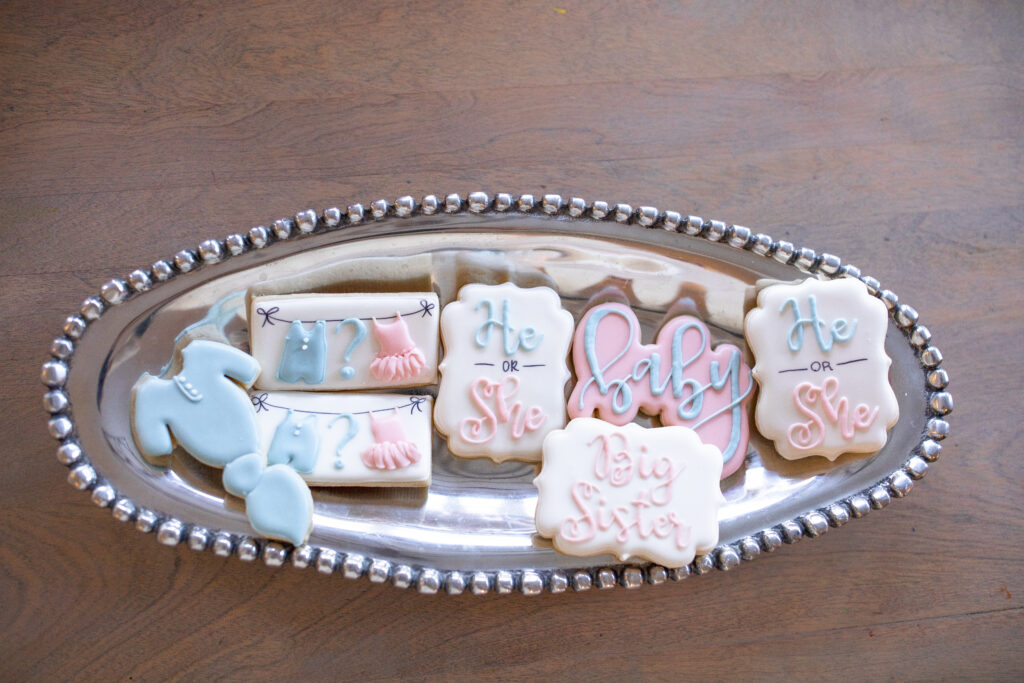 Baby Chandler #2 gender reveal is here and we are so excited to announce that Baby Chandler #2 is a…..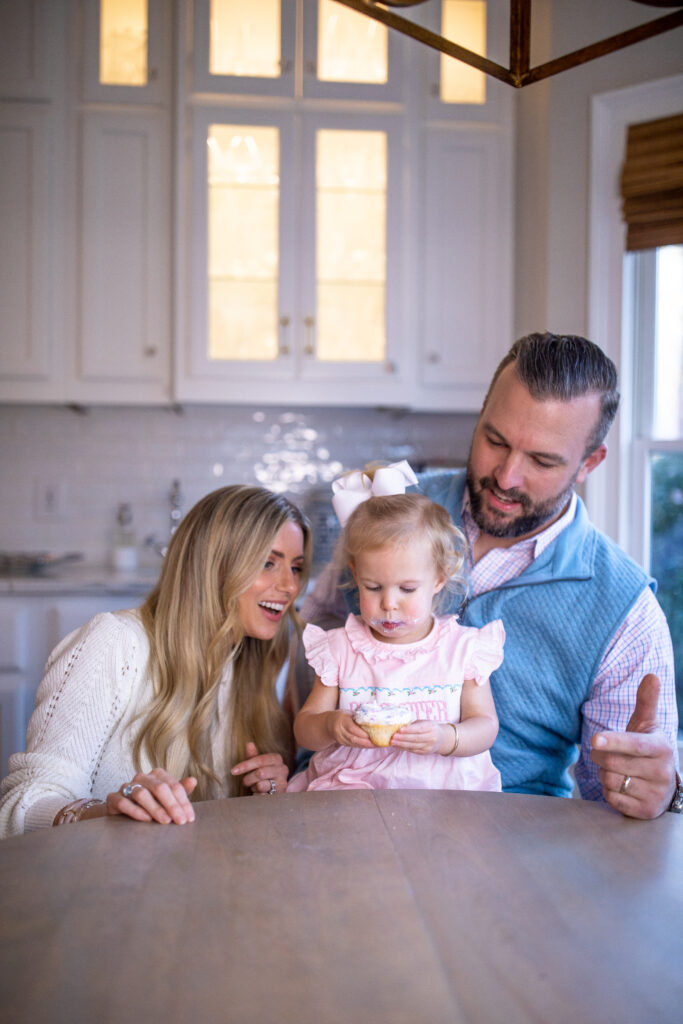 boy!!!!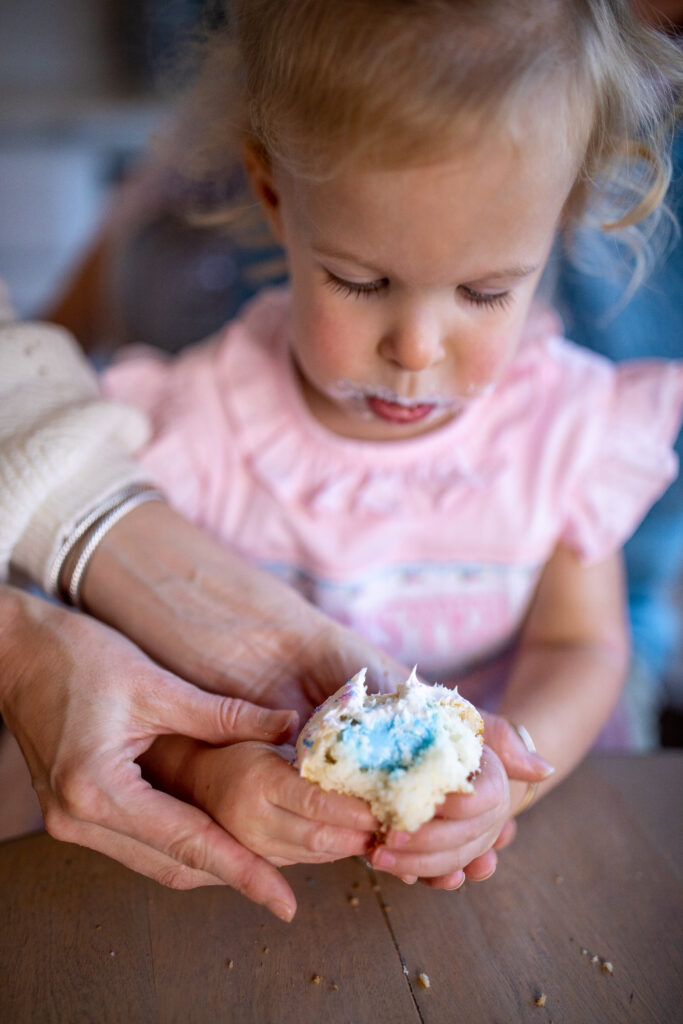 When we saw the blue icing in Dottie's cupcake, we were surprised and overwhelmed with joy! Trey and I cannot wait to meet our little boy and we can't wait to see Dottie become a big sister. You can watch the entire baby Chandler #2 gender reveal here!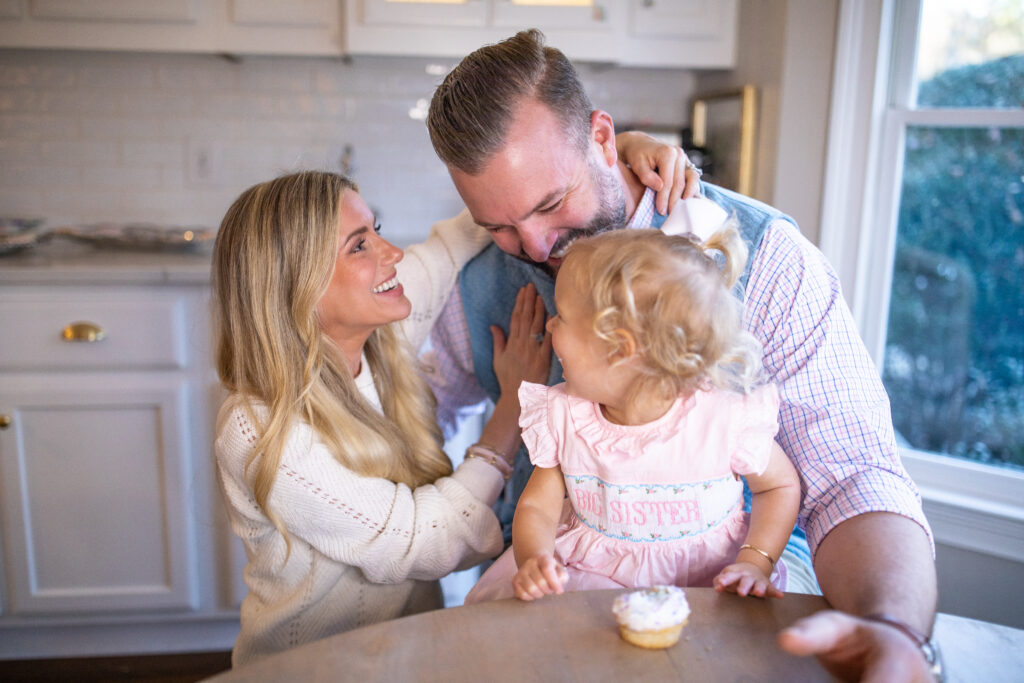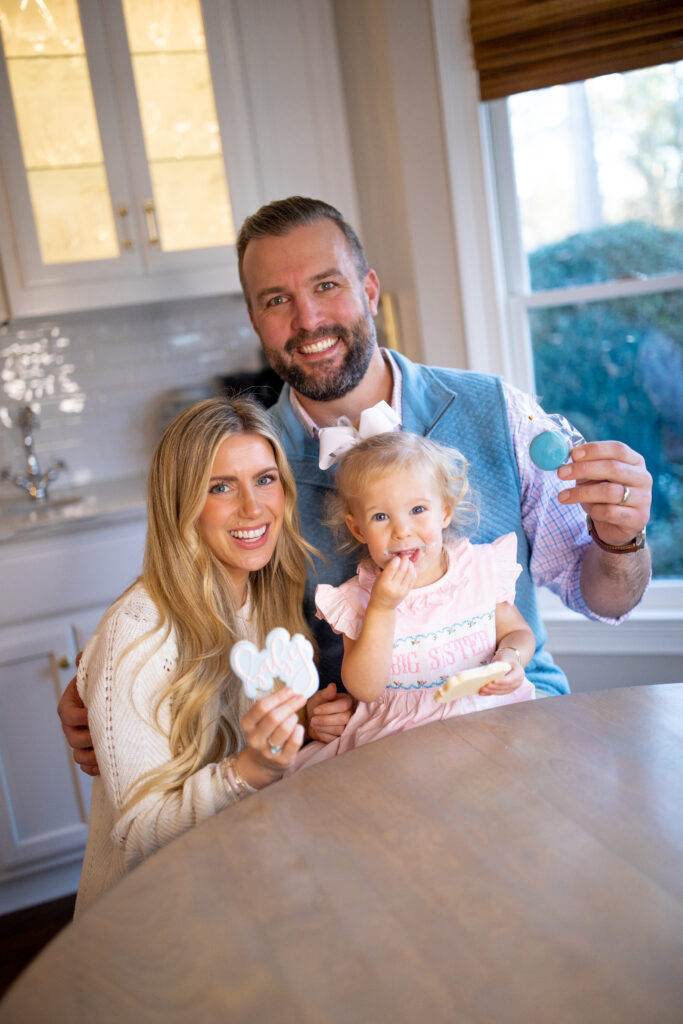 Since announcing that we are expecting baby Chandler #2 last month, we have been waiting to find out and share the gender. It was hard waiting but I could not be more happy on how everything turned out! We invited only close family and friends for the reveal and it was such a sweet and beautiful afternoon!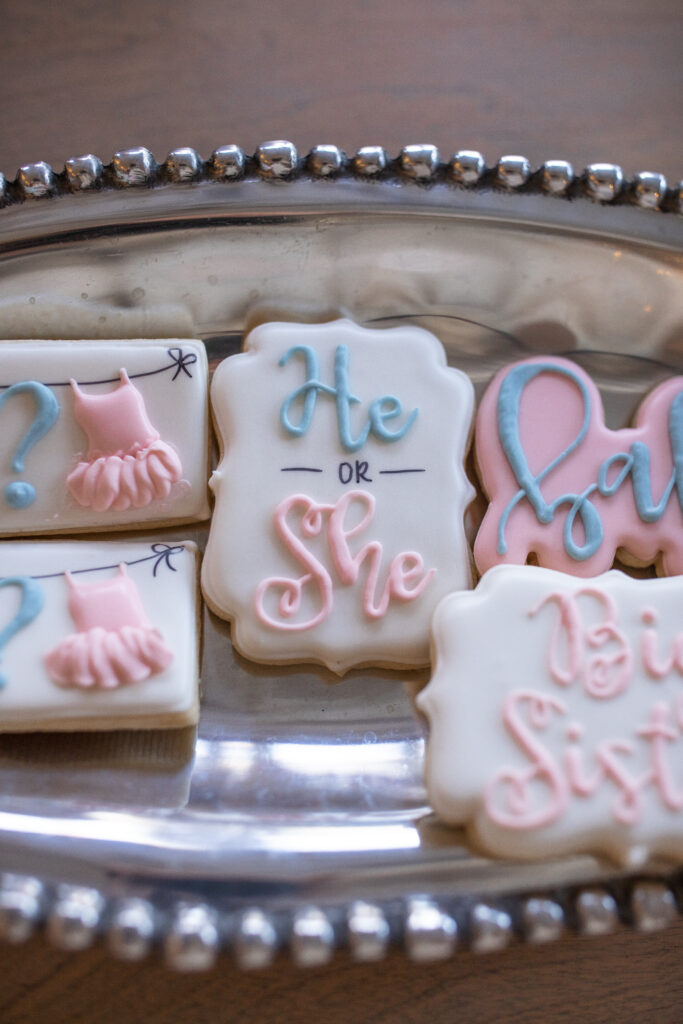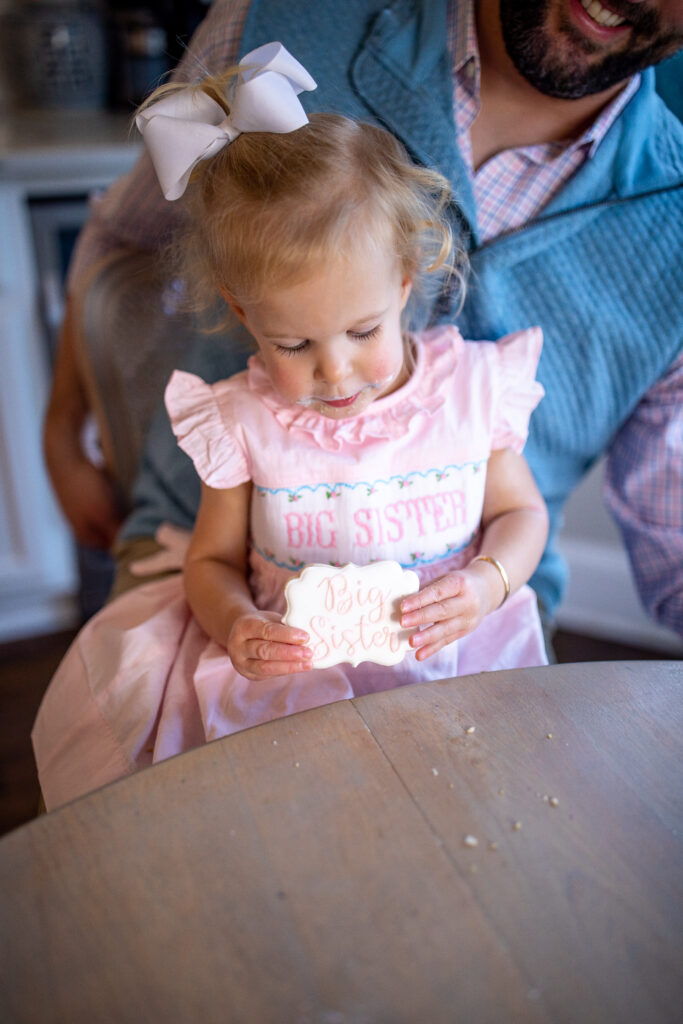 I found Dottie's big sister dress on Etsy! You can shop the dress here.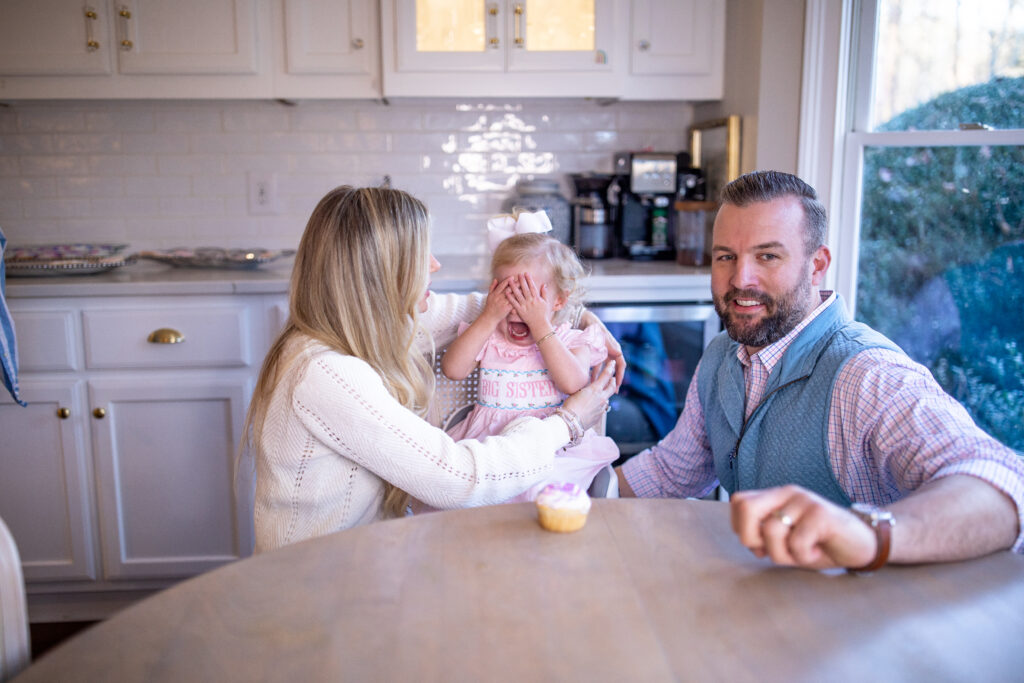 JulieBean's Bake Shop did an incredible job with our gender reveal cookies! If you're local to the Athens/Widener area, she has been my go to bakery for any custom cookies I may need. You can see more of her work by visiting @juliebeansbakeshop on Instagram!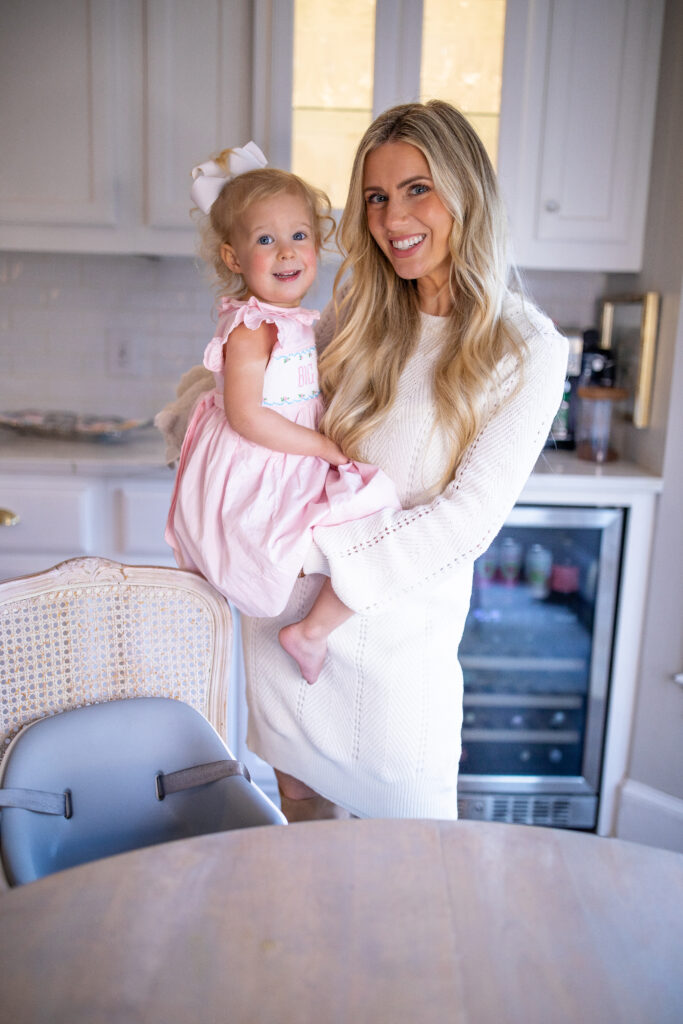 Thank you for following along this journey with us! Make sure to comment below and for more baby and pregnancy content, follow @lo_chandler on Instagram.
Thanks for reading!
Xo -Lo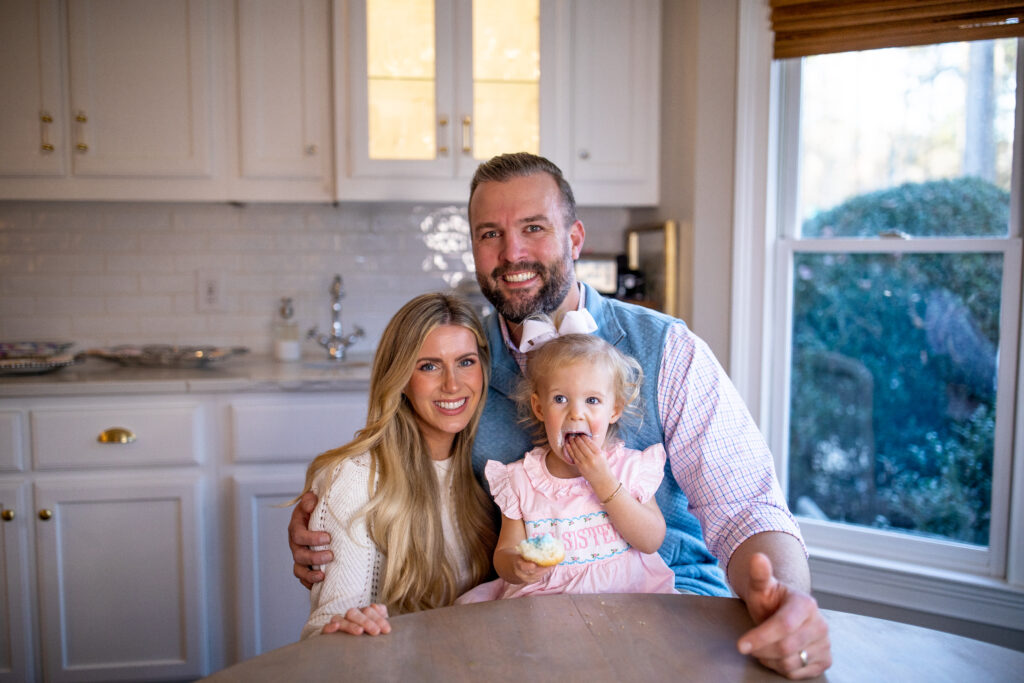 photos by Repurposed Photography