With a just a few weeks left until Easter Sunday, it's time to get everyone's outfit in order! Whether you're looking for a traditional and classic look, or want to try out bright florals and new patterns, I'm sharing a few Easter outfits for the family. Below, you will find coordinating pieces, pastels, and shop-able links!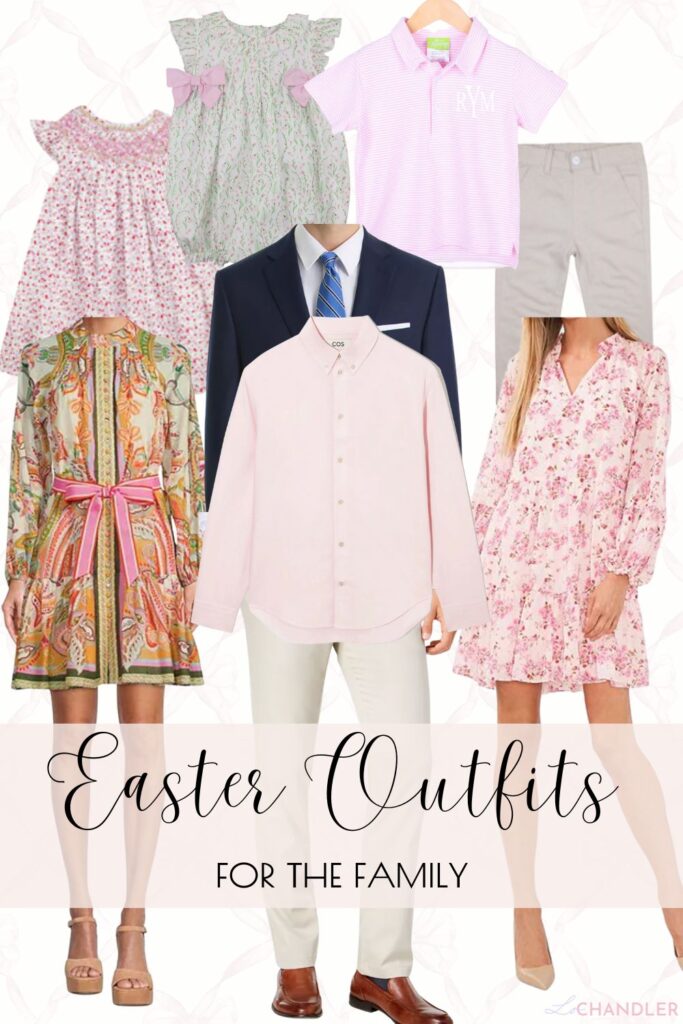 TRADITIONAL EASTER SUNDAY
If you want a traditional look for your family, these are great options! I've linked a classic blazer and a modest yet stylish dress perfect for Sunday morning service. The floral print bubble is also available as a toddler girl dress!
SHOP TRADITIONAL EASTER SUNDAY: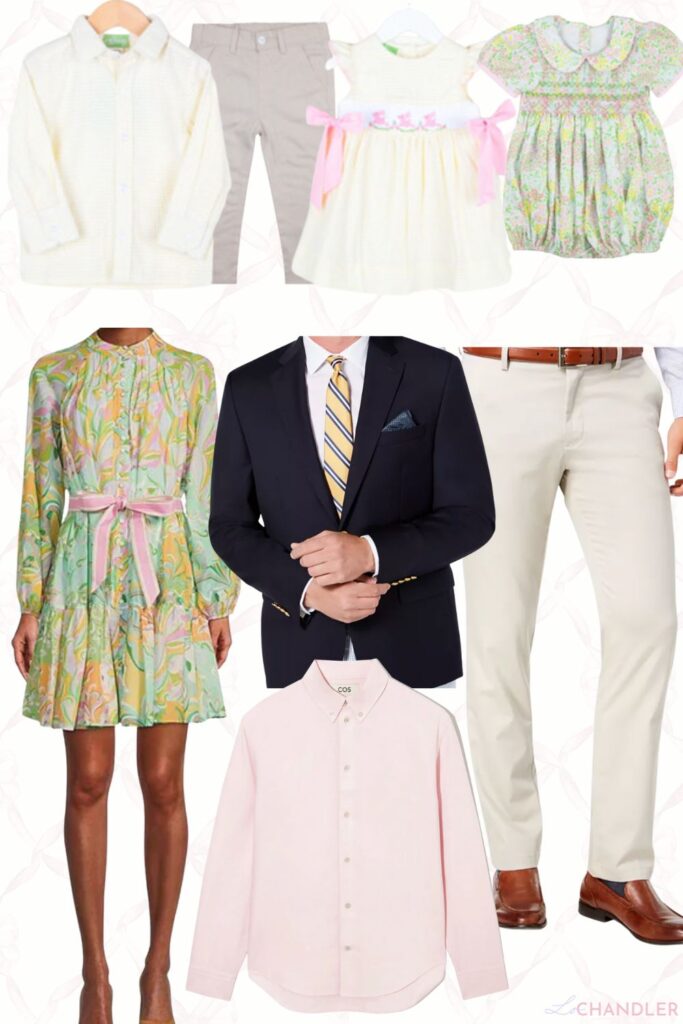 TRENDING PATTERNS
If you want a more trendy but still appropriate for Easter Sunday, I think these outfits are the way to go! I love the pastel blues and mixing greens and purples, and a monotone pastel suit will always be perfect for this occasion.
SHOP TRENDING PATTERNS: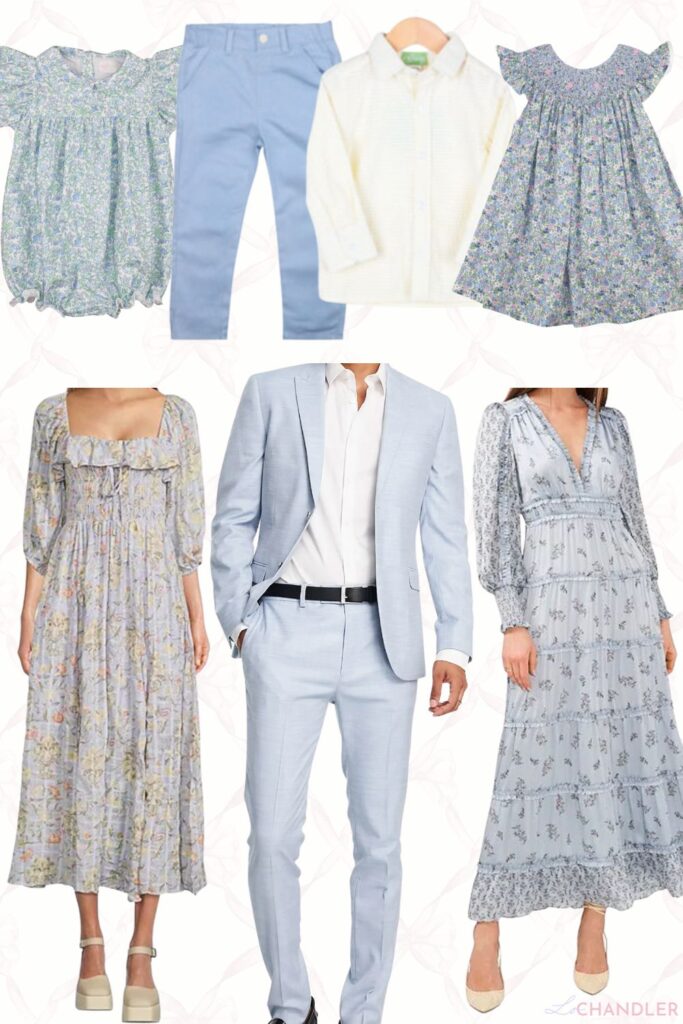 BRIGHT FLORALS
A bright floral print may seem like a basic choice for Easter/spring, but there's a reason florals are so popular this time of year. I think these pinks and greens compliment each other well and will definitely add a pop of color to your Sunday.
SHOP FLORALS: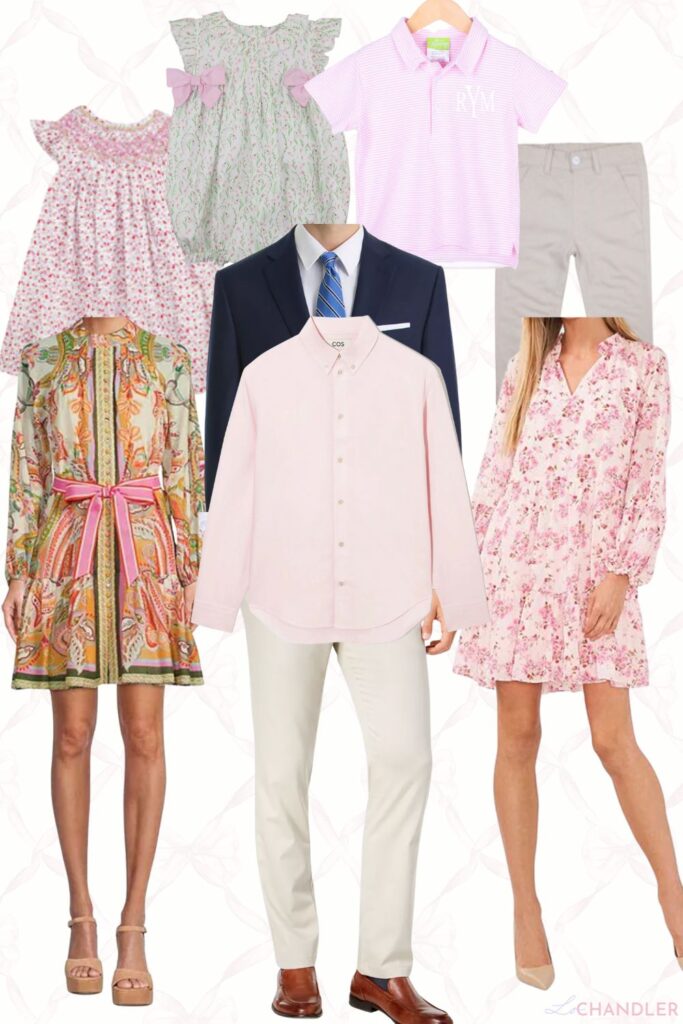 CLASSIC BLUE & WHITE
Nothing looks quite as sophisticated and ornate than a well put together blue and white ensemble. These looks are very traditional and classic but the richness of the colors will bring a new aesthetic and feel to your Easter Sunday.
SHOP BLUE & WHITE: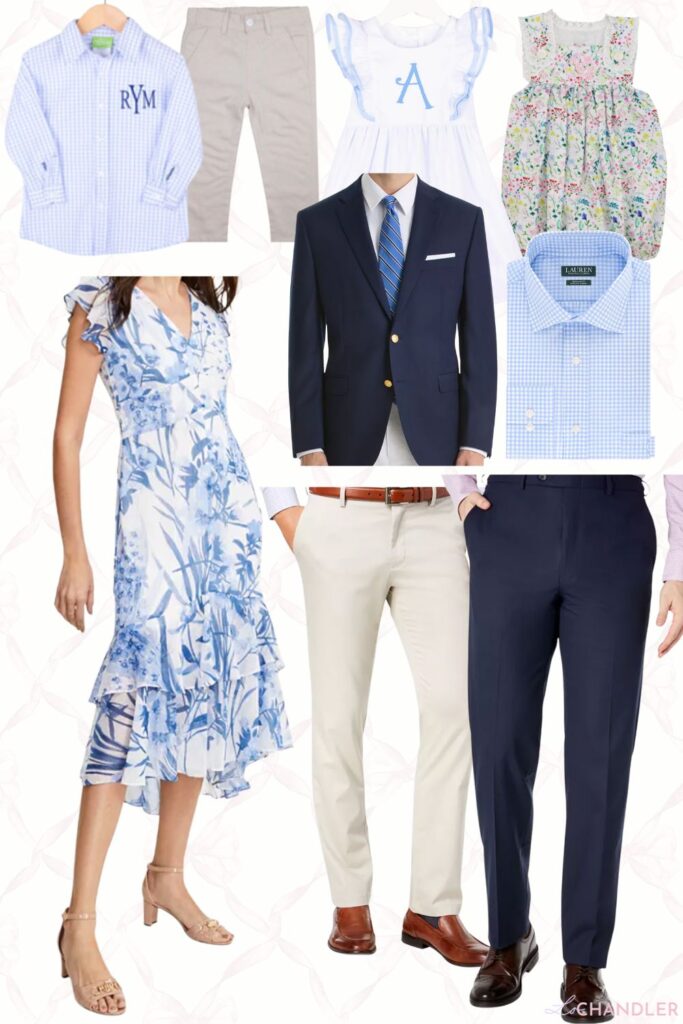 You and your family will look amazing in any of these Easter outfits for the family, and make sure to comment below which piece is your favorite!
If you want more springtime content, read how to host an Easter egg hunt and follow @lo_chandler on Instagram for seasonal content, recipes, and more!
Thanks for reading!
Xo -Lo