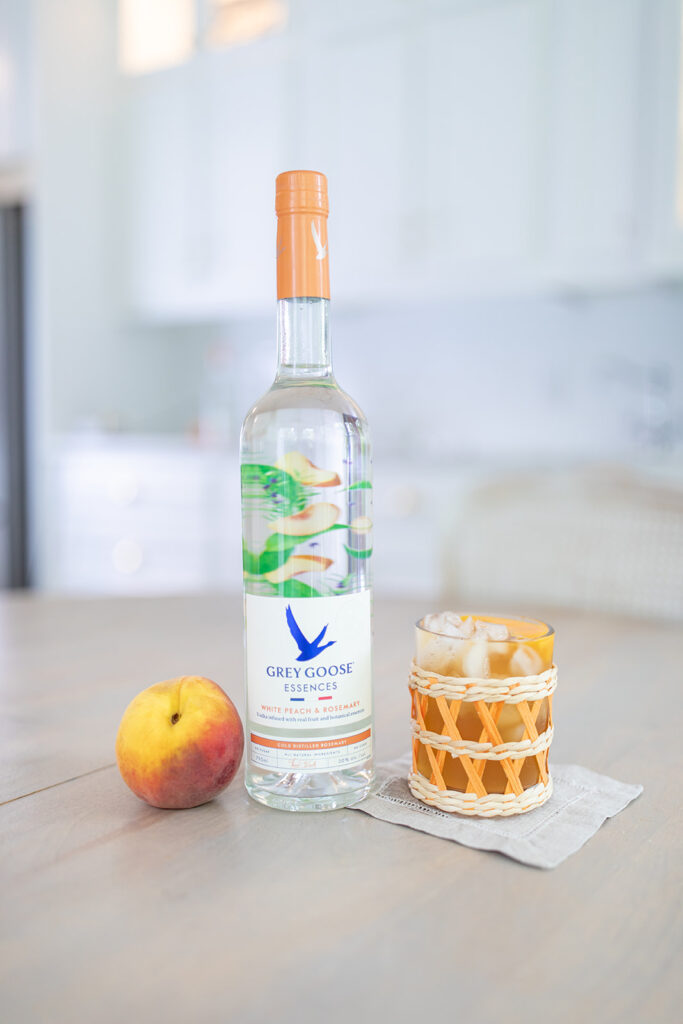 A twist on a true classic, this Georgia Peach Arnold Palmer recipe is one of my favorite drinks and is sure to be one of yours too! Made with Grey Goose Essences white peach and rosemary, this drink is refreshing and also reminds me of my Georgia roots. Keep reading for the best way to take your next Arnold Palmer!
What you need:
Iced tea
Lemonade
Grey Goose Essences white peach and rosemary
Fresh peaches to garnish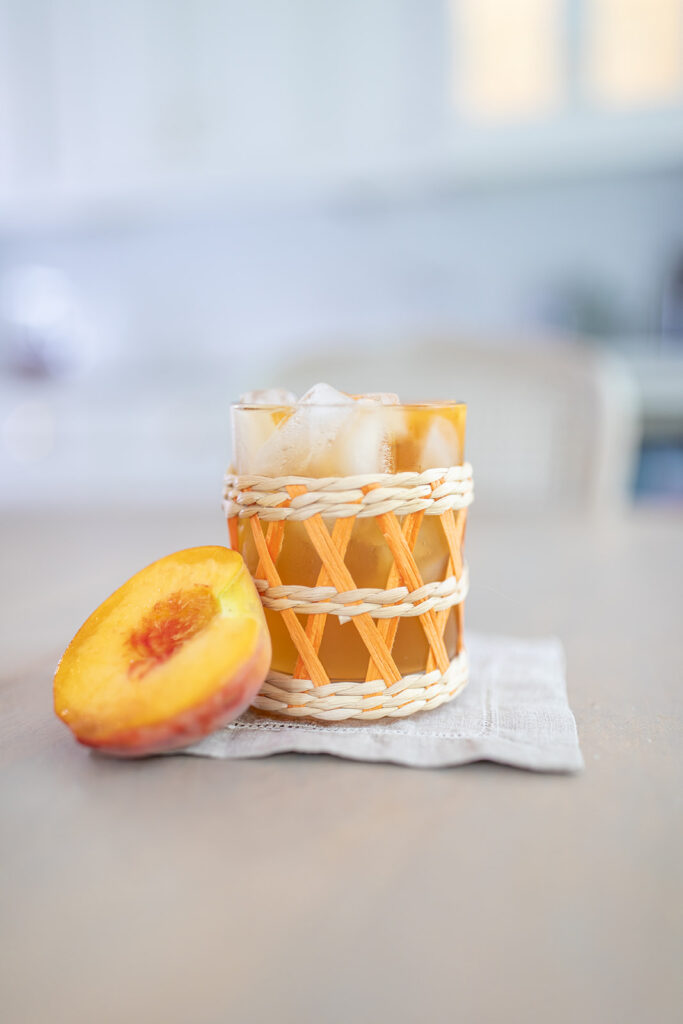 Georgia Peach Arnold Palmer:
Pour iced tea into glass.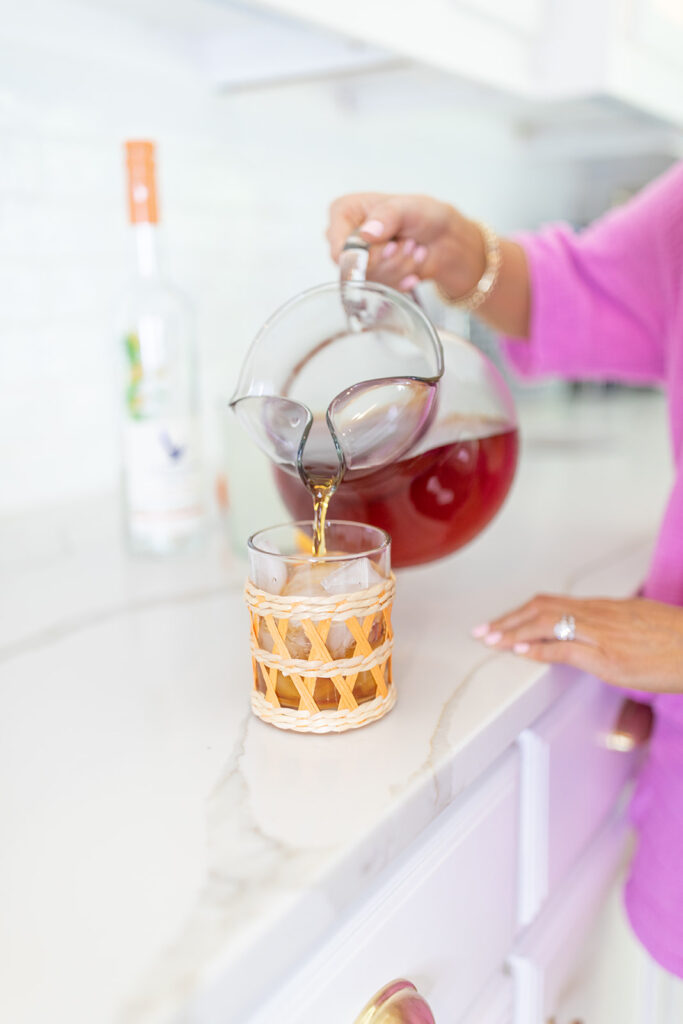 Add in the lemonade.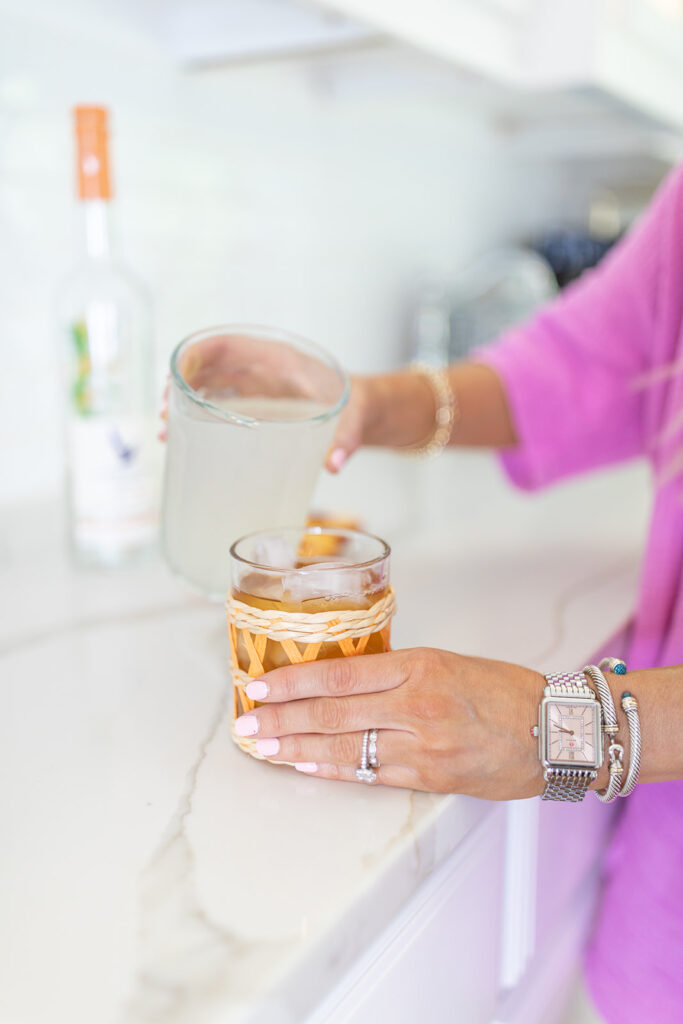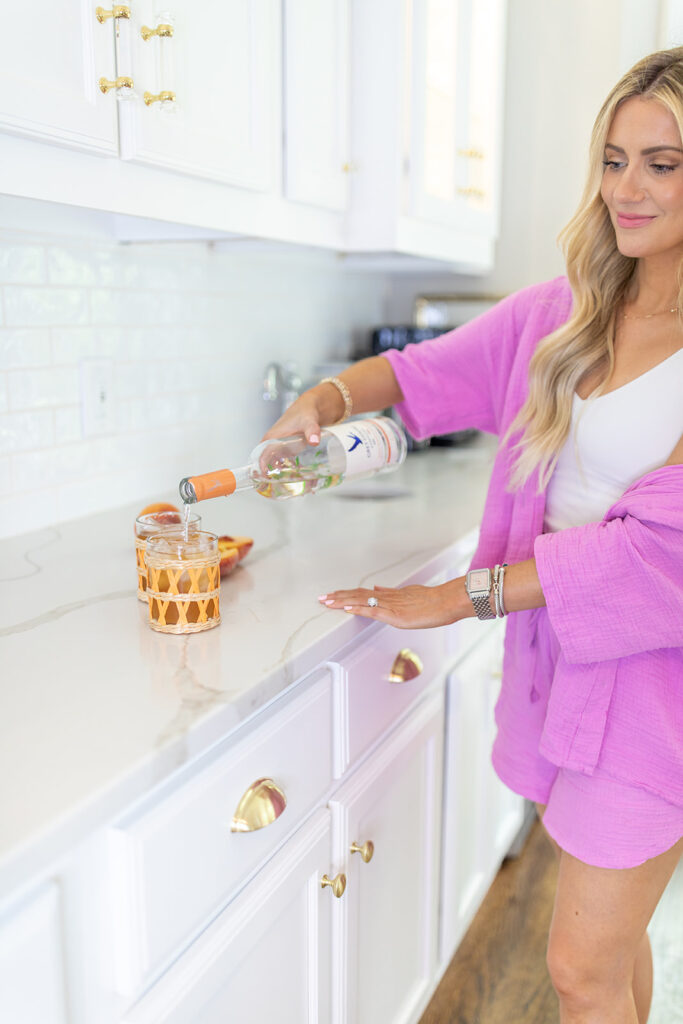 Stir and enjoy!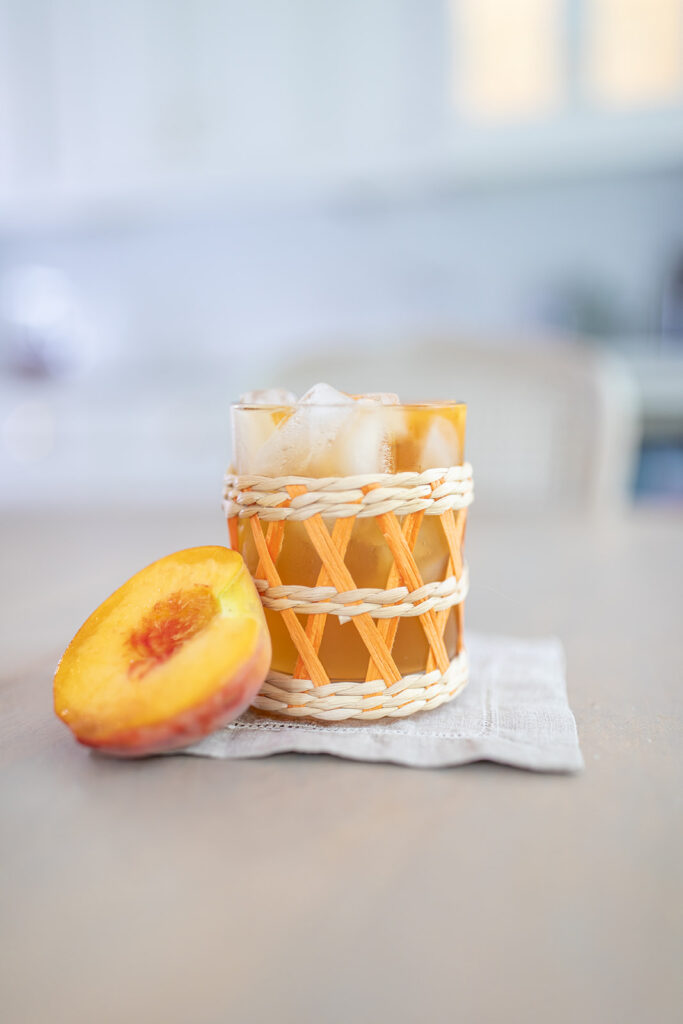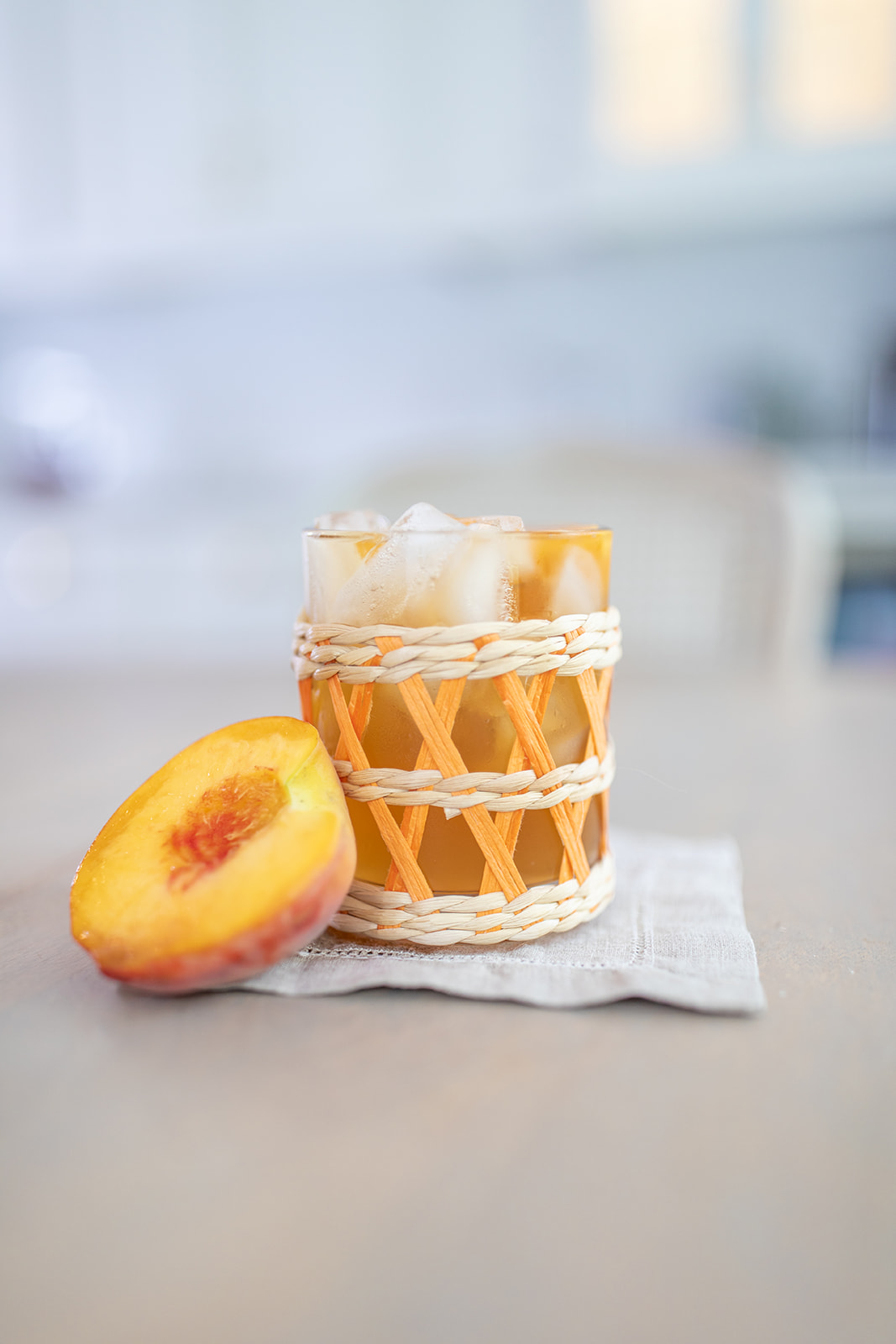 Georgia Peach Arnold Palmer
This is a classic Arnold Palmer with a southern twist! Perfect for enjoying on a summer evening.
Ingredients
lemonade

iced tea

fresh peaches

Grey Goose Essences White Peach & Rosemary
Instructions
fill the glass slightly less than halfway with iced tea

top the remaining half with lemonade until it's almost full , leave about one inch of room at the top

add 1.5 oz of Grey Goose Essences White Peach and Rosemary

stir, and add fresh peaches on top to garnish
If you want to see this drink from start to finish, watch this reel on my Instagram. And let me know in the comments below or on Instagram how you liked this Arnold Palmer recipe.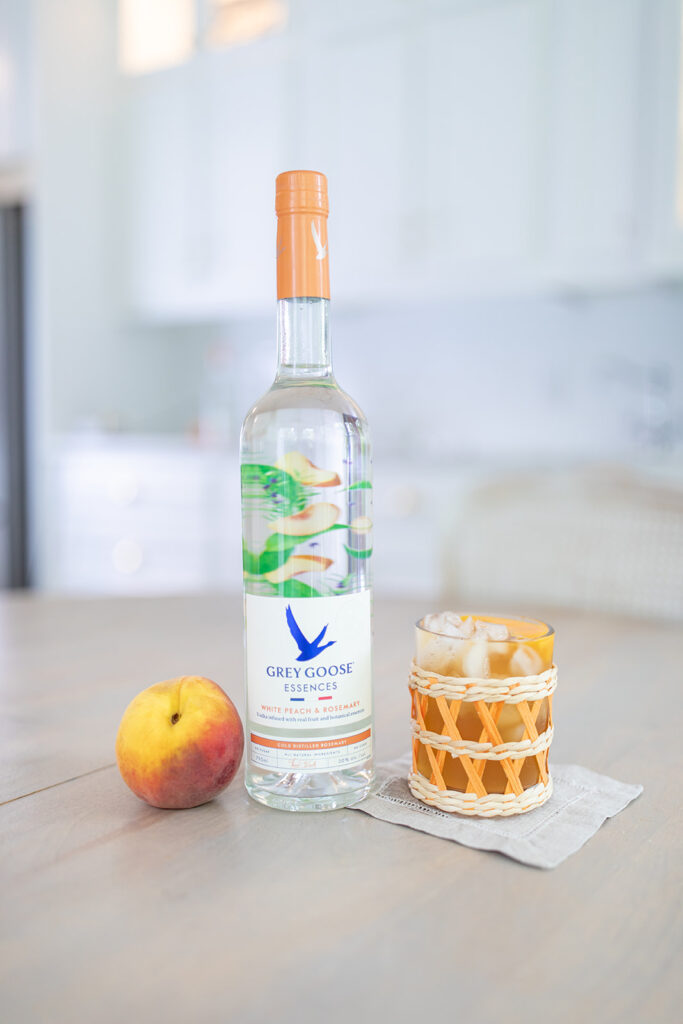 Click here to see me make this cocktail step-by-step !
Shop the Post:

Looking for more from Grey Goose Essences? Check out their other flavors here and click here for a frozen strawberry lemonade made with their strawberry and lemongrass vodka. You don't want to miss out on these drinks this summer!
Can't get enough peaches? I have the best recipe for peach baked brie on this post.
Thanks for reading!
Xo -Lo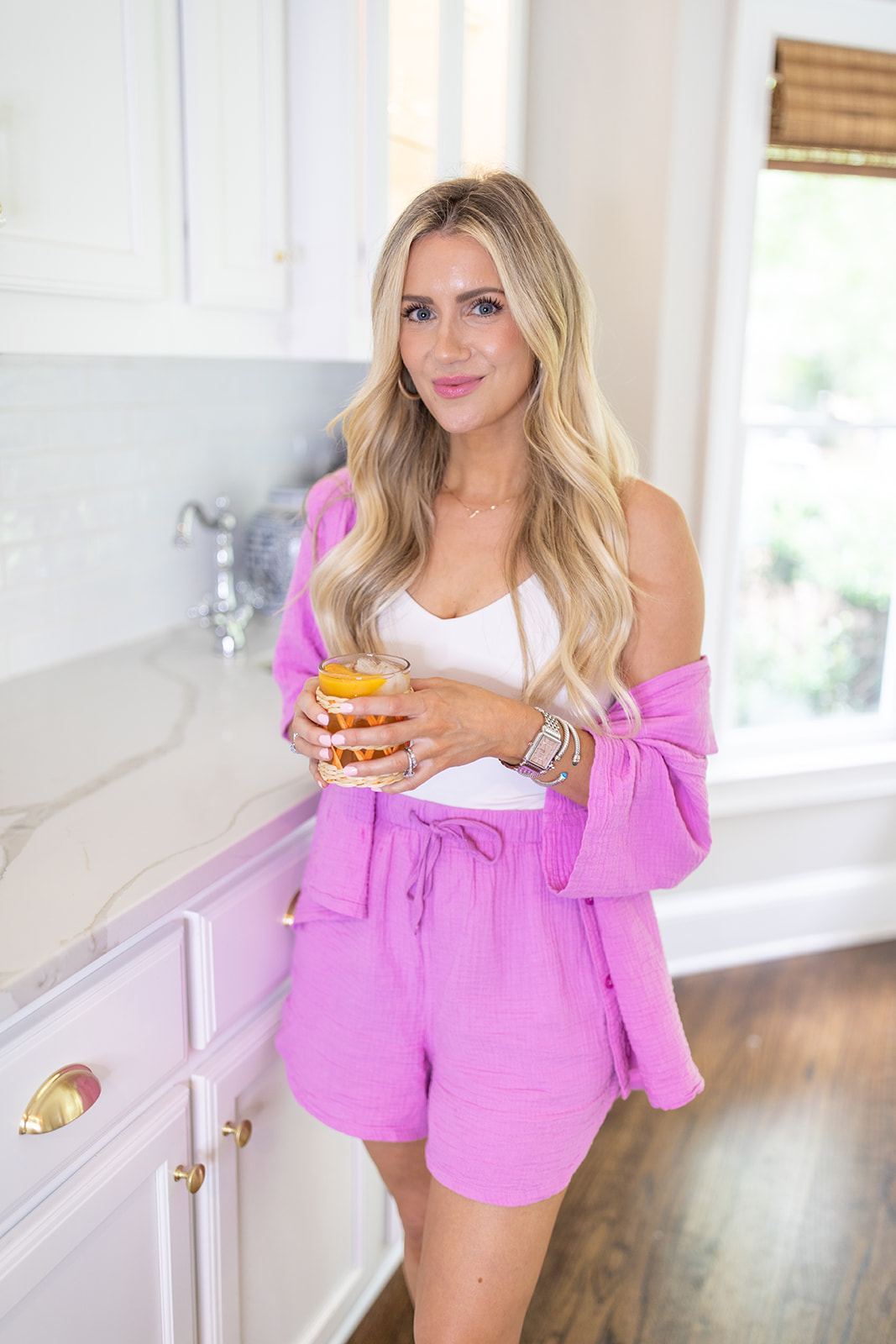 photographs by Repurposed Photography