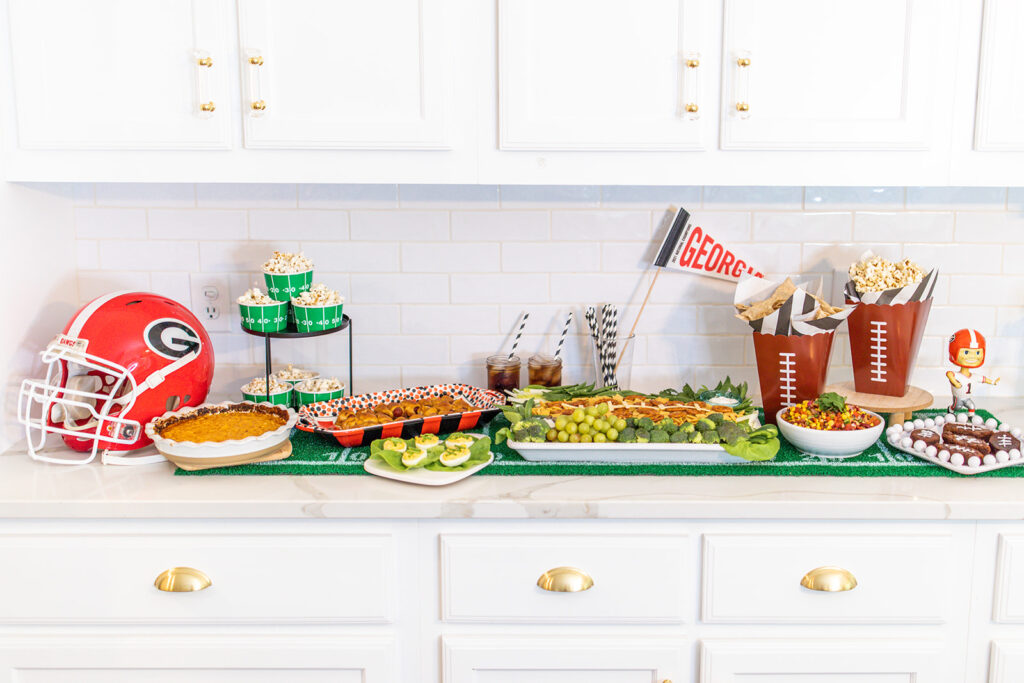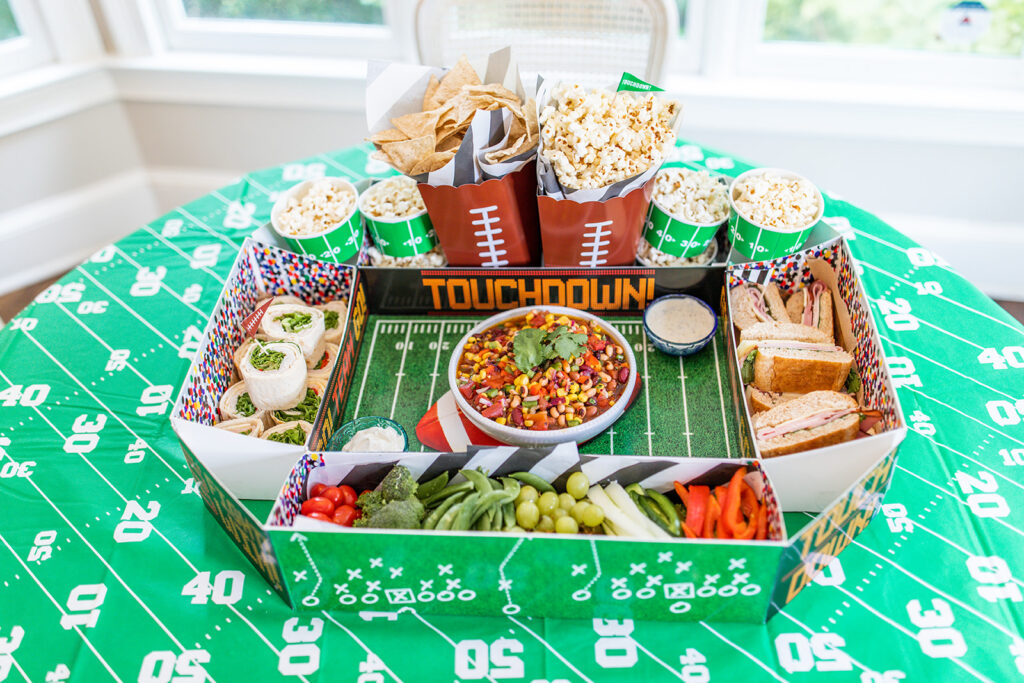 Football season is finally here which means it's time to start planning and prepping your next tailgate! I've rounded up some of my favorite and easy tailgating side dishes that complete any Saturday or Sunday afternoon. Keep reading for tailgating essentials, recipes, and inspiration for the upcoming tailgating season!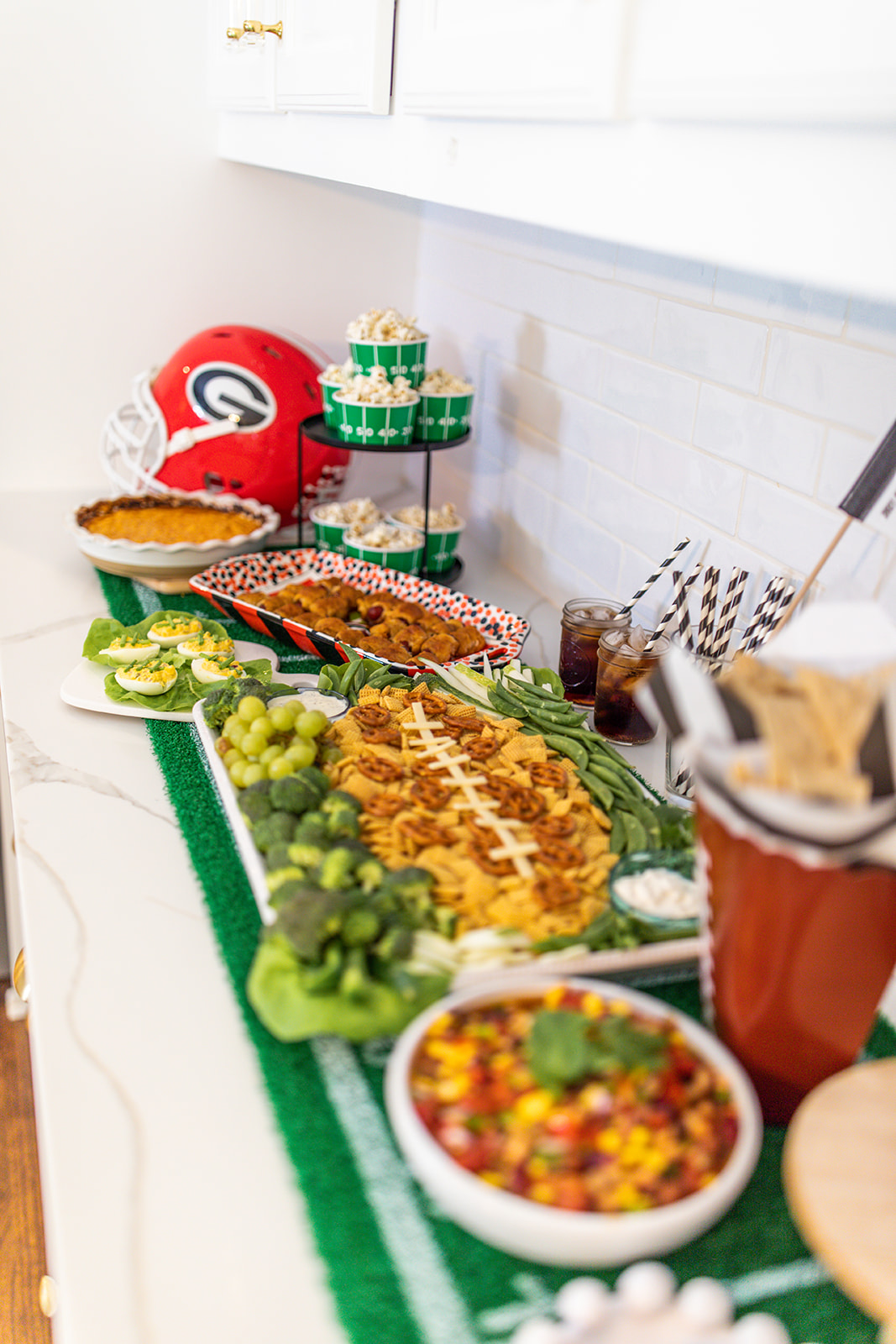 Sweet & Smokey Pigs in a Blanket
Pigs in a blanket are such an easy appetizer for any gathering, but especially a tailgate. Easy ingredients and just a few prep steps plus an easy dish to travel with, make sure you're stocking up on this bite size side!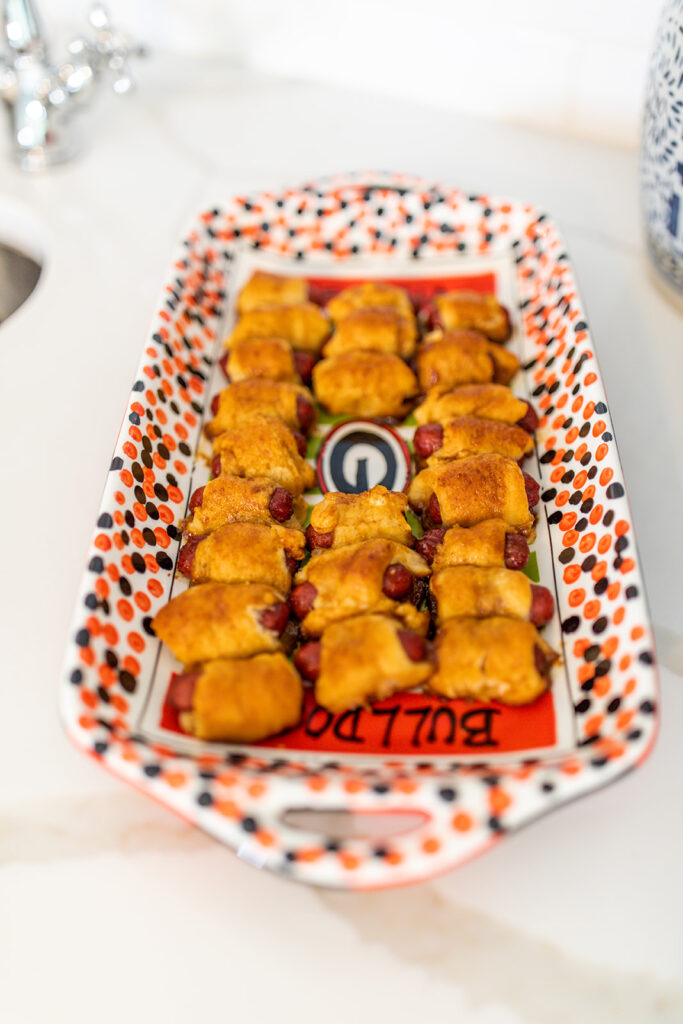 What you need:
1 roll crescent roll dough
1 pack "lil smokies" style mini sausage
1/4 cup Worcestershire sauce
1 tsp smoked paprika
1 Tbsp dijon mustard
1/2 stick butter
1/2 cup brown sugar

What to do:
Preheat oven to 375
Spread out crescent dough on large cutting board and cut into thin slices, just thick enough to wrap around an individual sausage
Wrap each sausage with crescent dough and place in large baking dish or casserole dish, set aside
In small saucepan, add Worcestershire, paprika, mustard, brown sugar, and butter and bring to a simmer. Continue to simmer, stirring often, until the sugar is fully melted.
Carefully pour the mixture into the baking dish, directly on top of the pigs in a blanket. It's okay if there is extra at the bottom of the dish, the crescent roll will soak up the extra sauce as it bakes.
Bake for 20 to 25 minutes, until crescent rolls are fully cooked.
You can serve right out of the baking dish or transfer onto a festive platter, enjoy!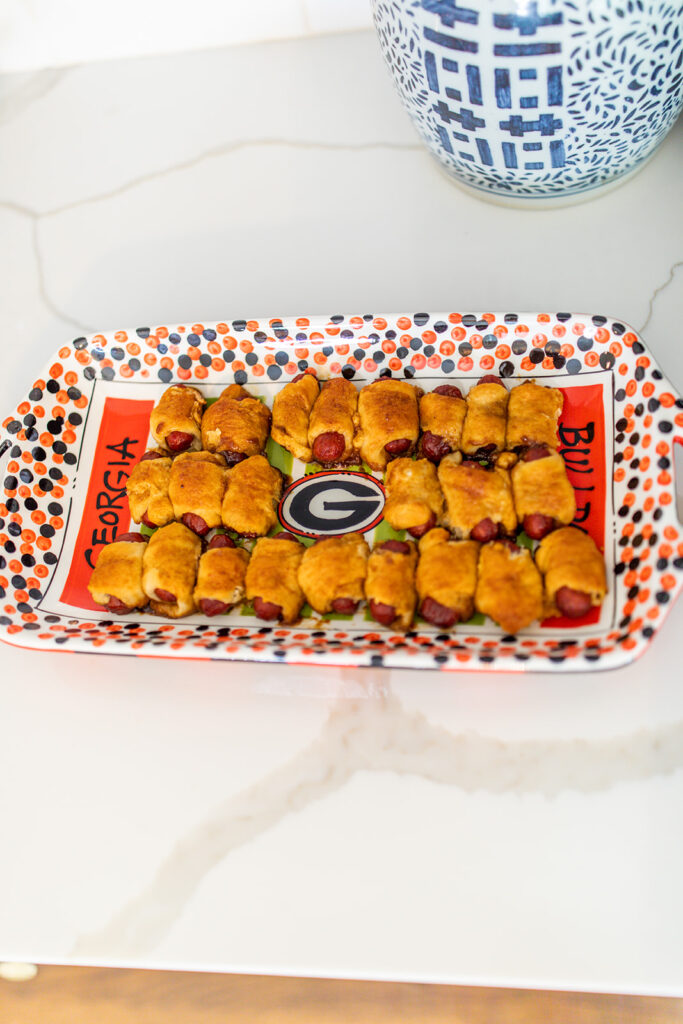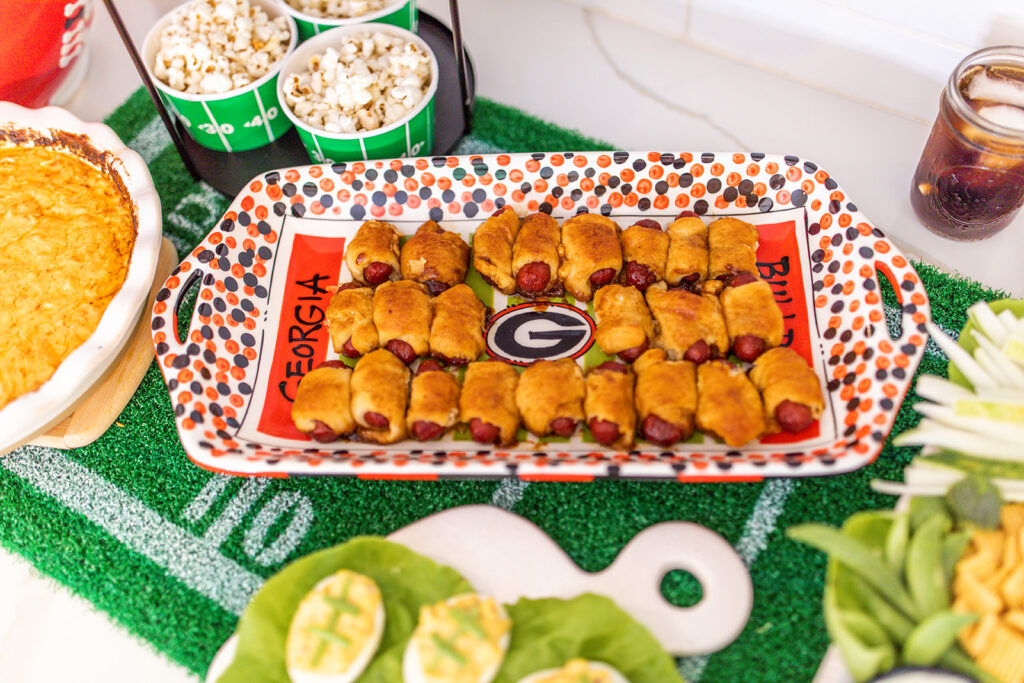 Cowboy Caviar
Cowboy caviar is the perfect dip on game days. It's easy to make and easy to transport to wherever you're watching the game. You can find this recipe here.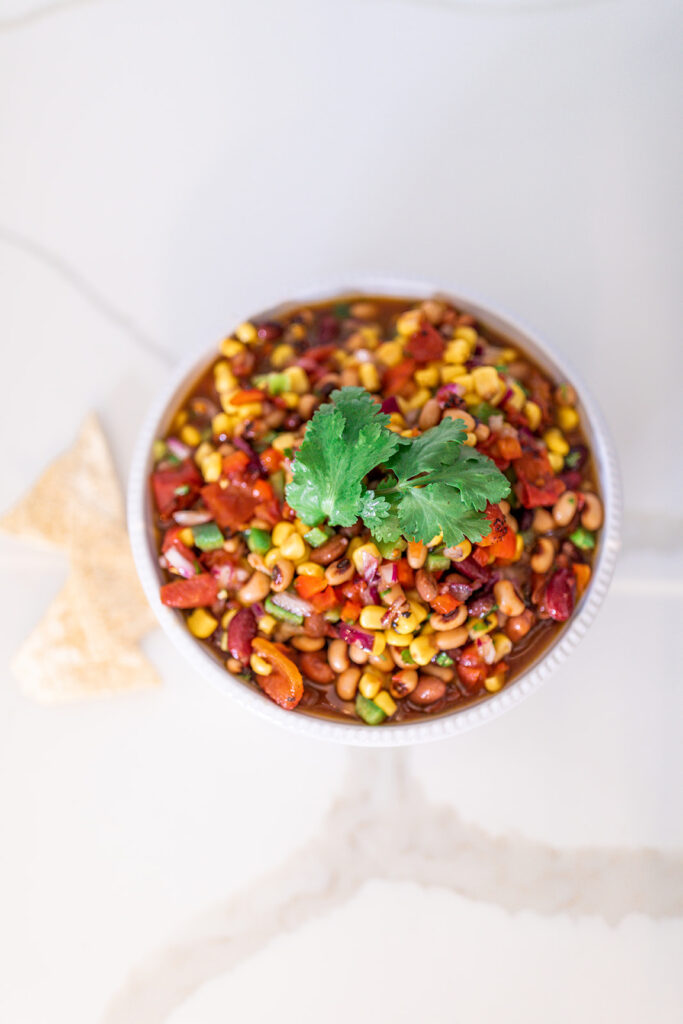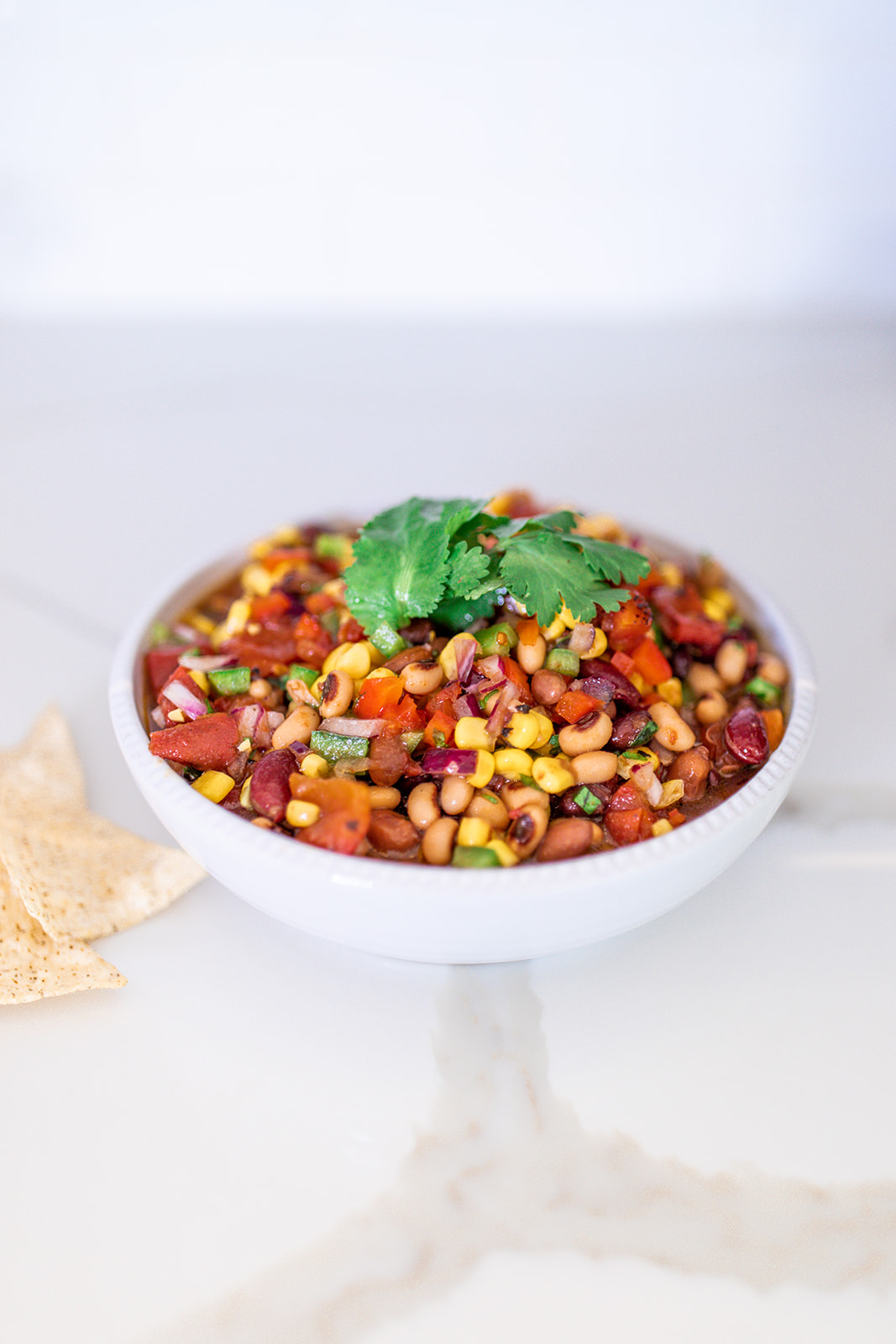 Deviled Eggs
Deviled eggs are another great side dish and simple to make! I followed this sweet and southern deviled eggs recipe and they were delicious!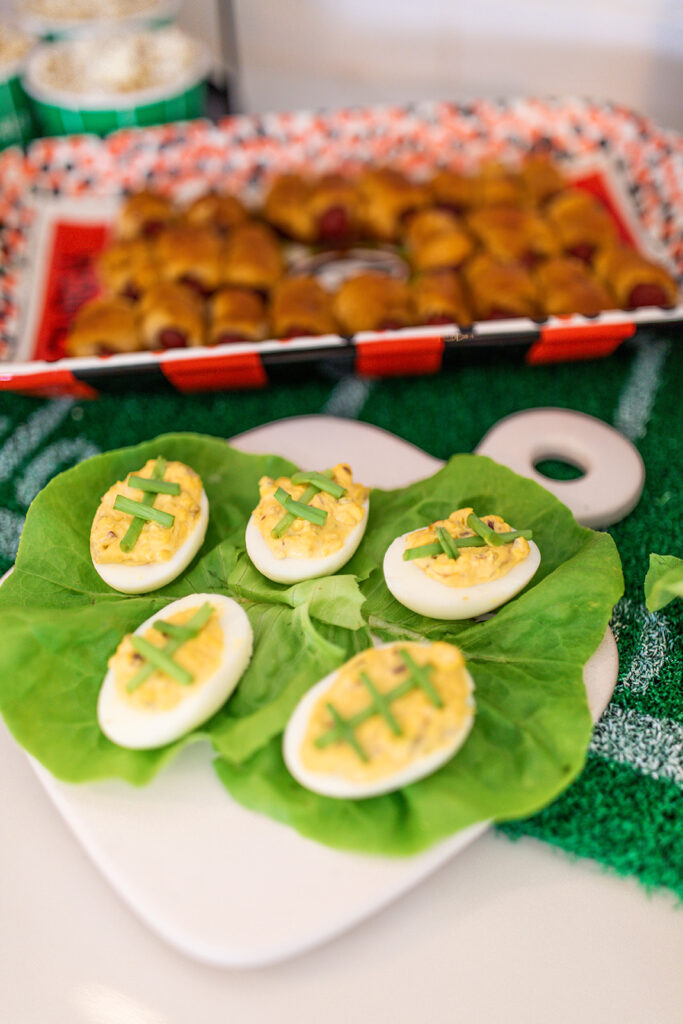 Tip: Use fresh chives or green onions to create laces to turn your eggs into footballs!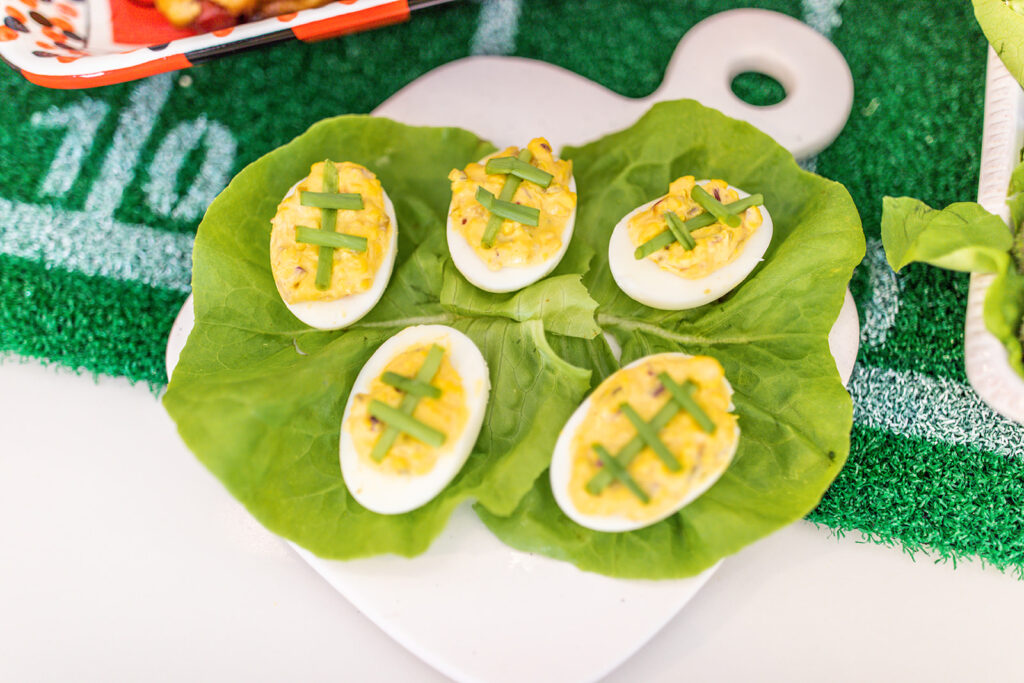 Buffalo Chicken Dip
Buffalo chicken dip is an absolute must for any sporting event, but especially college football. There are a lot of different recipes to this classic side dish but I find this recipe to be the easiest and a crowd favorite!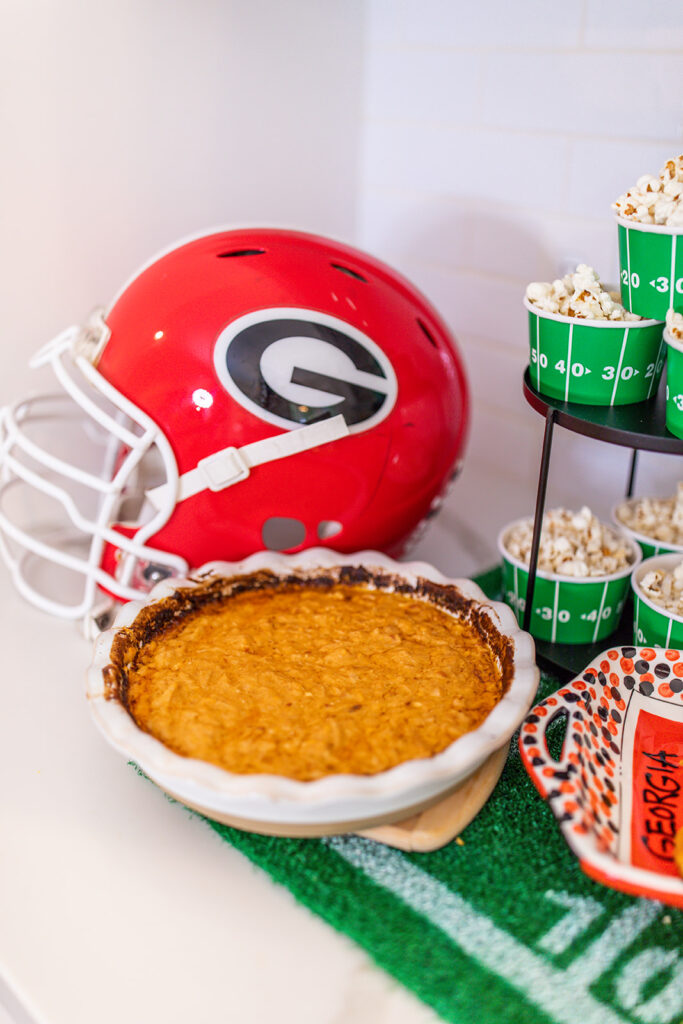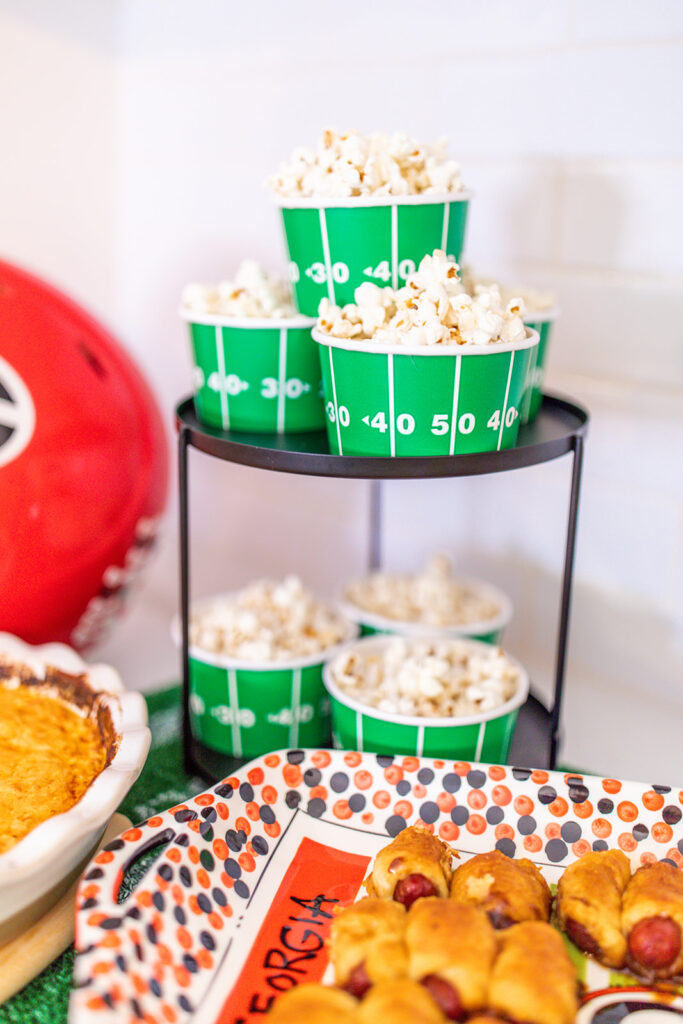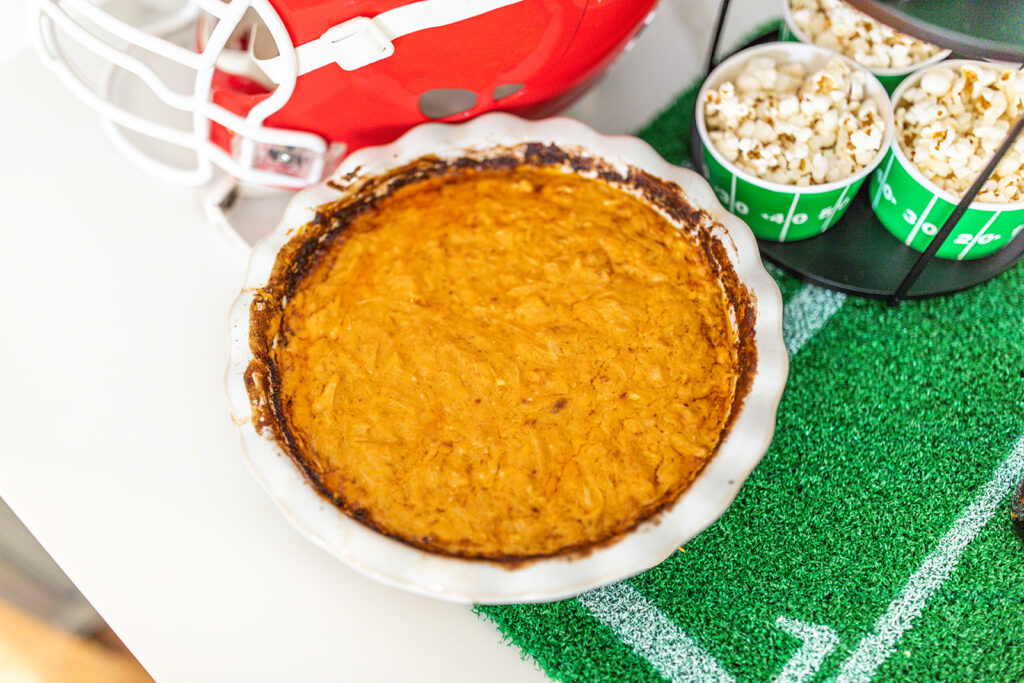 Chex Mix + Veggie Tray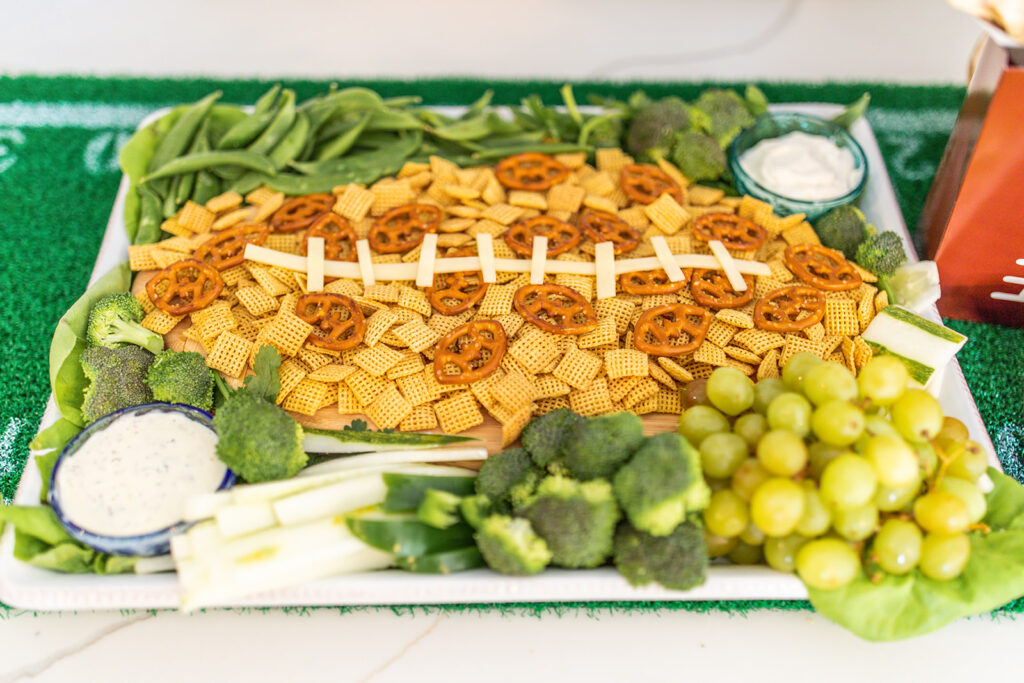 A veggie tray is a necessity at parties and tailgates, so why not spice it up with some chex mix? You'll be getting a crunchy and salty side while also getting some veggies in for the day! I used slices of white cheddar cheese to create "laces" on my football shaped spread. Don't forget to add sides of ranch and blue cheese for dipping!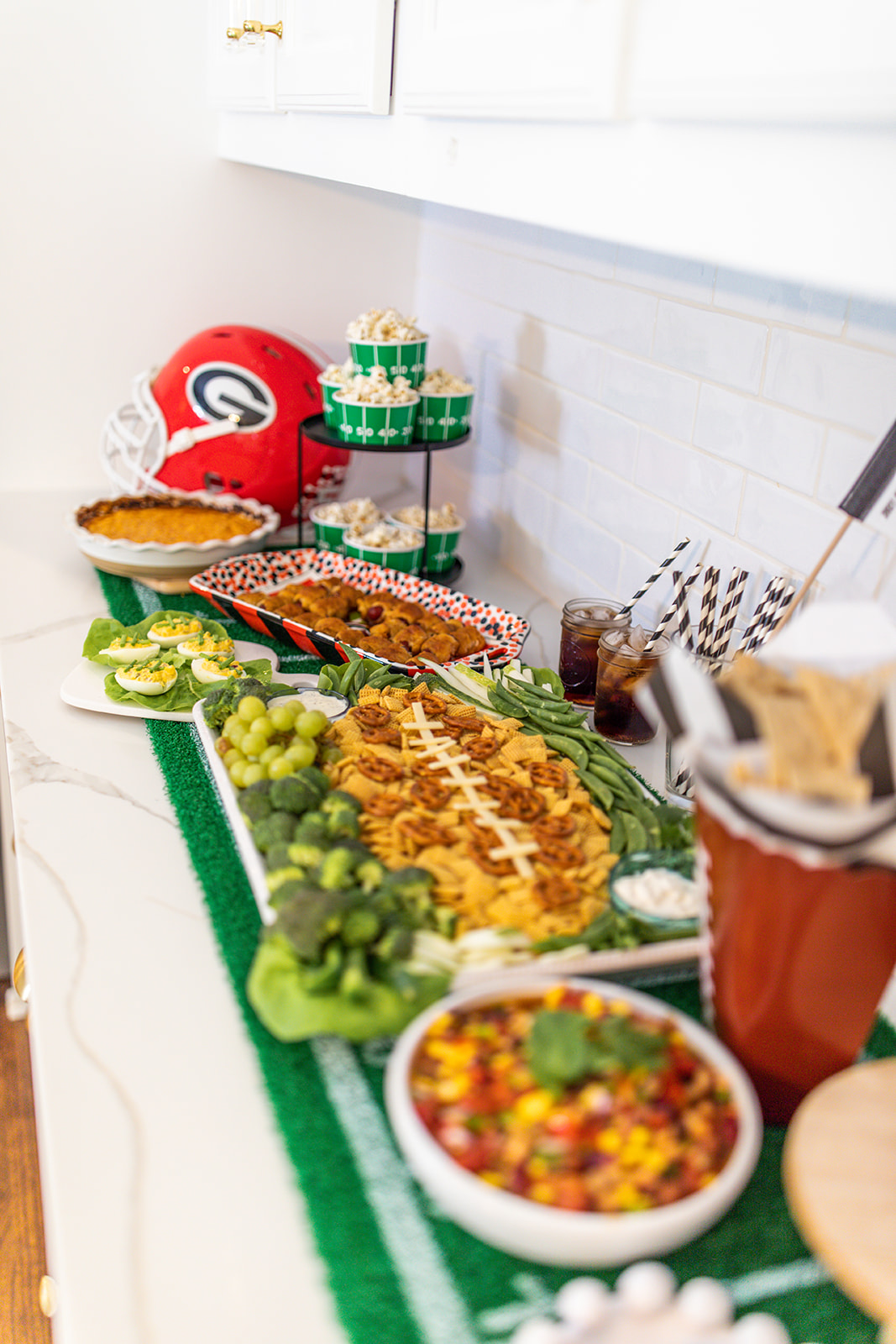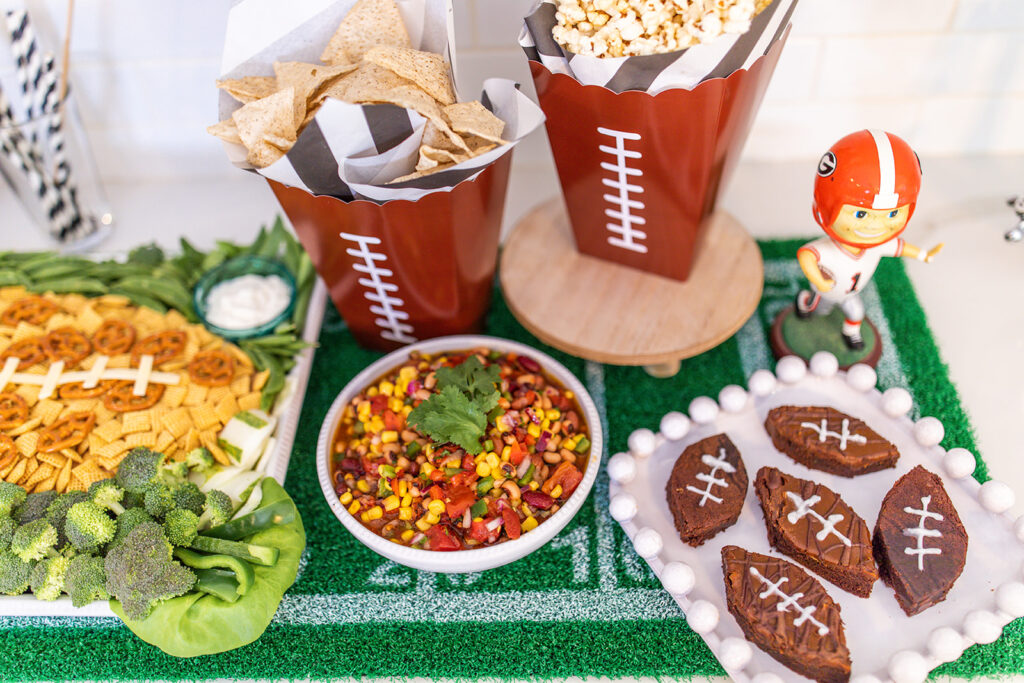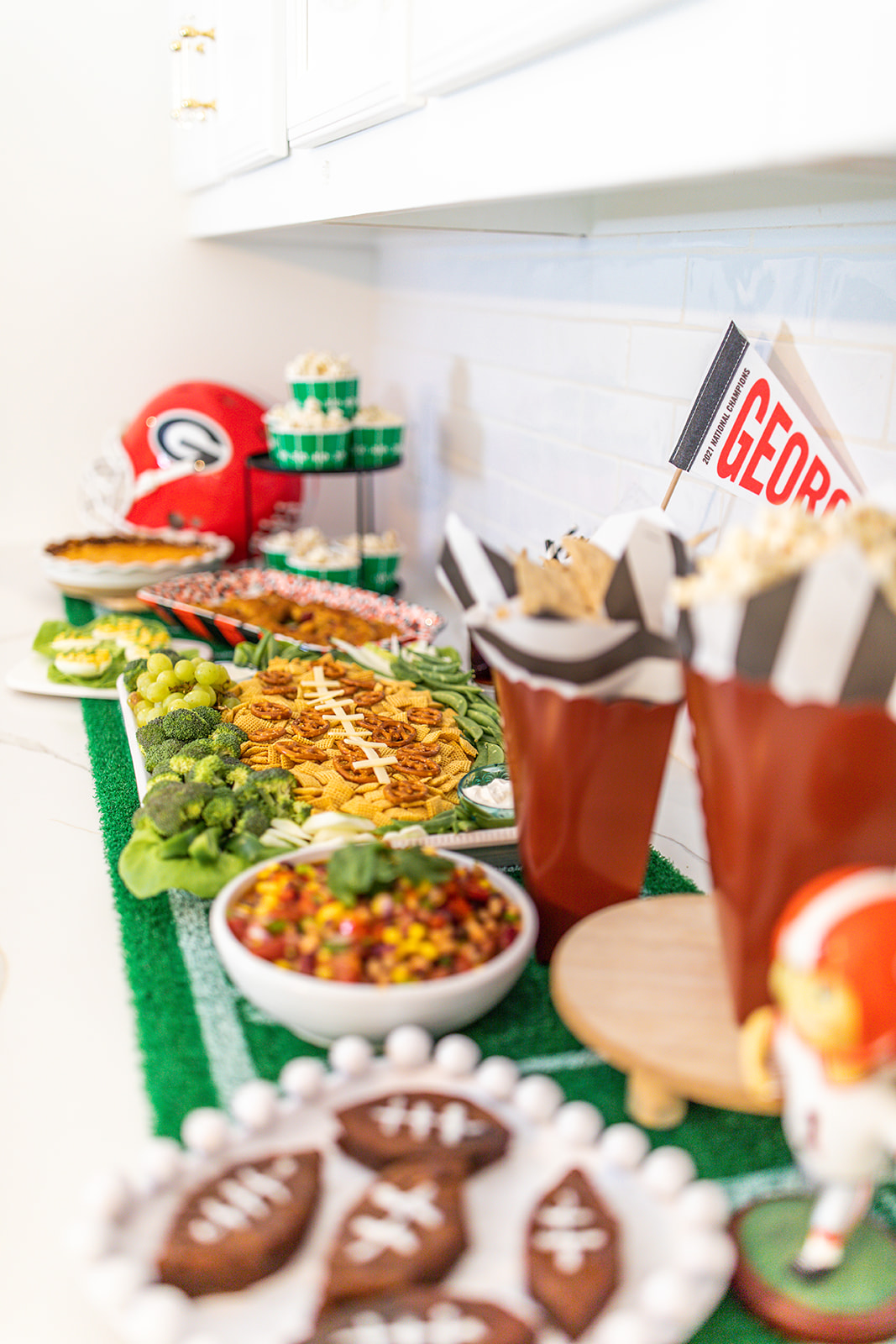 Laces Out Brownies
Sometimes it can be hard to find time to bake during a game day, just grab some store bought and spruce them up!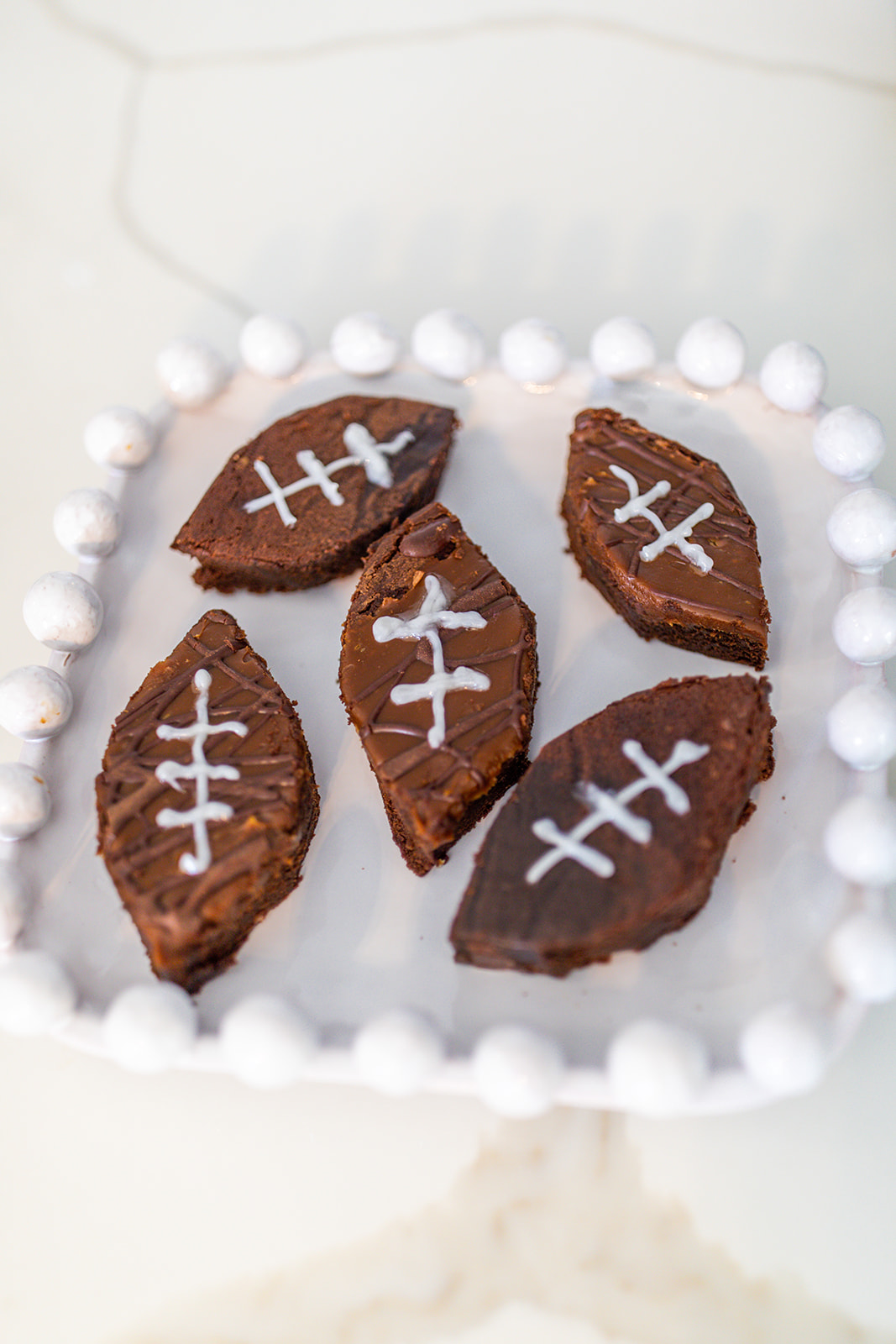 This one is easy to fake if you don't have the time to bake! Just grab some store-bought brownies from the bakery section and cut into football shapes. Top with white icing to create the laces and you have a festive treat in minutes!
Snack Stadium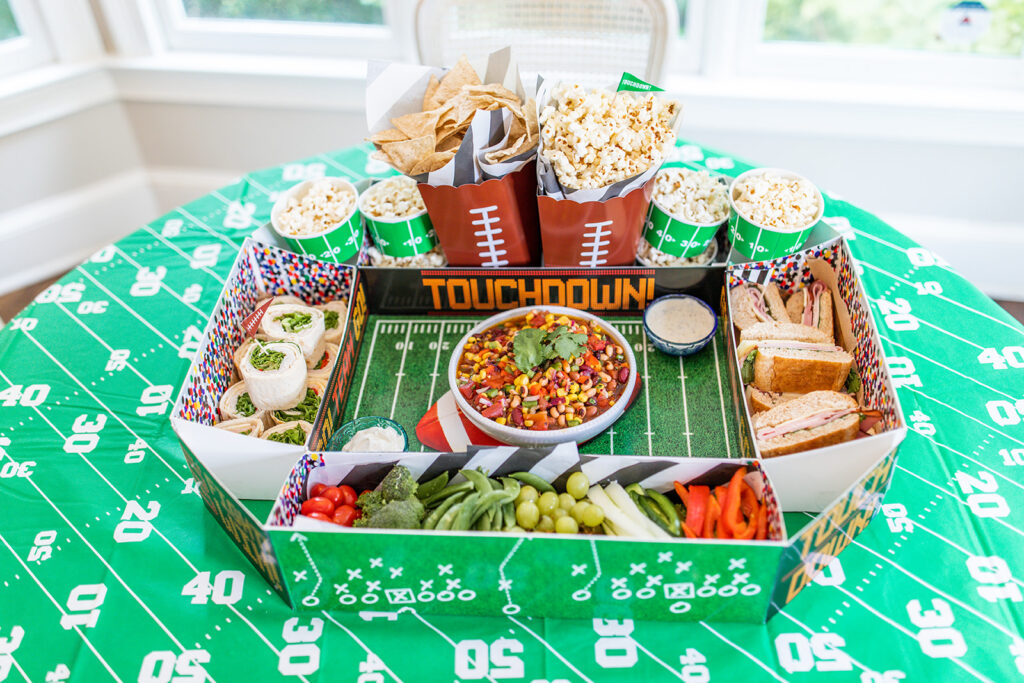 This snack stadium will be an absolute game changer for your tailgates this year! Not only is it festive and fun but can fit anything from to sandwiches to wraps, veggies to chips, and more! Go the extra yard with this side dish to win over your tailgating party.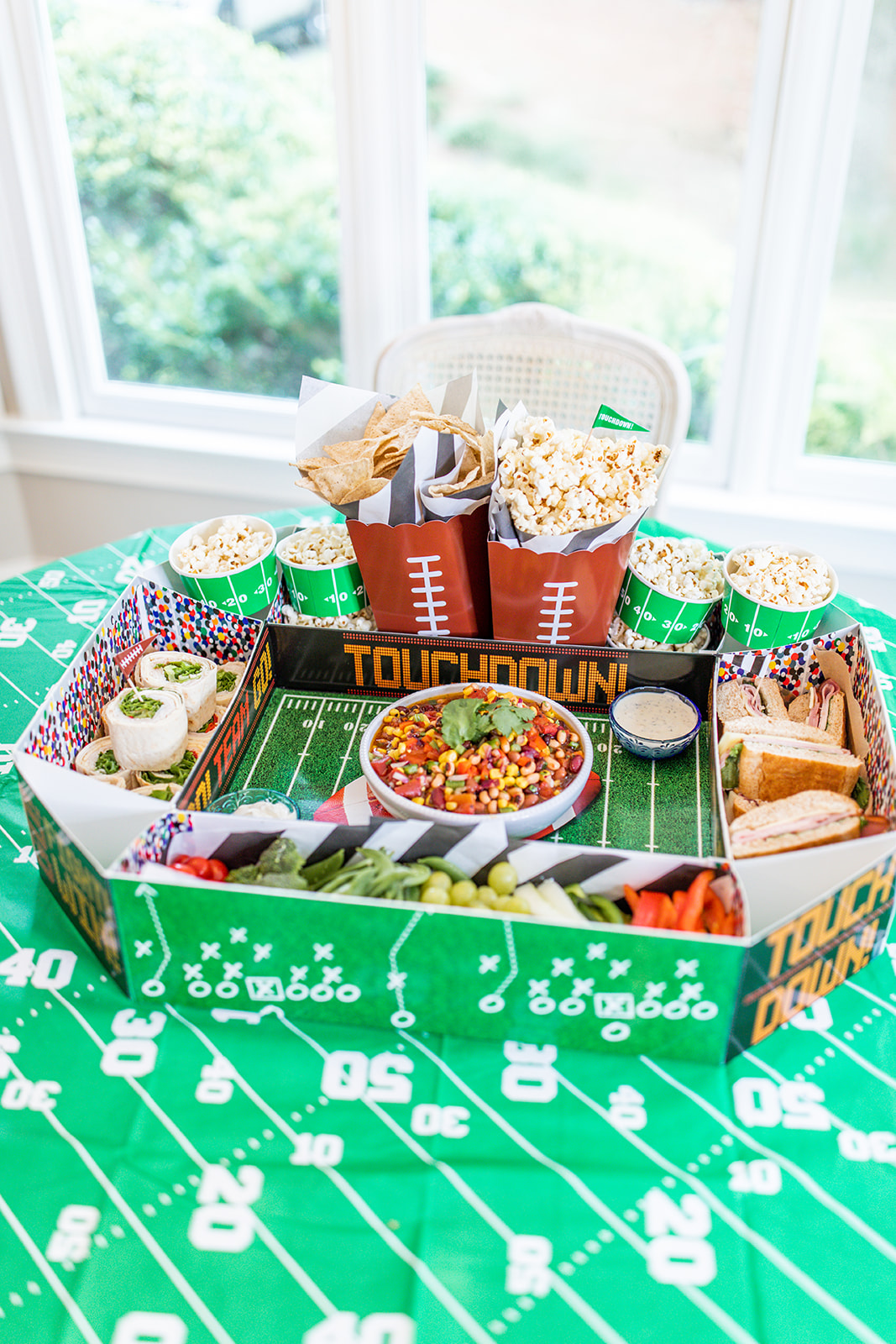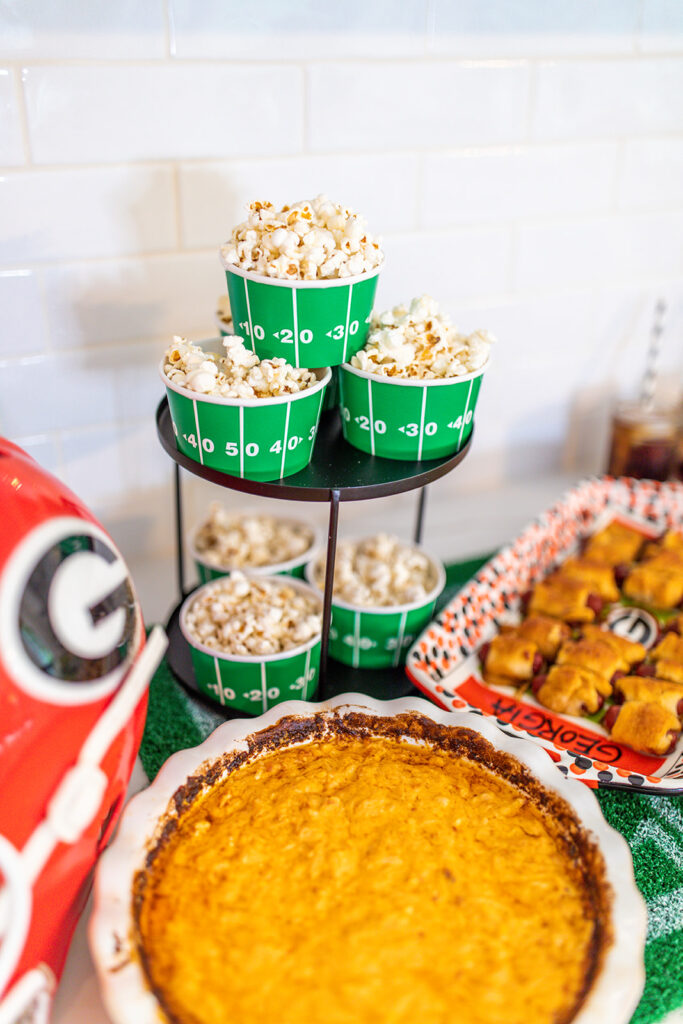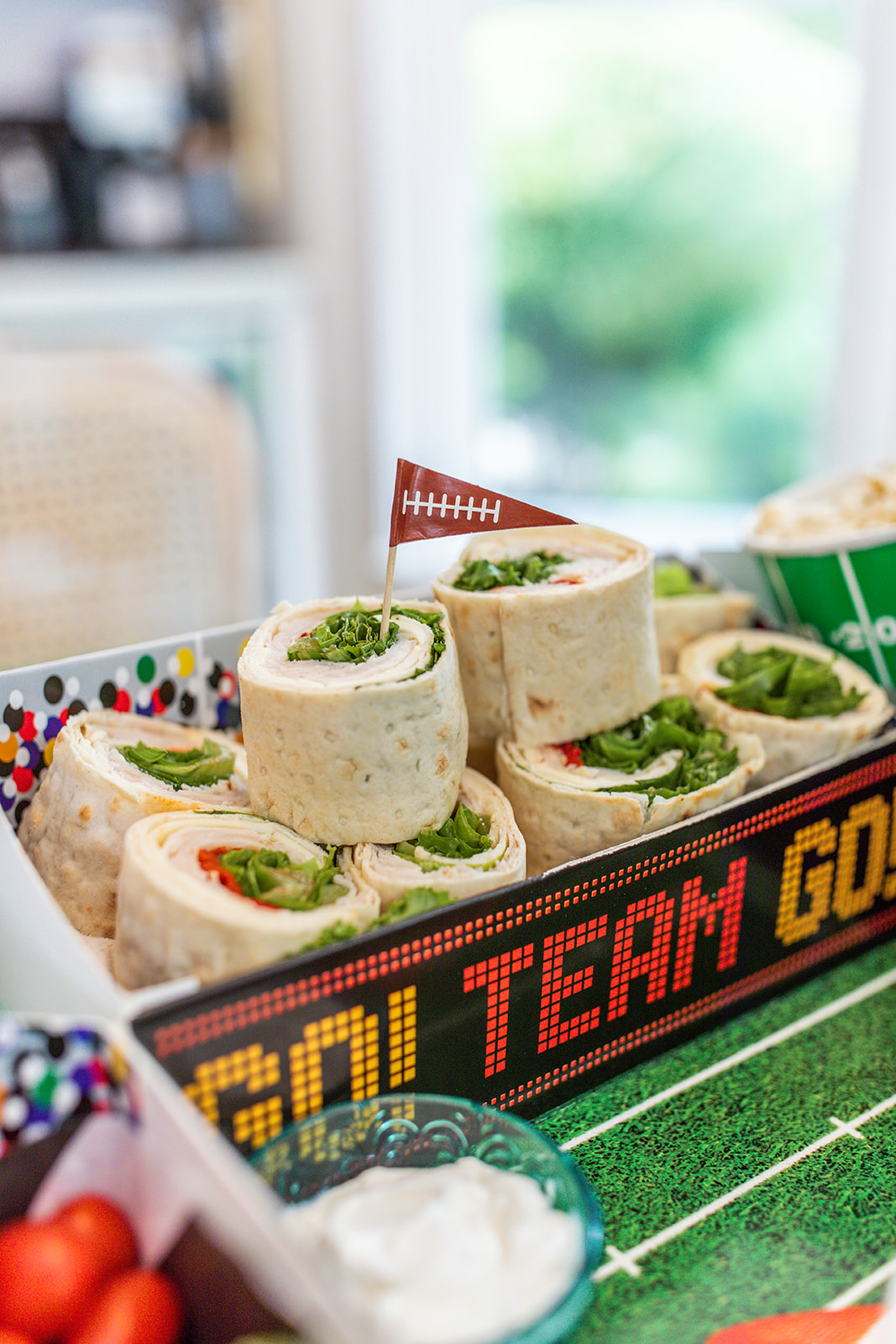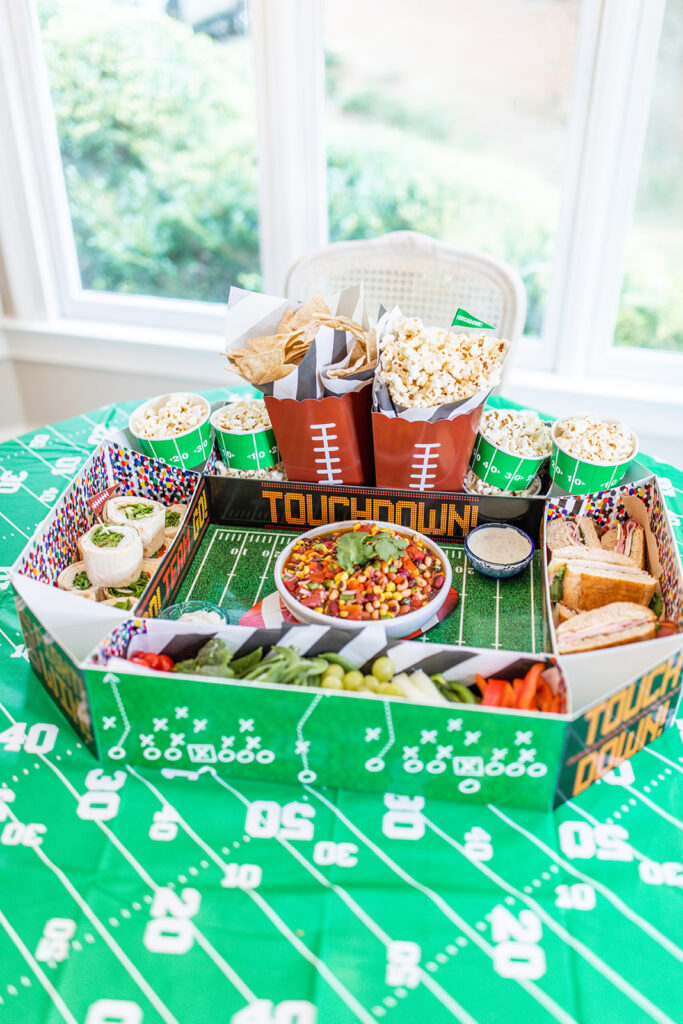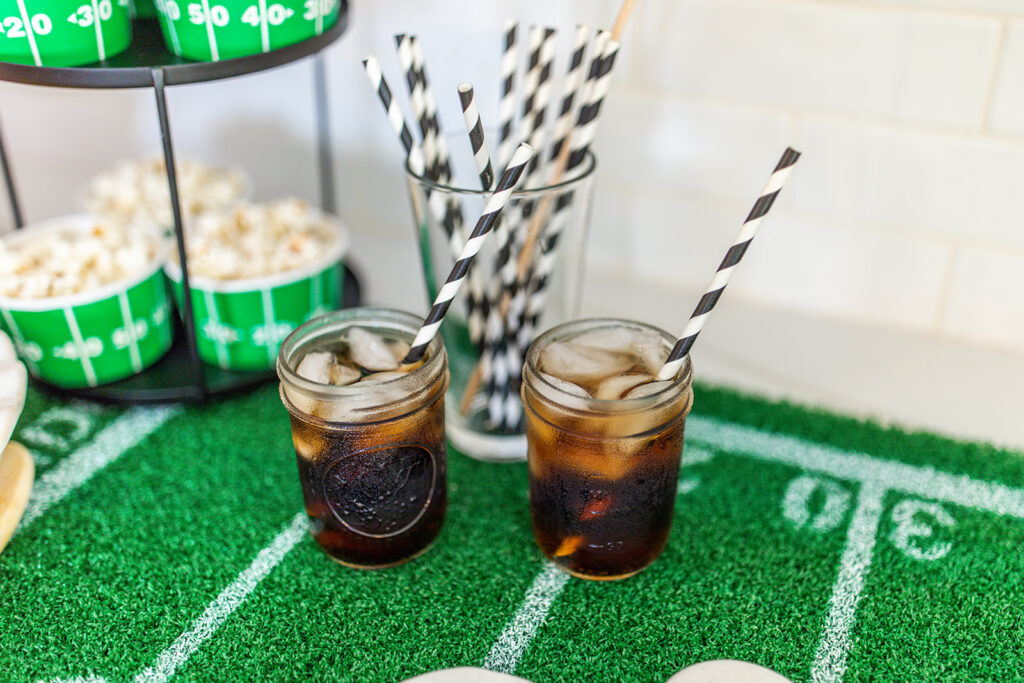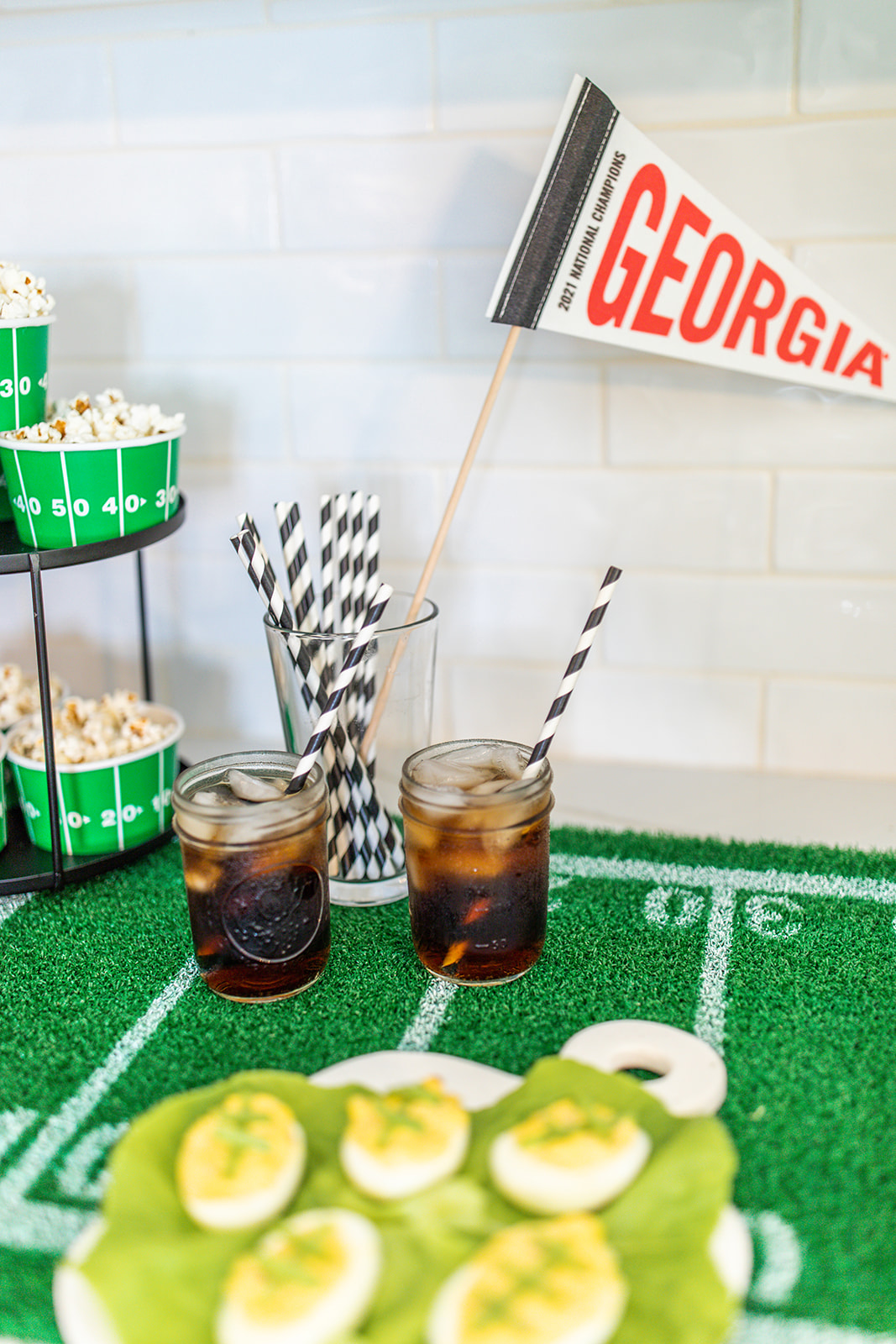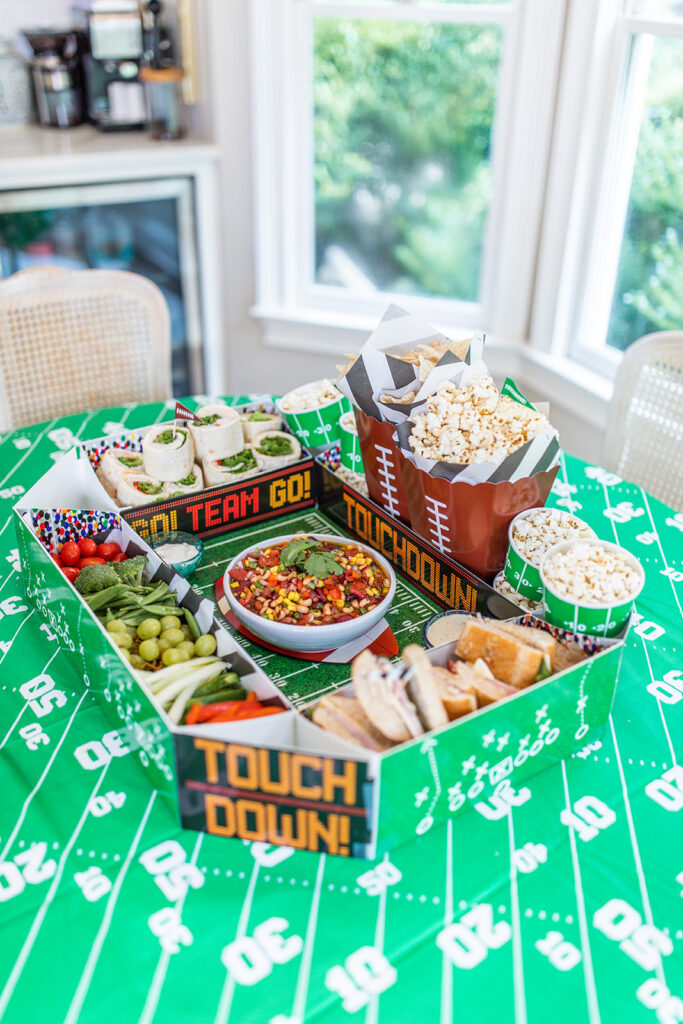 Shop the Post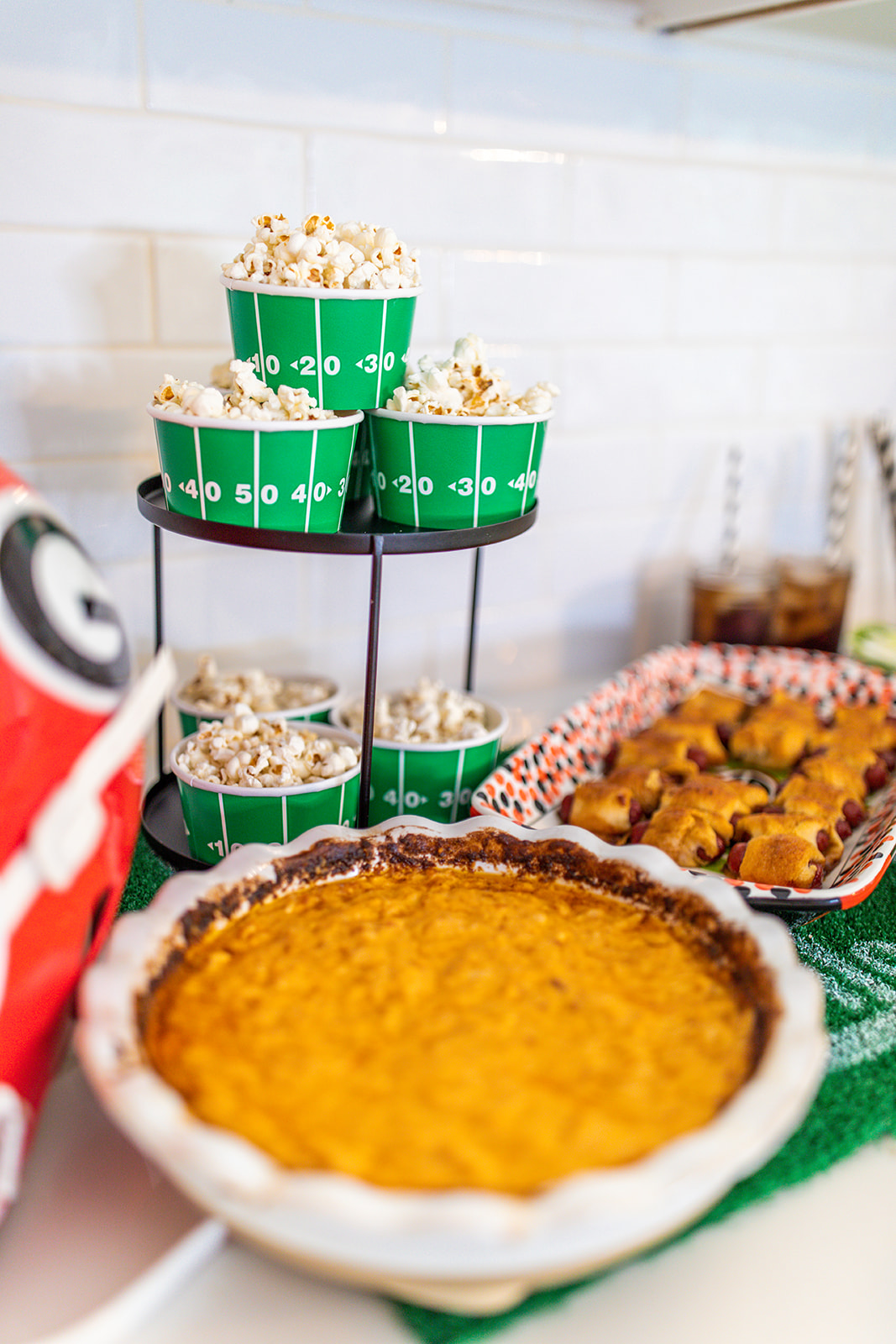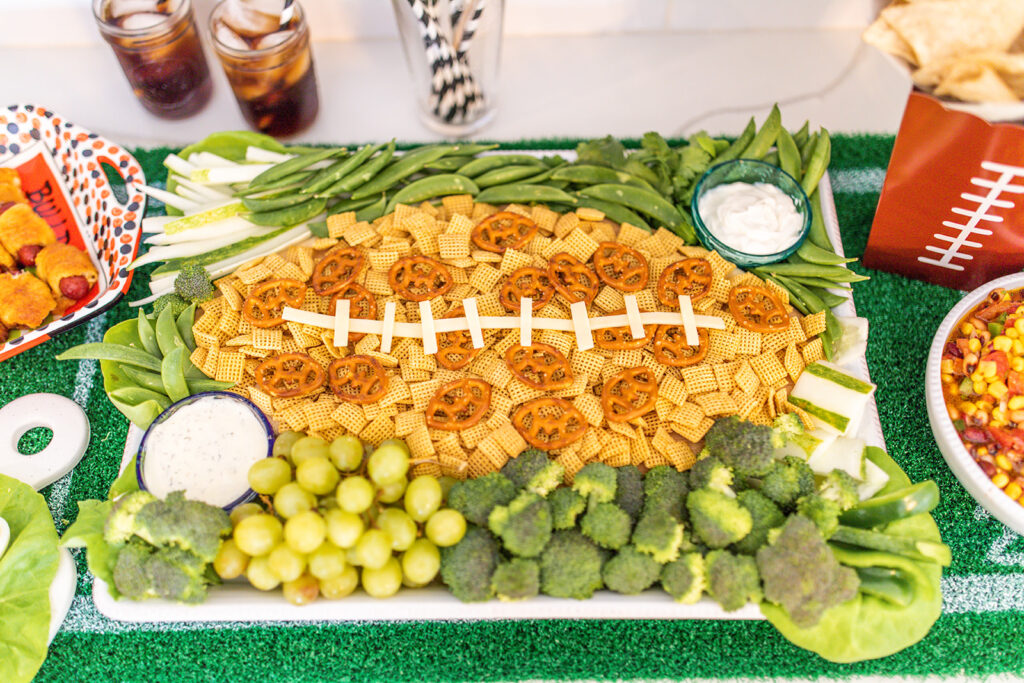 These easy tailgating side dishes are sure to win everyone over this football season! Let me know in the comments or on my Instagram @lo_chandler which dish was your favorite.
Thanks for reading!
Xo -Lo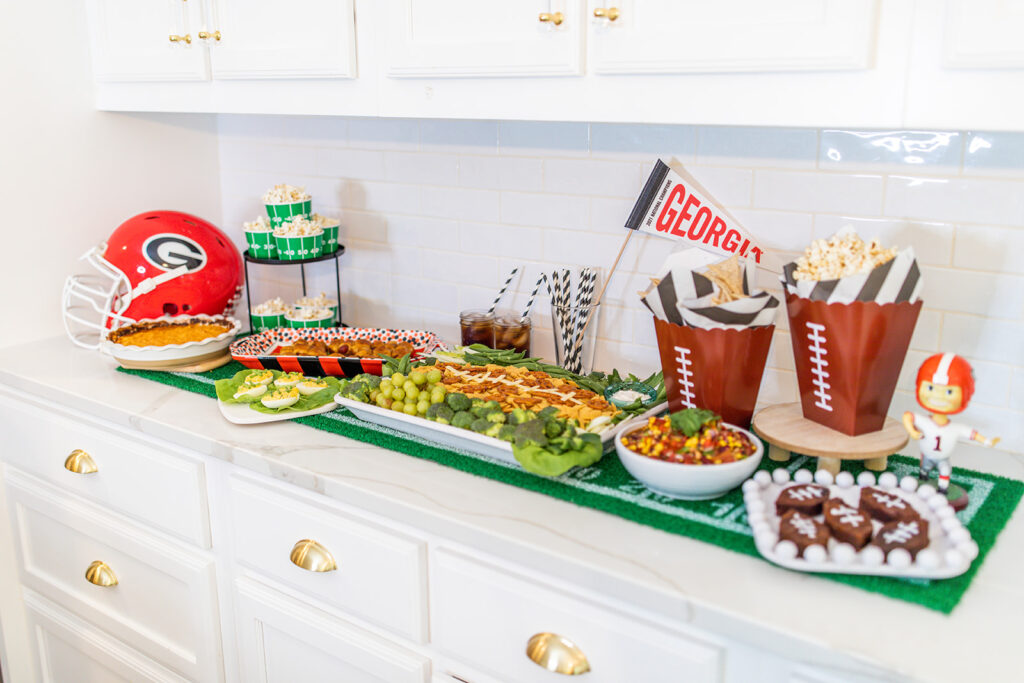 photographs by Repurposed Photography