It's the most wonderful time of the year: college football! This weekend marks the first game day of the season so I thought I would share the ultimate list of game day essentials. Whether you're headed to the stadium, staying at home with your family, or hosting a watch party, everything you'll need this football season can be found below.
Tailgating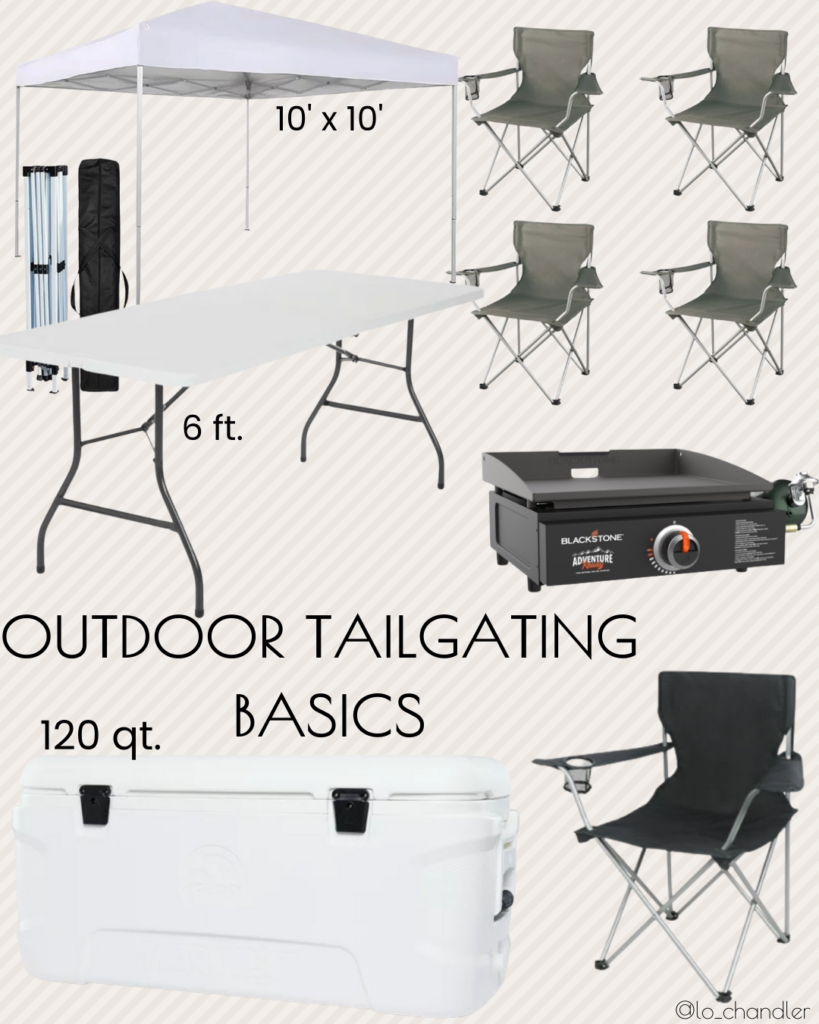 Make sure you're keeping up with your tailgating basics this year. You can't go a Saturday afternoon in the south's heat without this tent or cooler!
Women & Girls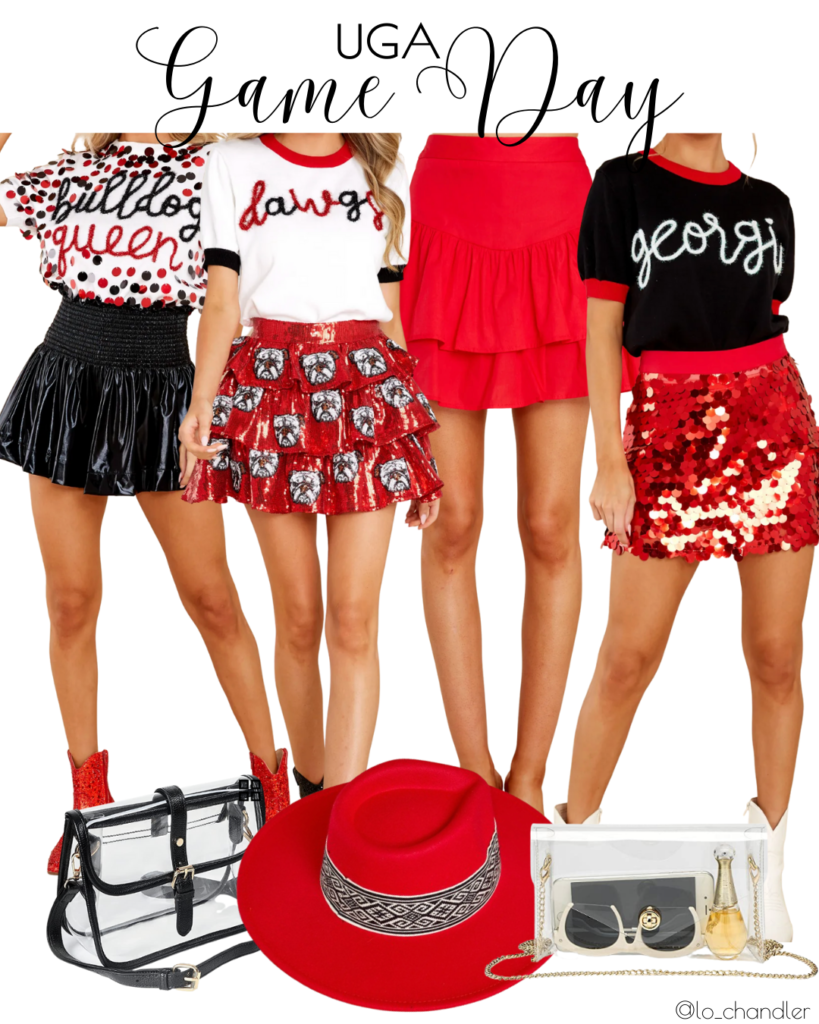 Game day in Athens, GA is unlike any other I've experienced. These amazing UGA game day outfits from Red Dress boutique in Athens are perfect – pair with a clear bag and you're good to go!
These rhinestone boots will be the staple for every tailgate this year! Coming in colors compatible with almost every team, you need these boots this football season. You can also see me and my friend modeling them on Instagram here!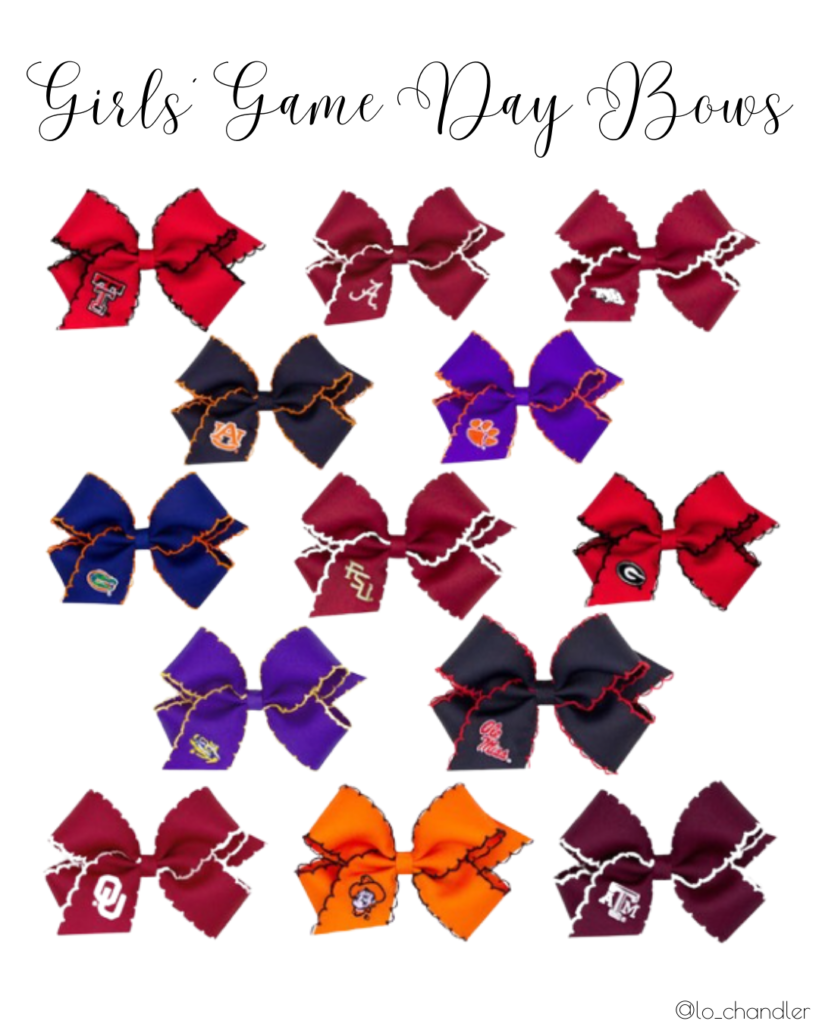 A coordinating bow for a girl's game outfit is also a must. It doesn't get much cuter than this!
Game Day at Home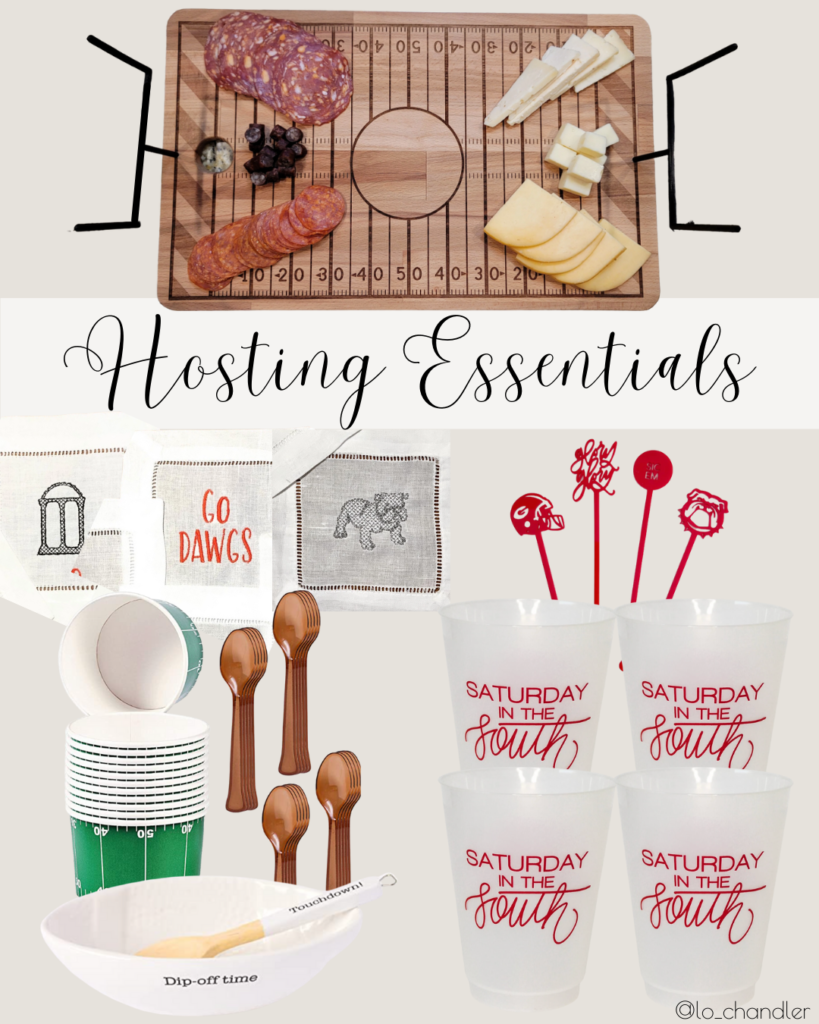 Throw a watch party with these hosting essentials for a great time! Also, the charcuterie board is customizable – put your favorite team or mascot in the center! For game day recipes, check out these easy tailgating side dishes that are also great for hosting.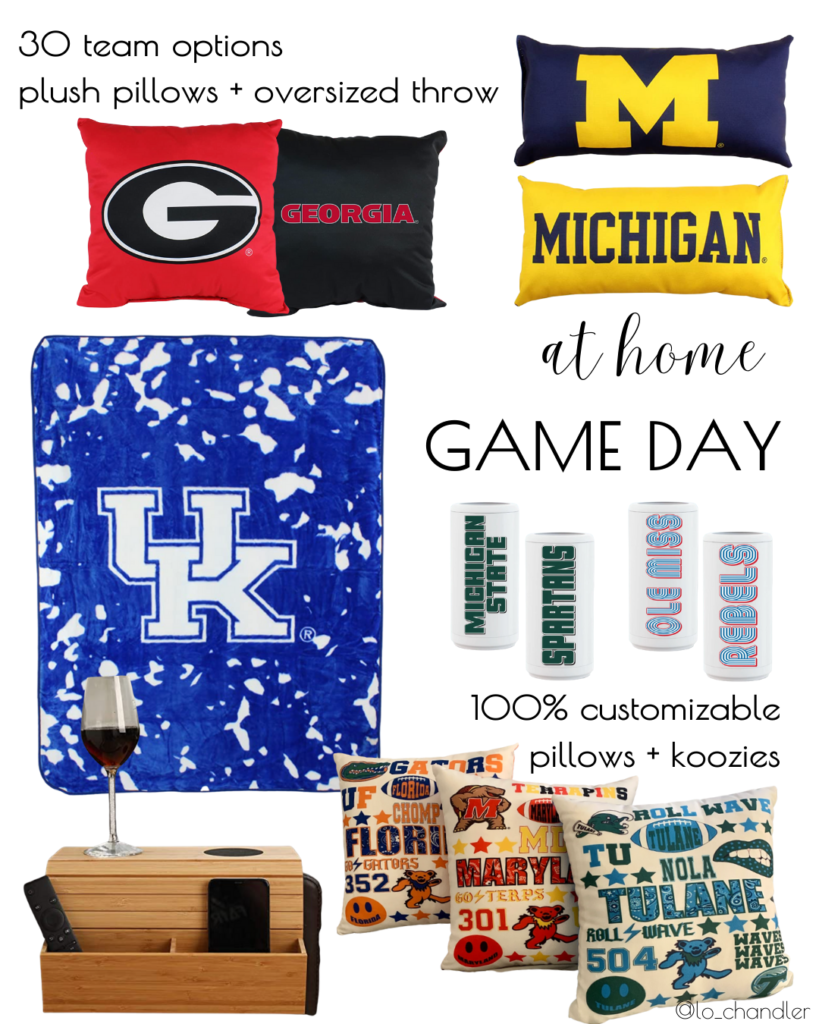 Sometimes you need a relaxing game day at home. Make sure your space has as much team spirit as you with these completely customizable pillows and koozies, plus your team's blanket.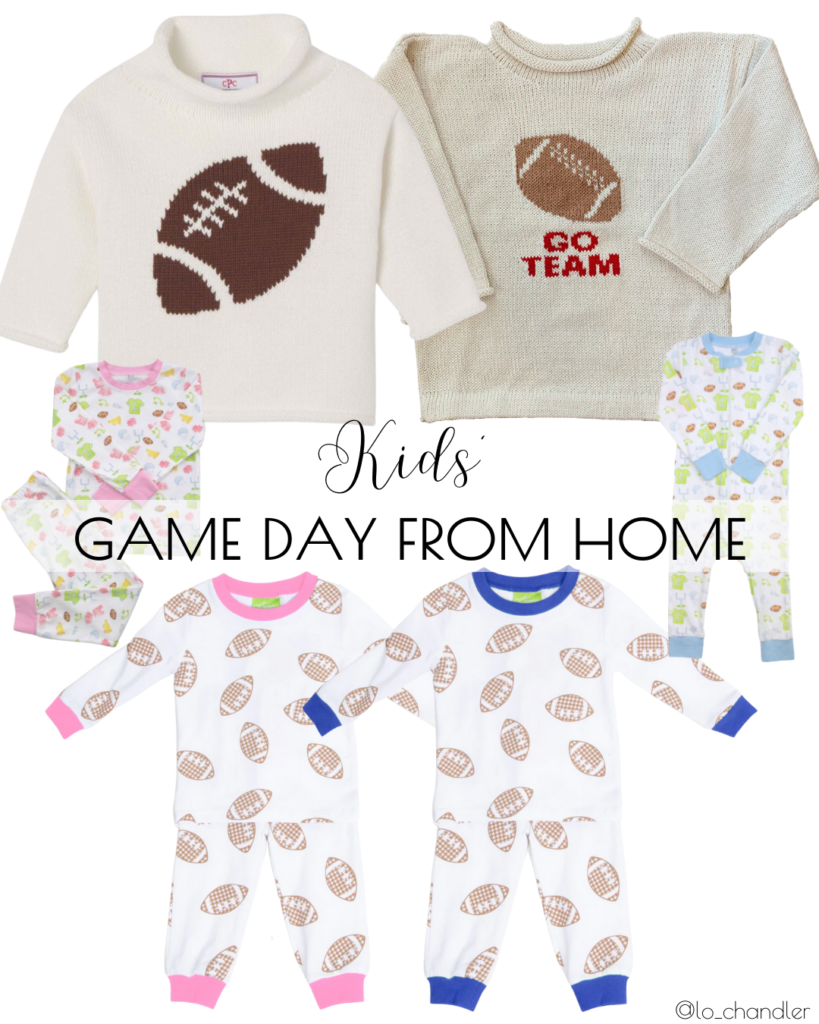 Staying at home for the game is sometimes the best option with kids, especially if it's a night game. Make sure they're cozy and comfortable in these adorable pajamas and sweaters!
Game days are a great way to spend time with our friends and family and in the south, they hold special moments among fans. These game day essentials will make your Saturdays even better so make sure to get everything you need before it's gone!
Tag me @lo_chandler on Instagram so I can see your next game day set up, whether it's tailgating or time at home! And don't forget to comment below what you're most excited for this football season.
Thanks for reading!
Xo -Lo