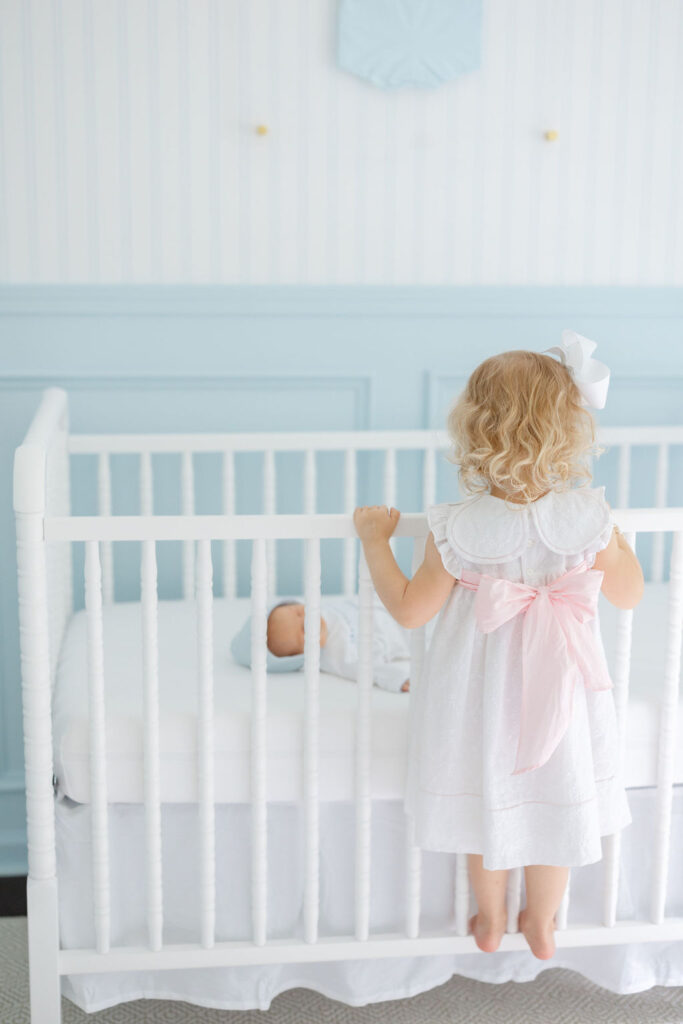 I'm so excited to finally share Duke's nursery reveal! While modern and trendy nursery designs are popular, there's something inherently charming and timeless about a traditional nursery. In this blog post, I'll share all everything we used to create this space, from wall color to furniture choices and decorative accents.
how it started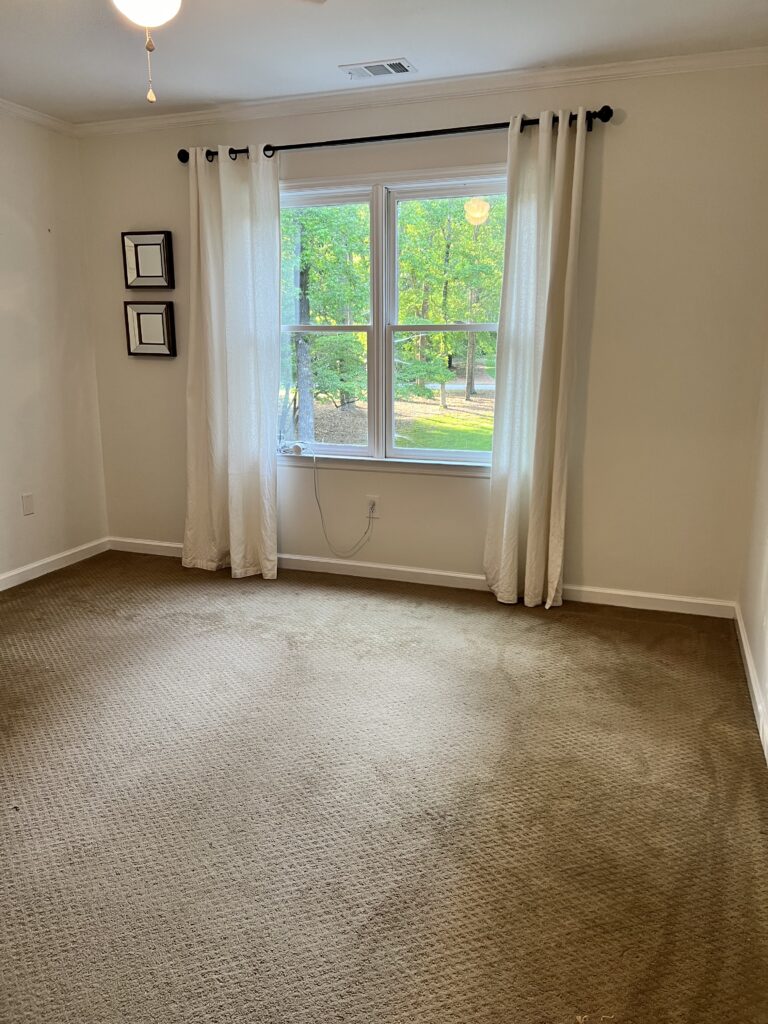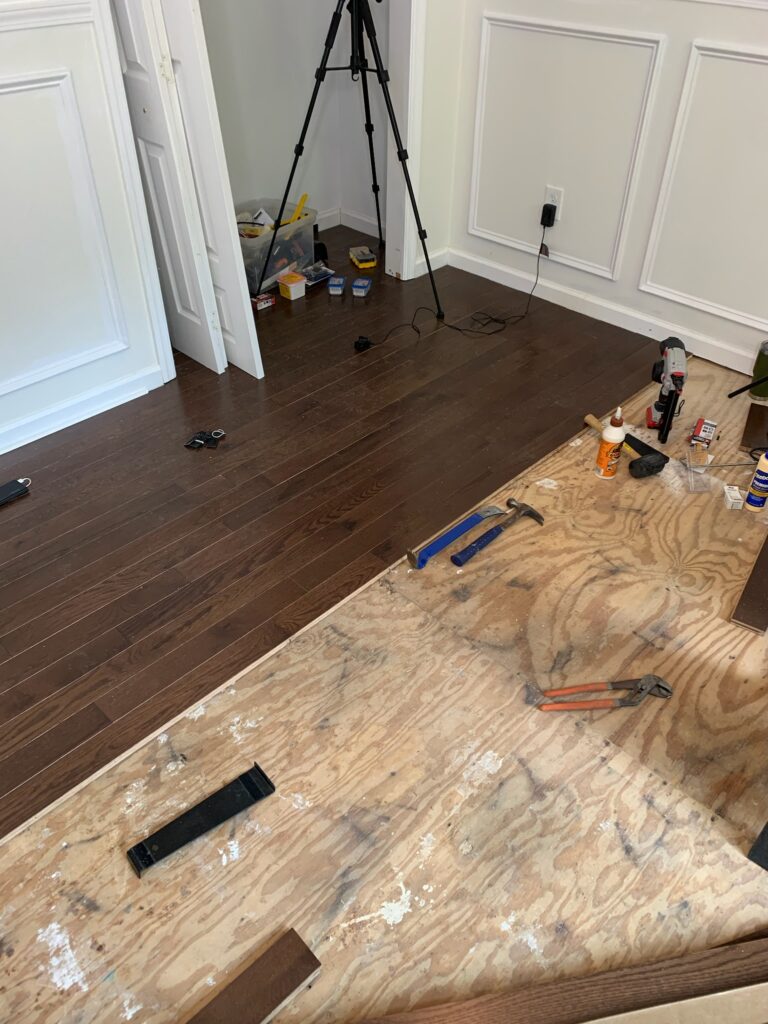 This room started with bare walls and carpet! Before we ever started decorating, my husband replaced the carpets with hardwoods and added wainscoting to the walls to give it some dimension. You can see his wainscotting tutorial here.
Blessing the room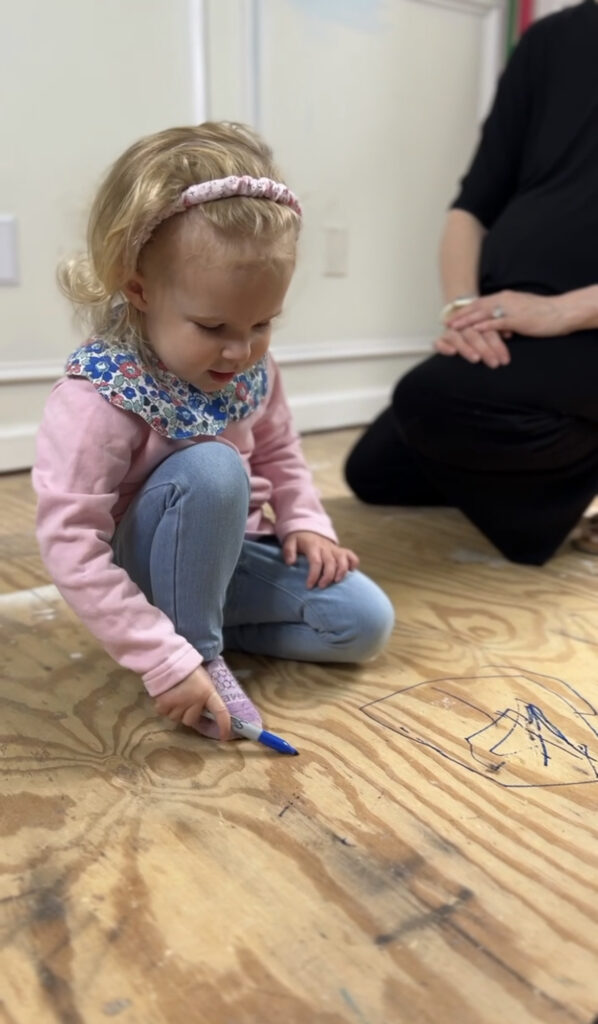 This is my favorite part 🙂 We each wrote a bible verse underneath the hardwood and prayed over the room as a family. We even let our toddler "write" a verse. You can see this in action on this video. We are so grateful for our good and perfect gift from God.
the finished product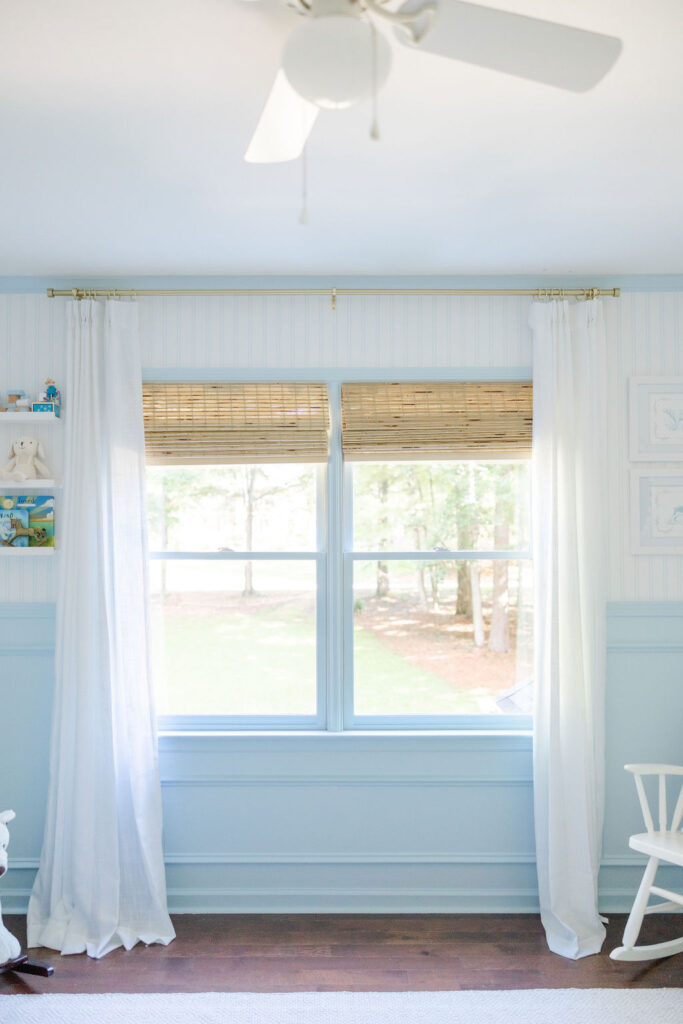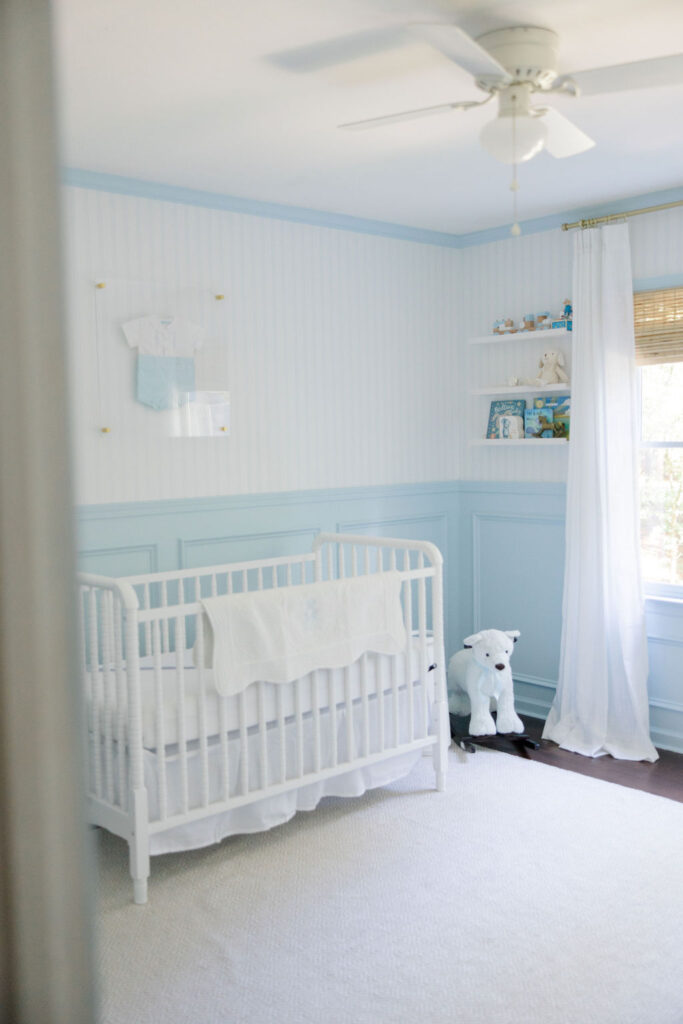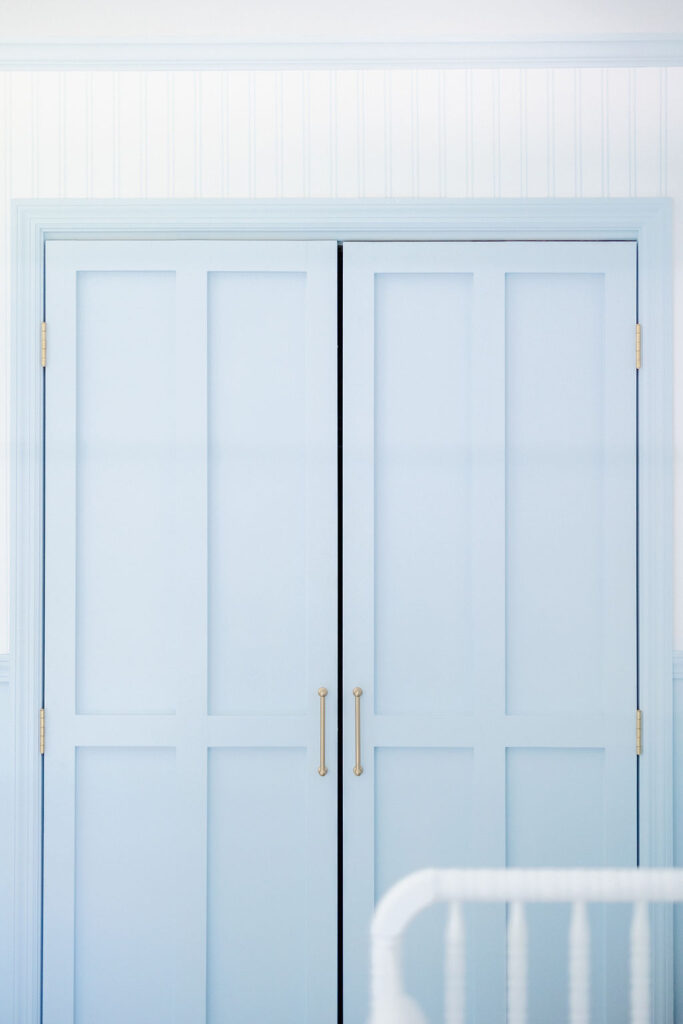 Furniture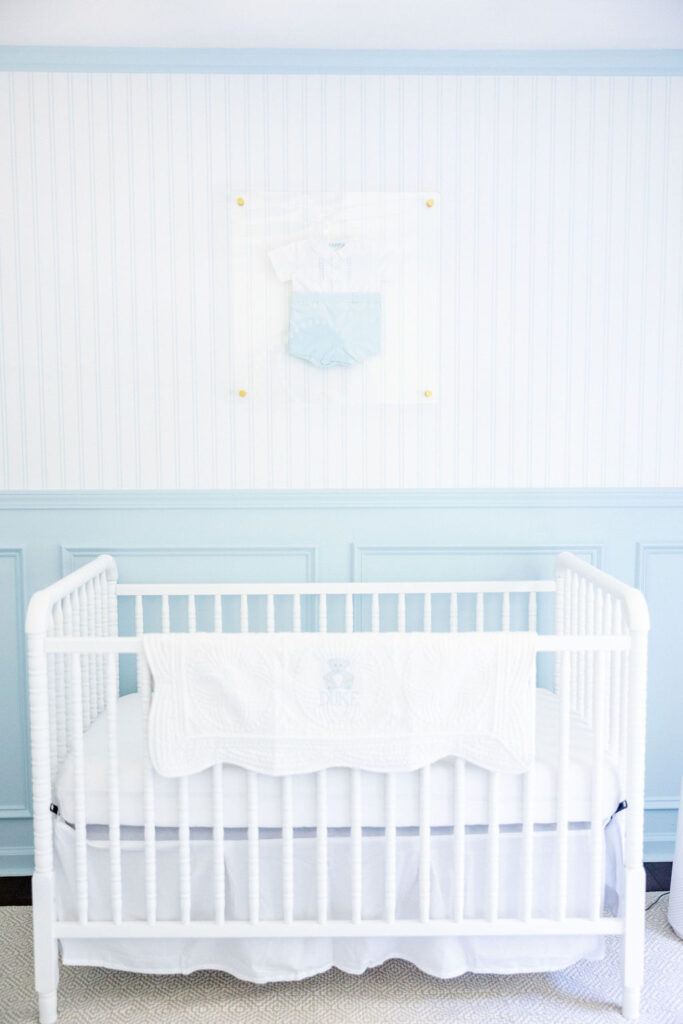 The crib is the centerpiece of any nursery. In Duke's nursery we opted for a classic and traditional crib design. The white helped brighten up the room and set the tone for the rest of the nursery. We wanted to try and use a combination of new pieces and traditional pieces throughout to keep a timeless look. The rocking chair we used was mine as a baby, and I am so thankful my mom held on to it for me to use in my children's rooms! I linked a similar one here. The dresser was a project my husband worked on, adding new paint and hardware.
shop furniture
Walls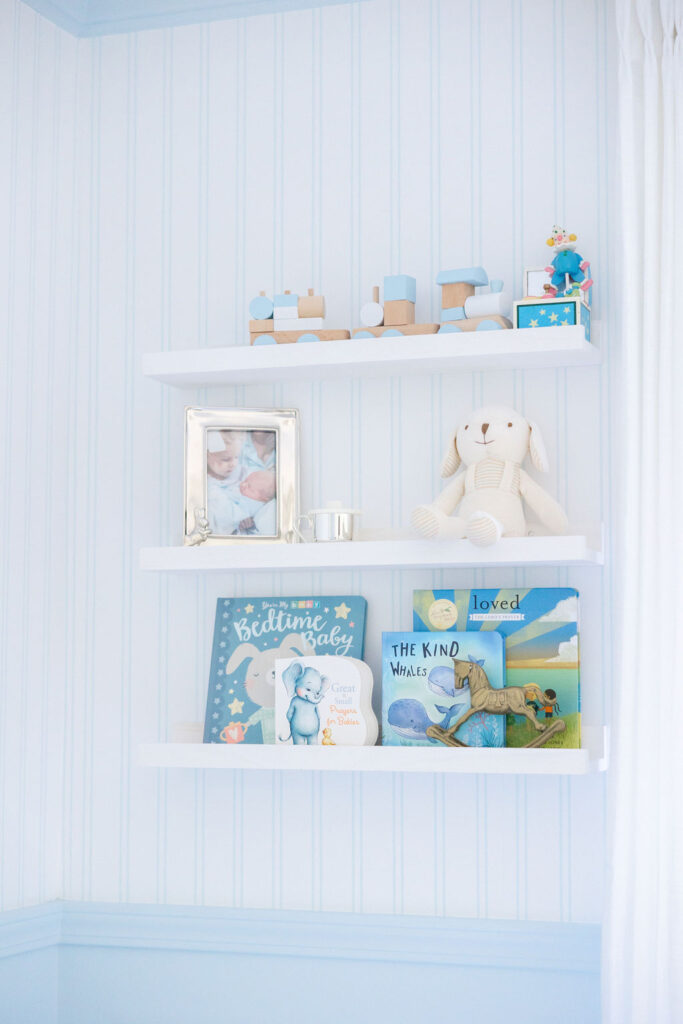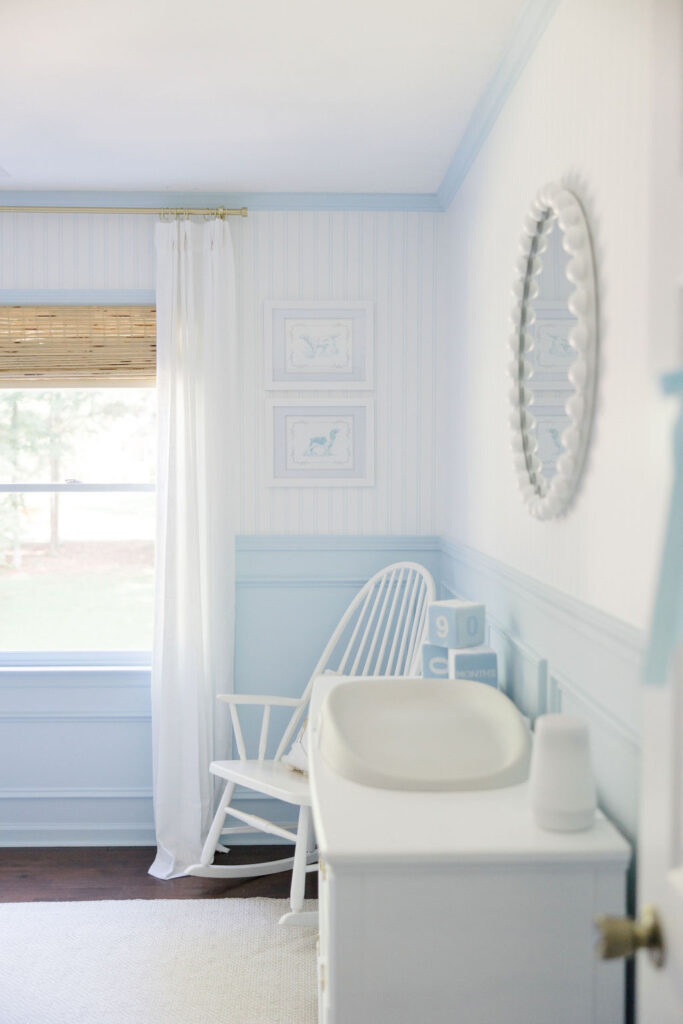 It is no secret that wallpaper can absolutely transform a room, and that was definitely the case in Duke's nursery. We used Love vs. Design wallpaper, and it completely changed the look of the room giving it that timeless and classic look we were going for. This reel shows just how simple the process was. We went with Ben Moore paint because they have options for lower VOCs which was important to me with a new baby (I also made sure to keep the windows open as much as possible so the room could off-gas and had this air filter running 24/7).
Wallpaper Brand: Love vs. Design
Print : Ascot Stripes
Colors : Alpine & White
Paint Color: Benjamin Moore "Breath of Fresh Air"
shop Walls
Art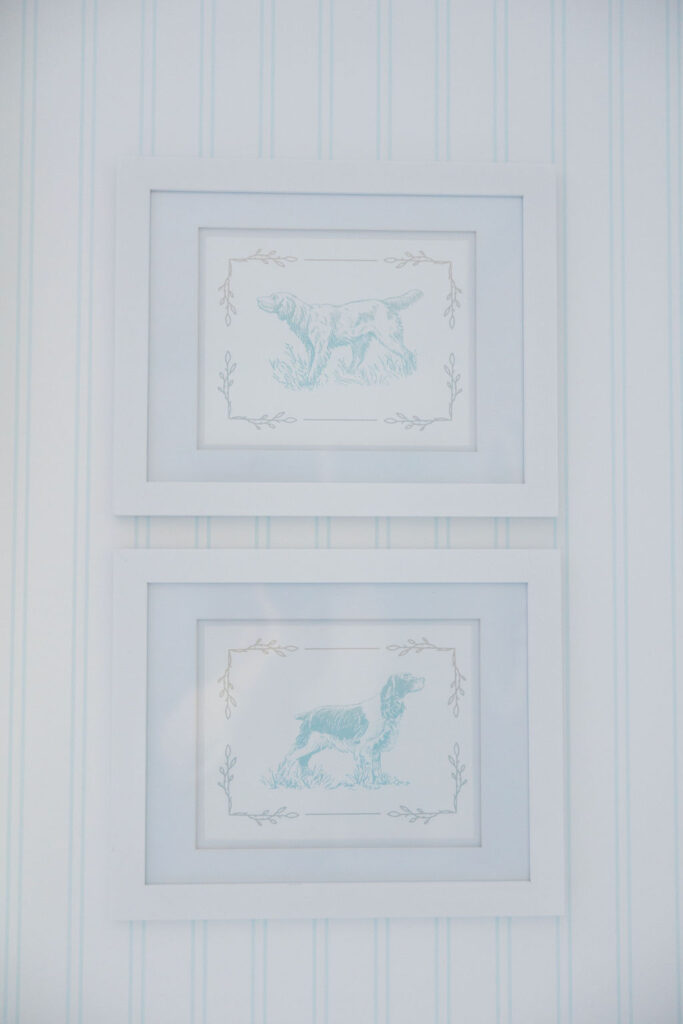 For artwork in Duke's nursery we went with a mix of keepsake pieces as well as some new. The hanging outfit was my husband's when he was a baby, I am so glad my mother-in-law kept it! We hung it using the frame here. The dog artwork I found on Etsy, and I thought it added the perfect little boy touch. The mirror helps to keep the room bright and gives it an open feeling. I saw the one I originally wanted at Pottery Barn but found a more affordable dupe at Wayfair!
Shop Art
window treatments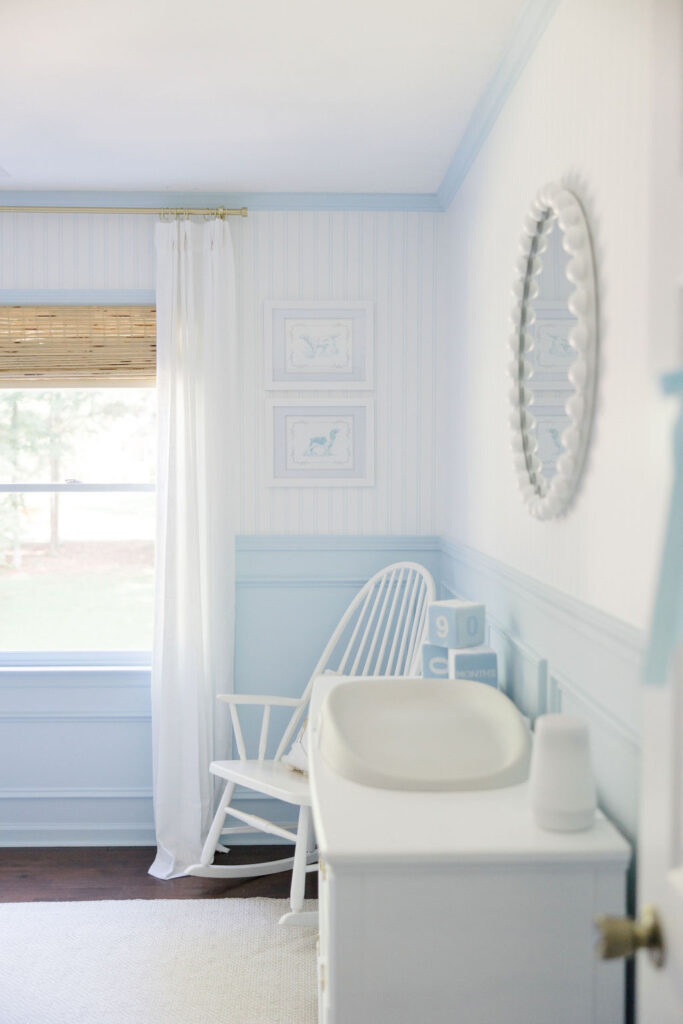 I love the texture and functionality that the bamboo shades provide. I layered them under plain white curtains to keep it simple and bright.
shop window treatments
Odds and ends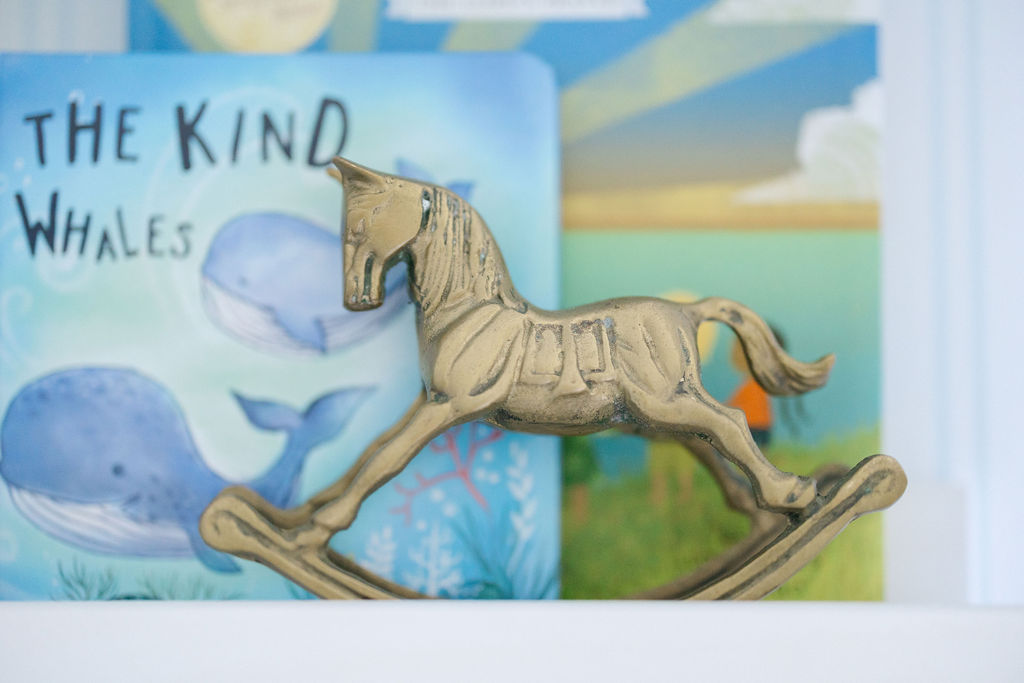 In any nursery, the details play a vital role in adding character and functionality. From vintage-inspired trinkets and keepsakes to stuffed animals and books, these small details infuse the room with personality and warmth. I have linked below a few of the small details in Duke's room, like his personalized blanket. The vintage rocking horse is from Lu and Sage and the small music box was my husband's when he was a baby.
shop odds and ends
I hoped you loved Duke's nursery reveal. We had a blast creating this precious space for our little man. For more nursery content, check out this post to see Dottie's nursery reveal. Let me know in the comments below what you liked from Duke's nursery!
Thanks so much for reading!
Xo- Lo
Photography by Elizabeth Graycheck