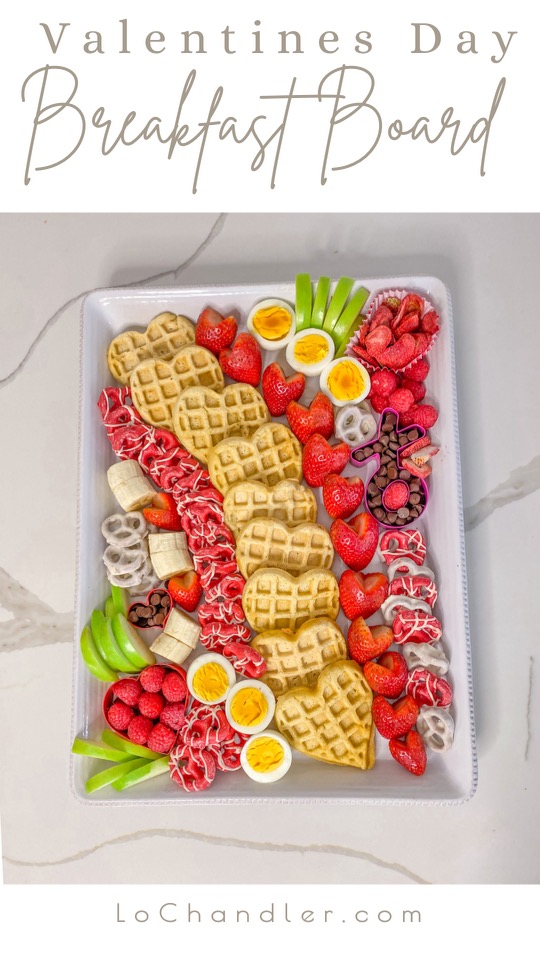 Valentine's Day is all about indulgence and treating the ones you love! Whether it's just you and your partner, a full house, or brunch with friends, this Valentine's Day breakfast board is sure to fill your morning with love! Keep reading for tips on how to make your breakfast board even more special!
What you need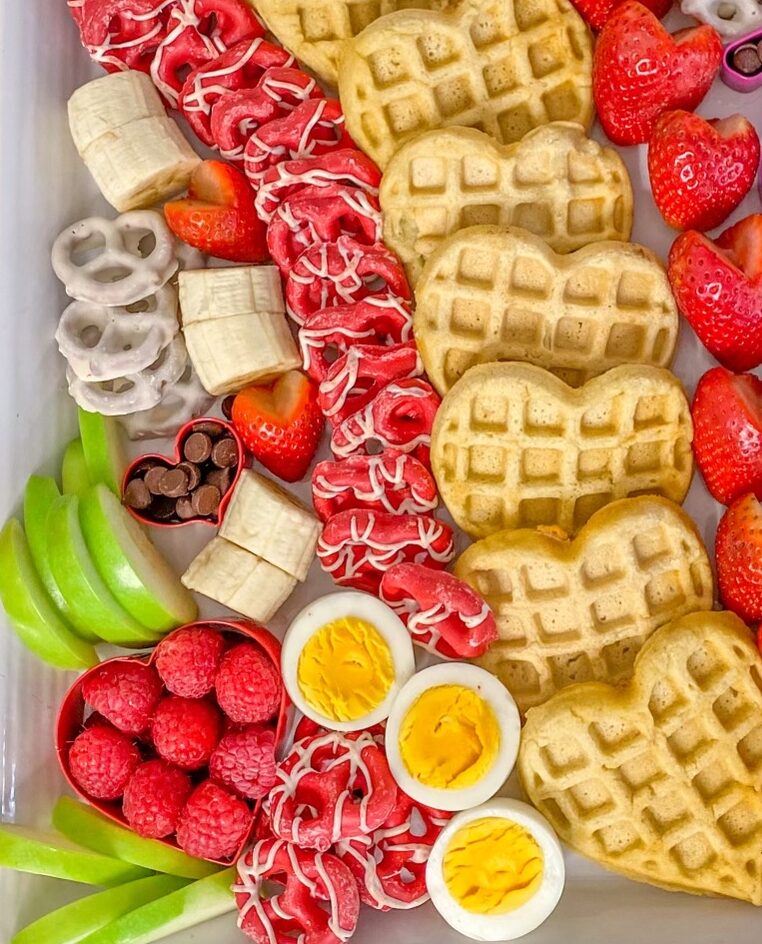 Because this a breakfast dish, it's a good idea fruits, eggs, and definitely heart shaped waffles! I used this mini waffle maker and the waffles turned out perfect. Another tip is to cut out little triangles where strawberry leaves are for even more hearts. And because it's Valentine's Day, you could make chocolate covered strawberry hearts!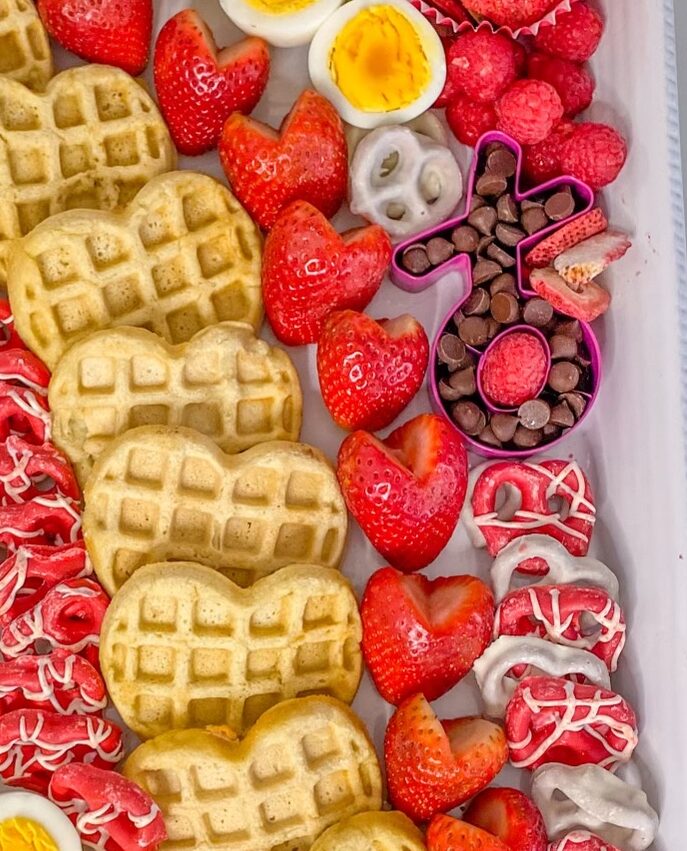 I also added apples, bananas, and raspberries plus a few sweet and salty bites like chocolate covered pretzels and plain chocolate chips.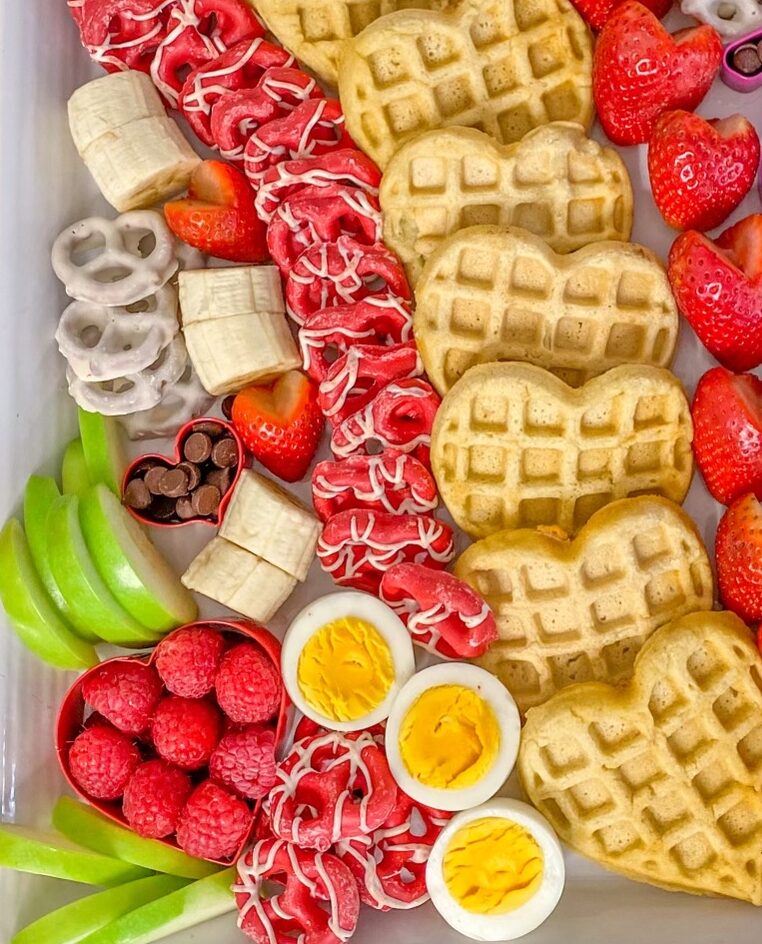 what you do
All you do for you breakfast board is arrange your food how you would like! Make sure to fill in any empty spaces with fruits or chocolate chips. Something else to consider is Valentine's Day cookie cutters! They give more shape to the board and tie in reds and pinks to make the board more cohesive. These heart shaped cookie cutters are very similar to ones I used!
shop the post:
See me make this board in action on this video.
Start your Valentine's Day with a full heart and stomach with this Valentine's Day breakfast board! For more Valentine's Day ideas, look through date night ideas or this Valentine's pizza recipe. Make sure to comment below and follow @lo_chandler for more seasonal and lifestyle tips and ideas!
Thanks for reading!
Xo -Lo