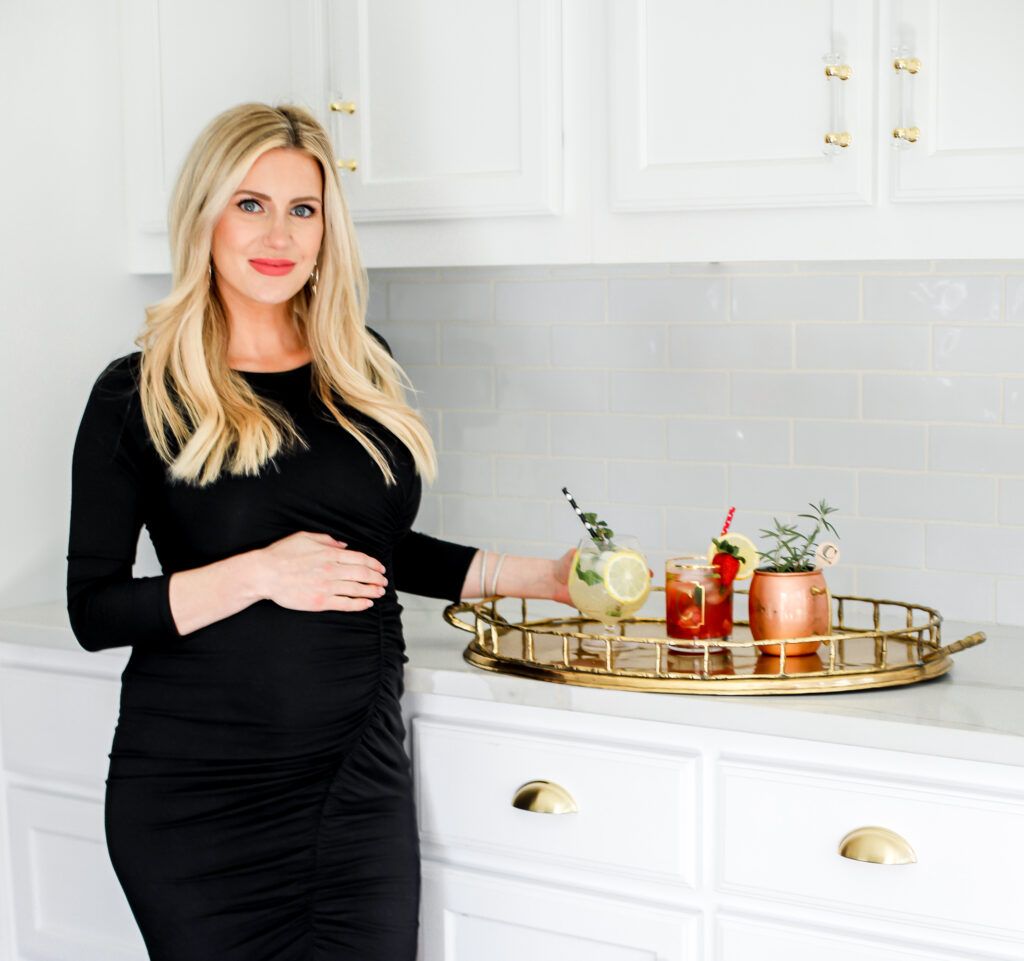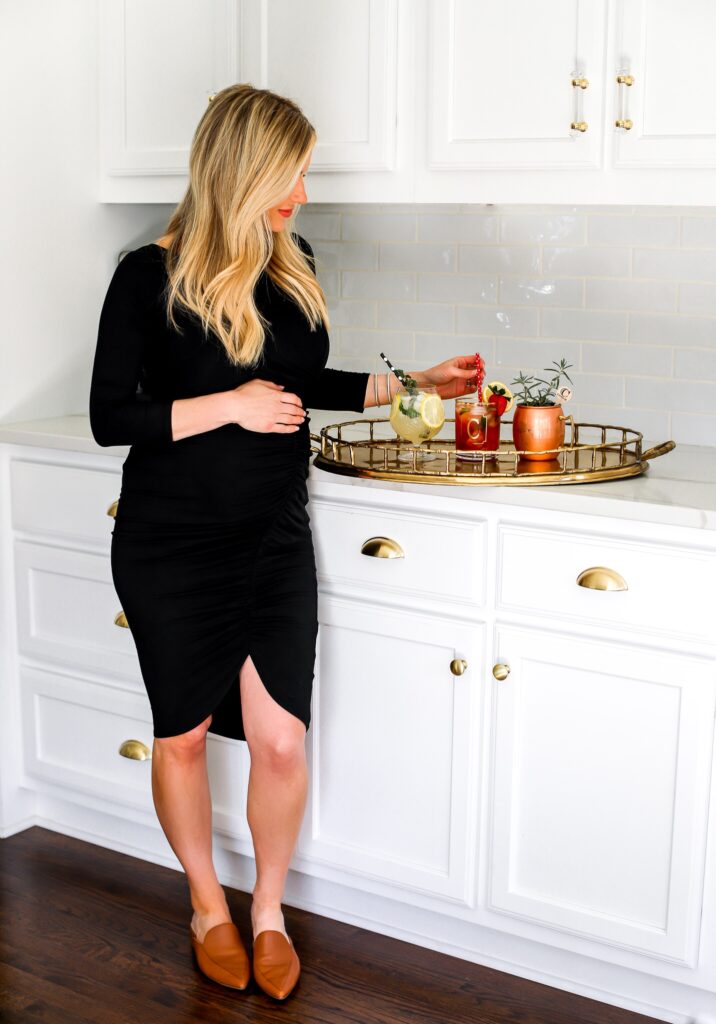 Just because you're pregnant doesn't mean you have to have a boring drink!  Whether it's for you or for a guest, here are my 3 favorite Pregnancy Mocktails to try at home!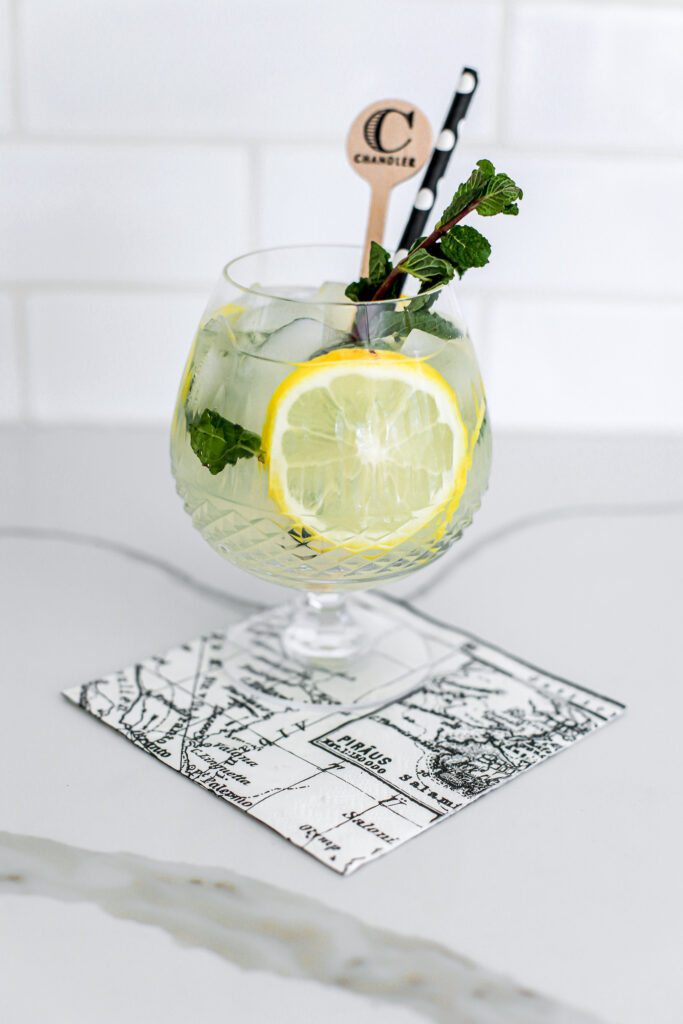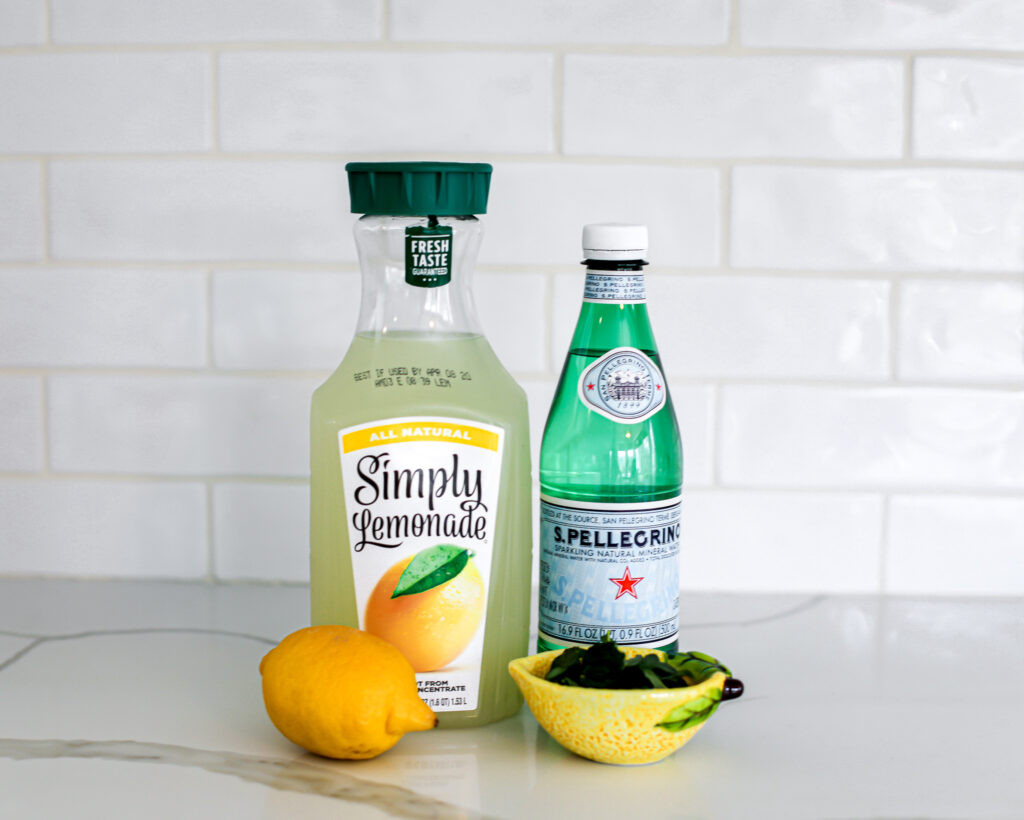 This one is cool and refreshing, perfect for any outdoor get together in the summer months.
INGREDIENTS :
Lemonade
Sparkling Water
Mint
Lemon (for garnish)
INSTRUCTIONS :
Muddle mint leaves in bottom of glass
Fill glass with ice
Fill glass 3/4 way full with sparkling water
Top remaining portion of glass with lemonade
garnish with lemon slice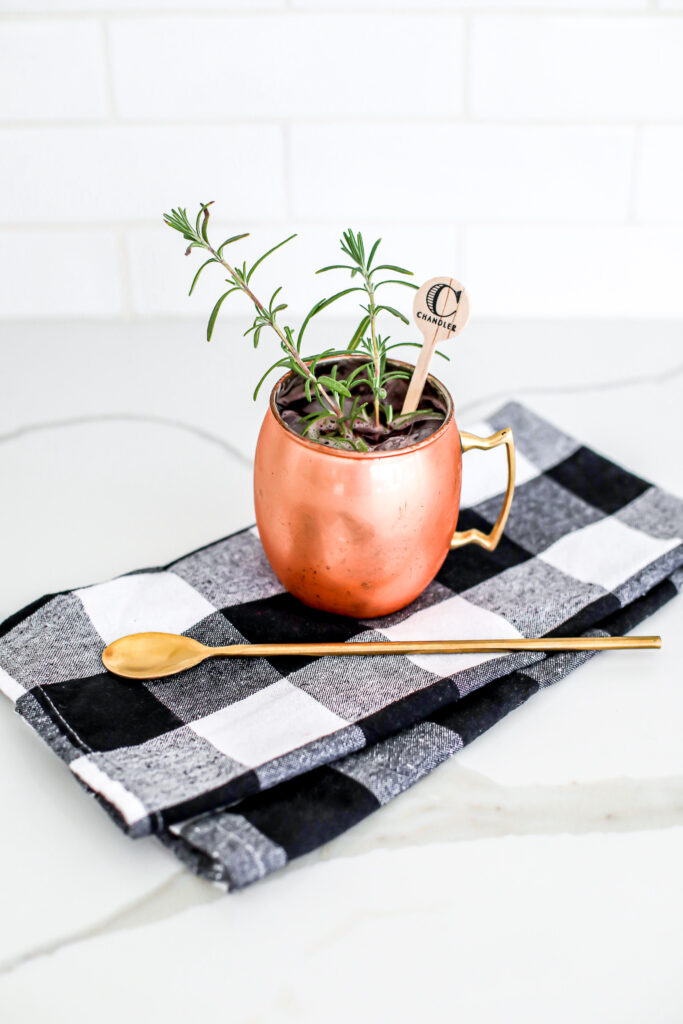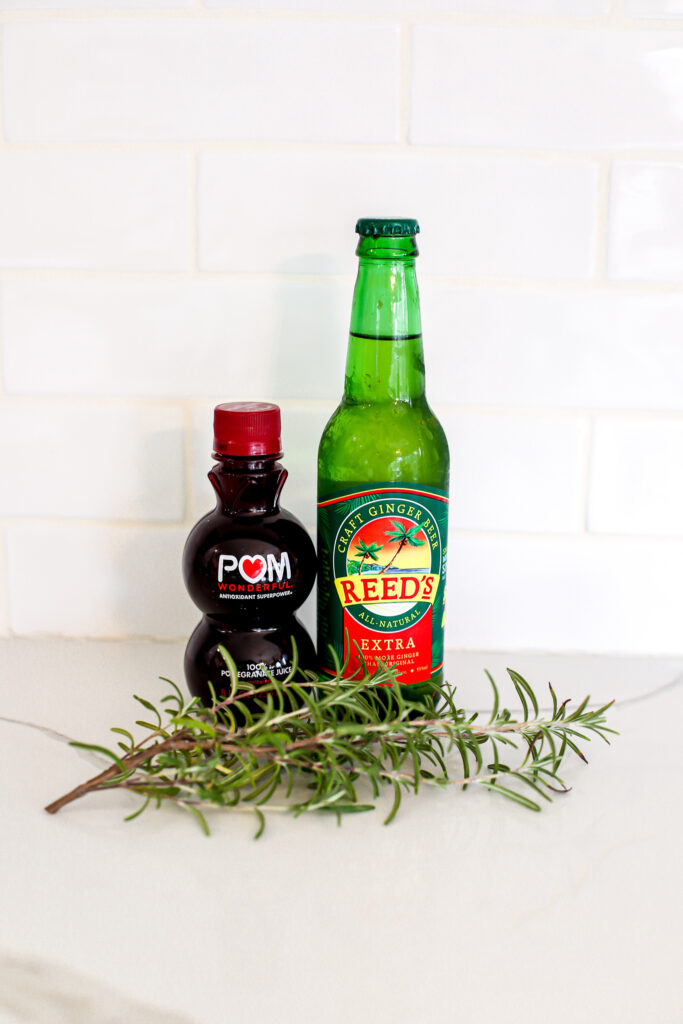 Pomegranate Rosemary Mule
---
This is my personal favorite for the first trimester!  If you use Reed's ginger ale it will help alleviate nausea (it contains REAL ginger) and pomegranate has recently been linked to health benefits for the baby! 
INGREDIENTS :
Ginger Ale (use Reed's brand if possible, they use real ginger and the taste cannot be beat)
Pomegranate Juice
Fresh Rosemary
INSTRUCTIONS :
Fill cup with ice
Fill 3/4 with ginger ale
Top remaining portion with pomegranate juice
Add in a sprig or two of fresh rosemary and stir (you can lightly muddle the rosemary if you want a stronger flavor)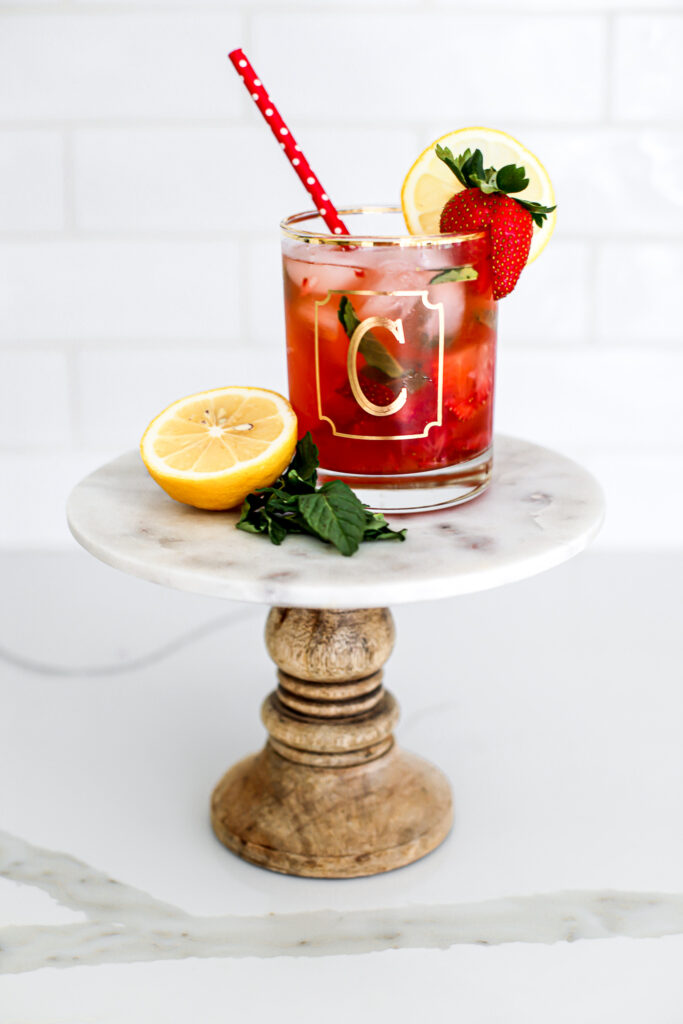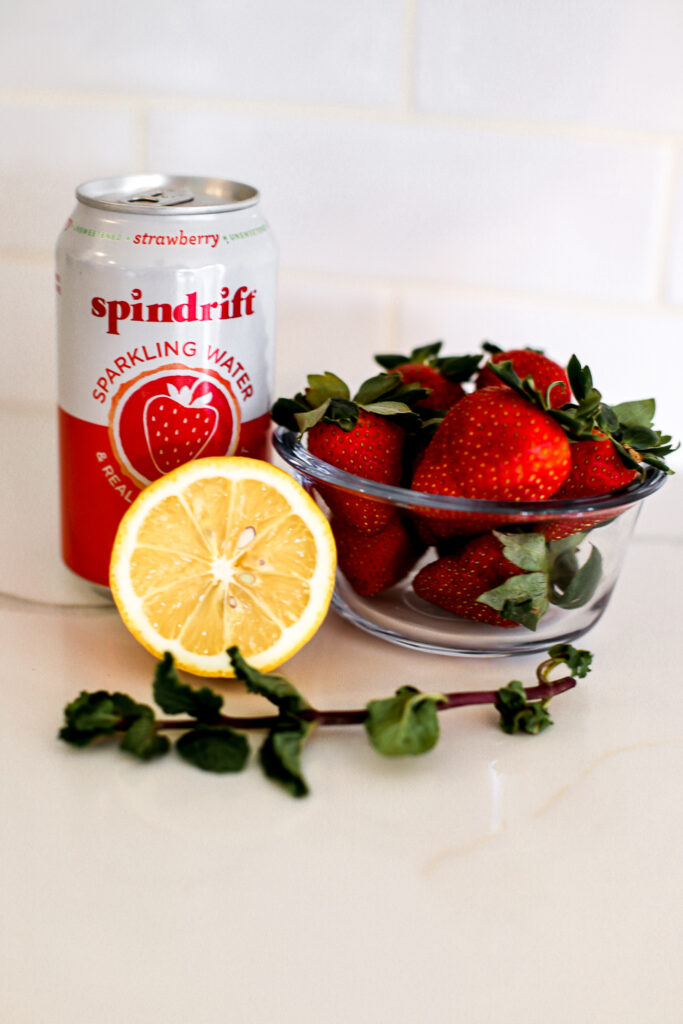 This can be easily modified to taste with any combination of flavored soda water + fresh fruit.
INGREDIENTS :
Strawberry Spindrift
Strawberries
Mint leaves
Lemon Wedge
INSTRUCTIONS :
Muddle strawberries, mint, and lemon wedge together in thee bottom of a glass
Fill with ice
Top with Strawberry Spindrift
Garnish with strawberry and lemon wedge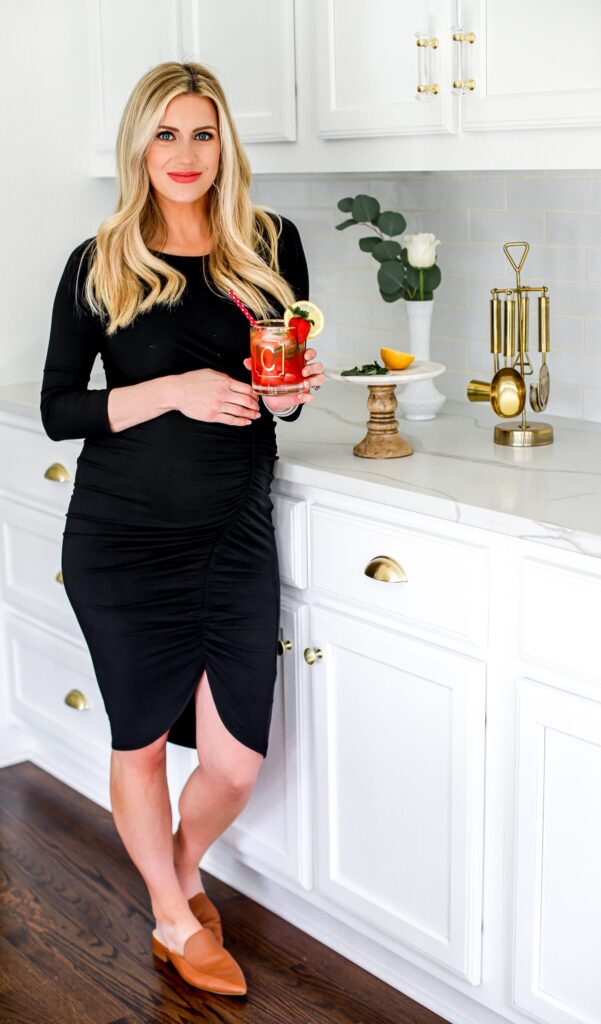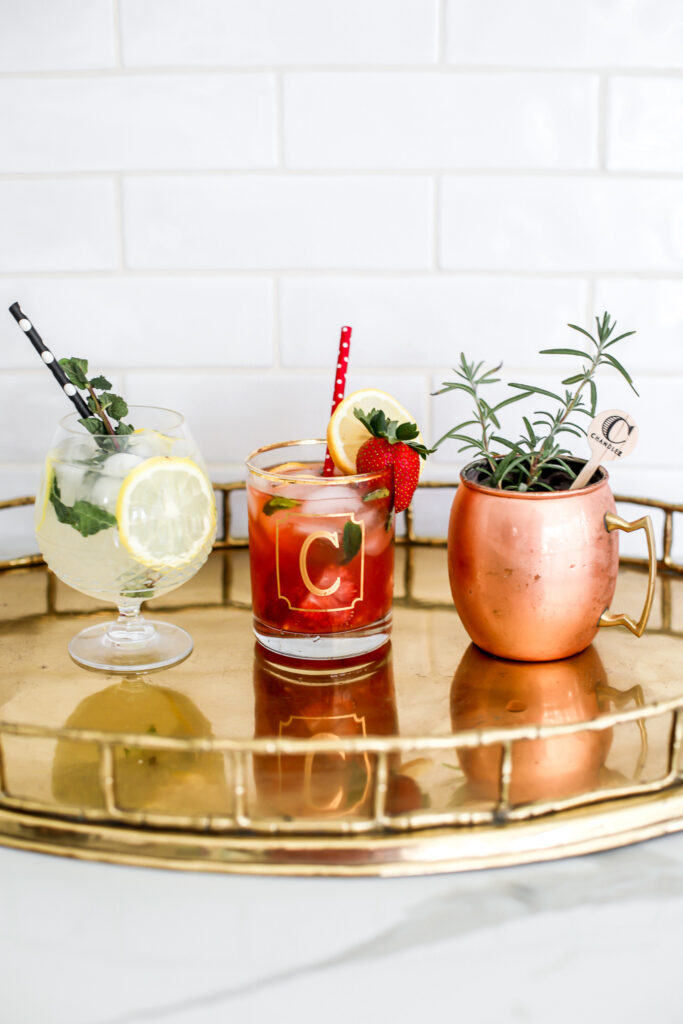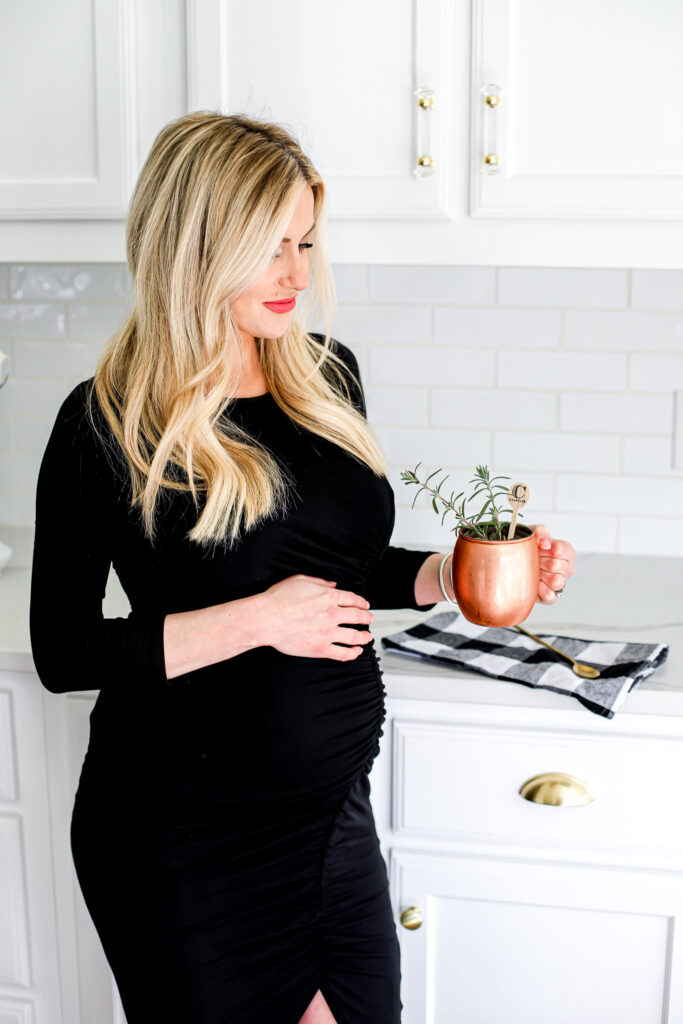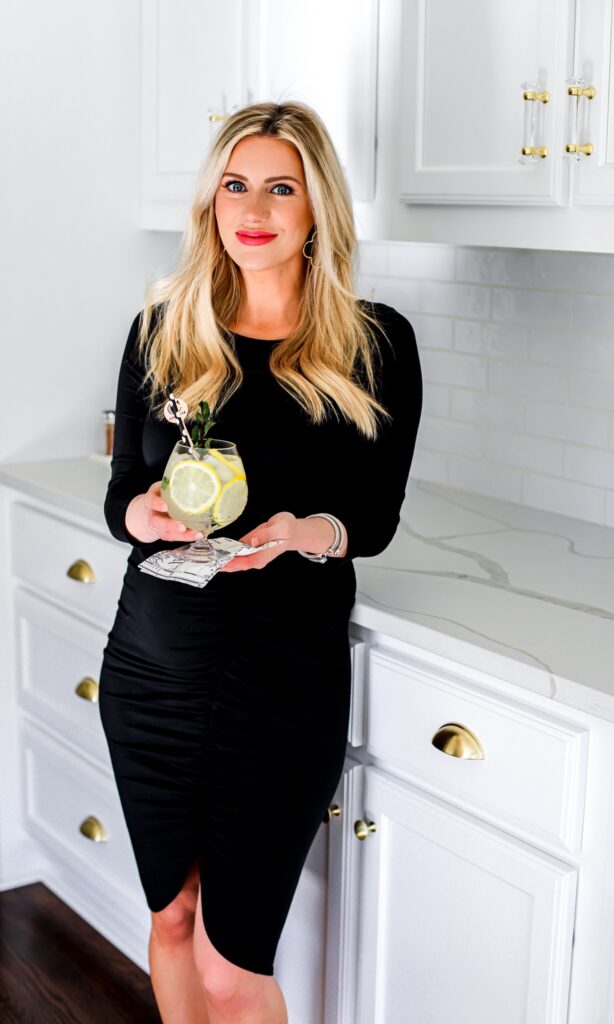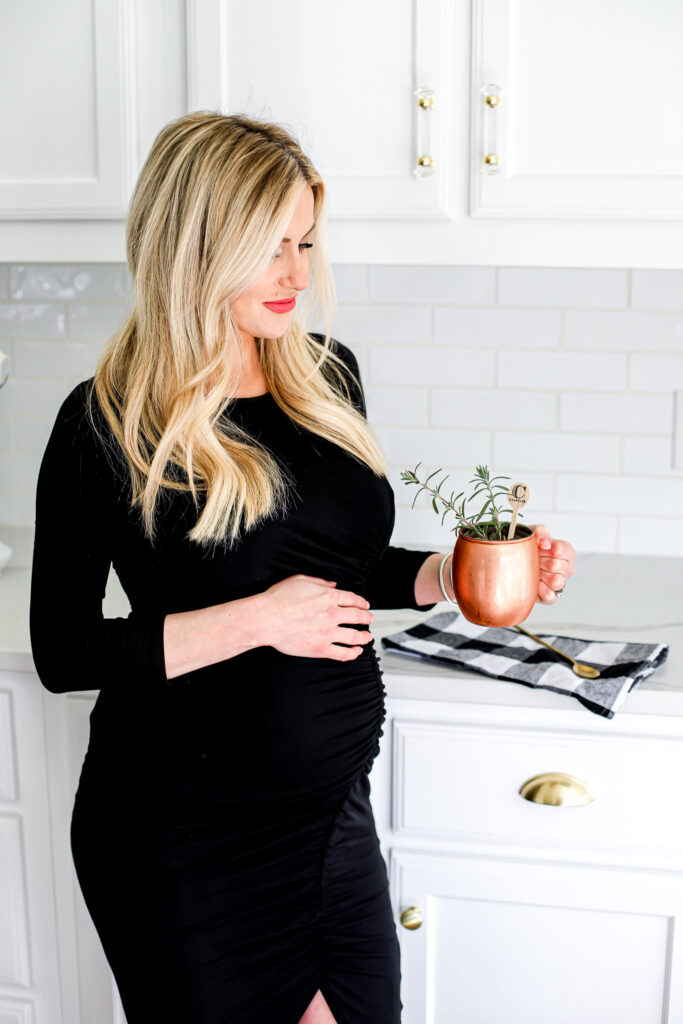 SHOP THE POST


If you're looking for more drinks to make at home, I also have a post on easy to make detox waters. 
Thanks so much for reading!
Xo – Lo