Easter is an amazing opportunity to get springtime portraits of your kids! Whether you're meeting the Easter Bunny or having a traditional photoshoot, keep reading to see more ideas for your kids Easter pictures! I'm sharing a few pictures of my daughter and nephew at their Easter shoot a few years ago plus kids' outfits ideas!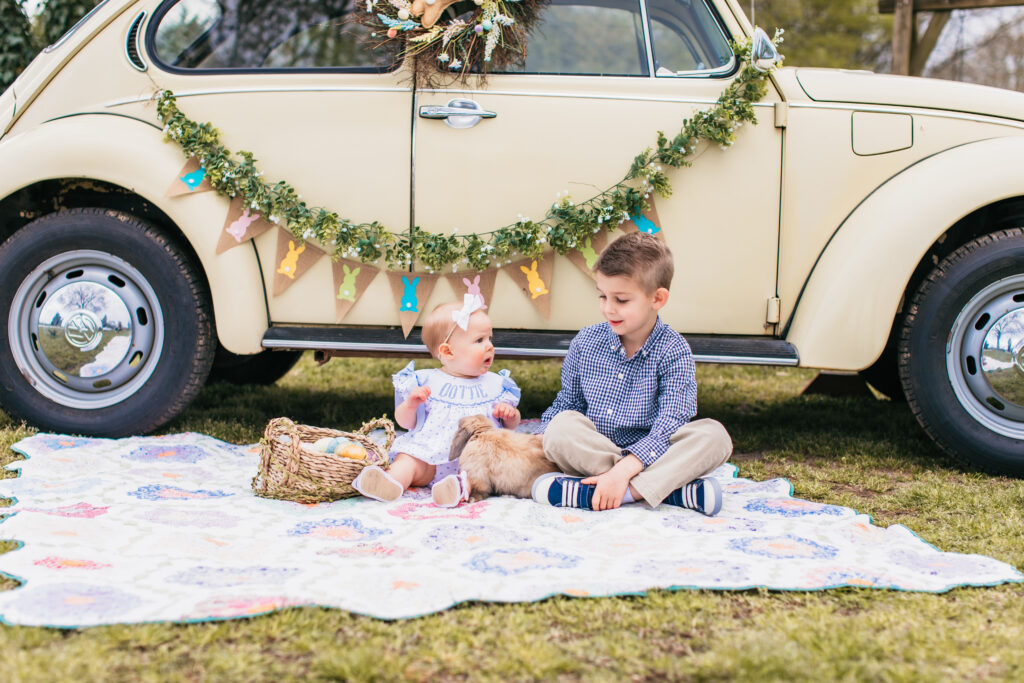 We chose to do our photos outside with a live bunny. As you will see, this might be taking a chance with how everyone will react but the pictures will be so fun to look back on!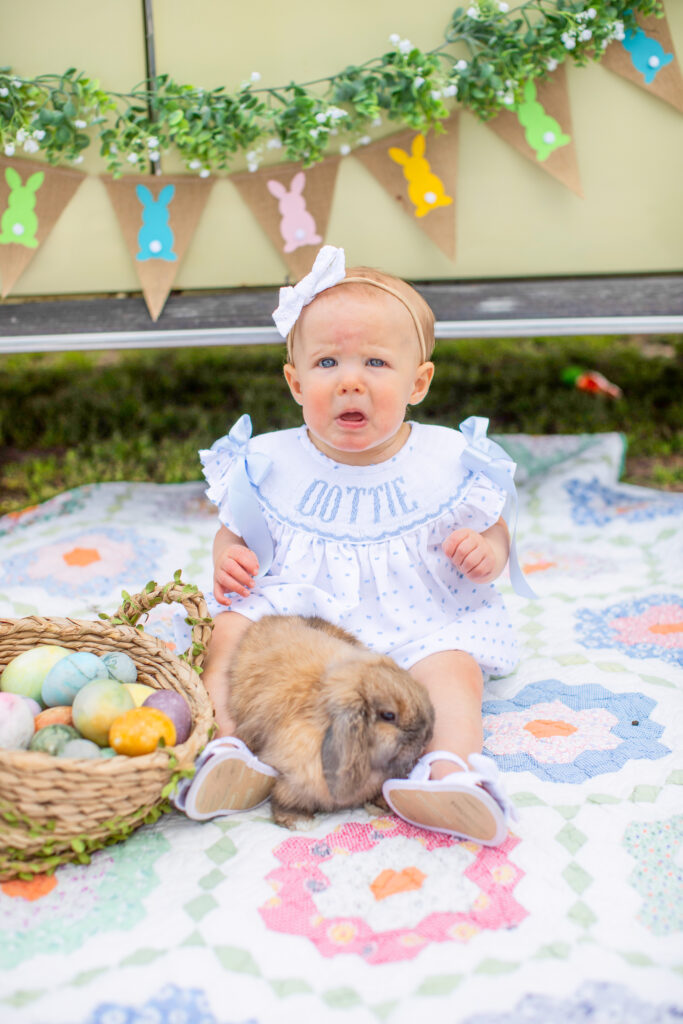 Outdoors is definitely my first choice for spring photos if the weather is cooperating! You can pull in different colored blankets, baskets, eggs, or flowers as props to add some color.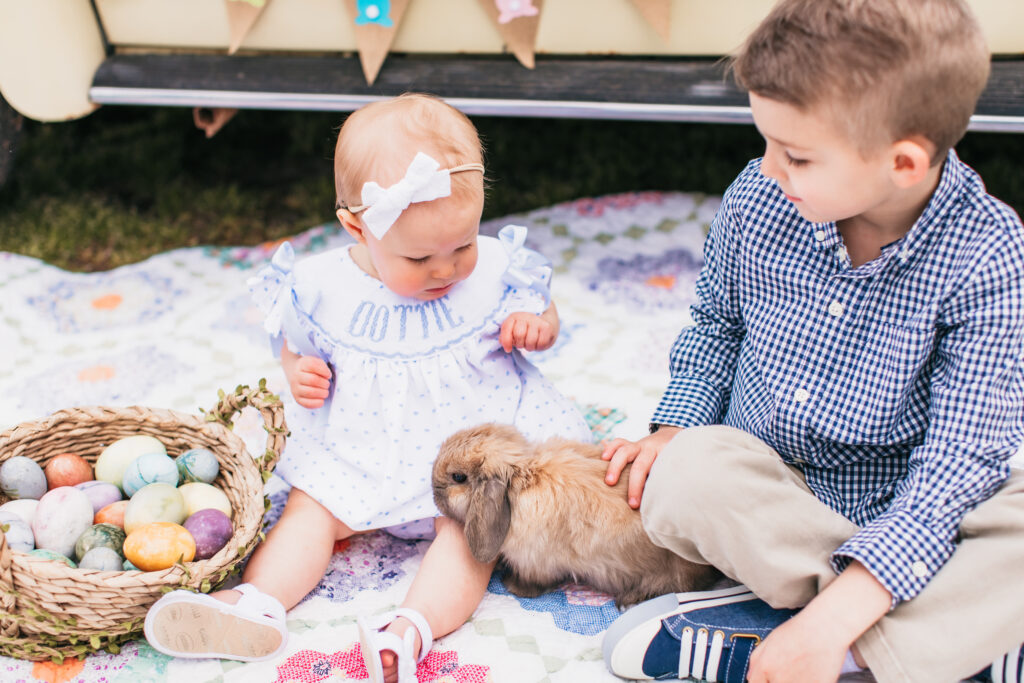 I also loved having their pictures taken in front of this pastel vintage car on a beautiful spring quilt. I think a good combination of natural greenery and spring colors/pastels is the way to go for an Easter portrait.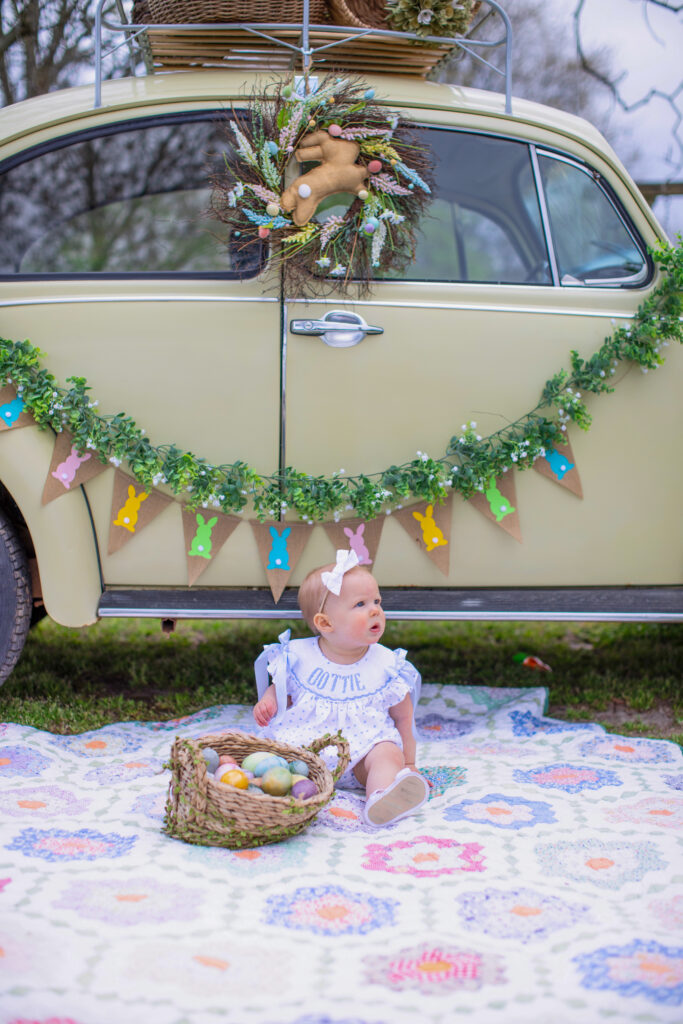 Sometimes you get a smile, sometimes not..ha! See her cute reaction video here.
Below, I'm sharing a few outfit ideas for boys. Keep it simple with a nice button up and pants, or find an Easter set!
SHOP BOYS EASTER: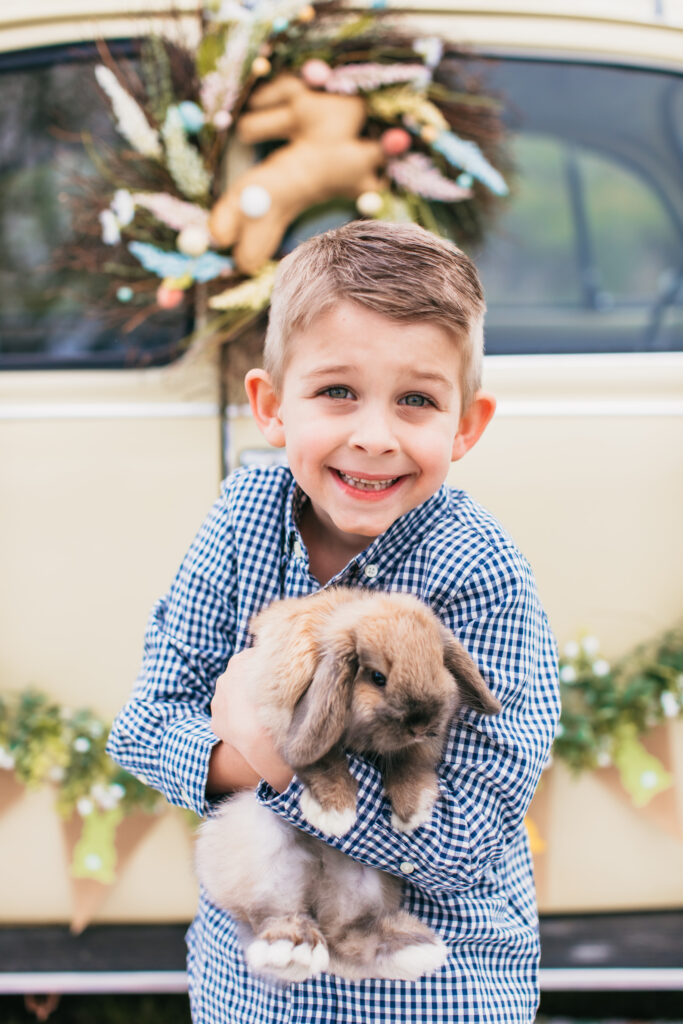 For girls, it's always fun to put them in an Easter or spring dress. Dottie's bubble is no longer available but I found a few that are very similar!
SHOP GIRLS EASTER: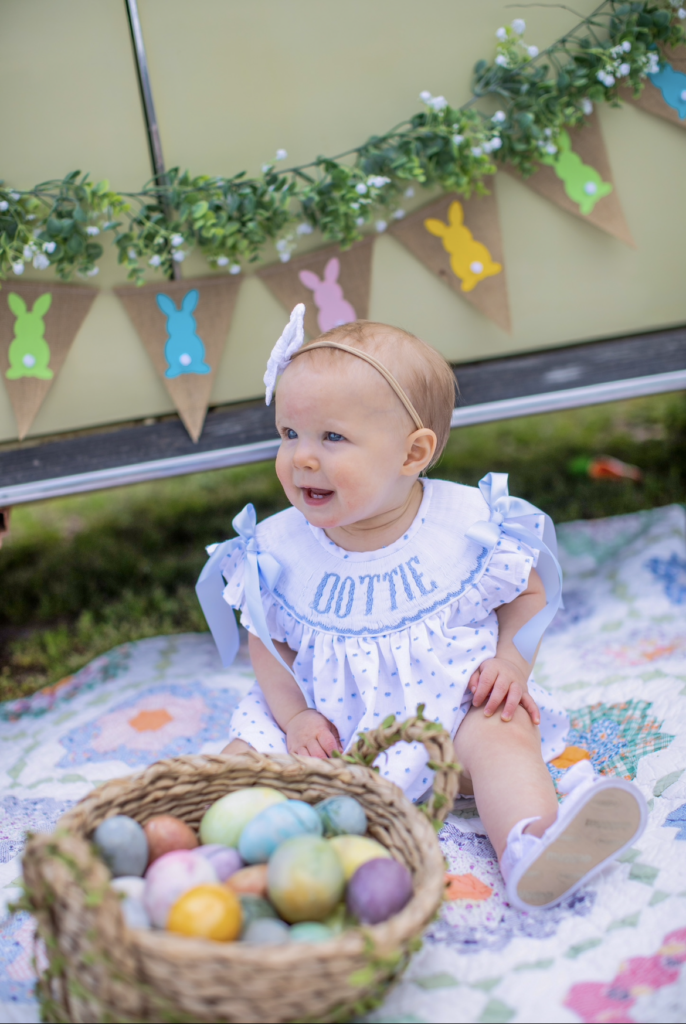 I hope these photos gave you an idea on what to do for kids Easter pictures this year and if you want more Easter/spring outfit ideas, look through these Easter outfits for the family! Don't forget to comment and follow @lo_chandler on Instagram for more seasonal tips.
Thanks for reading!
Xo -Lo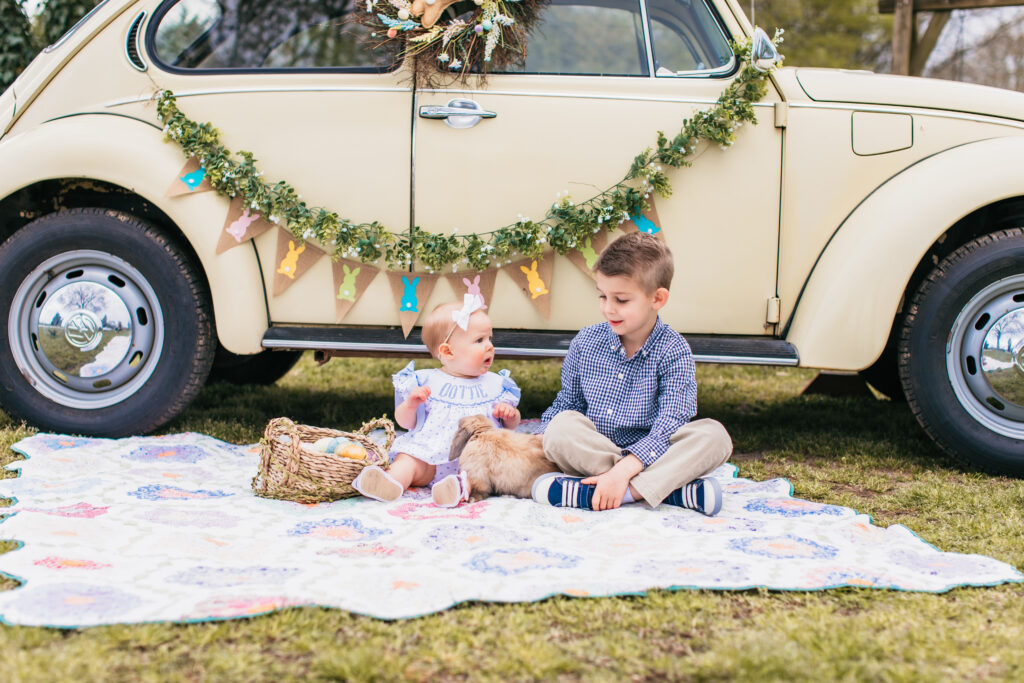 Photos by Repurposed Photography