Father's Day is a day we get to appreciate all the amazing things dads do! I've made it easy to find the perfect Father's Day gift this year. Whether you're looking for a DIY gift guide, tech accessories, or classic pj's, just scroll to find and shop Father's Day gift ideas.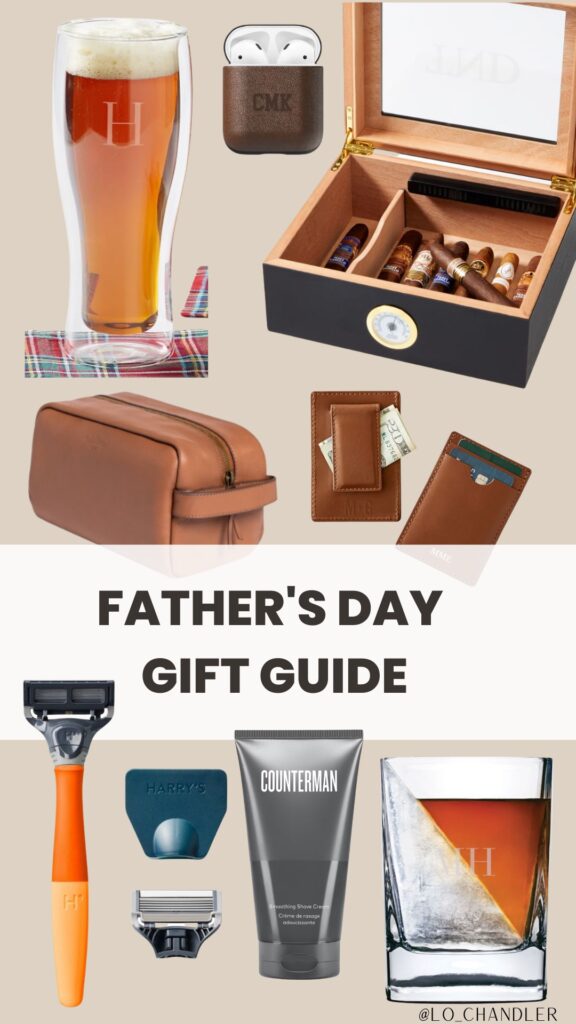 Shop Father's Day Gifts
My husband weighed in on some of his favorite gifts! He said most dads love anything grill related so an apron or grilling tools would be a great option. To make it more custom you can check out a personalized option we did for Trey last year on this post.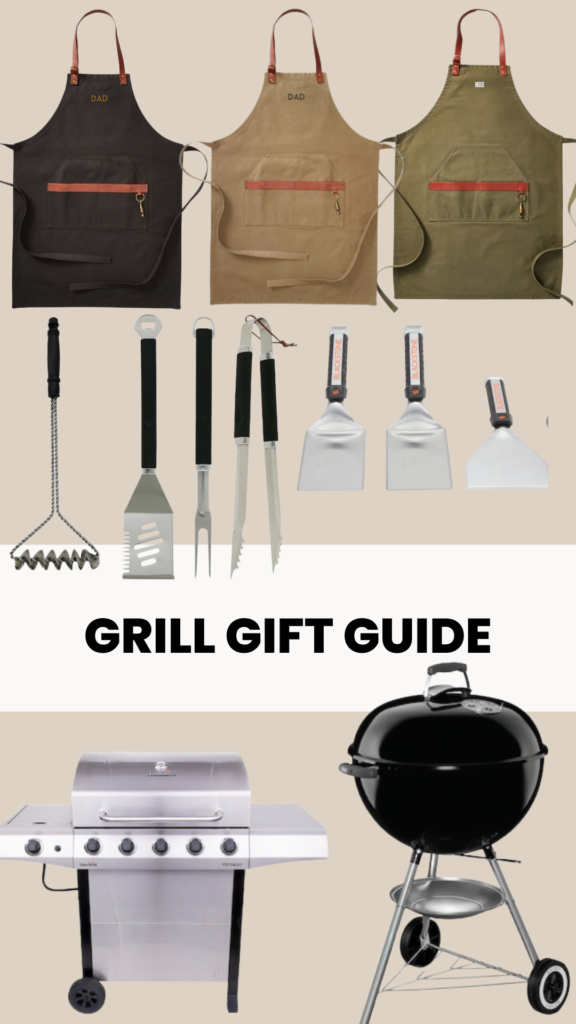 If your husband is like mine, he won't buy skincare on his own! This is a great time to help him stock up on good quality skincare products.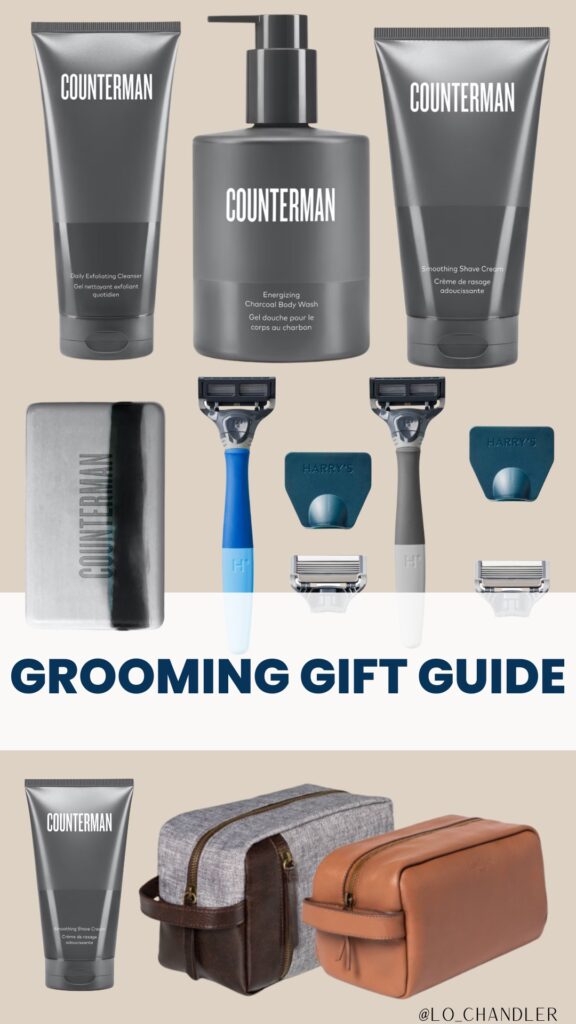 Tools are always a good idea. My parents gifted Trey this cordless drill years ago and he says it's what he reaches for the most.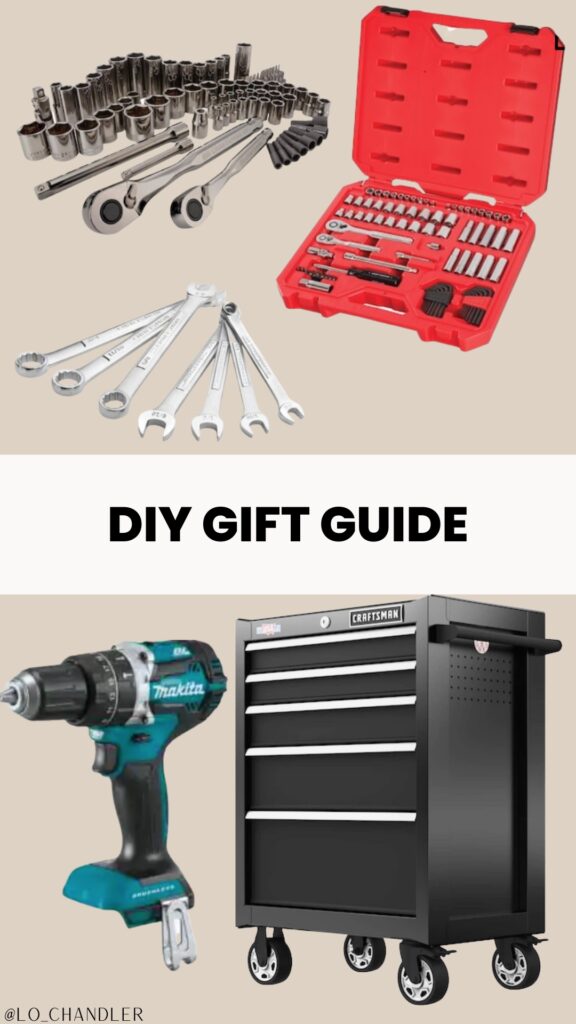 Tech and travel accessories make a great gift, as it's something they may not think to buy on their own. I gifted Trey this exact briefcase last year and he uses it every day. The leather is excellent quality and the gold monogram is sophisticated, yet masculine.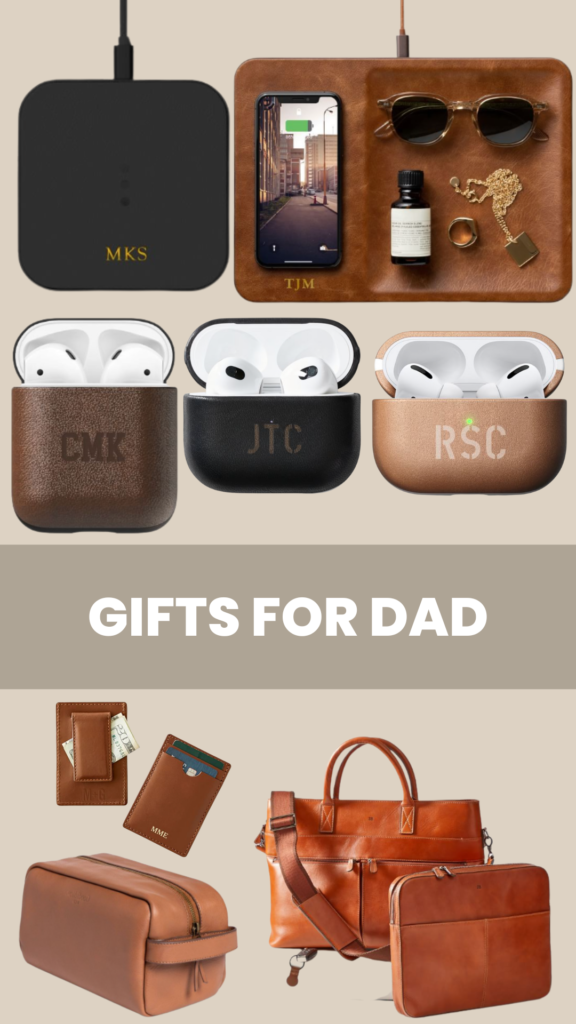 Pajamas are another item they may not think to purchase. Trey loves this robe we gave him for Christmas last year. We went with the navy color with a bright red monogram. He's also a huge fan of these slippers.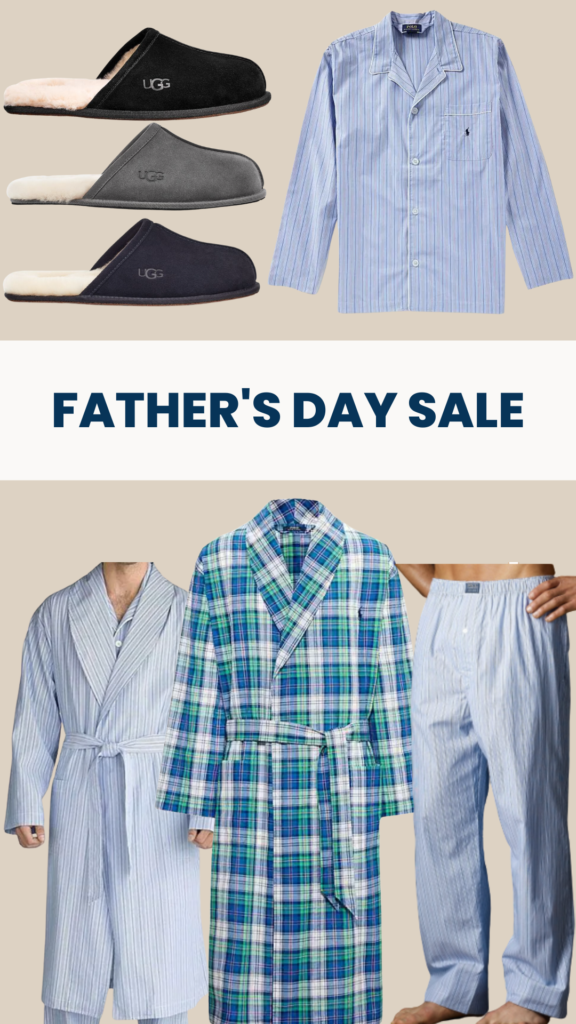 Want more ideas? Check out this post on Trey's Favorite Gifts.
What are some of your favorite Father's Day gifts? Let me know in the comments below!
Thanks so much for reading! Xo – Lo