Mother's Day will be here before you know it, so shop now for all the amazing mothers in your life! Today I'm sharing a few Mother's Day gift guides for 2023 with on trend and stylish gifts for every type of mom!
COOL & COASTAL
Maybe you live by the beach or take an annual family vacation – shop these coastal must haves for Mother's Day! You will find everything to make the next beach day easy and stylish.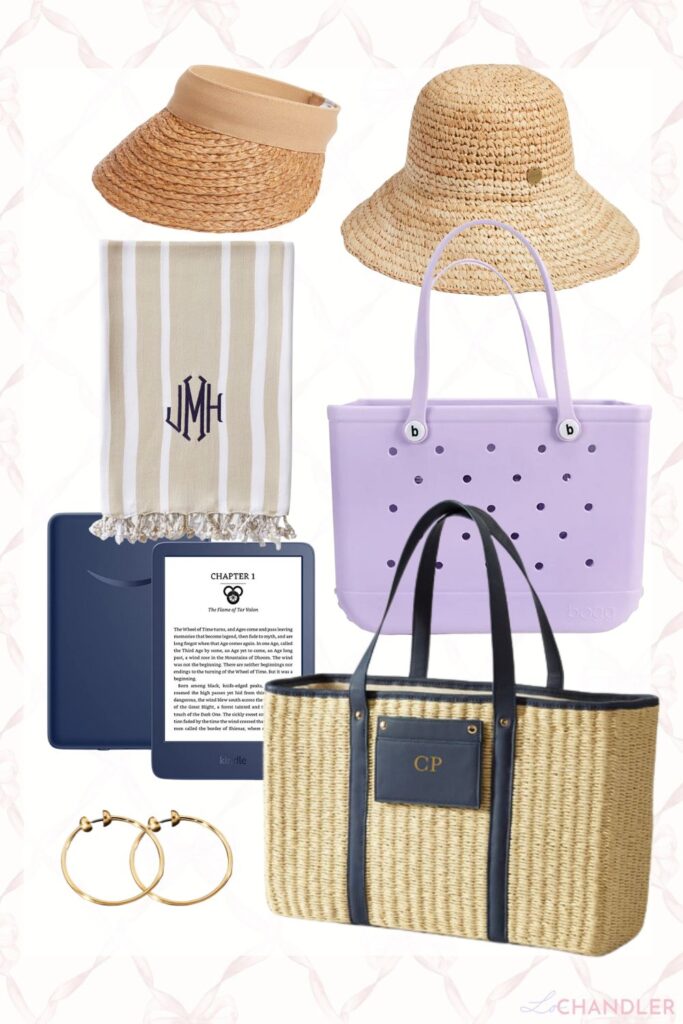 SHOP BEACH DAY GIFTS:

THE HOSTESS
If you and your mom are the designated hostesses of the family, I found some great hosting essentials just in time for summer. Shop coffee accessories, pitchers, and charcuterie!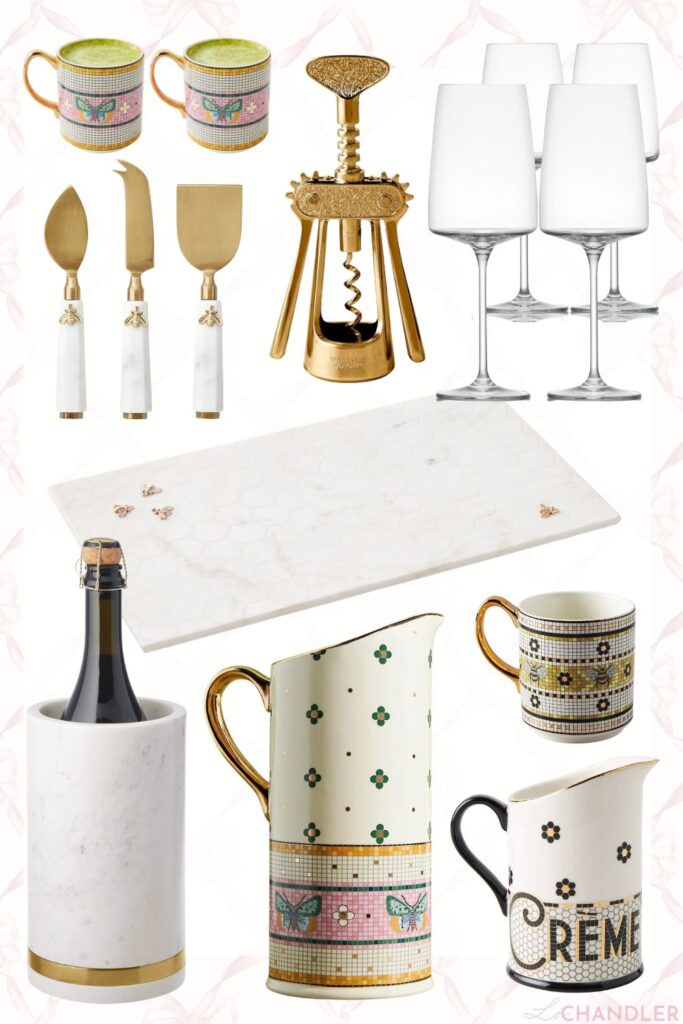 SHOP HOSTESS GIFTS:

THE HOMEBODY
Gift your mom the perfect night in with these homebody must haves! I linked my favorite organic cotton pajamas and slip mist, plus silk night masks and pillow case!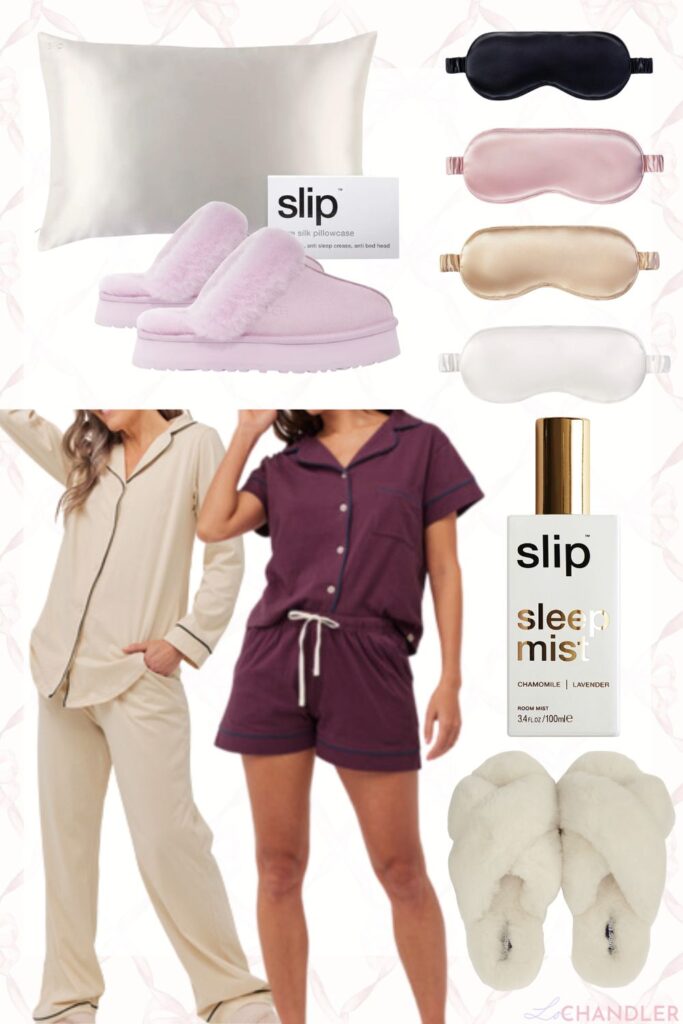 SHOP HOMEBODY GIFTS:

ON THE GO
Stay moving and on trend this Mother's Day with these matching fitness finds! You can shop hats, best selling tennis shoes, and the perfect on the go bag.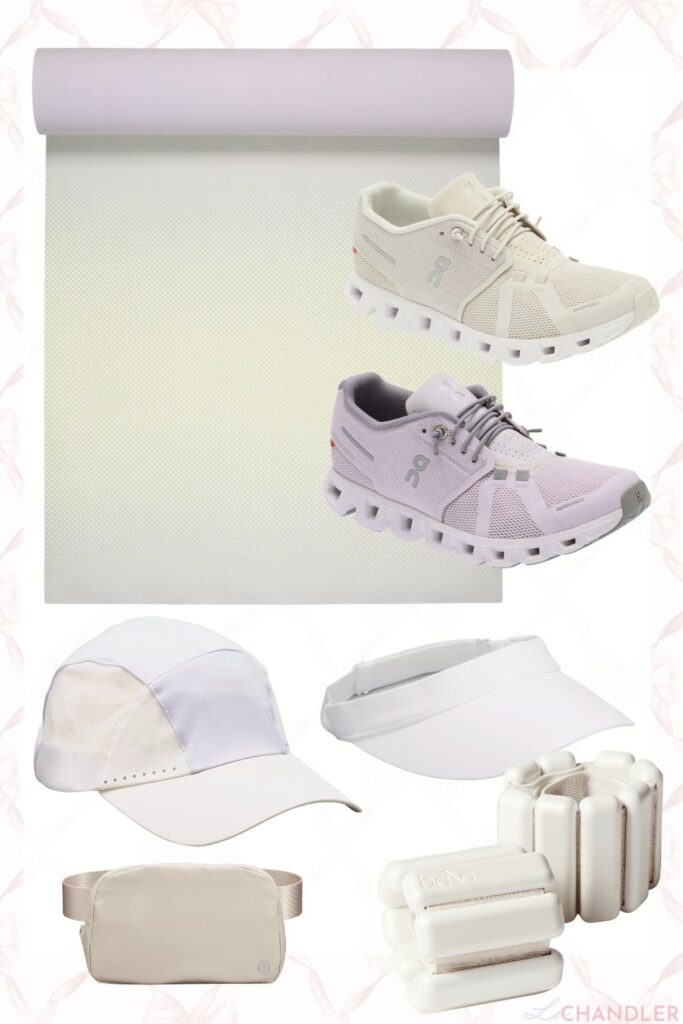 SHOP ON THE GO:

TRENDING HAIR CARE
Upgrade getting ready with these best selling hot tools and hair care! Shark makes an incredible air wrap styling wand and L'ange has a great cordless straightener.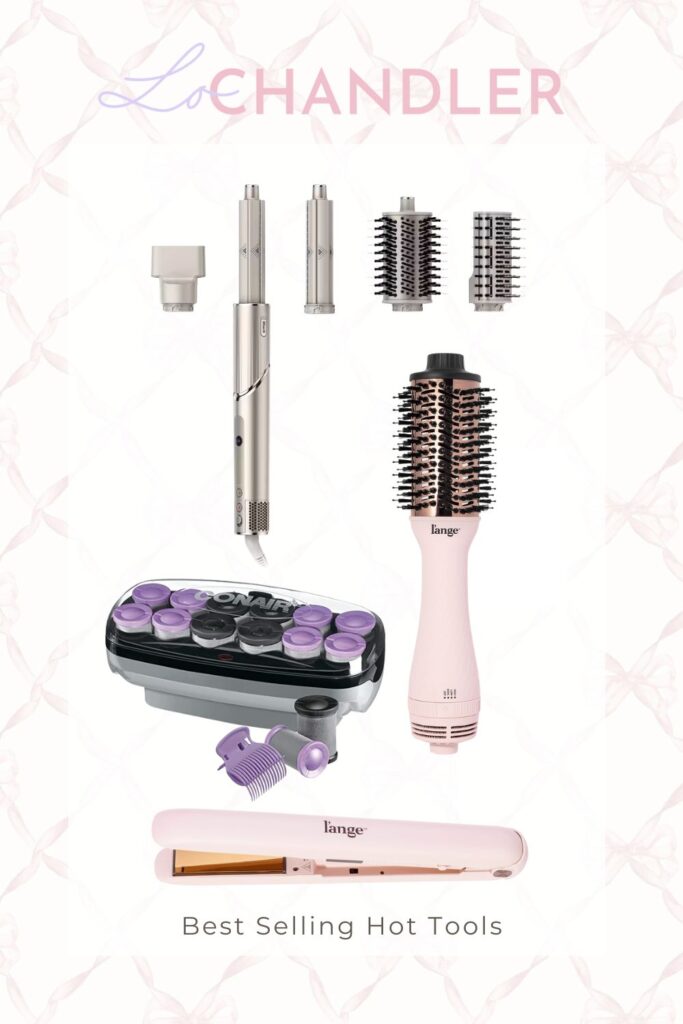 SHOP HAIR CARE:

PERSONALIZED GIFTS
Make Mother's Day more special with these monogrammed gifts! I love Pottery Barn's customizable travel boxes – perfect for anyone who travels a lot. Mark & Graham also make beautiful personalized items like this lightweight throw.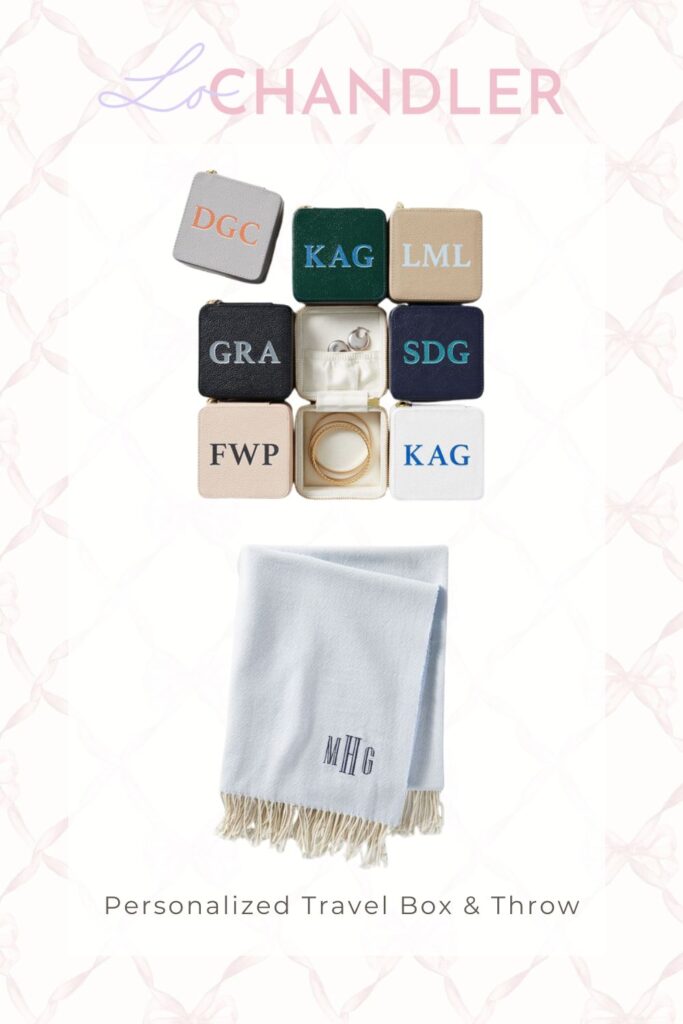 SHOP PERSONALIZED GIFTS:

NEEDLEPOINT PILLOW
If you want to keep your Mother's Day gift lighthearted but still thoughtful, shop Furbish's needlepoint pillows! They have so many to choose from I'm sure you'll find one for every personality. I thought this one was unique and fun for Mother's Day!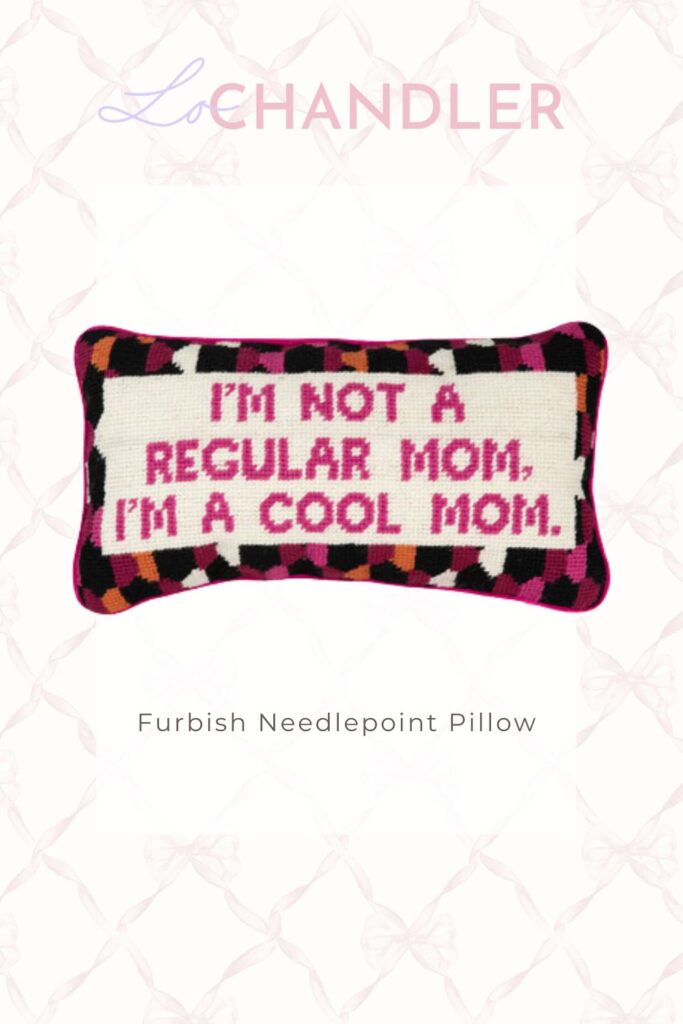 NON-TOXIC CANDLES, SOAKS, & SPRAYS
Also anything from Fontana Candle Co. would be a wonderful gift! Fontana Candle Co. is a non-toxic brand and the bundle seen below includes a natural essential oil bath soak and candle. They also sell room sprays, essential oils, and scent accessories.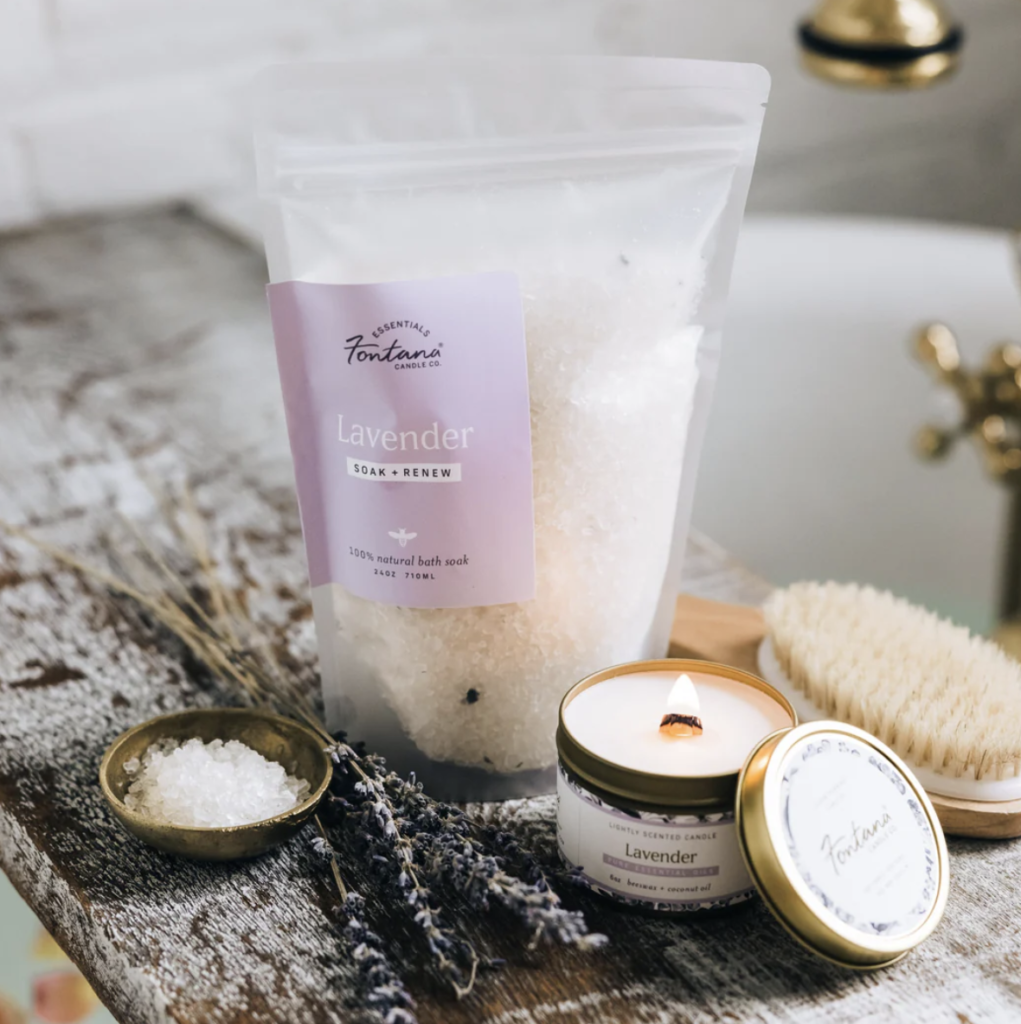 Photo from Fontana Candle Co.
However you spend Mother's Day, these Mother's Day gift guides for 2023 will add sentiment and love to your day! If you want more gift ideas, look through this Mother's Day gift guide I made last year. And for more seasonal and lifestyle content, follow @lo_chandler on Instagram!
Thanks for reading!
Xo -Lo