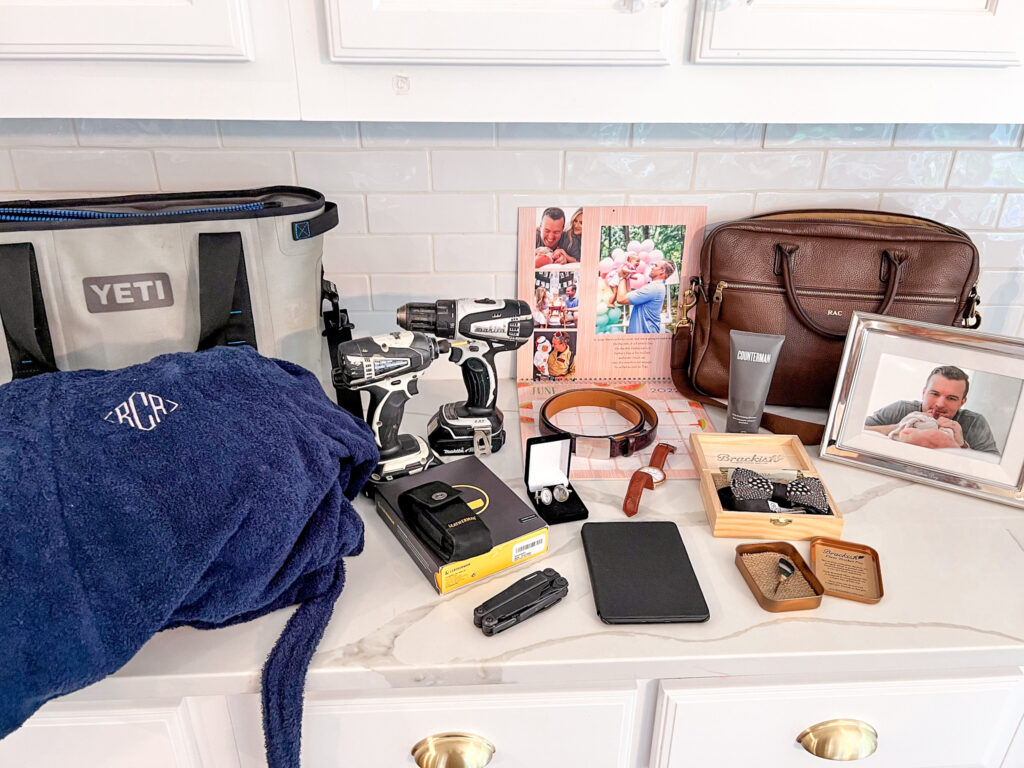 As I was working on a men's gift guide, I asked Trey what some of his favorite gifts have been that he's received over the years. We've been together for 8 years so that means many Christmases, Anniversaries, Father's Days, etc. so I was curious what items have stood out to him the most. Whether it's his most worn, most used, or the most sentimental, keep reading to see Trey's Favorite gifts!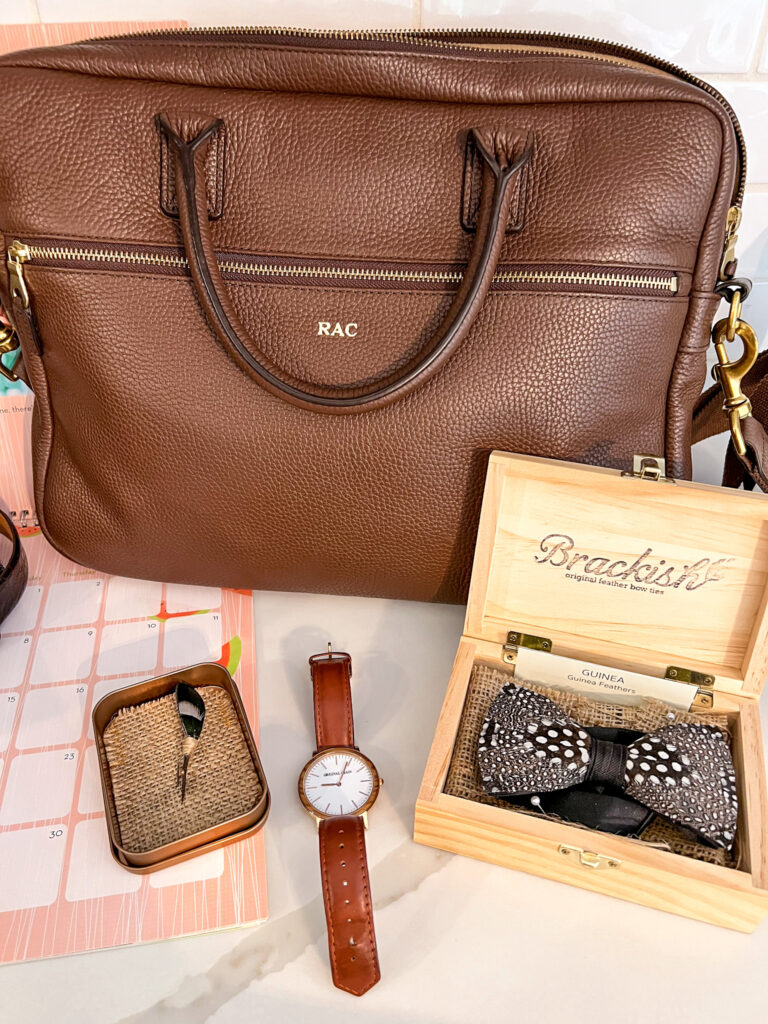 Brackish Bow Tie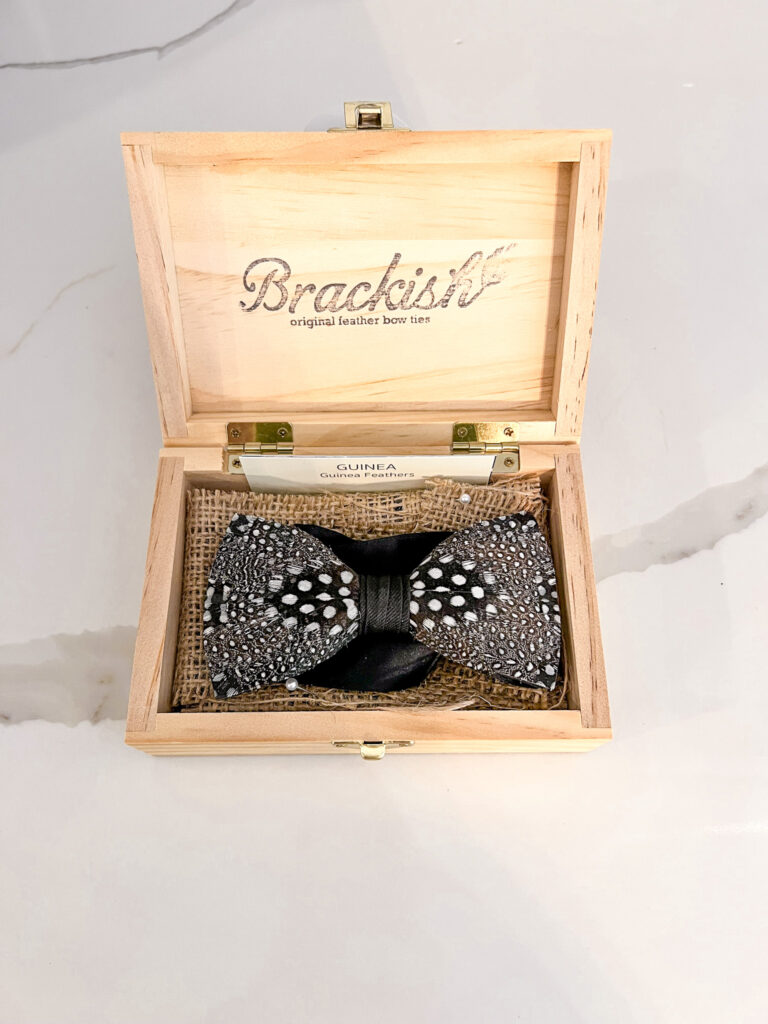 Brackish Bow Tie – These bow ties are all hand made with high quality feathers in Charleston, SC. I love this exact one for formal weddings or black tie events.
Leatherman Multipurpose Tool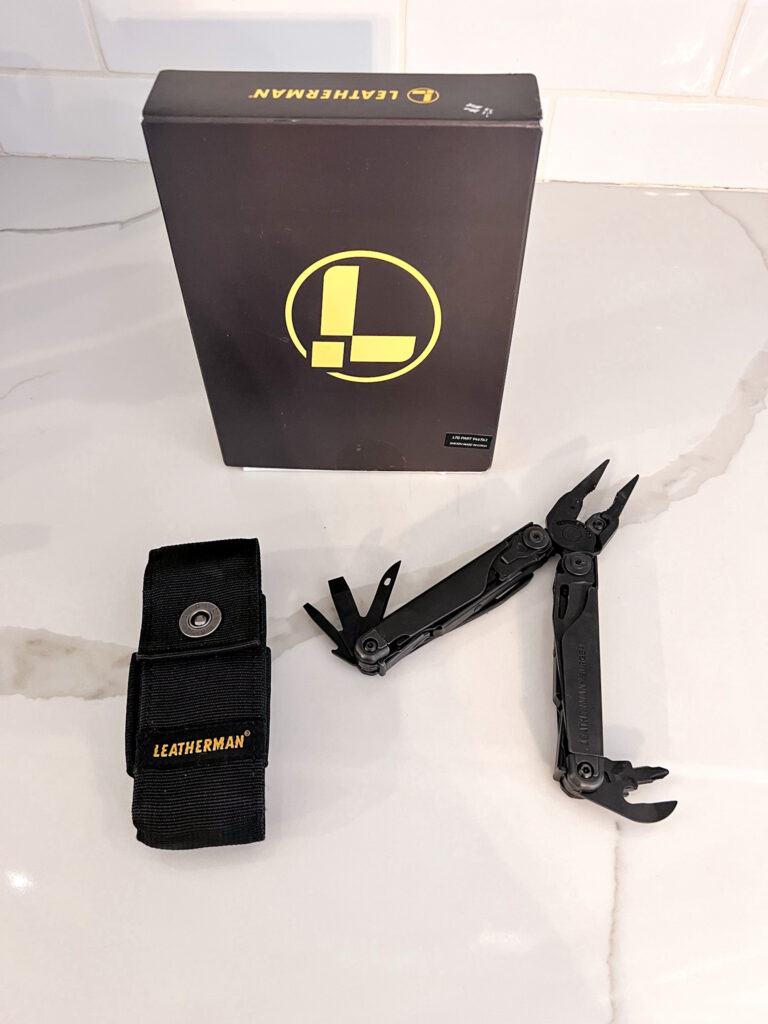 Leatherman Multipurpose Tool – He says he uses this weekly!
Engraved Silver Picture Frame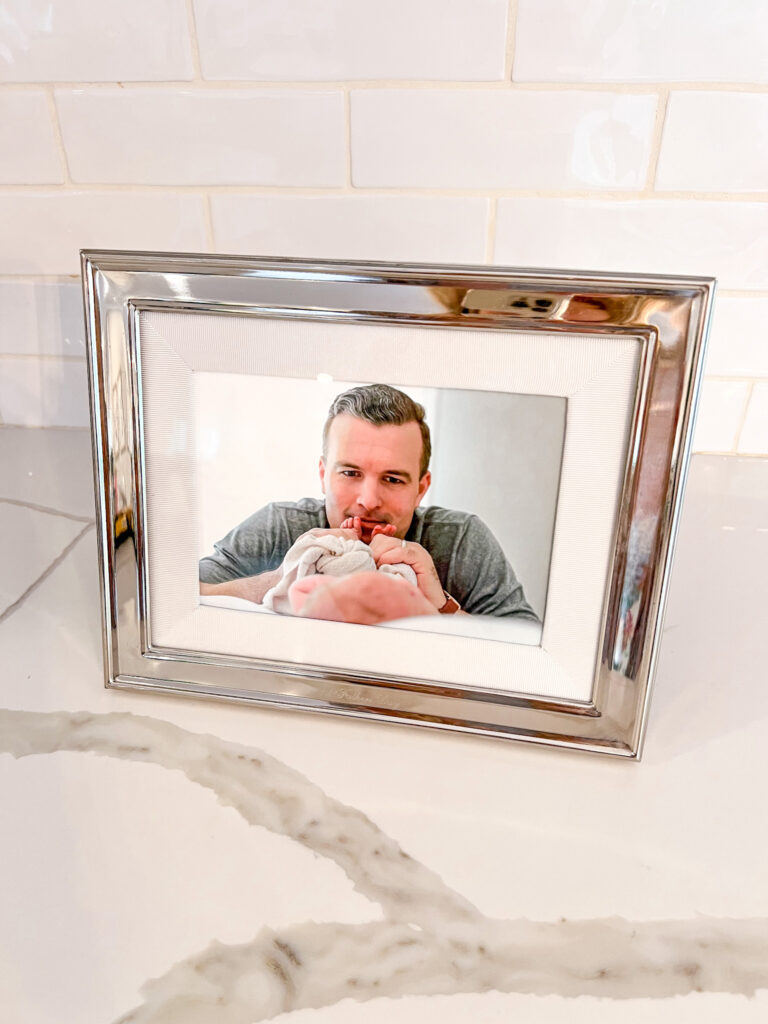 Engraved Silver Picture Frame – I gave him this on his first ever Father's Day, just a week after Dottie was born. He keeps it on his desk. I love that you can personalize with any message.
Monogram Cuff Links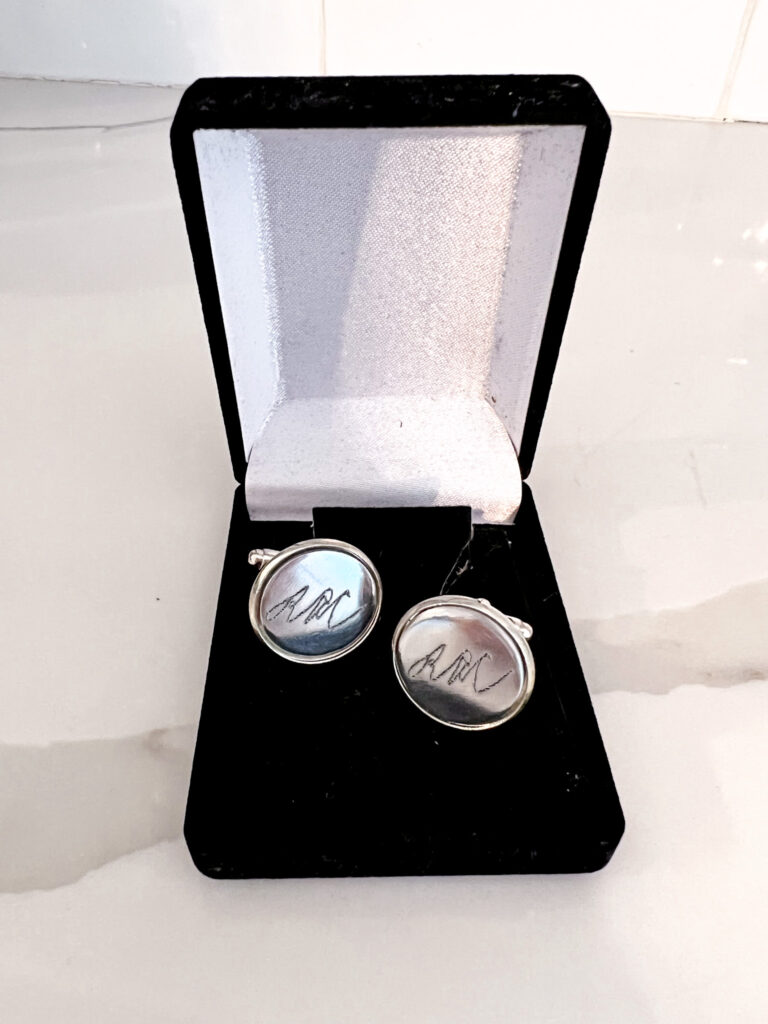 Monogram Cuff Links – I adore this idea in general but especially if you can find handwriting from a special relative. Trey is his nickname for "the third." His actual initials are R.A.C. and when I saw a letter his grandfather (who he is named after) wrote and signed with these initials I knew I wanted to make them into something special. I also love this option.
Historic Mail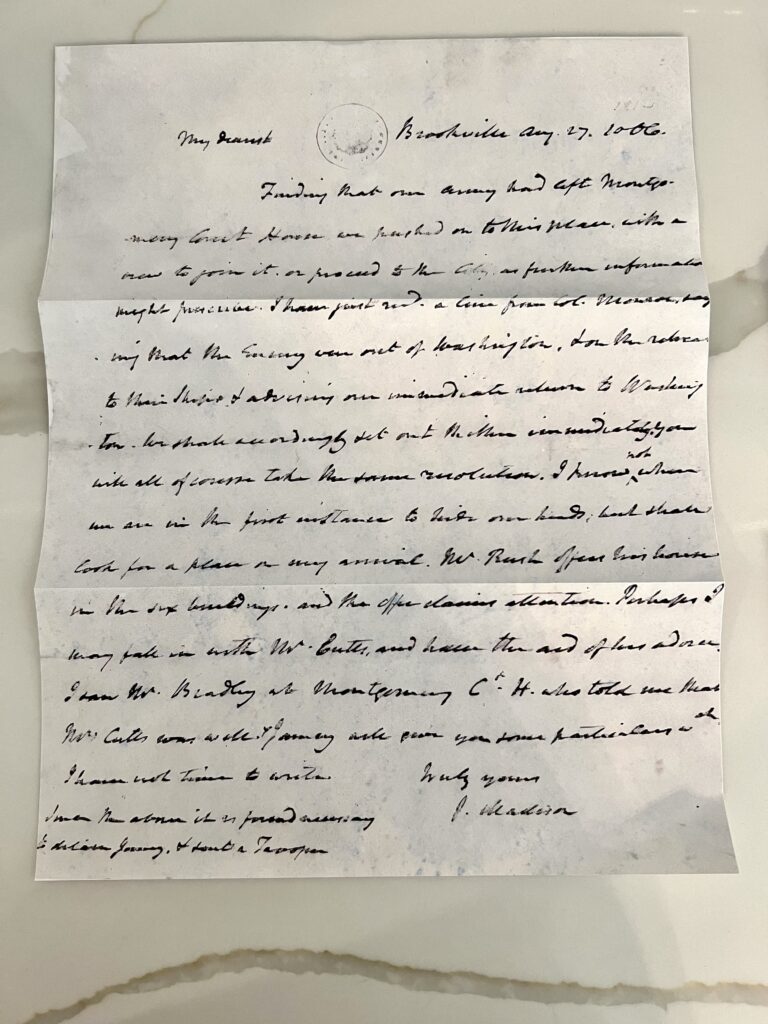 Historic Mail – I think this is the most unique! If your recipient is a history buff, you can sign them up to receive a historic letter delivered to their mailbox every week. Whether it's a letter from the Founding Fathers or letters that changed the course of World War II, each week is a surprise. It will include a copy of the original letter (left) and a typed version along with historical context (right).
Leather + Wooden Watch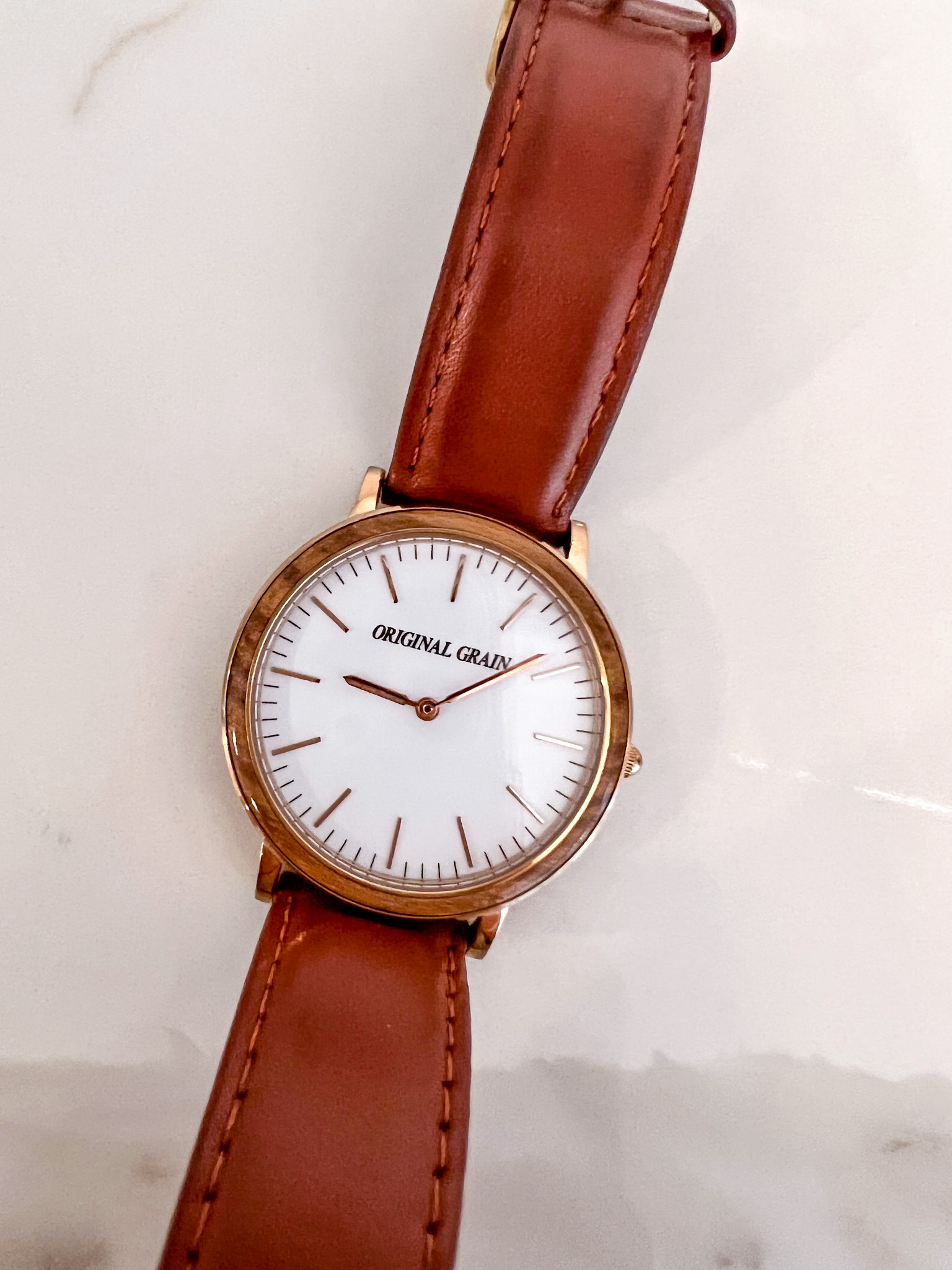 Leather + Wooden Watch – The wood makes this watch super lightweight while the leather dresses it up a bit to wear to work. He wears this the most during the workweek.
Makita Cordless Drill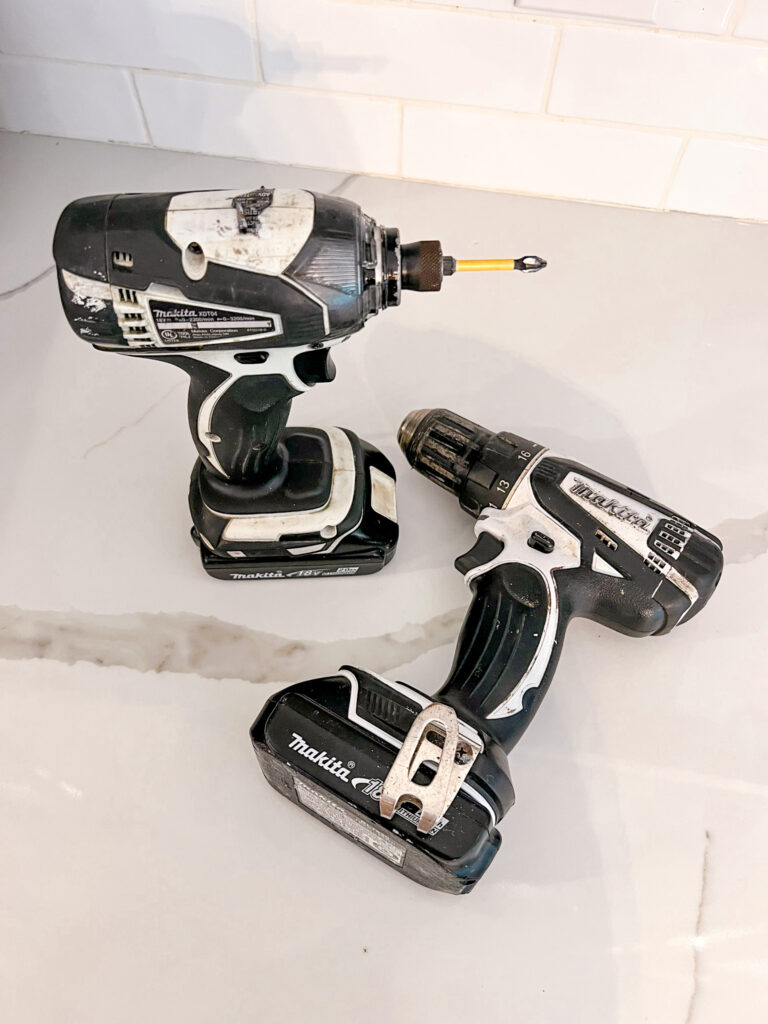 Cordless Drill – My parents gifted him this when we were first married and he says this is his most used tool overall.
Monogrammed Leather Brief Case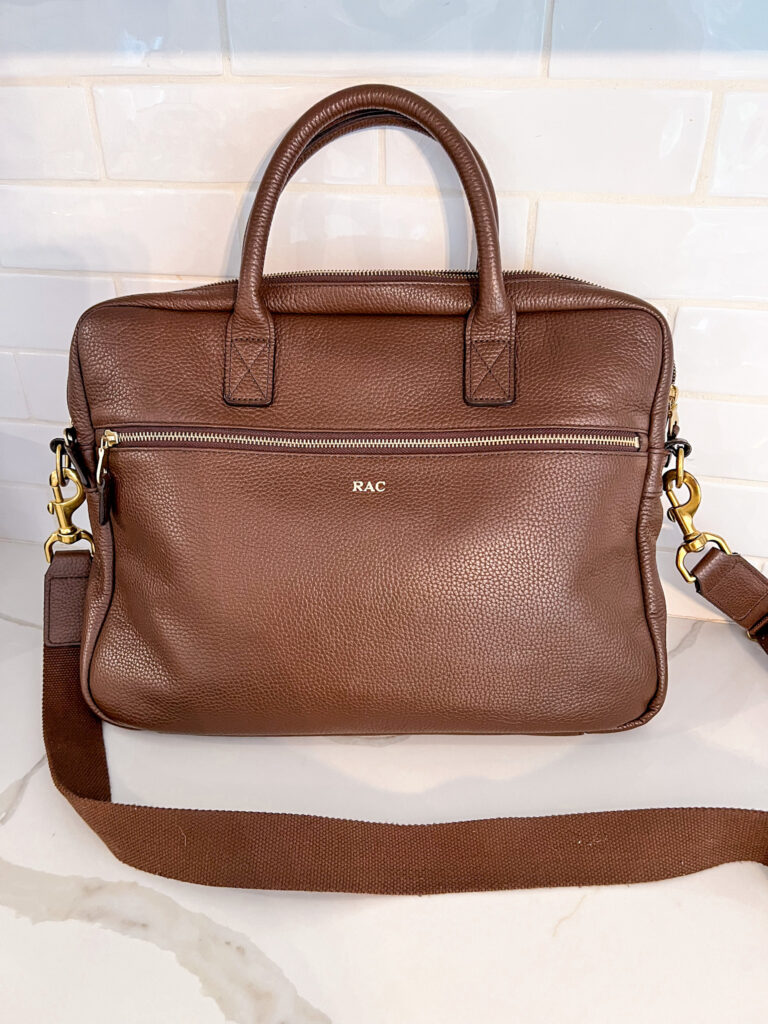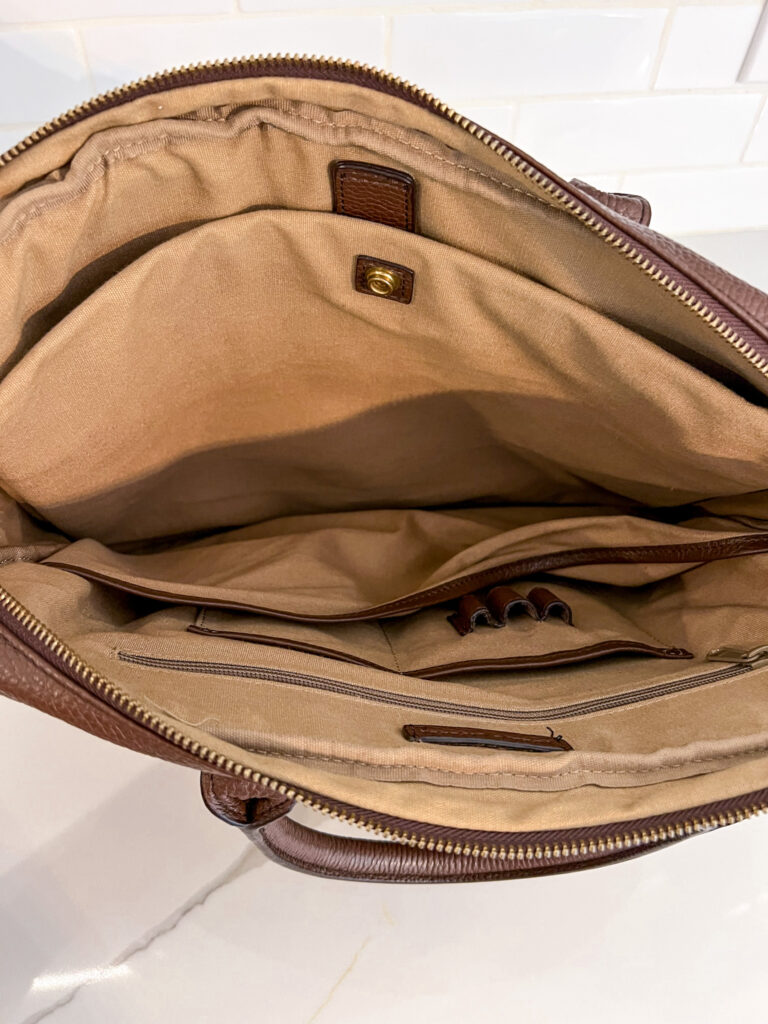 Monogrammed Leather Brief Case – This briefcase is sleek and sophisticated. The leather is excellent quality and the gold monogram adds a touch of masculine sophistication.
Brackish Lapel Pin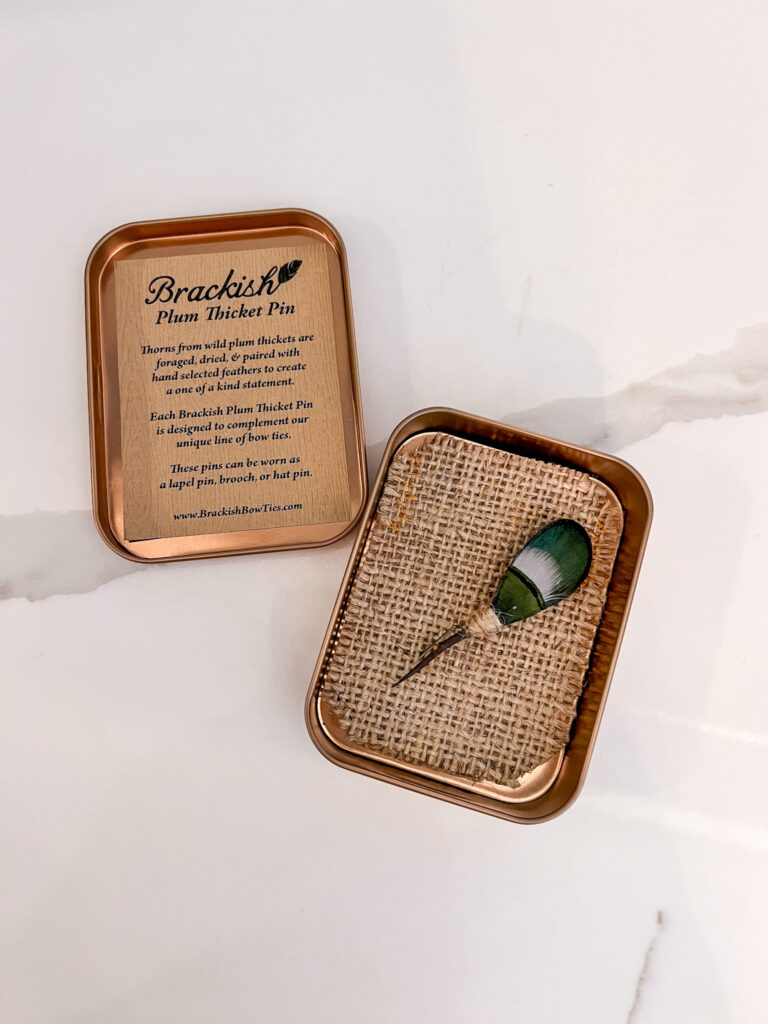 Brackish Lapel Pin – With all the uniqueness of the bowtie, the lapel pin adds character to any suit jacket or blazer and comes at a lower price point.
Kindle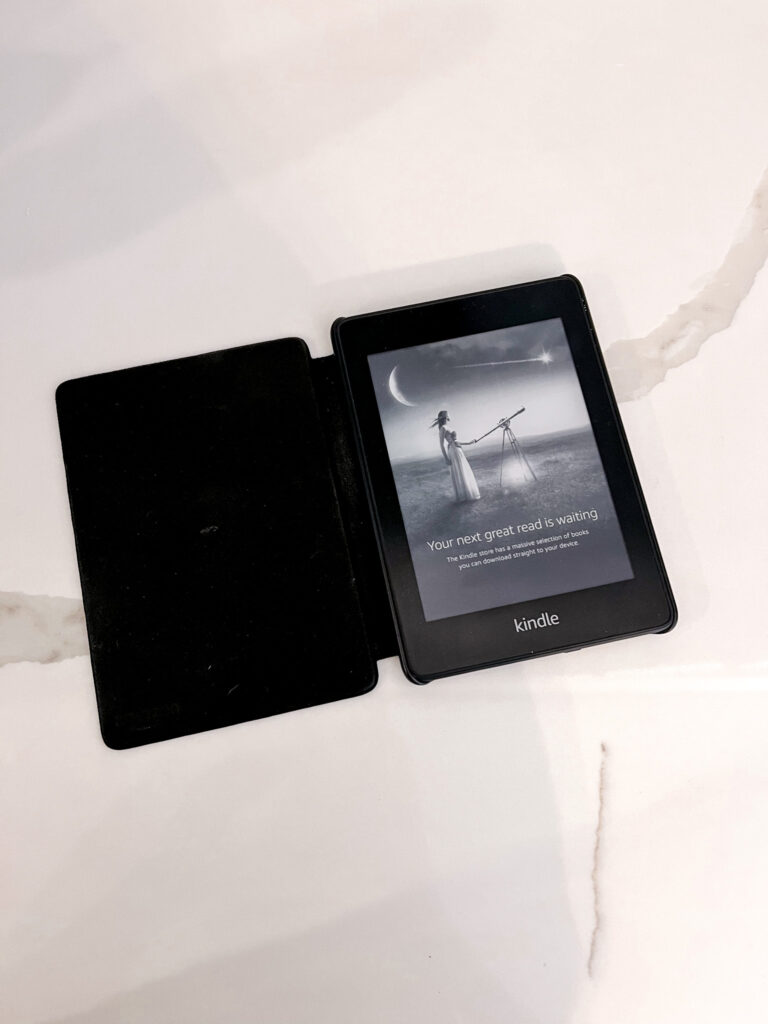 Kindle – Obviously not the first time you've heard of this..but if your guy is an avid reader he might really enjoy a kindle. Trey is a huge reader and usually finishes about a book a week. I thought this would save money (and space!) on all the books he was buying but he insisted he wouldn't like it and "wanted to hold the book." I took a chance and got it for him one birthday and he LOVED it. He uses it daily 😉 The paperwhite is a must!
Men's Skincare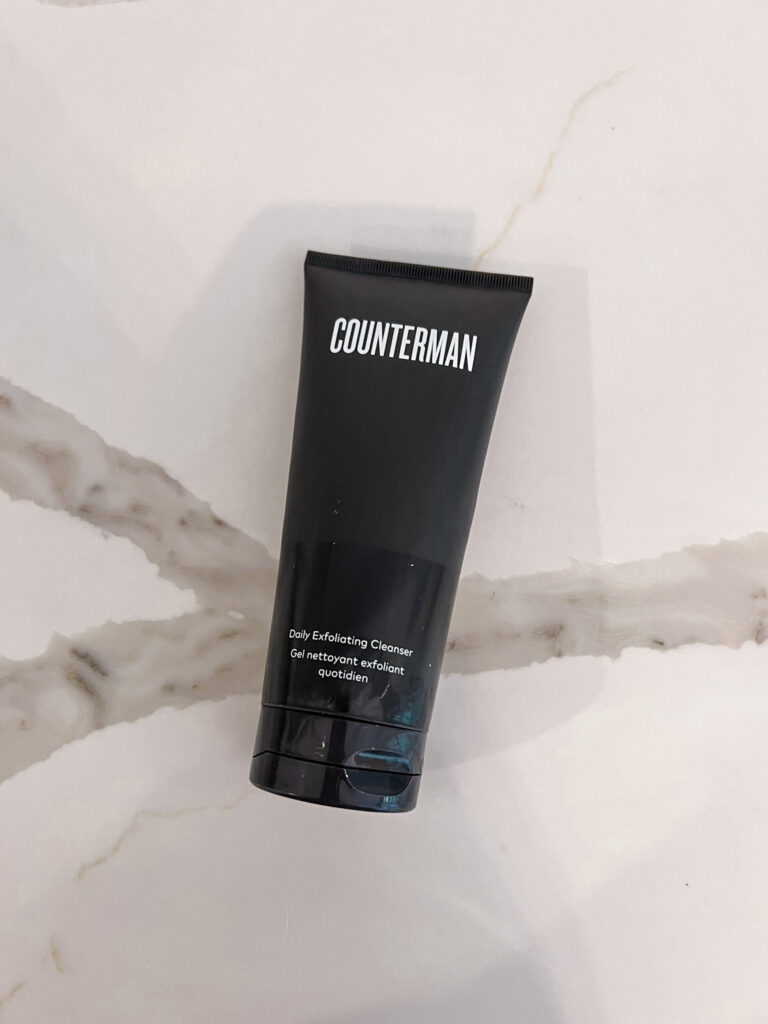 Men's Skincare – Trey used Old Spice body wash on his face before I met him, so upgrading to a "real" skincare routine was a great gift that makes him look and feel his best.
Soft Yeti Cooler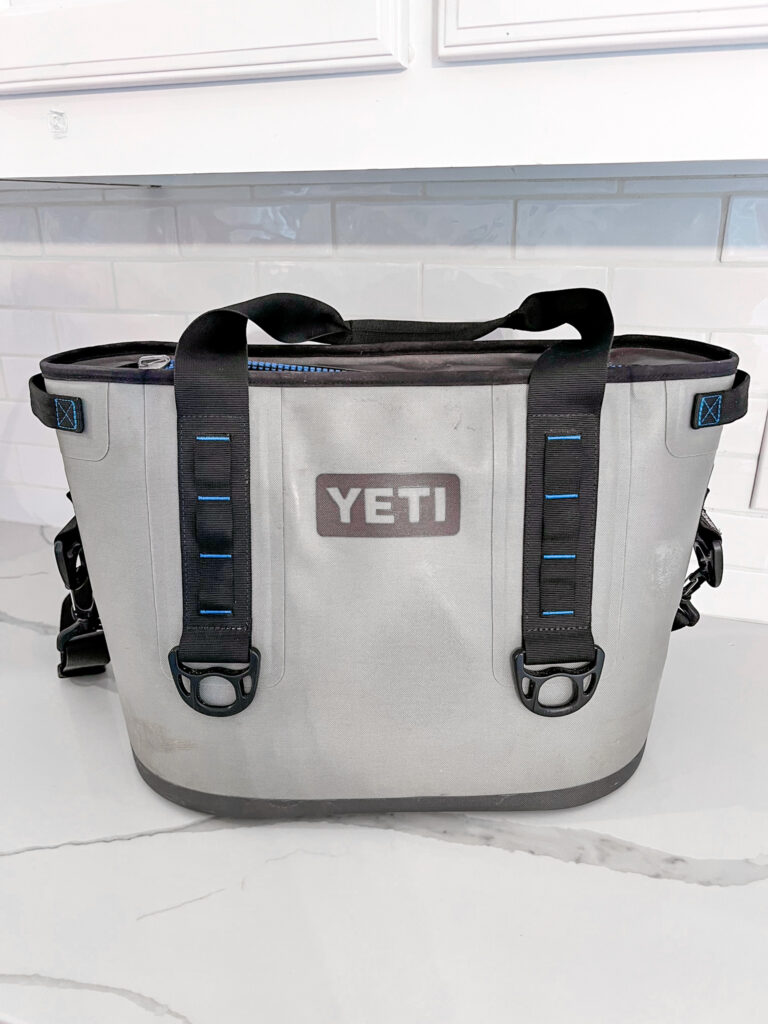 Soft Yeti Carrying Cooler – This is his go-to cooler for the beach, a pool day, or a tailgate. The fabric is lightweight so it doesn't get too heavy to carry and it will keep ice frozen all day long.
Trafalgar Monogramed Belt Buckle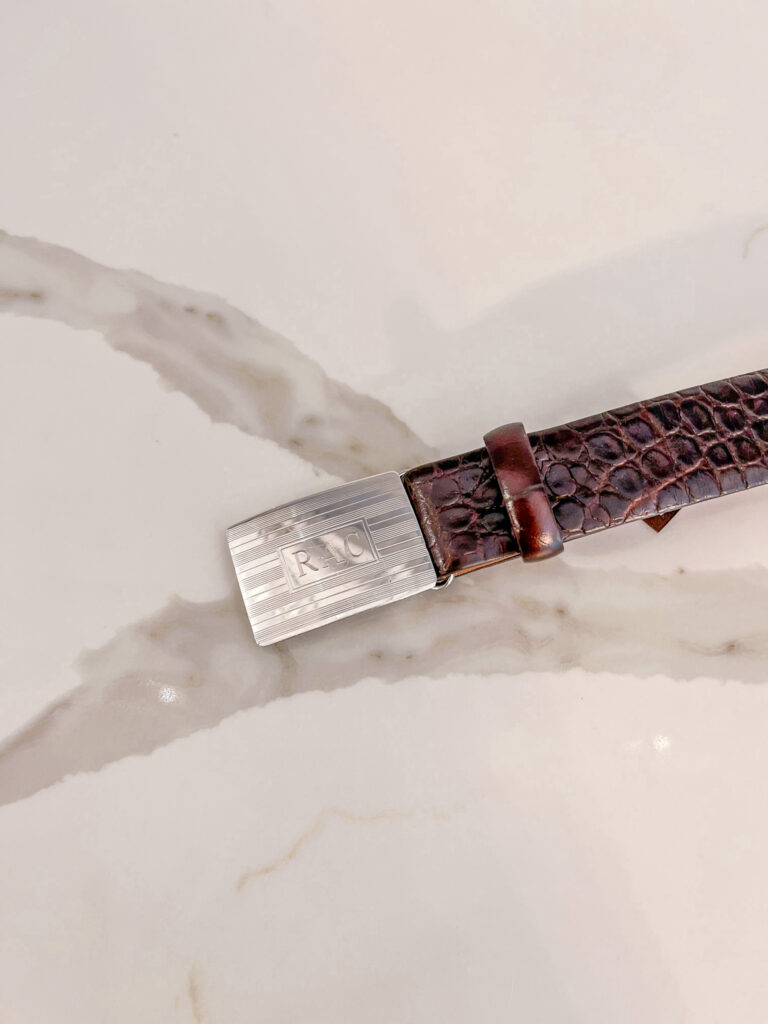 Trafalgar Monogramed Belt Buckle – This is a great piece to elevate any outfit! I gifted this buckle to Trey paired with the alligator belt. He wears it to church and work meetings.
Personalized Wall Calendar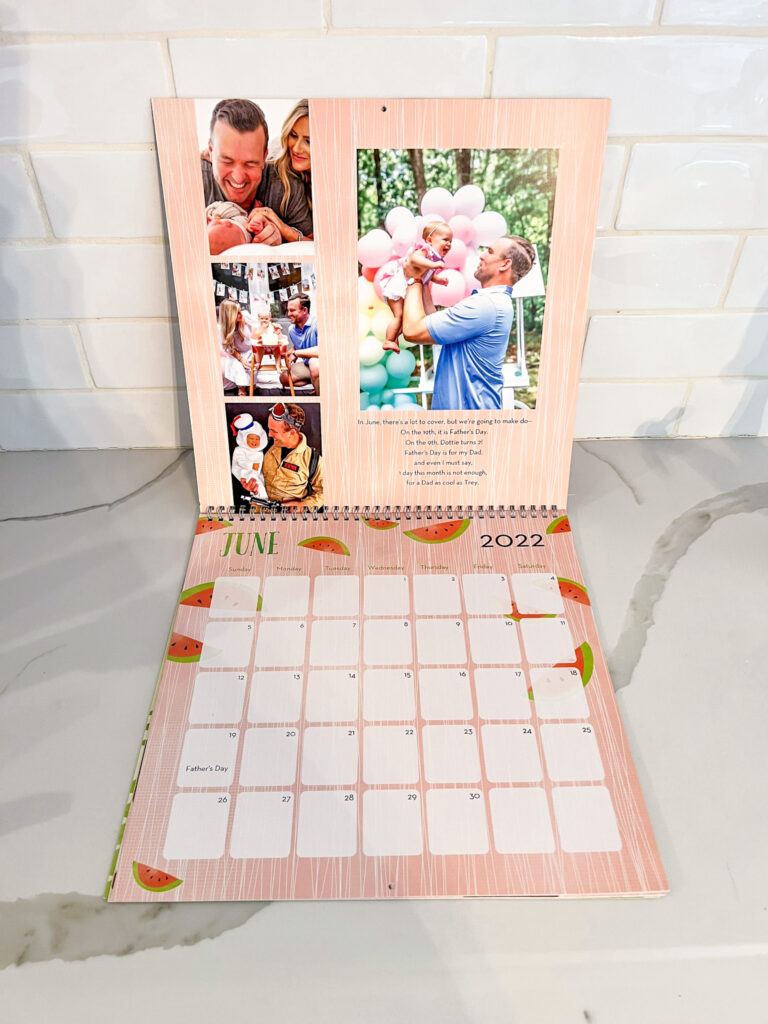 Personalized Wall Calendar – My sister actually started this gift trend a few years ago for Trey through a family secret santa and now he looks forward to it every year! She used pictures from all throughout the year and had each month correspond with pictures from that season.
Monogrammed Terrycloth Robe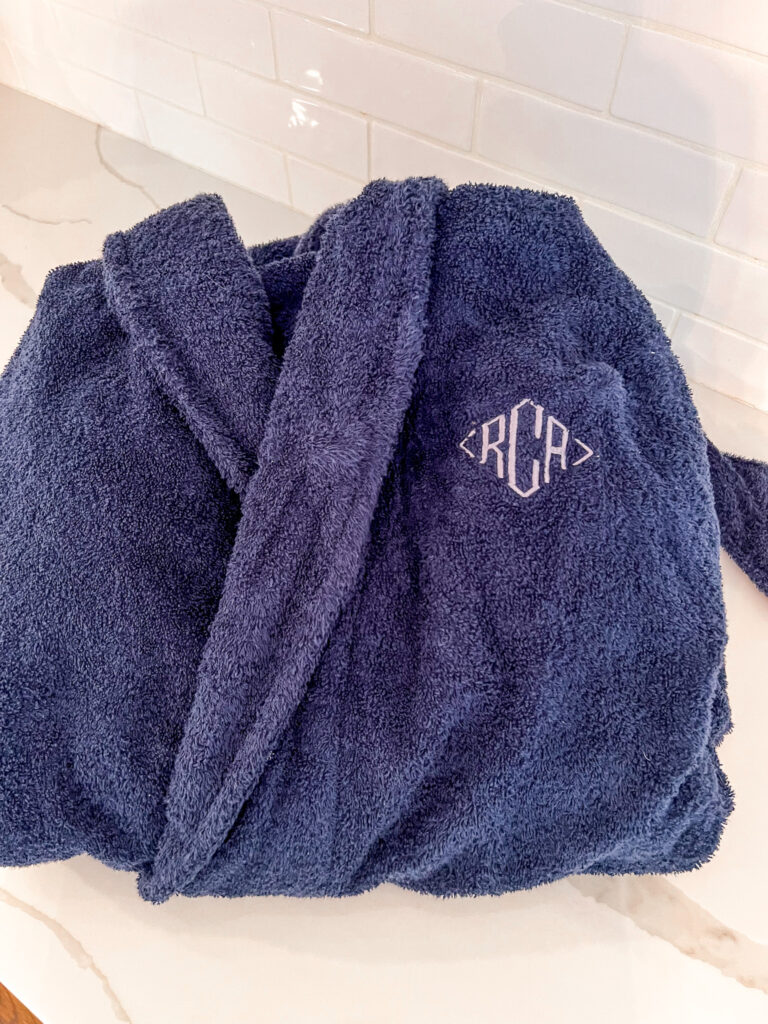 Monogrammed Terrycloth Robe – This is a great gift because it's something he may not think to purchase for himself. I picked out the navy with a white monogram for Trey. It looks very classic but it's practical enough for every day.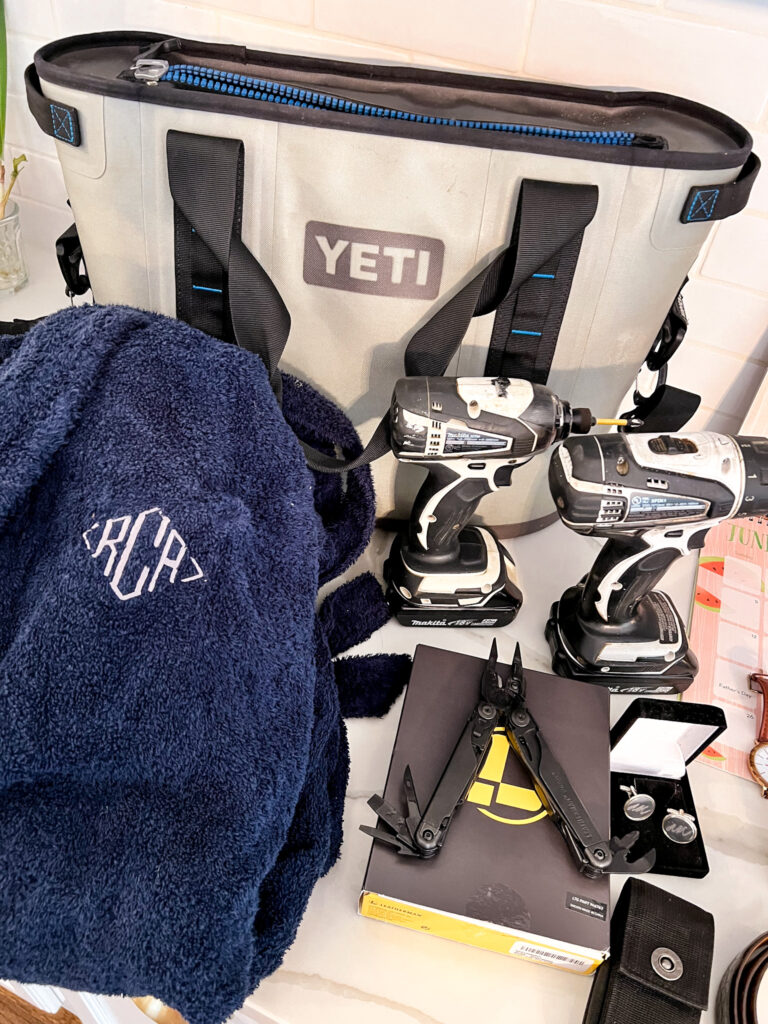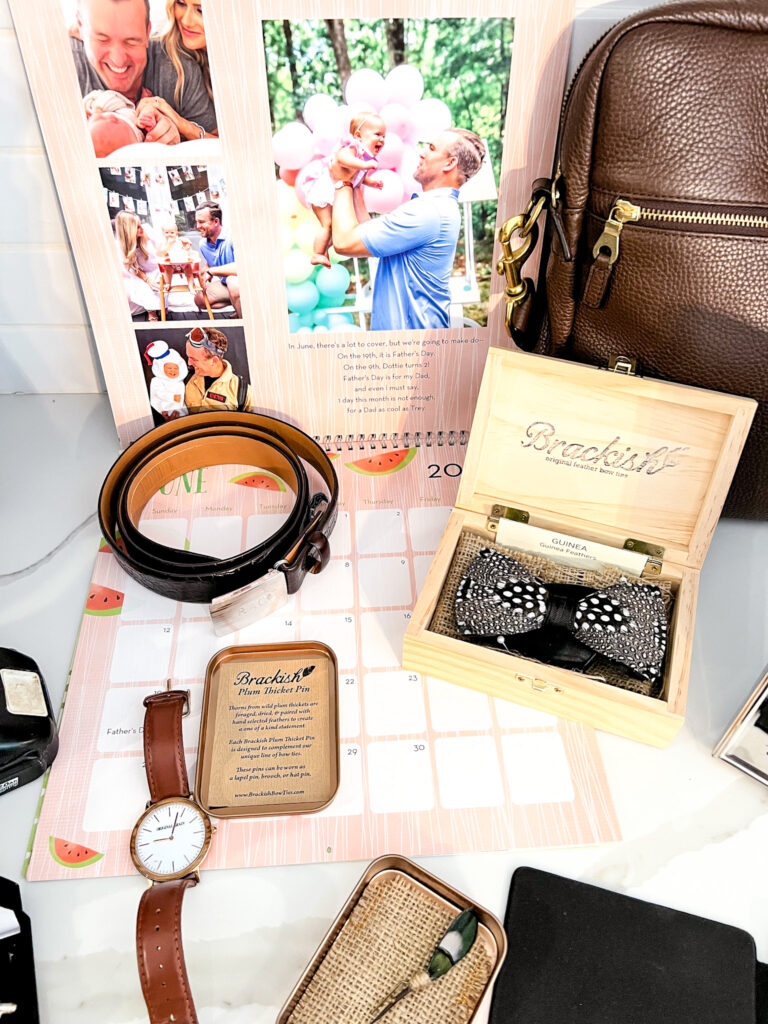 Let me know what you think about Trey's favorite gifts roundup in the comments below !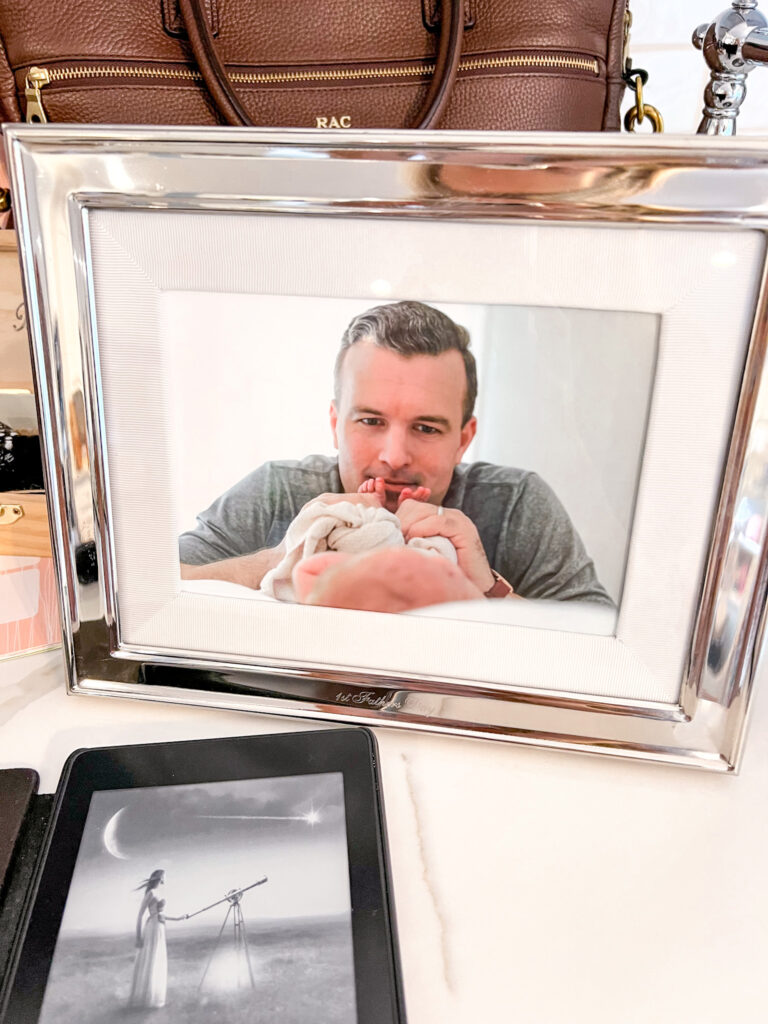 Want more ideas? Here's what we gave him for Father's Day last year and I have a current list of Father's Day gift ideas on this post.
Thanks so much for reading about Trey's favorite gifts! Xo – Lo