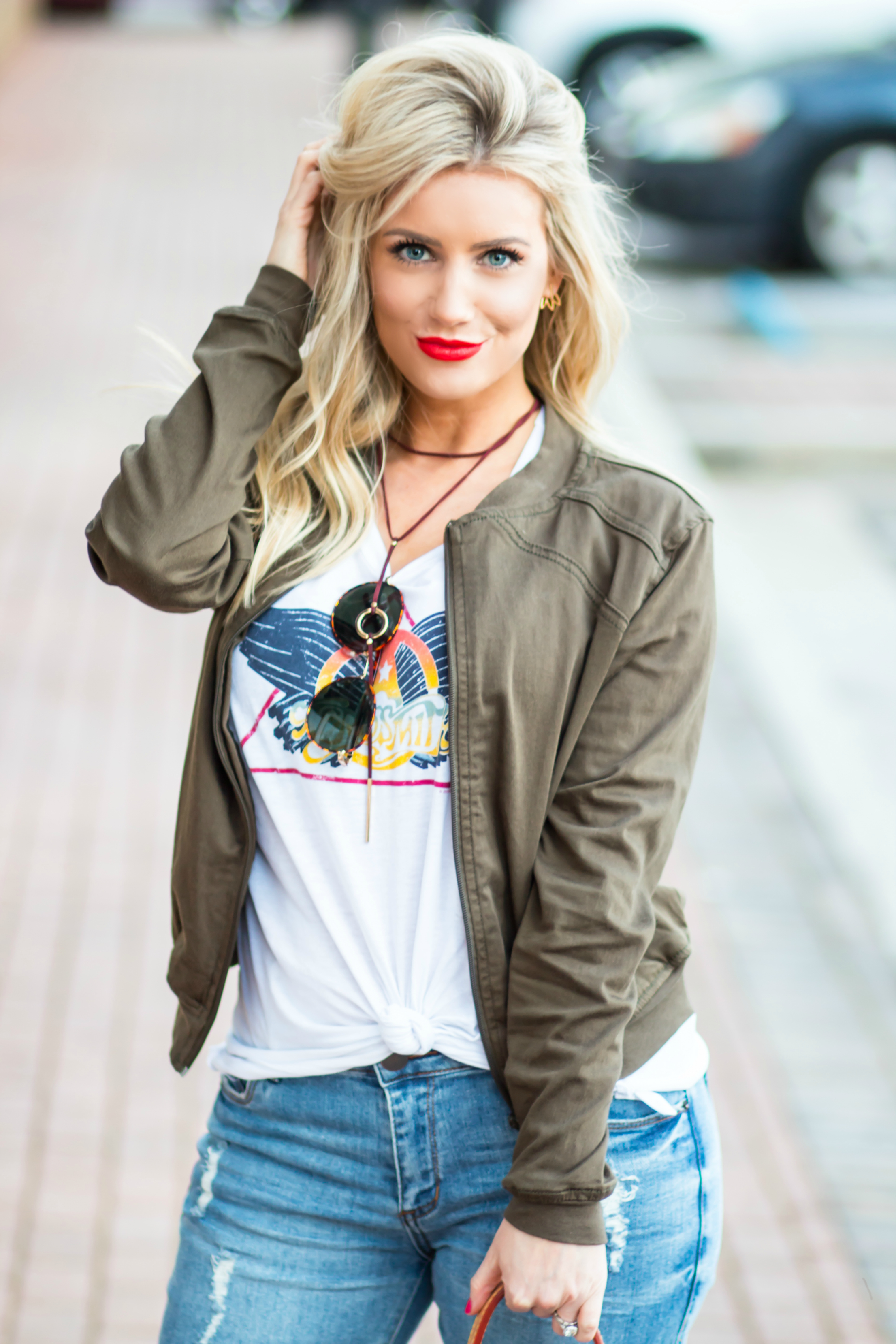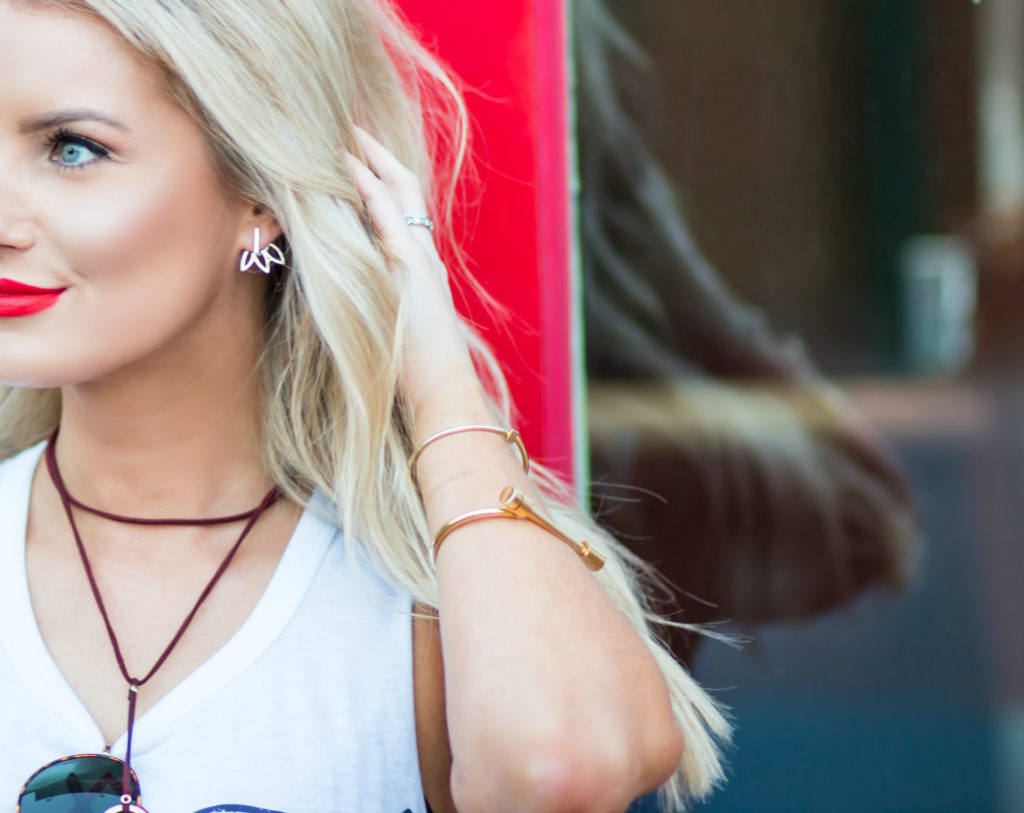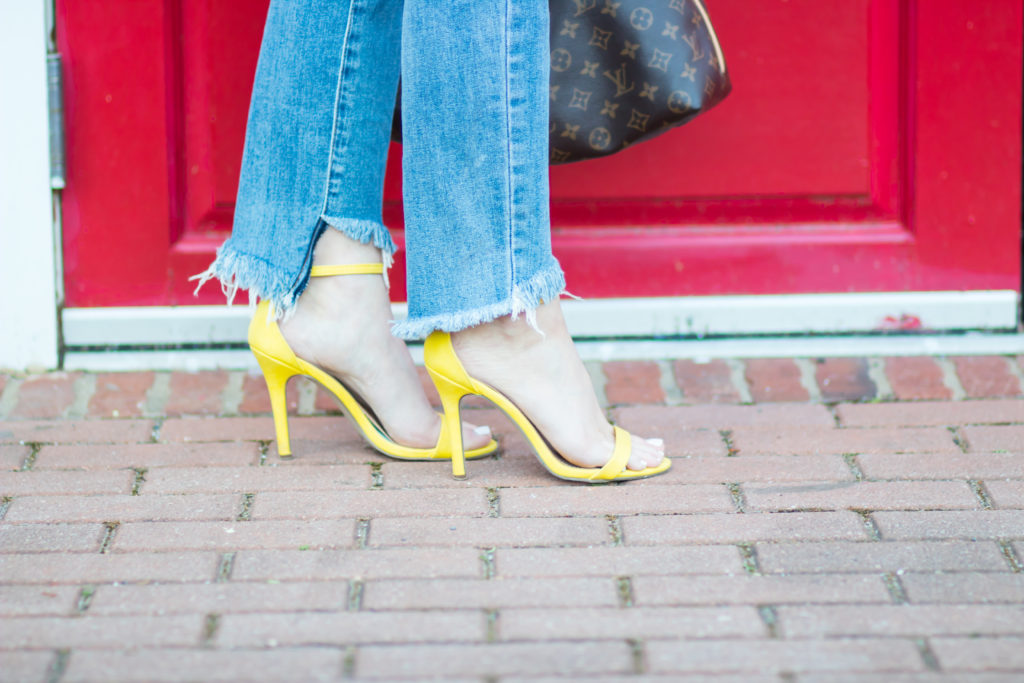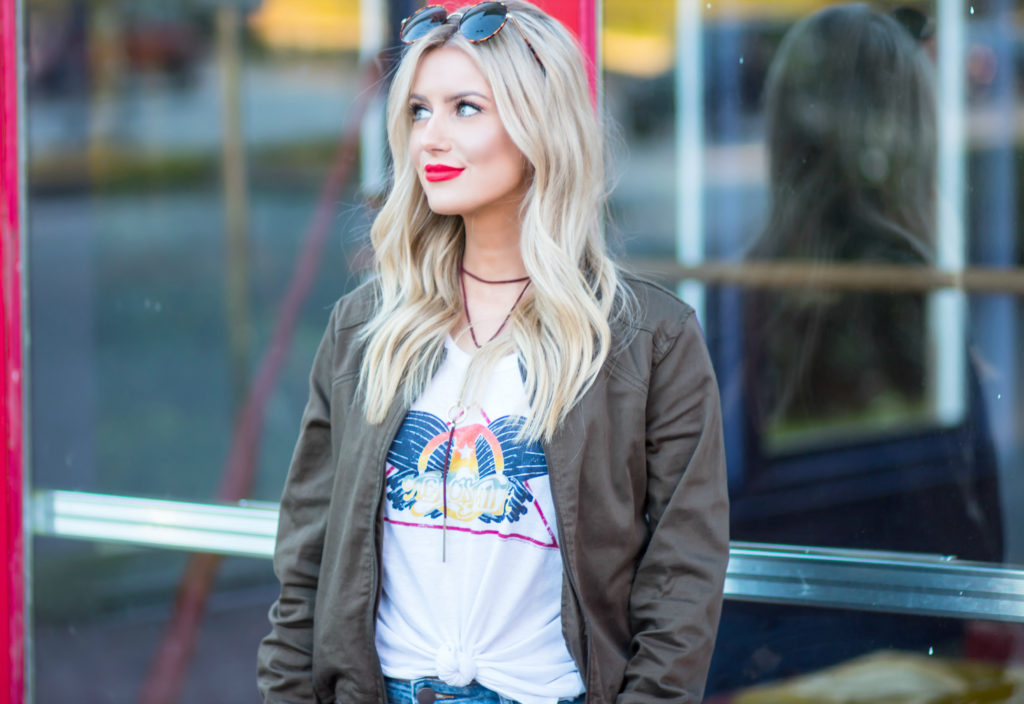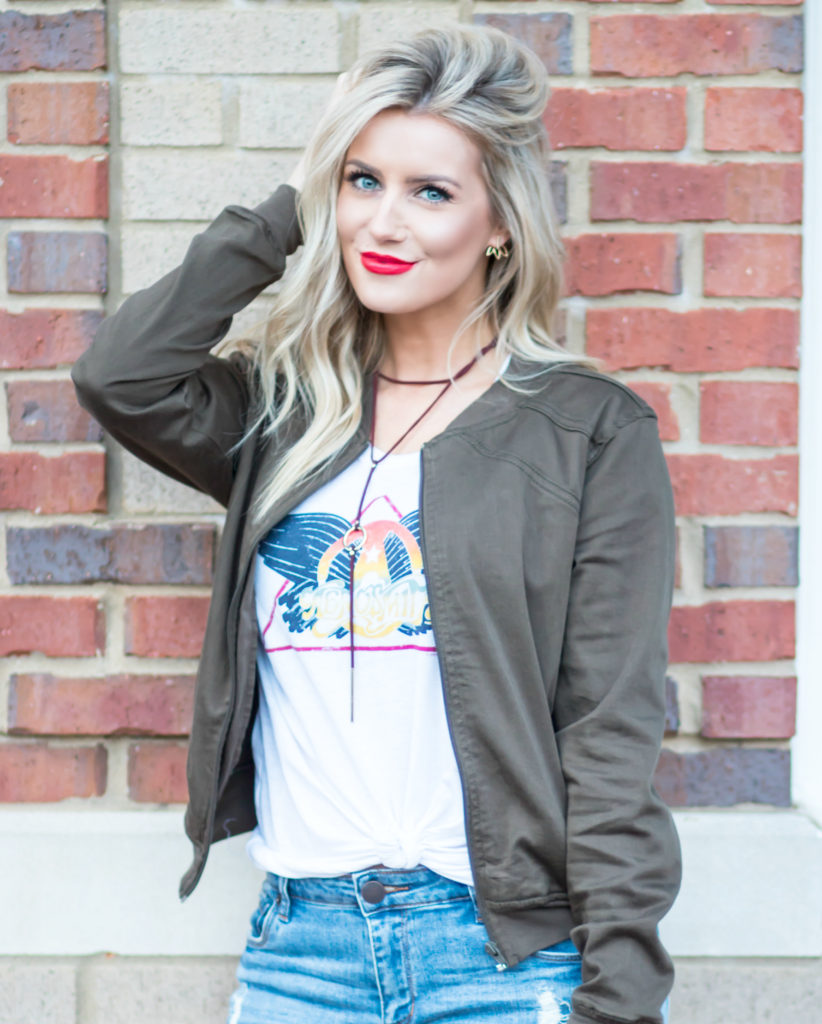 Nothing says cool like a vintage tee.  If you don't have a vintage tee lying around, you can be like me and just go buy one from Nordstrom (no one will know you didn't actually go to the concert in '73).  This time around I paired it with distressed boyfriend jeans and a bomber jacker, but I love the way it looks paired with a fancier maxi skirt or tucked into high waisted shorts for the summer.
I am loving these STS boyfriends jeans so many reasons, reason #34 being that the cutoff ankle means I don't have to get them hemmed (fact- I am the shortest person ever).  I love how the heavy shredding at the ankle looks with heels, they dress it up a bit for a more unexpected look.  I also think these jeans look effortlessly cool paired with sliders or sneakers.  Since I'm barley over 5 foot, when I wear relaxed denim/boyfriend jeans with sneakers I tend to look like a 4th grader, so I usually stick with heels for that look.. #shortgirlprobs
This olive bomber jacket is under $30 and literally goes with everything, they have the same one in a blush color that I #need.  My exact tee is linked here and it's marked down over 50% off!  I sized up one size so I had room to tie it in a knot, if you aren't wanting to tie it up then it will fit TTS.  My exact earrings and bracelet are linked here and I added some similar styles that I love below.
All this talk about band t-shirts is making me excited about summer concerts!  Is anyone good touring this year?  Let me know, we should tailgate..
Scroll through and click the images below to shop the full post!
XoXo – Lo
SHOP THE POST