Hey favorites! Can you believe it's almost Easter?  I swear it was New Years ten minutes ago!  Since Easter is right around the corner, I wanted to share some pictures of my favorite festive spot in my house, my bar cart!  I love decorating for any and every holiday, especially my bar cart and dining room table.  I keep mine in a corner of my dining room and use it every time I entertain.  It's super functional and provides extra space for whatever you may need.  Whether it's set up as a drink station or a dessert bar, it always comes in handy.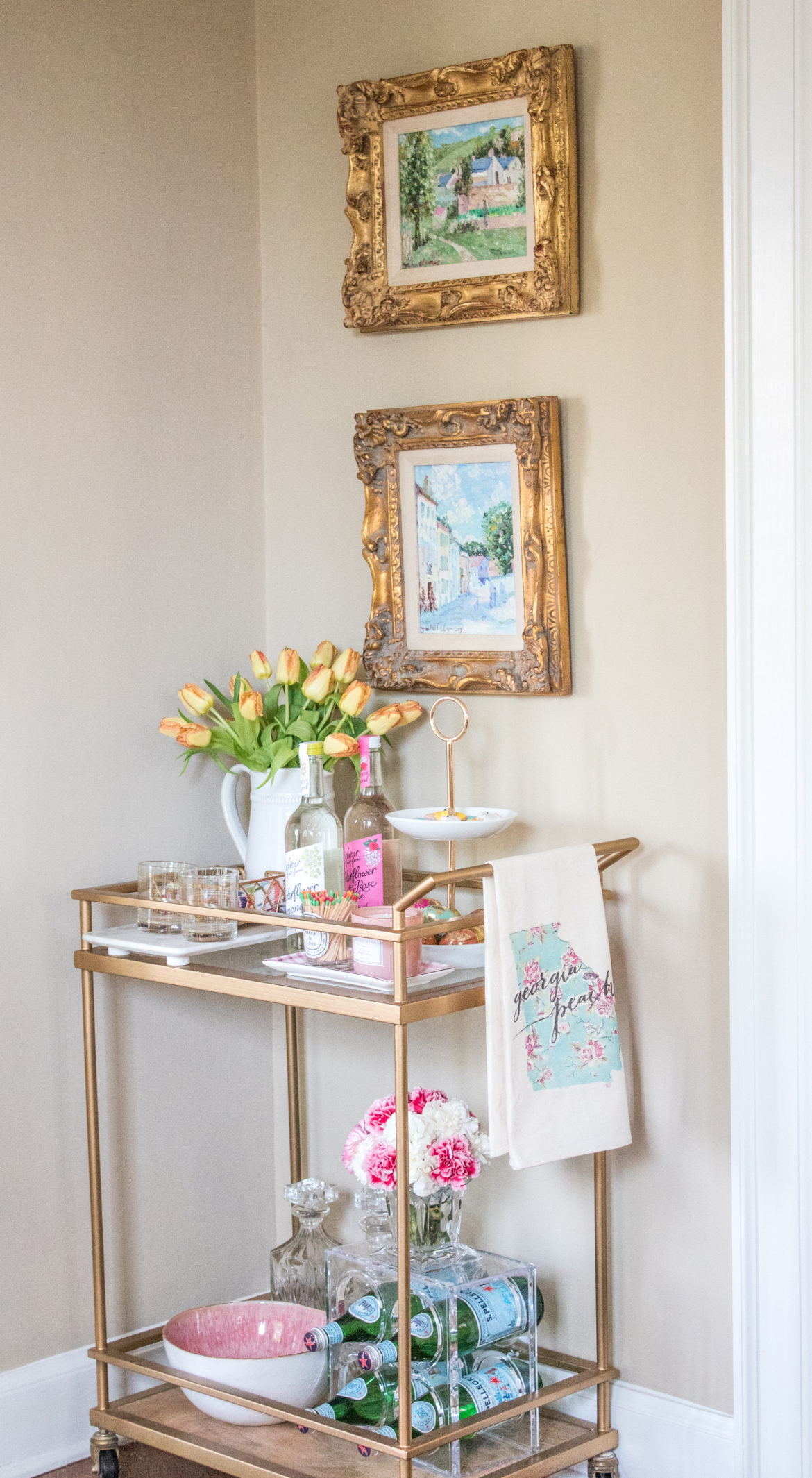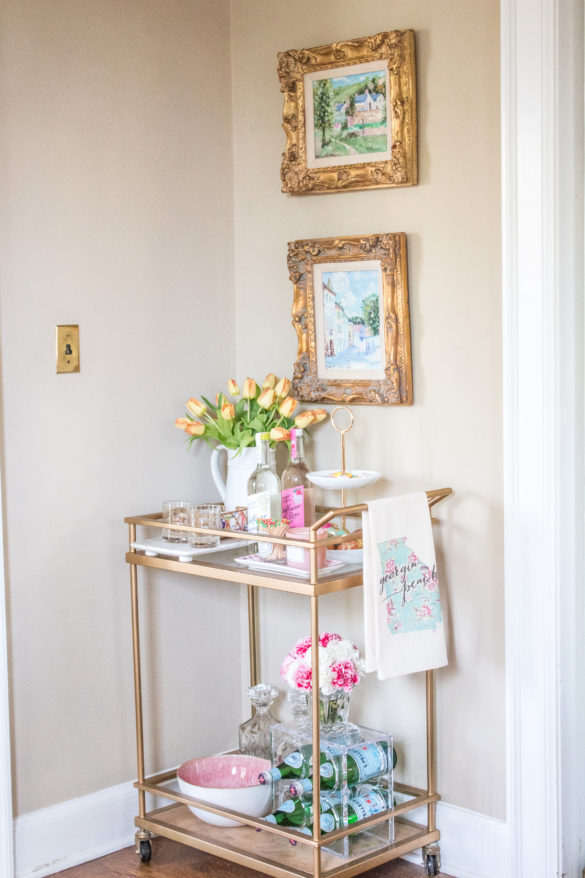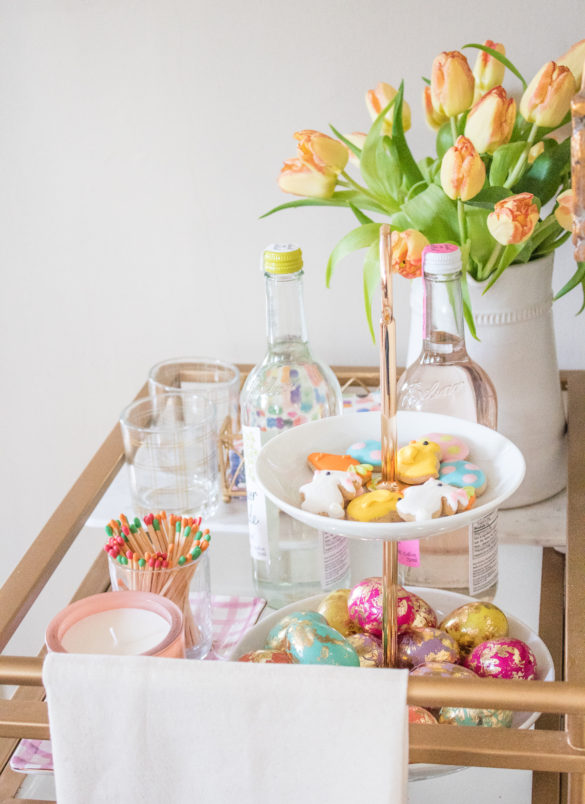 Our house is a blend of southern antiques mixed with modern pieces, and this spot is no exception. I found the framed oil paintings from a local antique store (DuPre's on the Marietta Square for all my Atlanta people).  I fell in love with the frames instantly and knew that all the colors in the painting would compliment my bright cart decor.  This exact bar cart is sold out but this one is very similar and I love this three tiered version too.  I'm on a mission to find a vintage cart at an antique store or estate sale but I haven't had any luck yet..sigh.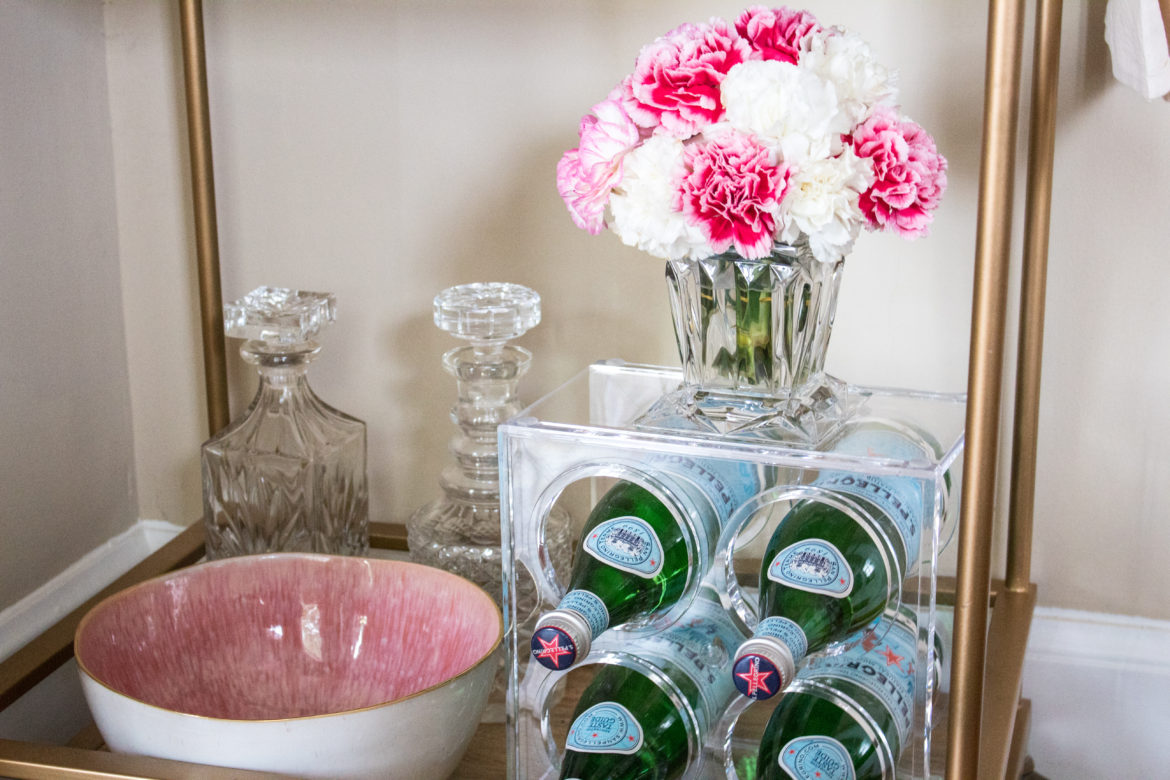 Some friends gave me this serving bowl for my birthday this year and I just picked up this wine rack last week for under $20!  One of the decanters is antique, and we received this one for a wedding gift and use it all the time.  I used this pitcher as a flower vase (I have the entire gabriella collection and LOVE it) and you can shop the two-tier server here.
I'm still playing around with my table settings and haven't finished, but I took a quick photo below to show you a preview.  I'm having my entire family over to Easter brunch on Sunday so I should probably figure it out pretty soon!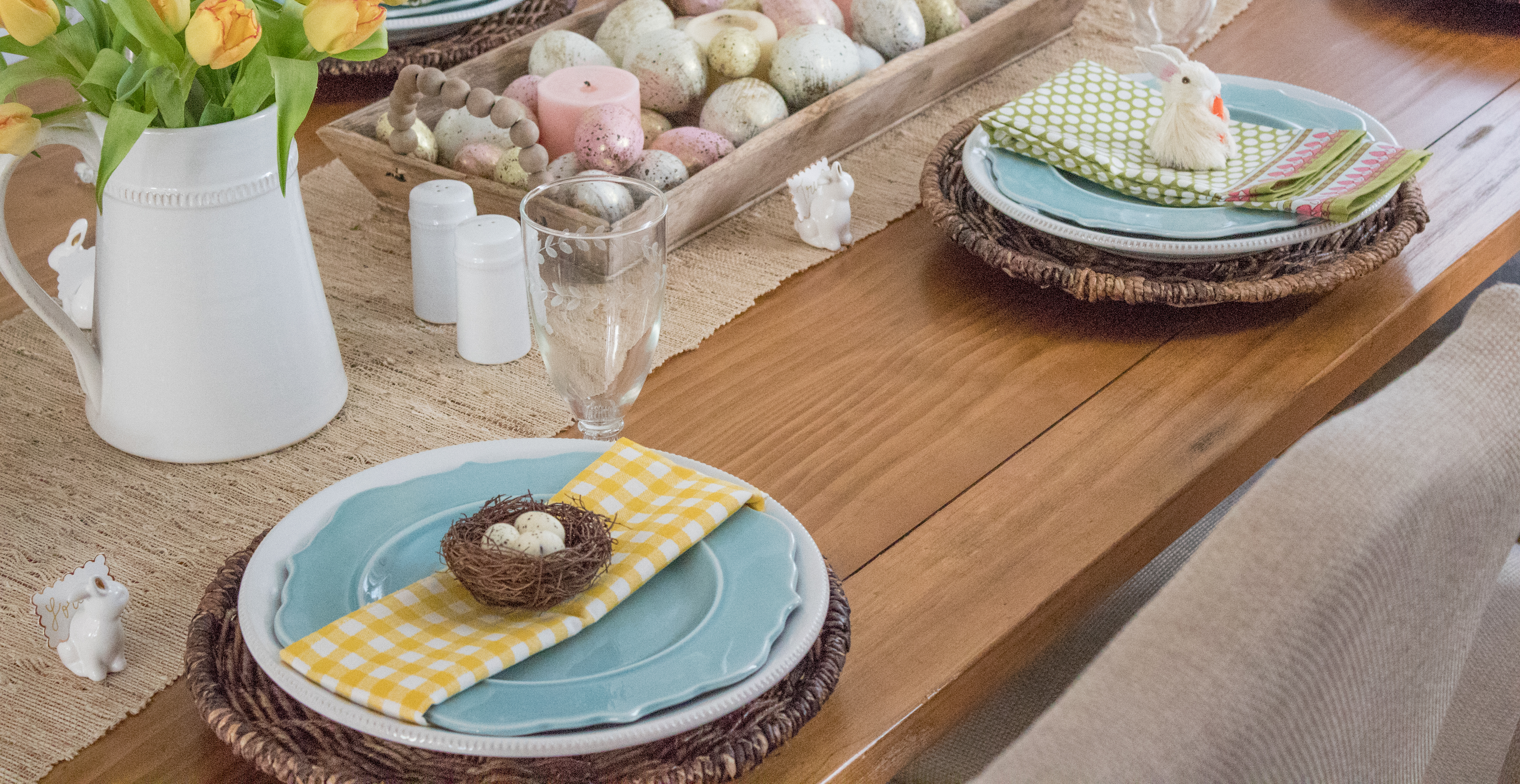 You can scroll through and click the images below to shop the post!  Hang in there people, it's almost FRIDAY!!
XoXo – Lo