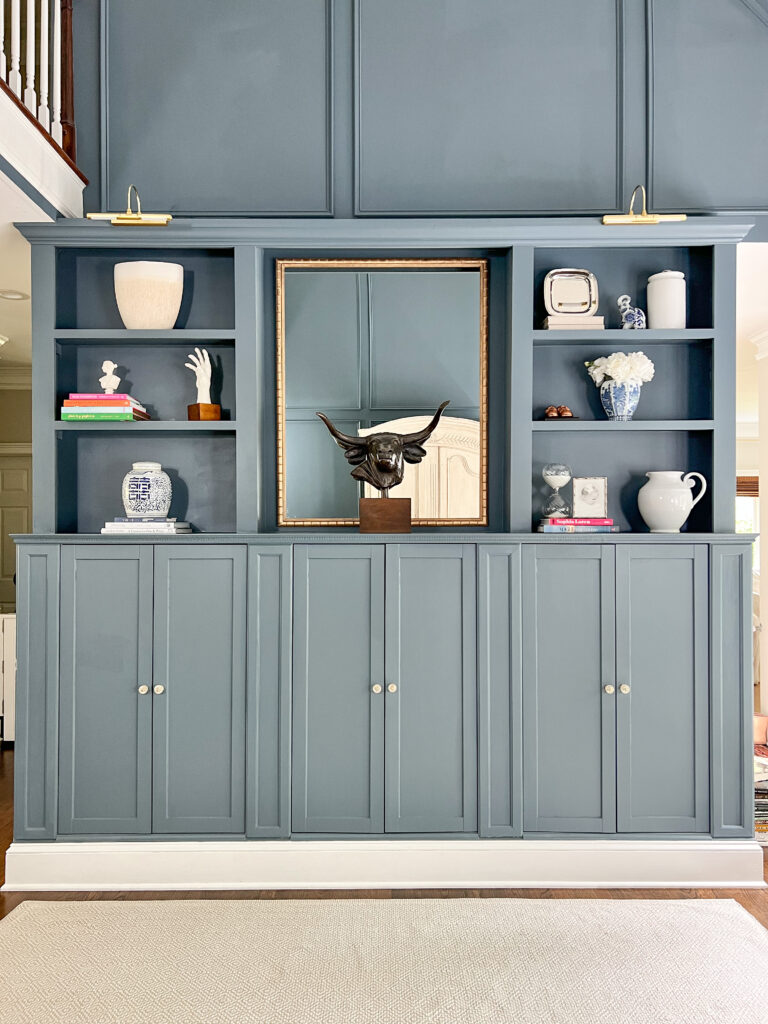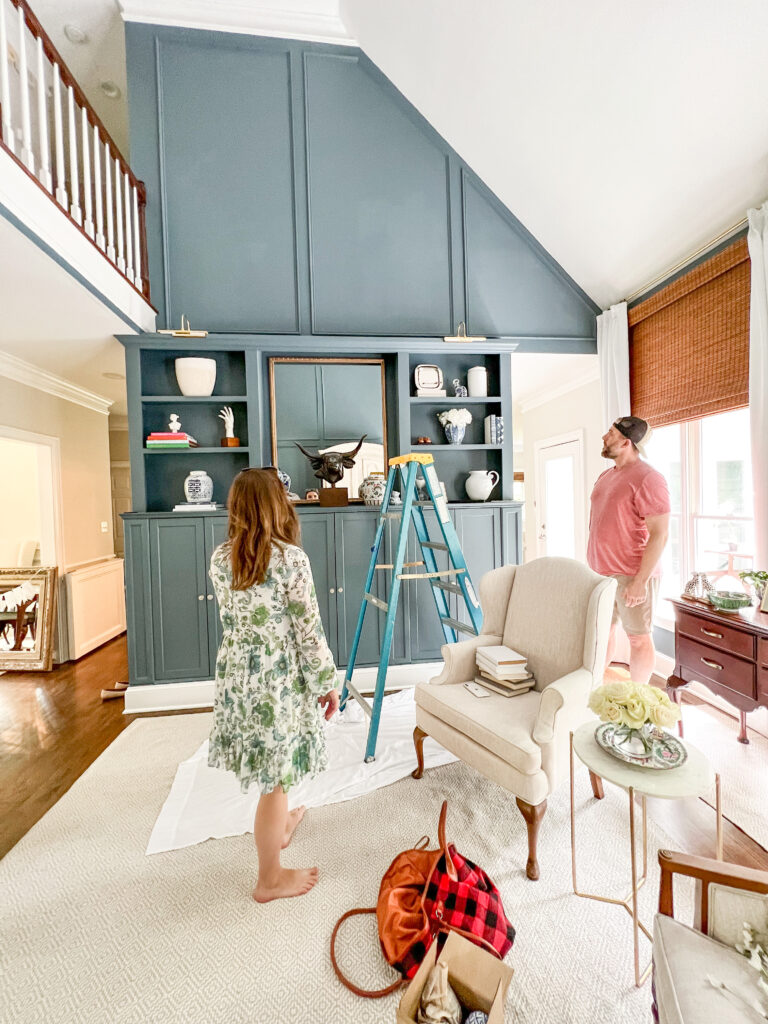 Embarking on a home renovation or design project can be an exciting and transformative experience. For me, it also felt a bit overwhelming! Hiring an interior designer can help bring your vision to life while guiding you through the many questions that arise when planning a space. However, effective collaboration with an interior designer requires clear communication and a shared understanding of goals. In this blog post, we'll explore 5 tips for working with an interior designer and ensure a successful outcome.
a little back story..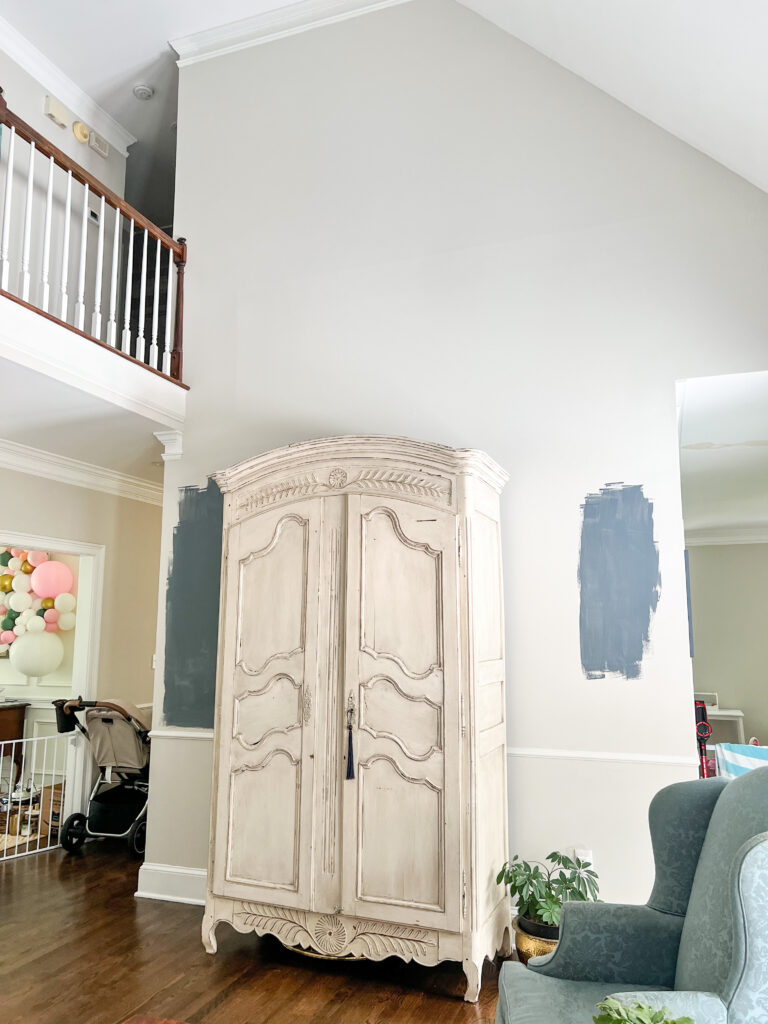 As seen in the photo above, we have a large 2 story formal living room that we wanted to transform (you can see we were already testing paint colors here). My husband is pretty handy, so we decided to DIY a large 2 story built in bookshelf and cabinets along this wall. We decided on the layout and got to work (full blog post tutorial of the shelves coming soon!)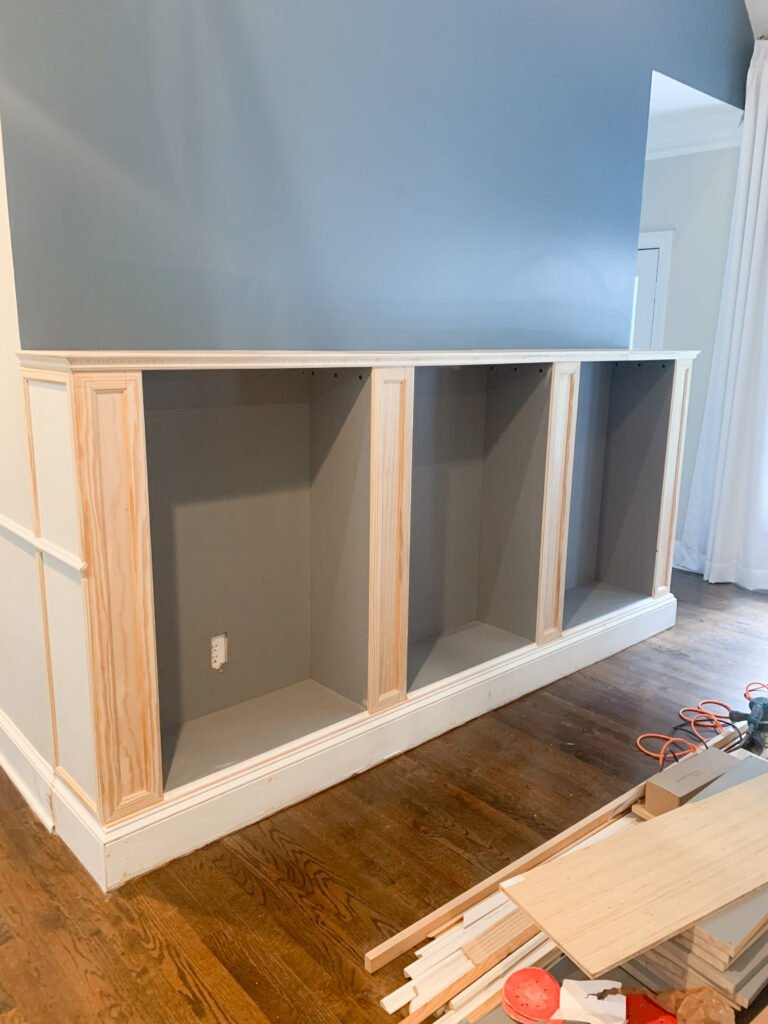 The bookshelf concept and construction was the easy part for us. After it was built, we didn't really know what direction to go in terms of paint color, decorating the shelves, and what other pieces of furniture to bring in to complete the space. My husband and I both love traditional spaces but also wanted it to feel youthful and modern. That's when we decided to consult an interior designer!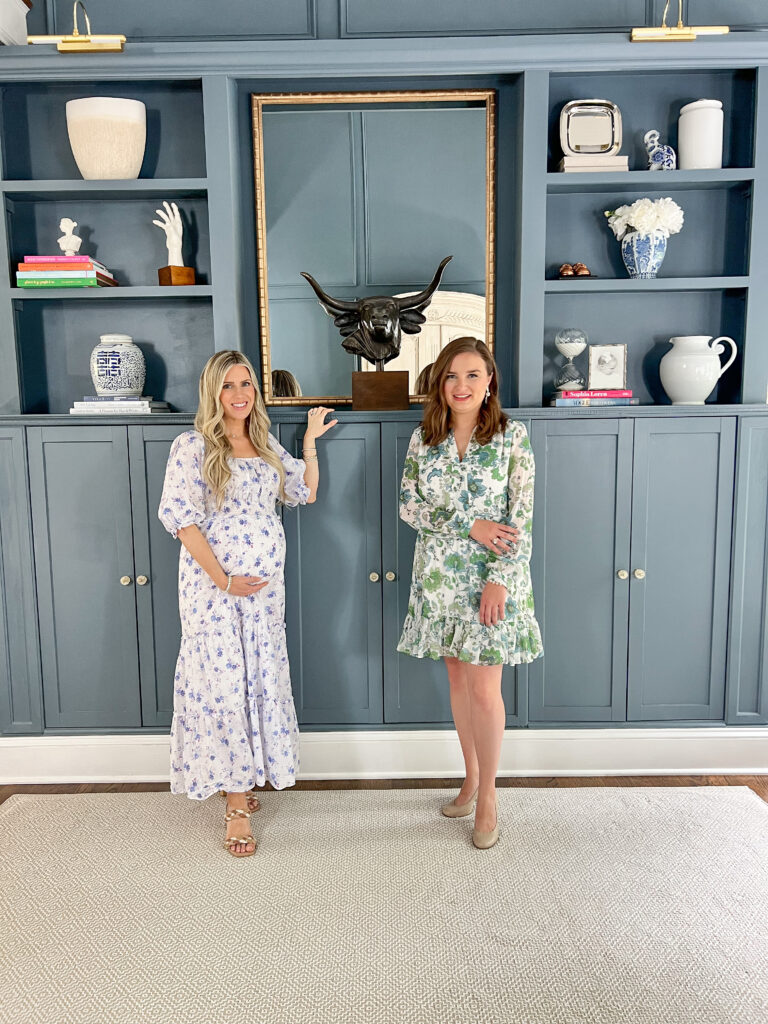 We partnered with Sarah Mouser from Ivory Lane Interiors to complete our room. Sarah is the owner and principal designer of Ivory Lane Interiors in Atlanta, Georgia.
5 Tips for working with an interior designer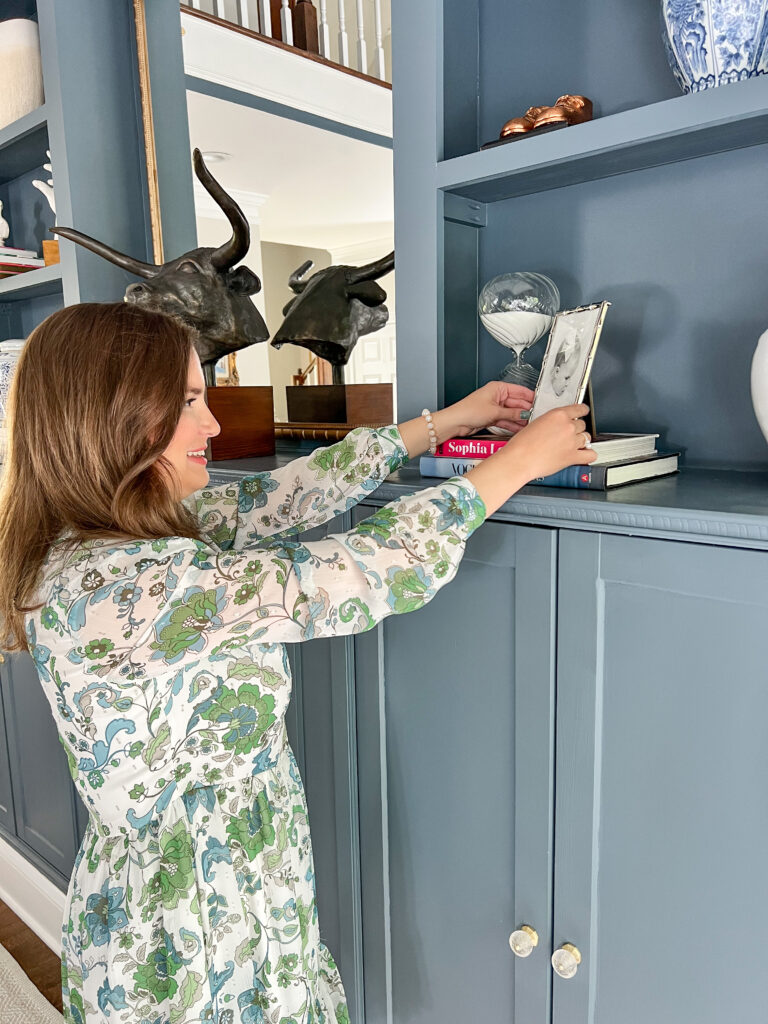 1. check their credentials and portfolio
Make sure you're partnering with someone who aligns with your aesthetic preferences and has experience in the type of project you're undertaking. Look at their portfolio, read client testimonials, and schedule initial consultations to assess their compatibility with your project. Ask to see photos of their work and don't be afraid to ask about their schooling or pervious projects. Many times they will have a instagram or website showcasing all their work in one place!
We chose Sarah because she has her degree in interior design and years of experience designing custom spaces for her clients. You can read more about her experience here. Although she's based in Georgia, she can work remotely with clients from anywhere!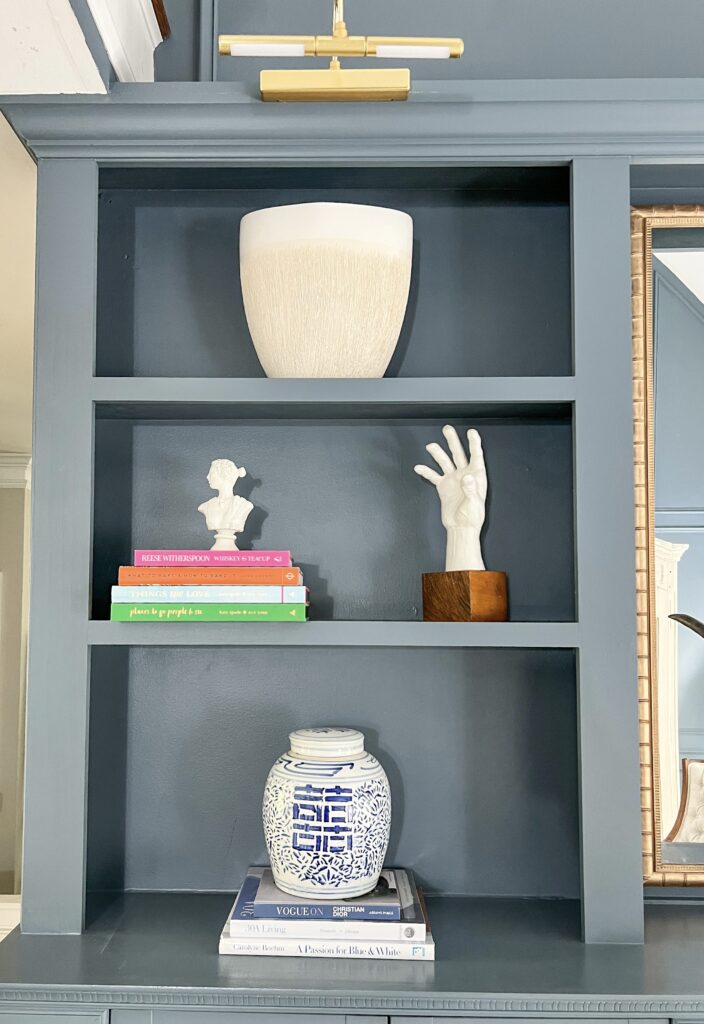 2. Define Your Vision and Goals
Before reaching out to an interior designer, take the time to define your vision and goals for the project. Consider your style preferences, desired functionality, and any specific requirements. By having a clear understanding of what you want to achieve, you'll be better equipped to communicate your needs to the designer. For our space we wanted to combine our love of traditional decor and antiques with a fresh and modern feel.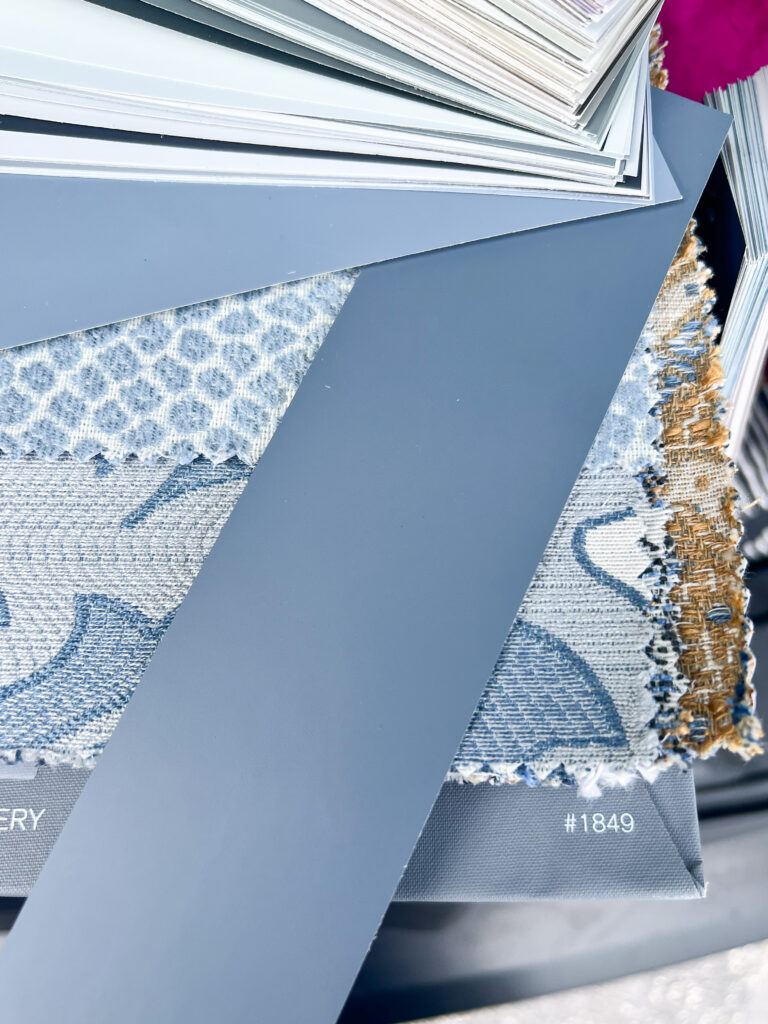 3. Collaborate on Design Concept and Materials
Working closely with your designer during the concept development phase is crucial. Share inspirational images, color schemes, and materials that resonate with you. Discuss the pros and cons of different materials and ask for the designer's input. Collaborating on these aspects ensures that the final design reflects your style and preferences.
I kept a saved folder on my Instagram of house inspiration and shared them all with our designer at he start of our project. Pictured above are some of the materials and paint swatches we chose for the space.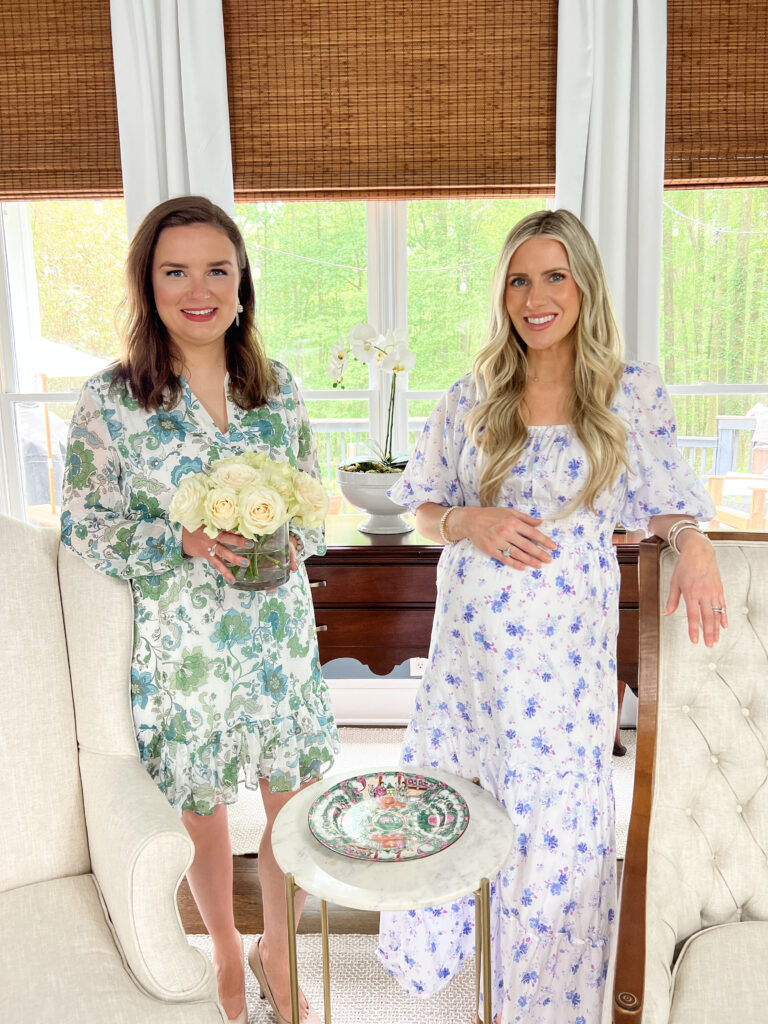 4. set a realistic budget
Before commencing the project, discuss your budget with the interior designer. Be transparent about what you're comfortable spending, including any specific financial constraints. This will help the designer plan and make appropriate recommendations within your budgetary limits.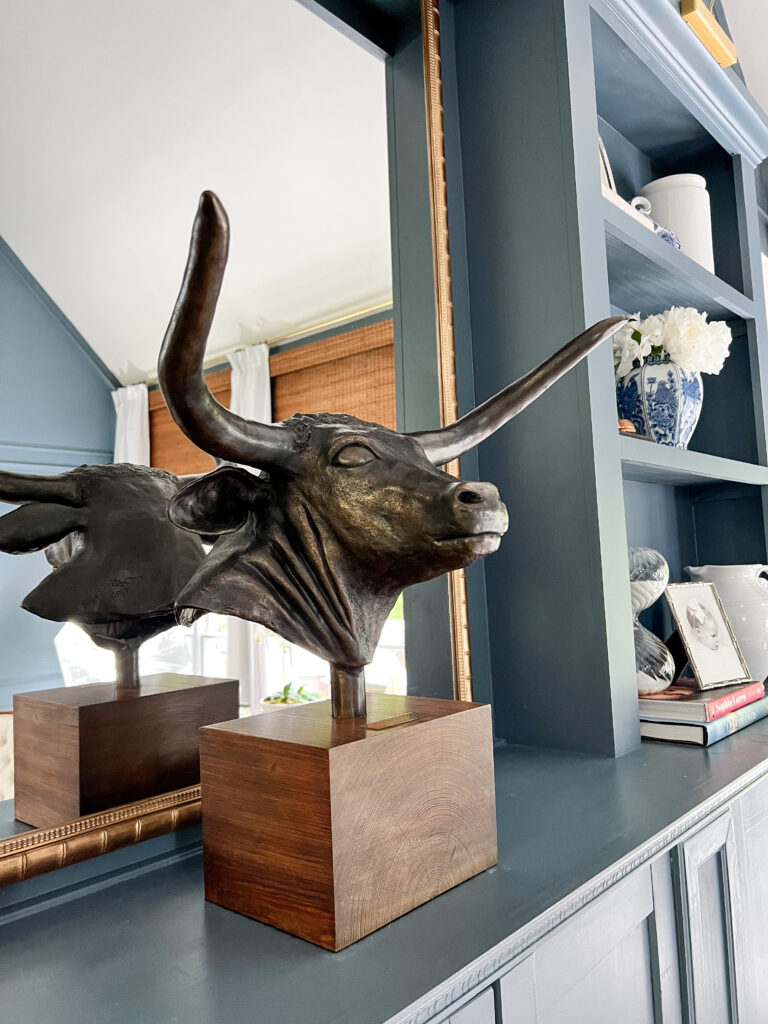 5. be open to new ideas
Working with an interior designer is an opportunity to explore fresh ideas and innovative design solutions. Keep an open mind and be willing to step out of your comfort zone. Embrace new concepts and be receptive to suggestions that may enhance the overall design.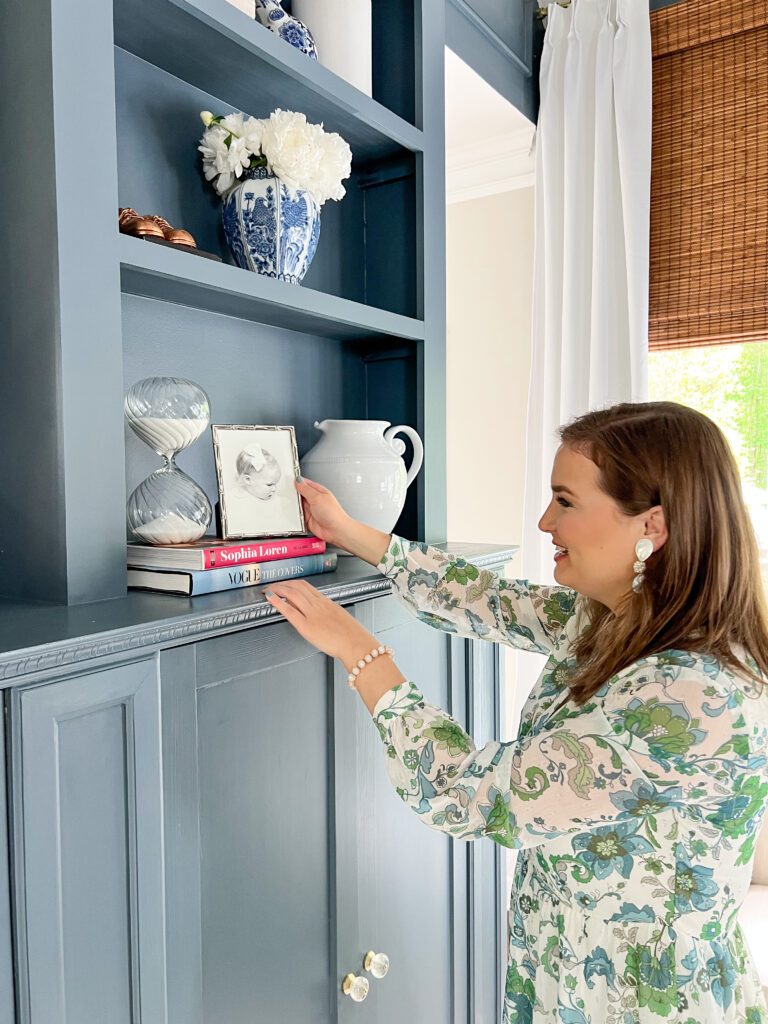 5. Provide Constructive Feedback
During the design process, your designer will present concepts, mood boards, and mock-ups. Be prepared to provide constructive feedback that helps refine the design and align it with your expectations. Clearly communicate what you like and what you feel needs adjustment. This feedback loop is vital for achieving the desired outcome.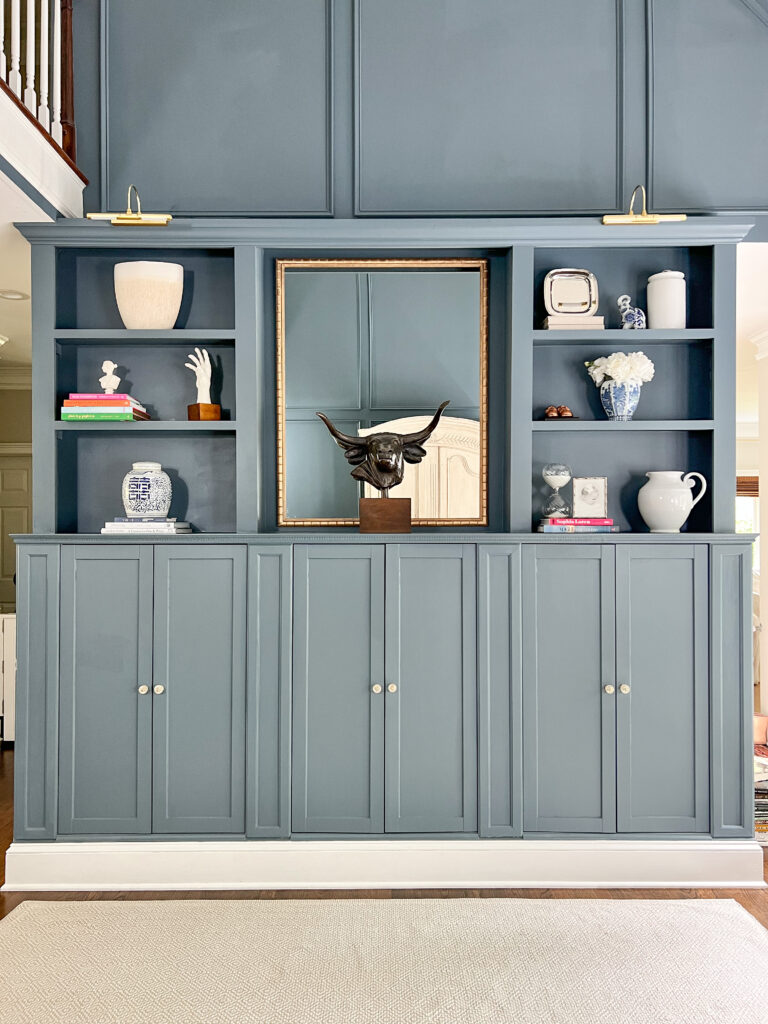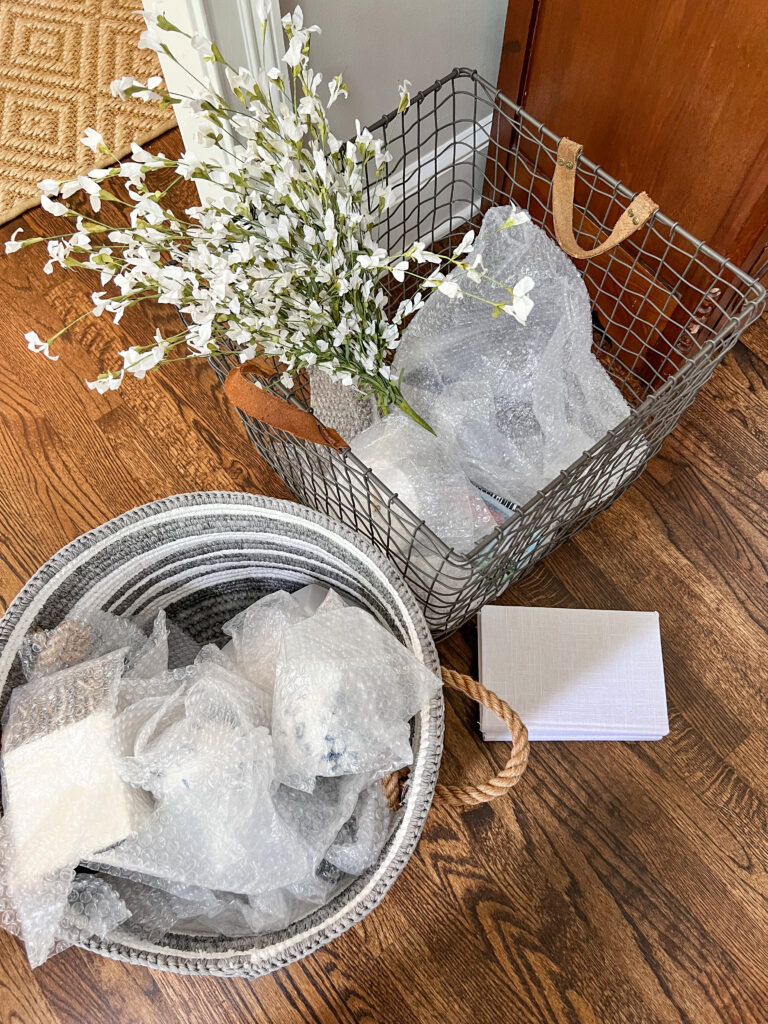 our project
Ivory Lane Interiors helped us finalize our bookshelf design, select paint colors and fabric, and helped stage & style our bookshelves. She came over with baskets full of items like vases, books, flowers to help us decide what type and size item should go in each space. We still have to select a few more pieces of furniture for this room to make it complete, but I love all of our results so far!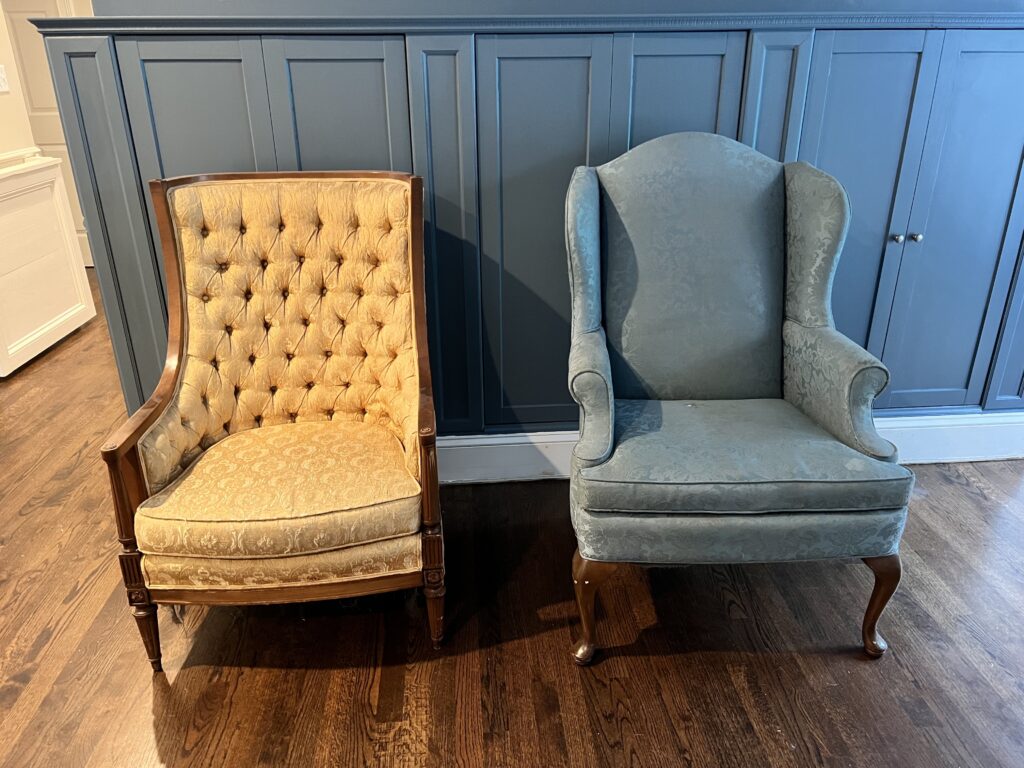 Sarah also helped us source fabric to recover chairs in our dining room as well as select fabric to recover a pair of wingback chairs.
We love it all and are excited to continue to make progress on our home one step at a time!
Collaborating with an interior designer can transform your space into a beautiful, functional haven. By following these five essential tips, you'll establish a strong foundation for a successful working relationship. With effective collaboration and clear communication, you'll bring your dream design to life while enjoying a seamless and enjoyable journey with your interior designer.
LINKS:
Paint color : Britannia Blue by Benjamin Moore
Art Lamps: Amazon
Wingback Chair fabric : Sourced from Saltbox Lane Fabric Number SW100-19 Natural
Dining room chair fabric: Sourced from Ivory Lane Interiors
OTHER LINKS :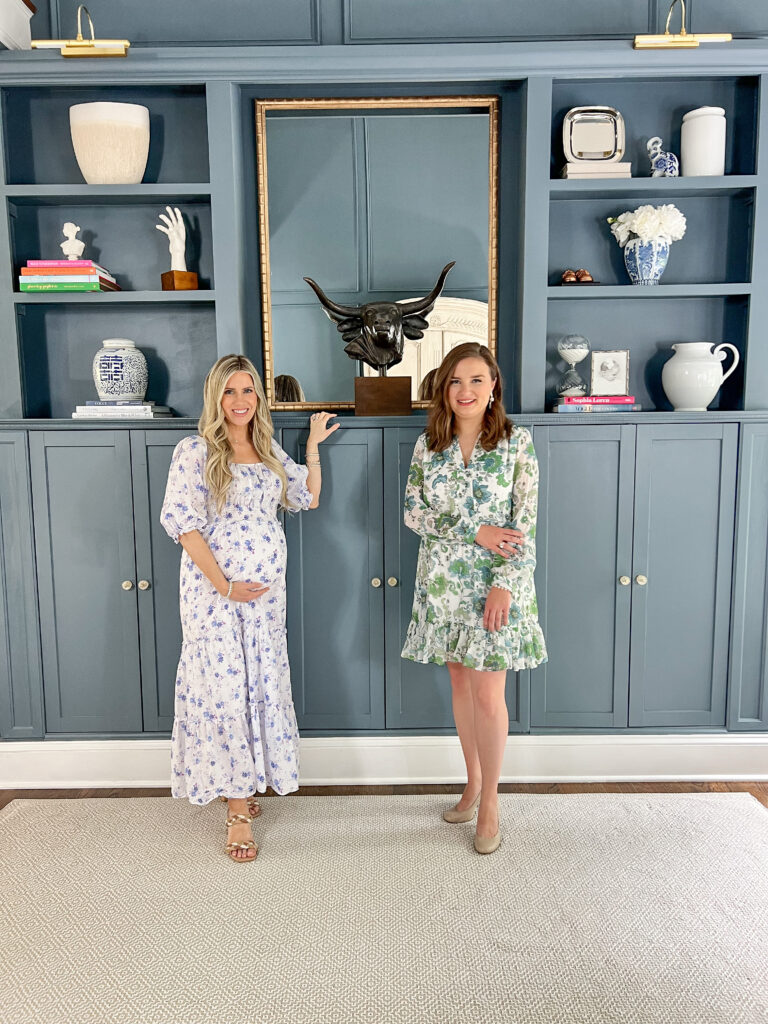 To contact Sarah for an in person or virtual consultation, click here. Whether you're seeking something as simple as feedback on paint color or full blown floor plan renderings, Ivory Lane Interiors offers a full range of services to assist with any project. You can also see some of her work on her Instagram.
Stay tuned for the full tutorial of how we built the bookshelves! To see more DIY projects you can check out our daughter's nursery transformation on this post. Also be sure to follow along on Instagram @lo_chandler .
Thanks so much for reading! Xo- Lo