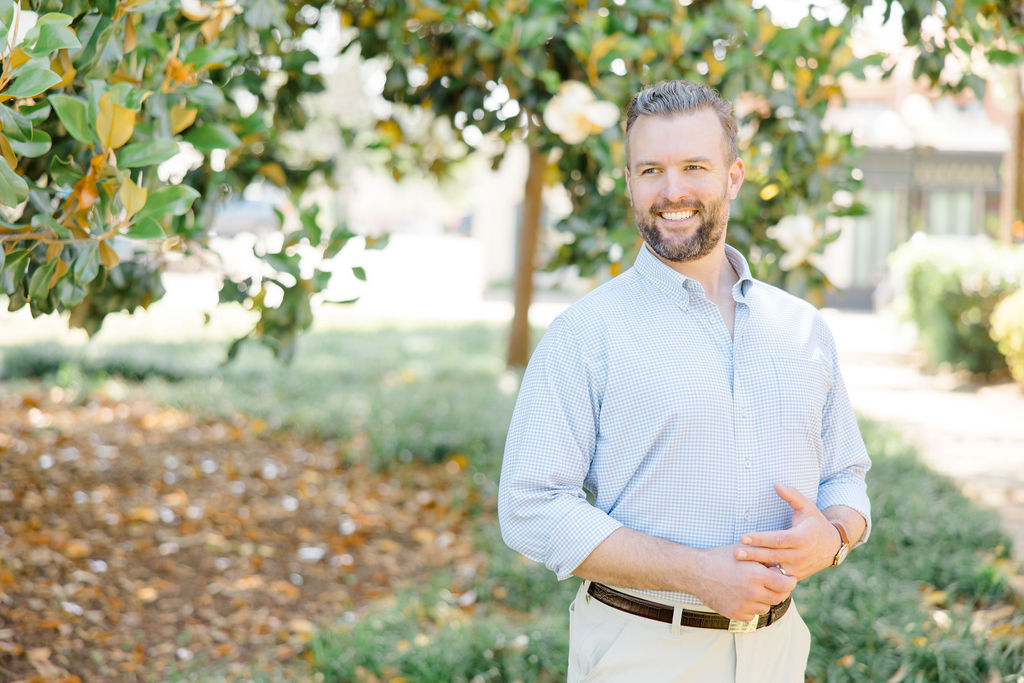 As the flowers bloom and the temperatures rise, it's time to bid farewell to the layers of winter and embrace the refreshing breeze of spring. If you're seeking to help the man in your life make some fashionable yet comfortable updates to his wardrobe, incorporating classic essentials like polo shirts, button-downs, and lightweight shorts is a simple way to achieve a sophisticated and versatile spring style. In this post, we'll explore how to infuse these 3 timeless pieces into his wardrobe, ensuring he stays both stylish and comfortable throughout the season. Keep reading to see how to elevate men's spring styles – big & tall friendly options are included!
You can shop all of the looks on this post here, and be sure too use code Lo15 for 15% off your order!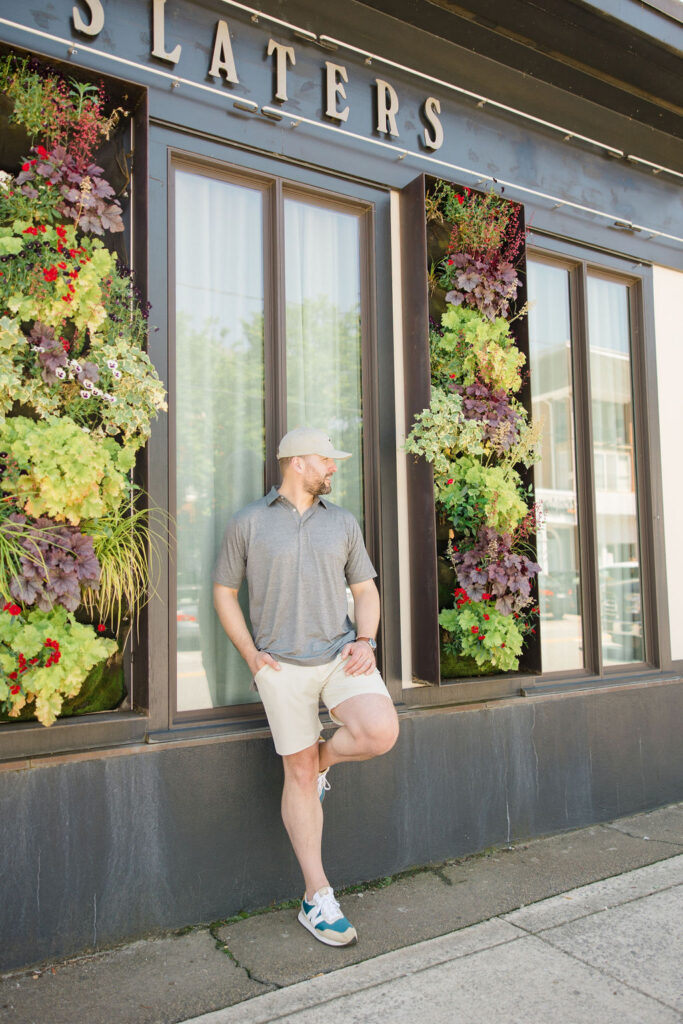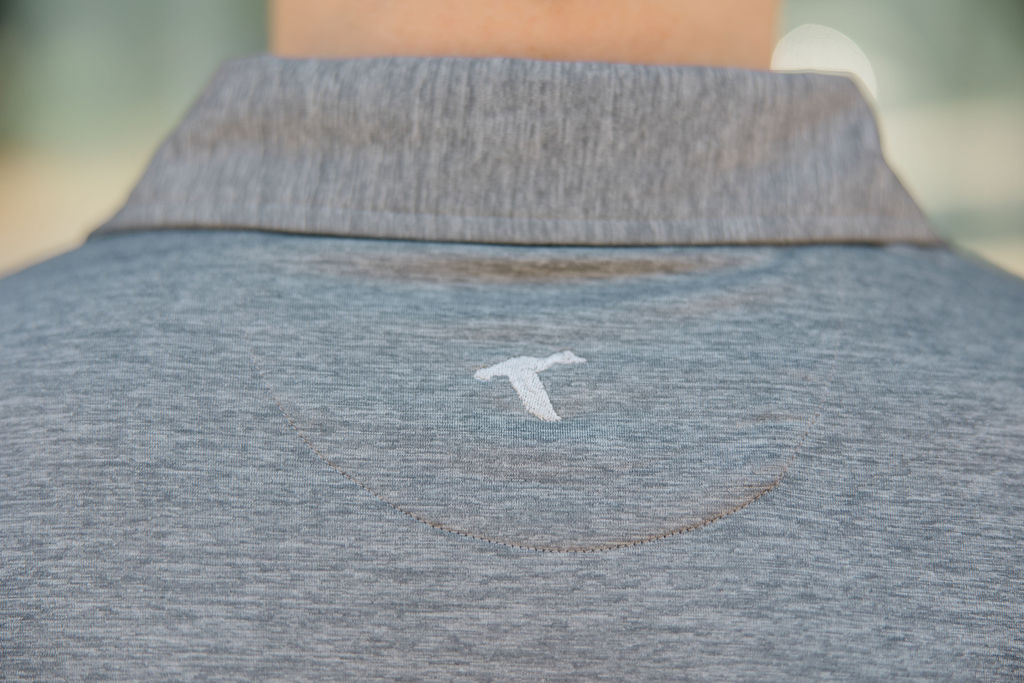 A polo shirt is a versatile wardrobe staple that effortlessly bridges the gap between casual and smart attire. This spring, opt for lightweight fabrics in classic solids, stipes, or prints that exude a sporty yet timeless vibe. Pair your polo shirts with khaki shorts for a relaxed yet refined look that's perfect for weekend outings or casual gatherings.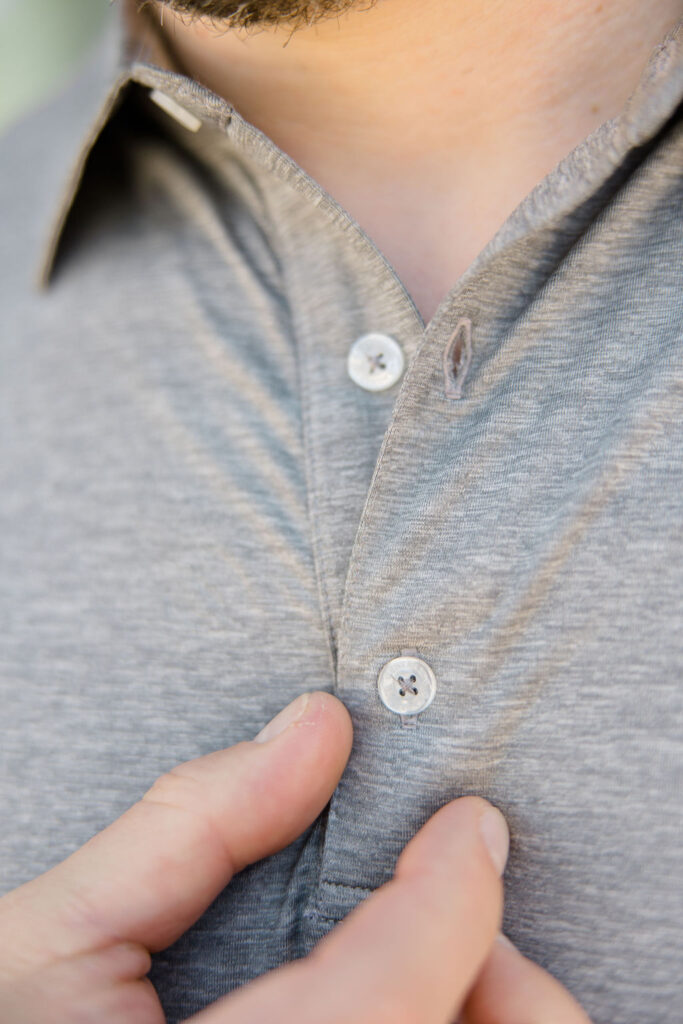 The GenTeal Performance Polo is made with lightweight and breathable fabrics, and is versatile enough to take you from golf to cocktails. The sewn-in collar allows it to stay in place all day without curling or creasing.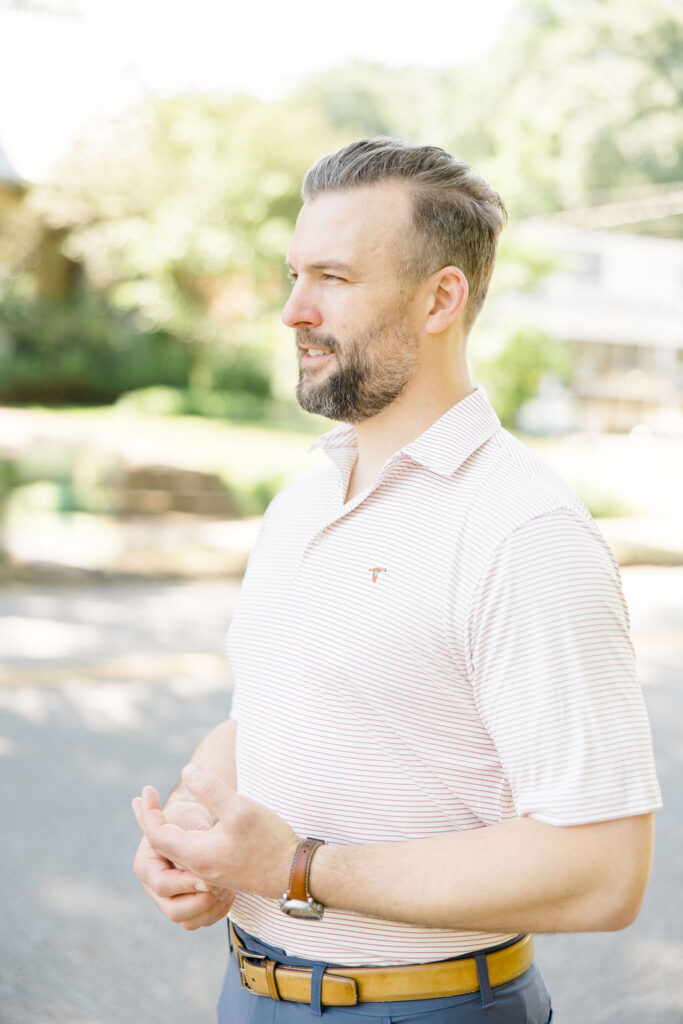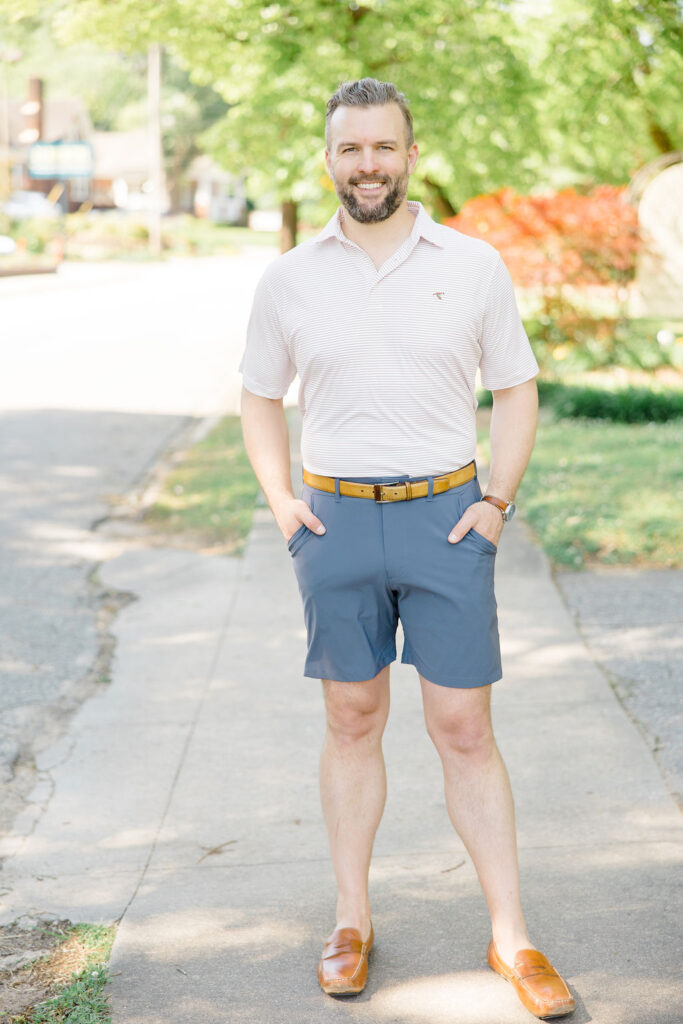 Big & tall Friendly!
My husband is 6' 7″ and often has trouble finding shirts that fit off the rack. In many cases an XL will be too short, but when he sizes up to XXL to achieve the appropriate length, the chest and body will be too loose. I've lost count of how many shirts we've taken to the tailor throughout our marriage! He loves these polos because they fit well without any alterations!
A classic polo shirt should be well fitting, skimming the body without being too tight or too loose. If you're shopping for a gentleman who is on the taller side, he's certain to adore these polos. GenTeal has sizes available for every man, sizes small – 3XL!
(Grey Polo) (Stripe Polo)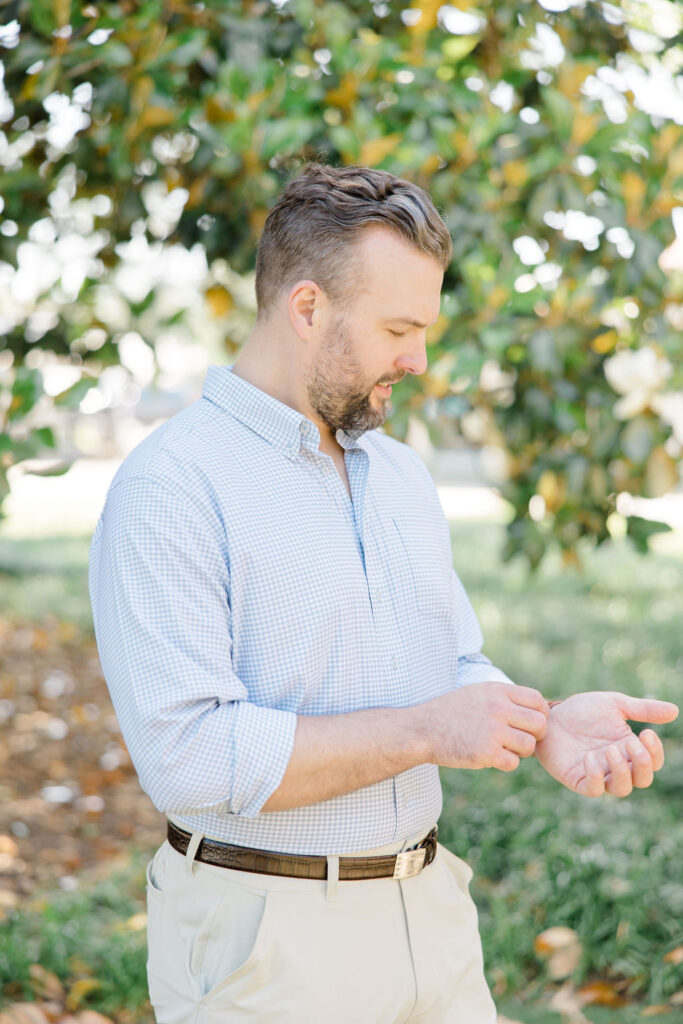 Button-down shirts are a must-have for all men's spring styles. They offer endless possibilities for both casual and dressier occasions. In spring, choose button-down shirts in lightweight or performance fabric that offers the perfect amount of stretch and superior comfort. For a casual daytime look, roll up the sleeves, leave a few buttons undone, and pair the shirt with khaki shorts for a relaxed, yet put-together appearance. We love patterns like checks or gingham for daytime.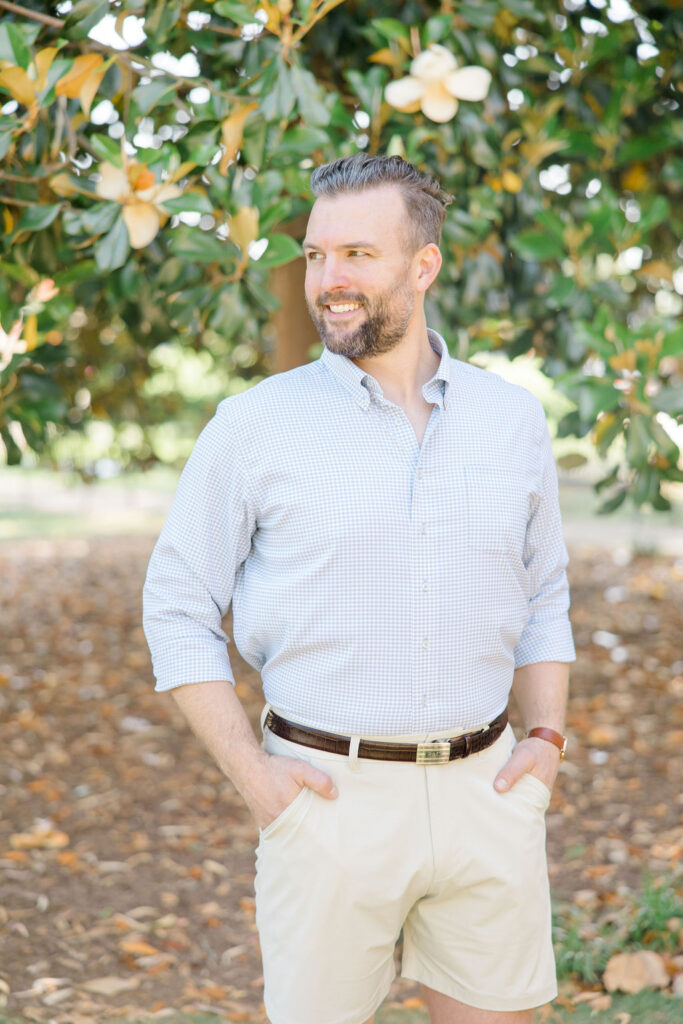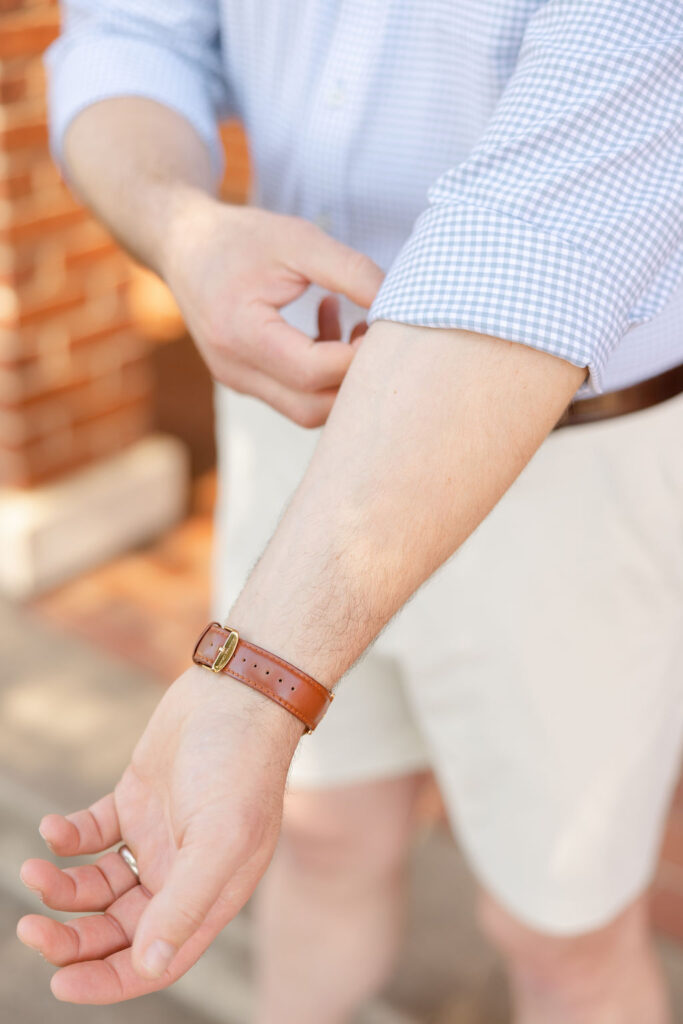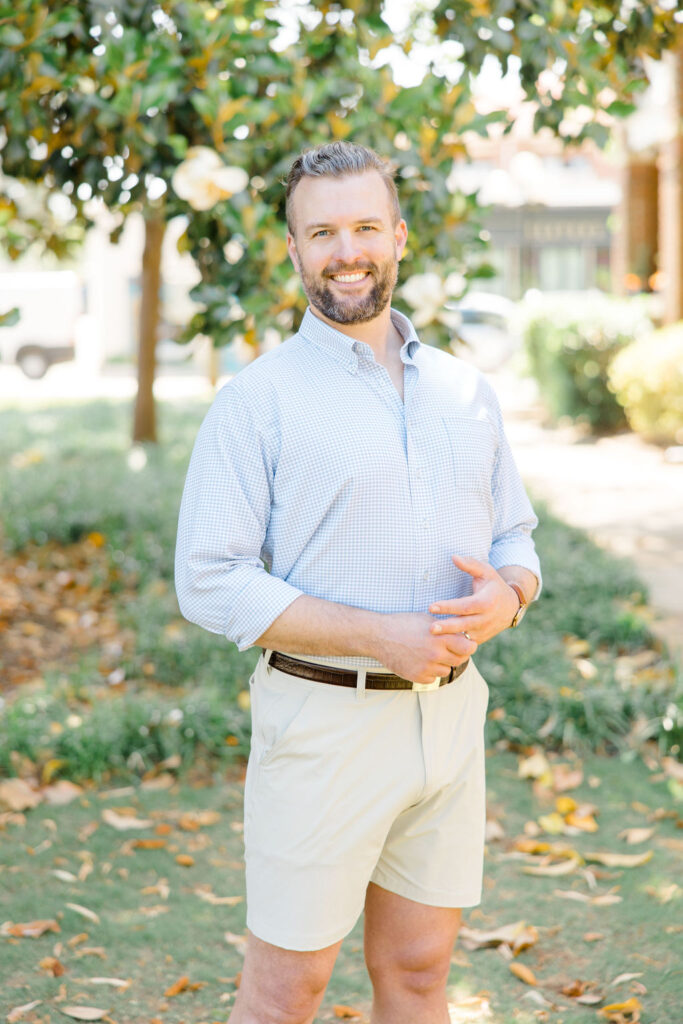 Gingham Sport Shirt (wearing size XL for reference)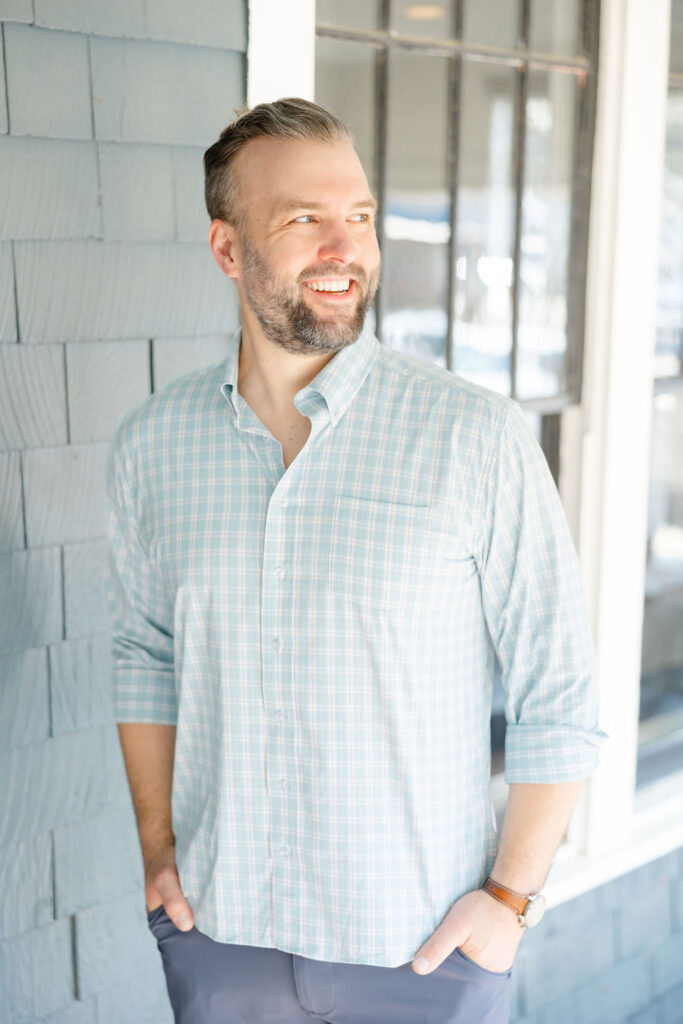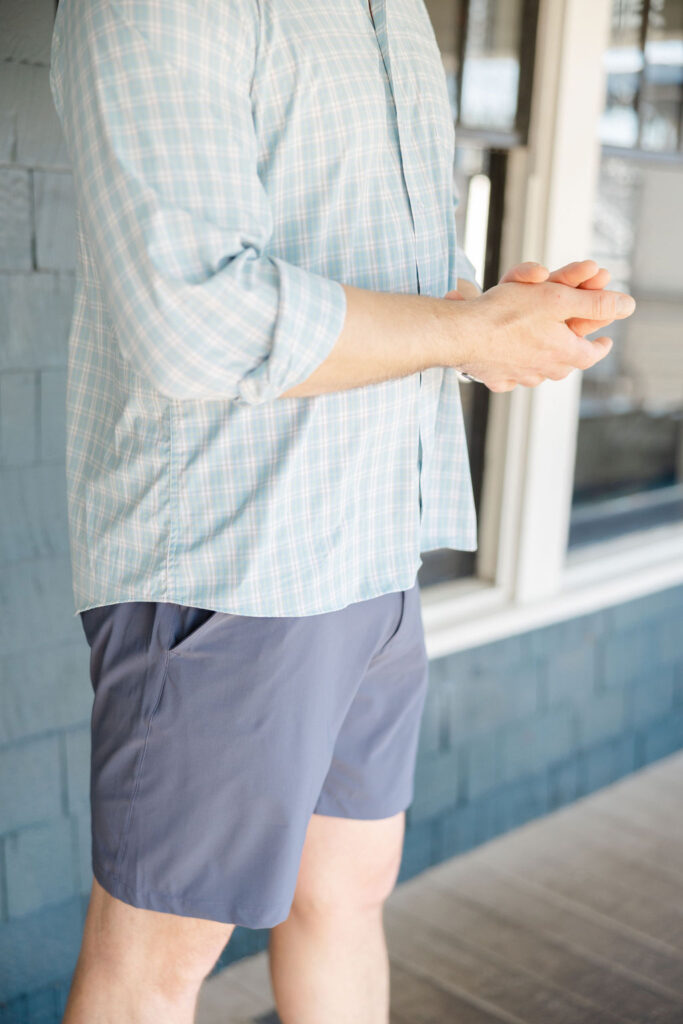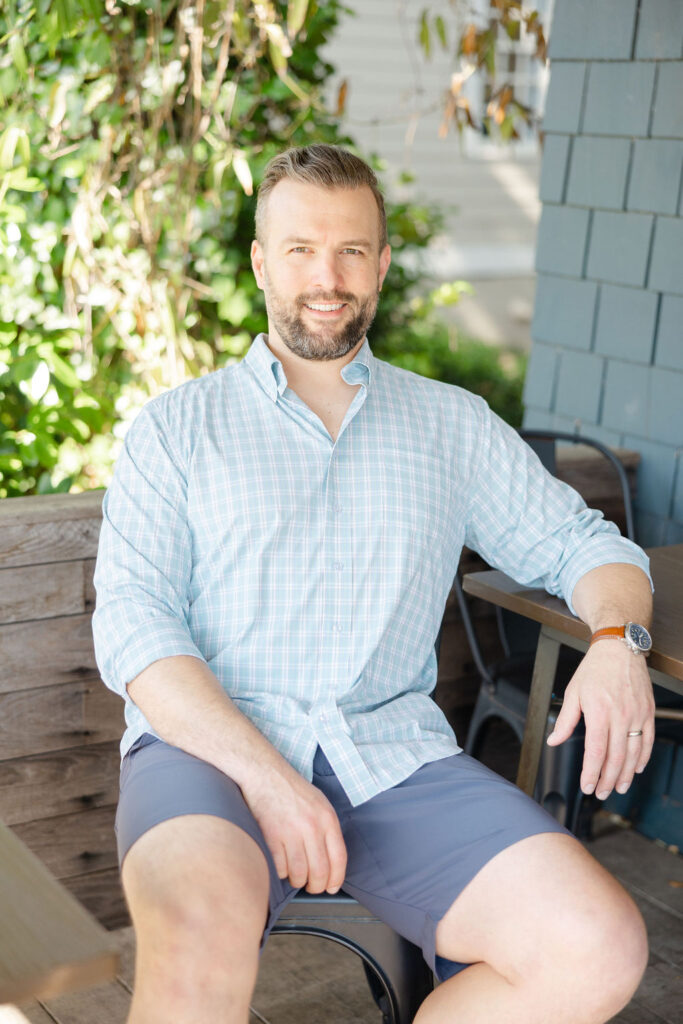 For a more casual option, opt for a shirt like this one that is actually designed to be worn untucked. The GenTeal Vero Performance Woven shirt looks great with shorts or jeans in the spring and summer months.
When my husband read the item description that mentioned a shorter hem, he was hesitant to get his usual size and considered sizing up, but we decided to trust the sizing and order his usual size. Although this button down has a slightly shorter hem for the intentional untuck, it does still run true to size! He is pictured above wearing his usual size (XL for reference).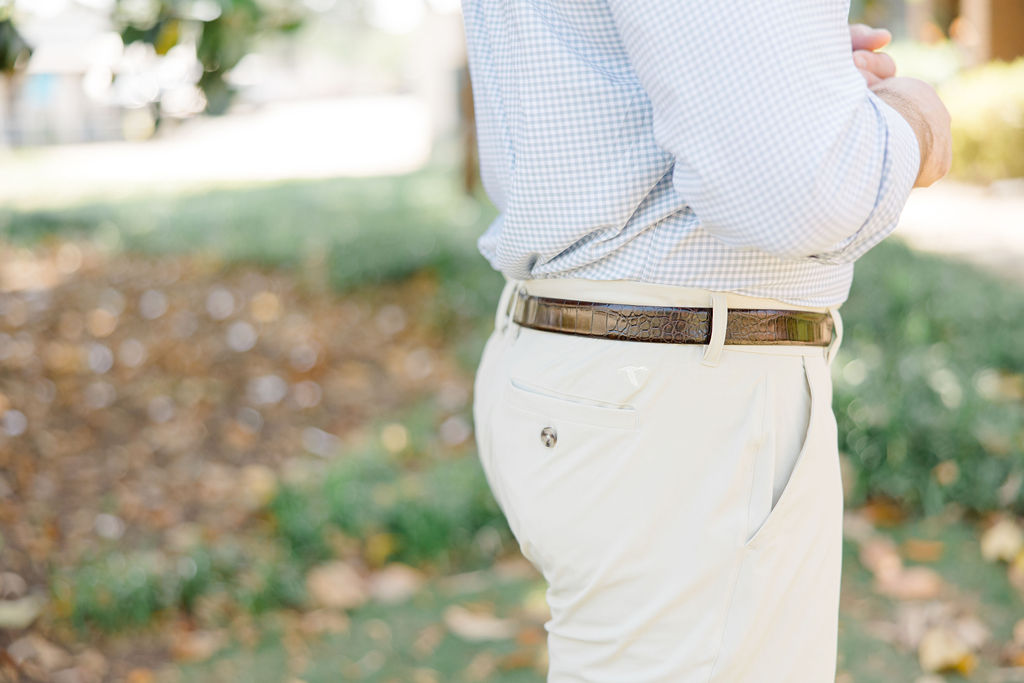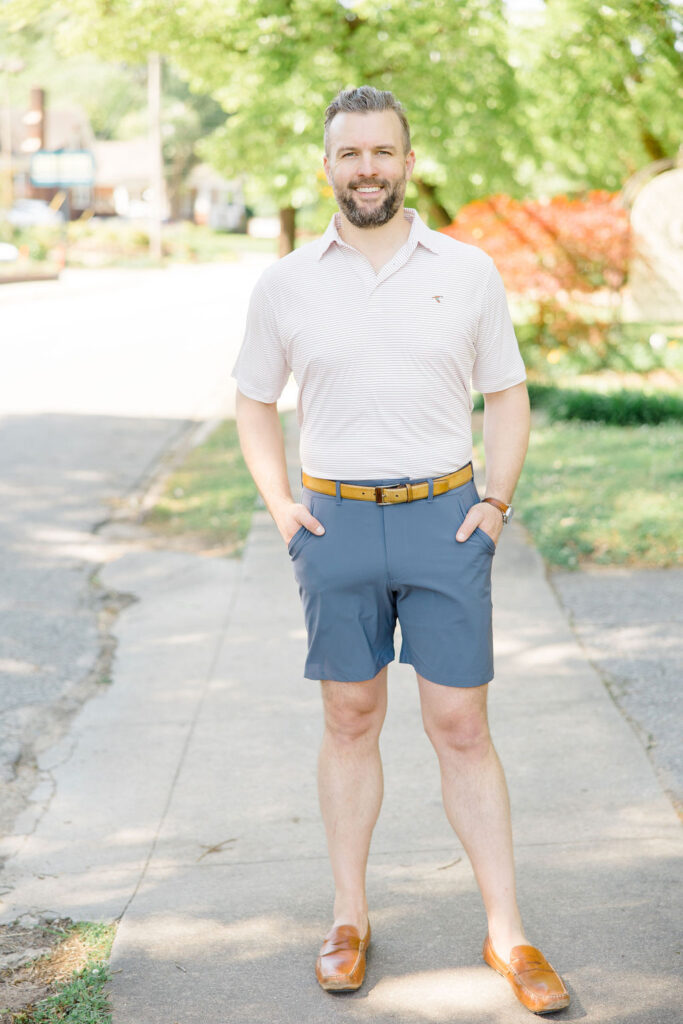 Khaki shorts are a classic warm-weather essential that effortlessly exude a casual and refined aesthetic. Opt for a slim or straight fit like these brrrº Bunker Shorts that hit just above the knee for a modern and flattering silhouette. With an 8 inch inseam, these are sure to look great on even the tallest men!
Khaki shorts in various shades of tan, beige, or light brown offer a neutral base to pair with a wide range of colors and patterns. Don't be afraid to play around with some color! We love a navy pair or even this stone blue for the gentleman who isn't afraid of pastels. Combine the shorts with a polo shirt or a button-down in complementary shades for an ensemble that epitomizes relaxed sophistication. Complete the look with a pair of loafers or canvas sneakers to add a touch of casual elegance.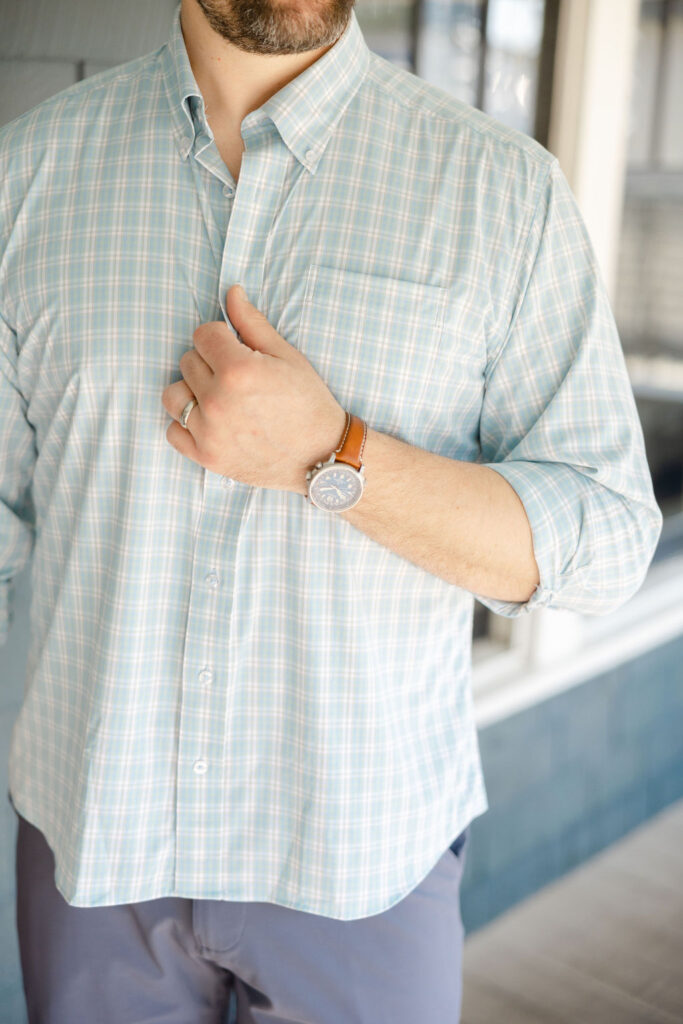 To further elevate his spring style, don't shy away from accessorizing with confidence. Incorporate a stylish belt that complements the color of the shorts and shoes. Additionally, a timeless wristwatch can add a sophisticated and functional element to your overall look. Opt for a versatile style with a leather strap or a metal bracelet that suits your personal taste.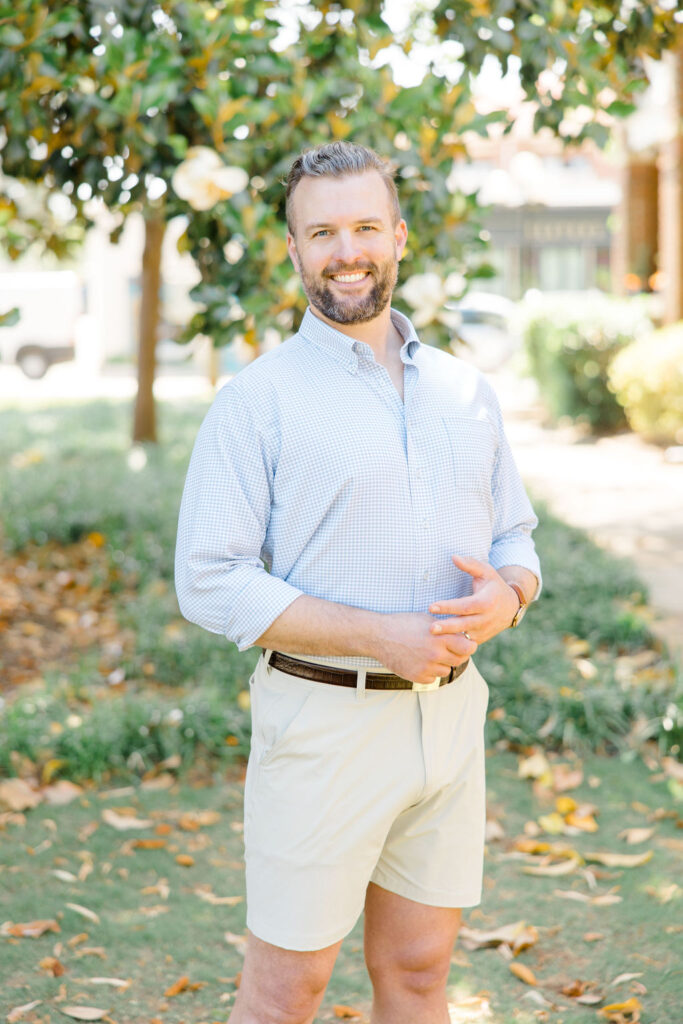 You can shop all of these looks here, and be sure too use code Lo15 for 15% off your order!
By updating his wardrobe for spring by incorporating timeless pieces like polo shirts, button-downs, and khaki shorts, you'll achieve a versatile and refined look that effortlessly transitions from casual outings to more formal events. Remember to choose comfortable performance fabrics that suit the season, and don't be afraid to experiment with patterns and accessories to add a personal touch. He'll be sure to thank you for helping him update these essential pieces in his wardrobe. 
Want to see more of these outfits? Check out this reel to see them in action!
Comment below with your favorite men's spring styles from this collection, or let me know over on Instagram. Thanks so much for reading!
Xo – Lo
This post is brought to you by GenTeal.
Photographs by Elizabeth Graycheck photography