If you're looking to freshen up your spring time recipes, I've rounded up one dozen egg recipes for spring! With traditional dishes you may have forgotten about to more trendy quiches and sliders, I'm sharing 12 of the best ways to prep your eggs this spring!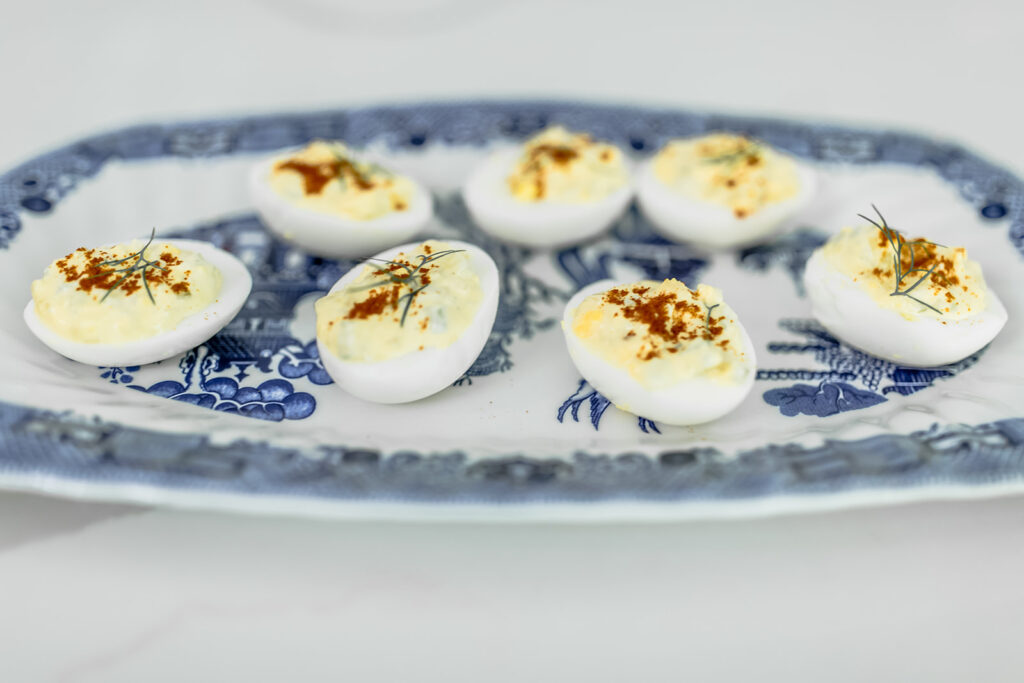 1. BUILD YOUR OWN OMELET
Starting off simple with build your own omelet! This is a fun way to get everyone out of bed on the weekends! All you need is eggs, cheese, and everyone's favorite filling. With this dish, your morning will as delicious as it is entertaining! See how to set up an omelet bar here!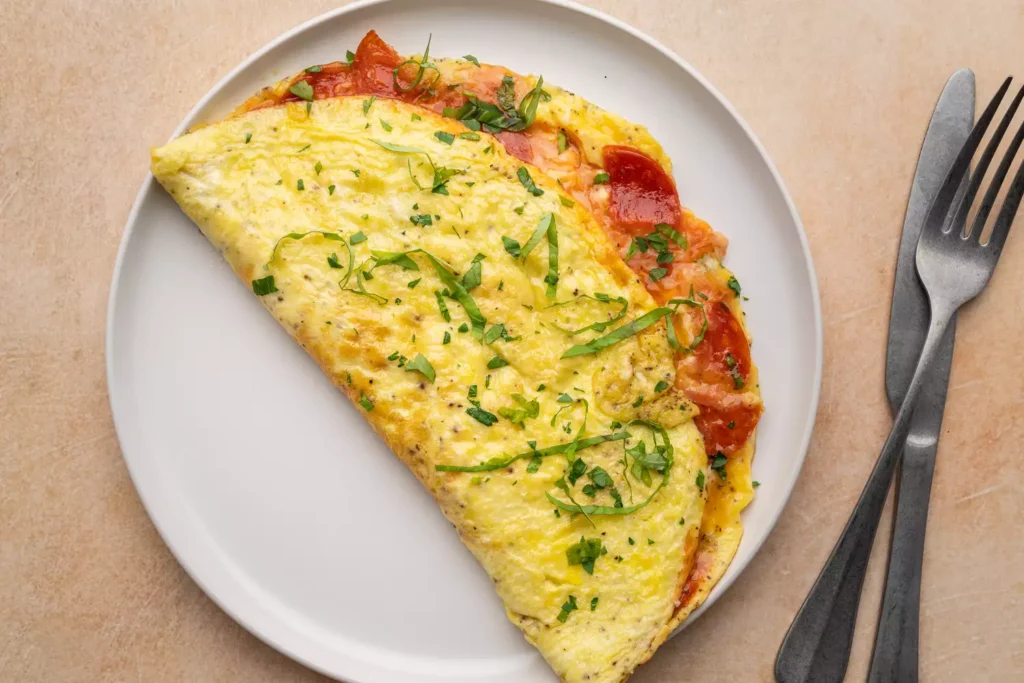 Photo via The Spruce Eats / Kristina Vanni
2. CLASSIC EGG SALAD
This egg salad recipe from Allrecipes is perfect for sandwiches and a quick lunch! I also think this is a great recipe if you plan on hosting brunch or an Easter egg hunt because it is so quick and easy to spread. Serve alongside cucumber sandwiches!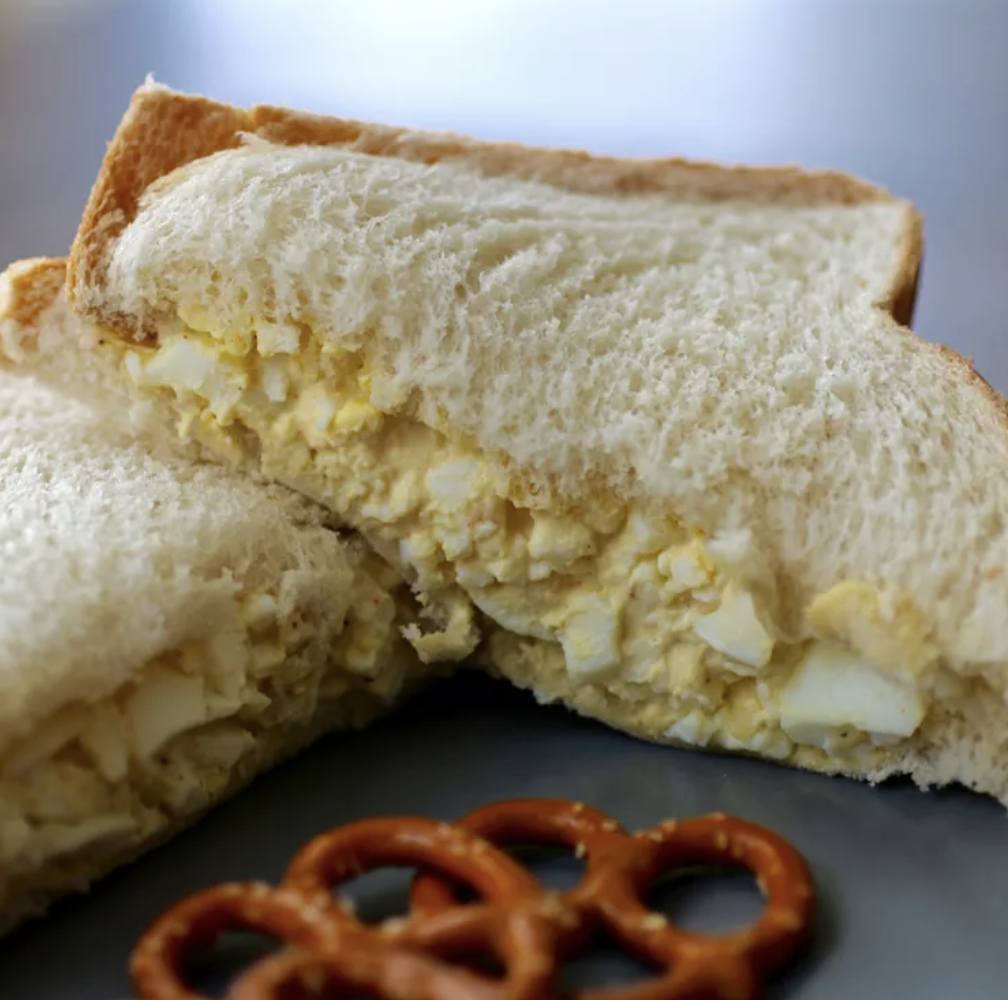 Photo via Allrecipes
3. AVOCADO TOAST
Another fun way to freshen up your breakfast or lunch is with avocado toast! Fun fact, avocados are in season during the spring and mashed up with a spoonful of greek yogurt, salt, and pepper you can add so much greenery and healthy fat to your meals. Spread on toasted bread and top with your desired egg (fried, over easy, scrambled). If you really want to upgrade this meal, try a drizzle of a balsamic glaze for added sweetness and flavor!
You can also look through this avocado toast recipe that shows you how to prepare eggs 4 different ways!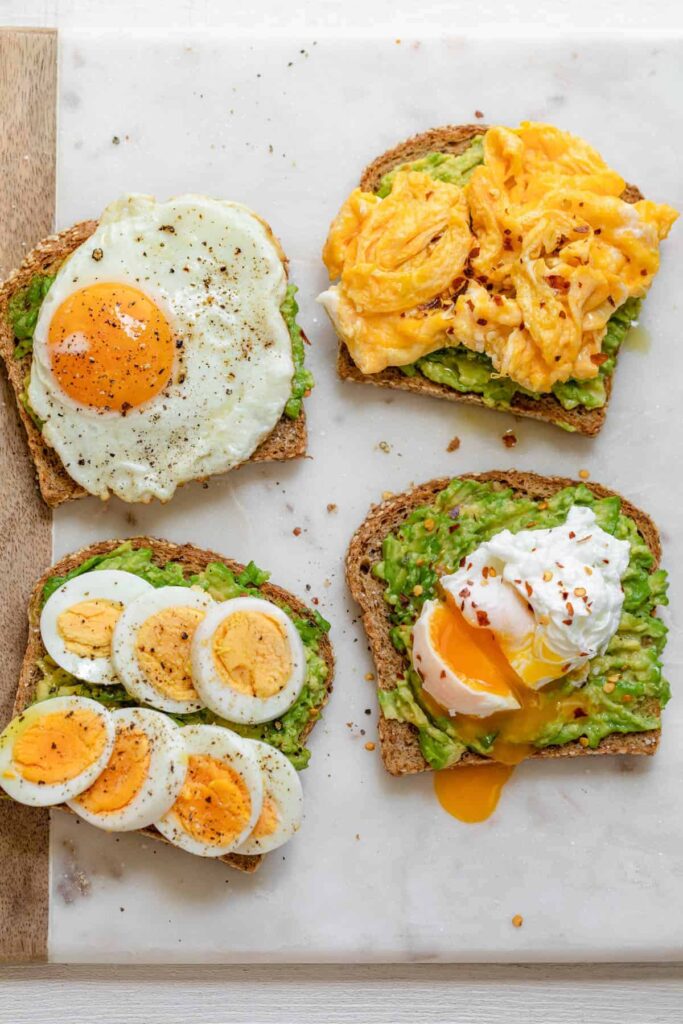 Photo via Feel Good Foodie
4. EGGS BENEDICT
Eggs Benedict may seem intimidating to make but this quick and easy eggs benedict recipe from Jo Cooks is here to help! Offering two methods to prepare your hollandaise sauce, this recipe is simple and is the go to for brunch.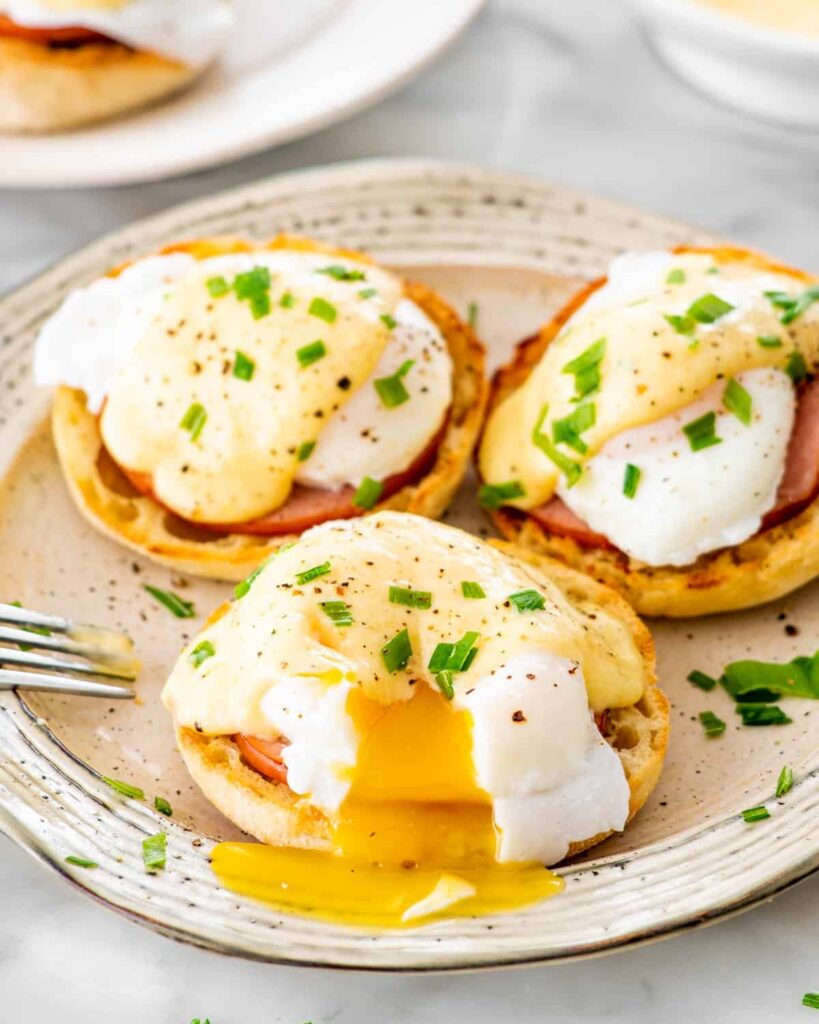 Photo via Jo Cooks
5. TRADITIONAL 2 EGG BREAKFAST
Another classic! Skip the diner and cook two eggs your way with a side of toast and bacon, or grits and hashbrowns – no substitution charge when cooking at home! You can also learn how to make the perfect over easy eggs from Kitchn!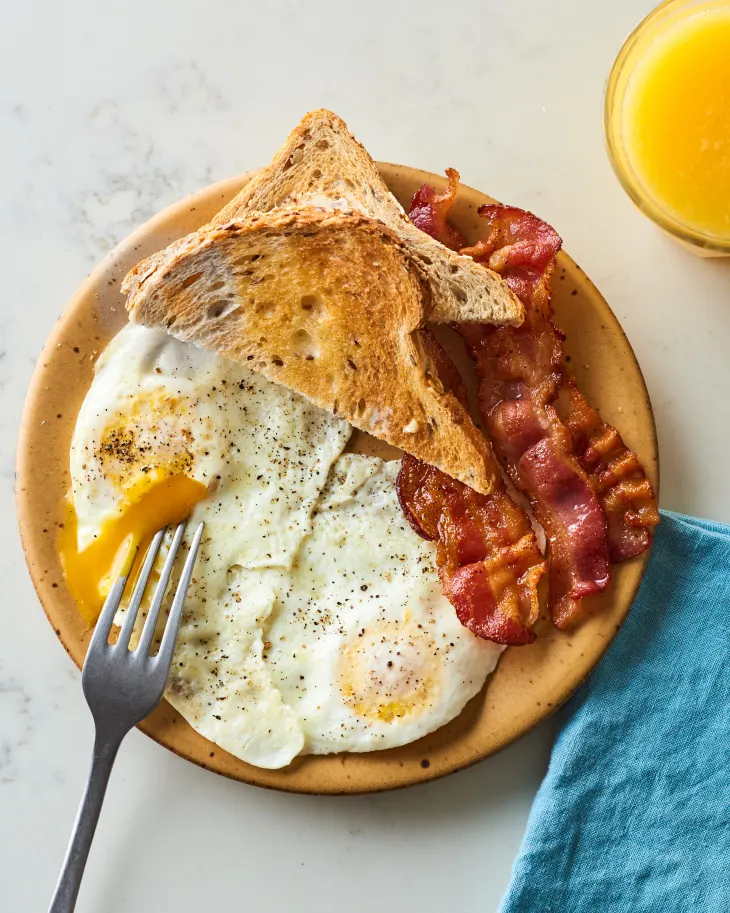 Photo via The Kitchn
6. BASIC HAM & CHEESE QUICHE
This easy quiche recipe from Spend with Pennies is great for a last minute dish! This recipe is as easy as it gets with quiche with few ingredients and a pre-made crust.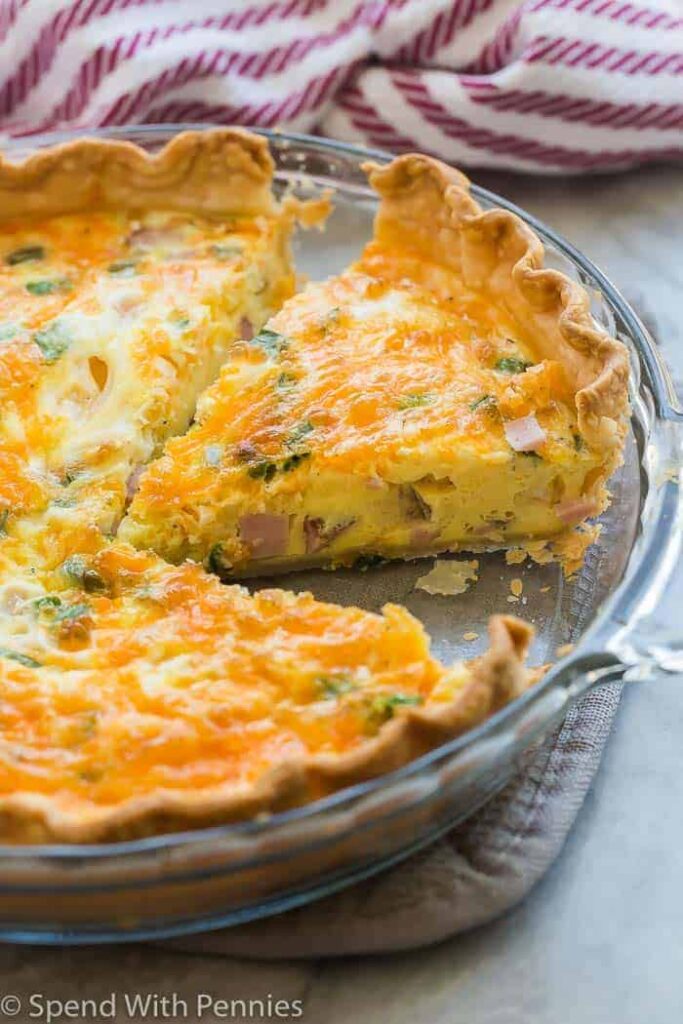 Photos via Spend with Pennies
7. CAPRESE QUICHE
A different take on a breakfast and brunch classic, this caprese quiche is delicious! Along with the caprese, this recipe from How Sweet Eats includes even more quiche recipes!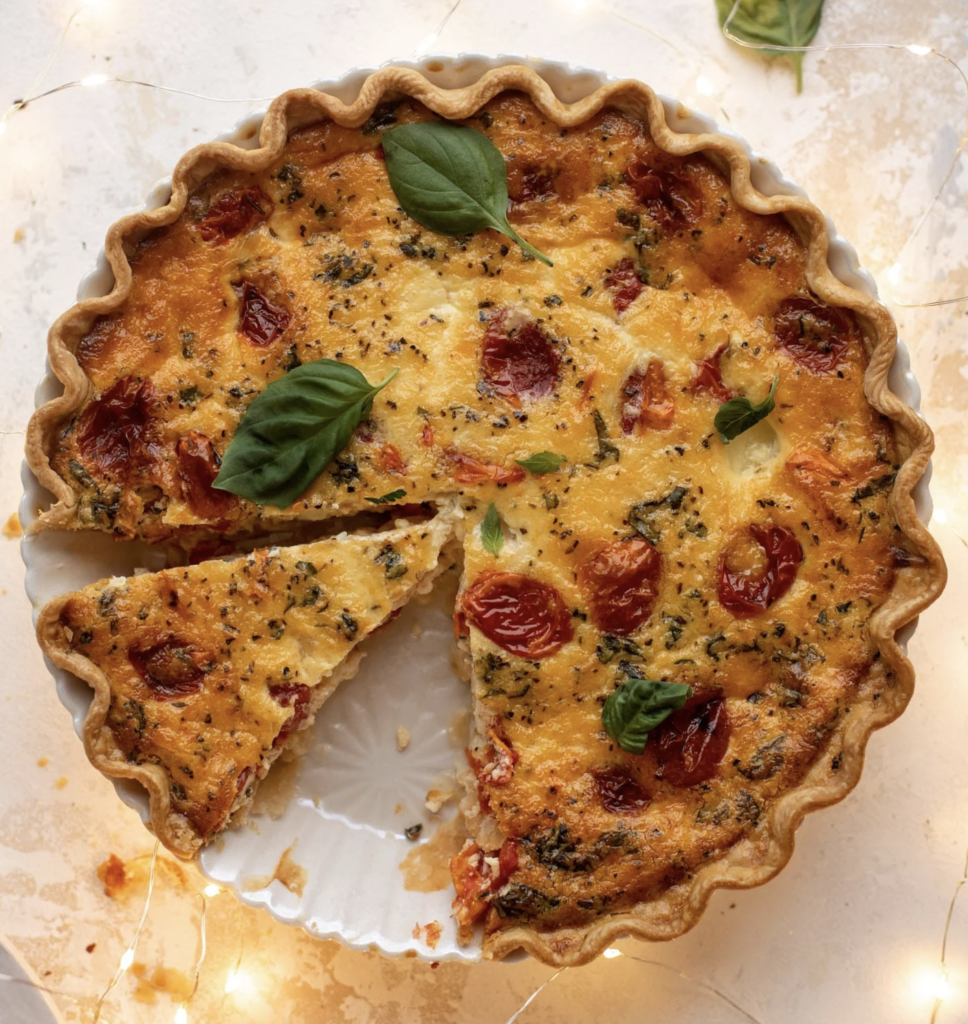 Photos via How Sweet Eats
8. FRIED EGG SLIDERS
Now that it's warm outside, it's time to brush off the grill! Grill a few burger sliders and top with a fried egg and caramelized onions. Perfect for lunch, dinner, or to serve at a spring party. You can also try this delicious fried egg sandwich with bacon and bleu cheese from Smitten Kitchen!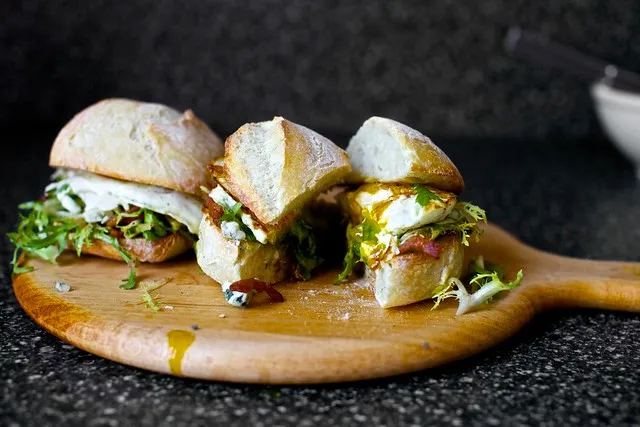 Photo via Smitten Kitchen
9. SWEET & SOUTHERN DEVILED EGGS
This sweet & southern deviled egg recipe is one of my family's favorites! It's the perfect mix of sweet and light and is a great dish to serve for a spring brunch or Easter dinner.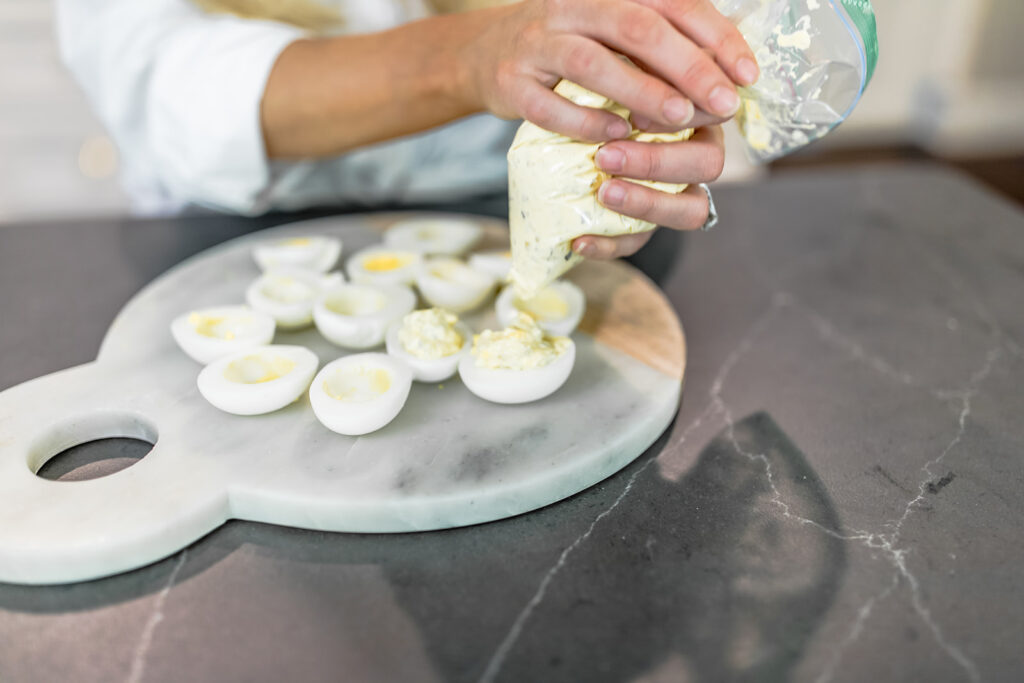 10. VEGGIE FRITTATA
This veggie frittata recipe from The Food Network is the freshest and healthiest recipe you'll find today! Follow for a basic guideline on cooking a frittata and add your choice of veggies.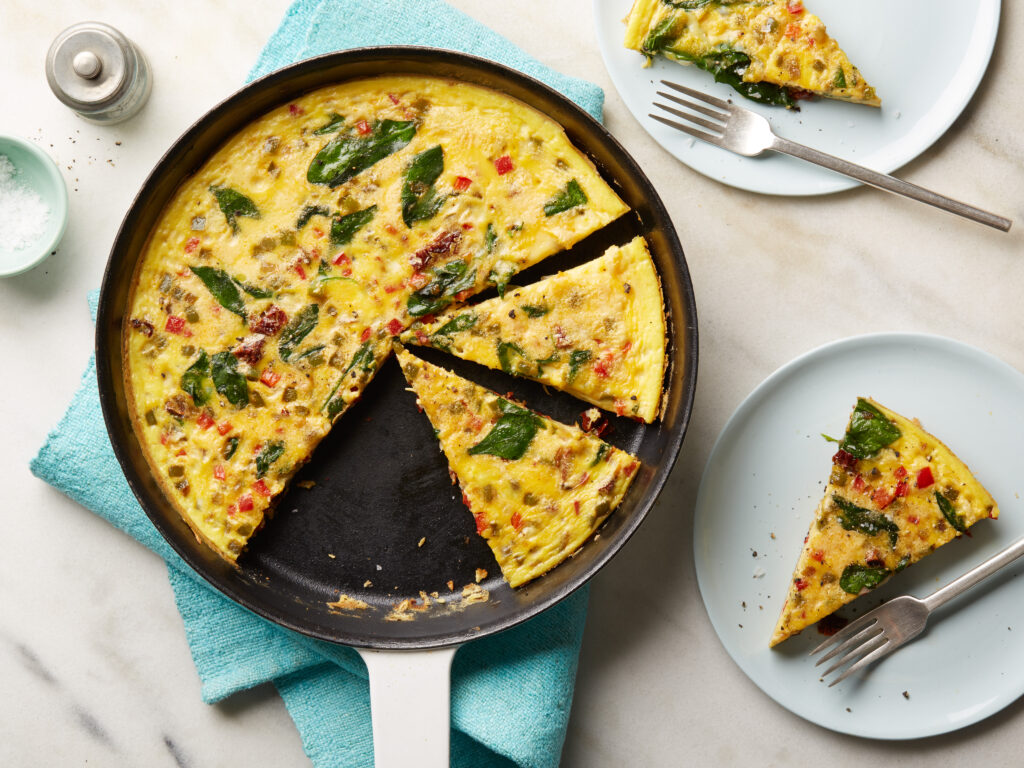 Photo via The Food Network
11. EASY BREAKFAST SANDWICH
Keep it simple during the week with an easy breakfast sandwich. Buy English muffins or some wheat bread, cheese slices, and Canadian bacon for the ingredients. All you do is toast your bread, prep your eggs, and top with cheese and meat!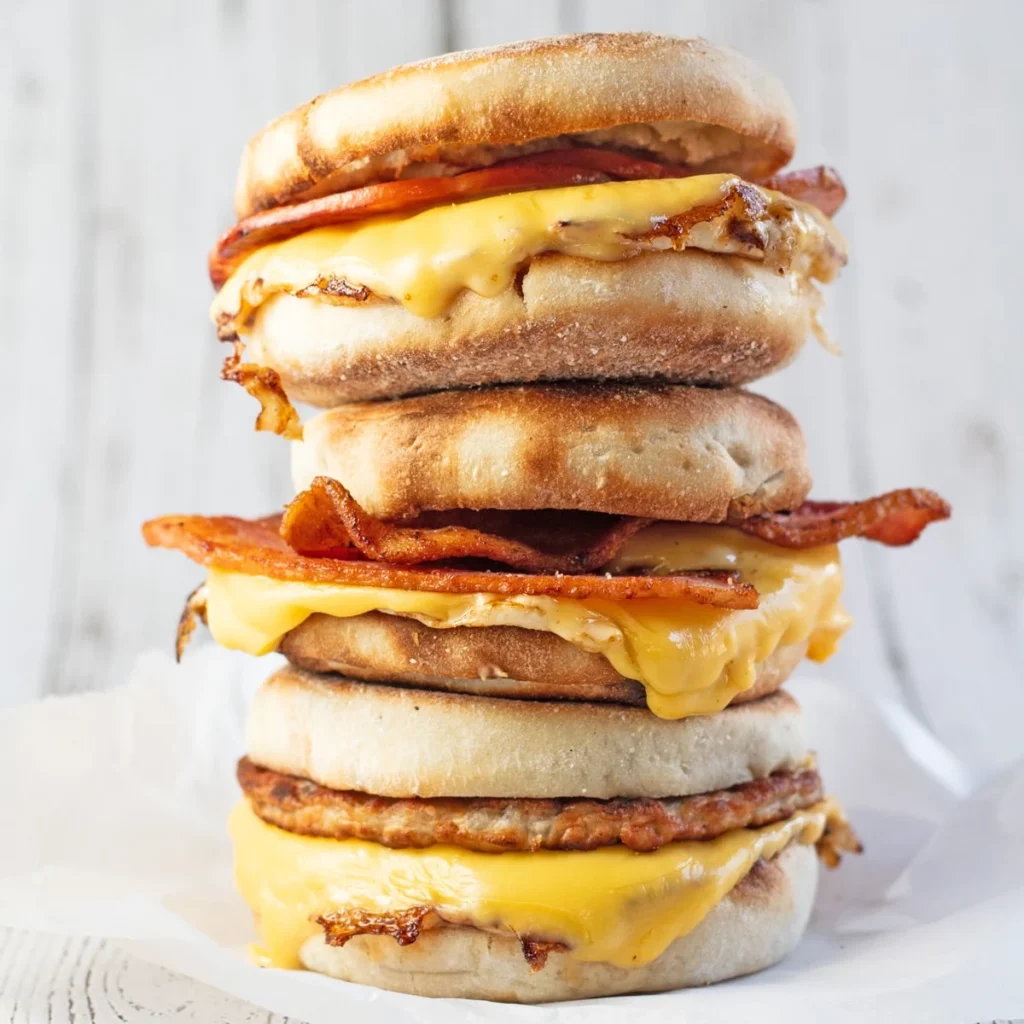 Photo via Bake It With Love
12. SOUTHERN BREAKFAST CASSEROLE
A sausage, egg, and cheese breakfast casserole is an easy dish that makes delicious leftovers! This breakfast casserole recipe from Bake It With Love is a classic and will feed your family and then some!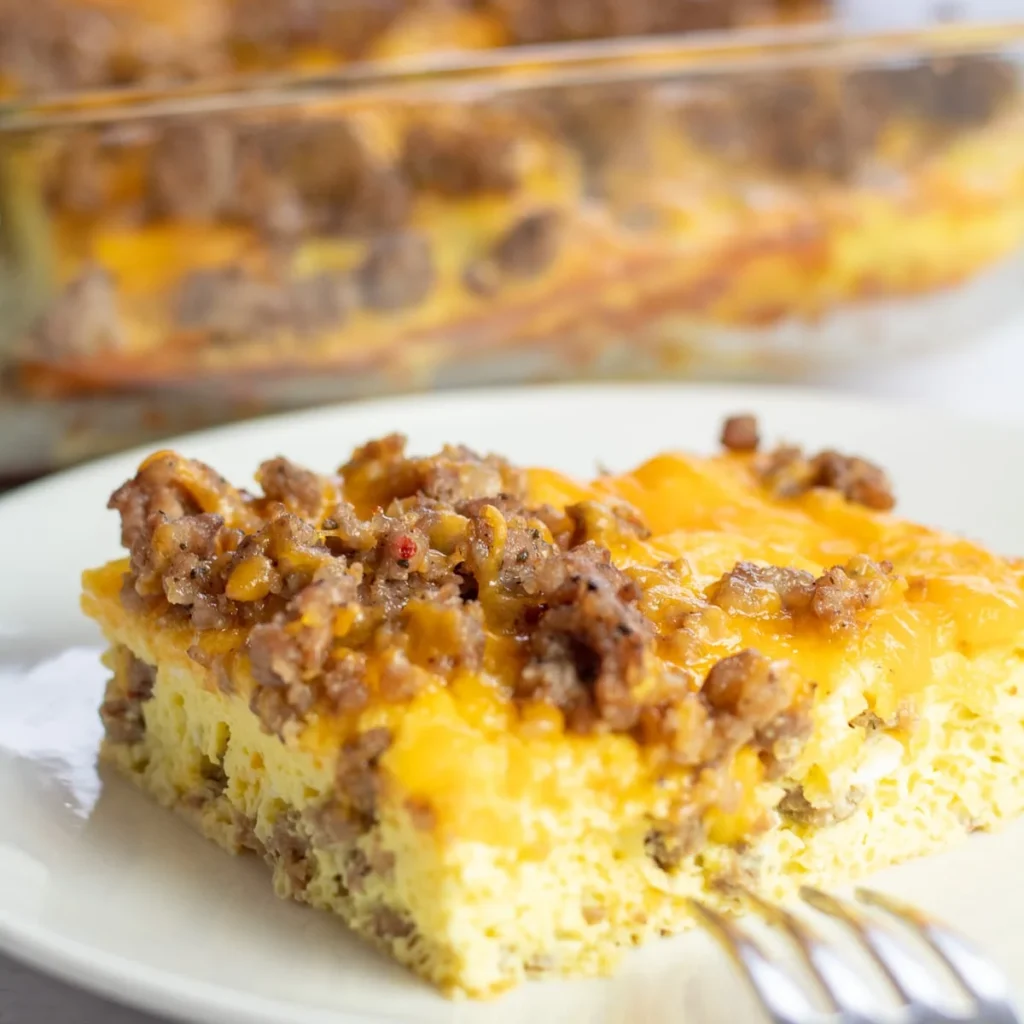 Photo via Bake It With Love
Whether you try one or all of these one dozen egg recipes for spring, make sure to comment below and follow @lo_chandler on Instagram for more seasonal recipes and ideas!
Thanks for reading!
Xo -Lo