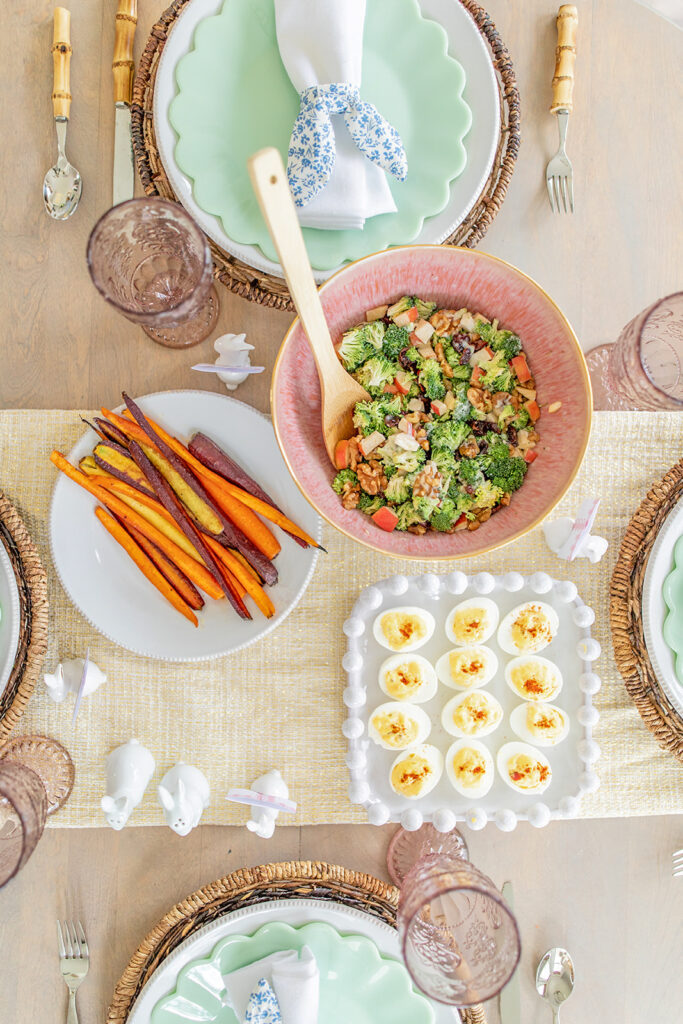 It's Easter week and if you're like me you need simple but yummy dishes to feed all your people! Our family always gets a honey baked ham every year and we make our own sides to go with it. This year I'm making deviled eggs, apple broccoli salad and rosemary maple glazed carrots. Keep reading to see three recipes for easy Easter side dishes!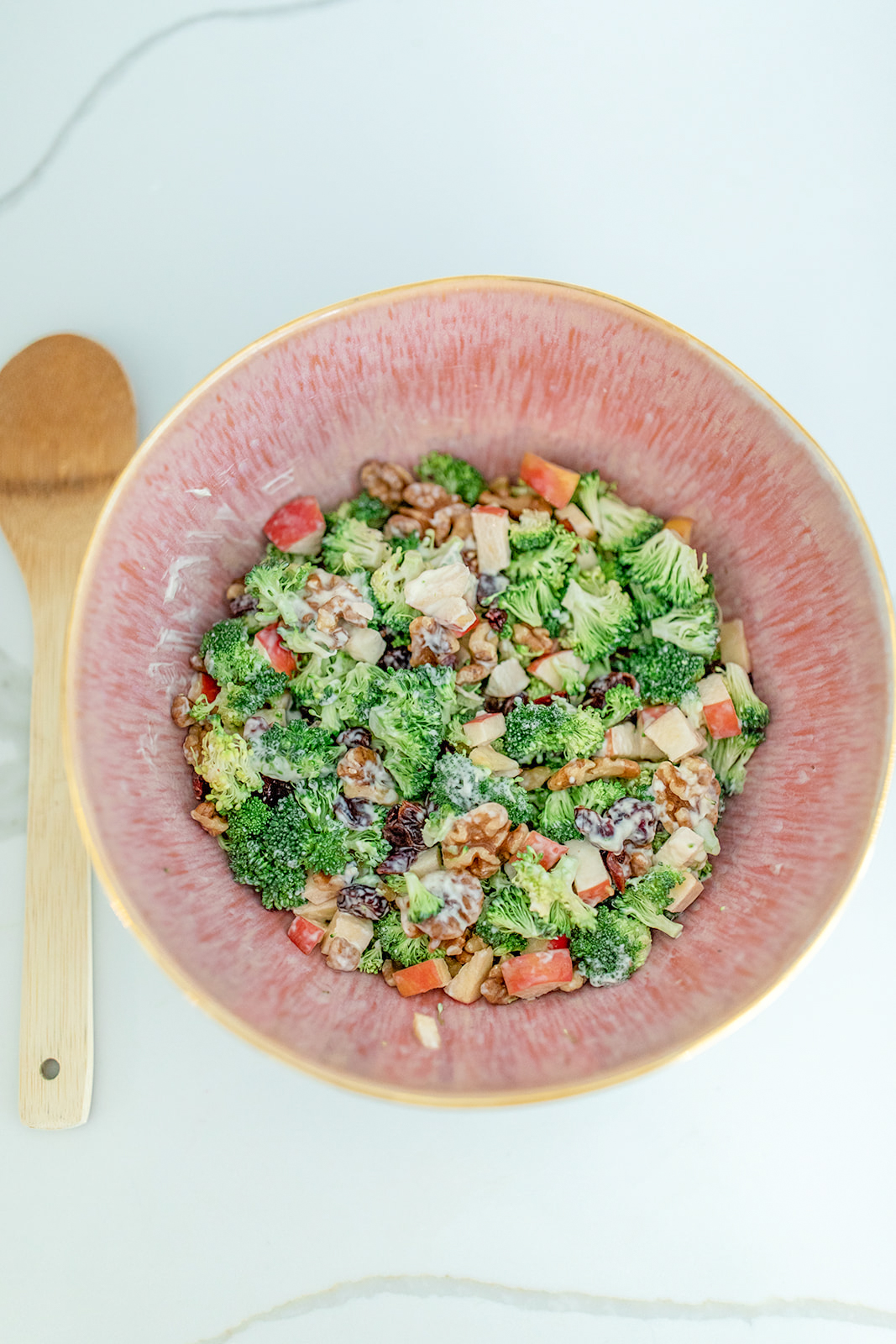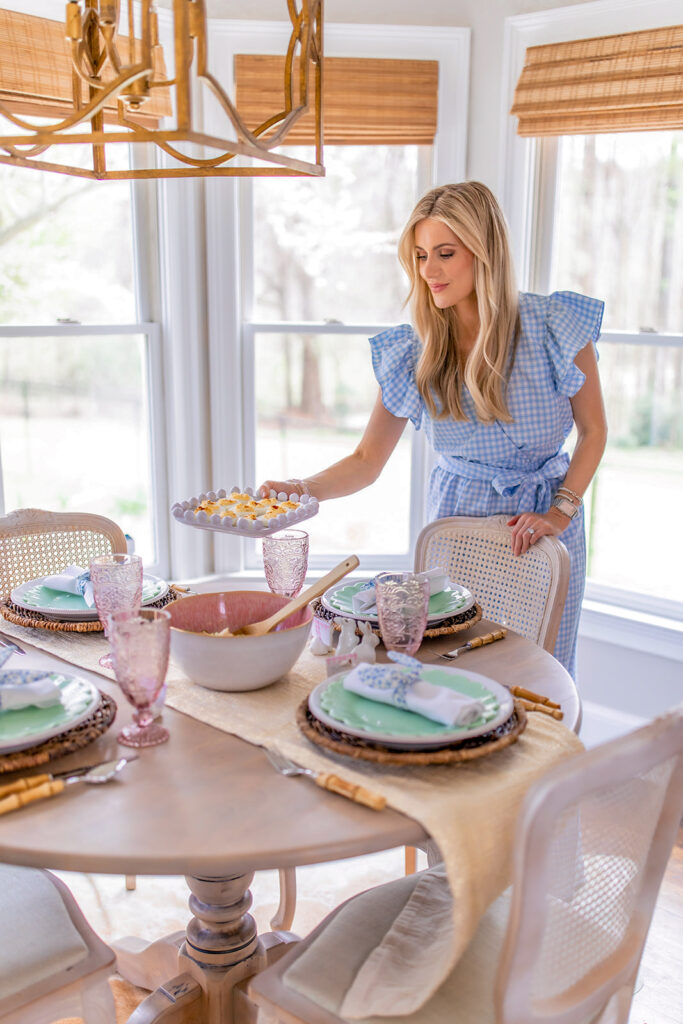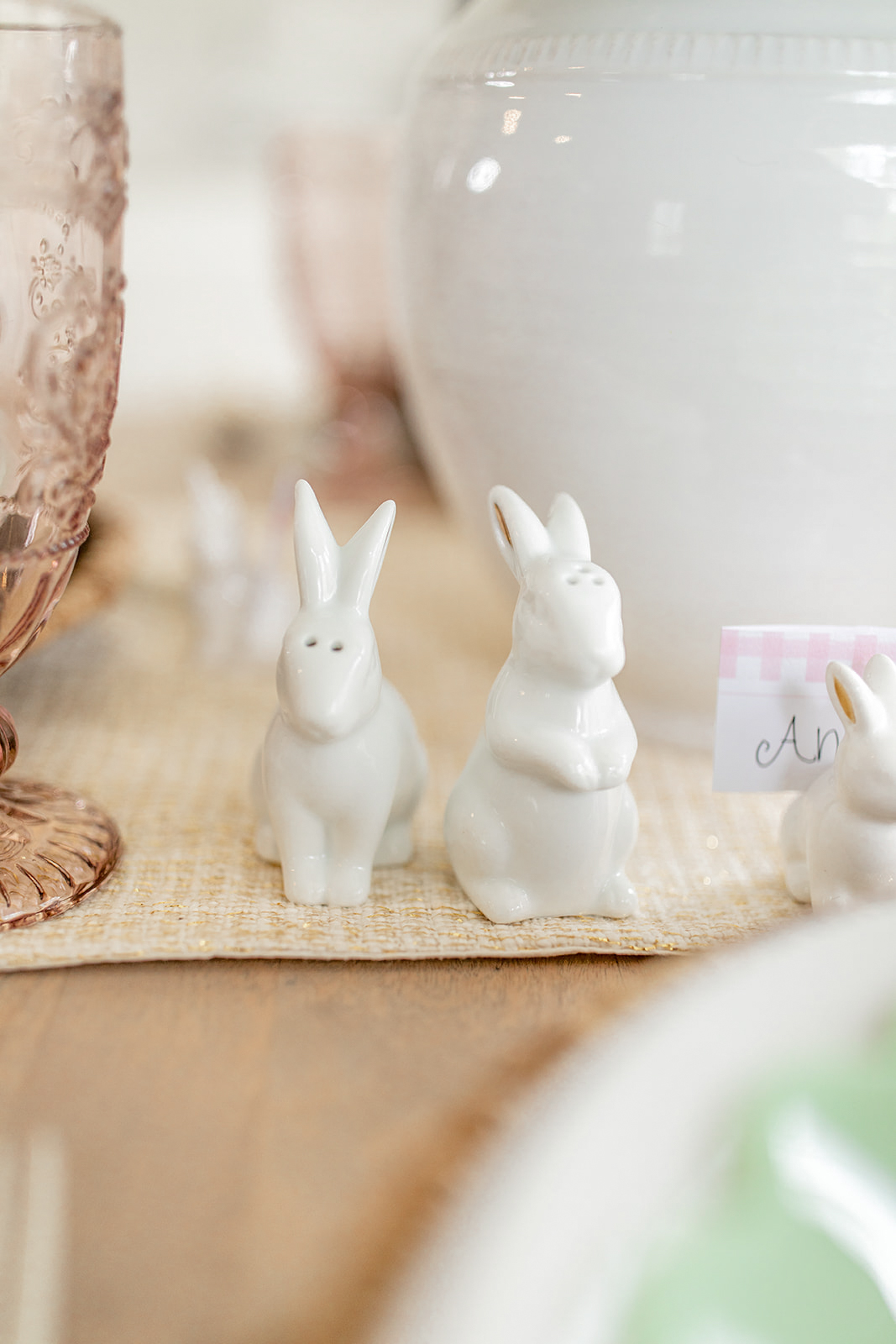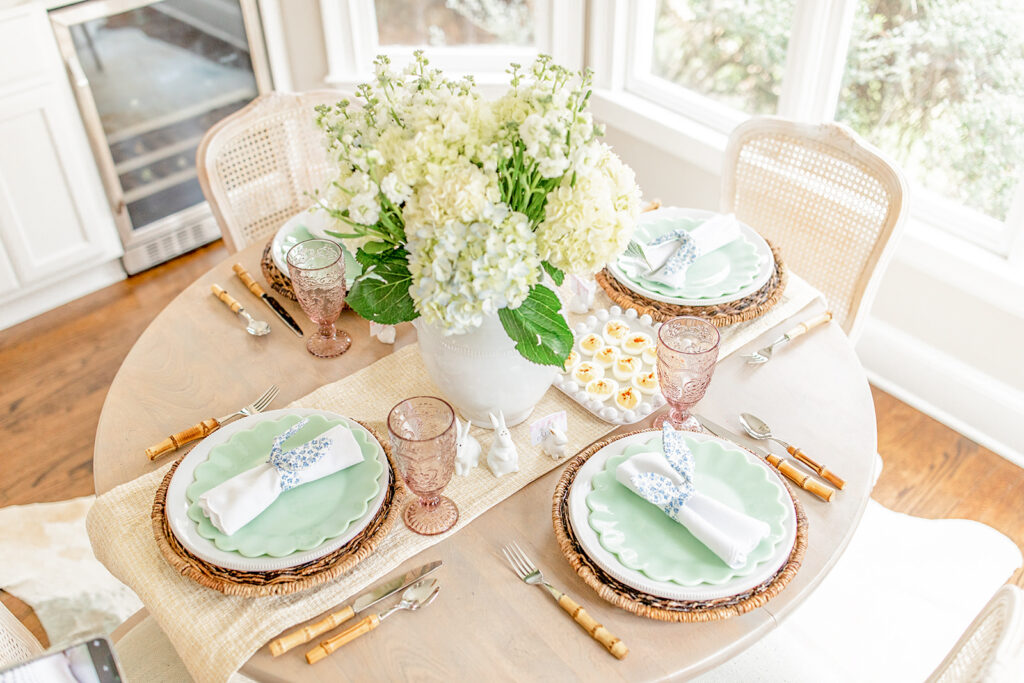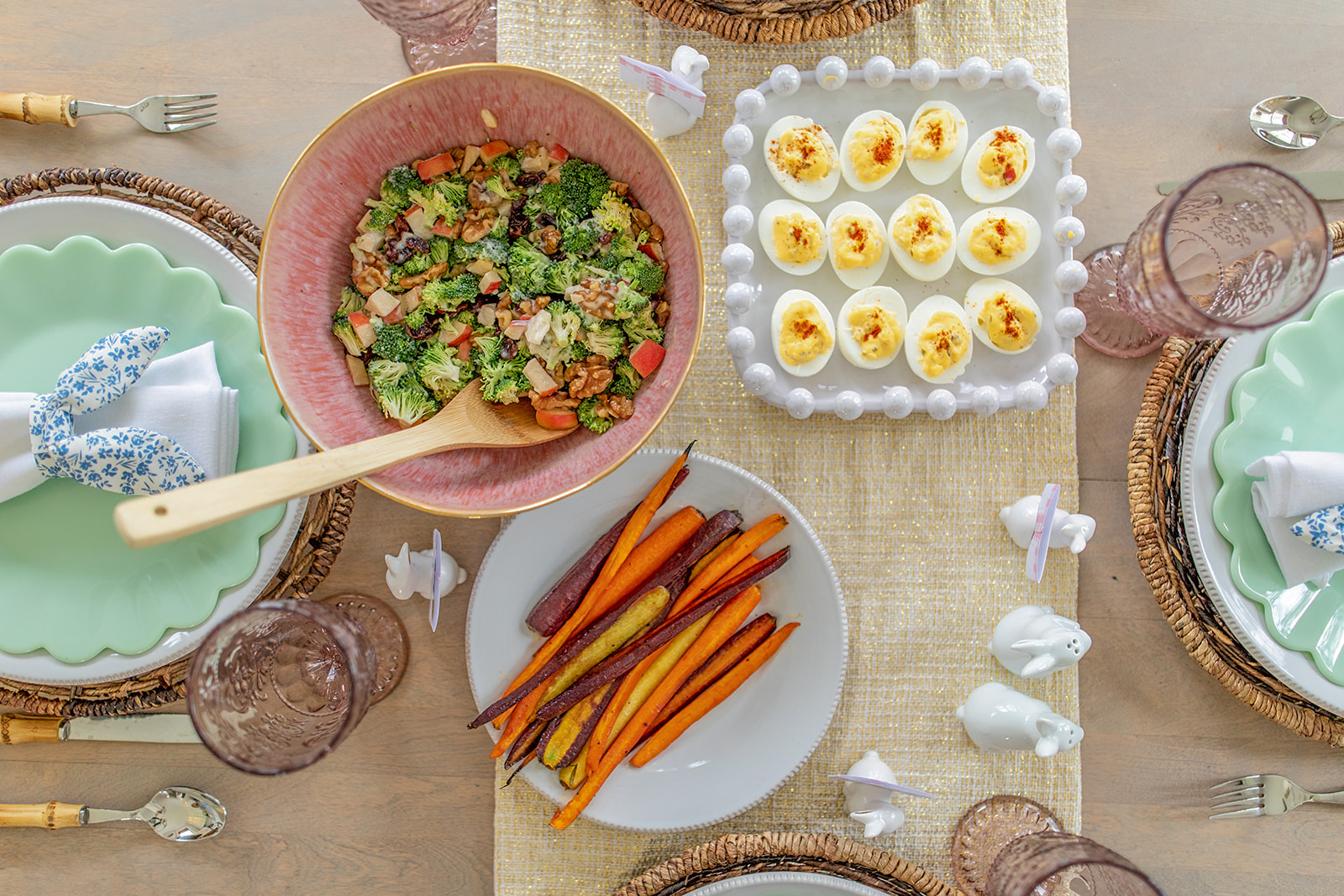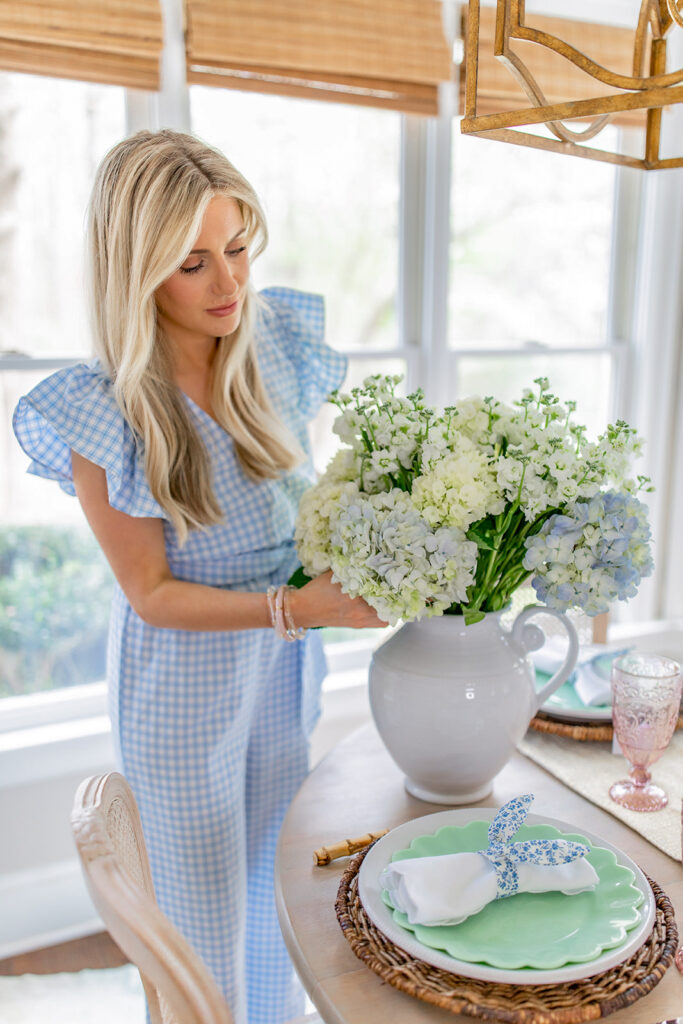 Deviled Eggs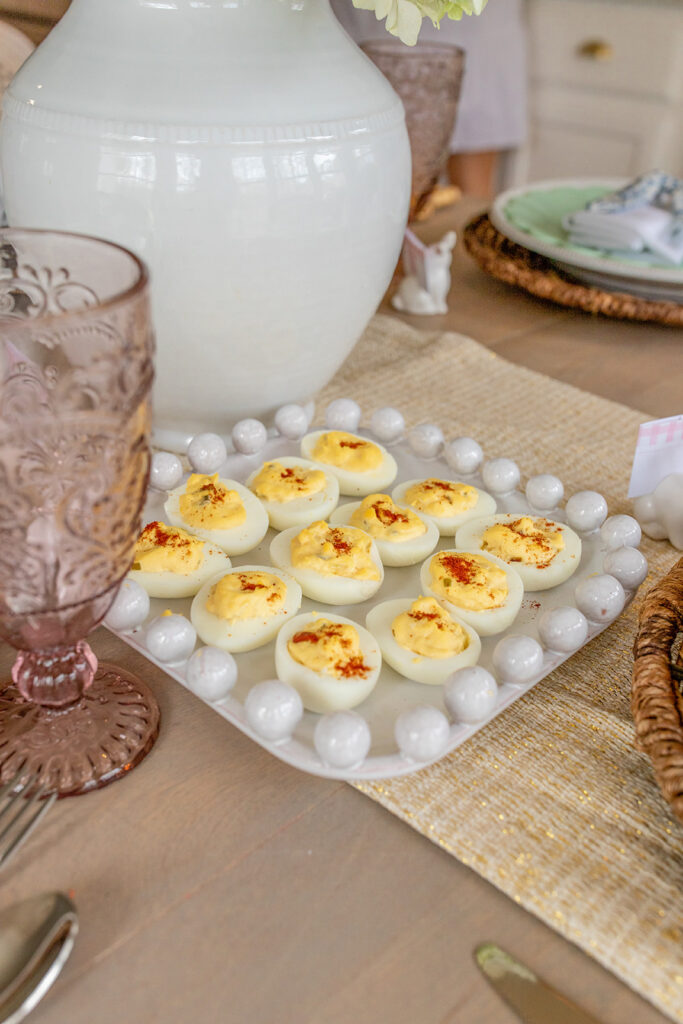 Deviled eggs are a southern favorite and my personal go-to any time I am asked to bring a dish. I actually dedicated an entire post to my family's recipe! You can find that recipe on this post.
Apple Broccoli Salad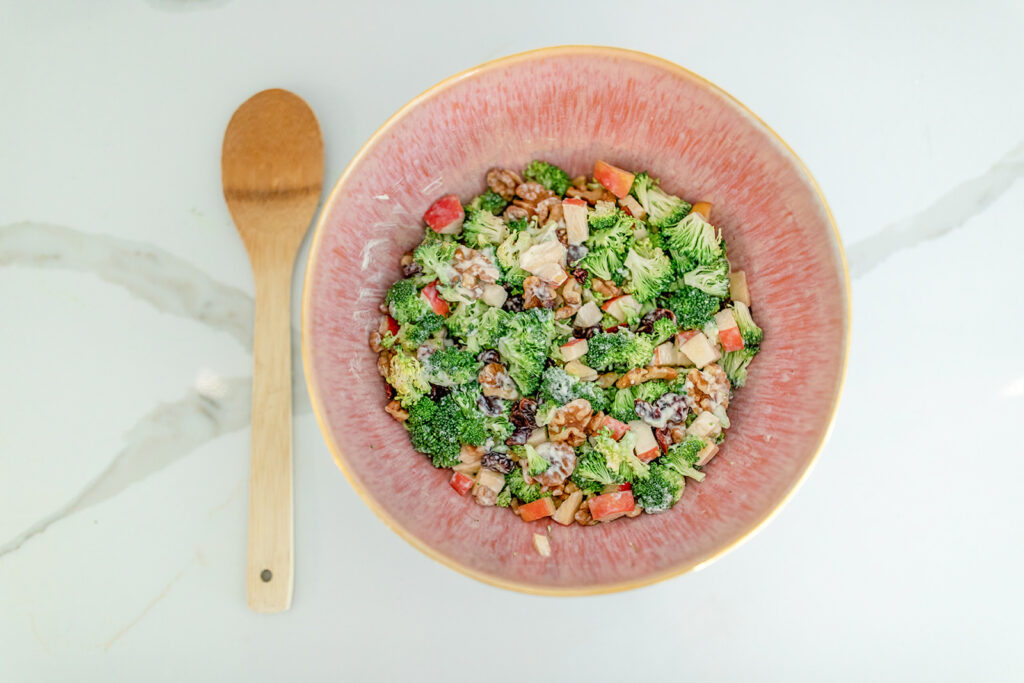 This recipe is great to make the day before so the flavors have time to "get familiar." It's also great bc you don't have to do any work on the day of the meal, just pull it out of the fridge and you're good to go!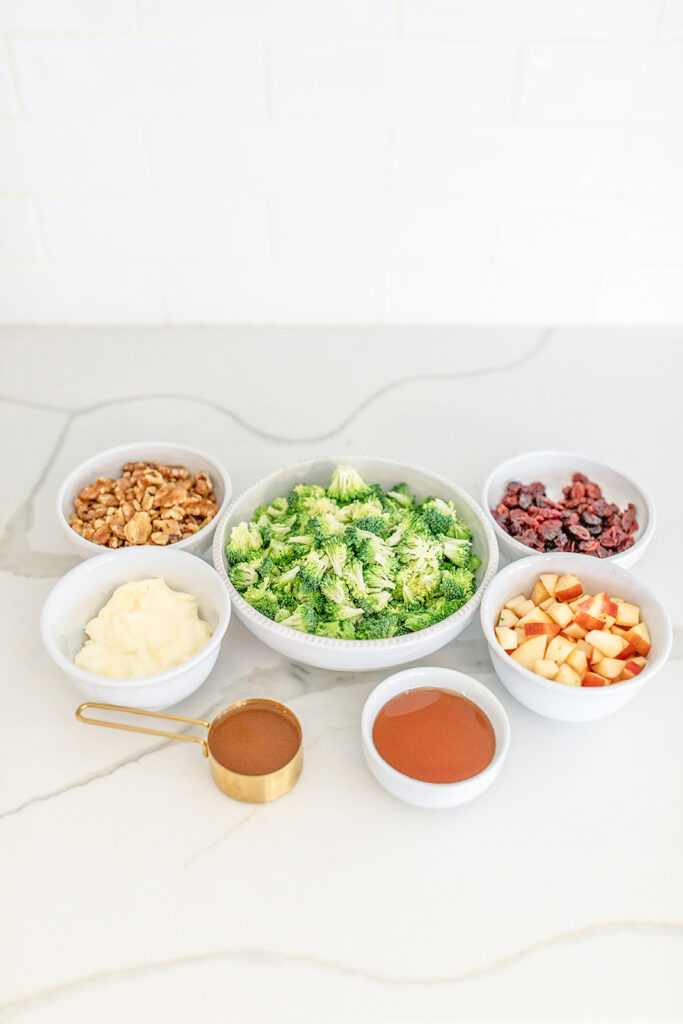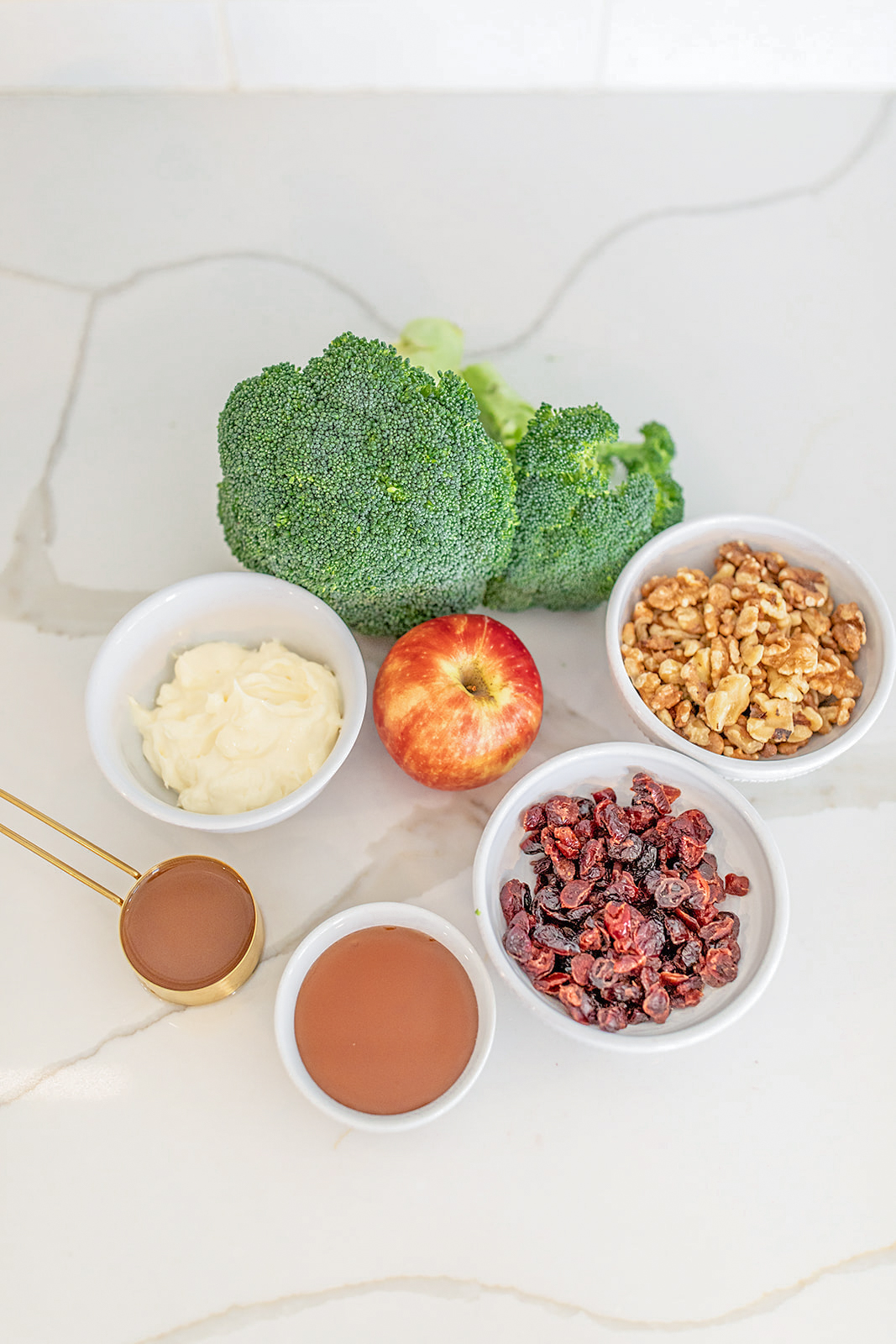 What you need:
1 head of broccoli – chopped
1 apple – chopped
1/2 cup walnuts – chopped
1/2 cup dried cranberries
1/4 cup red onion (not pictured)
1/2 cup mayo
1/4 cup apple cider vinegar
1/4 cup honey
Instructions :
Add all ingredients together in large bowl and stir until well combined. Refrigerate until ready to serve. (You may need to add more mayo or honey depending on your preferred consistency and sweetness). This recipe is best if made a few hours in advance or even the night before.
Rosemary Maple Glazed Carrots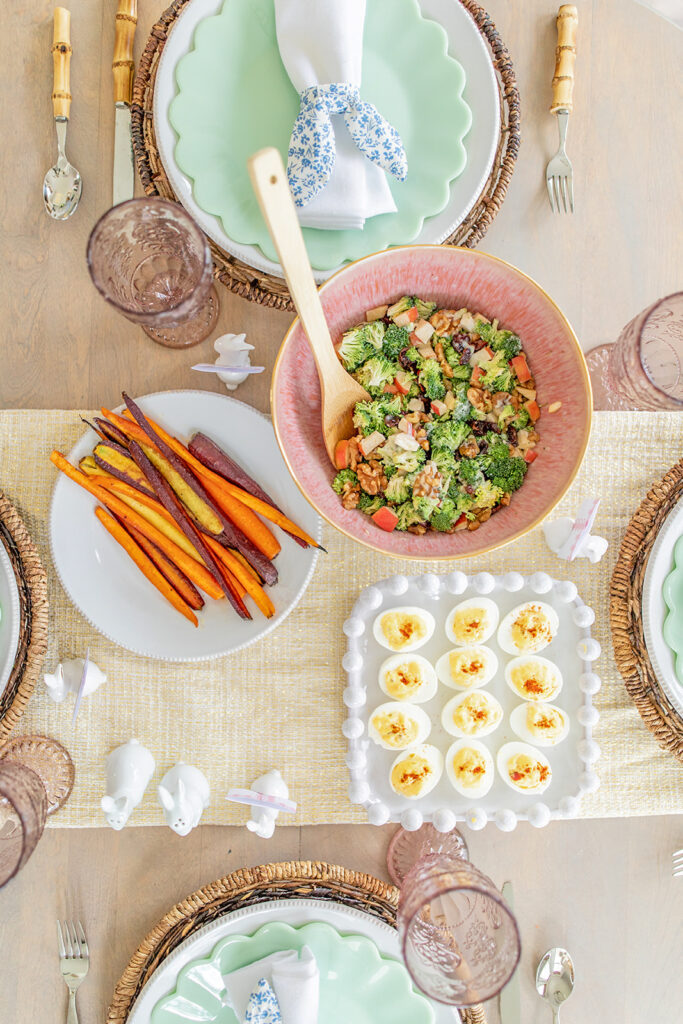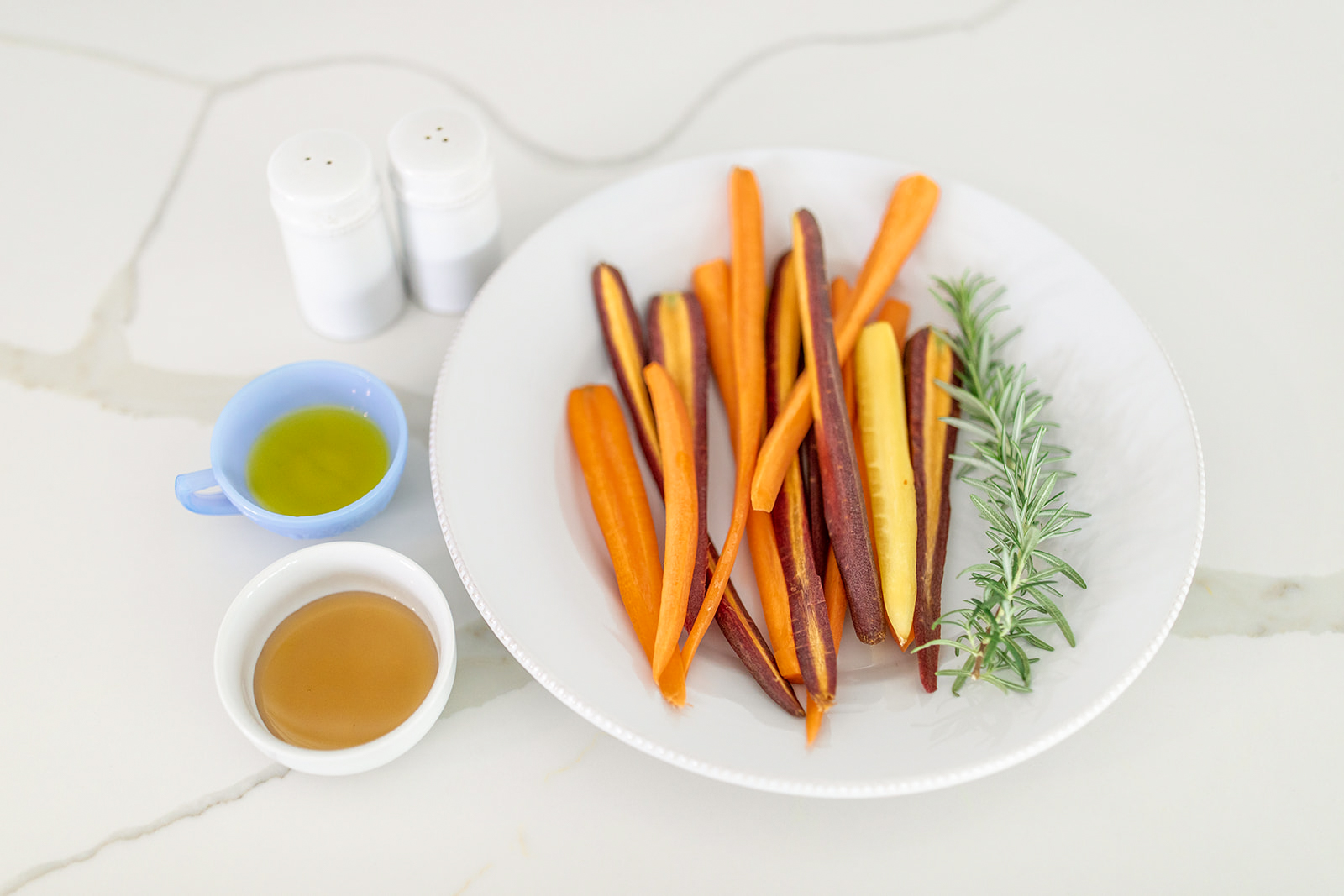 What you need:
Carrots (I prefer multi color but any kind will work, you could even do baby carrots!)
3 springs fresh rosemary
1/4 cup olive oil
1/4 cup maple syrup
salt and pepper to taste
Instructions :
Cut carrots in half lengthwise
Whisk together olive oil, syrup, rosemary, salt and pepper in large bowl.
Toss in carrots and mix until well coated.
Spread out on a baking sheet topped in parchment paper
Bake on 400 for about 45 minutes or until your desired level of tenderness. Turn once halfway through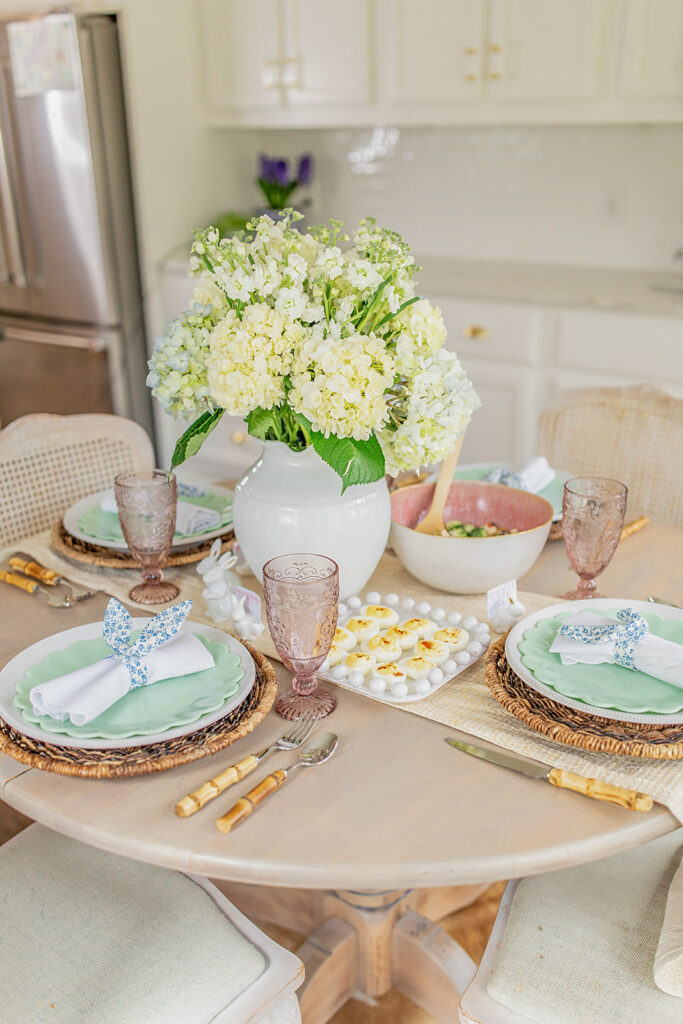 Almost everything on the table is available to shop! Scroll through the images above and click on an image to shop. The pink serving bowl is old from Anthropologie and the place card holders are from Target.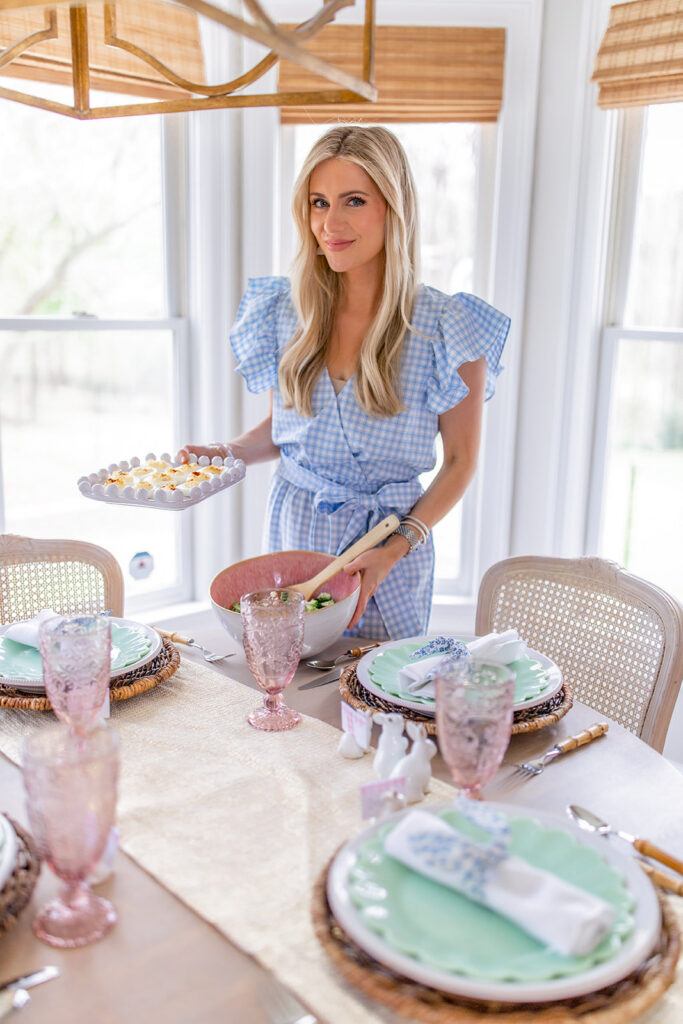 My exact romper is sold out but I linked several similar options above! Scroll through the images above and click on an image to shop.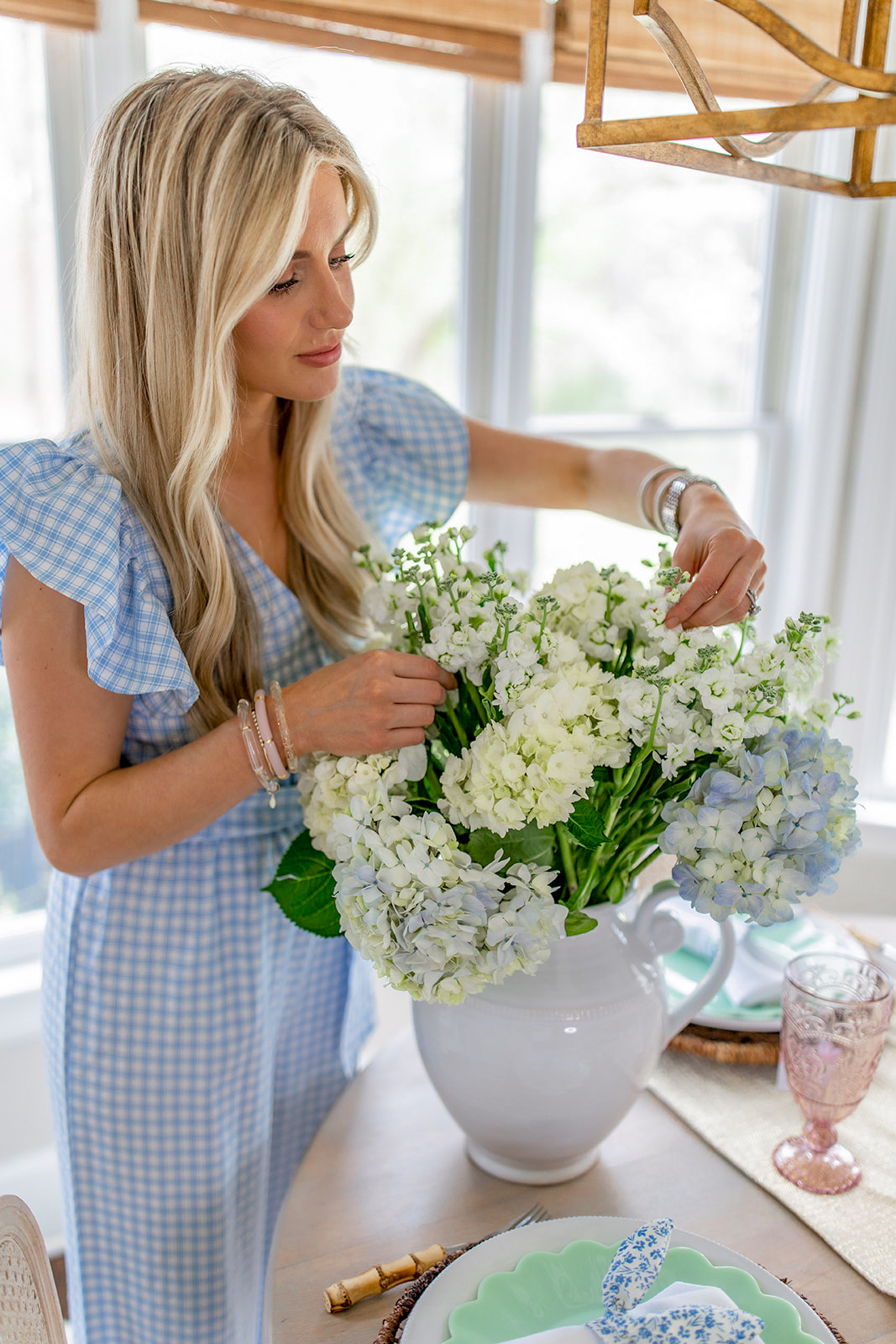 Let me know if you make any of these easy side dishes for Easter! If you're looking for a drink to pair with your meal, try this Strawberry Sangria!
Thanks so much for reading! Xo -Lo
photographs by : Repurposed Photography