The theme of Dottie's First Birthday was Mother Goose's Nursery Rhymes! I love this sweet theme for a one year old because they are still very much a baby at this age.
Dottie was born during the height of the pandemic in 2020 so we didn't get to have any baby showers, sip and sees, etc, so I felt like we had a lot of celebrating to do by the time she tuned one! From food to decorations, keep reading to see how we set up for the big day!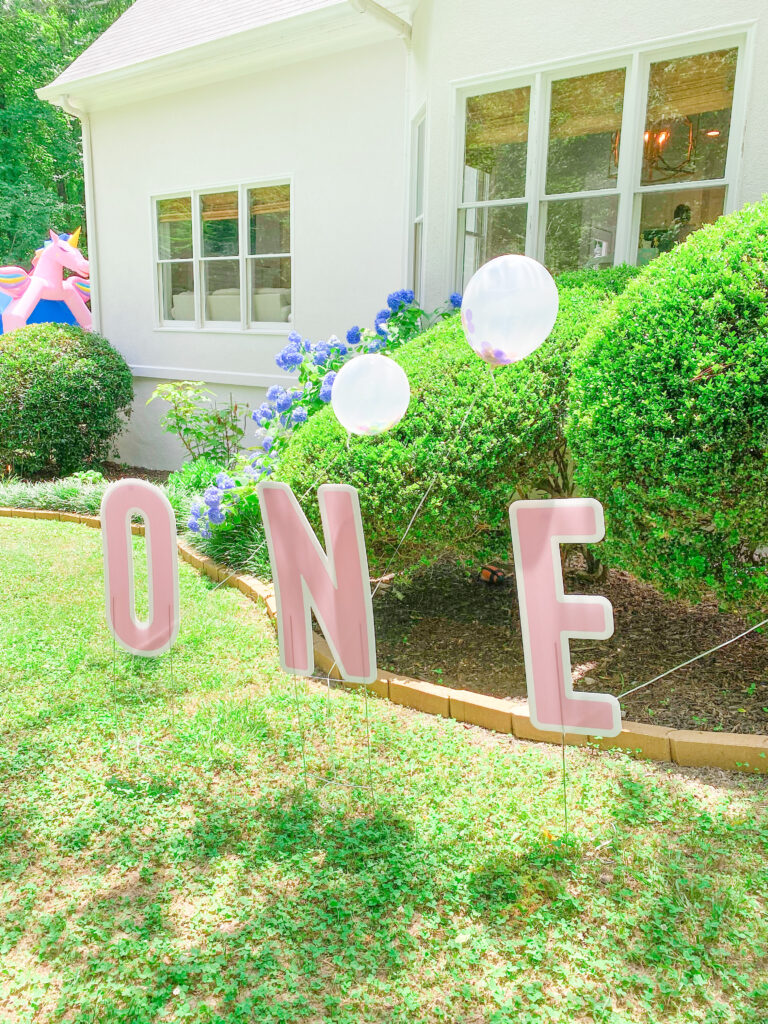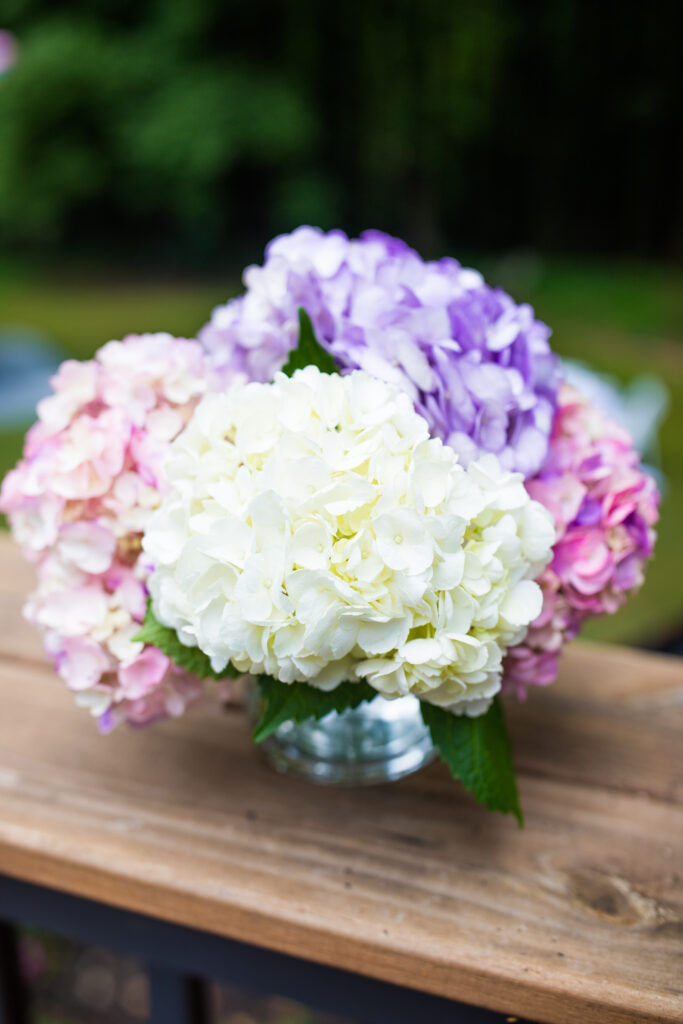 Kid's Table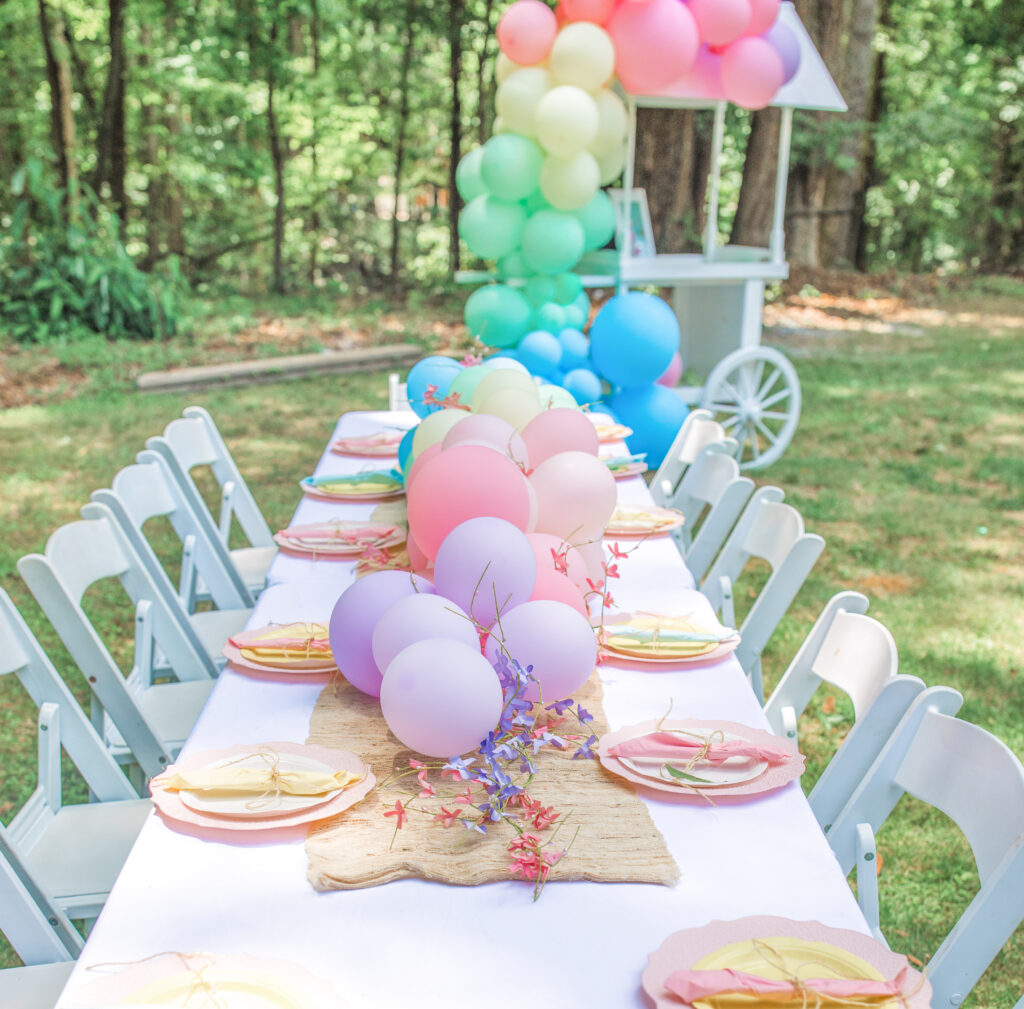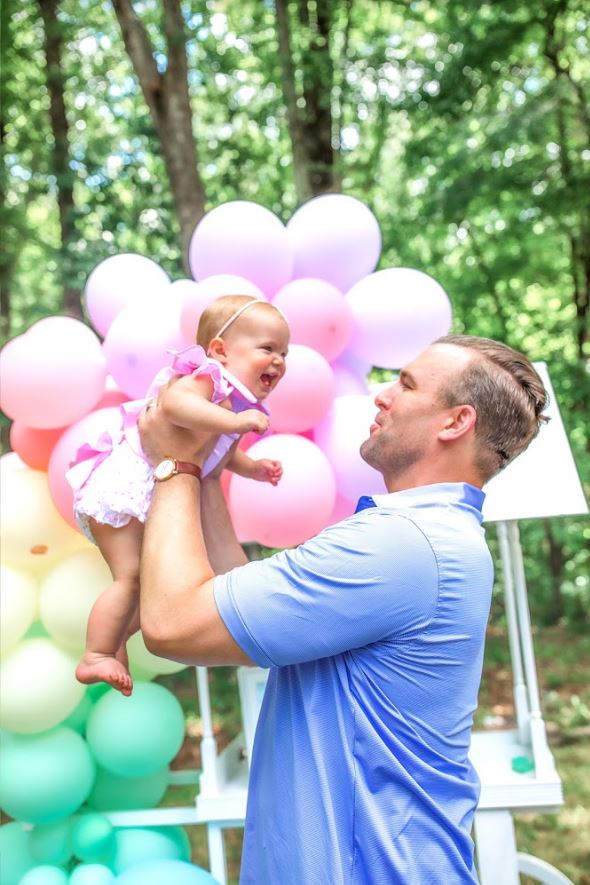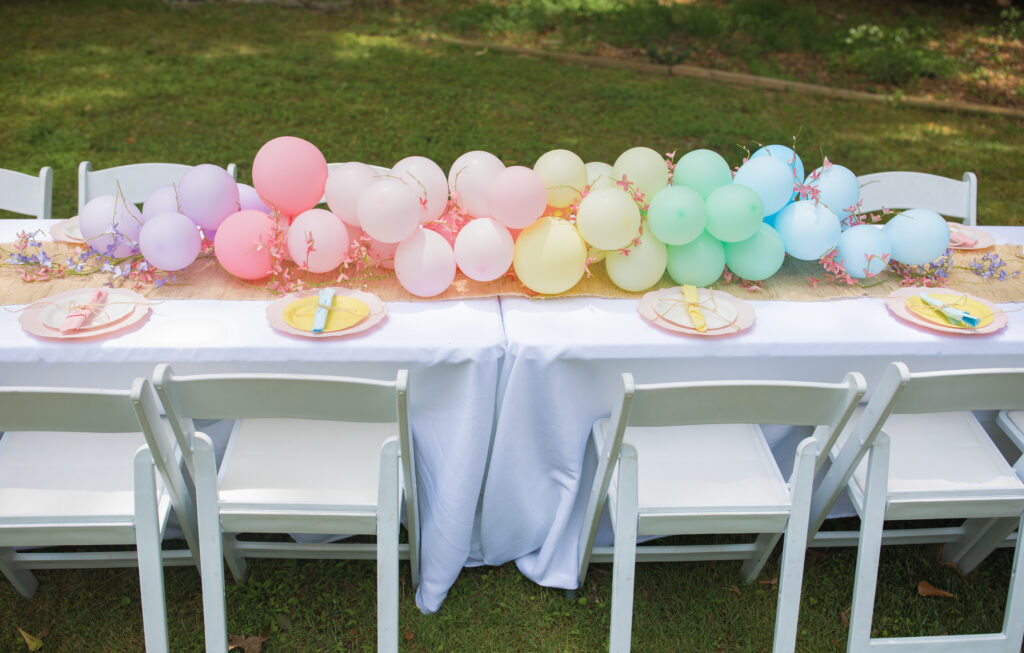 Tables – folding tables
Tablecloths – amazon find
Balloon garland – Ellie's Party Supply – I ordered 20ft and used half for the cake cart and half for the table centerpiece
Table runner – Pottery Barn (old)
Chairs –Barron's Rental
Cake Cart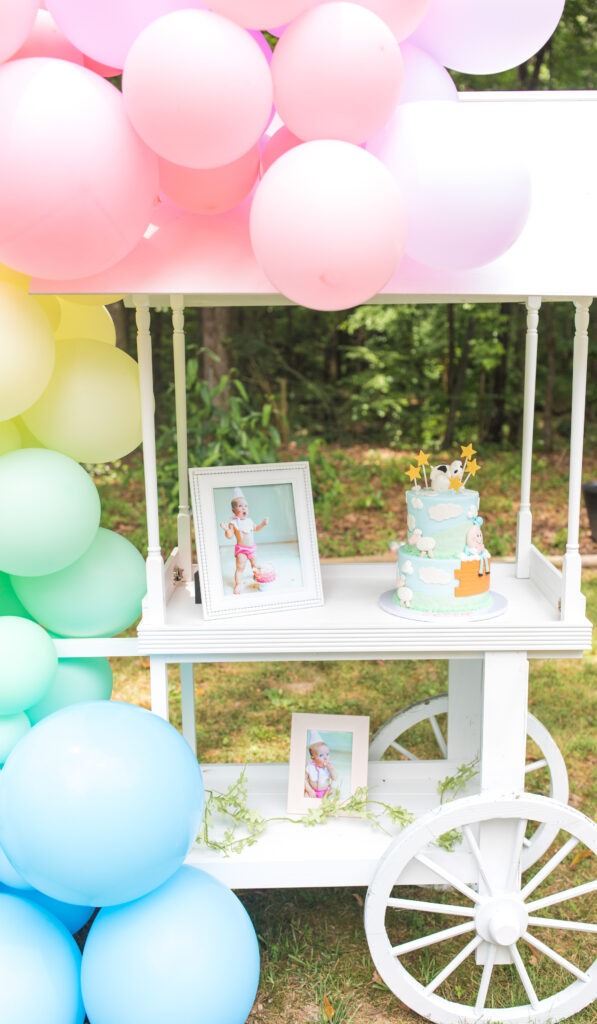 My husband built the cutest outdoor cart! I just gave him a few inspo pics and he delivered! We used it to display her cake and photos. I love it so much, it will definitely be put to good use for future parties as well! The balloon arch is linked here.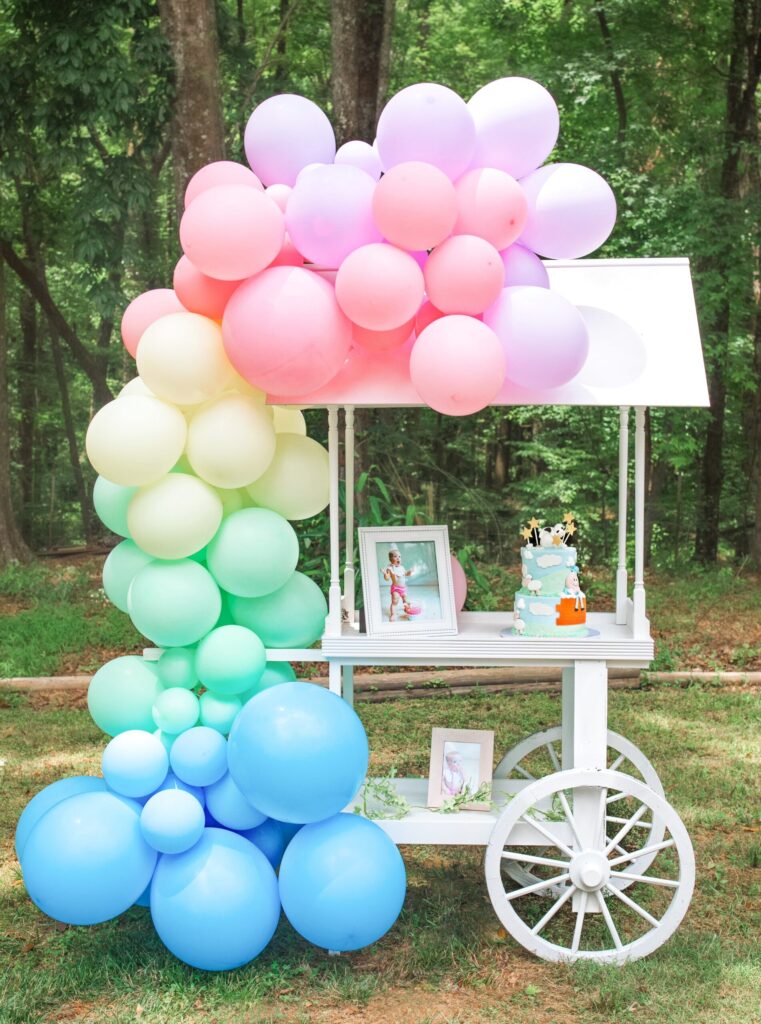 Invites, Tags, & Labels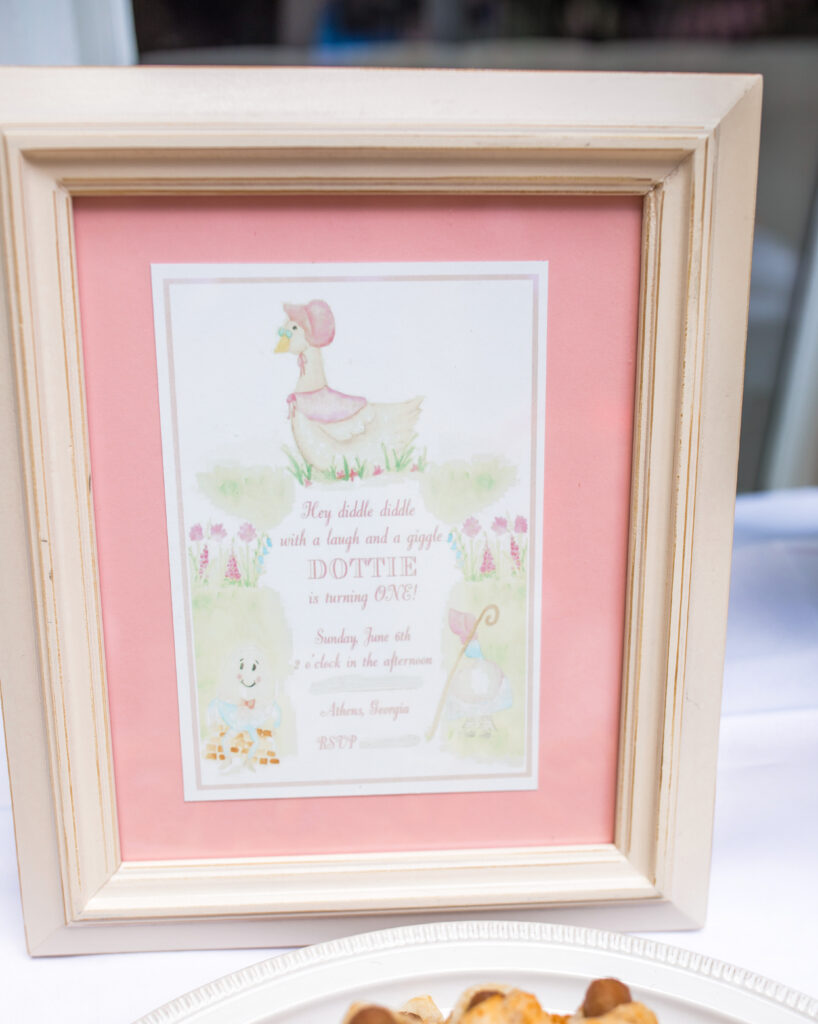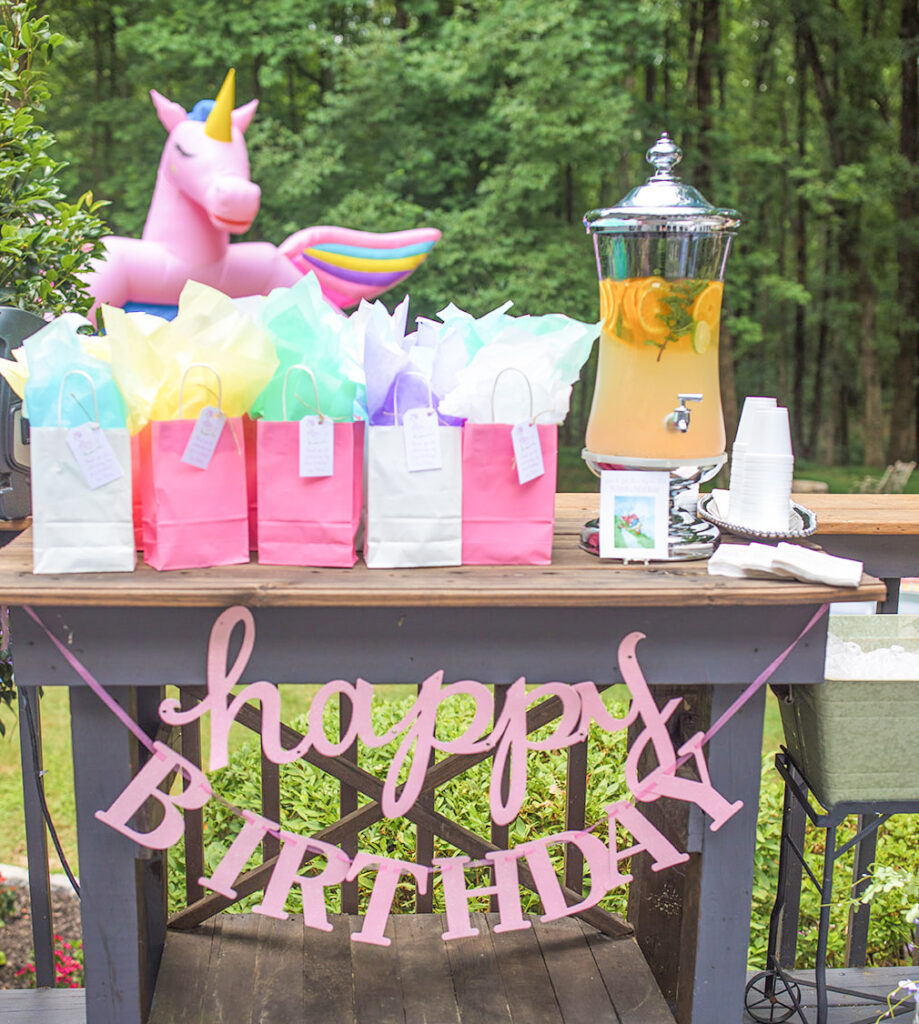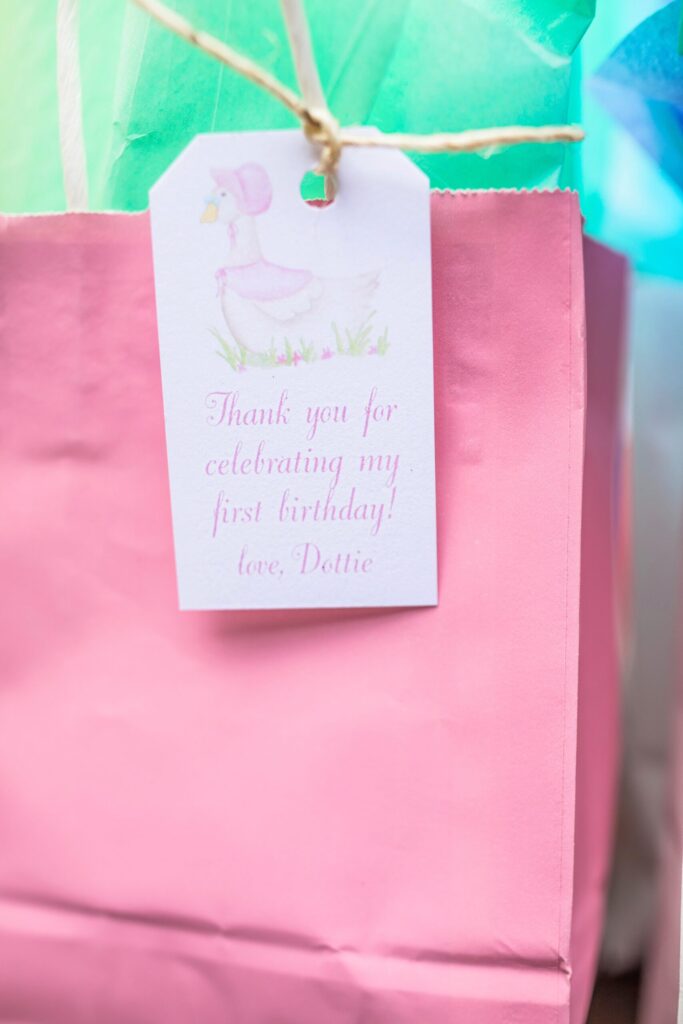 Invitations – Paper and Play Design
Gift Bag Tags – Paper and Play Design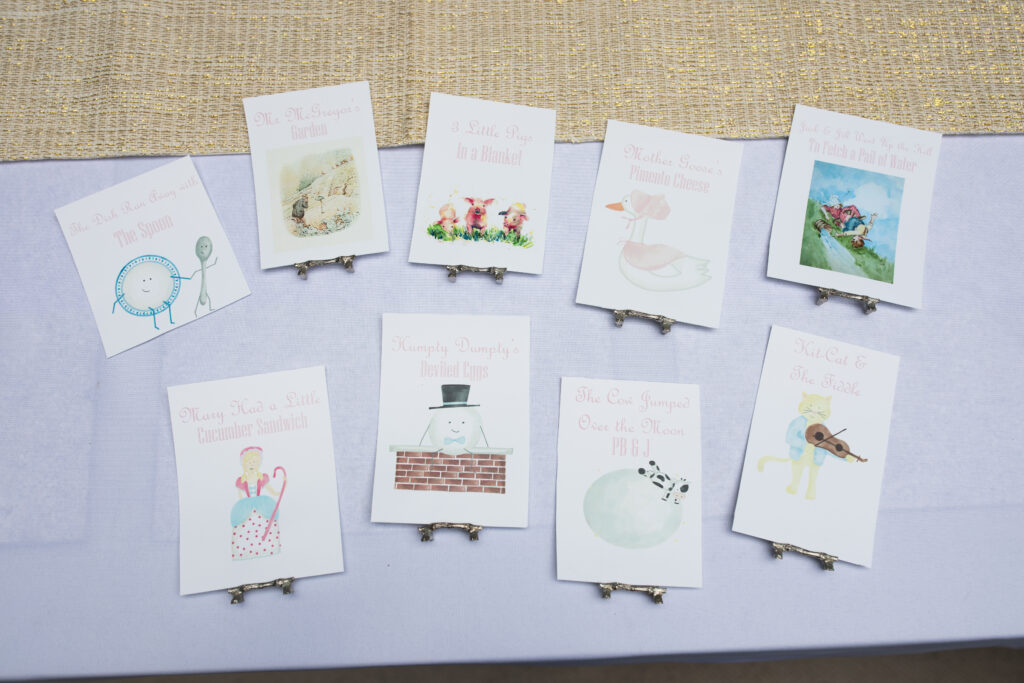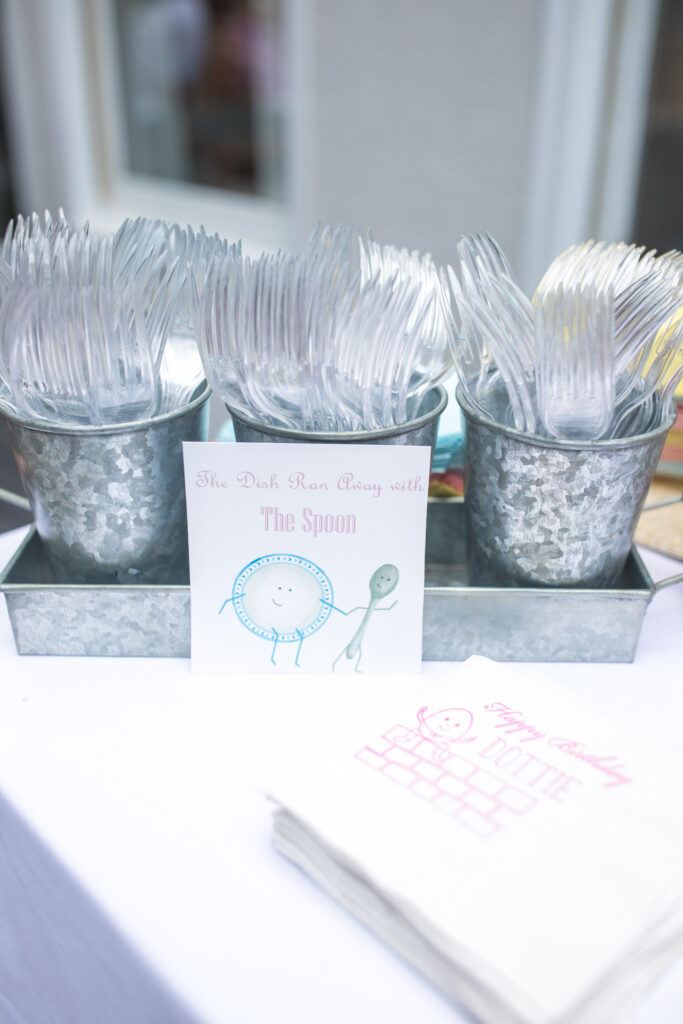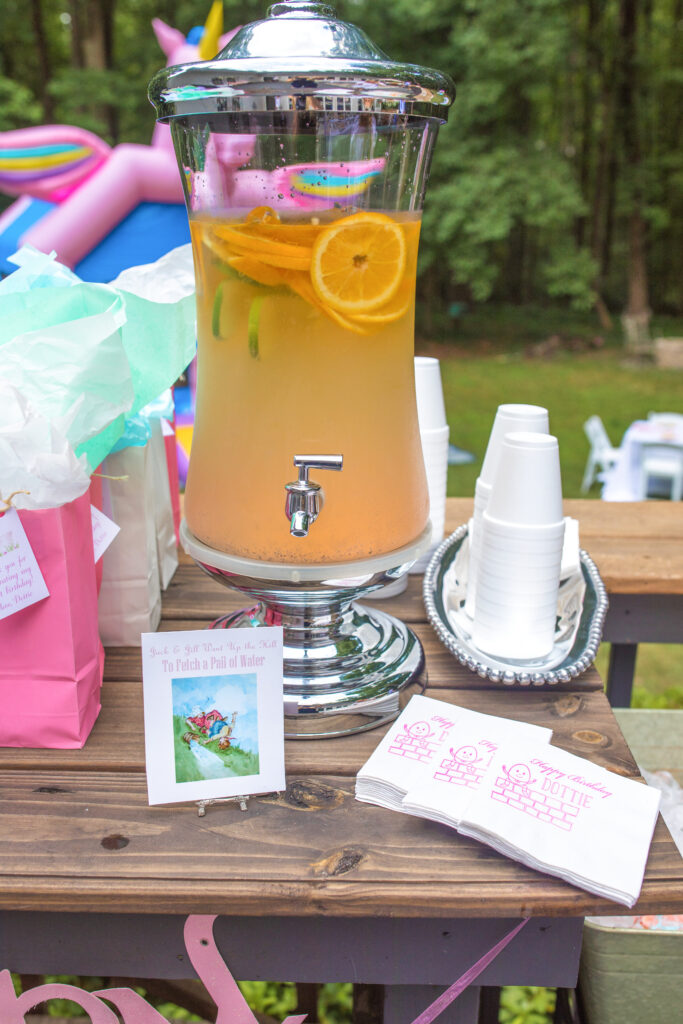 I used this clip art set to design my own food tags. (Any image that isn't included in the set were ones that I looked up separately online)
Cake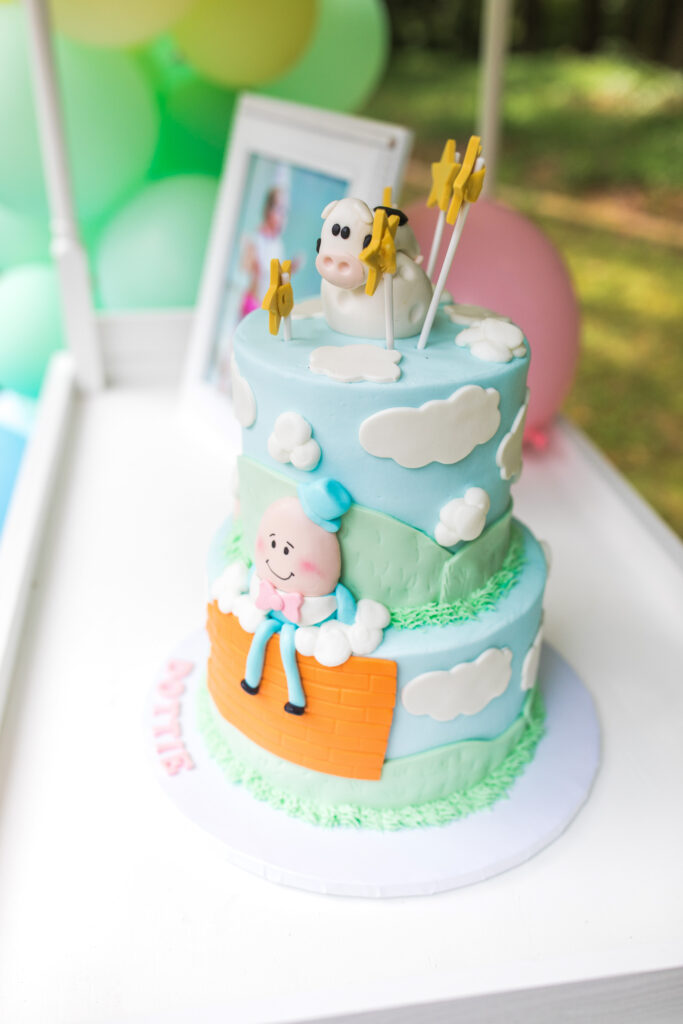 I wanted the cake to be a compilation of nursery rhymes to match the theme. I originally found this cake design on Pinterest (source unknown) and sent the inspo pics to Bee's Knees Bakery in Athens, GA and the completely nailed it! From the cow jumping over to moon to Mary's little lamb, every detail was perfect! They worked with me to customize the theme and made sure I stayed within my budget. They have also created custom cookies for me in the past, I highly recommend them if you're local!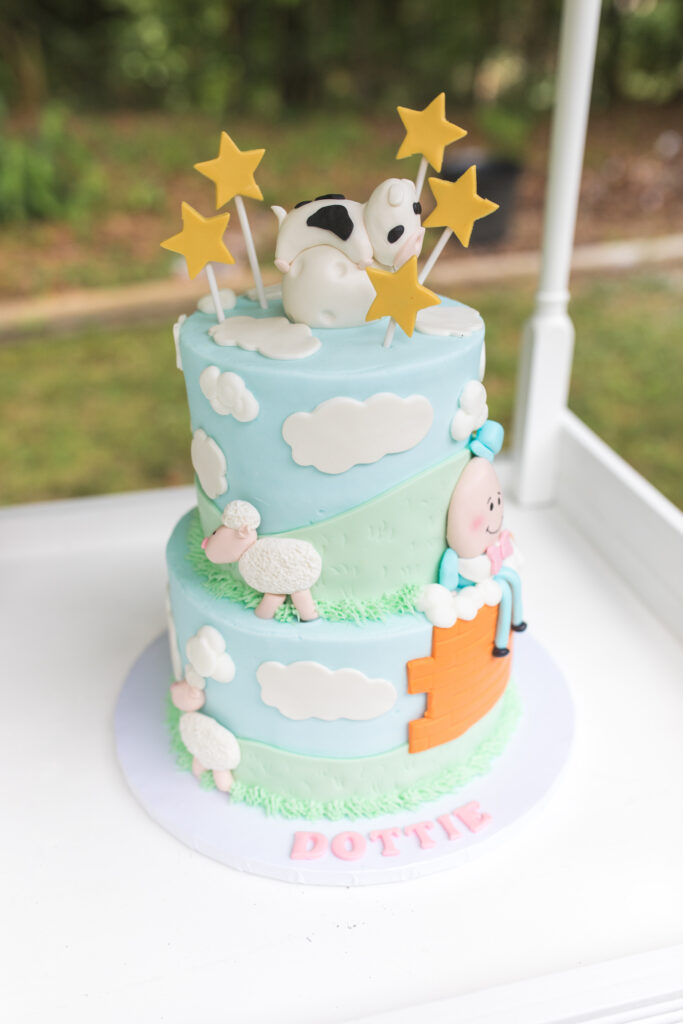 Napkins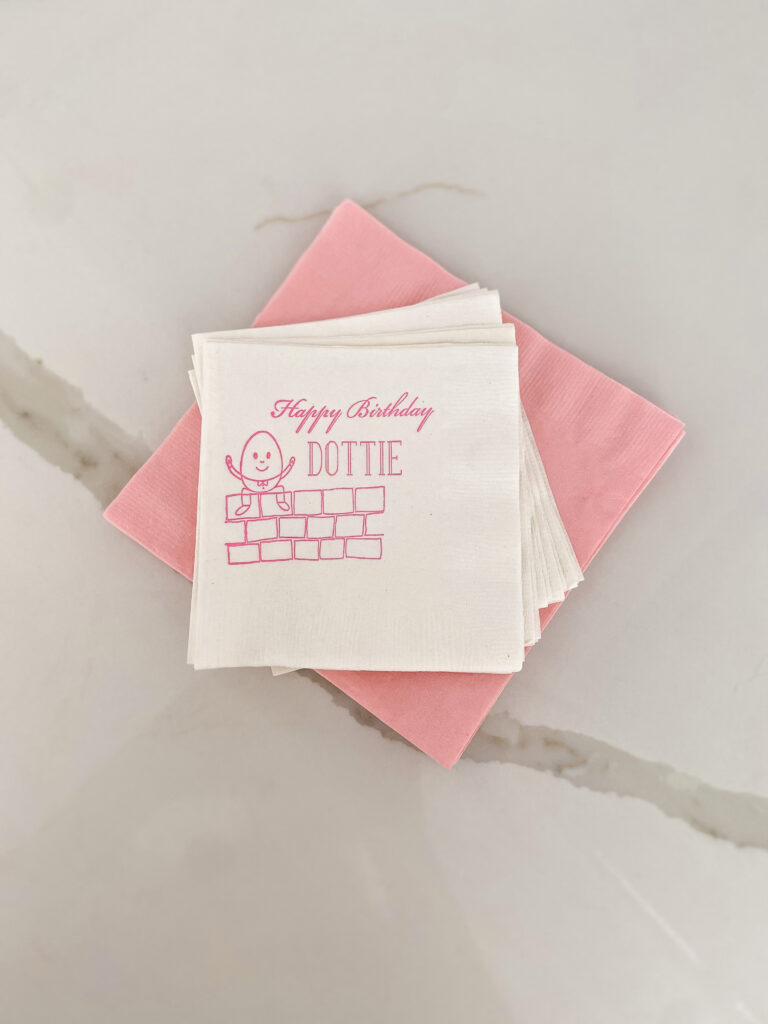 We ordered the most precious napkins from Sequins and Lipstick. She is my go-to shop for custom party supplies, as she can create almost any design or theme you can dream up. I sent her the party invitation and she created a custom napkin design to match. You can order SO MANY custom party supplies from her shop, linked here.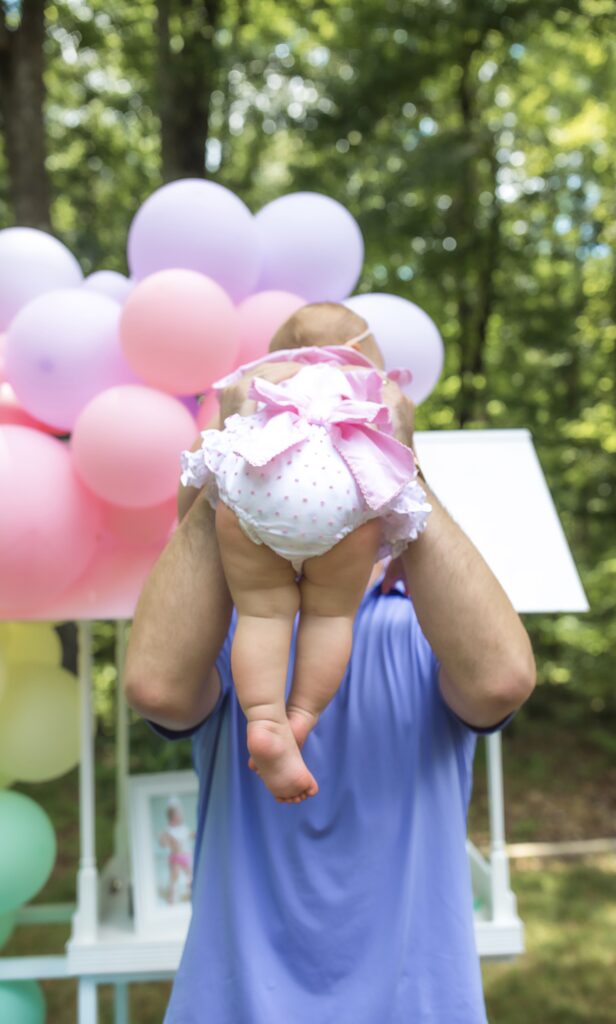 Outfits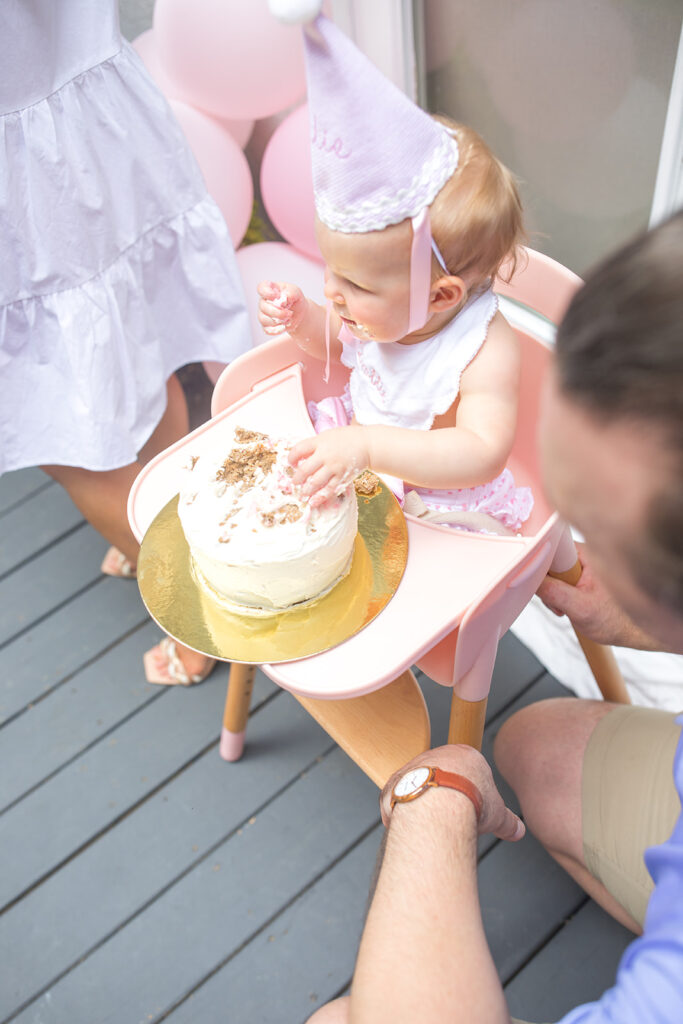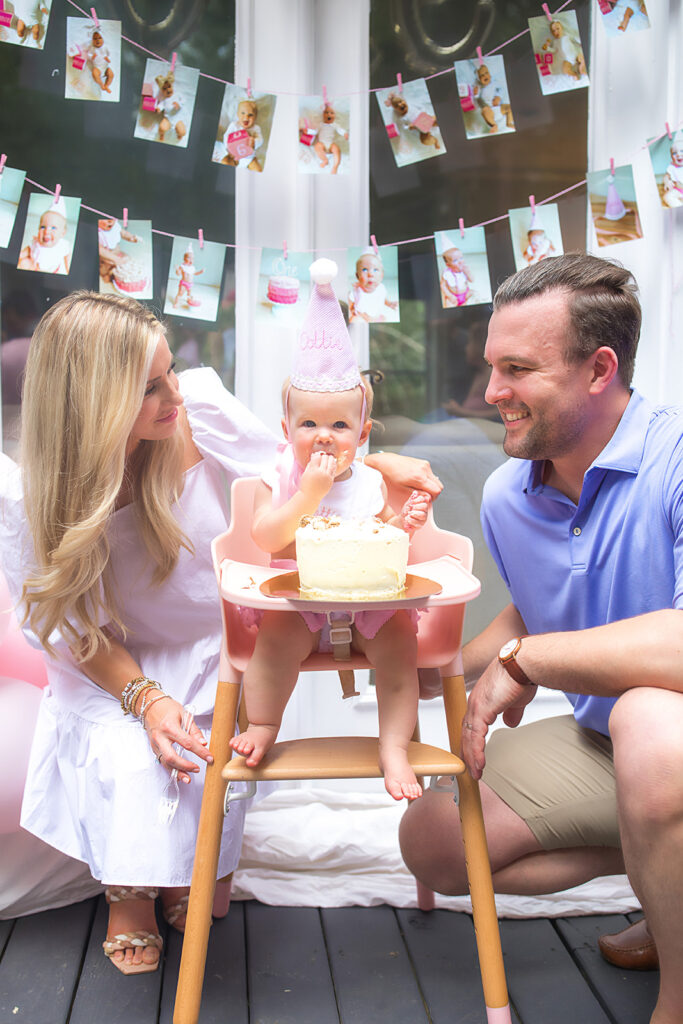 Dottie's outfit – Cecil and Lou
Dottie's hat – Dainty Couture
Bib- Beaufort Bonnet
My dress – H&M
That's a wrap on Dottie's First Birthday! We had so much fun celebrating her first year and can't wait for many more.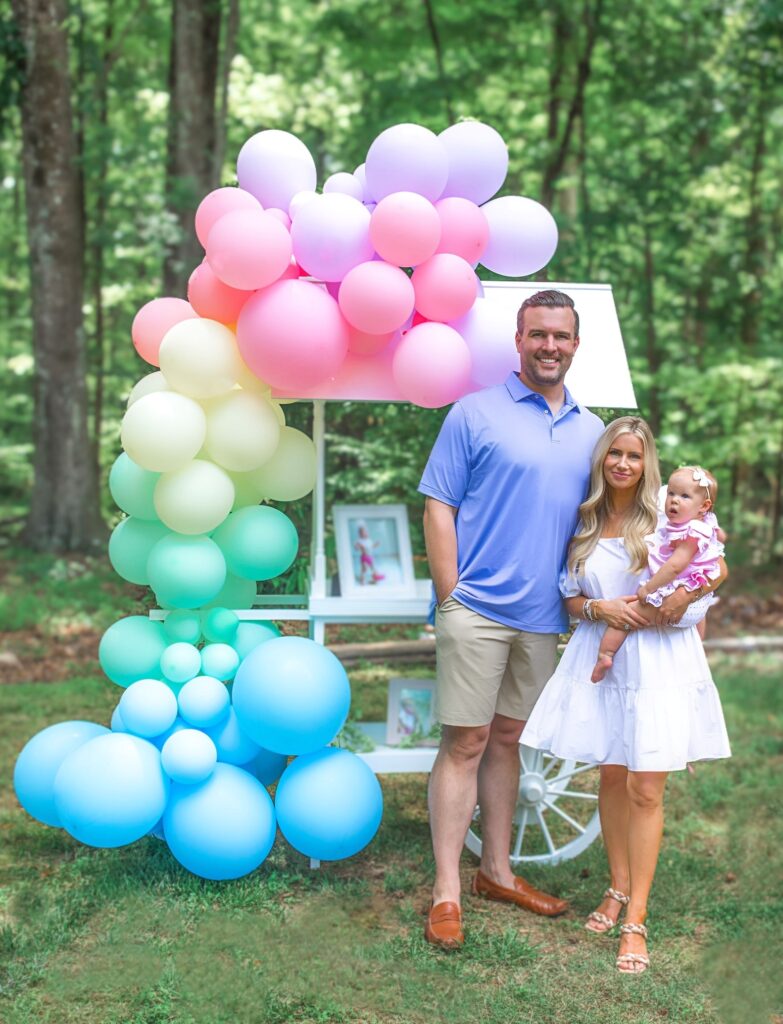 If you're looking for more baby content, check out Dottie's nursery reveal here!
Thank you so much for reading! Xo – Lo