This New Years, I decided to organize every room and closet in my home! Organizing and keeping things organized is hard work but can really change your day-to-day attitudes and lifestyle. Already I've seen an improvement in my general mood and don't feel overwhelmed when opening a cabinet or drawer in my kitchen. Today I'm sharing the best kitchen organizational items so you can stay true to "new year, new me!" and experience the beauty of organizing!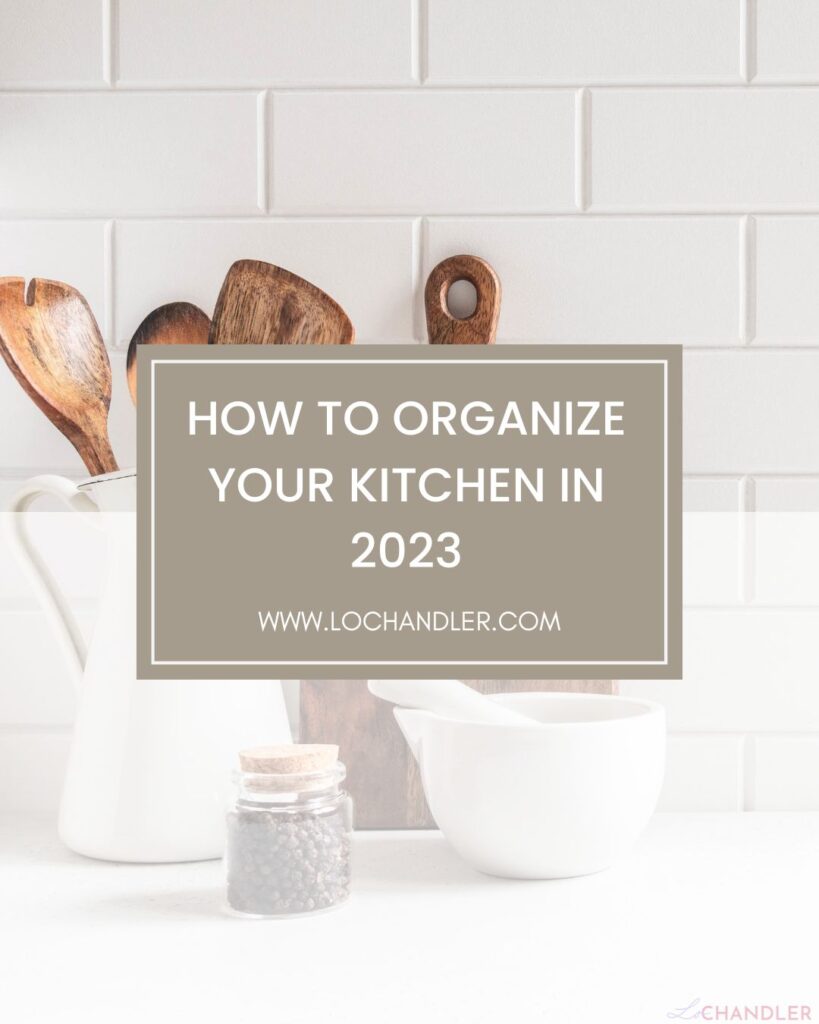 Below you'll find links to every product mentioned and tips on how to use them. I've also structured this post by space/appliance (pantry, refrigerator, cabinets, etc.).
pantry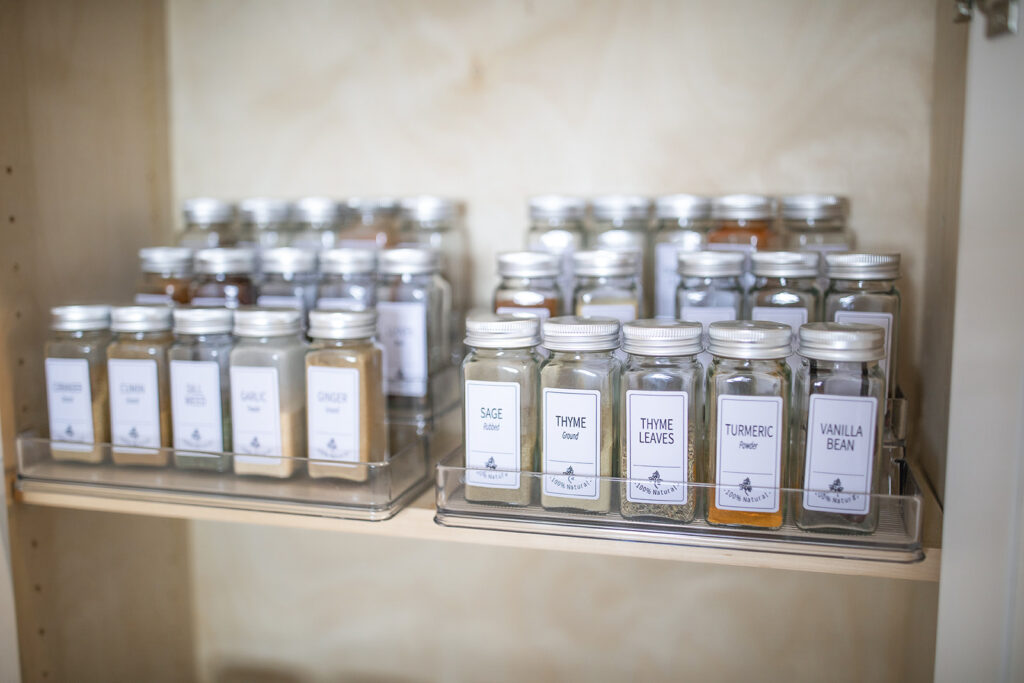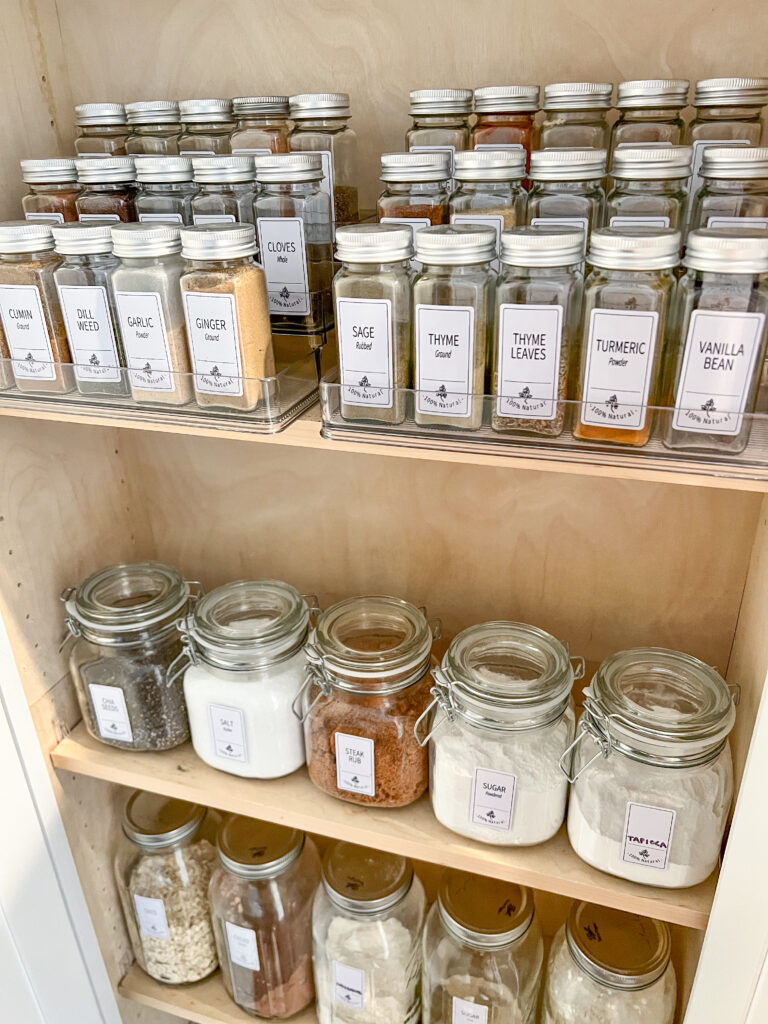 Because of the layout of most pantries, they are easy to fall victim to clutter, a variety of expiration dates, and every non-perishable/"cream of" can imaginable. I've linked a couple of lazy susans, spice racks, can organizers, and other bins that help with visibility and space control. Your pantry should now always be fresh and never too over stocked!
You can see my pantry organization transformation here!
Shop pantry organization:
refrigerator
Refrigerators also seem to favor disorganization with awkward shelves, hidden drawers, and to-go boxes. I found a bunch of bins for fresh fruits and vegetables, cans, eggs, and more!
shop refrigerator organization: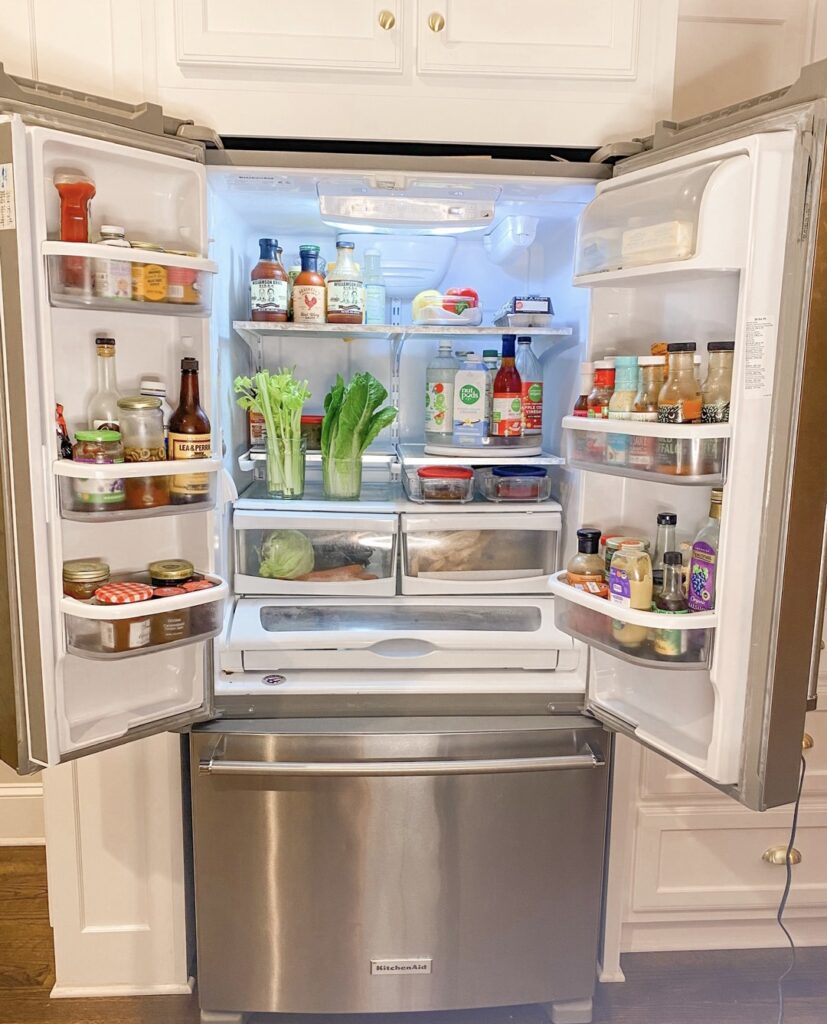 cabinets & counter tops
Cabinets are easier to organize and keep organized since there's never constant additions like groceries. Most families have their plates, cups/water bottles, pots, pans, etc. in specific cabinets that usually don't change. But cabinet assignment does not always equal organization! I found some great storage appliances like a stackable water bottle organizer, shelf risers, a food container organizer, and organizer racks.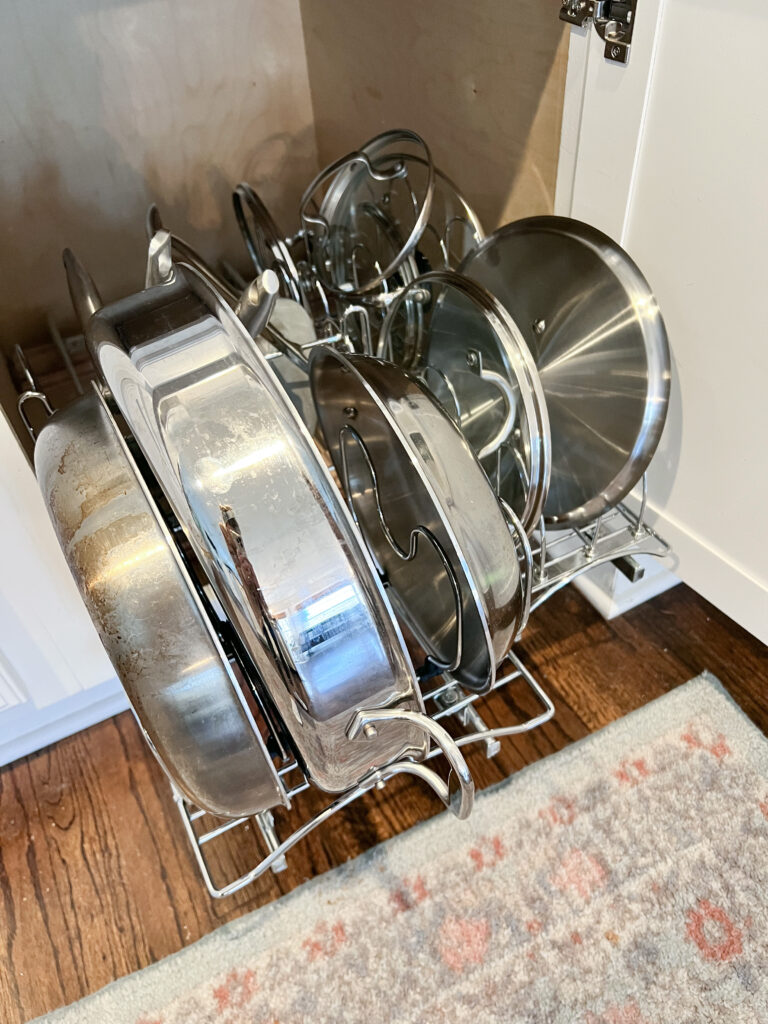 Counter tops can get cluttered too so I also found counter shelves, fruit baskets, and a countertop spice rack.
shop cabinet organization:
drawers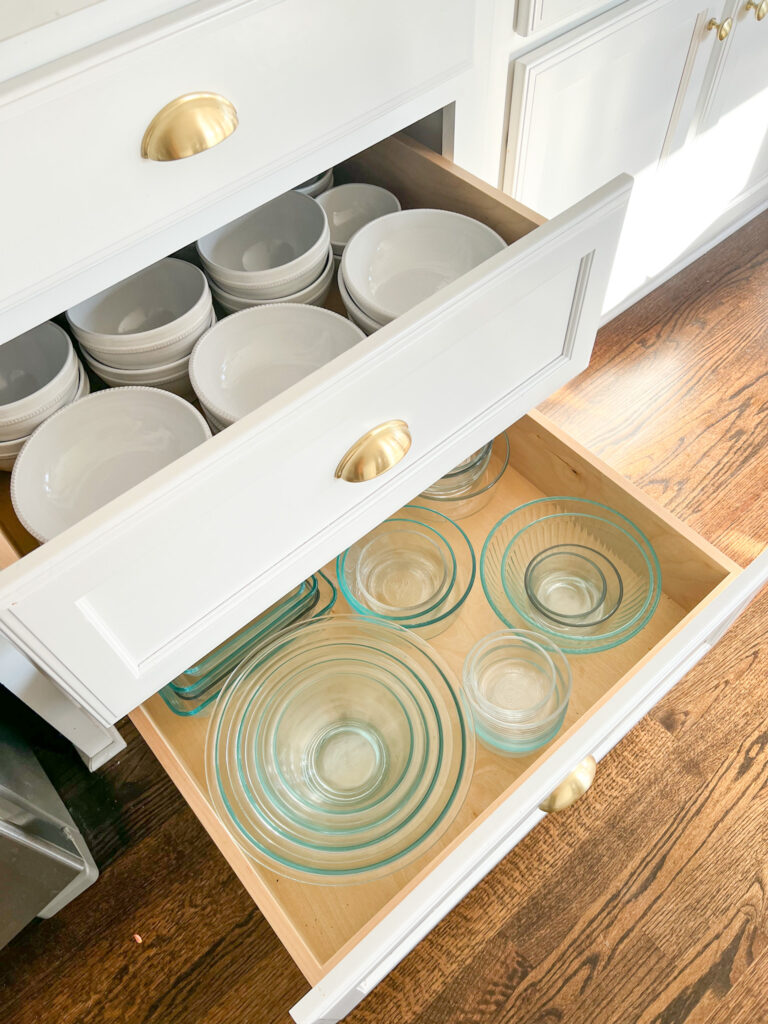 It's almost too cliché to say but, everyone has "the drawer" filled with menus, old crafts, recipes, mail, and everything in between. I found a few different bin options made specifically for drawers plus a plastic bag organizer and utensil organizer.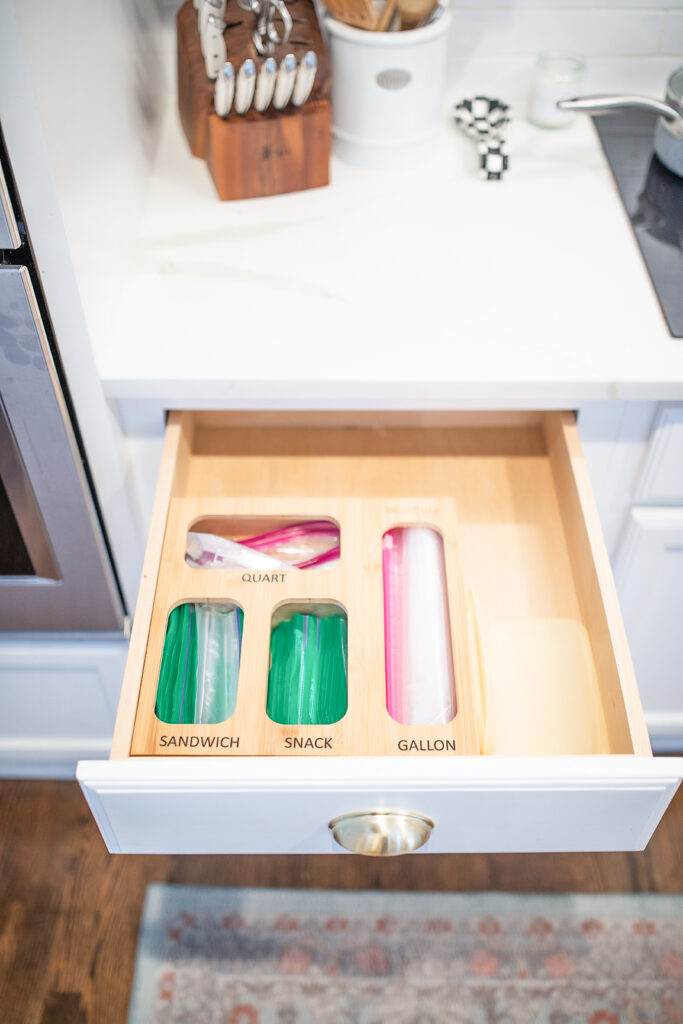 Tip: If you are remodeling your kitchen, opt for drawers instead of cabinets! They are much easier to keep organized and see everything you have.
shop Drawer Organization
under the sink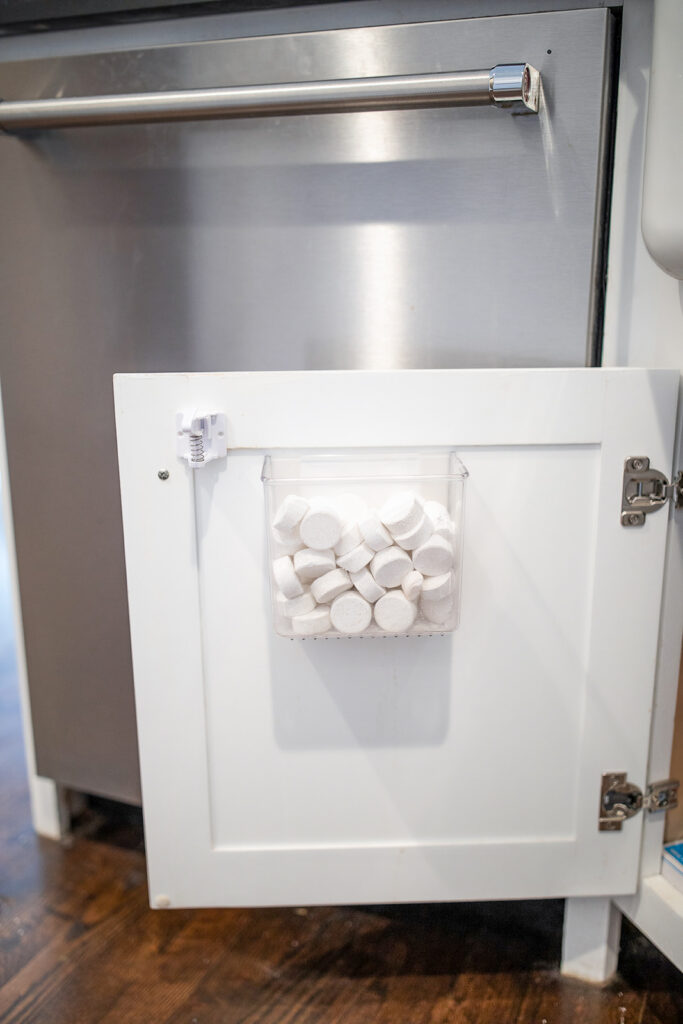 Below the kitchen sink is a place you might forget about and organization will make your next cleaning day a breeze! I've linked shelves and a sliding pull out organizer that will fit every product, sponge, and whatever else goes below your sink.
I found these small stick on storage containers that work for dishwasher tablets perfectly! I linked the two pack I found on Amazon.
Shop sink Organization:
These products will seriously change how you organize your kitchen in 2023! If you want more organization tips, please make sure to check out these Christmas decor storage tips and comment below!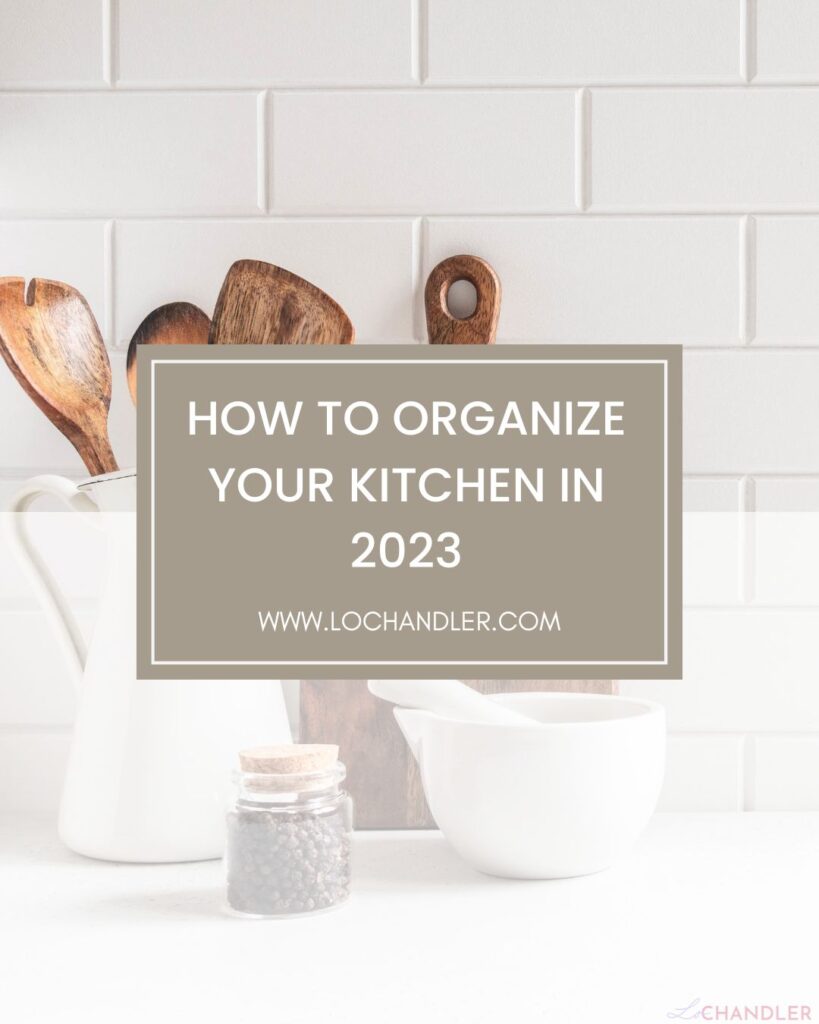 Also make sure to follow @lo_chandler on Instagram for more seasonal content, tips, and recipes!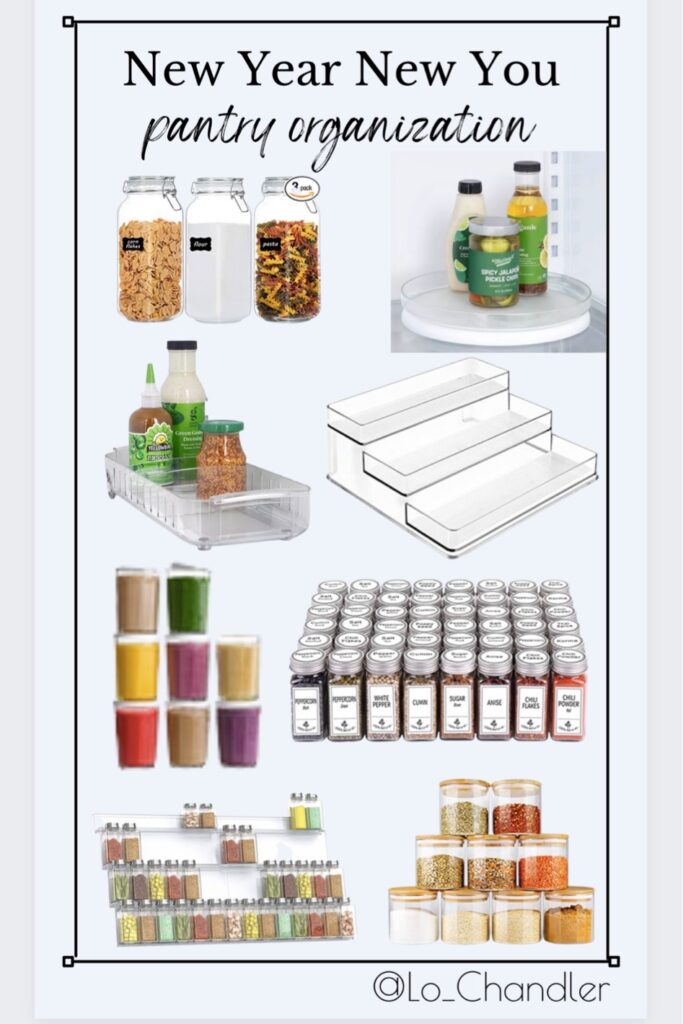 Thanks for reading and have a happy new year!
Xo -Lo