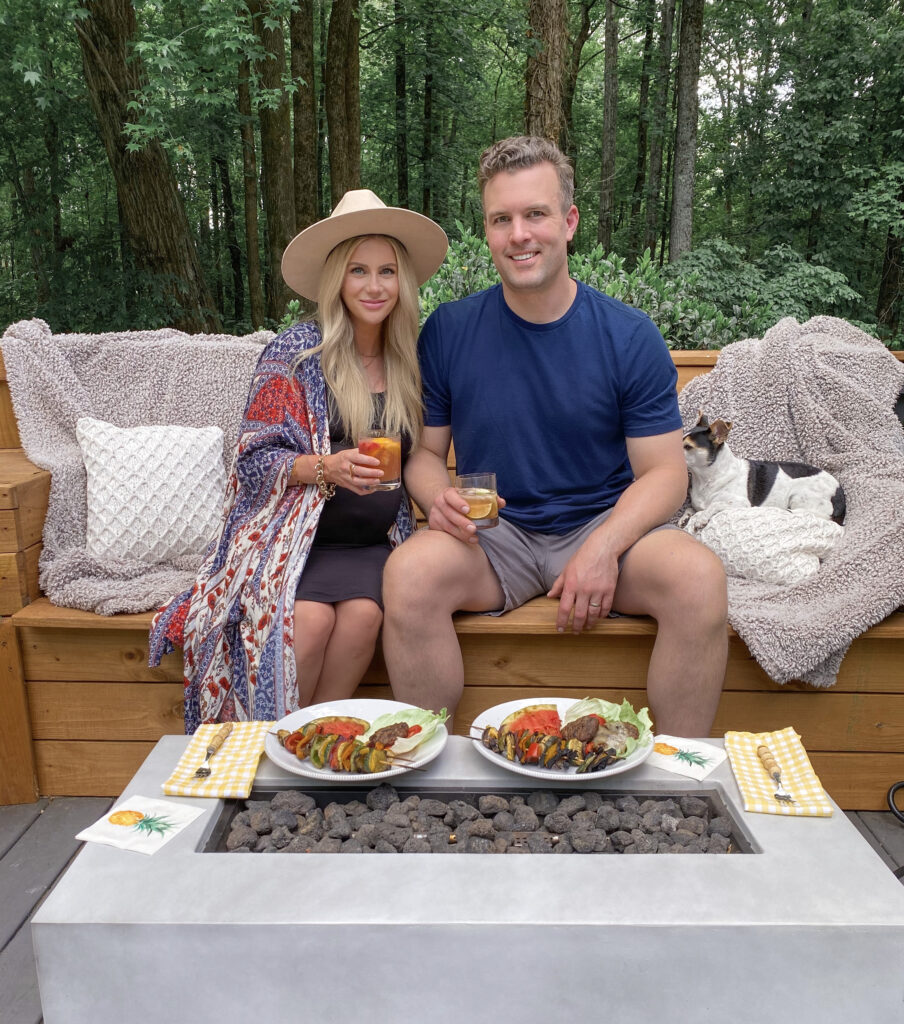 There's no better way to start off the summer than by having a cookout!  We did some major outdoor renovations when we first moved in so we love any excuse to hang out on the deck (especially when food is involved)!  
Trey whipped up some burgers and I made my easy chargrilled vegetable kabobs and grilled lime-peppered watermelon slices.  We used Kingsford Charcoal to give each dish the smoky, wood-fired flavor we love.  The flavor is so versatile and compliments anything you want to cook up from meat to vegetables, and even fruit!  
Here's how we did 'em!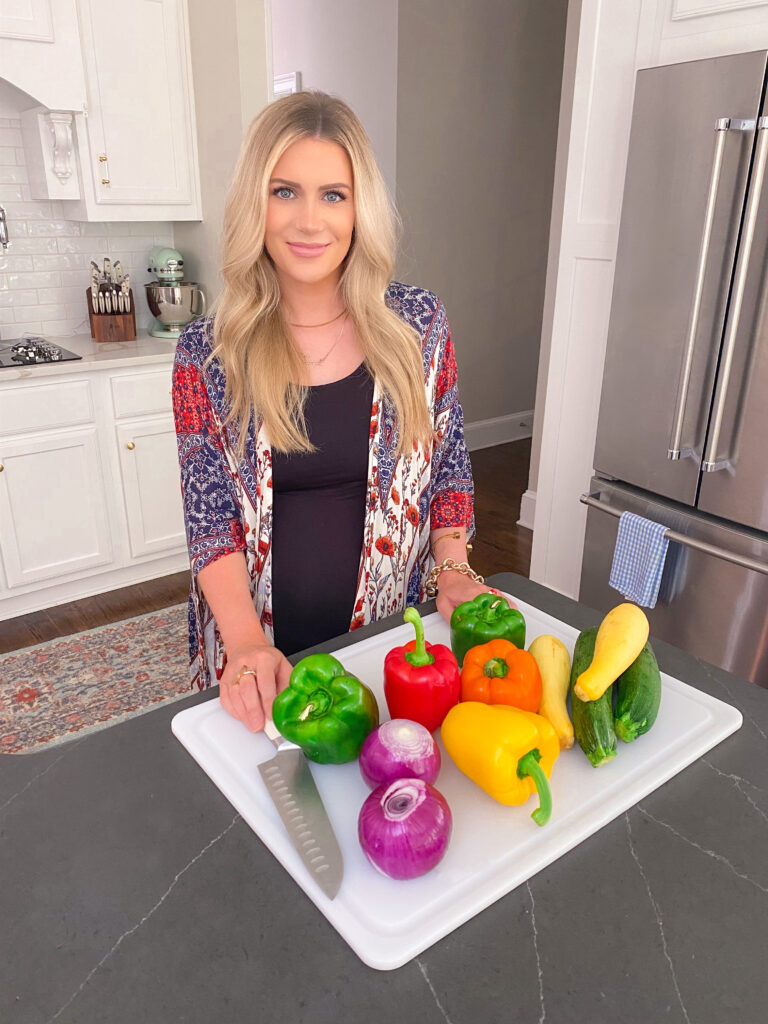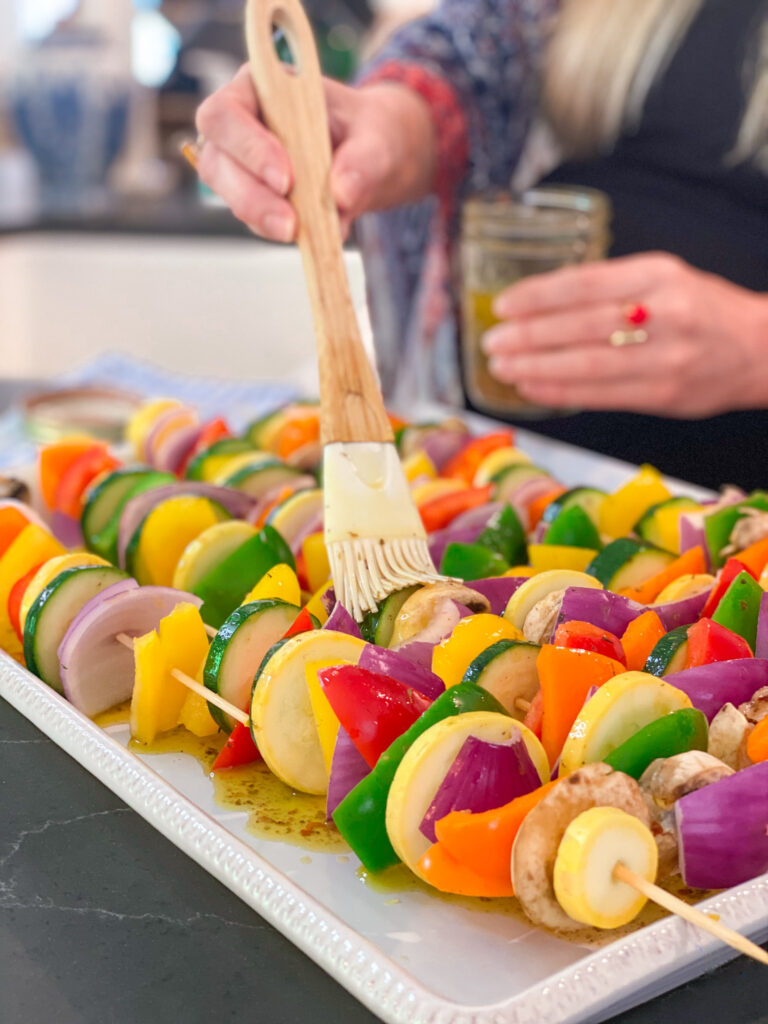 VEGETABLE KABOBS
Ingredients 
Bell peppers – orange, red, green, yellow (1 each)

1 purple onion 

1 squash 

1 zucchini 

½ cup mushrooms 

1 cup Italian dressing (see the one I use

here

) 

Bamboo grill skewers 
Instructions 
Cut each vegetable into roughly a 1 inch cube shape.  Stick veggies on the skewers in any order you like and place in a shallow platter or baking dish.  Coat each kabob with Italian dressing and let marinate for at least 30 minutes. (You can also place all the cut veggies in a bowl or gallon ziplock bag and marinate before you place on skewers if you prefer).  Place directly on the grill rack and cook for 8-10 minutes until tender, rotating at least once halfway through.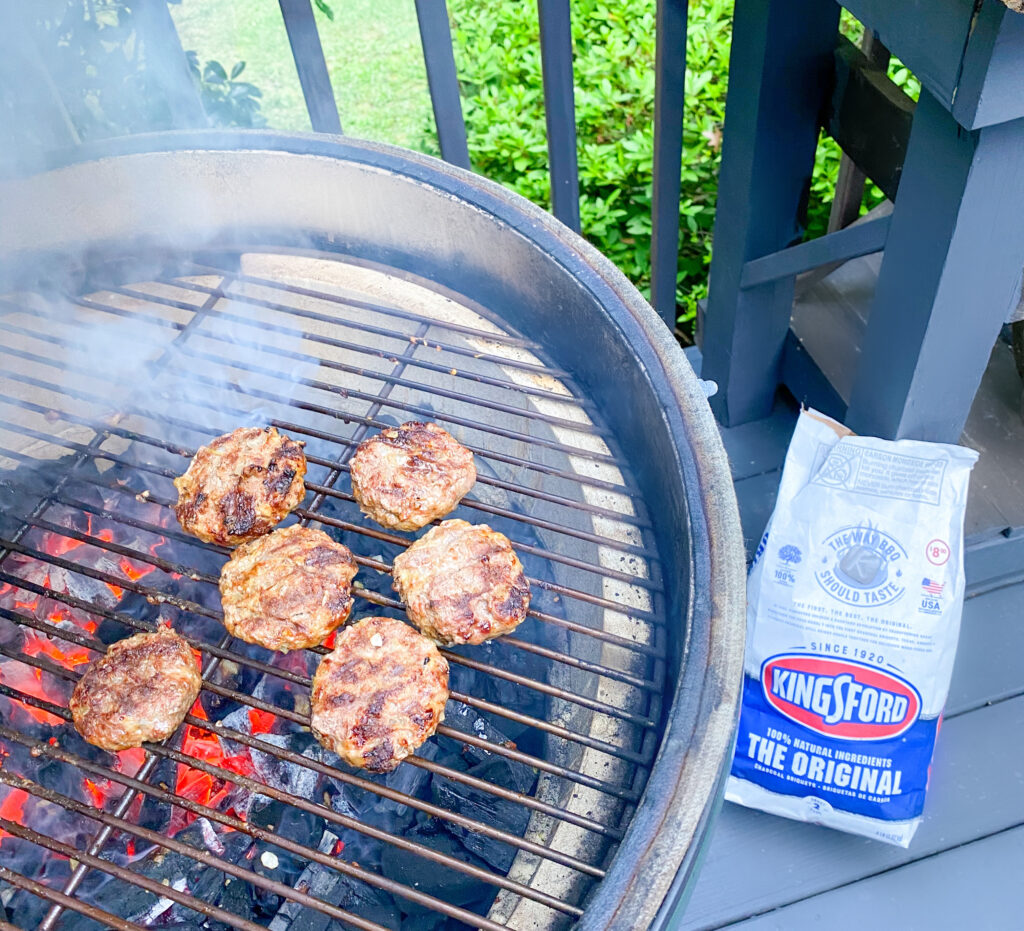 HAMBURGERS
Ingredients 
2lb grass fed beef

1 egg

1 tsp onion powder

1tsp garlic powder

1 tsp worcestershire sauce 

1tsp black pepper

½ tsp salt 
Instructions 
Mix all ingredients together in bowl.  Use your hands to form hamburger patties approximately 6oz each and place on parchment paper until ready to cook.  Cook directly on the  grill rack at 400 degrees for 10-12 minutes or until the inside temperature reaches 160 degrees. See more hamburger grilling tips here.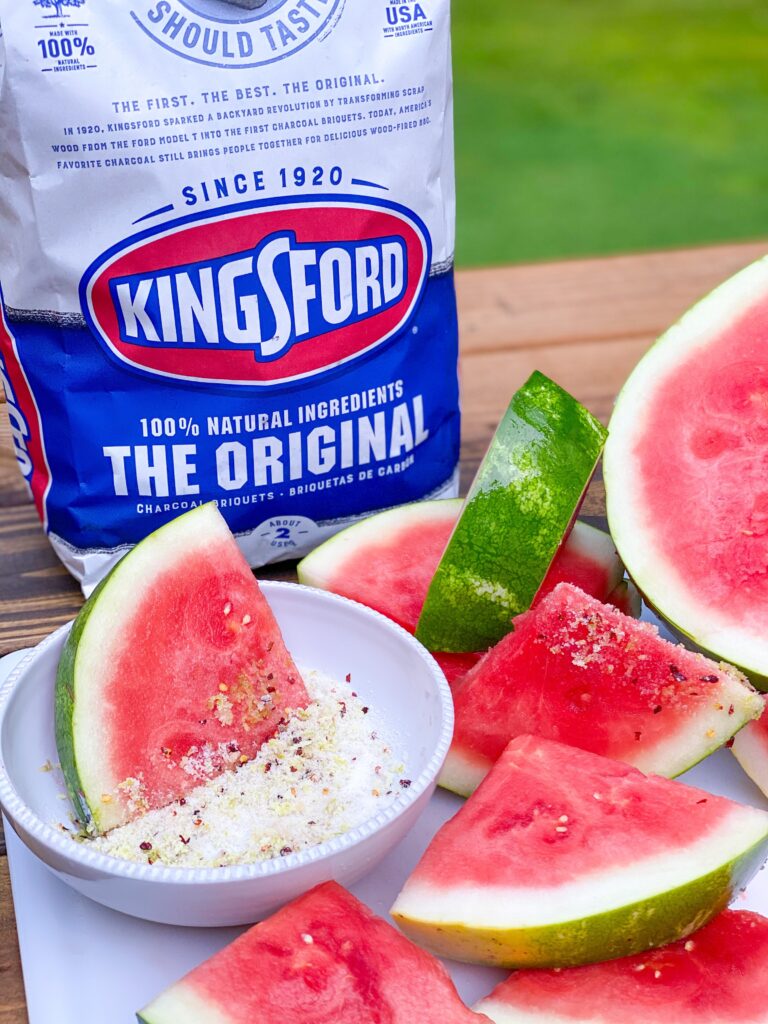 LIME-PEPPERED WATERMELON 
Ingredients 
½ cup sugar

1 tsp crushed red pepper flakes 

Zest of 1 lime 

Pinch of salt 

Watermelon slices 
Instructions 
Mix together the sugar, red pepper, lime zest, and salt in mixing bowl.  Cut watermelon into slices about ½ inch thick.  Dip watermelon slices in mixture, make sure each slice is fully coated on all sides.  Place directly on grill rack over high heat and cook for 2-3 minutes on each side, serve immediately.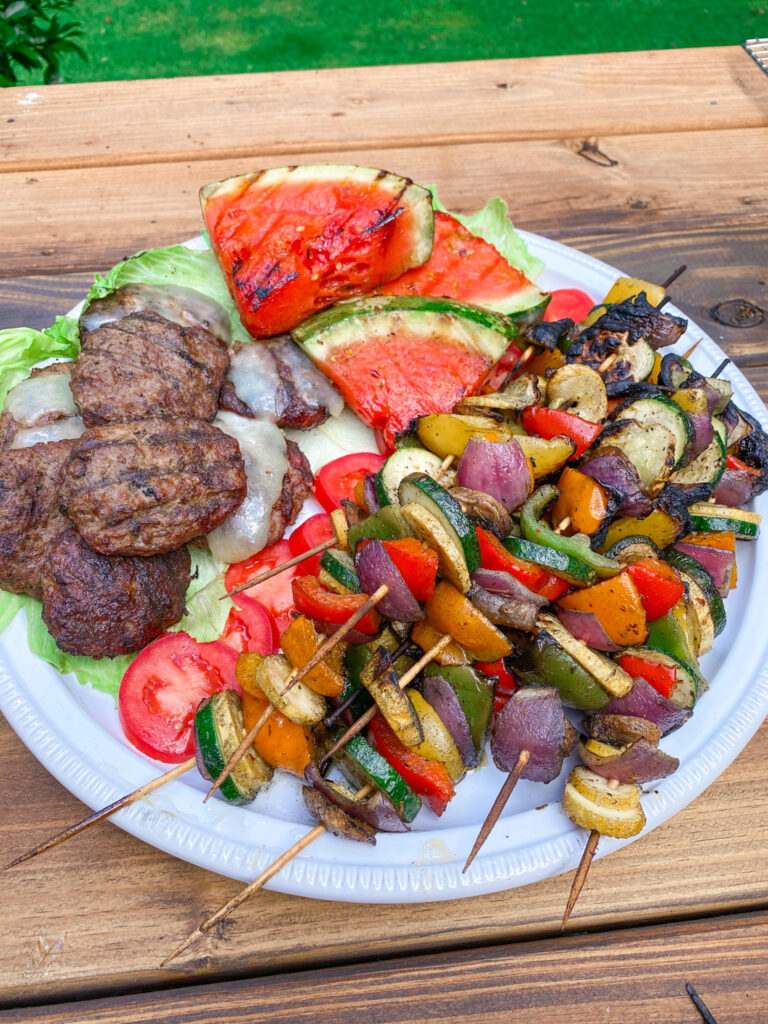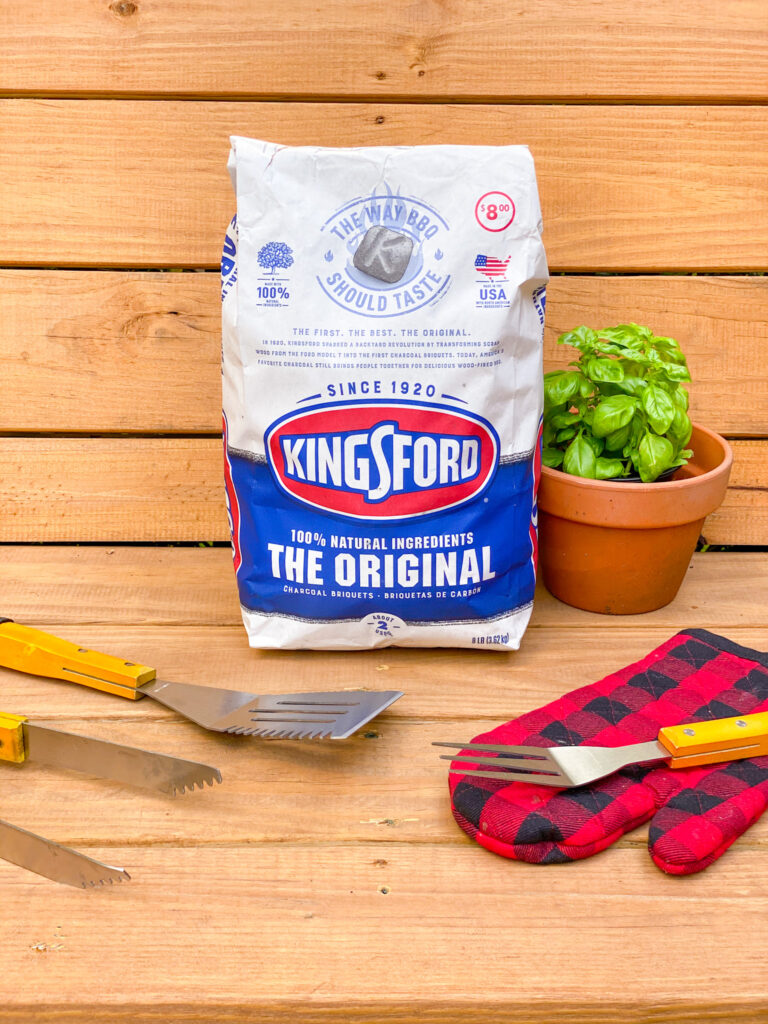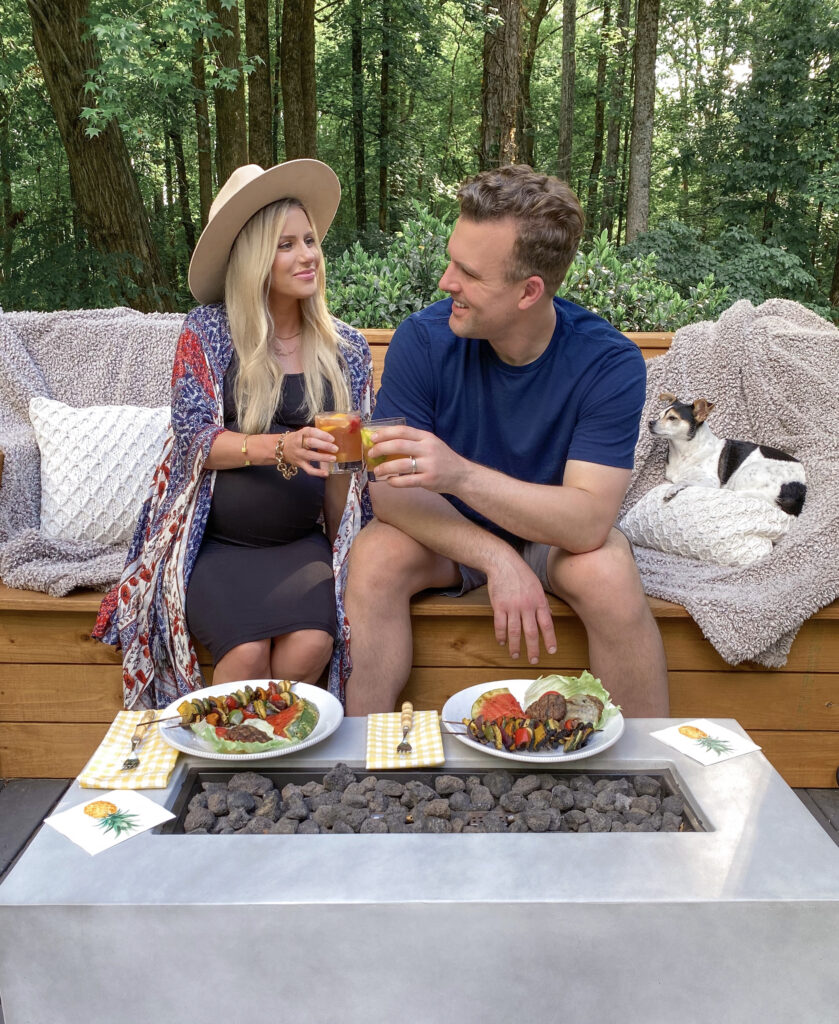 Thanks so much for reading!  Let me know if you try out any of these dishes.  
For even more recipes to grill at home, check out the Kingsford recipe page here.  
Xo- Lo 
This post is sponsored by Kingsford, but the content and opinions expressed here are my own.