In girl world, October 3rd is a national holiday and it's less than a week away! Today I'm sharing recipes, decor, and other Mean Girls party ideas.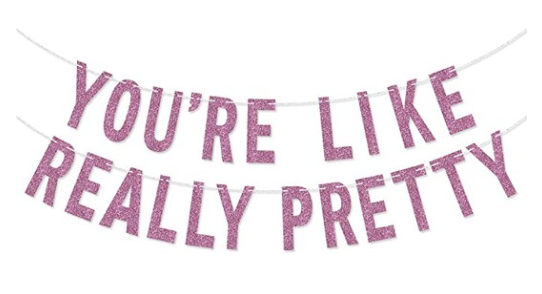 Recipe Ideas:
CHEESE & CRACKERS for 8 People
Would you like us to assign someone to butter your MUFFINS?
She asked me how to spell ORANGE
I don't think my father, who invented TOASTER STRUDELS, would be too pleased to hear about this
CAKE made out of rainbows and smiles
Whatever, I'm getting CHEESE FRIES
"That was one time" HOT DOGS
CRANBERRY JUICE COCKTAIL if you want to lose 3 pounds
Kälteen bars
For the Kälteen bars, I printed the label and glued on to a chocolate bar! You can see how I prepared all of these iconic quotes on to a serving dish here. Also check out the Burn CookBook linked below. Another fun cocktail you could have is this honey fig martini!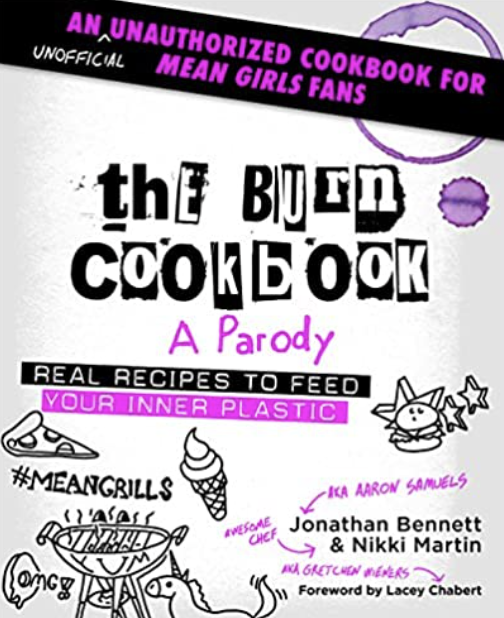 Make it a Costume Party
Another way to elevate your October 3rd party is to make it a costume party! Everyone come dressed as their favorite Plastic, cool mom, or in their best Jingle Bell Rock ensemble and at the end of the night, hand out candy cane grams to best dressed, most on theme, etc. Last year, me and my daughter dressed up as Regina and Damien and it was so fun!
Other costume ideas are "I'm a mouse, duh", Army pants + flip flops, North Shore mathlete letterman jacket, Caty's black and pink dress, or a classic "she doesn't even go here" sweatshirt.

Decor Ideas
Pink and black is the most fitting color combo for a Mean Girls party. I found a black and hot pink ballon arch plus other wall and room decor that will fit the theme perfectly!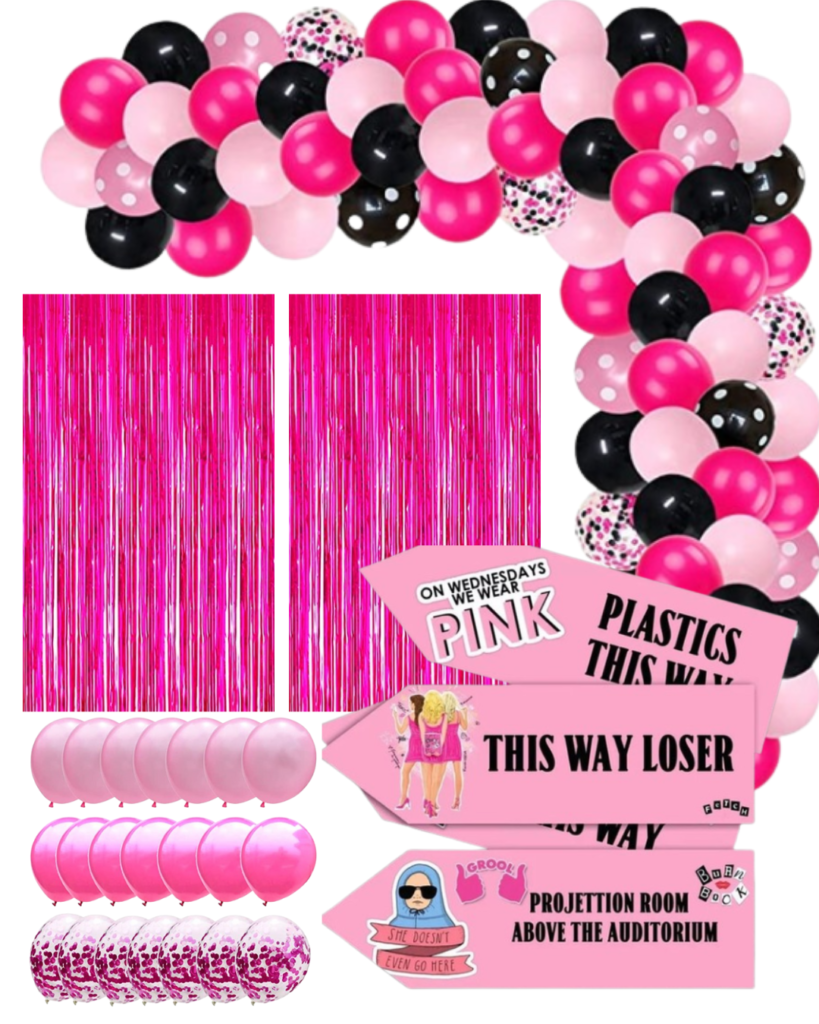 Party Favors
You could also hand out Spring Fling tiaras or Santa hats to your guests as party favors.

Don't be personally victimized by October 3rd – use these Mean Girls party ideas instead to make your day totally fetch. And if they don't, you could always try Sears.
Thanks for reading!
Xo -Lo