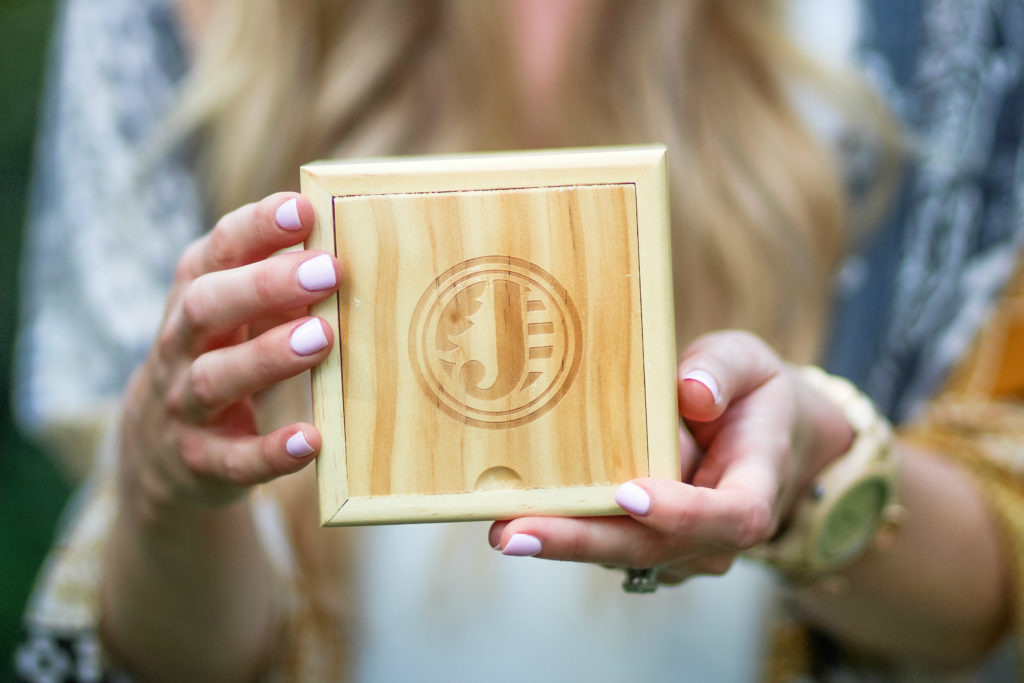 "The value of a watch is not in being able to tell how much time has passed, but in being aware of the need to make that time count." JORD
Isn't that such a great reminder!?  This past week at work was extra crazy, and as I sat down to write this post I found myself reflecting on this quote for longer than I intended.  Sometimes I get so caught up in my to-do list and appointments that it's easy to to buzz through the day without doing anything at all that actually counts.  I'm excited to partner with JORD today to show you their unique, hand-crafted, wooden watches.  Every time I've looked down at my wrist this week it's reminded me to do one thing each day that brings joy and really counts.  You can read more about JORD and their story HERE.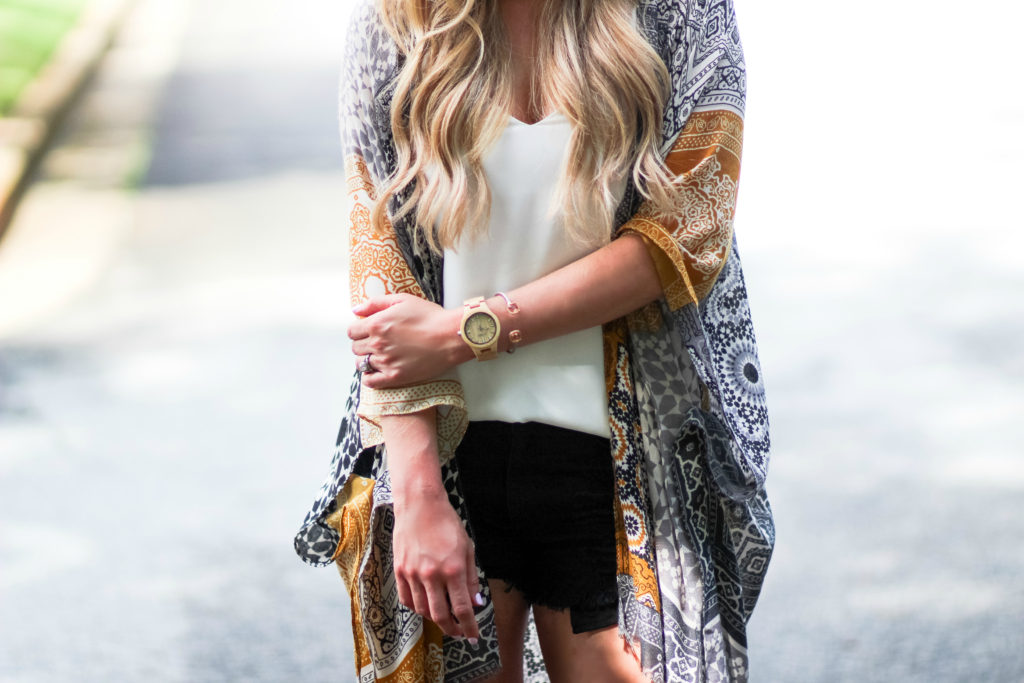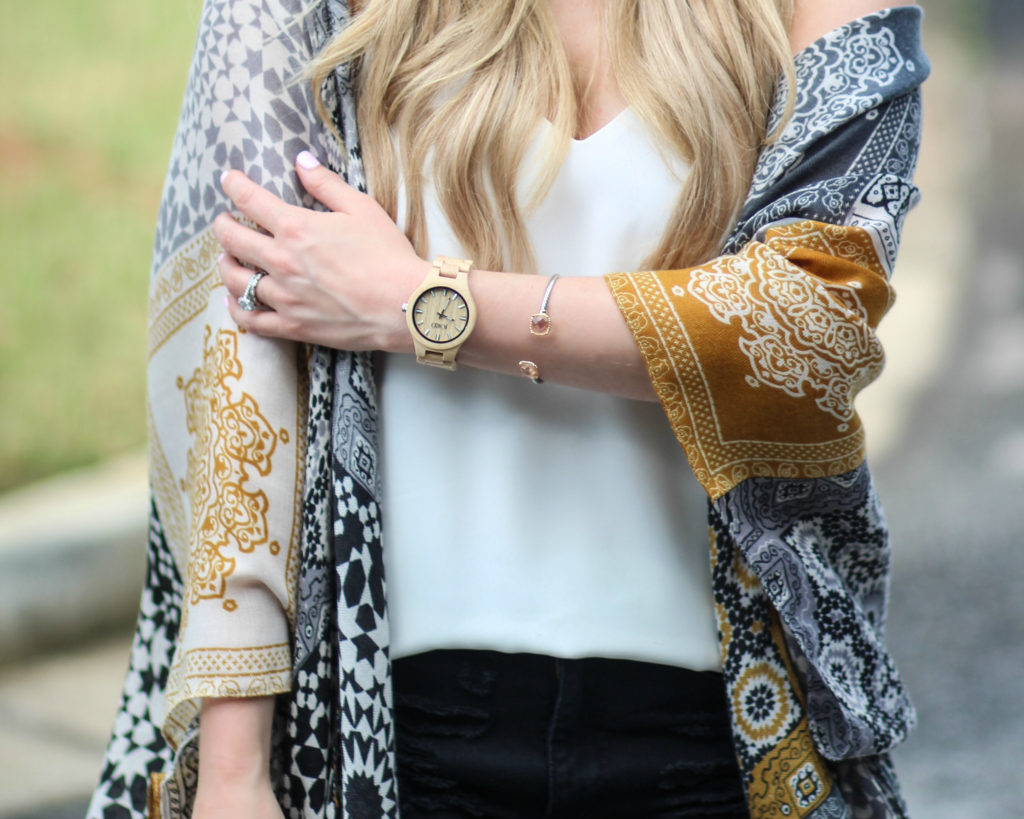 I'm wearing the Maple watch from the Fieldcrest series.  I love how the blonde wood color is neutral enough to go with almost any outfit, and will be perfect to wear with all of the upcoming fall colors!  You can shop my exact watch HERE.   I didn't realize that a wooden watch would be lightweight, but it is so light and comfortable I actually forget I have it on!  I have a few other watches that I adore, but I've recently found myself reaching more for my JORD because it's so comfy.  The late summer heat & humidity is no joke in the south, and my wooden watch is my favorite way to accessorize without feeing weighed down.  You can shop all of their watches HERE.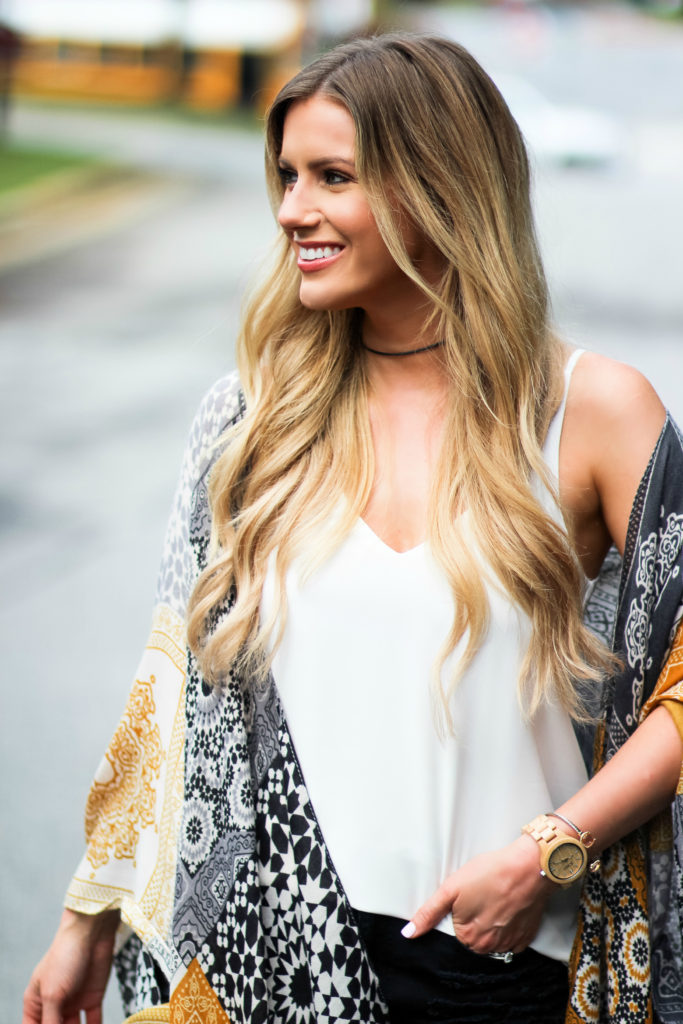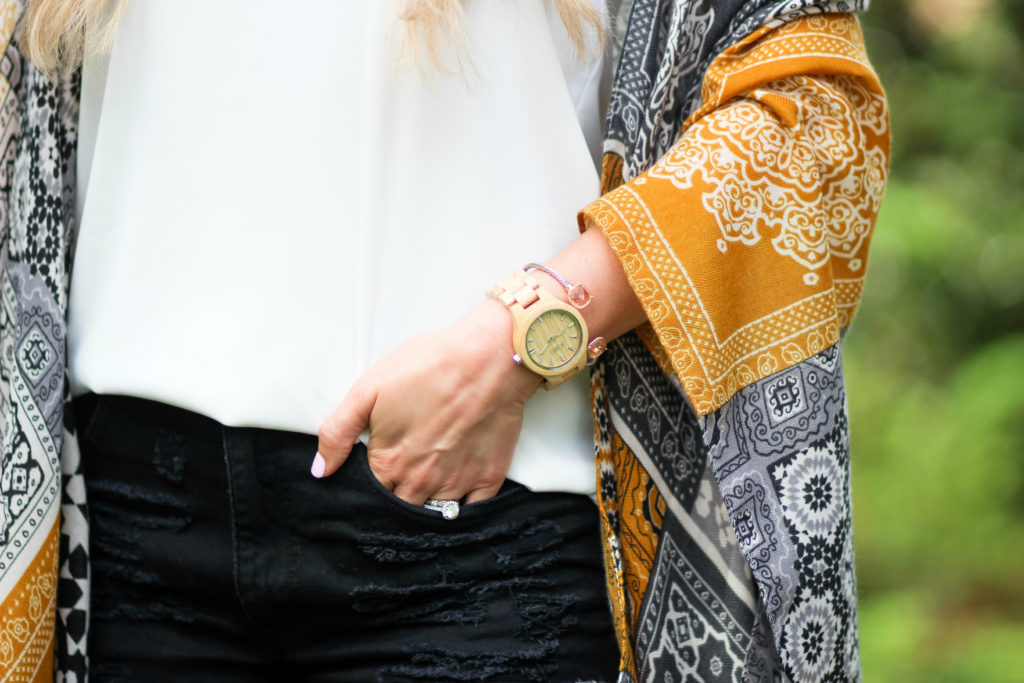 NOW THE BEST PART!   I'm partnering with JORD to give a reader $100 towards one of their gorgeous hand-crafted watches.  CLICK HERE TO ENTER –  it's so easy and takes less than a minute!  One will win, but everyone who enters will receive a $25 discount code so you have nothing to lose!  **giveaway closes on September 17, 2017 at 11:59pm**
GOOD LUCK and thanks so much for reading!
XoXo
Lo