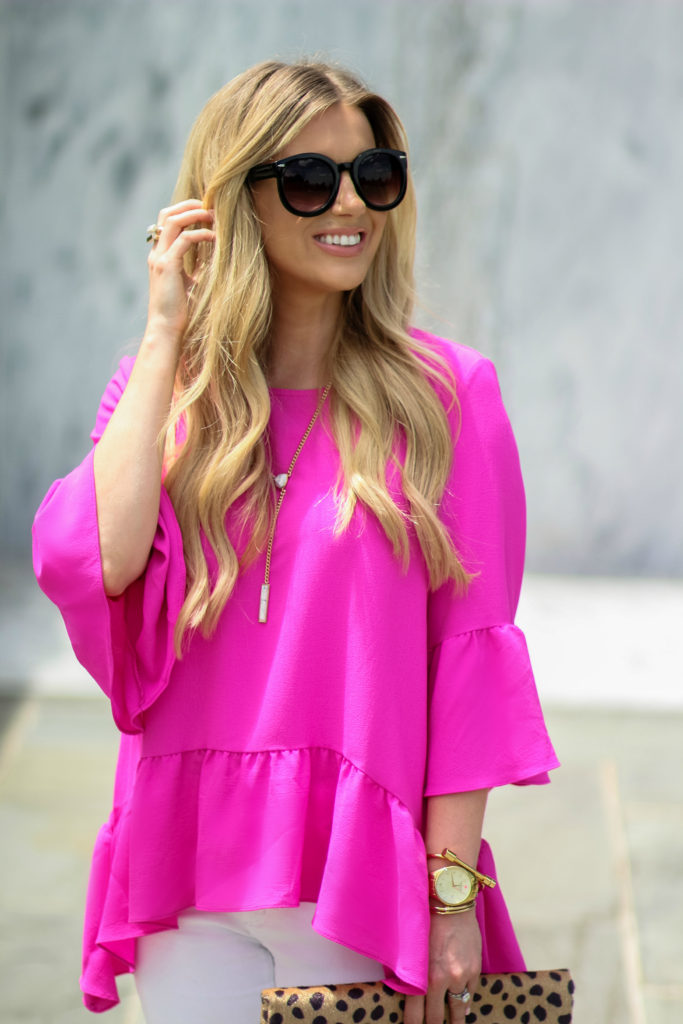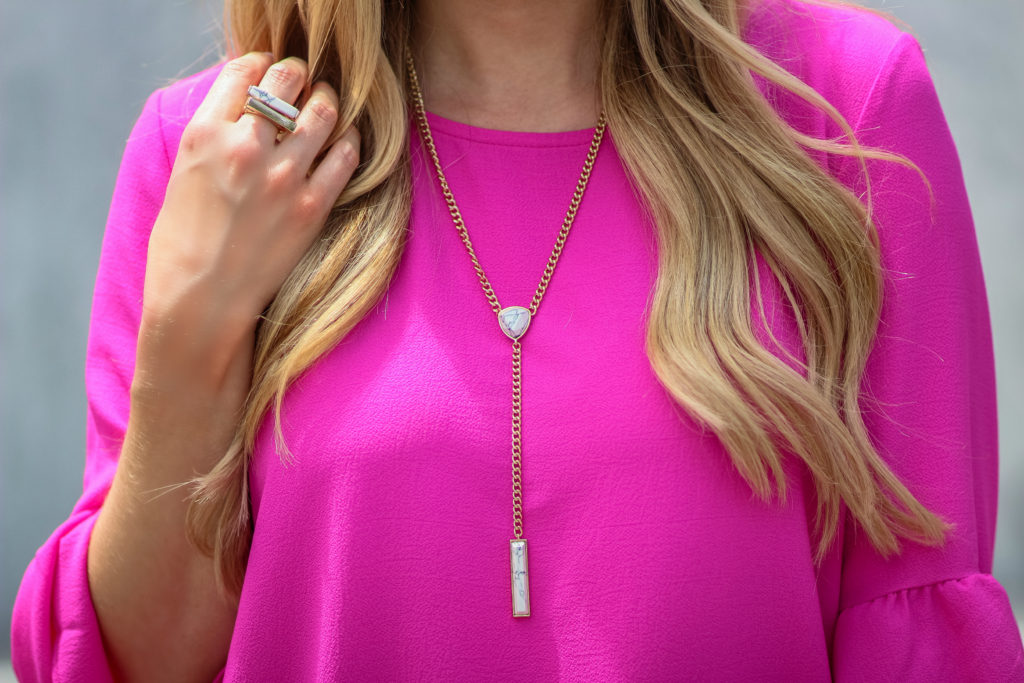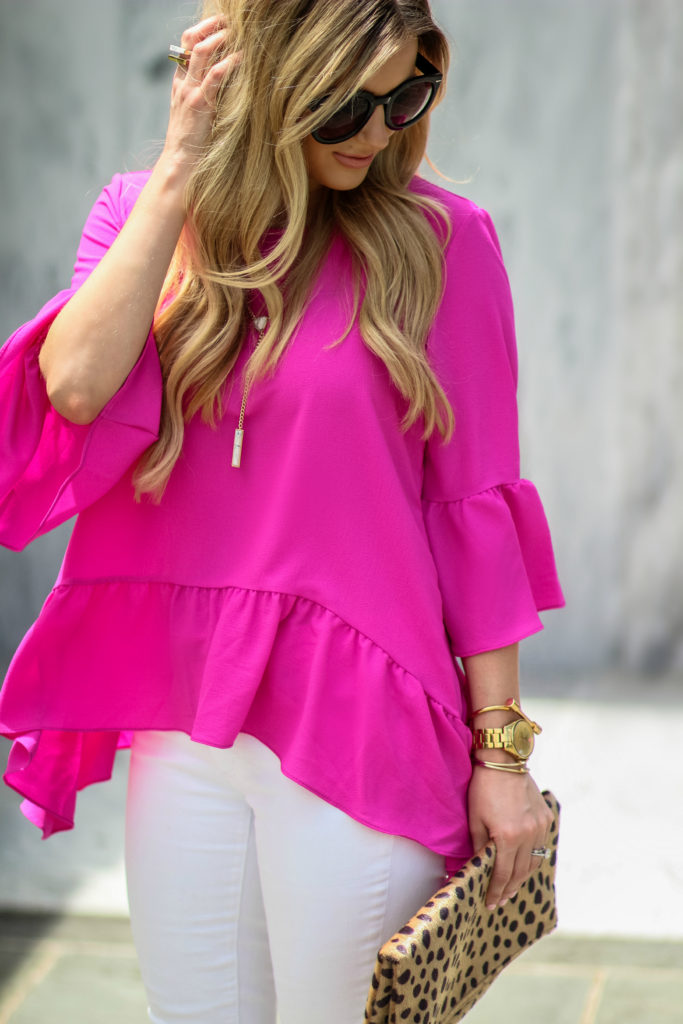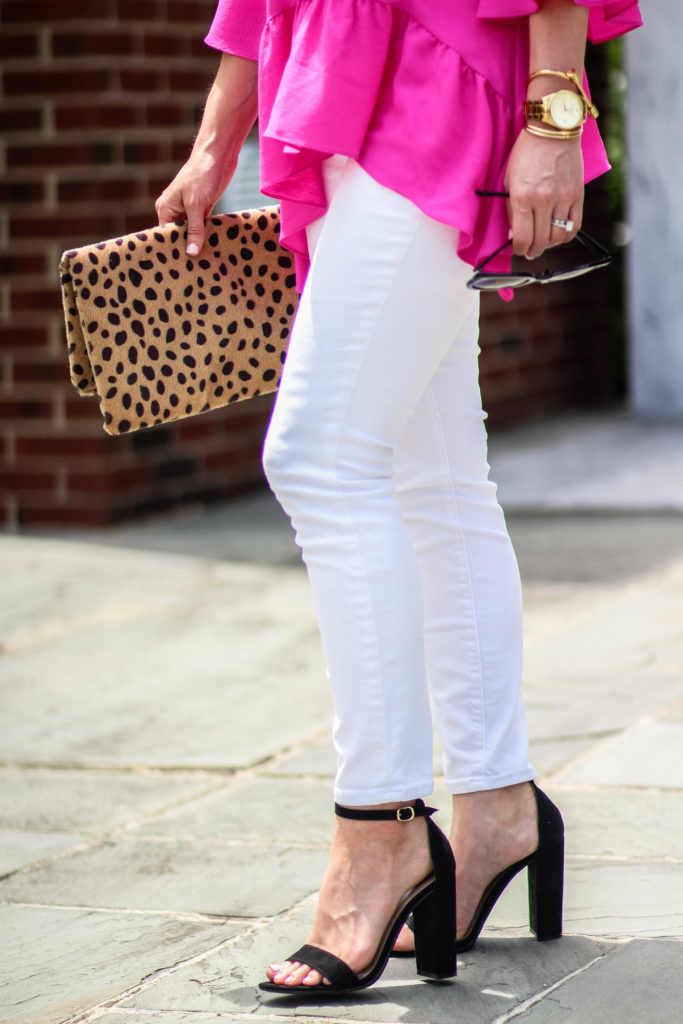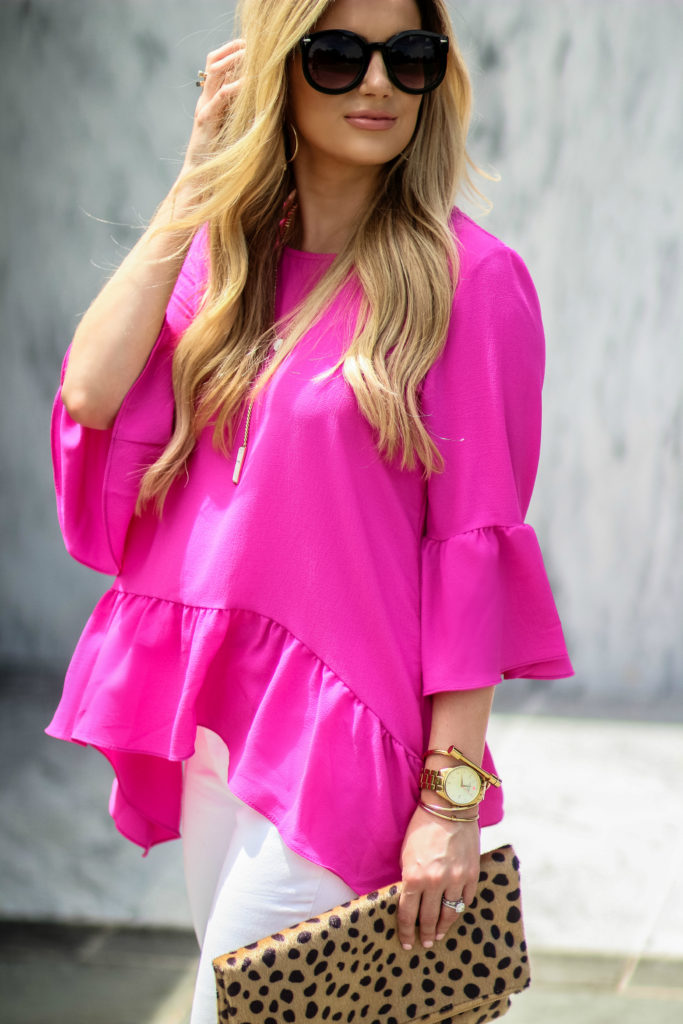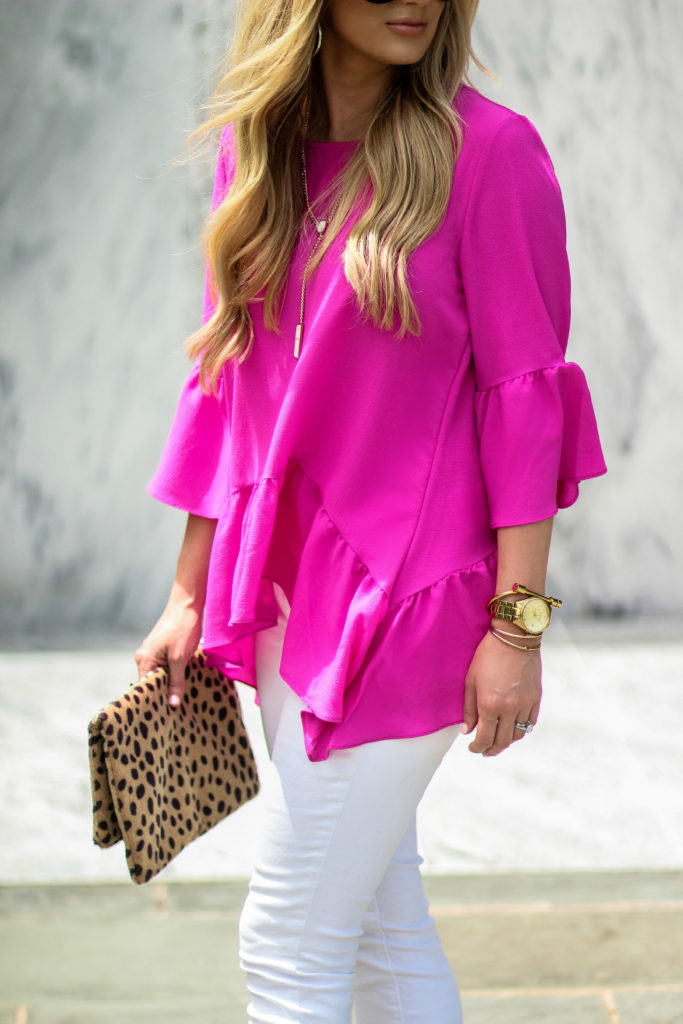 When I was growing up, my grandmother told me never to wear white after Labor Day (especially from the waist down).  The "rule" was to pack up all white belts, pants & handbags and not bring them out again until the following Easter.  Well no offense to Dorothy, but I think this rule is officially outdated!  In some parts of the country, Labor Day signifies the last days of summer and heat are upon us.  Here is Georgia, Labor Day is just a reminder that we have about 2 more months until we can wear jeans without sweating (it's going to be 85 degrees for the rest of the week)!
I'm not saying we should wear white linen dresses all the way up until Thanksgiving, but there are SO many ways to use white in your wardrobe after labor day!  You can pair it with a bold top (this one comes in TEN colors, regular and petite sizing) and black accessories like I did here.  I also LOVE white skinny jeans paired with chunky neutral sweaters all throughout the fall.  I just bought these white skinny jeans and they're my new all time fave.  They're super stretchy like a legging but look like denim.  They legit feel like pajamas..oh and they're only $27, you're welcome 🙂 Here's another pair of them here and here.
White handbags are also here to stay throughout winter, this one is already on my wish list.   I'm also crushing on this white sweater and I think this belt would be perfect over a sweater dress in the fall.
What do y'all think, are you wearing white after Labor Day?!  Let me know in the comments below, I would love to hear from you!
XoXo
Lo