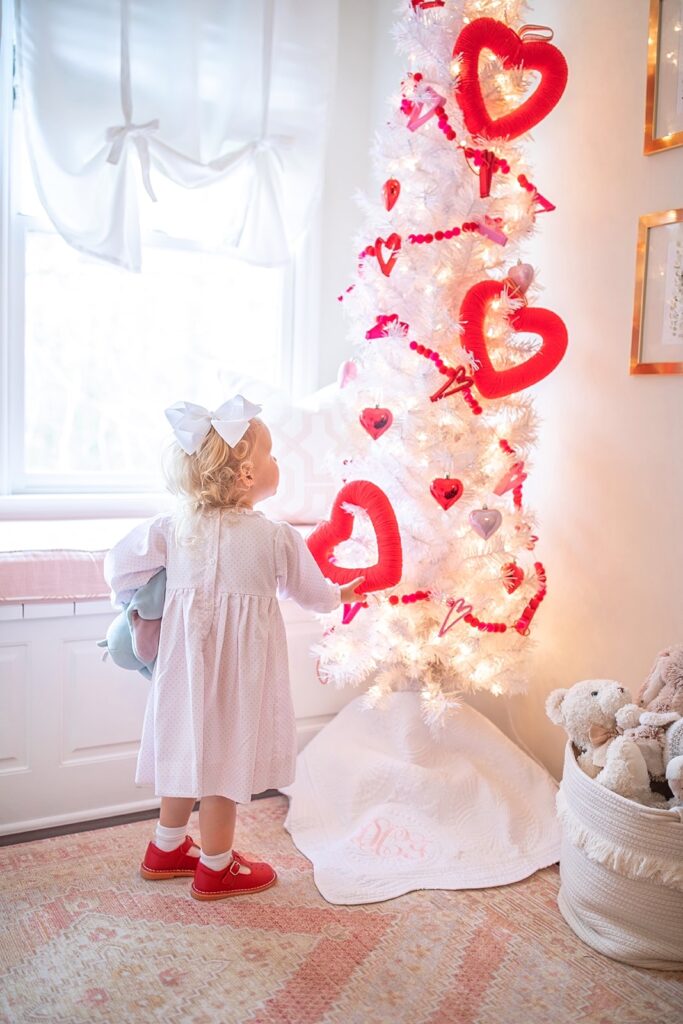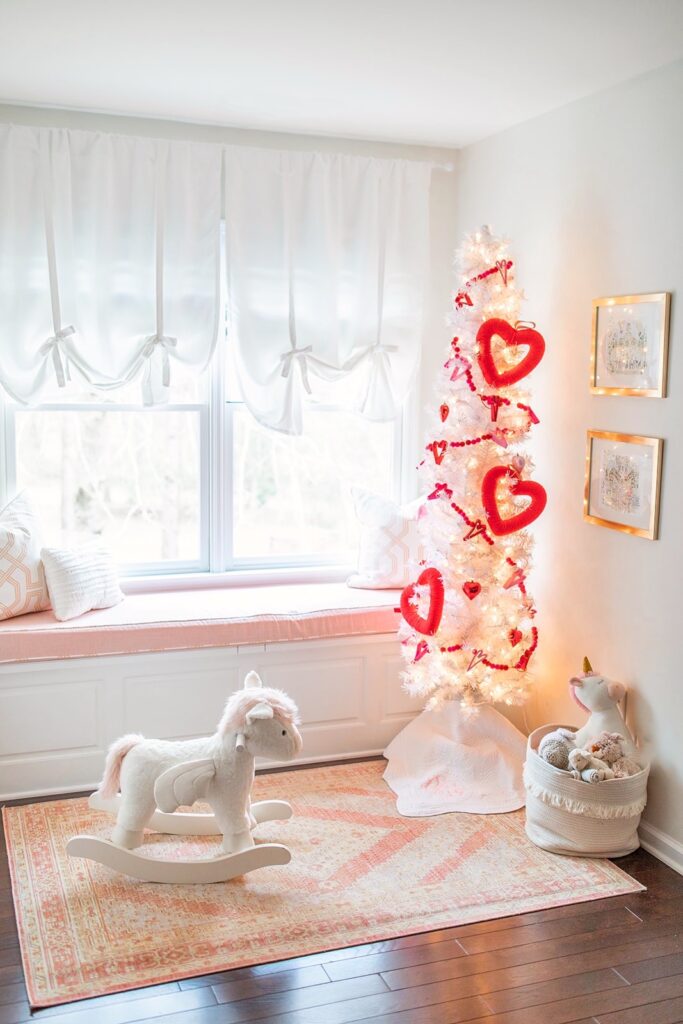 A cute and simple way to spread the love this February is by putting up a Valentine's Day tree! During the year, I have a white tree in my daughter's room and we decorate it for major holidays and seasons. Not only does it brighten her room but also gets everyone in the spirit! You can see how to decorate a Valentine's Day tree below!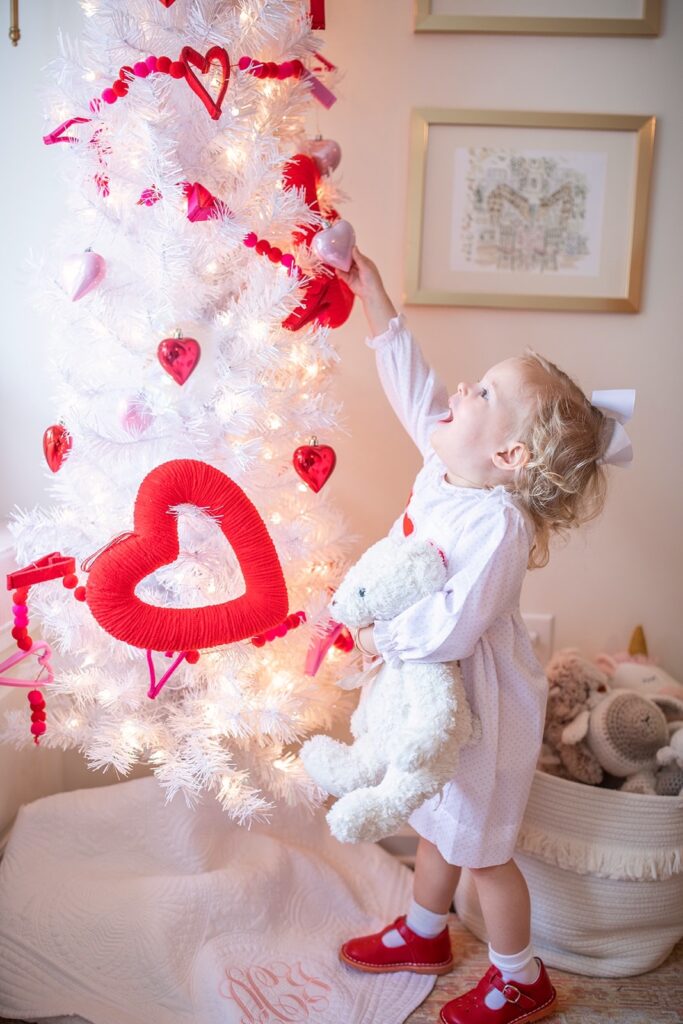 Just like Christmas, Valentine's Day has two major colors so stick with red and pink when decorating. I found a pack of red and pink heart ornaments from Michael's and the cutest garland, plus a few more valentines ornaments! I will link everything below.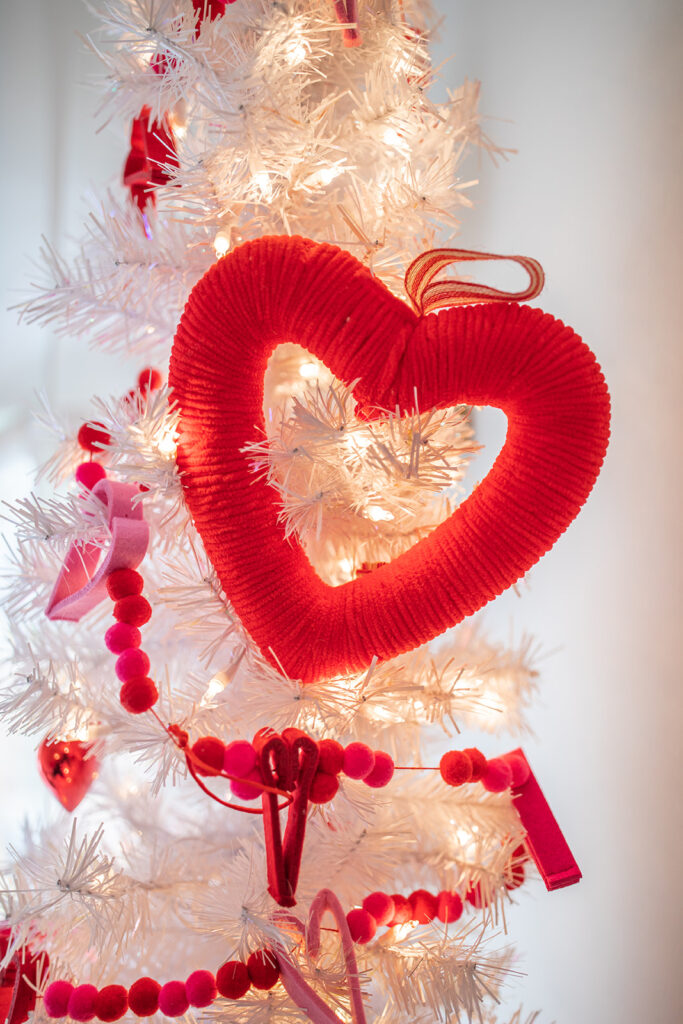 For the giant red hearts, I repurposed valentines wall decor by cutting off the wall attachments and placing each heart on a limb. I'm really glad I did this because they take up a good amount of space and the heart ornaments were a perfect filler!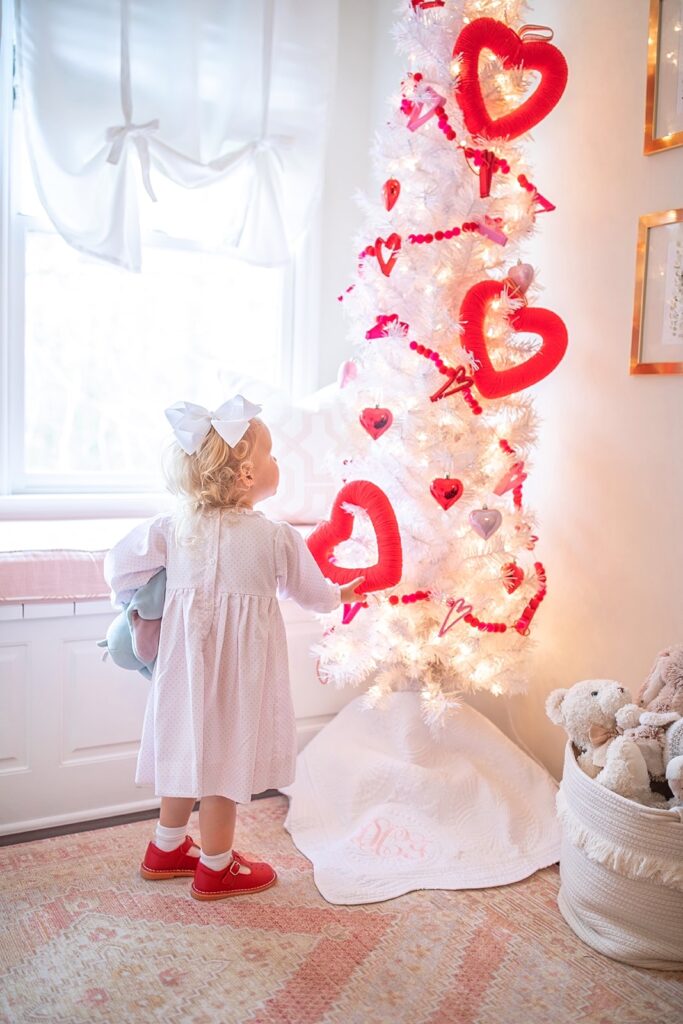 The garland ties the tree together and adds a different shade of pink which I like. They key to decorating a year round tree is to keep it simple while tasteful! Don't over do it and it will turn out beautiful and be easy to move from season to season.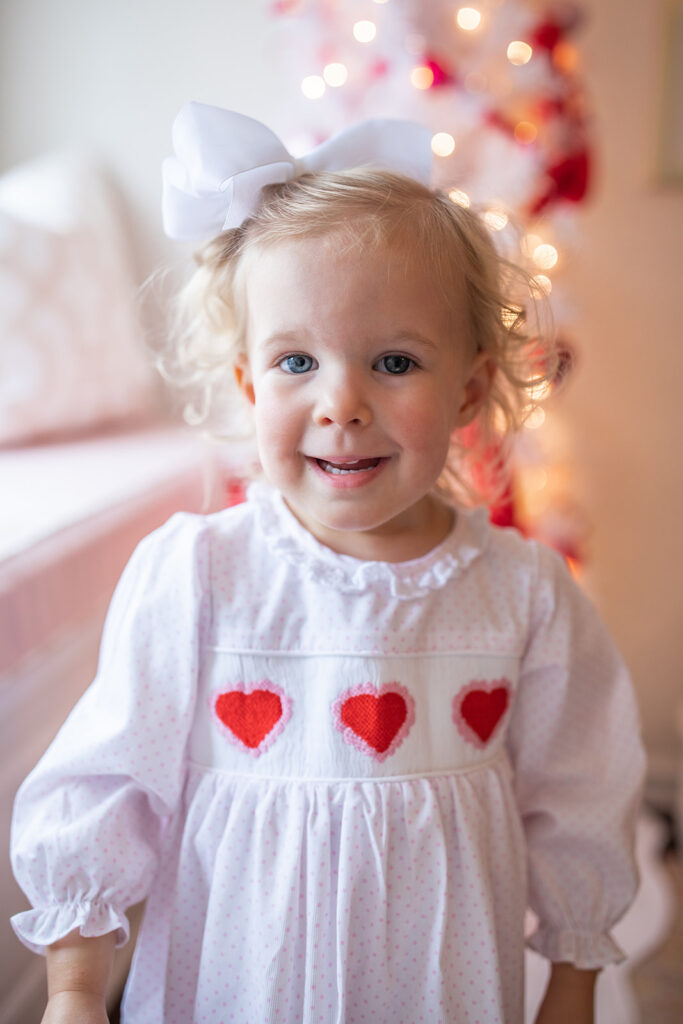 I will also link Dottie's Valentine's Day dress below and you can shop her red shoes here! They are so cute and can be worn almost every season.
shop the post: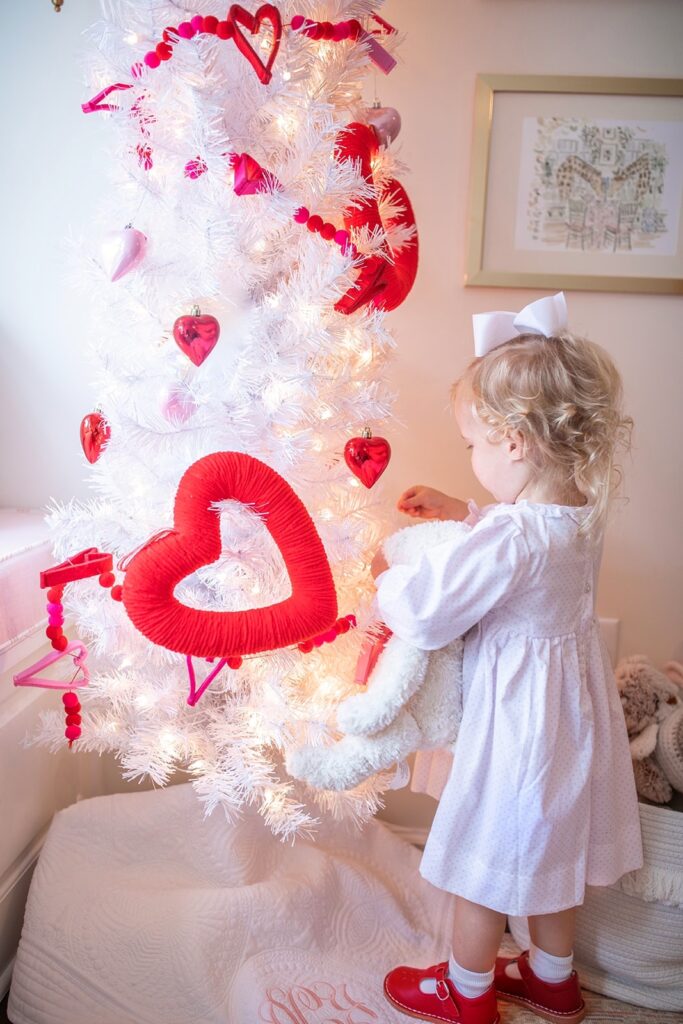 I hope seeing how to decorate a Valentine's Day tree inspires you to put up a tree for every season too! Make sure to comment and follow @lo_chandler on Instagram for more seasonal recipes and tips like this Valentine's Day gift guide for him.
Thanks for reading!
Xo -Lo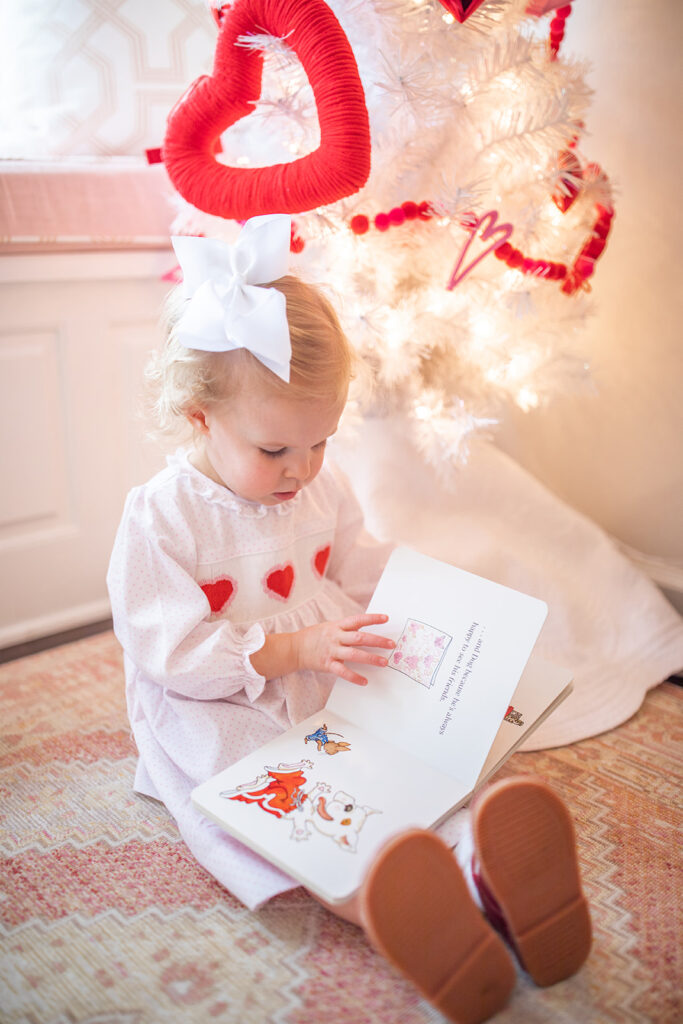 photos by Repurposed Photography