I recently had a Diamond Glow facial and LOVED it! It left my skin feeling so clean and hydrated. I sat down with my Aesthetician to ask 10 questions all about the facial and the benefits.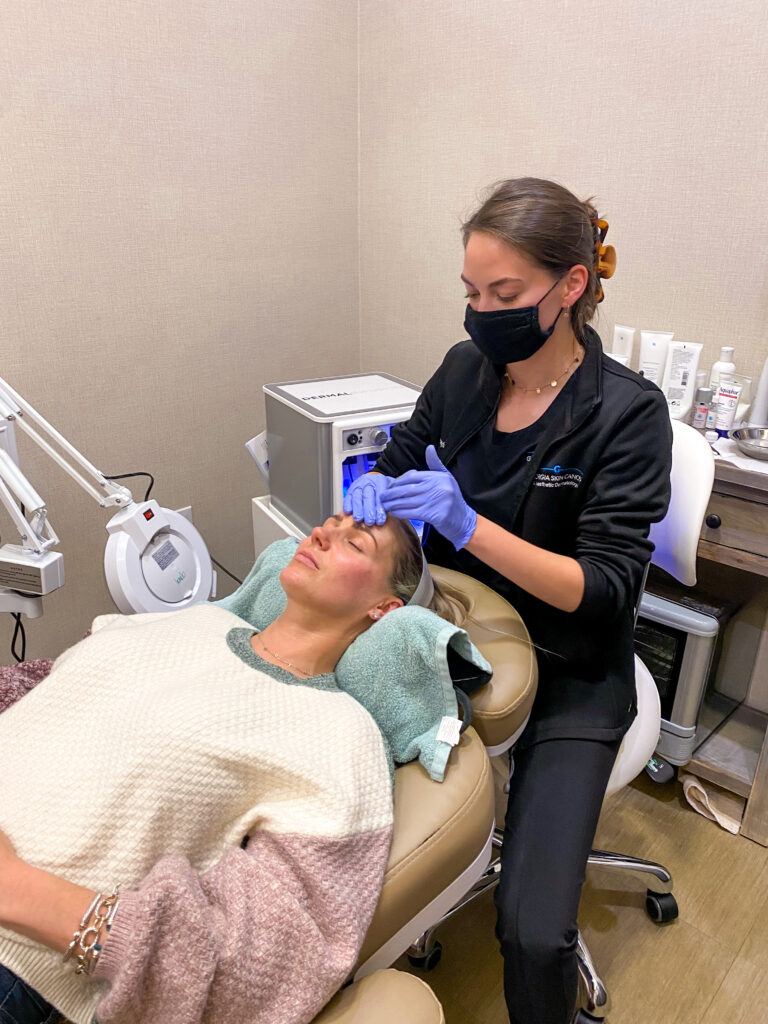 The facial consists of 3 parts. First they evaluate your skin and determine what types of products and serums you will need. Next, they thoroughly cleanse the skin to remove any makeup or impurities (I recommend not wearing makeup to your visit if possible). Now the fun part, the diamond tip! The tip is abrasive which deeply exfoliates your skin. It simultaneously suctions to pull out impurities while also infusing different serums into the skin  (when describing this to my mom she said "oh so its like a rug doctor but for your face!" and it's actually a similar concept, ha!). Lastly, she will do manual extractions and apply multiple serums customized to your skin type.
I went to Georgia Skin Cancer and Aesthetic Dermatology and I absolutely loved my experience with their team! My aesthetician, Mikayla, answered the top 10 questions for everything need to know about the Diamond Glow facial!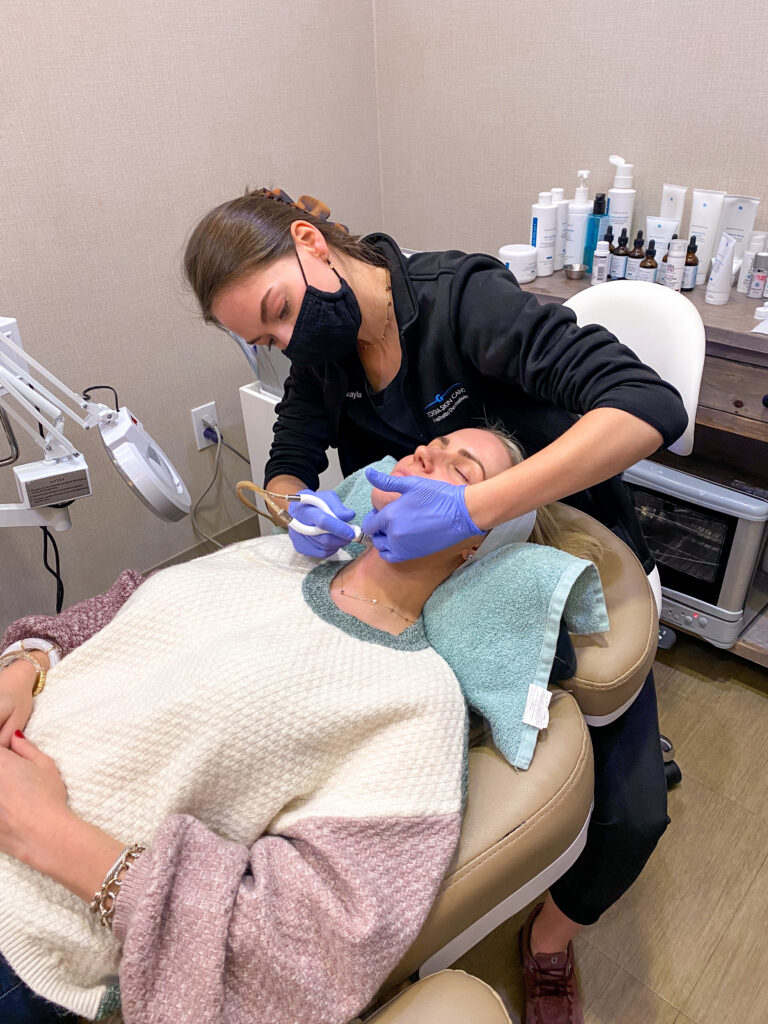 Interview with my aesthetician at Georgia Skin.
1. What is your name and title? Mikayla Marcengill, Licensed aesthetician and laser practitioner.
2. What is a diamond Glow Facial? It is a 3 in 1 exfoliating treatment used to treat dull and dehydrated skin, mild discoloration, congested pores, and acne. The machine uses an abrasive diamond tip to exfoliate the top dead layer if the skin. The diamond head tip also uses suction to help gently pull the skin closer to the diamond tip, pull out impurities, and simultaneously infuse different serums into the skin depending on the skin concerns.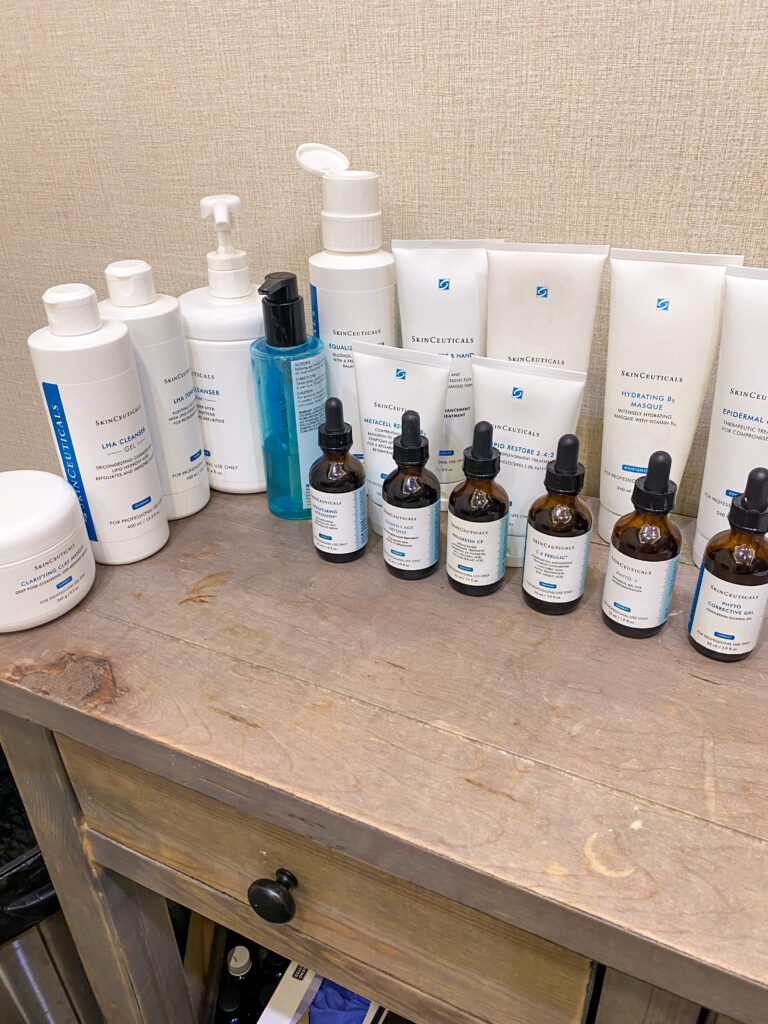 3. How soon should I come in before a big event? Before big events it is best to come for a treatment a few days before . However, if your skin tends to be more sensitive or this is your first exfoliating treatment, I would suggest coming in a month before the big event to do a trial treatment.
4. Is there any prep I should do before my treatment? Before the Diamond glow treatments it is best to avoid using exfoliating products including; retinols, AHAs/BHAs, and abrasive scrubs for at least a week. Since the treatment will remove the dead top layer of skin, we do not want to compromise the healthy layer of skin.
5. What type of aftercare will I need to do?  After the Diamond Glow the skin will feel a little sensitive. I usually tell my patients to avoid excessive heat for 24-48 hours, avoid exfoliating products for a week after the procedure, and to wear spf of 30 or higher.
6. Is there any down time?  There is no downtime involved with this procedure. You can even apply makeup immediately after!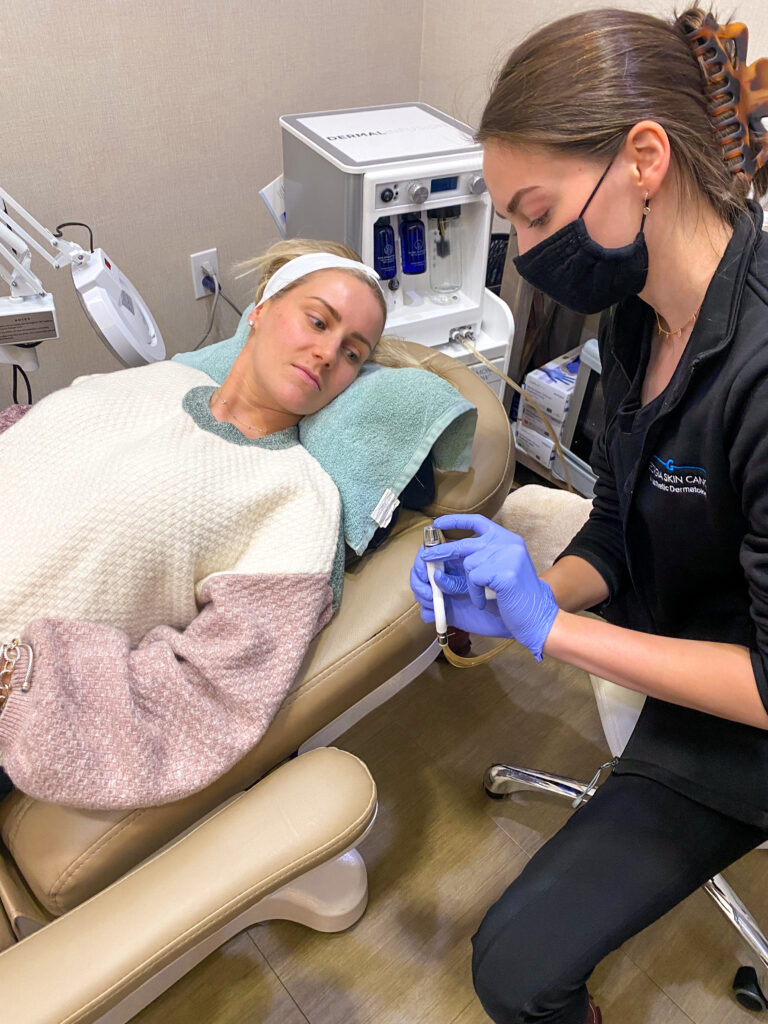 7. Is there anyone who is not a candidate for a Diamond Glow? Patients with fragile capillaries, severe acne, active or severe rosacea, a patient who has been on Accutane within the last 6 months, recent Botox/ filler injections (2 weeks), and a sunburn.
8. How long does it take? The treatment typically takes about an hour
9. How much does it cost? The price ranges depending on how many treatments you purchase, we offer a discount if you purchase a package. You can receive pricing information over the phone for all treatments by calling 706-543-5858.
10. What benefits will I see from the Diamond Glow Facial ? This is a great maintenance treatment to have every 4-6 weeks, 2-3 weeks for patients who are treating acne. It typically takes 4-6 treatments to really see a difference in the skin, depending on the skin concerns. Consistency with this treatment will help with mild skin discolorations, fine lines, dull and congested skin, dehydrated skin, and acne.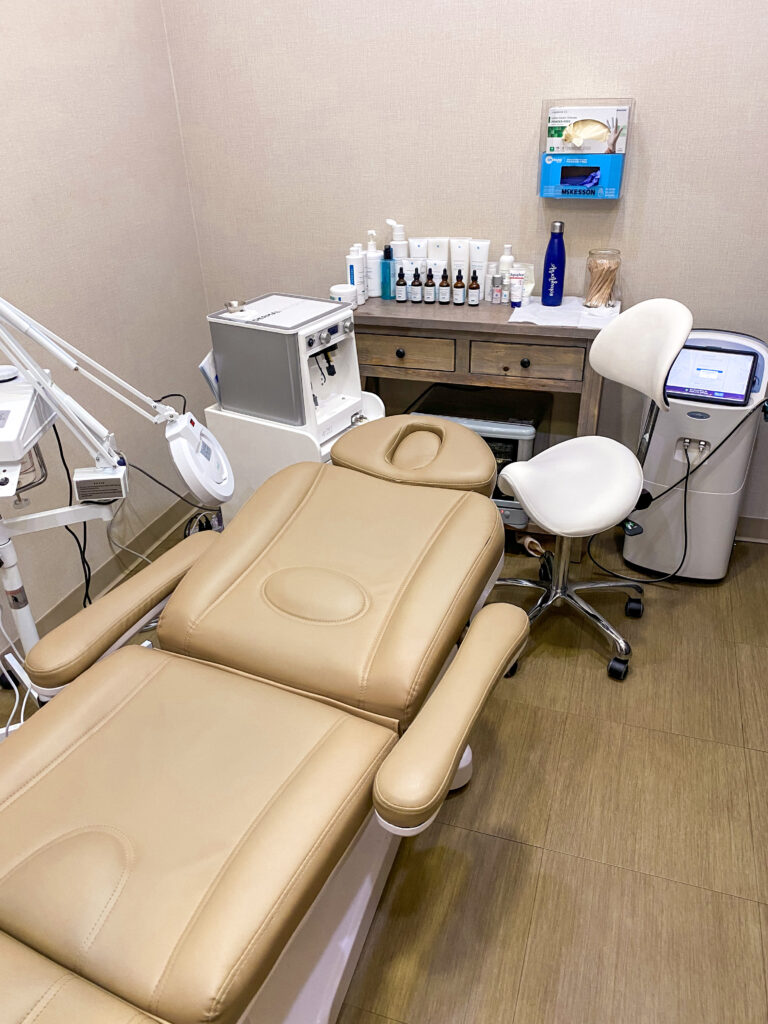 I highly recommend getting the Diamond Glow facial at Georgia Skin Cancer & Aesthetic Dermatology , as I loved my results and my experience. They also offer a wide range of other treatments such as laser treatments and microneedling. If you're interested in learning more about that, here's a previous blog post on microneedling!!
Thank you so much to Gerogia Skin for partnering with me on this post! Feel free to let me know if you have any questions about the treatment or my experience. Leave me a comment below or over on Instagram @lo_chandler !
Thanks so much for reading!
Xo -Lo