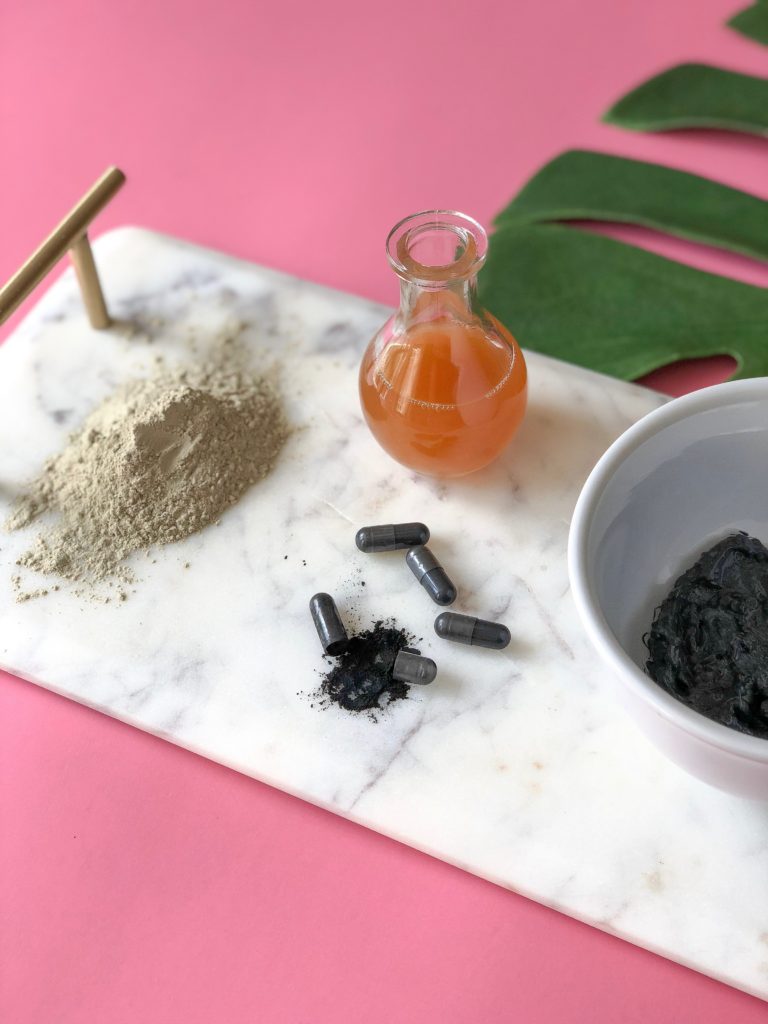 This DIY charcoal mask has been my go-to for years; I love it because its simple, inexpensive & it actually WORKS!  You can literally feel your pores tightening as the mask dries.  I'm definitely not inventing the wheel over here, clay masks mixed with apple cider vinegar date all the way back to the 16th century, even Cleopatra used bentonite clay!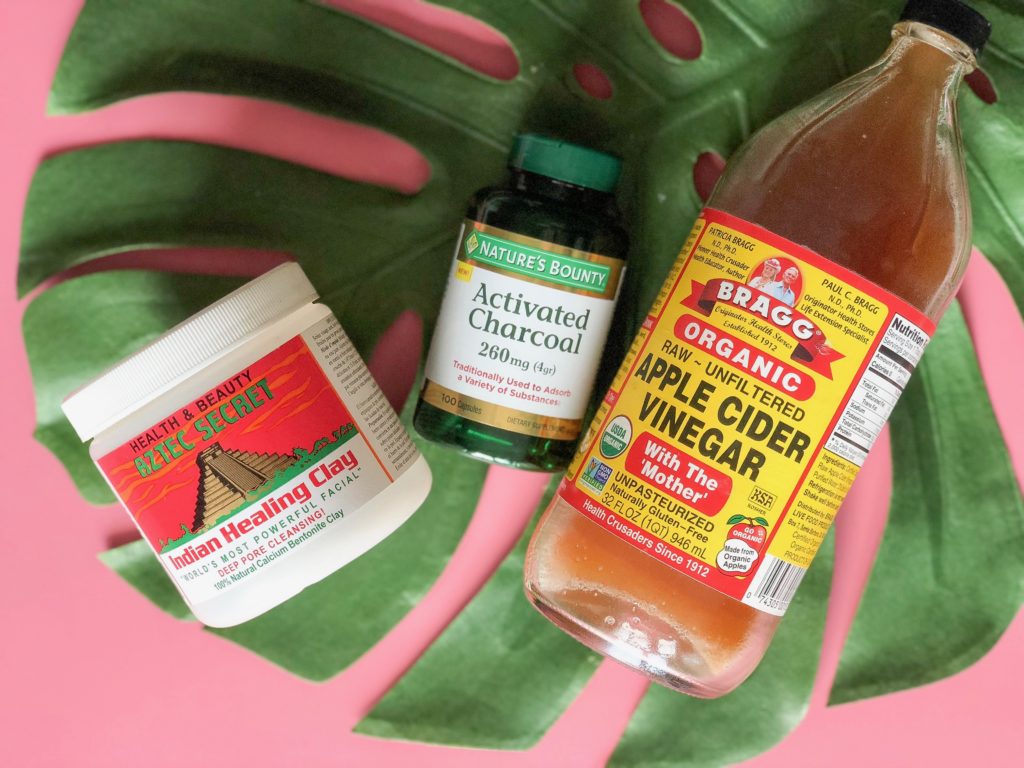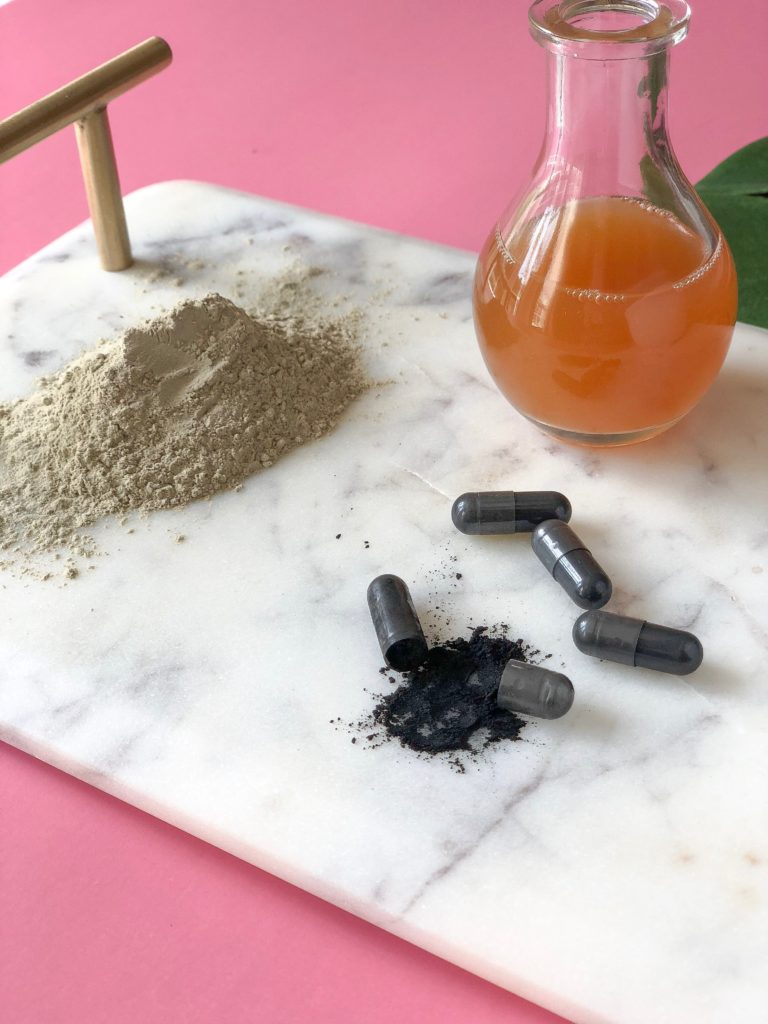 Charcoal:

Activated charcoal is known for absorbent properties.  Think of it like a sponge that can absorb impurities, dirt, bacteria, and toxins and draw them out from pores.  Outside of skincare, it is commonly used in water filtration systems, gas mask filters, and in hospitals for treating food poisoning.

Apple Cider Vinegar:

ACV has natural antibacterial properties which is great for fighting against acne.  It also balances the pH levels of the skin and removes excess oils.

Indian Healing Clay:

  Bentonite clay absorbs toxins in the skin, drawing out blackheads and other impurities while tightening pores.  It comes from volcanic ash in Death Valley, CA and is packed with minerals your skin loves.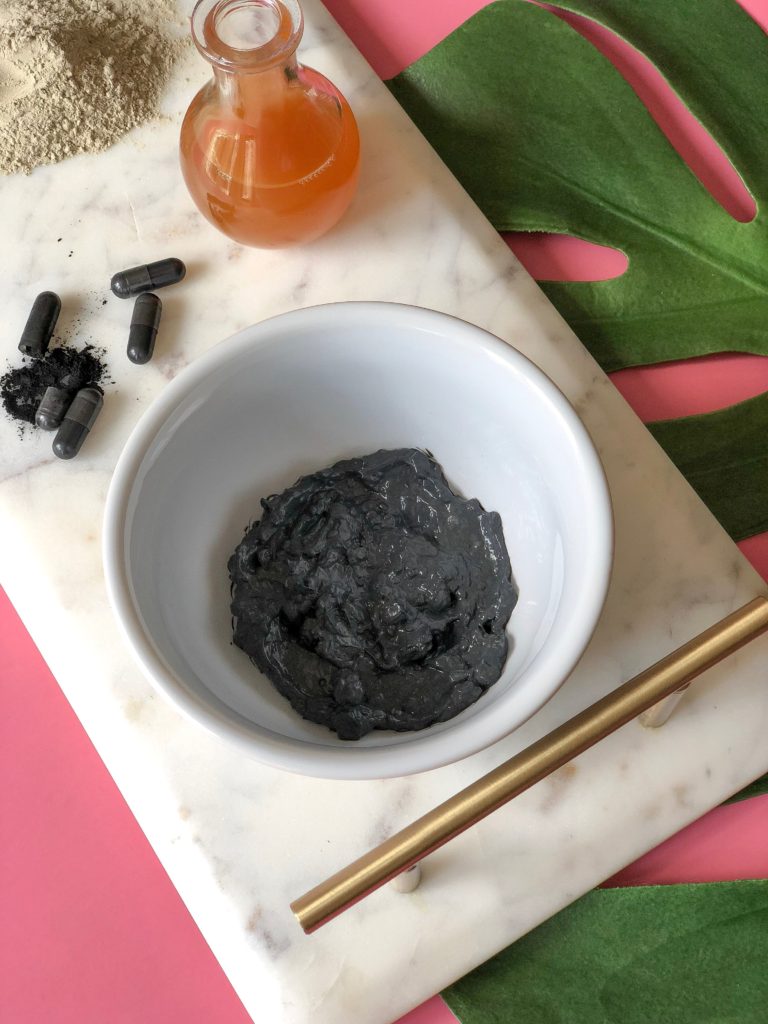 Mix equal parts of bentonite clay and vinegar (I usually use about a tablespoon each) and 2-3 capsules of charcoal.  Stir with a PLASTIC spoon only- never metal, as the clay will pull metals from the spoon into your mask.  Most of the time I mix up my mask on a paper plate with a plastic spoon so I can throw the whole thing in the trashcan afterwards (always looking for ways to avoid doing dishes!)
Spread evenly on face with your hands or a brush.
Leave on 15 minutes or until mask is dry.
Wash off with warm water and washcloth.
You will feel a tightening sensation, which I LOVE because you know it's working!  I like to leave mine on until it's completely dry, but if it starts to feel uncomfortable you can rinse off sooner.  Afterwards you can expect your skin to look red for about 30 minutes.  I prefer to do mine in the evening so I'm not applying makeup or going into the sun afterwards.  I always follow up with this toner, serum, and moisturizer.
I try to use this mask once a week to keep my pores clean and skin glowy & fresh!  You can browse my daily skincare products here.  Do you have any DIY skincare tricks?  Let me know in the comments below or on my last Instagram photo!
XoXo
Lo