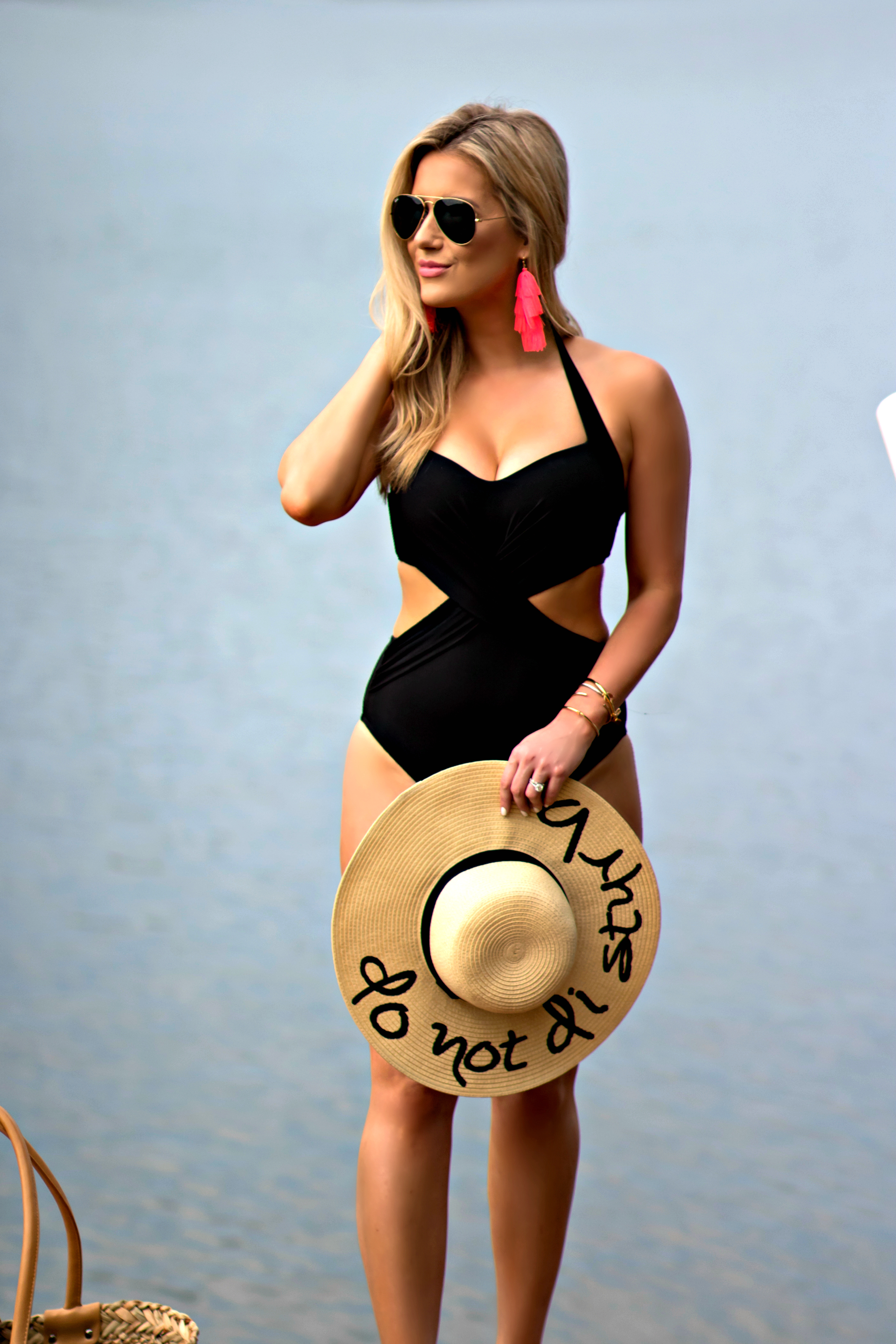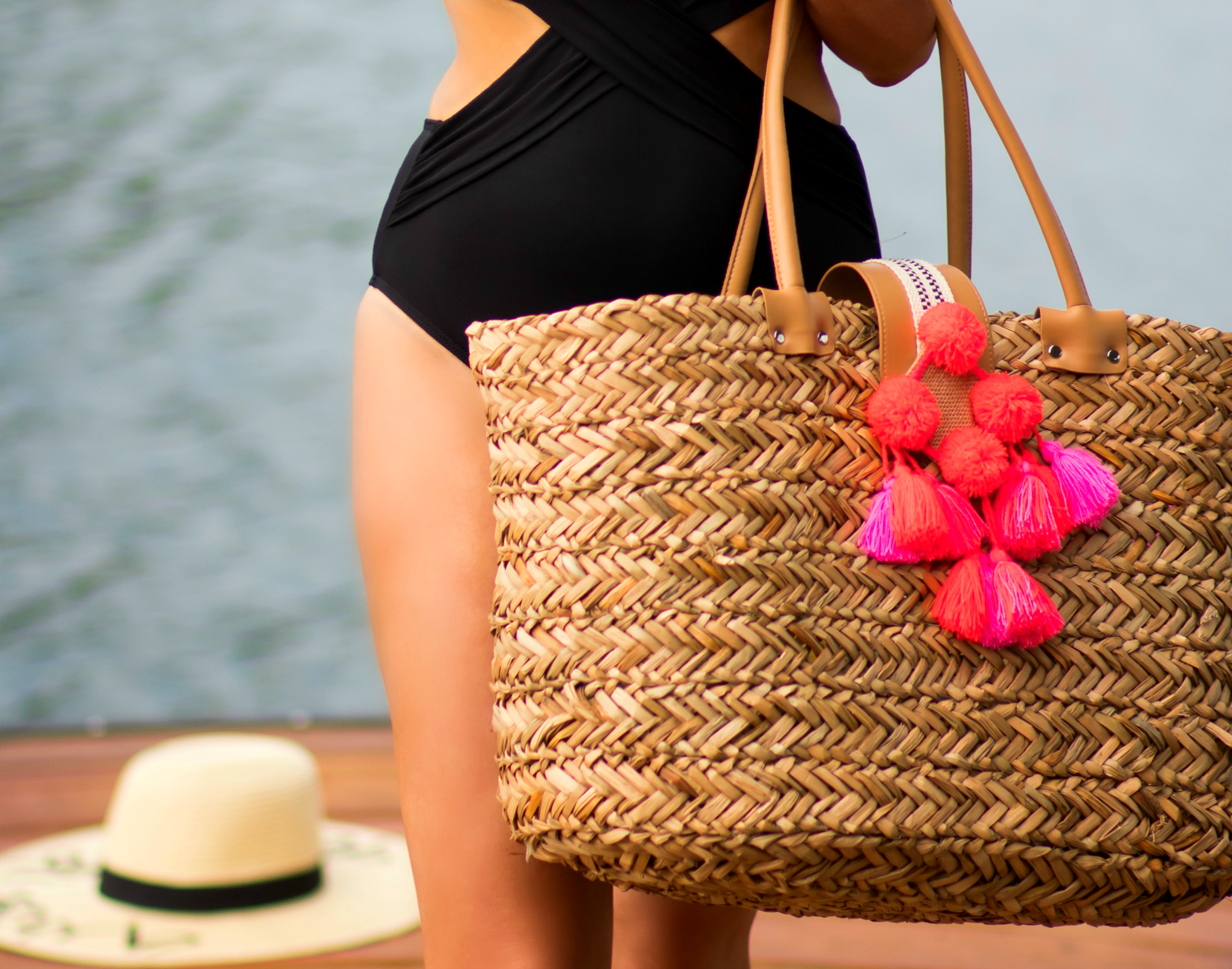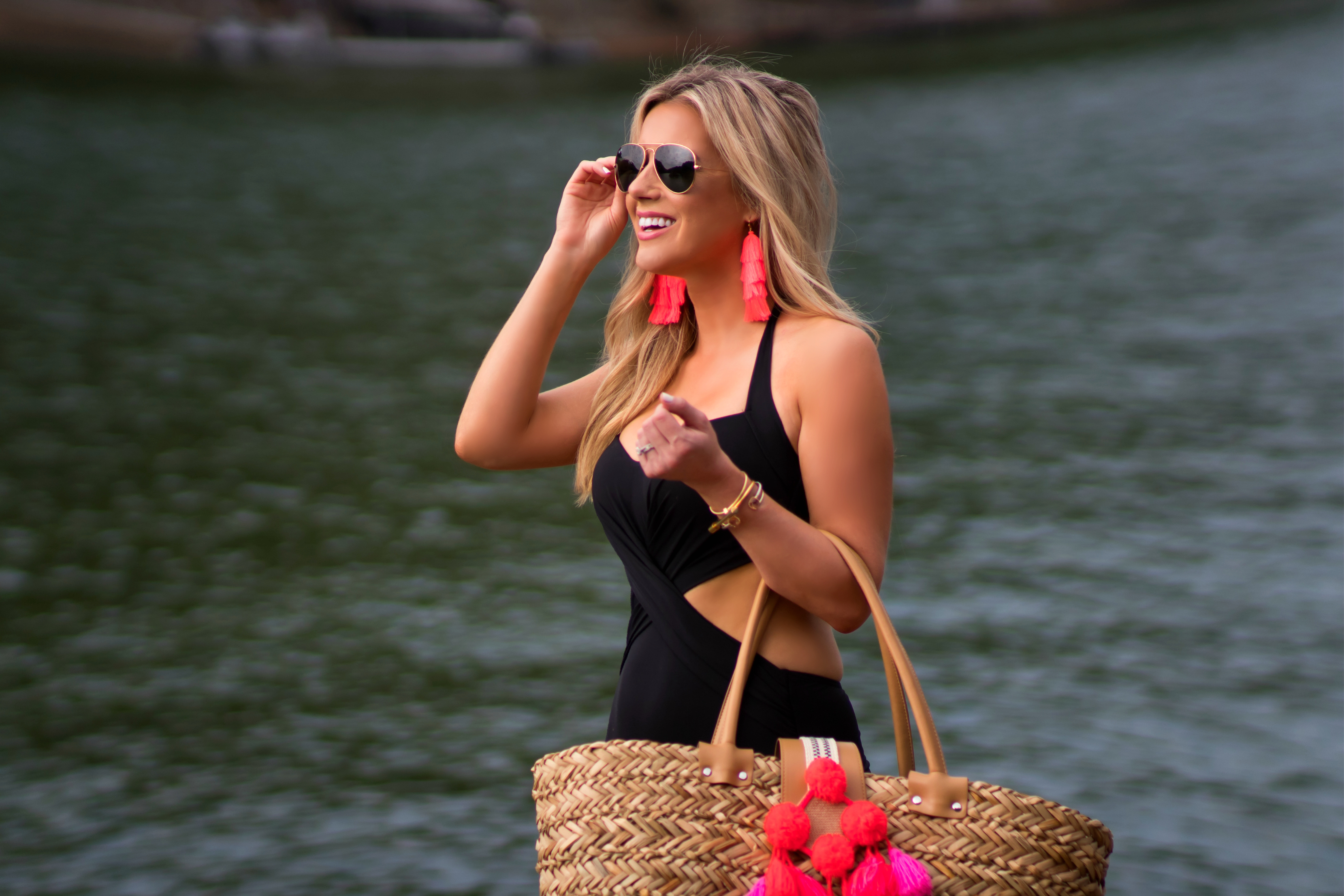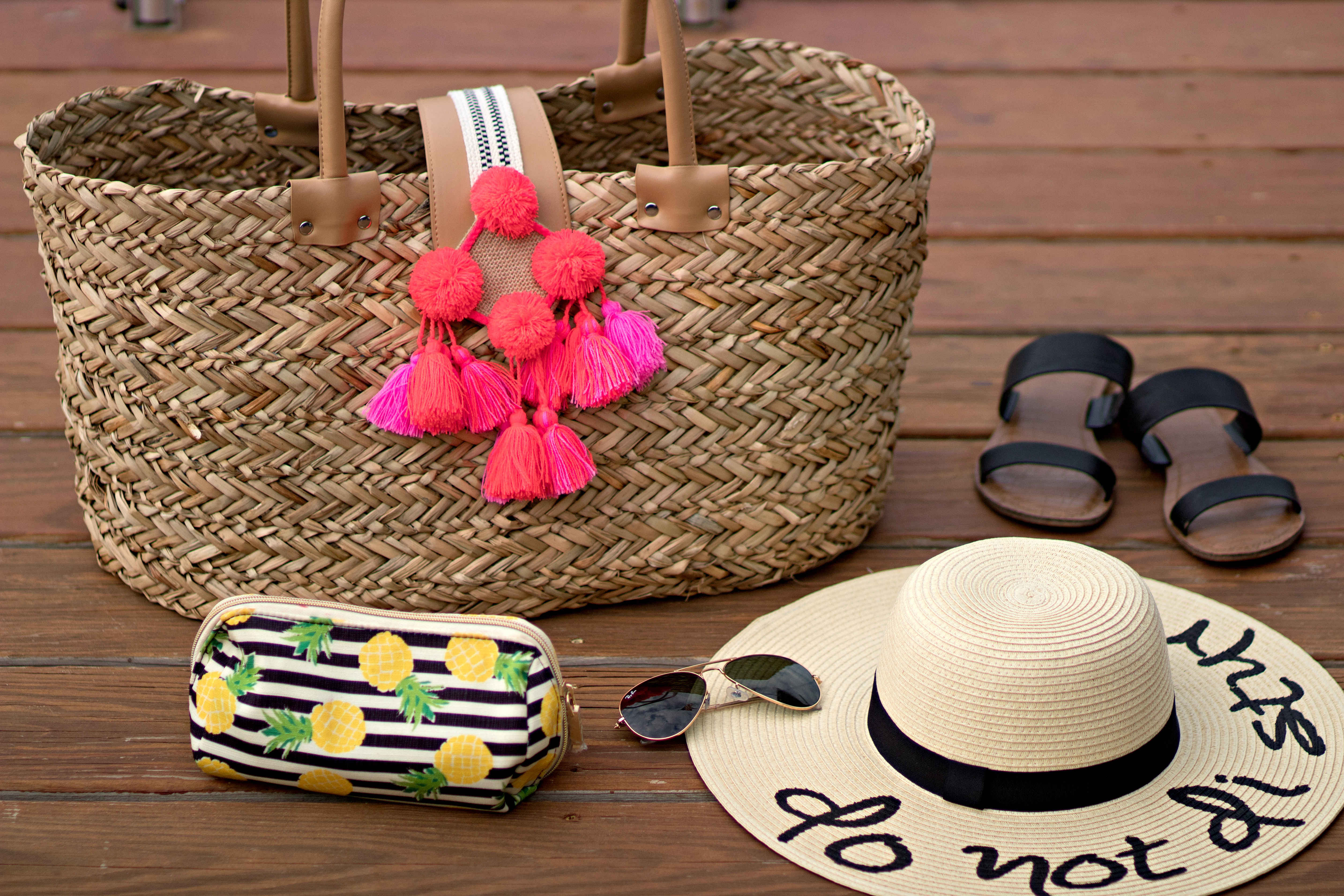 In case you haven't heard, most of Atlanta's major highways are either collapsing or buckling every 7 seconds.  Since my day job requires me to be on the road all day, the subsequent traffic is MAKING ME ABSOLUTELY CRAZY.  If you follow me on Snapchat, you have heard my rants (if you don't follow me on Snapchat, stop playing hard to get and add me -username: LorenChandler).  Anyways, when one of my best girlfriends asked me if I wanted to join her for a quiet weekend at the lake to celebrate her birthday, I couldn't say yes fast enough!
Lake Lanier is one of my favorite places in Georgia, it's so peaceful you completely forget that you're only an hour outside of the city.  I packed my suitcase with my favorite black one piece from Wala Swim and my go-to aviators.  This adorable tassel tote basically begged me to buy it when I saw it at Target last week (read: I went to Target for dryer sheets and left with four candles, a greeting card, a doormat, and this tassel tote).  I forgot the dryer sheets.  #ADHDprobs
Last but not least, I am SO EXCITED to share that I will be helping Banana Republic celebrate the launch of their new Summer 2017 Collection!  Come check out Banana's newest line this Saturday, May 6th at the Lenox Mall location in Buckhead.  I'll be there as a guest stylist (and shopping 😉 ) from 11-2 and there will be sips and sweets to enjoy while you shop!  I would love to see you, so come say hello and enjoy 30% off your Banana Republic purchase at the event!
Scroll through and click the images below to shop the post.. See you Saturday!
XoXo -Lo
SHOP THE POST