Happy Friday, friends!!  Today I'm partnering with Gardner Dermatology & Med Spa to share my favorite skincare procedure, Microdermabrasion.  I've tried dozens of different treatments, peels, and procedures on my skin over the years, and Microderm is hands down my favorite!
I confess, I haven't always made skincare a top priority.  I used to frequent the tanning bed in college (cringe) and I can't count the number of times I've slept in makeup over the years.  In my mid twenties, I decided I needed to be more intentional about taking of my skin, I mean it is the body's largest organ, right?!  After getting in the routine of using cleansers and toners regularly, I wanted to see if there was something more I could do to keep my skin looking its very best, and scheduled a consultation at Gardner Med Spa.  At my first visit, a Licensed Medical Aesthetician evaluated the current state of my skin and addressed specific problem areas.  I've always had sensitive skin and have to be careful what products I use, but it can also be prone to breakouts.  We discussed my current skincare routine and what products I was already using, and she recommended microdermabrasion (you probably saw that coming).  My response was "oh okay..and what is that??"  (The image of Kim Kardashian getting a vampire facial immediately popped into my head..but don't worry, it's not that)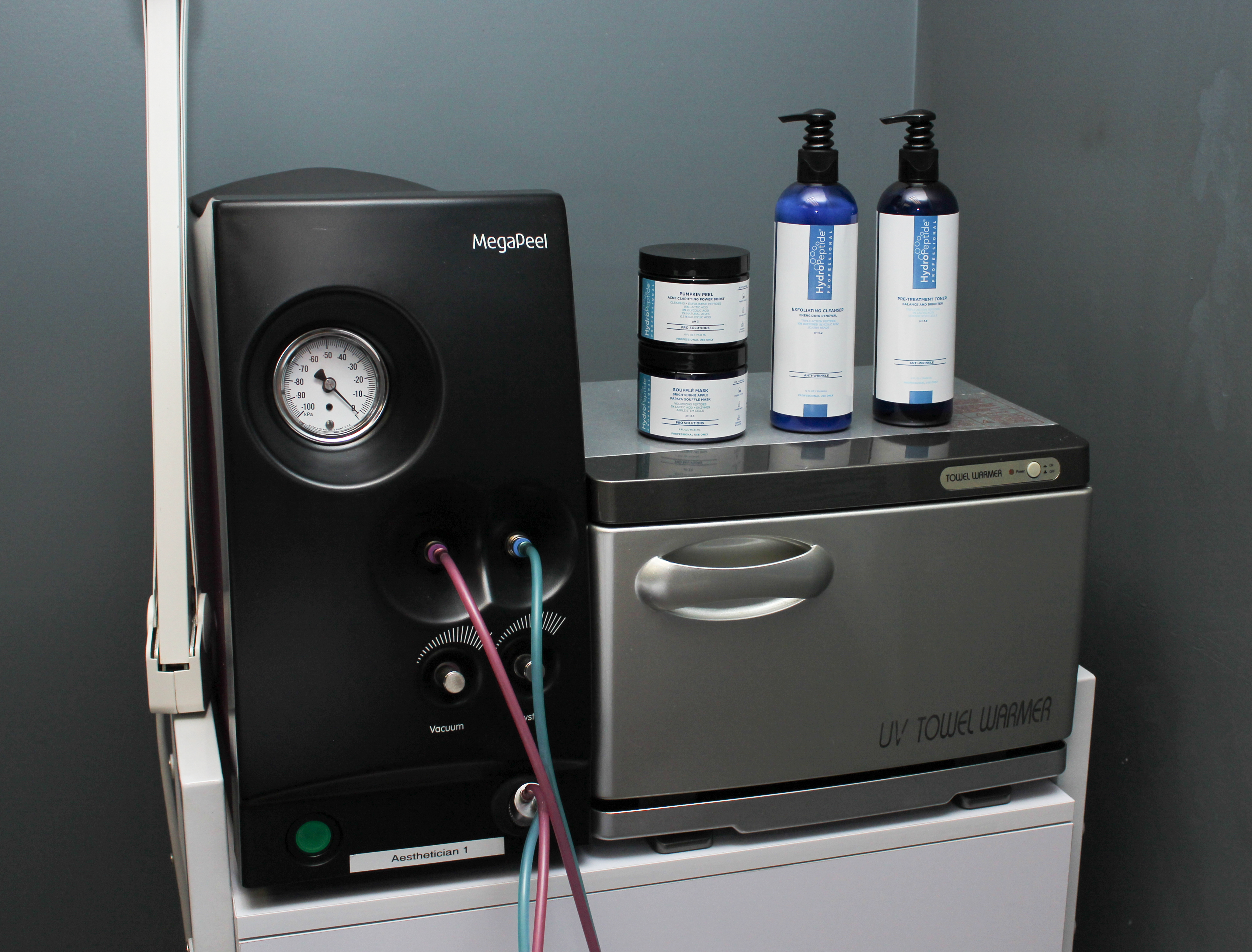 If you're like me, you might have heard of Microdermabrasion before, but not really sure what it is, how it could benefit you, and what to expect?  I rounded up the top 10 questions most people have before and after a microderm facial, and took them directly to the expert!  Aesthetician at Gardner Dermatology & Med Spa, Lauren Kirk, answered the top 10 things you need to know about Microdermabrasion!  You can read her full interview below, and be sure to scroll to the bottom for a huge discount!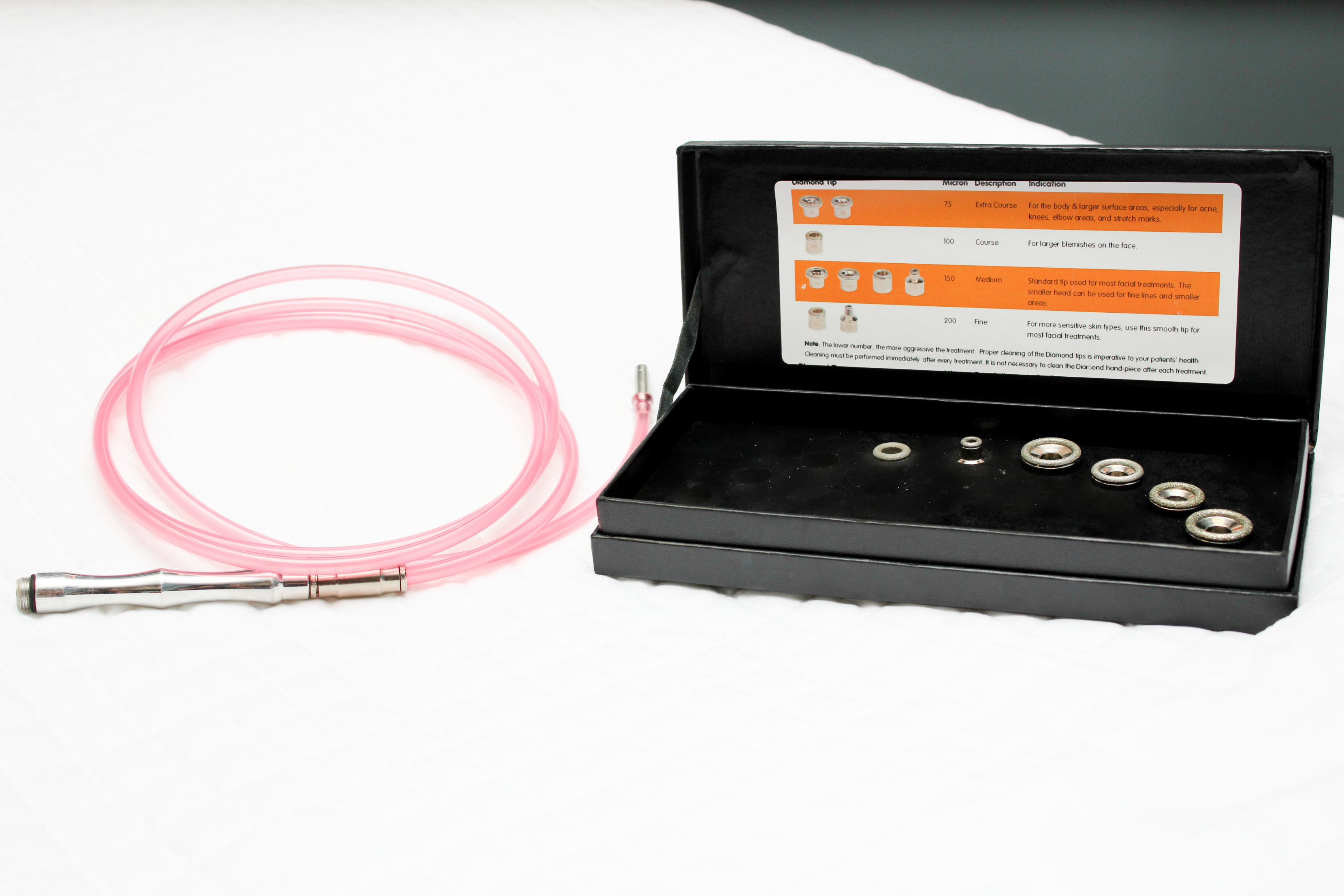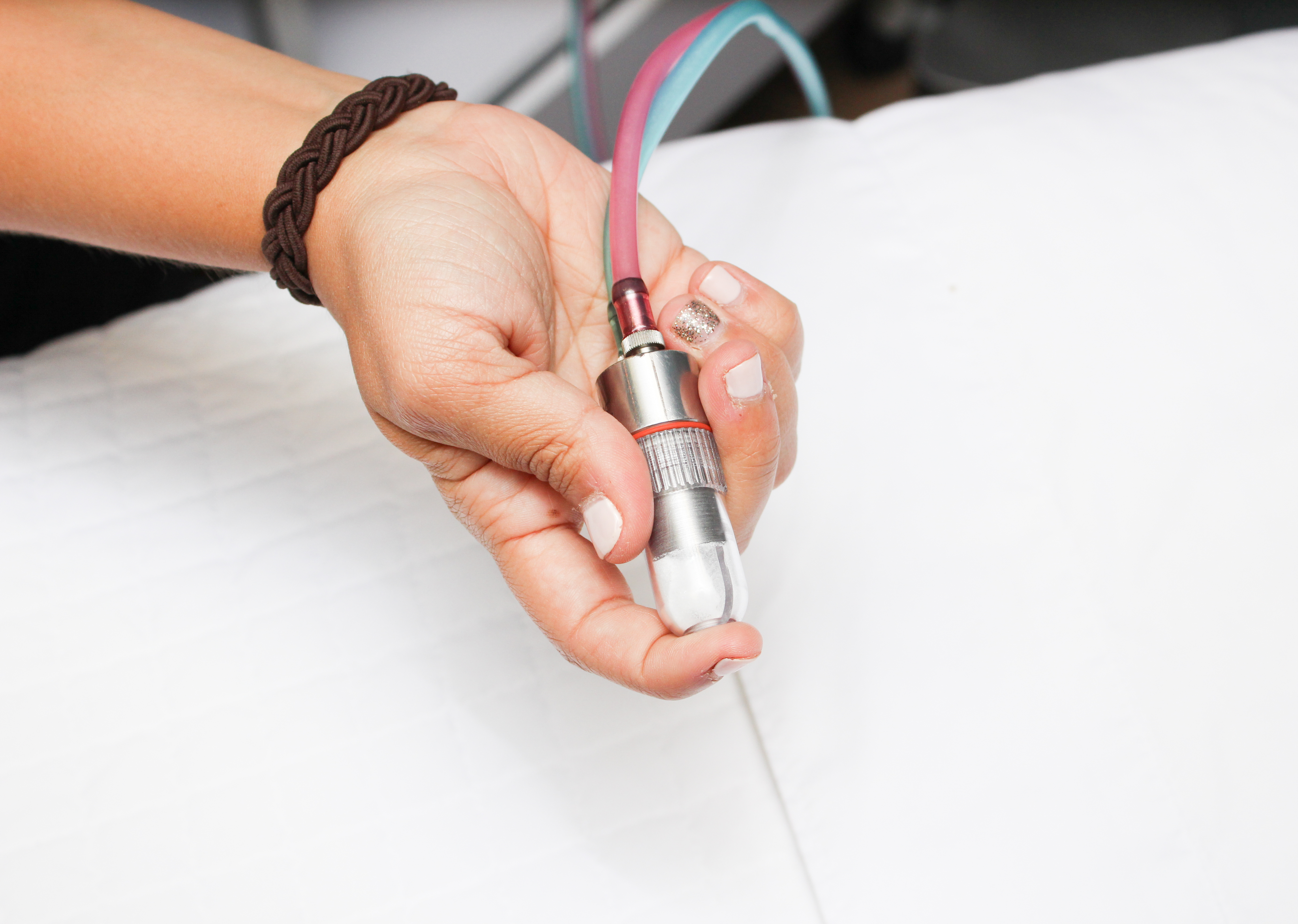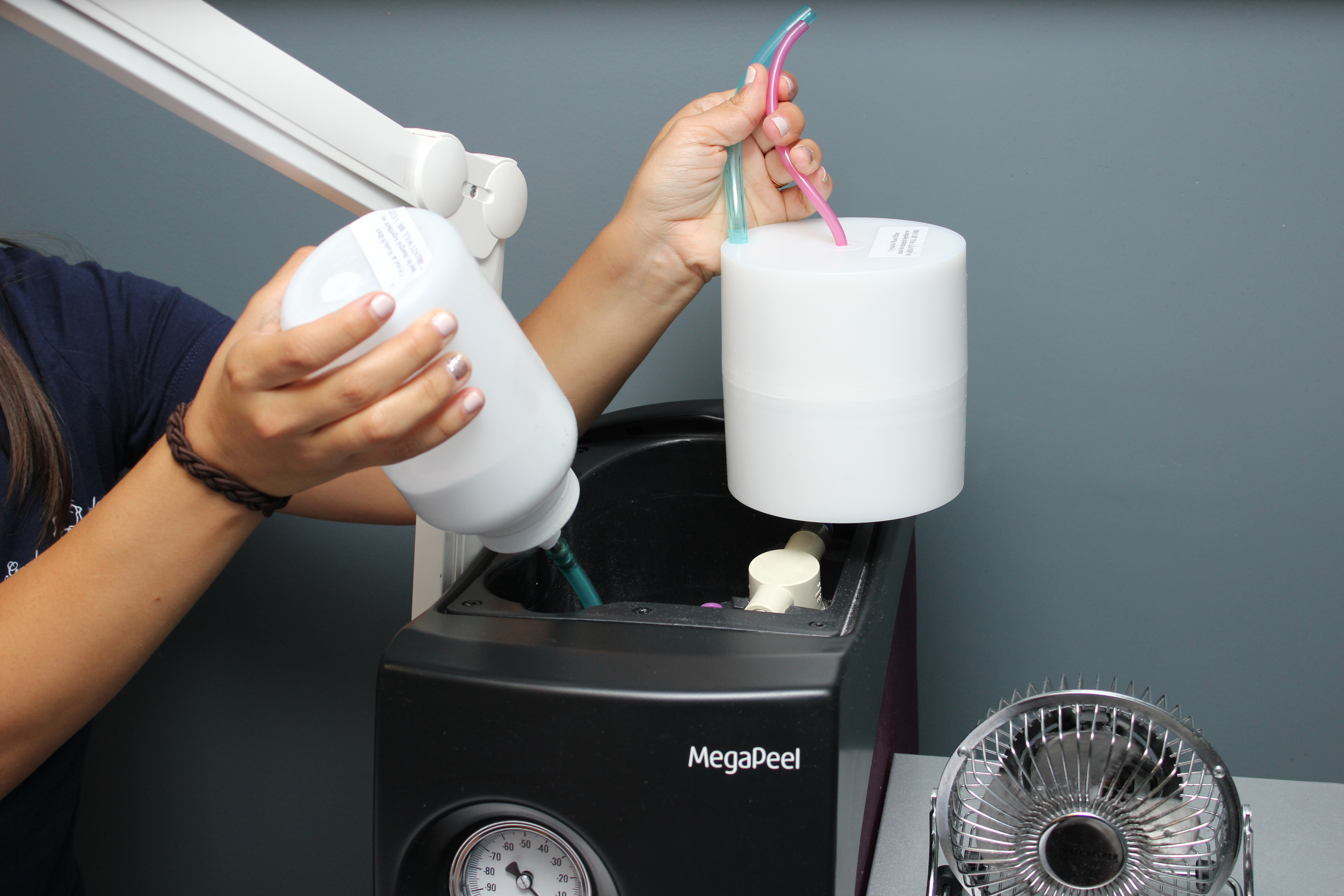 What is your title and background?
My official title is a Licensed Medical Aesthetician and Certified Laser Technician. I graduated from the International School of Skincare, Nail Care and Massage Therapy located in Atlanta, Georgia.  I completed extensive training of skincare physiology and histology.  Upon receiving my aesthetic license, I completed laser training and received my certification as an Assistant Laser Practitioner.
What is microdermabrasion and what it is it indicated for?
Microdermabrasion is a form of manual exfoliation used to treat a variety of skin concerns/conditions. The machine uses either a stream of microcrystals or a diamond tip to slough off the top, dry, dead layer of skin cells aka the stratum corneum.  The machine also uses suction to help pull out any impurities in the pores and to help stimulate collagen and elastin in the skin.  What you are left with is a brighter, lighter, healthier layer of skin.
What does the process entail? (specific steps, length of time)
All spas/med spas are different and might have different processes for their microdermabrasion procedures. For our office, we always perform a thorough skin care analysis with each of our microdermabrasion facials.  We observe any skin conditions present at the moment and any changes since the last visit.  We do a thorough cleanse of the patient along with toning of the skin.  The microdermabrasion procedure is then performed followed by any extractions of the pores that might be needed (blackheads, pustules, papules, etc.) and we then apply a customized mask best fit for that patients skin.  Once the mask is removed, we then apply any serums, peptides, moisturizers or any other specialty products needed for the patient along with lots of SPF.  The whole procedure, depending on the amount of extractions, can take anywhere from 45 minutes to an hour.
Who is an appropriate candidate and are there any contraindications?
Microdermabrasion is great for a variety of skin types: oily, dry, acneic, hyperpigmentation, scarring, large pores, rough texture, aging, etc. Since the procedure uses exfoliation and suction to stimulate collagen and elastin it can help a teenager dealing with minor acne and also benefit an aging patient in their 60's-70's smooth out fine lines and wrinkles.  I think the wide range of benefits that microdermabrasion offers is what makes it one of the most popular treatments in the industry.  However, some contraindications for microdermabrasion are as follows: sun burn, recent botox or filler injections, active and severe rosacea, severe acne (stage 3 or 4), diabetes, auto-immune disorders, fragile capillaries, eczema, psoriasis and dermatitis.
Is there any prep the patient should do before the treatment?
Before any microdermabrasion treatment, we ask patients to refrain from any exfoliants 5-7 days prior to treatment. Since the procedure takes off a fine layer of dead skin we want to ensure there is an adequate amount of dead skin cells. This ensures we do not cause any harm to the patient. Other than that there is no preparation needed for the treatment.
Does it hurt?
No, in my opinion if the procedure is done correctly there should be no discomfort whatsoever. That being said, every patient's threshold for pain is different and different areas of the face are more sensitive than others so we do adjust the machine accordingly.  Most patients actually talk about how much they enjoy and like the feeling of the procedure.  If we are treating severe acne scarring or really trying to be aggressive with treatment for a specific goal, we can sometimes increase the power on the machine which can make it a little uncomfortable for the patient.  This is something that is discussed with the patient prior to the treatment.
Are there any special instructions after the procedure?
There are a few more instructions post procedure compared to before. After the treatment the patient's skin may feel somewhat of a wind burn. This can cause the skin to feel sensitive.  We ask patients to refrain from any exfoliants and any products containing any exfoliating acids for 5-7 days after treatment.  We also ask that the patient wear a broad spectrum SPF 30 or higher.
How often do you recommend Microdermabrasion?
Usually we recommend microdermabrasion every 4 to 6 weeks. However, if we are treating a specific condition such as acne, we recommend doing a treatment every 2 to 3 weeks.
What is the average cost?
Around $150 per treatment. However, Gardner Dermatology & Med Spa offers packages for discounted pricing which can bring the treatment cost down 10-20% per treatment.
If a reader does not live in the Atlanta area, what should they look for when choosing a provider for microdermabrasion?
If someone was interested in microdermabrasion, one of the things I would recommend they look for is a medical spa. A medical spa has the capability to sterilize their equipment to ensure patient safety.  Additionally, I would look for a licensed aesthetician.  This is because they are trained in skin histology and can recognize any contraindications or conditions that may need further evaluation by a physician.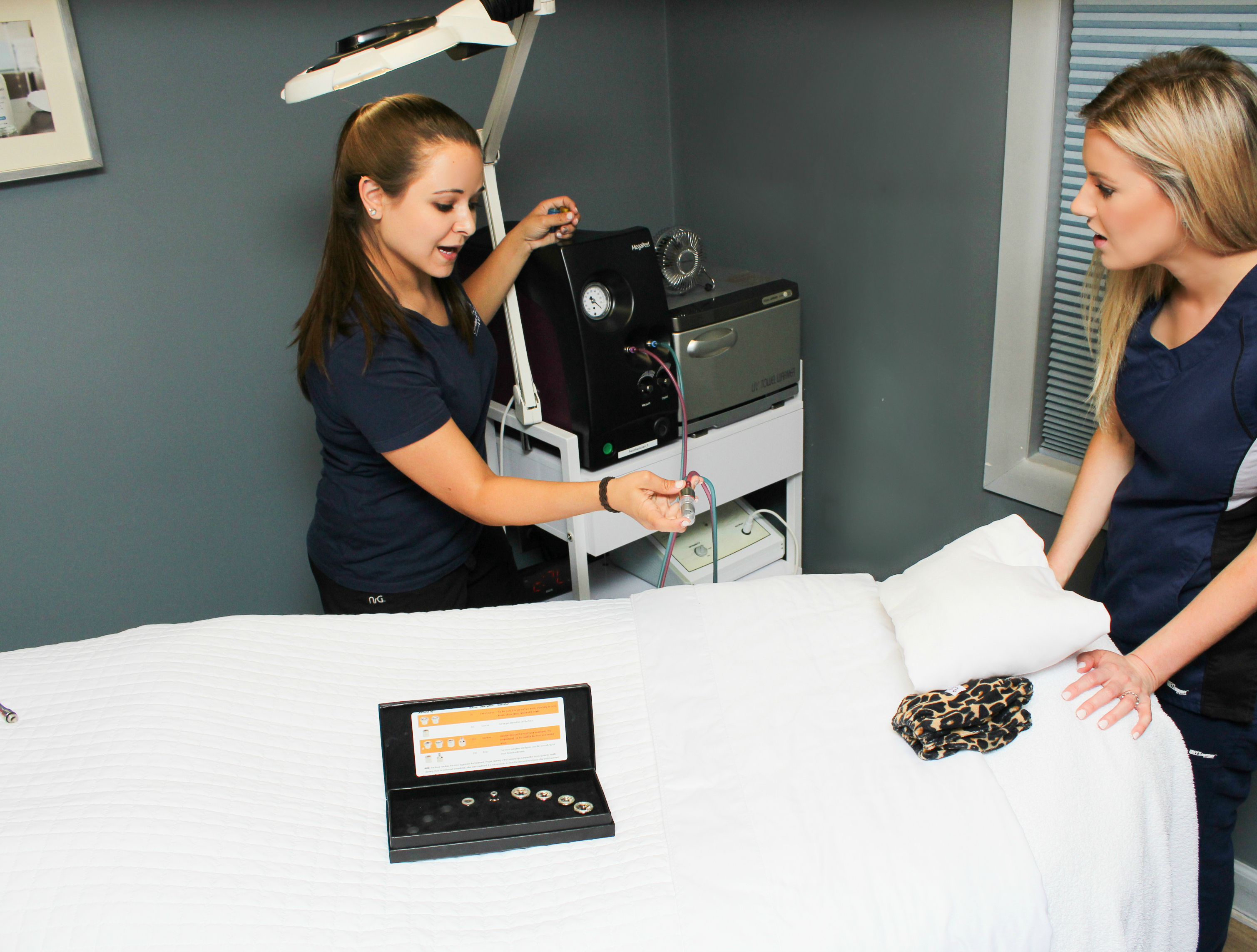 This is an actual picture of my mind being blown.  I wasn't planning on being in any of these (hense the scrubs, I came straight from work).  The photographer took this photo just to test the lighting as she was taking the machine apart and showing me everything.  I've been getting microderm facials for over a year and never really knew how it worked!  I just knew it made my skin look great so I keep going back, ha!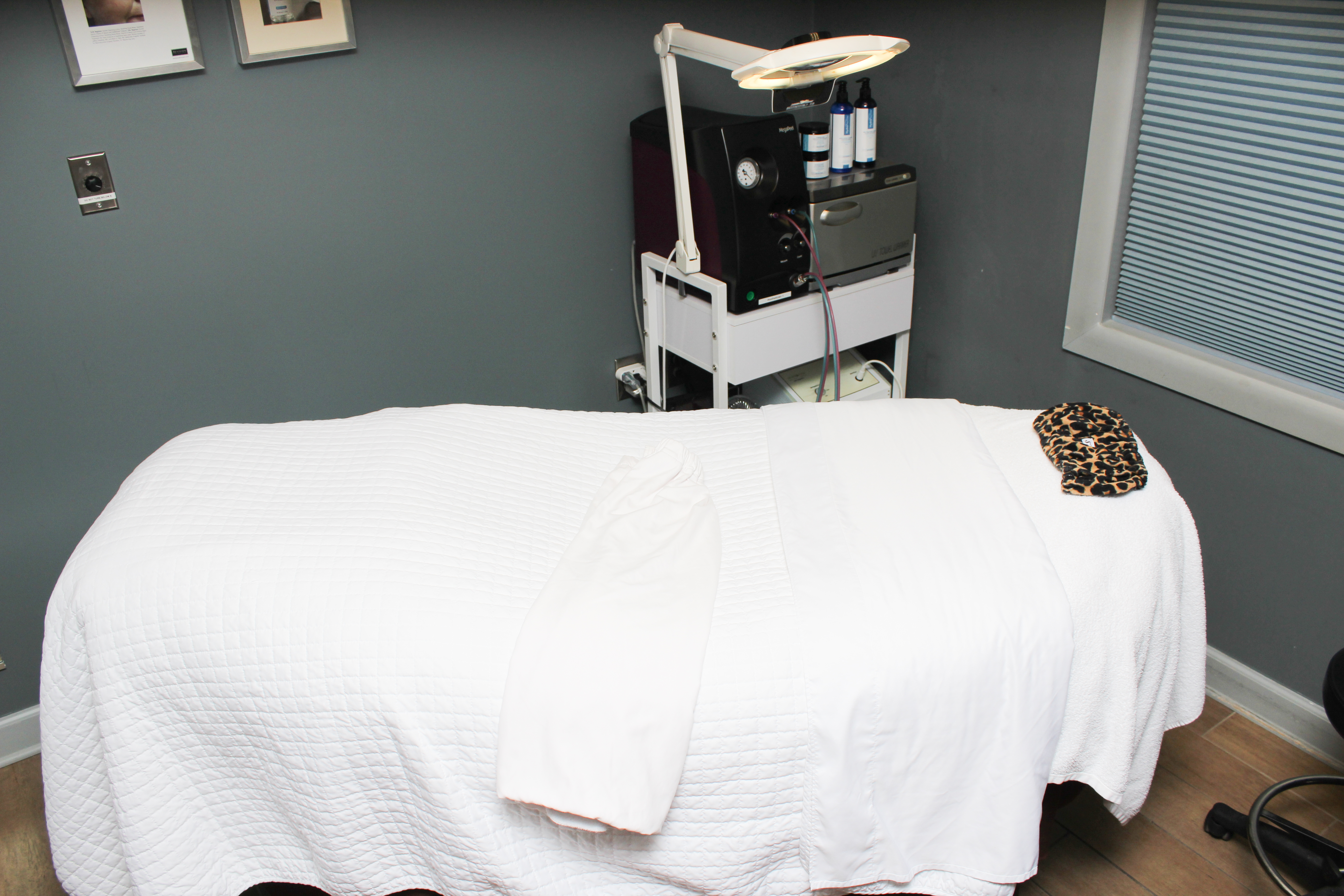 I wish I knew all of this before I had my first appointment!  I go religiously once every 4 weeks, and can tell a huge difference in my skin when I skip a treatment.  I love the process and look forward to it as a time to unwind and relax.  We lit up the room to show you these pictures, but during a treatment the room is dark like it would be for a massage.  Between the relaxing music and the heated bed, it's hard for me not to fall asleep before she even gets in the room!  A few people have asked me if it hurts- I have super sensitive skin and the crystals or suction doesn't hurt me at all.  I actually love that you can FEEL the dirt being suctioned from your skin and you know that it's working.
Want to try a Microdermabrasion facial for yourself? Gardener Dermatology in Atlanta is offering a special discount for LoChandler readers!  Schedule your appointment for microderm OR a chemical peel and mention my blog to get the treatment for only $99!  This is a huge discount and I'm so excited to hear what you guys think!  Have you tried one?  Are there any other questions you would like answered?  Let me know in the comments below!  I hope you found this helpful and learned something new  🙂
A huge thank you to Lauren Kirk and the entire staff of Gardner Dermatology for your partnership!  Check out all of their other services on their website.
XoXo
Lo