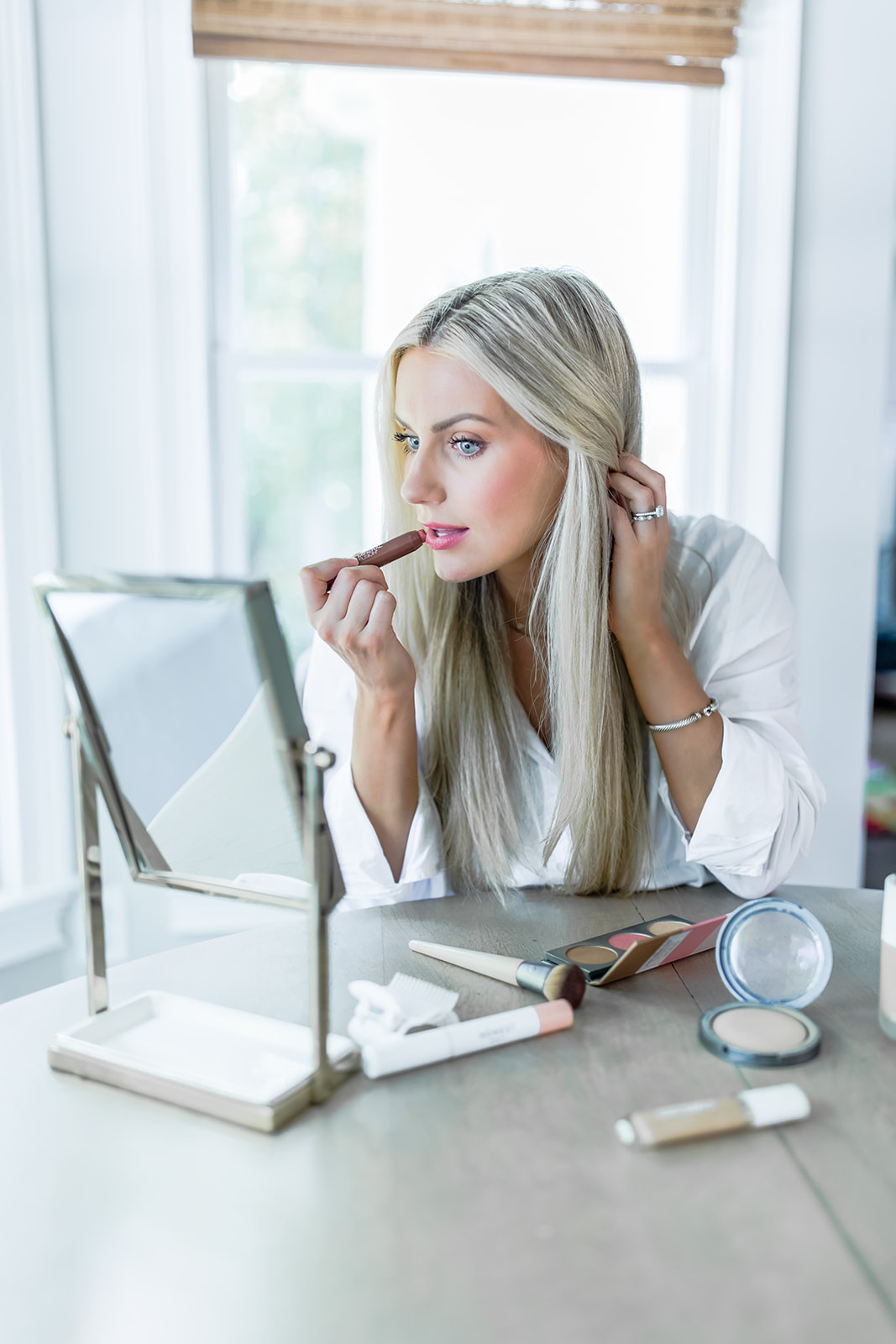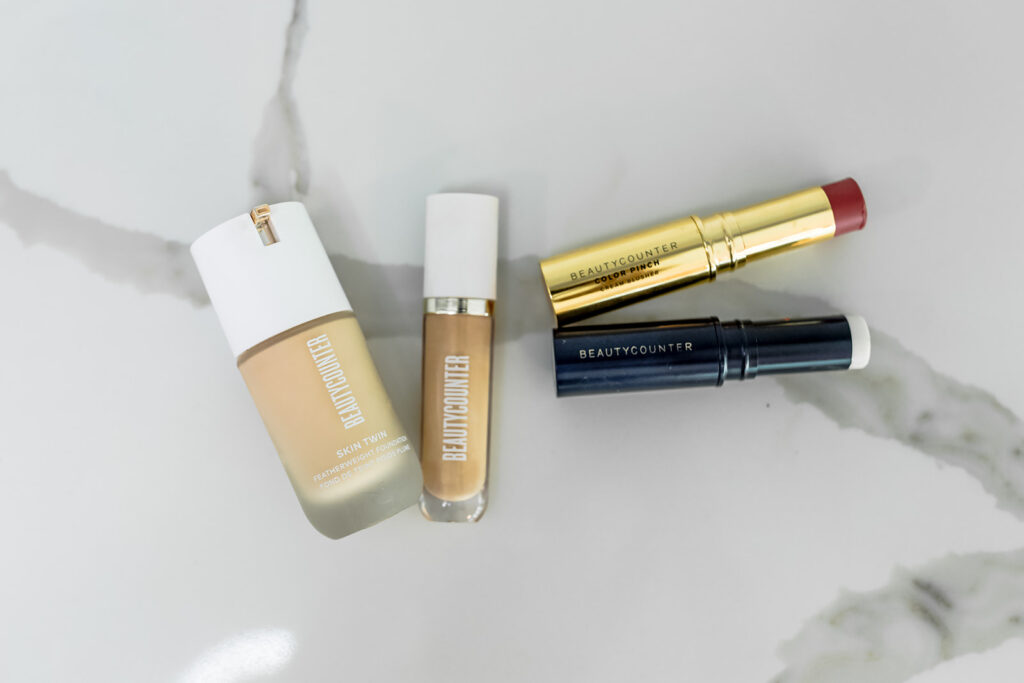 Liquid/Cream Options:
On days when my skin is feeling dryer I like to skip powders all together and go for all cream based products.
FOUNDATION – Breathable, buildable coverage with hyaluronic acid to visibly plump the skin. I'm color light210 . I apply with this sponge
CONCEALER – this is a more hydrating version of ShapeTape but with better ingredients! A win-win, I'm color LIGHT2
BLUSH – this cream blush has super rich pigment, you only need the tiniest bit so it lasts forever. color hibiscus
HIGHLIGHTER – Sheer, luminous highlighter for a dewey finish. color pearl glow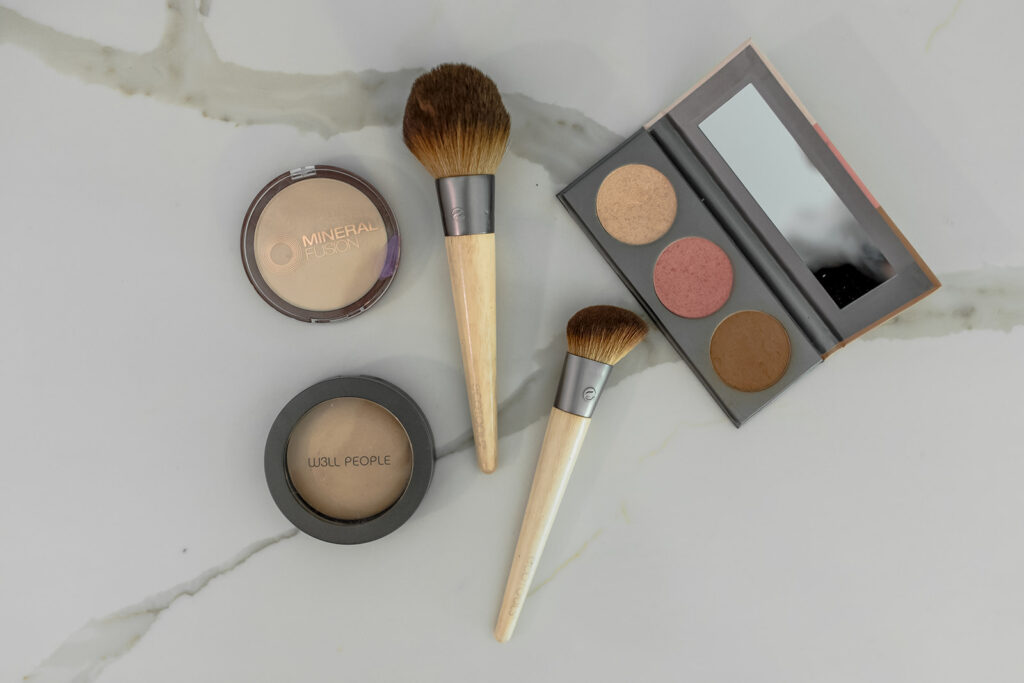 Powder Options:
When I'm in a hurry or if I'll be outside in the summer heat I go for all powder everything! To me, it's much faster to throw on some powder vs applying liquid foundation with a sponge, plus it feels like you're not wearing anything at all on your skin!
SETTING POWDER – I use this to set all the cream products above or to touch up during the day it I get too shiny
POWDER FOUNDATION– this is the fastest option for a full coverage face. I apply with a fluffy powder brush
CONCEALER – I forgot to add it to the photo but it is my long time favorite powder concealer! It've literally been wearing it since college! color is "well rested"
CONTOUR PALATE – bronzer, blush, & highlighter all in one!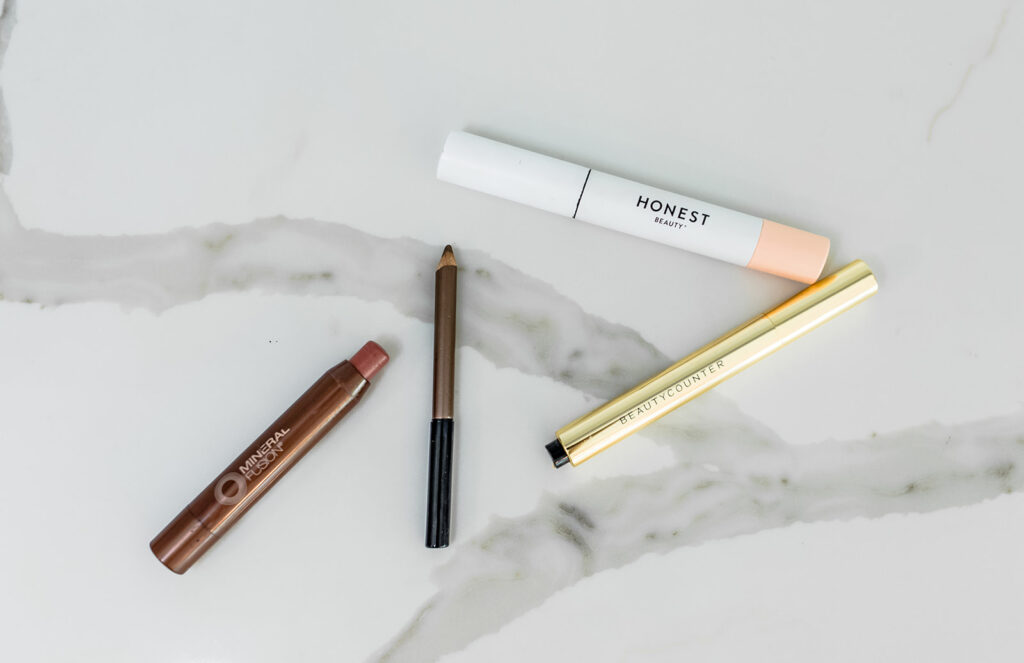 Finishing Touches:
MASCARA – my tried and true, I've been using this for years and could not love it more. It has a primer on one side and mascara on the other.
LIP CRAYON – super sheer & moisturizing, it feels more like a chapstick than a lipstick. color is "glisten"
EYELINER – a MUST for light eyed ladies. The color is called "brown" which does not do it justice. It's a gorgeous copper color that makes blue & green eye POP.
EYEBROW GEL – another one that I forgot to throw in the photograph but I use it every day! It adds a little touch of color to darken your brows while keeping hairs in place all day long. color – light neutral beige
CONCEALER PEN– I like to keep this in my purse to touch up throughout the day, I also use this to highlight down the bridge of my nose and under my eyebrows. color – light